Austin Westminster, Cadillac convertible, MG Magnette ZA - Ones That Got Away 467
---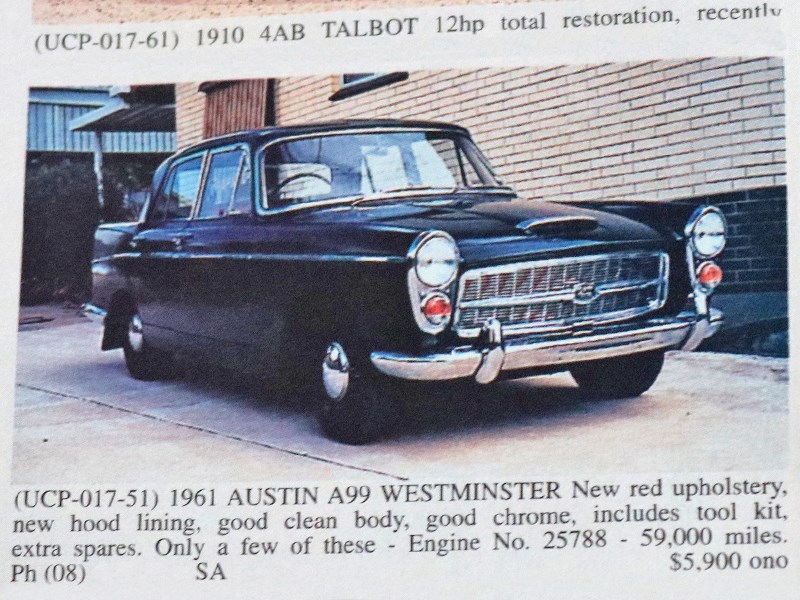 Looking back through the Unique Cars classifieds...
Austin Westminster A99 - Advertised January 1997
If you wanted a roomy, impressive car in early-1960s Australia you probably didn't buy an Austin, and that's a shame. In Britain, the 3.0-litre Westminster A99 did good business as executive transport and more than 15,000 were built in the space of two years, but here they were a rarity. A few did make it to Australia where rust and British 'banger' racers couldn't threaten and survivors do appear at displays of classic British cars. Not many appear for sale though, and pricing one is a challenge, but $15,000 should easily buy an A99 in similar condition to this black beauty from 1997.
Then: $5900. Now: $12,000-15,000
Cadillac 62 Series Convertible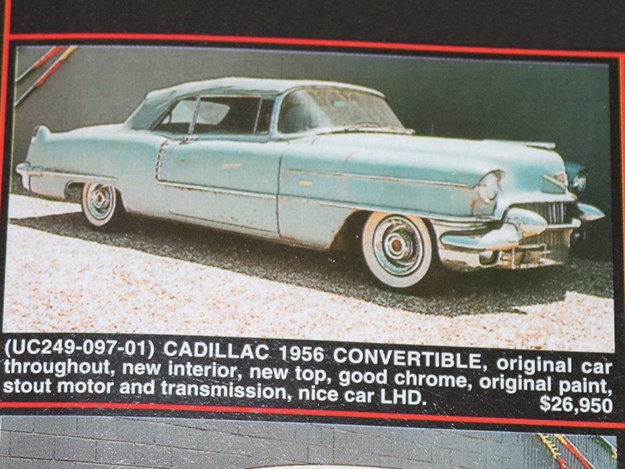 A few issues ago we looked at a tidy Coupe de Ville selling for similar money to this festival of rot and decay. So why would people clamour to own this car, then spend (in today's money) upwards of $200k on a full restoration? There is no logical reason, just elements of conferred stardom that set 1950s soft-top Cadillacs apart from other prestige cars. Marilyn Monroe had one in black and Eartha Kitt when purring in Santa Baby about wanting a '54 convertible, light blue, sure wasn't asking for a Ford. If this one remains in the local market it may have clawed back its resto cost, but only just.
Then: $26,950. Now: $180,000-200,000
MG Magnette ZA - Advertised December 1996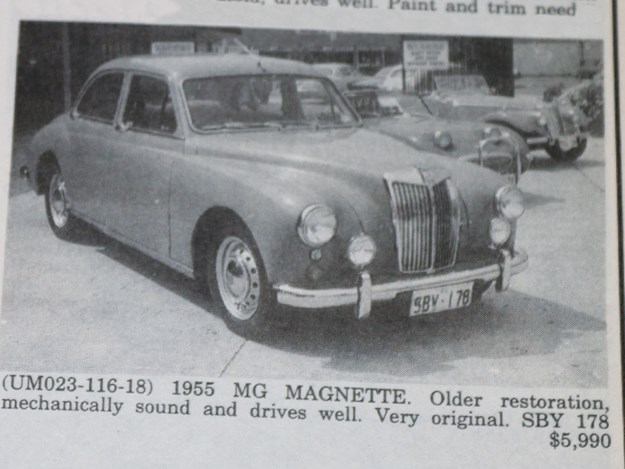 Yes, it's a Wolseley but with an MG badge. ZA Magnettes were popular with Australian families when new and plenty seem to survive, here and in Britain as well. Global auction monitors Glenmarch.com located seven of the ZA version offered for sale during just the first few months of this year, with a high UK value for a tidy car of £15,050. In local sales. Shannons picked up $20,000 for one that looked a bit better again than the British one. Hoping this MG has survived and still provides entertainment as it heads for its 70th birthday.
Then: $5990. Now: $15,000-18,000
Willys Overland Utility - Advertised September 1988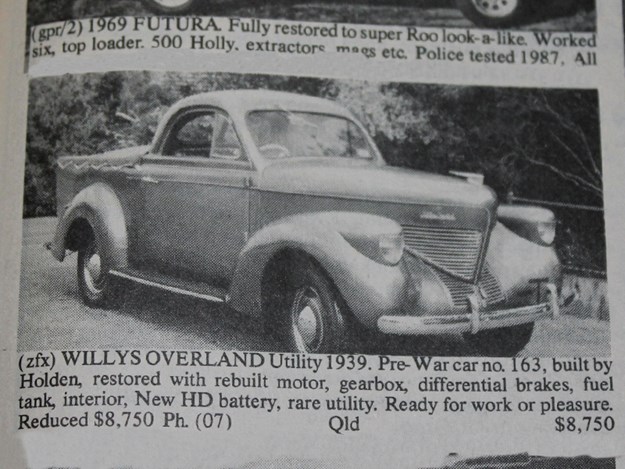 If you find a good one of these that hasn't been turned into a street rod then please preserve it. That way another Willys ute from a tiny production run will survive in original form. The US brand struggled during the Depression then had its fortunes boosted by demand for its 4WD Jeep and other forms of military hardware.Returning to peacetime, Willys saw a future in rugged off-roaders so the car-based utility disappeared. This one, being sold in the mid-1980s, would even then have been one of very few left on local roads.
Then: $8750. Now: $20,000-25,000
From Unique Cars #467, Jun/Jul 2022
Unique Cars magazine Value Guides
Sell your car for free right here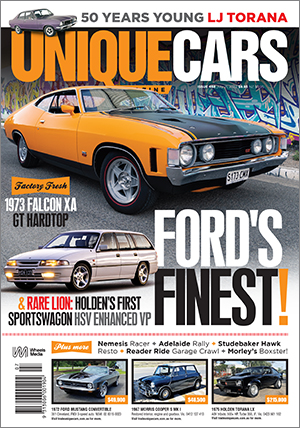 SUBSCRIBE TO UNIQUE CARS MAGAZINE
Get your monthly fix of news, reviews and stories on the greatest cars and minds in the automotive world.
Subscribe