Third Time Lucky - Morley's World 466
---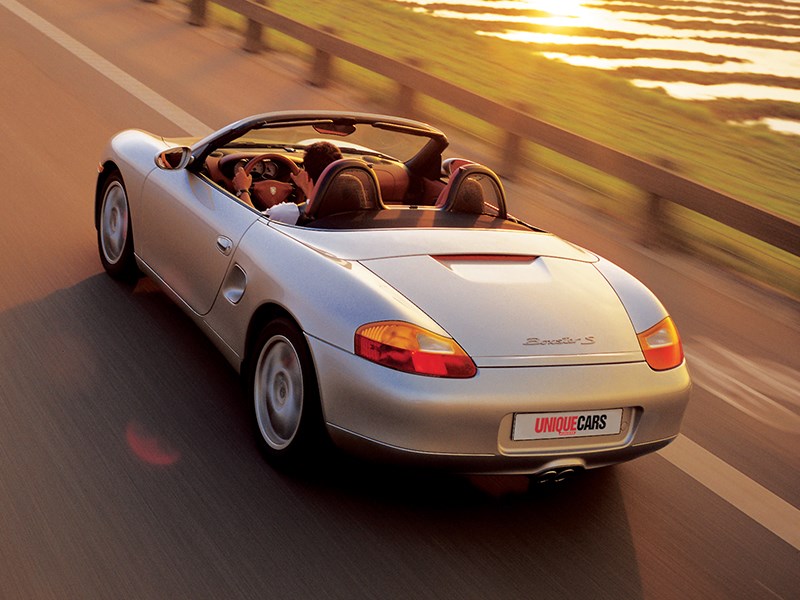 Morley tried his utmost not to be seduced by a Porsche Boxster S. Now there's one in the MBC
I really tried hard not to buy this car. Pulled every trick in the book to avoid owning it. Honest, I did. Darling...
Oh sure, I've had a major Jones for a Boxster S from the moment I jagged one for a few hundred kliks as part of a Car of the Year gig back in 2000. But I swear, on my sainted mother's life, I could not have done more in my quest not to buy this one. But the cosmos was having none of it.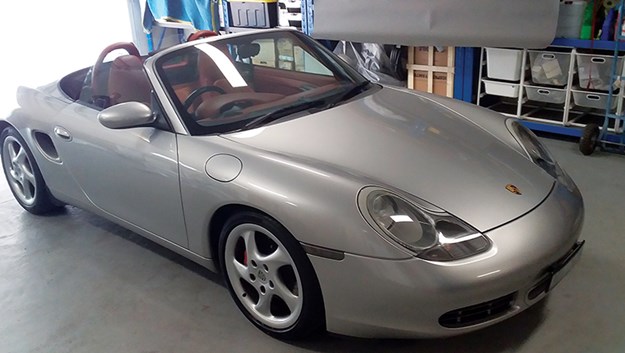 It all started about 18 months ago when Torrens and I were playing dream garage (again) and the subject of first-gen Porsche Boxsters reared its gorgeous little convertible head. Over a beer or three, we started looking at the classifieds and discovered that prices were then about as low as they were ever likely to go.
Torrens professed his view that a 2.7 manual would do the job, while I disagreed, concluding that, as well as another beer, I badly needed the extra torque, bigger four-pot brakes and extra cog of the S. Actually, that rule about always buying the fastest version of any car was about the only one I didn't eventually break. 'Cos I sure as hell put a big bend in the one about not looking at car adverts when you're half-stoked.
Fast forward those 18 months and while I'd glanced at a couple of Ss, I hadn't fully convinced myself that I could justify a Porker purchase. And then a mate mentioned that he might be selling a 2000 S in classic silver with that fabulous Terra Cotta interior colour. (Don't like Terra Cotta? Your call, but you're wrong.) Oh, and unlike the majority of Boxsters from this era, this one didn't have the dumb-ass five-speed Tiptronic auto tranny. What the hell were people thinking?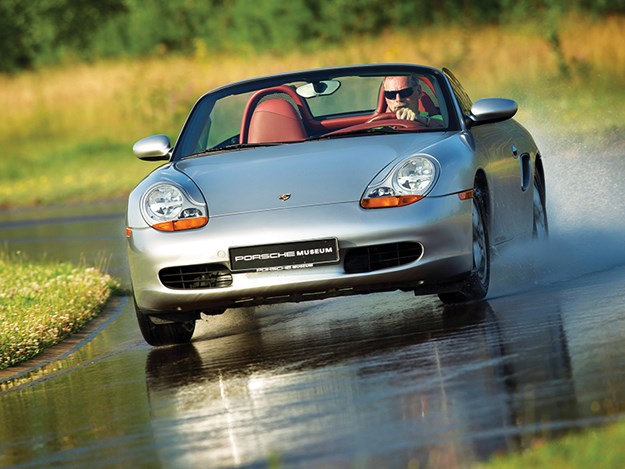 Silver with Terra Cotta trim, Morley's fave
Now, passively ogling the classifieds is one thing, but when a bloke you know mentions that he might be selling the exact thing you're sort of, maybe, half looking for, you suddenly find yourself firmly in the clutches of the Car Crazies.
Eventually my mate did the right thing by me and admitted that he might not actually be ready to part with his Boxster, and I was back to the classies. But now, I was hooked. And the challenge became to find the same combo of manual box, big engine, silver paint and orange-tan interior. Now, the odds of that are, I'll admit, pretty slim, so I was feeling kind of safe and was still opening letters from the bank.
But – and strike me down if I'm lying – a few days later and the exact same car turned up on an online site. In fact, it was so exactly-the-same that I actually contacted my mate to make sure he wasn't selling his car out from under me. Of course, he wasn't.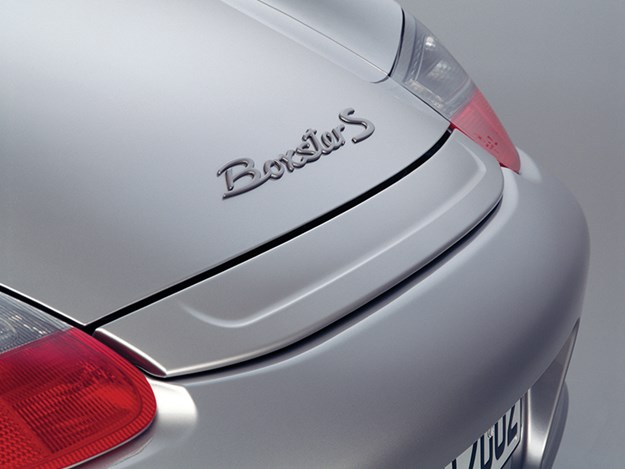 Naturally, I waited a few days, figuring I'd calm down and see sense and leave the thing the hell alone. I didn't. Eventually, I contacted the seller who invited me around for a look but warned me that the car was sold pending payment. But he clearly had doubts about the buyer's ability to come up with the clams and was keen to hedge his bets by having me next in the queue with a fistful of shekels. Or so it seemed.
I don't play that game, so I told the seller that if the deal did, indeed fall through, I'd be delighted to come take a look. But looking at a car I probably couldn't buy wasn't going to fly. A week later, and the seller contacts me to say that, yes indeed, his hunch had been right, and the buyer had fallen over. Would I like to take a peek? Which is how I came to be standing in his driveway next morning, figuring that I shouldn't muck about in case Old Mate's finance came through after all, and he turned up with the cash.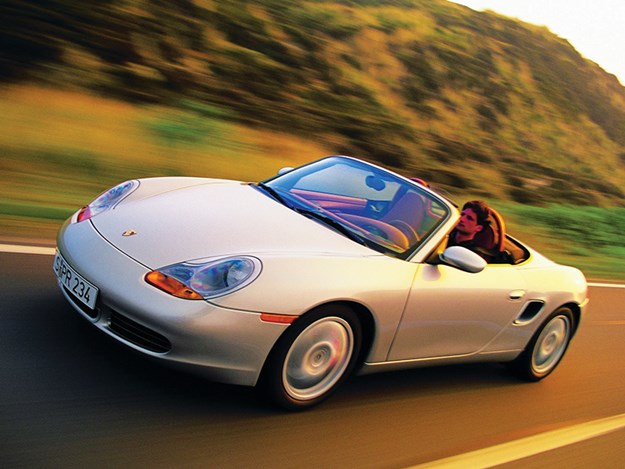 Morley plans on doing lots of this
And the car was good. Better than good, in fact, but instead of taking it for a drive, I chickened out and instead asked if I could come back later with a mate who knows these cars better than me. Sure, he said, no problem.
Three days later, I rang the seller to ask if Wednesday morning would be any good to take a second squiz. Sorry he says, the car was sold (again) mere hours after I looked at it and decided to delay the test drive and full inspection. Ah...okay.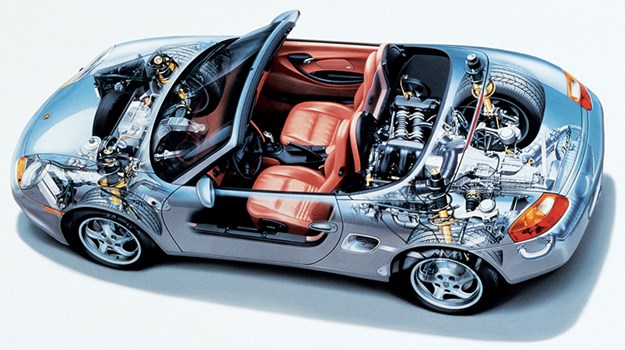 Mmmmm Porsche Boxster S
By now I was starting to think that the universe didn't want me to own this Boxster. Or maybe any Boxster; I don't know how to calculate the volume of a cube, let alone understand a whole universe. But I sucked it up, hit the classifieds again, and began the wait for a silver-over-Terra-Cotta-S to turn up at the right price.
It didn't, but then something else happened. The seller contacted me one more time to say that the sale had now fallen through for a second time. It wasn't even the same guy twice; it was two separate dudes who wanted to own my Boxster, but couldn't get the ducks of finance to line up. And right then is when I knew I had to have this car. We were meant to be together. And you can't ignore fate.
See, despite two solid attempts on my part at not buying it, it was still trying to find its way into the MBC. The universe had sent me a stray and it was clearly my job to clear a space for it in the laundry and make sure it had clean bedding and a bowl of fresh water.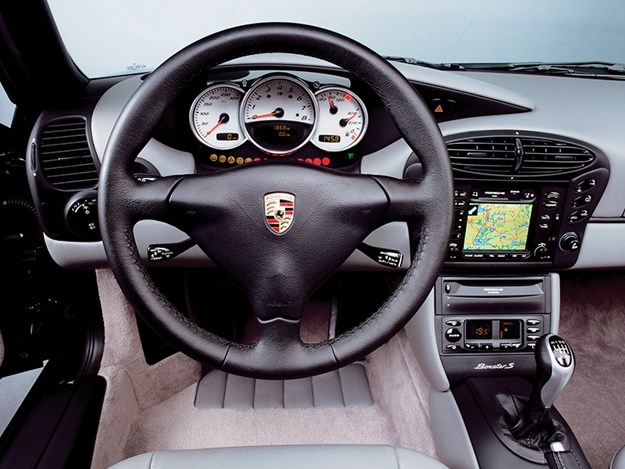 I staggered back to the seller's place, ran a torch over the undery-bits, clocked the panels for straight, parked it in the sun to spot any blemishes and then took it for a rasping, rollicking run down the freeway, redlining it a couple of times (in the name of science, of course) and made the bloke an offer. Which he accepted.
And then I walked away to check under the fridge and down the back of the lounge for a few thousand one-dollar coins, all the time wondering what the hell had just happened. I'm still not sure, to be honest. But I know this: One of my dream cars is now in residence at the MBC, despite me doing all I could to prevent it. Darling...
GENERALLY SPEAKING
Now, let me tell you about Boxsters generally. My intense case of the Boxster Hots goes back even before the S model appeared in 2000. I drove both the original 2.5 and the slightly embiggened 2.7-litre versions in the period, too. But when the S came along with its 3.2 litres, six-speed manual and 185kW in a sub-1300kg package, well, the writing was on the wall.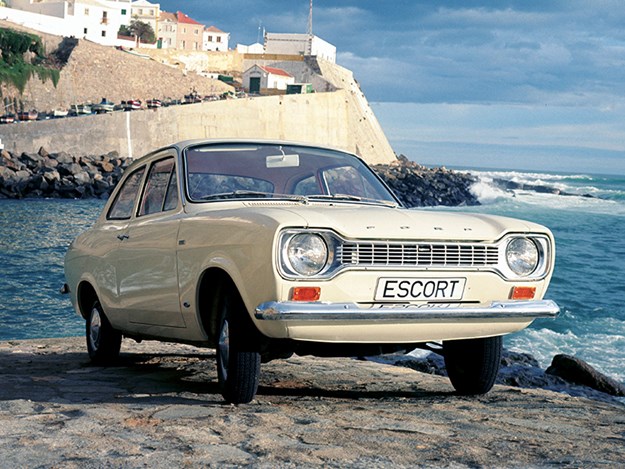 A Boxster S for the price of a Mk 1 Escort
Back then, of course, I didn't have the $132,600 that Porsche was demanding for the keys and rego papers. I still don't, but as the years passed and prices dropped in line with the laws of depreciation, ads started to appear with prices starting with two and featuring just five numbers. Okay, those were for 2.5s and 2.7s, but with prices for a good S somewhere between $30,000 and $40,000, I suddenly realised that this possibly – for a bloke like me – represented the deal of a lifetime.
Think about it: A flat-six powered, two-seater, mid-engined ragtop with a Porsche badge for under $40k? Considering that, in 2022, you can easily spend that on a two-door Mark 1 Escort, or a Datto 1600, or a six-cylinder HQ Holden (and I'm by no means dissing those cars, just pointing out the relative price points here) and that none of those alternatives will drive anything like the Porker, and you can see where I'm coming from. Probably.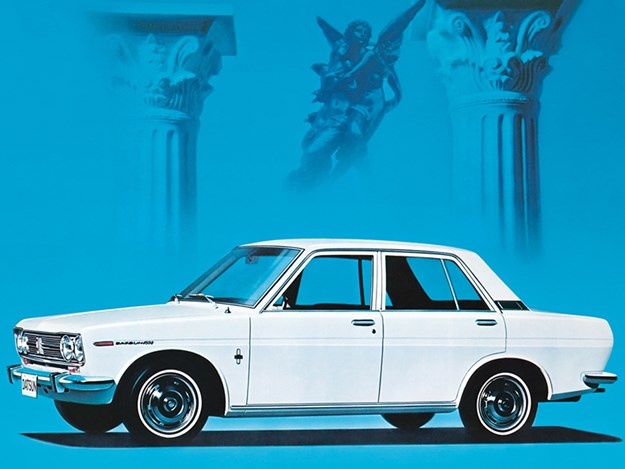 A Datto 1600 costs as much as a Porker Boxster
It doesn't really matter where or how you drive a Boxster S, it'll stand up pretty convincingly. It's okay for goofing about on the weekend, but it'll also wade into an interstate trip with no probs, and there's even enough space for luggage. The engine is superb, the gearbox shifts like few others and the combination of ride and grip is something that still gives other car-makers nightmares. And track days? Yeah boy.
Anyway, there's no point trying to justify it to anybody, because it's all too late, and I've spent the money. The only catch is that it's still sitting at the MBC, waiting for a specialist mechanic to contact me with a quote to replace the IMS bearing. This little roller-bearing has been the official cause of death of about four per cent of these engines, and if it lets go, you get no warning bar the sound of pistons and valves clattering together and your wallet bursting into flames.
So while that's being replaced, the S will get a new rear-main seal (if it needs it) and a new clutch (whether it needs it or not). Then I've got a few little paint blemishes to sort and a bolster repair on the driver's chair, and we're away. Lord, I can't wait.
ART FOR ART'S SAKE
I spotted a curious thing in traffic today; a Toyota Camry with no less than four tailpipes. It wasn't the current model, but it wasn't an ancient thing either, but it sure as hell made me wonder why a car like a Camry needs four exhaust tips. To be honest, two of them might have even been dummies (fakes) but either way, that seems like a lot of trouble to go to for a car like that.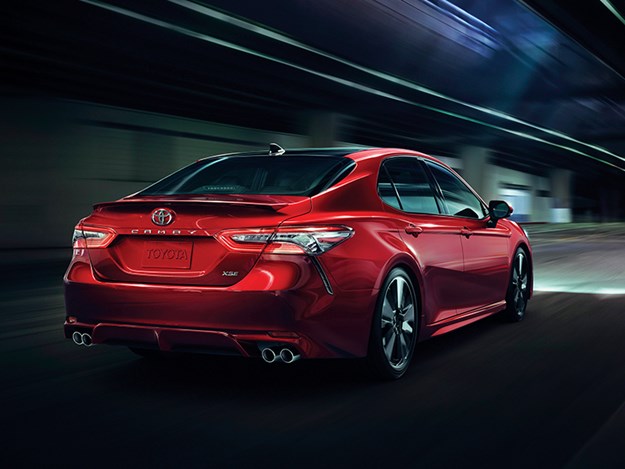 A four zorst Toyota Camry... really?
Don't get me wrong, I'm a big fan of the current Camry and the hybrid version is one of the best family sedans I've driven, and totally on point with what 2022 needs in terms of daily wheels. But to assume that a Camry will ever be sold on the basis of a sporty look is really taking the mickey.
And then, let's look at the mechanics of this stuff. The Camry, in most of its forms, uses a large capacity, non-turbo four-banger. It makes decent power but it's really tuned for torque, so the thought of a quad-exhaust system to allow it to rev out in every gear and maximise its kiloWatts just makes me larf. Throw in the fact that the average buyer thinks stretching the engine to 3000 rpm between gears (and most modern Camrys are automatic or CVT anyway) is technically and legally hooning, and you have one more reason to have a single tailpipe that dumps behind the bumper and doesn't even need to be visible.
But what really makes me wonder is the cost in terms of design, engineering, materials and weight that a four-tip zorst adds to things. Not to mention the packaging required to get two pipes each side poking out without fouling the suspension or boot floor and not setting fire to the fuel tank. I mean, isn't this just Toyota making life harder for itself with no real pay-off in terms of broadening the car's market acceptance?
Again, please don't misunderstand me: The right exhaust on the right car is critical to the way I relate to it. A bloke doesn't spend an otherwise profitable week making a Group C-esque, side-exit megaphone for his Williamson-tribute Celica without a bit of skin in that game. (Yes, that bloke was me.) But if I was buying a Camry, I think I'd rather Toyota save the dosh on the exhaust and instead fit the car with something that would improve the Camry experience. Like a Tiffany lamp for the interior light or a nice side table instead of a centre console. Again, not dumping on Camrys, just making a point not lost on the recently departed Chris Bailey, lead singer of The Saints. To wit: Know your product.
WHEEL TUB TIME MACHINE
My advice to youngsters this month is to not take all advice at face value. As my mum always told me; "Question everything. Because most people are dickheads". And she was spot on.
When I was a young 'un, still new to the whole driving thing, blokes slightly older and slightly dumber than me would hold sway at the local footy club, regaling us all with tales of fearlessness and skill behind the wheel (usually of an HT Holden, but that's not the point).
And the expression that continually came up in these bench racing sessions was along the lines of: "It stepped out on me, but I kept the boot in and made it round the corner".
I decided to try this for myself and, since I lived in the bush with ready access to deserted gravel roads, I wasn't going to harm anybody else. But lord, the first time I tried it, it was pretty clear that harming myself was a real good possibility.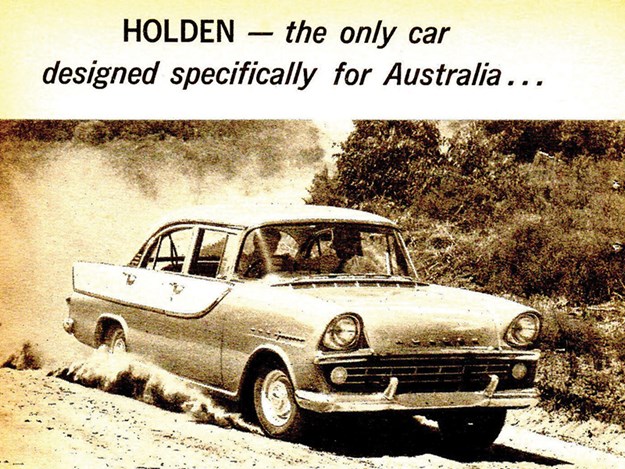 This could easily end in tears by keeping the throttle nailed
Oh, and I couldn't do it. No matter how hard I tried to make myself keep the throttle pinned, the moment the rear started to swing wide, my self-preservation instincts kicked in and I rolled out. In the end, I knew how much to back off and could maintain a pretty good sideways arc through most bends. But keep her pinned? Nope.
I now know that what these buffoons were bragging about was, in fact, something they'd never achieved either, or they'd be upside down in a spoon drain somewhere.
What I hadn't considered was that they might all be telling pork-pies. Which is exactly what was going on. Holding a throttle flat when the rear end is snaking about is a fabulous way to crash. Usually backwards, and often on fire.
The late Jim Murcott put it to me best many years ago when he said: "If entry speed has got you into a situation (a tail-slide) what on earth makes you think that more speed (throttle) will improve things?"
Okay, so that's just one example, but it's a pretty good one when it comes to giving mullet wisdom a big sprinkle of salt.
SEND YOUR EMAILS TO: uniquecars@wheelsmedia.com.au Yep, he's gonna fix you up in no time...
From Unique Cars #466, May/Jun 2022
Unique Cars magazine Value Guides
Sell your car for free right here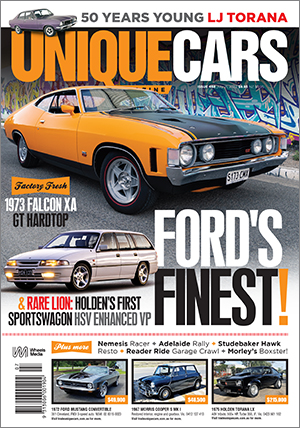 SUBSCRIBE TO UNIQUE CARS MAGAZINE
Get your monthly fix of news, reviews and stories on the greatest cars and minds in the automotive world.
Subscribe