Renault's early classics - Blackbourn 466
---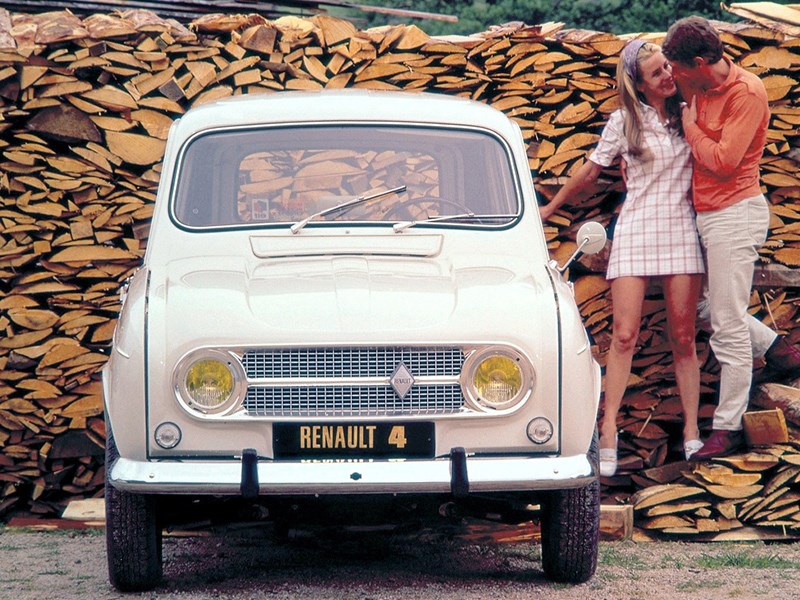 For fine wines, haute cuisine, and interesting automotive engineering, you need to no further than France. Submarines? Perhaps not...
Life would become complicated with everything slowing to a glacial pace if we weren't free to make reasonable assumptions based on experience. Things like: the hose marked 'Diesel' at the servo will actually deliver diesel; I'm unlikely to have a head-on smash over the next crest on my side of the double lines; My latest pack of blood- pressure pills will be free of arsenic contamination; And so on. So assumptions provide practical and reliable shortcuts for everyday decision making. However we come unstuck when we use similar thinking to predict individual opinions and tastes. Even among our mates...
Morley's Unique Cars feature on desirable Euro classics a couple of issues back got me mulling over this subject. Based on knowing Dave for many years and reading heaps of his stuff, I made some assumptions about his "dirty half dozen" – the desirables he was to pull from the Euro pack at the end of the article. Got some right, with a couple of minor surprises, but his choice of the Renault R4 stunned me.
Morley's track record said to me that his short-list would rely on a reputation for competent engineering, or classy styling, or models that despite their Euro origins have managed to convincingly carve out a niche in the Oz family-car market against the once-dominant "Big Three" and more recently the Japanese brands. So how did the odd and seldom-seen-here little Renault R4 win itself a Team-Morley T-shirt? It seemed about as likely to me as Torrens swapping a VW Beetle for a motorcycle with a sidecar, Faine turning up in a 700hp Mustang with chrome lakes pipes, or Ed Guido clearing his shed to make way for a collection of vintage stationary engines.
With my record of spruiking my fondness for 2CVs, Morris Traveller woodie wagons, Mokes, LJ50 Suzukis, two-stroke SAABs and the like, I assumed that if any of the Unique Cars team could claim the 'Captain Quirk' title, it would be me. But there you go – suddenly Morley pops up praising the clearly quirky little R4!
I'll justify labelling the R4 quirky by simply highlighting one design feature – the rear torsion bars sit one behind the other making the wheelbase measurements different side to side...
While the R4 has been limited pretty much to a bit-player role in the Oz automotive scene, I have long been aware that it was an extremely important model for Renault, with global sales of over eight million during an outstanding 30-year model run. But personally, in the petite French-car class I had more affection for its predecessor the Renault 750 (4CV), and the R4's main competitor, the Citroen 2CV. Most likely it was the R4's styling that pushed it into the background. It reminded me a bit of a Lightburn Zeta.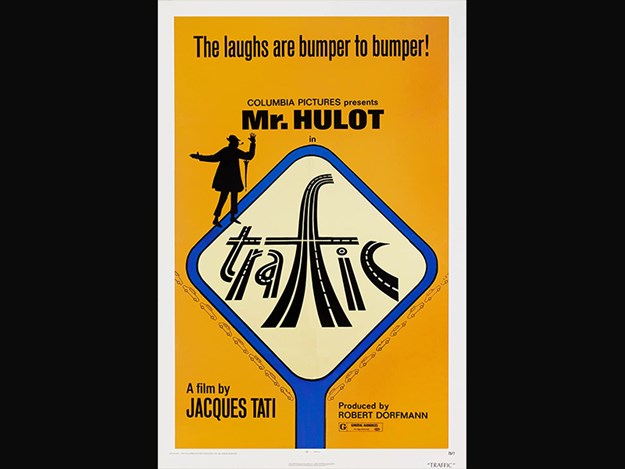 However the R4 did get my attention some years ago with its starring role in the Jacques Tati film Trafic. With quirky movies appealing to me as much as quirky cars, I've long been a rusted-on Tati fan. Couldn't get enough of Monsieur Hulot's antics – so when Tati's final effort, Trafic, was released I was up for it. A road movie of a type, it featured an R4 camper-van conversion heading off from its workshop in Paris on an ill-fated journey to greet a hoped-for eager public at the annual Amsterdam motor show.
I was pleasantly surprised when the Renault company decided some years later to reference the film by choosing the Trafic name for its new delivery van range, despite the R4's role in the movie being about anything but success. To underline how little I previously knew about the extent of R4-love around the world (including from Morley), I was surprised to read recently that Pope Francis became the proud owner of a 1984 Renault R4 in 2013. It was presented to the Pope in the early months of his papacy by a priest who knew that Pope Francis, who preached austerity in the church, had previously owned an R4 in his native Argentina. No doubt it was given a good scrub and a cut and polish before taking its place in the Vatican garage, but presumably it would have been a little less than showroom fresh with 300,000 clicks on the clock from almost 20 years on the road in the hands of the donor priest.
From Unique Cars #466, May/Jun 2022
Unique Cars magazine Value Guides
Sell your car for free right here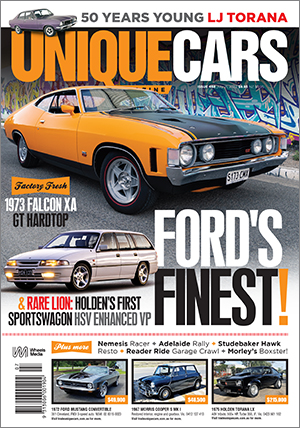 SUBSCRIBE TO UNIQUE CARS MAGAZINE
Get your monthly fix of news, reviews and stories on the greatest cars and minds in the automotive world.
Subscribe