Holden HQ Monaro GTS350 + Bolwell Mark 5 + VW Type 3 1500 - Ones That Got Away 466
---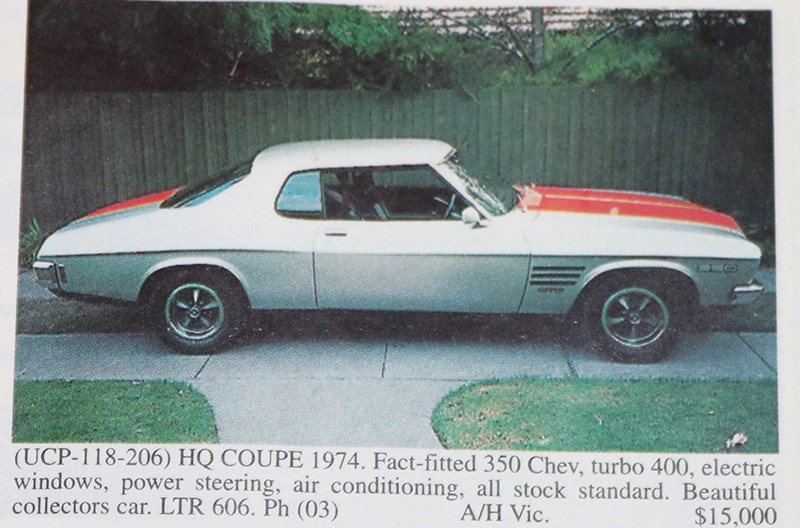 Looking back through the Unique Cars classifieds
Holden HQ Monaro GTS350 - Advertised November 1998
Last issue we looked at an HG GTS350 being sold at a price almost identical to this HQ and marvelled at how the values of Chev-engined Monaros had soared. For 1971 the shape changed and the dash went all metallic, but under the bonnet there were still neddies aplenty from the imported engine and no intrusive emission controls. Reliable sources say that just 198 HQs were built with the combination of a 350 V8 and T400 transmission, making them slightly rarer than the four-speed manual. Values peaked last year at around $240,000.
Then: $15,000. Now: $190,000-210,000
Bolwell Mark 5 - Advertised September 1986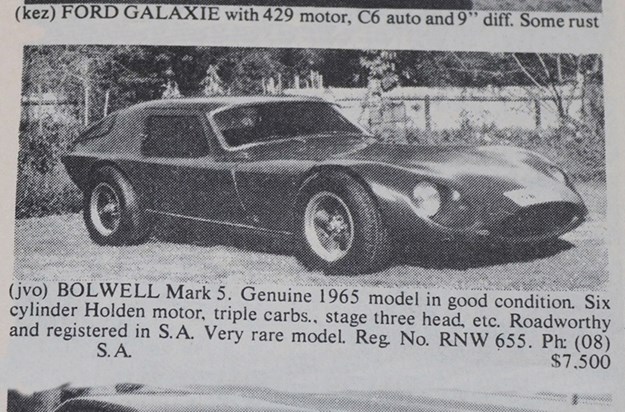 Australia's most prolific source of home-builder sports cars certainly attracted attention with its first fixed-roof creation, the Mark V. Looking like something from The Jetsons TV cartoon show, the Bolwell with its low profile and massive chunk of curved rear glass certainly turned heads wherever one parked. They went well too, with the combination of a 2.9-litre Holden motor and weight of around 645kg. An estimated 75 kits were sold from 1964-66 but the number completed and quantity of survivors is unknown. Find a good one today and it could quadruple the 1986 asking price.
Then: $7500. Now: $30,000-35,000
Volkswagen Type 3 1500 wagon - Advertised October 1997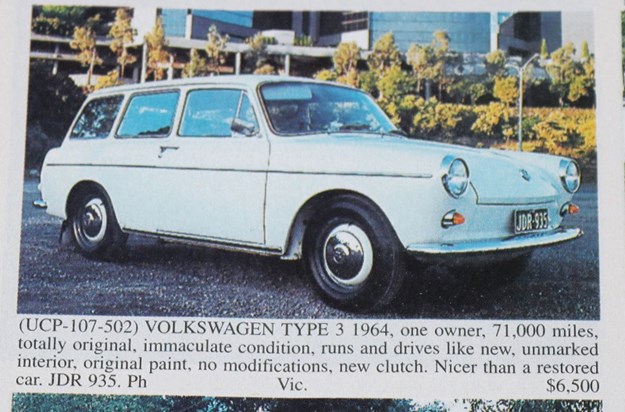 Not sure this was permitted even in the 1960s, but our fifth-grade teacher used to load an entire under-11s cricket team, plus bats, pads and stumps, into a 1500 wagon like this one and convey us all to the ground, without mishap or even scraping the exhausts on the road. Type 3 wagons were a practical prospect for active families as well; a decent-sized boot ahead of the windscreen supplemented by another up the back and room across the back seat for 3-4 kids. Today, they have become hard to locate and the money available for well-kept cars is up significantly.
Then: $8500. Now: $22,000-25,000
Chevrolet roadster - Advertised April 1998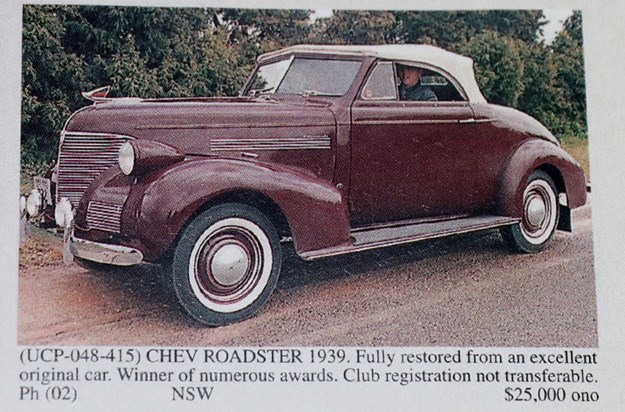 Word is that Holden made just 119 of these open-top Chevs during 1939 and none during the following year as the Woodville factory switched to military production. These cars, because of import costs, came in as bare chassis to be trimmed and fitted with bodies by Holden, so local products were different from similar models built in GM's North American factories and some over the years have been bought by US collectors. At least one other '39 Roadster survives locally and it was recently advertised at $45,000, however this tidy and authentic example would be worth more.
Then: $25,000. Now: $70,000-80,000
Rolls-Royce Corniche - Advertised December 2003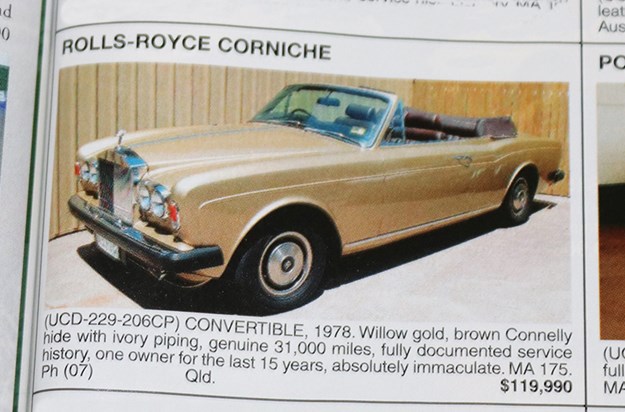 The mileage reading taken from this coach-built Rolls should have immediately fired up alarm bells for anyone on the cusp of spending $120k. A Corniche delivered locally in 1978 would be showing its speed and distance in kilometres, so this car with the speedo reading in miles will likely have spent its early years on frosty UK roads and rust would be a concern. In Britain currently, these cars aren't doing well in collector auctions and local vendors with a car like this will likely not have made enough during the past 20 years to cover basic maintenance costs.
Then: $119,990. Now: $130,000-140,000
Lancia Monte Carlo - Advertised March 2000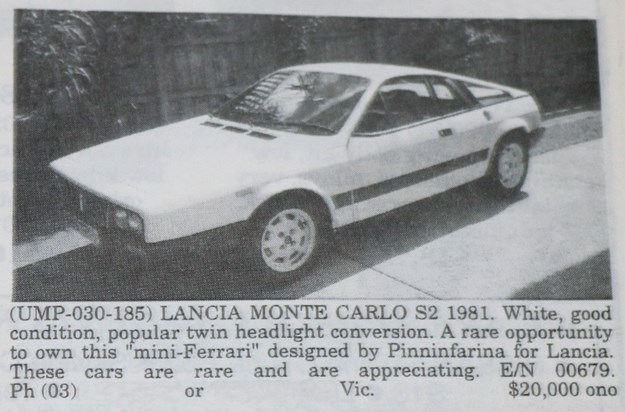 The last sports car to carry a Lancia badge was this oversized X1/9 that never received the same affection as Fiat's mid-engined cutie. Using a Fiat 124 engine in a frame created by the Bertone design house, Fiat-Lancia pioneered the car in 1975 when sales of all sporty models were under threat and during the 1980s would use it as the basis for the 037-rally rocket. Although Monte Carlos doesn't list in local dealer guides, some did arrive as new cars and for some time did appear in the used car classifieds. Last year we saw just one offered, but even then it wasn't hugely expensive.
Then: $20,000. Now: $40,000-45,000
MGA twin-cam - Advertised December 1996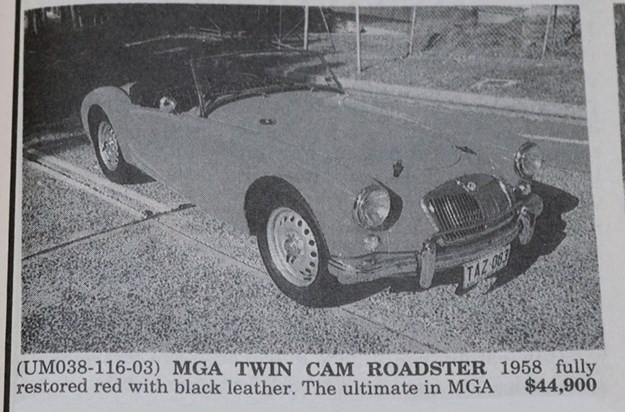 When MG wanted performance to match the looks of its sleek A model, it looked to specialist Harry Weslake for a sophisticated cylinder head. The Twin Cam MGA offered 50 per cent more power than a standard 1600 and with four-wheel disc brakes they did well in production sports car races. However, the high compression competition engine needed constant maintenance and blew up if neglected, doing MG's reputation no good at all. Only 2111 were built and they haven't made huge gains in the collector market, with the best recent price being US$67,000 for an exceptional car.
Then: $44,900. Now: $70,000-85,000
Reader's One That Got Away
Sunbeam Alpine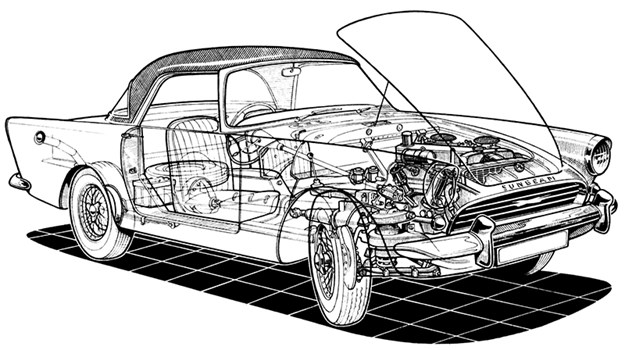 A neighbour up the road owned an original white Sunbeam Alpine with a contrasting black hardtop, it was a real stunner. I had spoken to the owner about buying the car in the 90s with the intention of turning it into a Tiger clone. Unfortunately the car is long gone and the humble Alpine has now soared in value killing my grand plans!
Nicholas Larson
From Unique Cars #466, May 2022
Unique Cars magazine Value Guides
Sell your car for free right here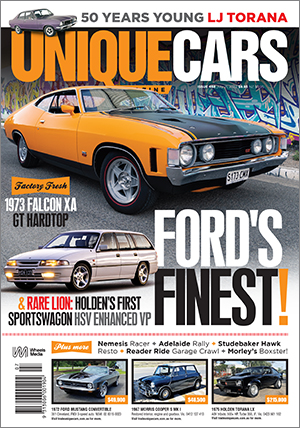 SUBSCRIBE TO UNIQUE CARS MAGAZINE
Get your monthly fix of news, reviews and stories on the greatest cars and minds in the automotive world.
Subscribe