Old Ford Fan - Blackbourn 464
---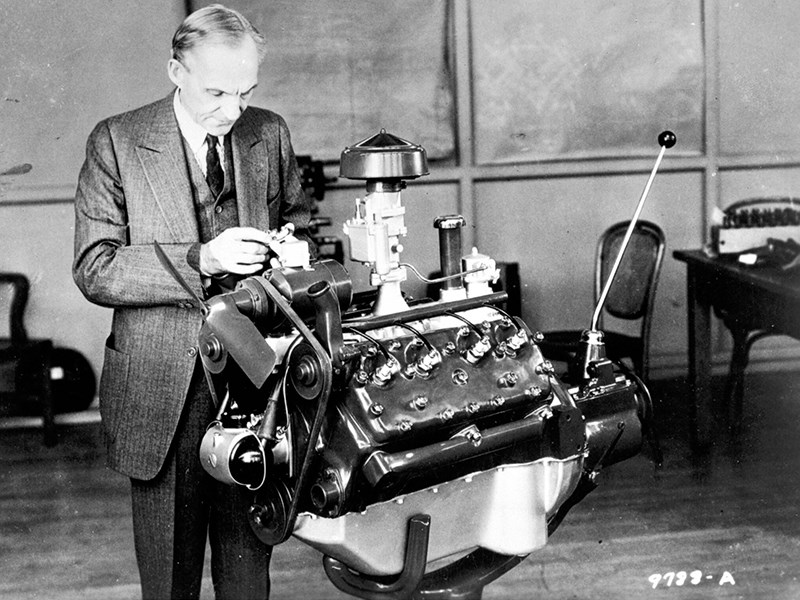 It appears that there's still more than a trace of Blue blood circulating in Rob's veins
I'm doing my best to become a proper country fella after moving out of the big smoke, doing things like watching ABC TV's rural program Landline. Recently after I earnestly consumed Landline's take on organic soils and the success of European wheat varieties in South Australia, the show switched to more familiar territory – the iconic Aussie ute. Even better, its coverage included archival interview footage with the late, great Lew Bandt. Yes, the designer and creator of the world's first coupe-utility at Ford Geelong in 1933-34.
| Read next: Aussie original - the first ute
For me as a young Blue Oval recruit in the 1970s, working with the soon-to-retire Lew was amazing. Until then, seemingly no one at Ford shared my passion for pre-WWII Fords. For many, anything prior to Falcon was ancient history. Some reckoned the 1966 XR Falcon was the first home-grown Ford to offer V8 power. "Sorry guys – try the 1932 model 18." Lew filled gaps in my knowledge about the old Henrys – facts from the man who was there, contributing to their designs.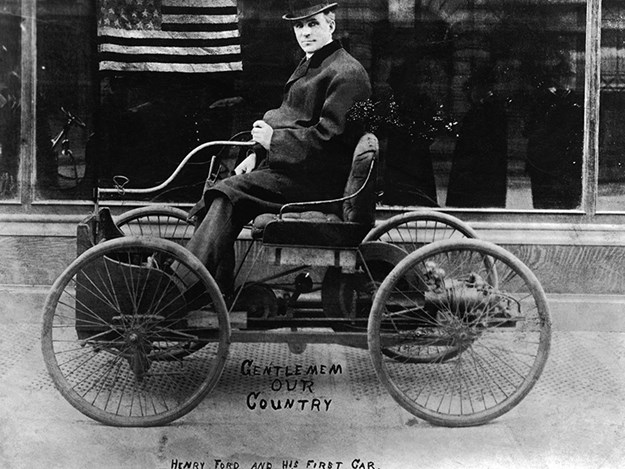 So the Landline segment was going down a treat for me... Then Lew revealed Henry Ford's reaction to his prototype '34 V8 ute in Dearborn. Ford labelled the ute a mere 'kangaroo chaser'.
Even 88 years after Ford's dud response I felt cranky on Lew's behalf. At one level I was thinking: "Bloody silly old Yank! What would he know?" At another level I obviously knew that the "bloody old Yank" was a towering figure, not only of the car industry, but of the Industrial Revolution. And he actually knew quite a bit.
Henry Ford was undeniably a fascinating individual. While many auto-industry titans are celebrated for developing cars bearing their names, surely Ford is the standout.
| Read next: 1932 Ford V8 review
Born in 1863 into a Michigan farming family, he left home at 16, choosing machine-shop work over farm work. Once employed by his idol Thomas Edison, he progressed to Chief Engineer in Edison's lighting and power business by age 20.
With Edison's support Ford began developing his own internal combustion engine, thus setting him on the path to automotive manufacturing.
After some faltering steps and setbacks his glory days began with the successful launch of his Model T in 1908. The availability of the simple, inexpensive and reliable 'Tin Lizzie' transformed the role of the motor car and fostered the establishment of the global automotive industry. The 'T' went on to sell over 15,000,000 during its model run and in 1915 half of all cars in America were Model Ts. Cars prior to the 'T' had been oddities – expensive playthings for the wealthy, of little value to the world at large. The T's arrival made cars affordable for workers and truly useful in providing everyday transport for the masses.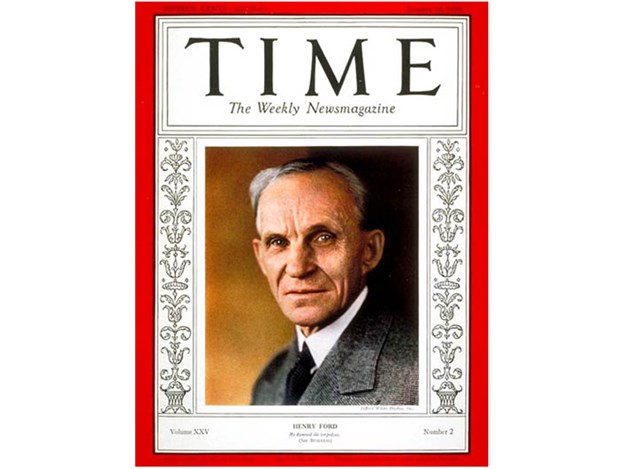 Having owned a bunch of Fords growing up – a Model T, a Model A, three 1934 V8s and a 1941 V8 military ute – I was always interested in the man behind my favourite brand. And there was plenty to be interested in.
| 2021 Market Review: Ford 1918-1962
Surely Ford's DNA included a genius streak to give him the vision, creativity and resolve to 'put the world on wheels'. His adaptation and improvement of mass-production techniques that made the Model T so affordable, spread across industries over time, revolutionising manufacturing worldwide, setting the stage for today's availability of a huge range of affordable consumer products. His work established the template for the 20th Century global economy (ultimately called 'Fordism'). And yet the public record reveals a man of complexity and contradictions, a flawed man.
He was a welfare-capitalism pioneer who doubled his workers' pay one day in 1914 – but the price was his 'Big Brother' approach. He discouraged workers from drinking, smoking and gambling. And he didn't like their wives working! No surprise then, that he hated unions.
He was a nature-lover and bird watcher. He was a conspiracy theorist whose newspaper The Dearborn Independent, regularly published anti-Semitic articles. He was a Freemason.
He favoured employing the disabled and military veterans. He had Hitler as a fanboy – Hitler displayed a photograph of Ford in his office. Ford's stubbornness was legend.
I remember struggling with equalising Ford mechanical brakes as a teenager – now I laugh at his stubbornness regarding hydraulic brakes. He finally adopted them in 1939, years after his competitors. His hilarious defence of his mechanical brakes had been: "The strength of steel from pedal to wheel."
From Unique Cars #464, April 2022
Unique Cars magazine Value Guides
Sell your car for free right here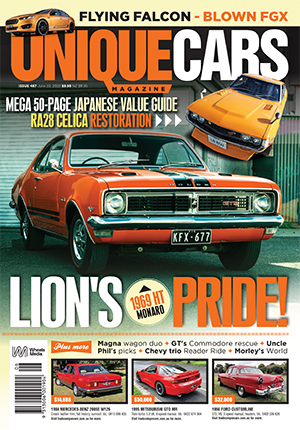 SUBSCRIBE TO UNIQUE CARS MAGAZINE
Get your monthly fix of news, reviews and stories on the greatest cars and minds in the automotive world.
Subscribe