Billy cart bust-ups: What Do You Reckon? 465
---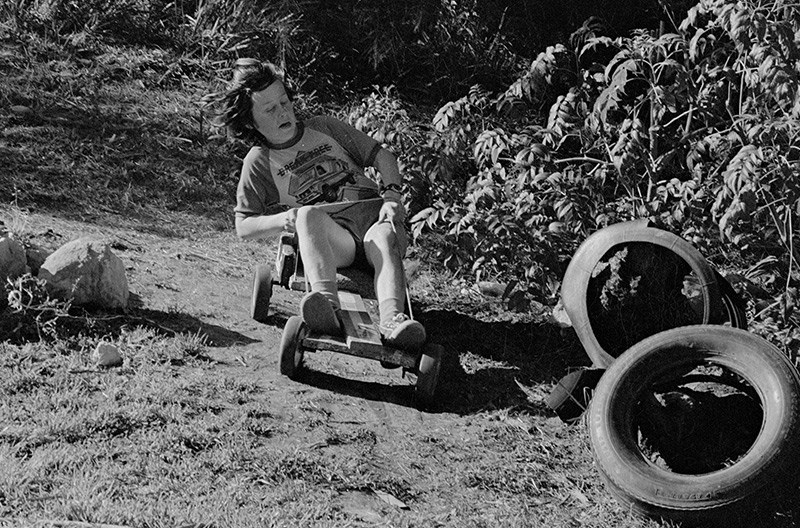 Perennial kid Glen Torrens has a laugh about where it all began for many of us
Like many kids who lived in the hillier areas of Aussie suburbia, my mates and I had billy-carts. Nailed together from various lengths of timber and with wheels pinched from an old pram, the steering was by a length of rope connected to the outboard ends of the timber front axle, pivoted in the centre.
It was real Ginger Meggs stuff! Later, when we found the limits of grip and durability of the plastic Cyclops-brand pram wheels, my mates and I went looking for tougher components: Victa lawn-mower wheels (with ball bearing hubs and a better rubber tyre) went faster and didn't break as easily.
We dared each other to drag our rope-steered billy-carts further and higher up the hills around the suburbs... After we'd gone as fast as we could on the footpaths, we stepped sideways a couple of metres, graduating the adjacent street. More than once, we cut – or went wide on – a corner and tangled with someone's car. Brakes? Yeahnah... to slow down, we dropped our heels onto the ground, causing our parents plenty of grief by destroying the soles of our desert boots (remember them?) in an afternoon...
A big trick for my gang was to set-up the fastest, most unreal stacks we could: Go as fast as you can, veer onto some grass and drift-flick your billy-cart into a deliberate roll-over... the greatest number of rolls, wins! With old steel milk-crates and pieces of timber ply, we set-up jumps, too. As well as the destroyed shoes, there was often a broken wheel and plenty of scraped knees and elbows.
Building a better billy cart was always my goal. My ultimate billy cart, created as a high-school metalwork project, had a chassis welded from light, stiff 25mm steel, and coil-spring suspension. The ultimate ride in that billy-cart was down a steep 5km gravel road to one of the bushy local boat ramp/picnic areas. The sight of a long-haired kid barrelling down a fire trail, full-tilt, would've shocked the snot out of some of the car drivers coming the other way!
All this – and playing with lawn-mowers and Malvern Stars before getting my first car – laid the foundation for my life-long buzz for automotive tech. In fact, all this had me thinking about a career with a car company.
So why did I not end up as an engineer – or whatever – with Holden or Ford or HSV or Mitsubishi or Toyota or Tickford or FPV? The simple answer is: I didn't know how. However, I did meet some car magazine writers... so with a the right direction, that's where I am today.
I've always been a car nut and my career has fascinated me with its insight into how vehicles – especially our Aussie ones - were designed, the conditions they were to be used in and the quality, durability and longevity standards they had to meet. On the flip-side, it's also given me the nous to realise how disgraceful some vehicles and products are; for instance, some caravans and 4WD accessories.
That's a story for another day...but it all began with billy-carts!
From Unique Cars #465, April/May 2022
Unique Cars magazine Value Guides
Sell your car for free right here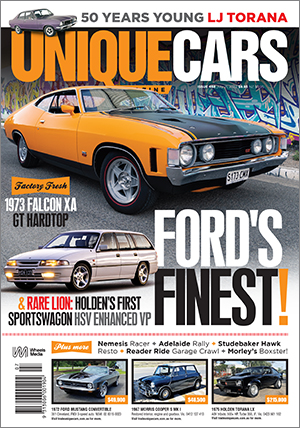 SUBSCRIBE TO UNIQUE CARS MAGAZINE
Get your monthly fix of news, reviews and stories on the greatest cars and minds in the automotive world.
Subscribe