Yes it is a real Monaro - What Do You Reckon 464
---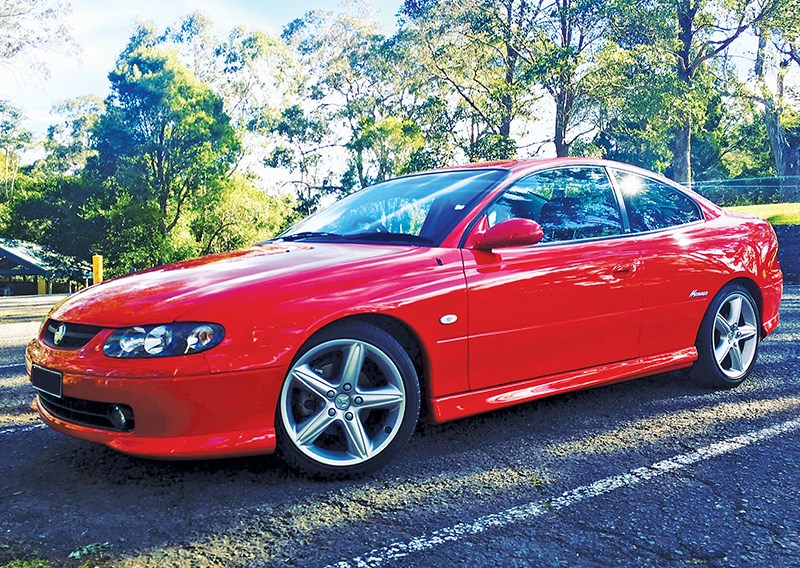 Glenn Torrens explains how beauty can be more than skin deep. The same as being dumb can be, too
"It's just a Two-Door Commodore," is an on-line or pub-chat put-down for the modern Holden Monaro of 2001. This sledging of Holden's gorgeous new-millennium Aussie coupe popped-up on-line somewhere a few weeks ago and it made me shake my head in wonder, as it always does.
As we celebrated a few issues ago, the 'new' Holden Monaro is something of a motoring miracle. I was lucky enough to be there when the silk came off the show car, the Holden VT Coupe Concept, at the Sydney Motor Show back in 1998. The initial jaw-dropping silence and, seconds later, the hailstorm of applause in response to that gorgeous VT Commodore based concept car is something I'll never forget.
Thankfully – miraculously – the concept became reality. But hey, I love the 1960s and 1970s Holden Monaros too. Why wouldn't I? I've had them in my life, all my life.
During the 1970s and 80s my mates and neighbours (but no rellos) owned and drove Monaros. I witnessed them being sprayed purple and red and yellow in suburban backyards; I saw them in Street Machine, Running On Empty and Mad Max; I found them stripped and dumped in bushland; I saw them wrapped around trees and poles pulsed in red and blue light and splashed in blood.
Remember that yellow (Sunburst, I think...) HQ Monaro, falling apart outside a house in Sydney, that was all over the internet? I grew up just three streets away from that house and knocked on the door to try and buy that car more than 30 years ago!
My point is: I didn't arrive at this party as a school-age car nut a couple of years ago, google for 20 mins and log-in to a car page.
Nor am I that grump who bought one new Monaro half a century ago and has plonked himself in the local pub on Saturdays since, nodding to himself and muttering to no-one in particular: "You mark my words... It's the best car ever... yeah, if you ask me mate, those..." (slurp of beer and shaking of finger for emphasis)... "those were the good old days. They don't make 'em like they use-ta. They've never made a better car than the Monaro, sonny..."
Uh huh. Well, guess what? Holden did.
The 'new' Monaro was developed from its absolute beginning to be put into showrooms as a premium/performance Holden, not just a two-door version of a Kingswood. The new Monaro was never dragged down by the existence of plain-jane 161 and 173-cube skinny tyred Kingswood versions like the old ones.
Unlike the earlier Monaros, the new one was stylishly short with an exclusive rear body section and bootlid. It had its own headlights and tail lights. It had its own colours – only silver was shared with the Commodore and there was never a boring fleet-white one – and it even had its own suspension and steering hardware and tune.
No prior Monaro had all those differences; no prior Monaro was so far removed – and improved – from its Holden donor sedan; no prior series had more 'Monaro-ness' in it than the beautifully conceived and developed new millennium model that made many of us smile 20 years ago.
So if you have a mate – or more likely, an uncle or a dad or a pop – who thinks he's being all cool and hip and clever with the 'Just A Two Door Commodore' jibe, can you do us all a favour and explain how dumb that is?
From Unique Cars #464, April 2022
Unique Cars magazine Value Guides
Sell your car for free right here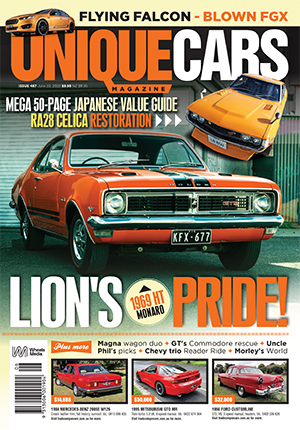 SUBSCRIBE TO UNIQUE CARS MAGAZINE
Get your monthly fix of news, reviews and stories on the greatest cars and minds in the automotive world.
Subscribe