When Nothing Cars Become Significant - What Do You Reckon 463
---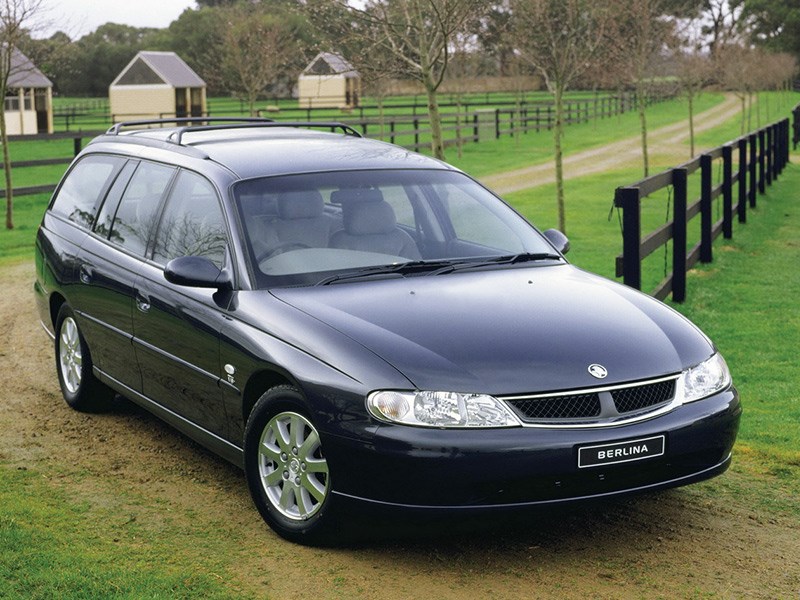 He didn't buy it new but Glenn Torrens savours his early-noughties Holden Berlina V8 wagon more, now, than if he had
When I was a teenager, I guessed I'd grow up and get married, settle down, live in a house with a Hills Hoist, a BBQ in the backyard and drive a nice car. My parents had Holdens – 1982 Commodore for dad and a '68 Belmont for mum – so born 'n bred bleeding red, I lusted after a V8 Commodore wagon and hoped one day to buy a new one from a Holden dealer.
But life doesn't always go the way you wish, so I missed-out on buying a brand new Holden.
Neither did I get married nor 'settle down'… and some mates laugh that I didn't grow up, either! Thankfully, I did get the BBQ and Hills Hoist – and a big garage – and I've had a few Commodore wagons.
One was my 1979 VB Commodore SL 3.3-litre six-cylinder wagon that I regularly mention in Unique Cars. I had a gorgeous VH Commodore SL/X wagon for a while and more recently, a 2002 VX Series II Berlina wagon.
A few years ago, I decided a cheap VT Commodore or AU Falcon wagon would be a great get-around car. I was daily-driving a Toyota Hilux 4WD and it was great for outback treks and towing my racy VW, but a trip to the shops or pub was cumbersome.
So I asked a few mates to let me know if they saw a good cheap wagon for sale.
Anyhow, Morley rang and told me of a mildewy Commodore wagon sinking into a mate's Melbourne front yard. Yeah rightio, find out more! Morley soon discovered the mouldy wagon was a V8… but the engine was half-disassembled with the bits on the back seat…
How could I say no?! Towed to Morley's shed, we hosed off the gum leaves and I screwed the missing bits onto the engine before driving it home to NSW on a permit. After a tidy-up it became my ordinary, cheap, drive-it-to-the-shops, no hassles daily driver. But things have changed. I've realised this 2002 VX2 Holden Berlina V8 wagon is exactly the car I'd dreamed of as a kid.
The car is also a happy/sad reminder of the glory days of the Australian car industry. Twenty years ago when my Berlina was new, Holden was making headlines with its new-millennium Monaro. Tens of thousands of Aussie-made cars were being shipped to the Middle East. It had just been announced the Monaro was to be the basis for GM USA's resurrected Pontiac GTO, too. Holden was just about to launch the VY series – including the new One-Tonner, dual-cab and AWD models - and it was developing the VE series Commodore for 2006.
Ford Australia was on the cusp of fresh success with the BA Falcon (including the remarkable Falcon XR6 Turbo) and its terrific Territory. Its rebranded-from-Tickford muscle car division, Ford Performance Vehicles, was on the eve of introducing a stout new V8 and resurrecting the iconic GT name as a premium-performance showroom model. Elsewhere, Toyota Australia had invested in building brand new design facilities and Mitsubishi Australia was about to give us the AWD Magna.
The early 2000s was an era when our Aussie car industry seemed unstoppable.
I sometimes joke that my silver V8 Berlina is a Monaro wagon; the Monaro was of course another Aussie car I dreamed of buying but couldn't. For all those reasons and more, I reckon I'll keep this Berlina V8 wagon forever. It will be eligible for club rego in a decade so my plan is to soon retire it from daily-driver duties and store it.
Somehow, my search for a nothing-special car to drive to the shops has resulted in what is – for me - something significant.
From Unique Cars #463, March 2022
Unique Cars magazine Value Guides
Sell your car for free right here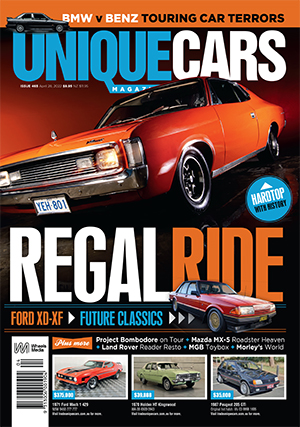 SUBSCRIBE TO UNIQUE CARS MAGAZINE
Get your monthly fix of news, reviews and stories on the greatest cars and minds in the automotive world.
Subscribe