Euro Visions - Morley's World 464
---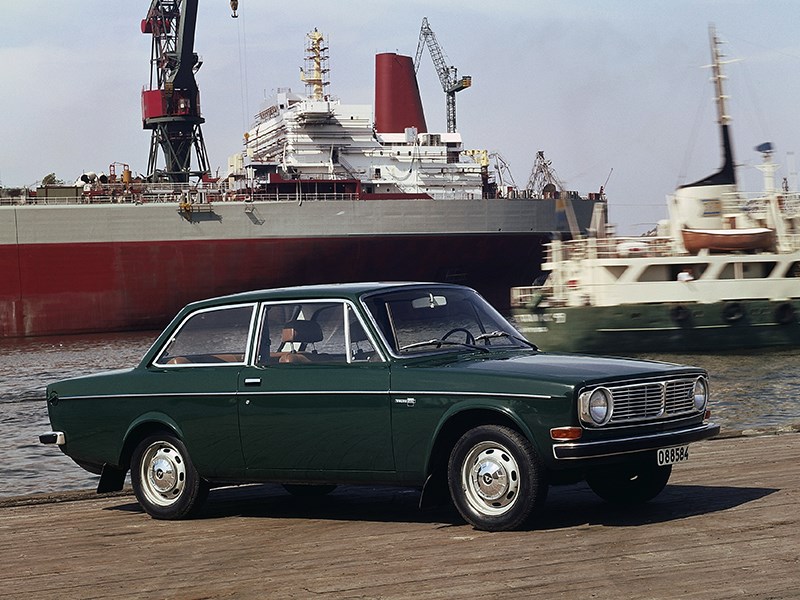 Morley's top six affordable Euro classics
If you take a flick through the classifieds, you'll soon discover that, as a genre, European cars represent some of the best buys around. Oh sure, air-cooled Porsches and anything with an M or AMG badge can be a bit harmful to the old plastic fantastic, but by and large, some of the best bargains around have a European badge. But why? Why are they as cheap as they are?
I mean, it's not as if they're not good to drive. Because they are. Oh yes, they are. In fact, drive a 1968 Peugeot 504 back-to-back with a HK Belmont, and then decide for yourself who had dynamics and brakes sussed back then. Nor is it a fact that European cars have all been hit with the ugly stick, because, truly, some of the most exotic, charming, downright hornbag four -wheelers ever sketched up have carried a European badge.
Meantime, if being a trend-setter counts towards collectability (and the Model T Ford and Tucker Torpedo suggest that, indeed, it does) why isn't the Citroen DS revered in the same way? Okay, what about sales success as a measure of a car's worth? Well, the Renault 4 (built 8 million times over 33 years) suggests that even that is not enough to counter the spectre of Euro-trash.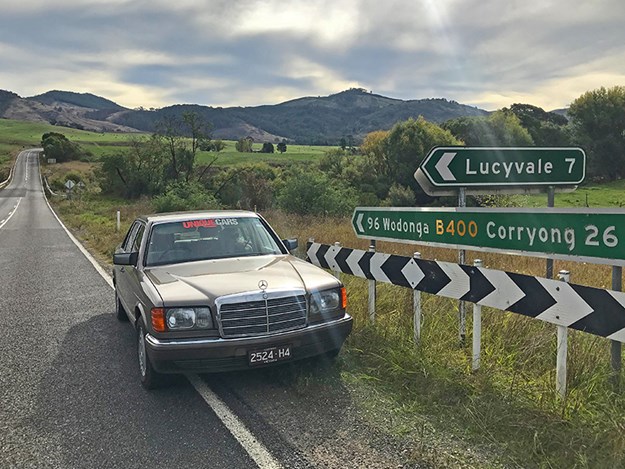 Bargain Benz? Yep, there is such a thing
Obviously there are exceptions to all of this, but once you've weeded them out, you're still left with a big grab-bag of bargain motors that offer, if not an appreciating asset, then at least a taste of how cars should be.
Of course, if you really want to know what's going on here, I reckon it shakes out like this: Folks are scared of European cars. Not just because they were often mechanically sophisticated (although that's definitely part of it). But also because there's a perception that if all that sophistication does go wrong, it'll bankrupt the poor bastard unfortunate enough to have their name of the rego papers. So what's the reality of that proposition?
Well, it's a small sample, but both Editor Guido and my very large self are both recidivist Euro-trash owners. I've owned a slew of air-cooled VWs over the years as well as a 1961 220SE Benz `Finny' with the fuel-injected motor and enough red vinyl to retrim a Bangkok knock-shop.
| Read next: Buying a classic car post-COVID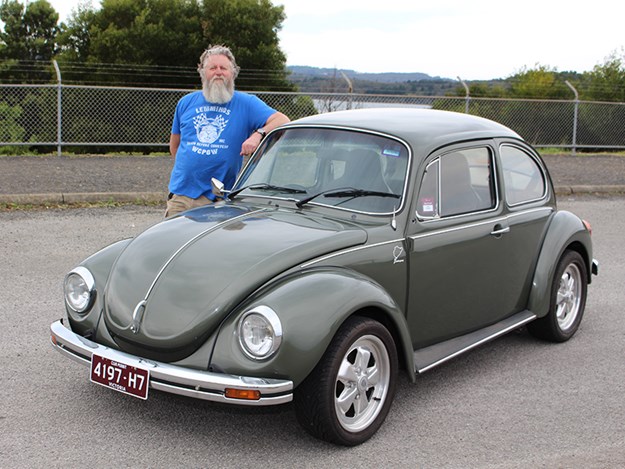 Morley with one of a strng of Volkswagens he's owned over the years
Guido, meanwhile, has a variety of elderly BMWs with multi-cylinder engines as well as an utterly charming late-80s S-Class Merc. And while he admits it's tempting fate in the worst possible way, he reckons that the vast majority of the time, the old buggers are reliable or, if they do require some fettling, are yet to entirely break the bank. That said, he's happy to point out that there's the odd time when some innocuous component that needs replacing will carry some inexplicably enormous price-tag. But even then, the global shopping phenomenon we call the internet has broadened our choice of suppliers enormously.
My own experience? Well, it should come as no surprise that not a single air-coolie has given me a moment's grief apart from the Kombi camper which enjoyed spitting its fuel line fittings and spraying ULP all over its own engine bay. It never caught fire, but that remains a matter of good fortune over anything else. And every time it happened, I was left stranded for precisely 24 seconds.
The old Benz, meanwhile, got an engine freshen up (it was bought cheap as a tired unit) and then proceeded to run majestically for years. Even when the injection developed a case of the staggers, the technology proved similar to the mechanical injection featured on diesel engines, meaning that finding somebody who could fix it was not difficult. In fact, I managed to do a lot of it myself, relying on the trade only to match a full set of six injectors to the same opening pressure.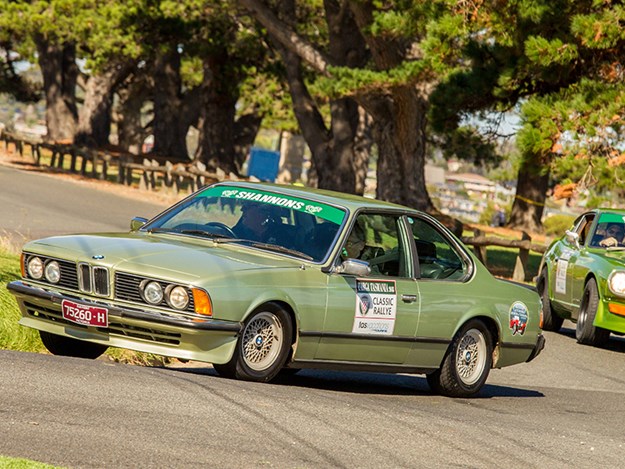 Ed Guido playing with one of his fleet of BMWs
Ironically – and this is part of the phenomenon, I think – the only European car that has ever given me strife was a modern, water-cooled VW Golf which proved to be the most troublesome piece of crap I've ever owned. It required a gearbox rebuild and an engine top-end replacement all before 80,000km had passed under his little alloy wheels. I eventually wrote it off in Sydney, coming home from a mate's wedding when the cement truck behind me came over all amorous. Happiest car-ownership day of my life.
Anyway, here's why I use the word ironic. The late-model, high-tech VW should have been the most reliable, fuss-free device of the lot. But it wasn't. And I reckon it was a victim of its own complexity and the fact that nearly every modern Euro (in fact, all modern cars with very few exceptions) are built down to a price. That's where that Euro Trash tag comes from; once a European car reaches a certain age, it's about as popular as a sneeze in a post-Covid elevator.
Typically, of course, it's never that simple and while some Euro stuff like Mercedes' vacuum-operated central locking is a good example of Weird-AL engineering that can drive you right around the bend, ask an LS-powered- Commodore owner about the reach-around clutch slave cylinder that requires the gearbox to be removed to allow the slave swap. Or the Lexus owner who has had to pay for the hours and hours of labour involved in changing a starter motor because the bastard thing lives under the intake manifold.
Same goes for the high price of random spares. Yes, the ignition barrel for an old Mercedes-Benz is worth about the same as the garage it lives in, but go find a CV8 Monaro owner who has tried to find replacement front door trims. (They'll run you about four-grand for the pair. )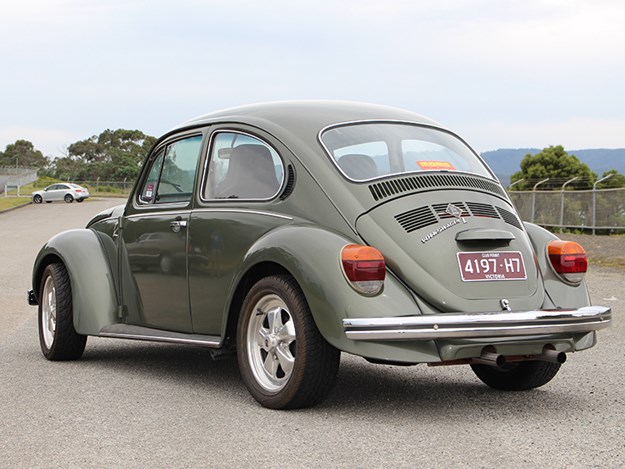 I'm the first to admit that many European badges have lost their lustre in recent years, largely due to that built-to-a-price thing. But it's also true that the competition has caught up and while, three or four decades ago, it was kind of an unwritten law that only the Euros knew how to make a car handle, that's simply not the case any more. Ditto when it comes to build quality. Back when Jap-crap was a catch-cry and Aussie cars were thrown together from a few yards away, the Euro brands rightfully claimed the build-quality high ground. Not today.
None of this changes - in any way - the fact that an older Euro can be a wonderful weekend car, even if you won't get the double-digit appreciation being enjoyed by steel-bumper Aussie cars right now.
And yes, you might have to shell out a bit more for some repairs and servicing, but if you choose the right make and model and then find the right example of same, you're a fair bet to enjoy the experience.
Which brings me to my short list of the absolute best Euro buys. Not everybody's going to agree with my choices, and many will wonder why the hell I didn't include the Citroen DS (Faine would disagree, but I'm scared shitless by all those hydro-pneumatics, even though I absolutely love the car itself). But this is a best Euro buys, not a best Euro cars list. And since it's my column, I'm just gonna go ahead and make up my own rules. Okay? Good. Here goes: My dirty half-dozen.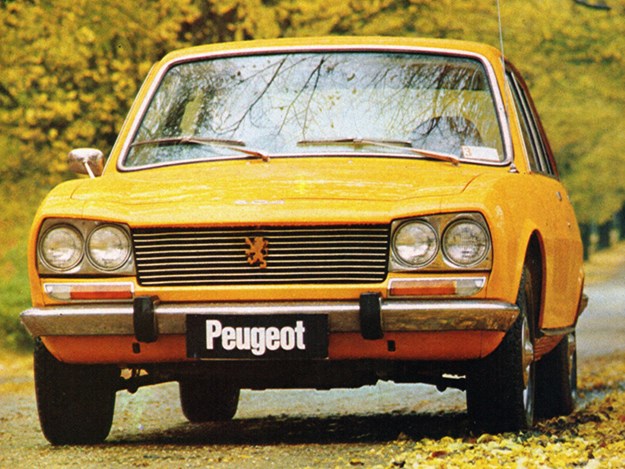 Peugeot 504
I can not tell you how much I admire these French wonders. The engine, while not exactly what you'd call muscular, is a sweet, free-revving thing that works beautifully with the standard ratios in the four-speed (don't be tempted by the automatic, it will demean you both) and the brakes are superb. The centrepiece, of course, is the how'd-they-do-that combination of grip and ride comfort which simply makes the thing a joy to punt along any kind of road.
Not everybody likes the chopped-off, droopy tail, and the interior is a bit plasticky, but beyond that, what's not to like? Oh, and they look awesome with a set of period alloys and an inch or two sliced from the ride-height.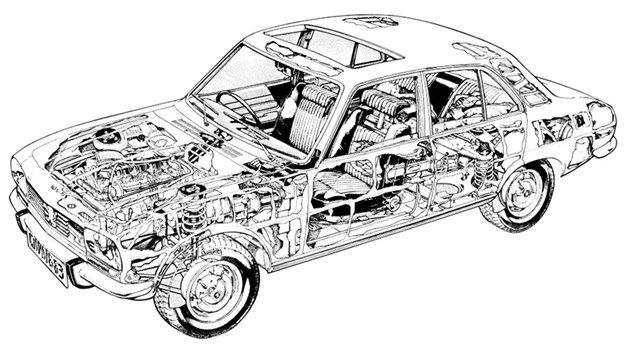 And here's the kicker: As little as $10,000 gets you into a really nice 504 these days. Consider that you can't even buy a `nice' Datsun 180B (or a 120Y for that matter) for that money now that 70's Japanese Ugly is a thing, and you can see why the 504 thing is top of my list here.
| Buyer's Guide: Peugeot 504
Renault 4
We all like to think it was the Citroen 2CV that put post-war Frenchies on wheels after 1945. And so it was, but we shouldn't forget the 2CV's opposite number, the Renault R4. The 4 was late to the game, arriving in 1961, but it still represents the generosity-of-peasant-spirit that marks cars like this as special. You know; the less you have to give, the more you give. That's the R4, right there.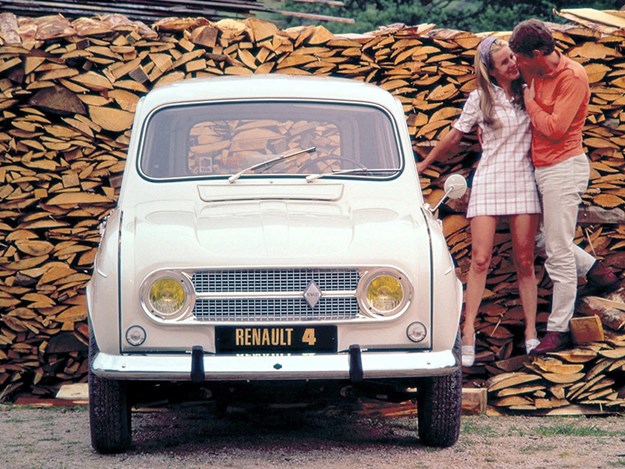 Love is...a baby Renault, apparently
Specifically, the R4 was more, much more, than the sum of its parts. And while it lacked the Gallic weirdness of the Citroen, in many ways it was a more useable car with more performance from its four-cylinder engine and a more conventional body that didn't mandate that you stick your baguette through the sunroof .
I've driven one of these and I have to say it was a magic experience. No, we didn't go far nor fast and, yes, we tilted around corners like a drunk line-dancer, but the feedback and sheer fun of the thing was what has stuck with me. And they're still around for chump-change. Amazing.
Mercedes-Benz W124
Widely regarded as the last of the bank-vault Benzes, the W124 was a show-stopper when new but then succumbed to the problem of scaring potential owners into something a bit less technical. But, really, in 2022, the W124, especially in its original 300E single-overhead camshaft form or – even better – the rugged 230E four-cylinder variant, is a solid, sharp-driving classic.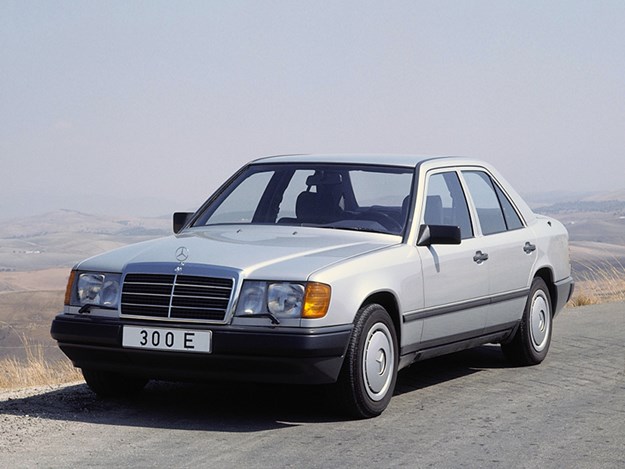 W124 Benz series has a decent reputation for build quality
These were beautifully made cars and with a clever multi-link rear end, they rewrote the book on big, luxury-car cornering. You think a HZ Kingy with RTS is a sharp thing? Think again, pal, because the W124 platform is so far ahead of that game, it's not even in the same universe.
Yes, a six-cylinder Benz engine that goes bang will be expensive to fix. But these things seem to age much more gracefully than their predecessors and don't have the oil-burning problems seen in older Benz-six designs. And trust us, every time you climb into the thing, you'll be reminded how switched on this car was, and how the 80s weren't so bad after all.
| Buyer's Guide: Mercedes-Benz W124 E280/300/320
Volvo 142S
Despite looking like a fridge that's fallen on to its back and can't get up, the first of the El Boxo Volvos is a terrific car. These were unbelievably tough, probably to cope with a Swedish winter, but the pay-off is that they'll cop a beating for decades and keep on coming back for more.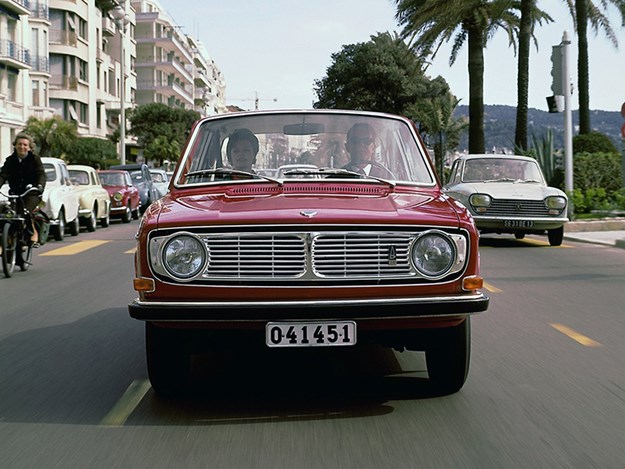 Morley reckons a good one of these won't drain your wallet
The engine in the S model has a pair of twin SU-style carbs which give it a little power boost that's welcome, considering this was no powerhouse to start with. You'd really want to find a manual, too, and if you get really lucky, you'll snaffle one with the overdrive gearbox fitted giving you, effectively, a five-speed (which was a bit special back then).
The holy grail would be an overdrive S with the factory wind-back steel sunroof in place. And even though those are super rare now, even if you can't find a 142, there's always the 242, the four-door 244 and even the station-wagon 245 to consider. All are great, stout cars that absolutely buck the trend of Euro cars being exxy to run and repair.
Peugeot 406 Coupe
This car made my list because it's probably the poster-child for the whole Euro Trash insult. True, this was not Peugeot's finest hour in terms of creativity or engineering excellence (or quality control, come to think of it) but as far as coupes go, the 406 remains one of the all-time stunning lookers. There's a bit of CV8 Monaro in there, and even a dash of Mercedes coupe if you look hard.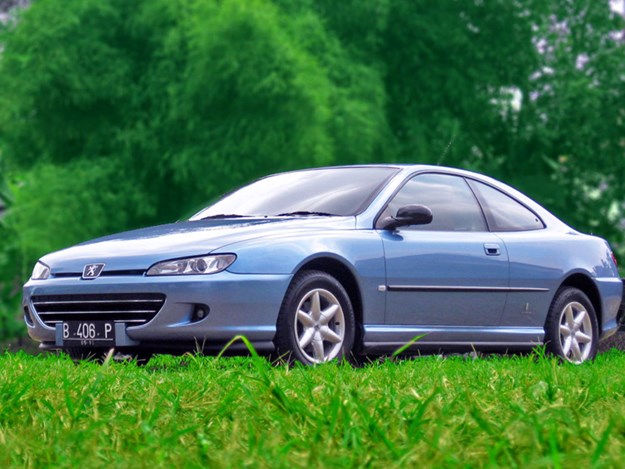 The catch is that you absolutely need to ignore the automatic and only buy the five-speed manual. Choosing the auto means you simply won't get the best from the little V6 which, sweet and smooth though it is, aint exactly weighed down with agates. But run the five-cogger anywhere near the redline, and you're suddenly discovering what French car buyers have known for decades: A smallish, revvy engine equals F-U-N. Okay, 2.9 litres aint tiny, but trust me on this.
The best part about the 406 Coupe is that even if it does break (and it might, who knows) at least it'll still be good to look at while you wait for the flat-bed.
Mercedes-Benz CLK
The turn-of-the-century CLK coupe is not just a Benz two-door, it might actually be the best looking coupe the brand has built in decades. Like the Peugeot 406 Coupe I've also listed here, the CLK has a side-profile that suggests it might have influenced the CV8 Monaro. (Cue outraged bogans, but look closely and then tell me it's impossible.)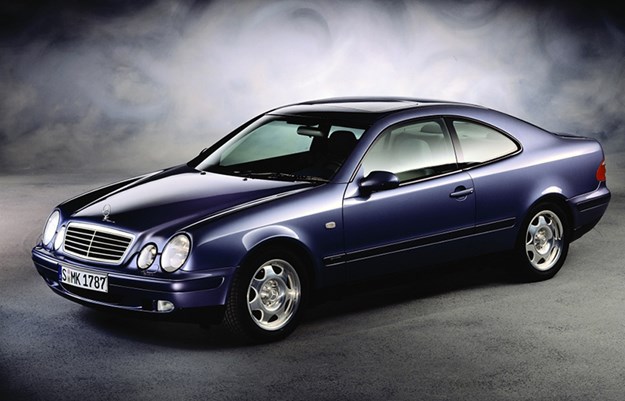 Sleek styling helps CLK values, but it's what's under the paint that counts
Like the 406 Pug, too, the Benz coupe is a magnet for detractors who will point to its underwhelming build quality. But here's the catch. While the four-door C-Class sedans we got at the time were, indeed, made in South Africa and were arguably of a lower standard of fit and finish, the coupes sold here were still German-made. And let's not forget, they were a hundred-grand car brand-new.
| 2021 Market Review: Mercedes-Benz SL/SLK/CLK 1990-2006
Okay, we're not talking M-B's finest hour, but man are these things cheap now. As little as five-grand gets you into the game for a coupe that is anything but downmarket and won't look like a shed. I'd be inclined to skip the 3.2-litre V6 and opt for the supercharged four-banger which is possibly going to be a bit more forgiving on the wallet over time. But hey, at this price, if it goes wrong, just leave it out with the hard rubbish.
Wheel Tub Time Machine
This month's advice to the teenage me? Pretty simple, but often overlooked – never short-change a customer and appreciate it when you get treated right. Actually, I learned this while I still was a teenager, bagging up spuds and apples in a Greek green-grocer I worked at after school. Nick, the owner made it pretty clear that a kilo bag of taters could contain anything up to 1.1kg, but never 999 grams. Short-changing the customer was just not going to happen at Nick's shop. These days, I apply that same principle when I'm the customer. Ever had your car serviced and picked it up to discover that it'd been washed or vacuumed as a courtesy? I have, and my car went back to the same workshop next time. Customer loyalty should not be under-estimated. Or taken for granted.
From Unique Cars #464, April 2022
Unique Cars magazine Value Guides
Sell your car for free right here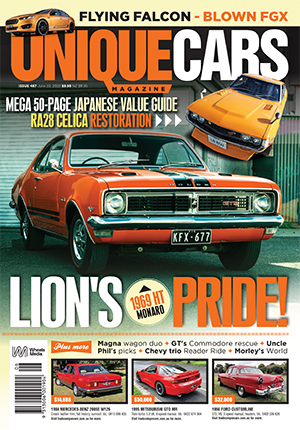 SUBSCRIBE TO UNIQUE CARS MAGAZINE
Get your monthly fix of news, reviews and stories on the greatest cars and minds in the automotive world.
Subscribe