Shed stash: Trio of lost Lancias
---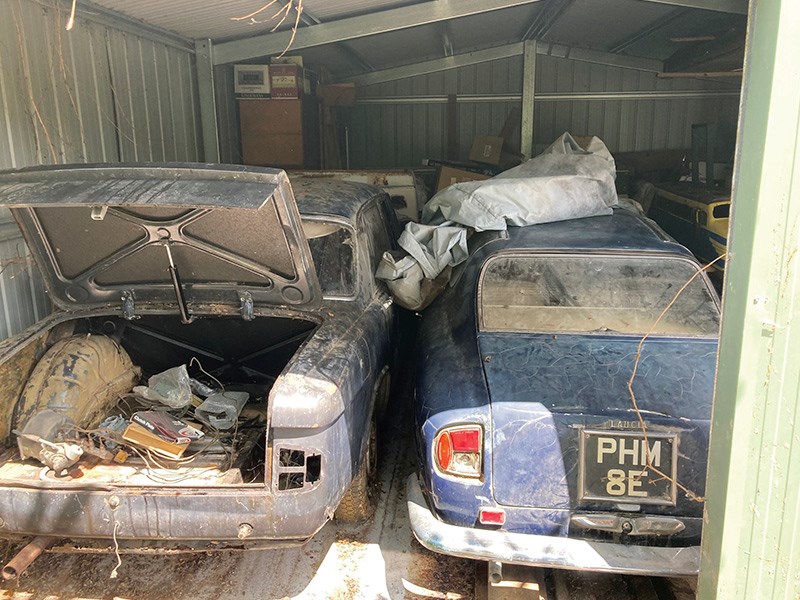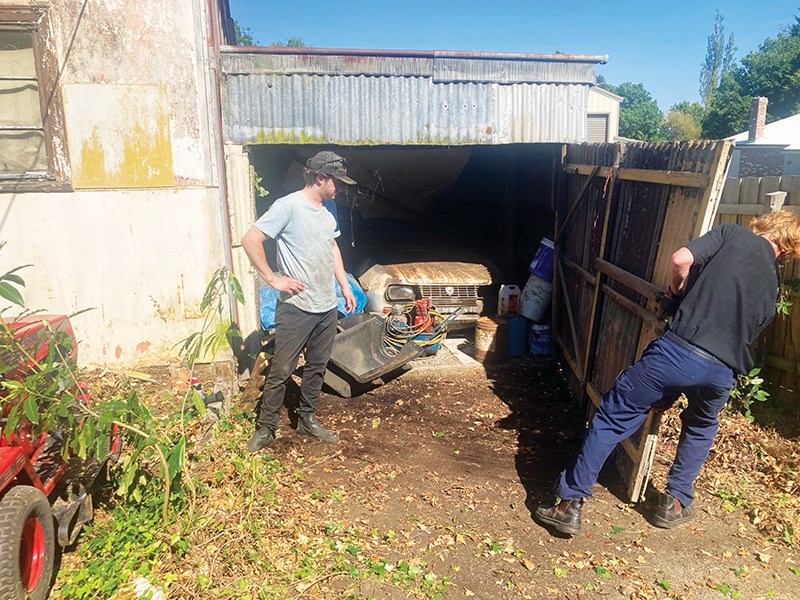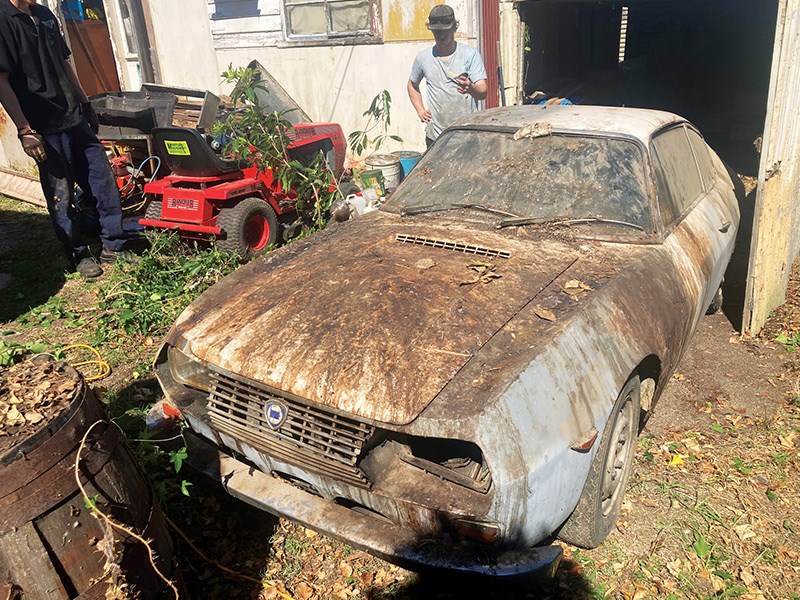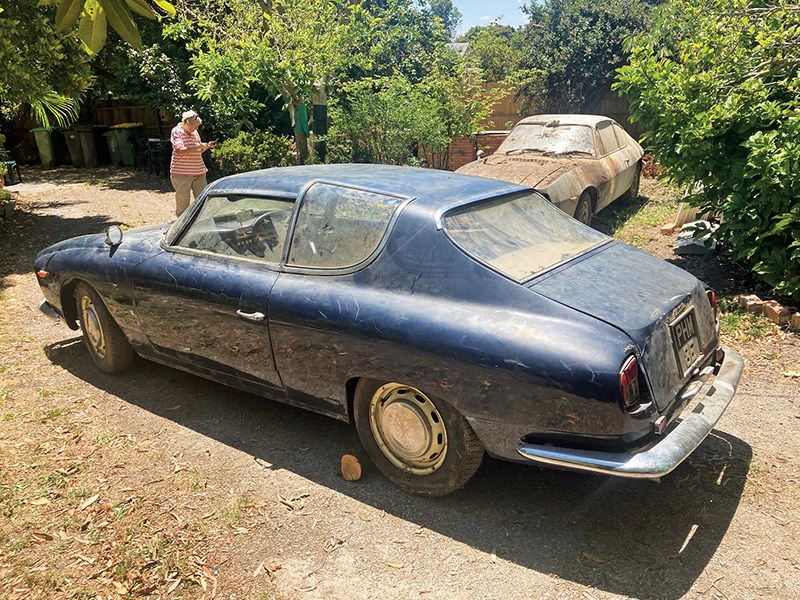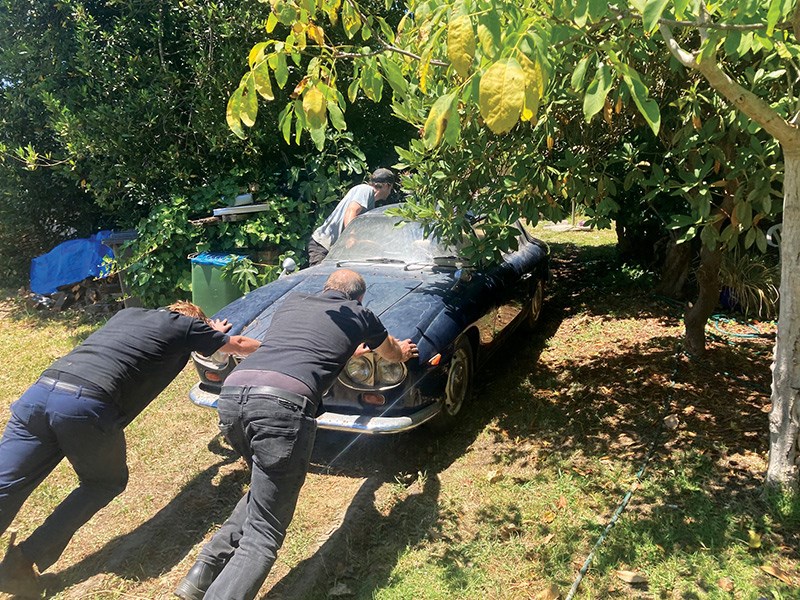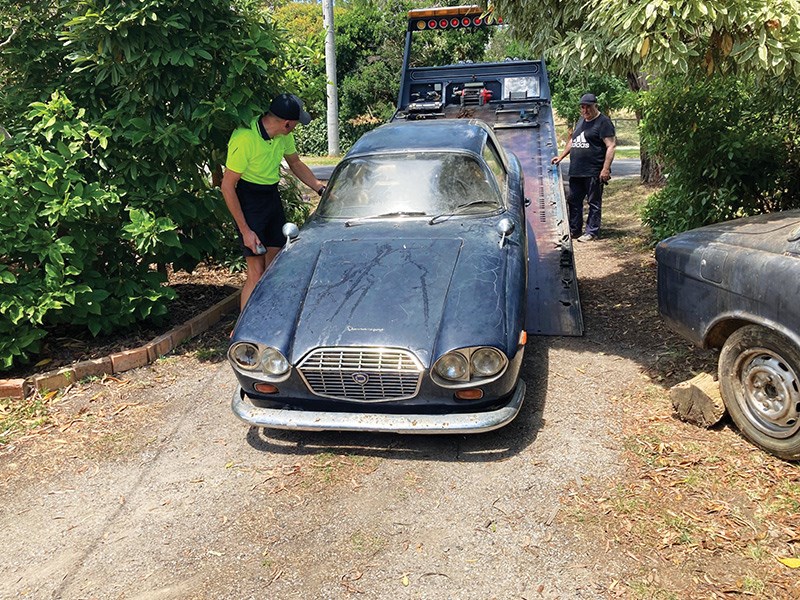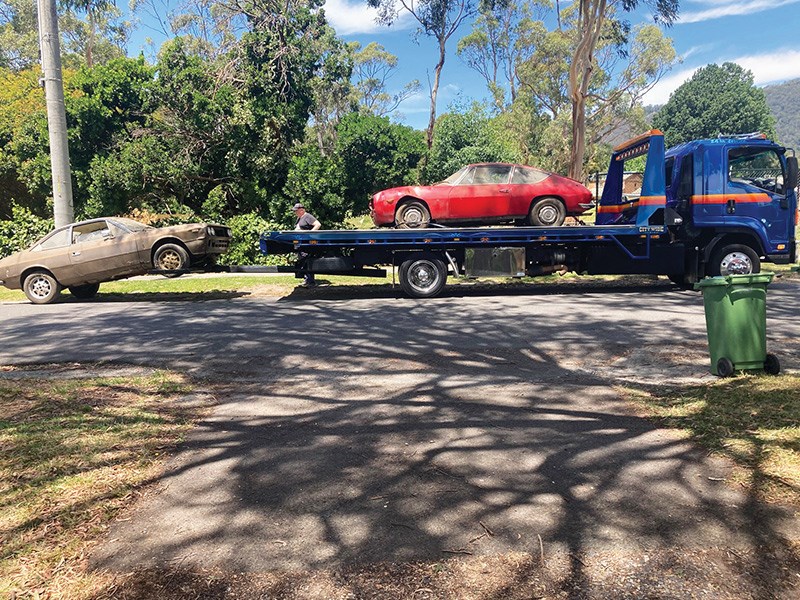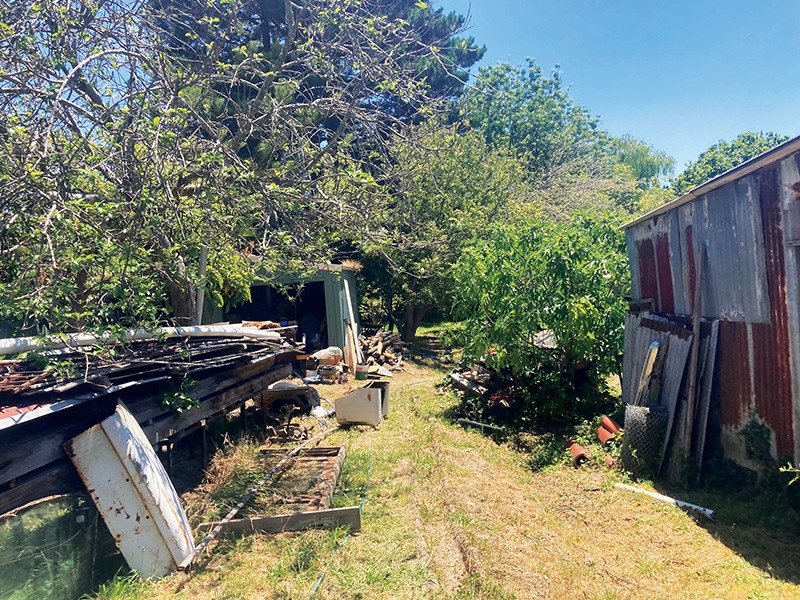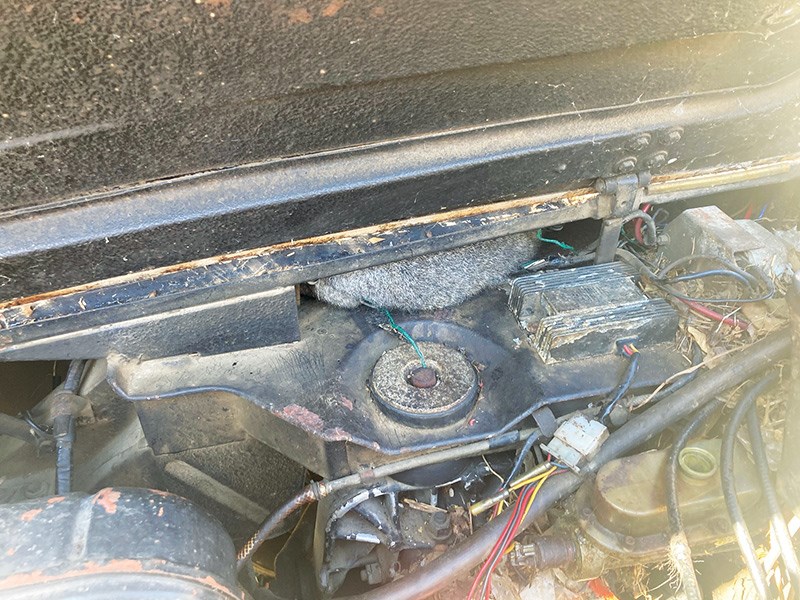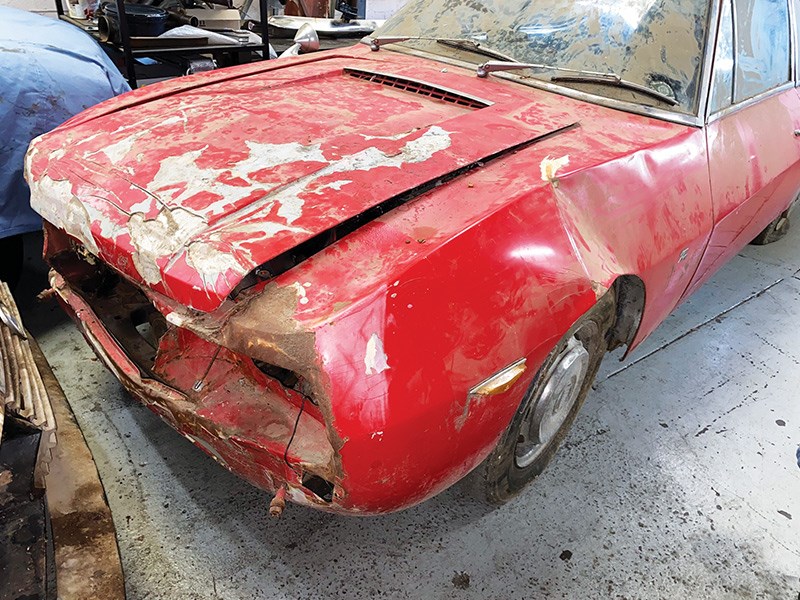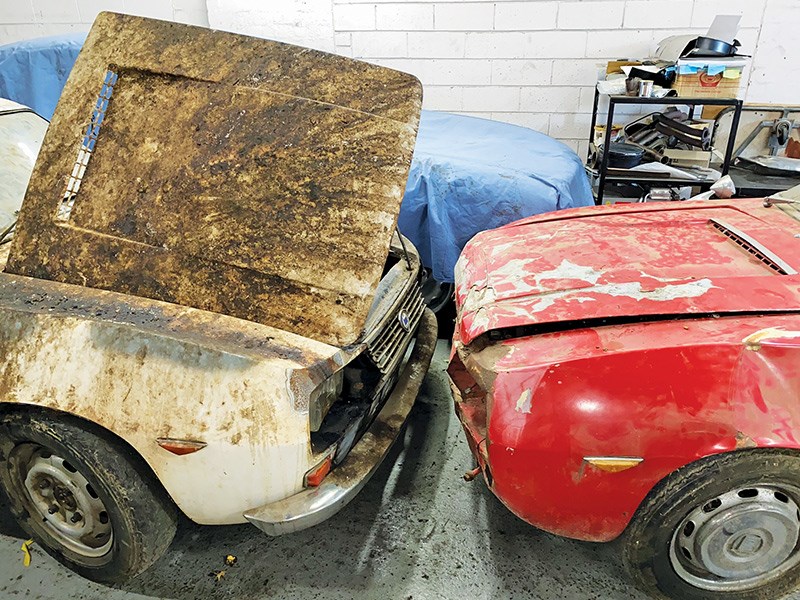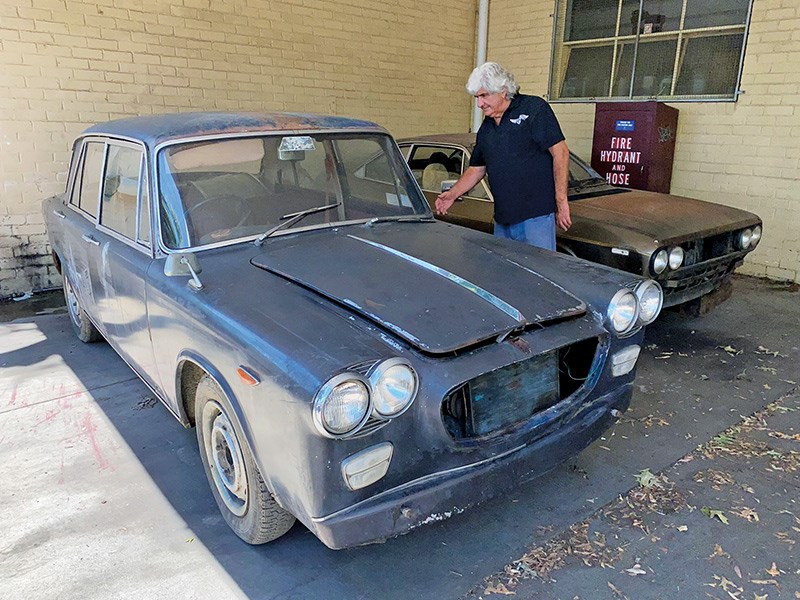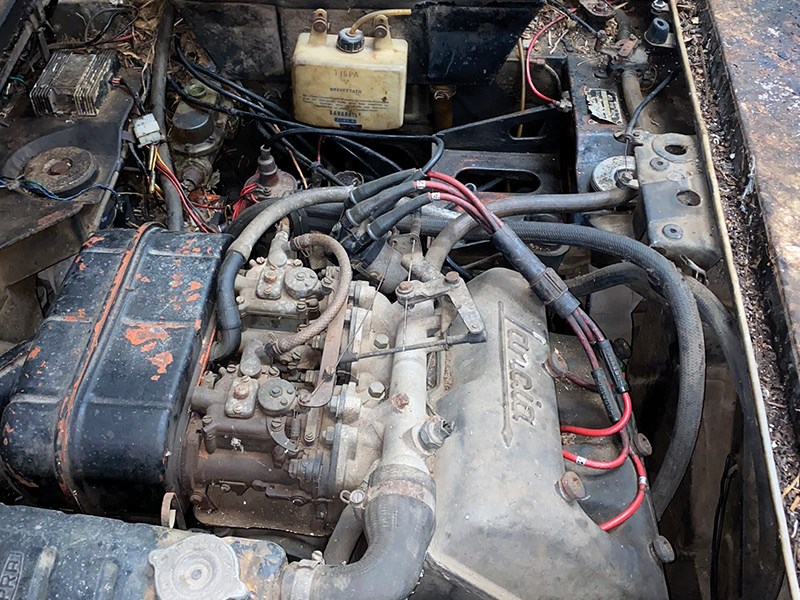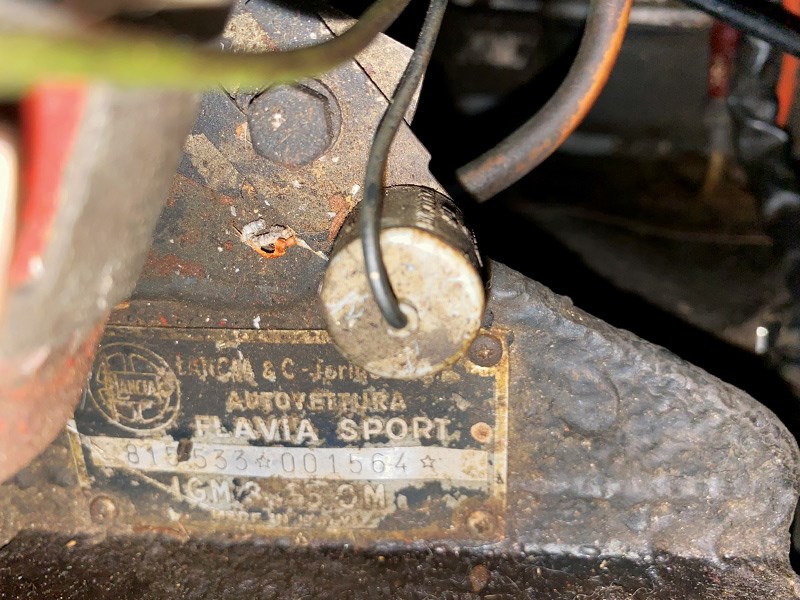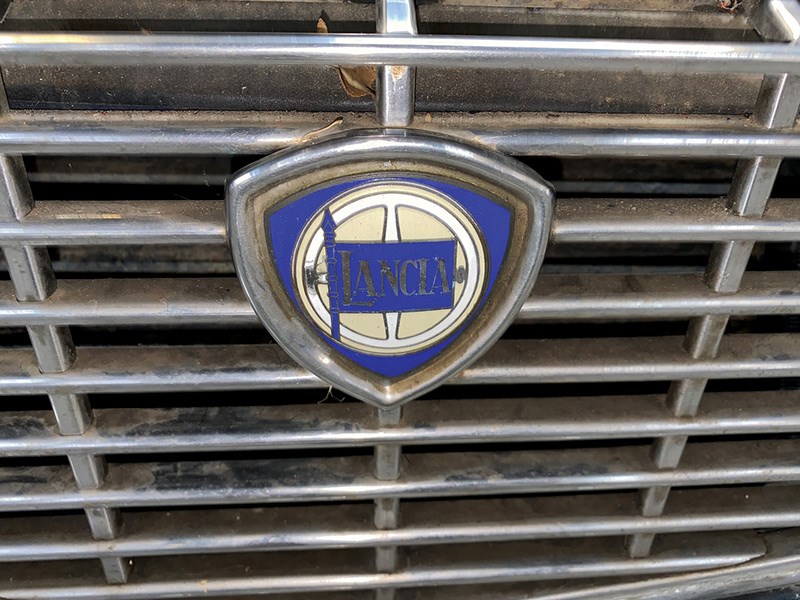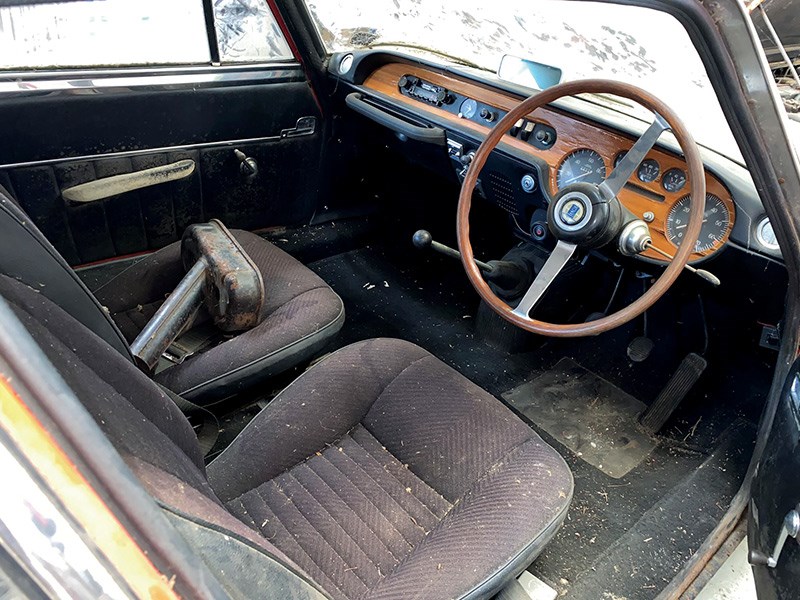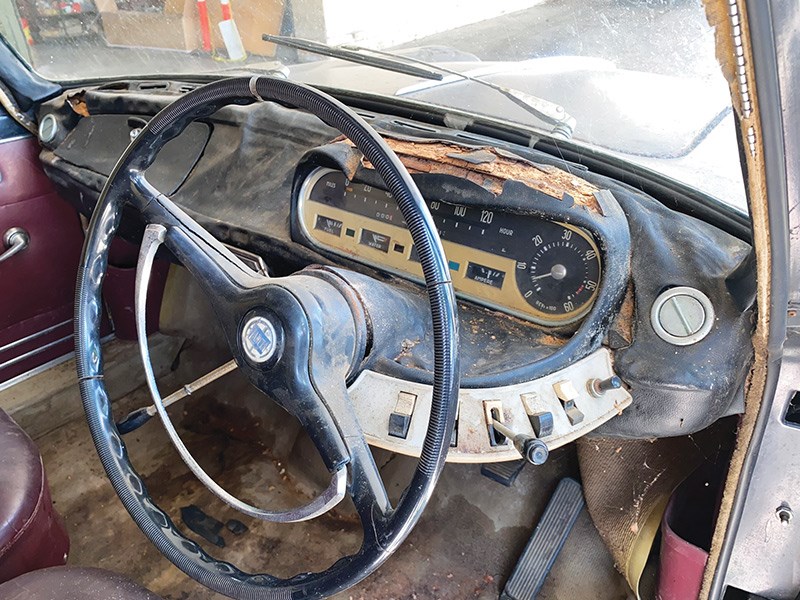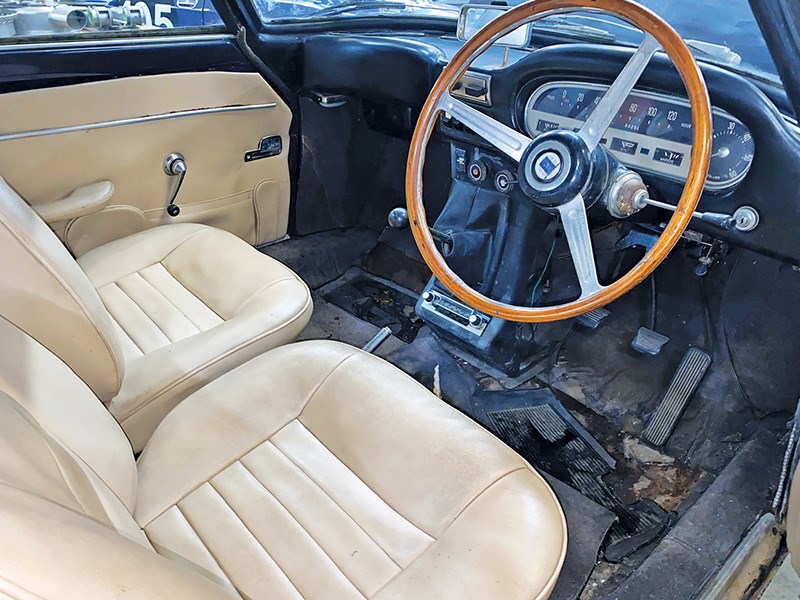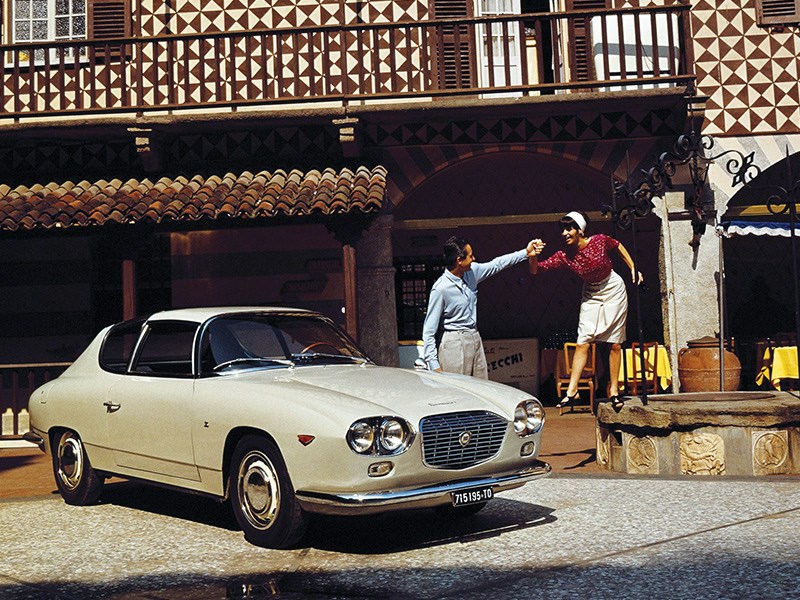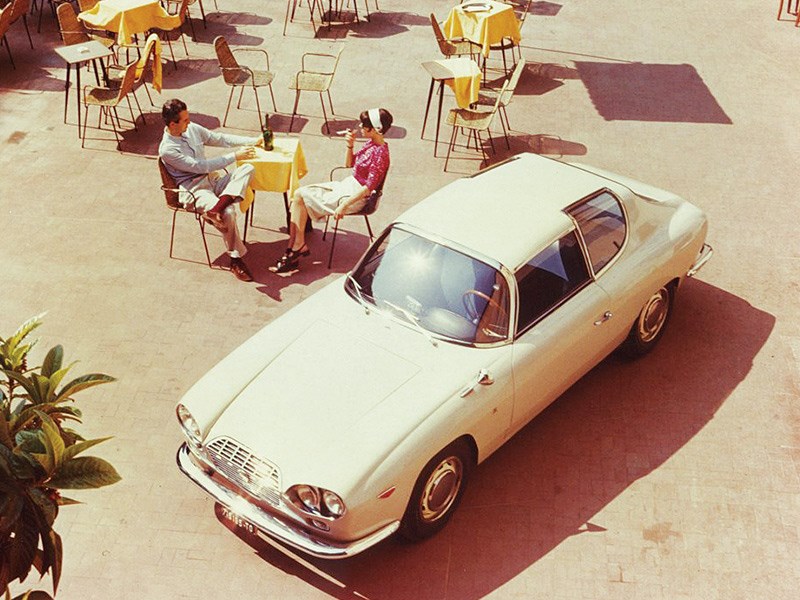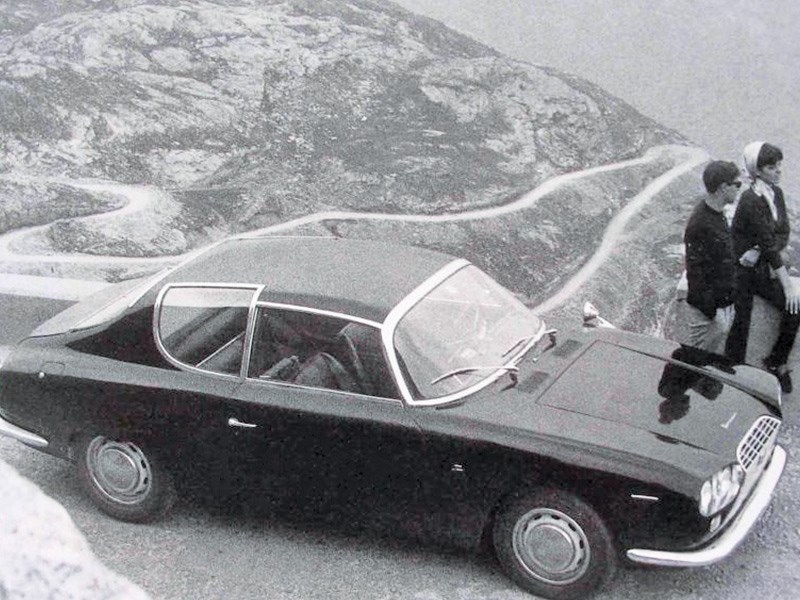 Raiders of the lost Lancias
There seems no end to revelations of more Aladdin Caves of old cars. I resist adopting the Americanism of 'barn find' as a barn in Australia is for storing hay. What the Yanks call a barn we call a shed. But a good shed stash…now that sounds more Australian.
I have had my share of Indiana Jones moments already – what I assumed was a once in a lifetime discovery of a Dino Ferrari in Sunbury in early 2013 - the story was told in Unique Cars #349 and remains a favourite dinner table yarn, if it is a dinner without my beloved as she is heartily sick of hearing the story.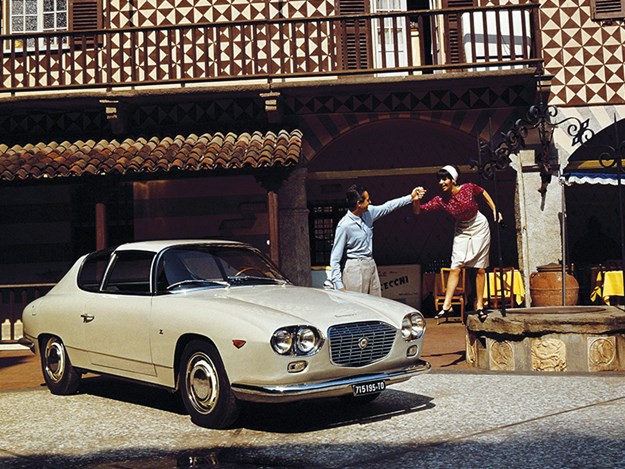 Then shortly afterwards came the extraordinary find of a 1920s Isotta Fraschini Tipo 8 at Mount Dandenong in July 2013 - the story is told with lavish illustrations in Unique Cars #352. The Isotta has now gone to Europe to be restored.
| Read next: Lancia Flavia Vignale spider review
And who could believe a second Dino Ferrari appears in my life alongside the four E-type Jaguars, two E9 3.0CS BMWs, a Karmann Ghia and a Goggomobil amongst other gems as revealed in Unique Cars #434 in mid-2019. Believe the unbelievable.
So it was a welcome surprise when I was recently told of another stash. What is the collective noun for five Lancia? A lump, a load or [just to confuse everyone] a lode? A litter of Lancias?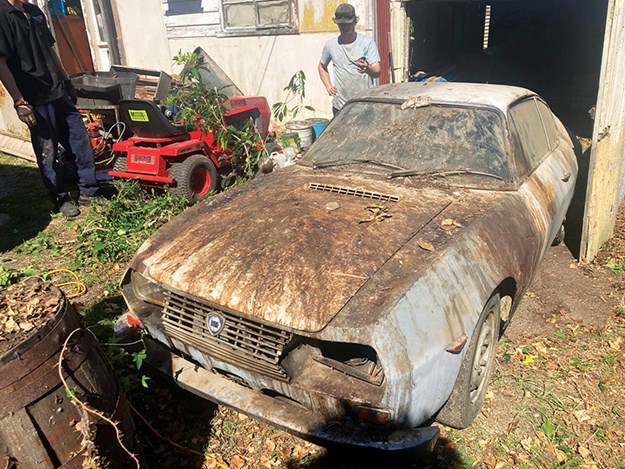 Whatever they are called, the iconic Italian marque was the preferred choice of engineers, architects and connoisseurs. After Ferrari advanced beyond making race cars, Enzo began catering to film stars. Alfa Romeos were a bit common and Lancia was a notch up the pecking order. Never sold in vast numbers and always for design purists, the classic lines and superior engineering earned the loyalty and affection particularly of rally drivers. The exotic, expensive and beautiful Zagato styled and bodied Lancia is even more desirable, so what odds of finding not one, not two - but three Zagato Lancia in hiding along with two less exotic but still desirable examples of the marque?
| Reader Resto: 1967 Lancia Fulvia 1.3 HF
The story begins several years ago with a car enthusiast passer-by spotting a vintage car chassis on wheels sitting under a tarp on the driveway of a large property in outer eastern Melbourne. Knocks on the door went unanswered on several visits but eventually persistence was rewarded with permission being given to inspect. The chassis was from a fire damaged 1936 Alvis, a project abandoned by the sad death some years before of the owner.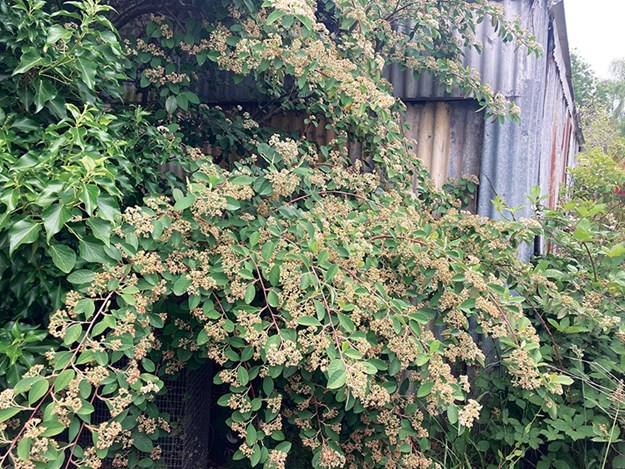 Nothing to see here
The elderly car collector had amassed a vast number of cars, most of which were left rusting in the garden, and were eventually taken to the tip. The pick of the horde had been put into storage sheds, and were gradually overwhelmed by the garden and other detritus and what can only be called crap.
| Read next: Three rare Lancia Flaminia Zagatos restored
A few years later, the owner - a 90-plus year-old widow – eventually responded to the Alvis collector's respectful approaches and reluctantly agreed to sell it. Upon trust being established she stipulated that the Alvis deal required the buyer to assist her in selling some of the other cars stored in multiple sheds across the rambling garden. The various structures were totally inaccessible, with trees and shrubs, building materials, rubbish and hoarded debris threatening to overwhelm them and bury the contents. It was not even possible to get into a few of the sheds to establish exactly what was there or what condition the cars were in.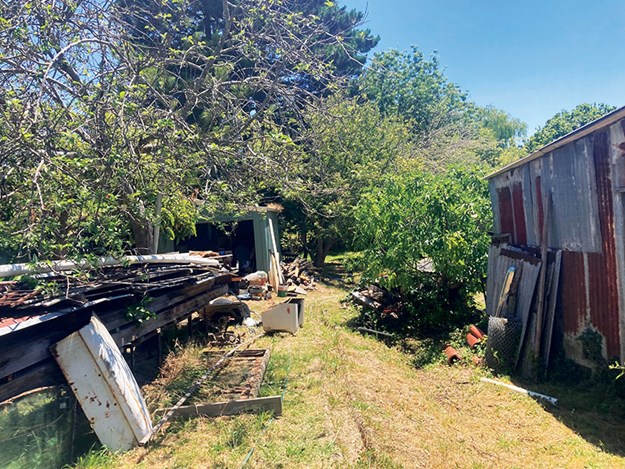 The Alvis buyer knew enough about Lancias to know that anything with a Zagato badge was desirable, and called on the services of Paul Chaleyer from Historic and Vintage Restorations for an expert appraisal.
| Read next: 1967 Toyota 2000GT rescue - part one
Paul explains "Sometimes when we would visit, she would say hello through the closed front door and we would wait as long as half an hour before she came outside. After several visits to just talk, she agreed to let me crawl around and at least work out what the cars were. I managed to get in with a torch and establish what we were looking at, and then it was a leap into the unknown."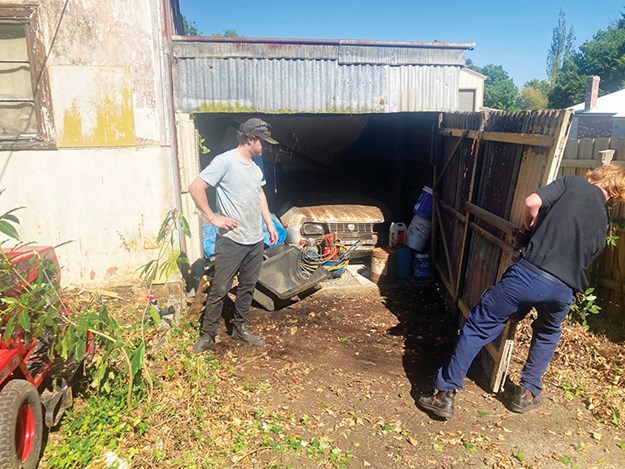 After three days...gotcha..
Paul has been at the epicentre of Australia's classic and collector car scene for years, and regularly exhibits the miracles that emerge from his business at Motorclassica. He was astonished to discover the Lancia Flavia Zagato Sport and knew how rare a find he had on his hands and agreed to buy all five in order to secure the Flavia Zagato. Apart from setting the price after she had checked values on-line (I hope I am as on the ball in my 90s!) the seller sought an assurance that he would help her clean up the overgrown garden.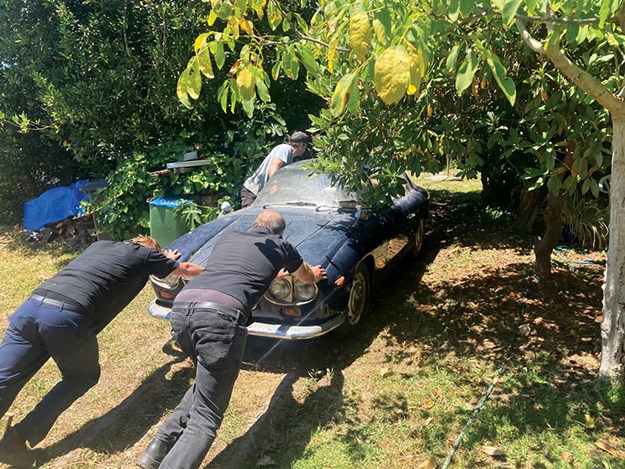 "It took three of us a day of gardening, including using a chainsaw, to get to the first shed. Then we spent a day assessing the safety of all the sheds and cars, getting a compressor in to see if the tyres would hold air, and clearing a path for the cars. There was no way we could get a tow car in, so it was going to be pushing them through the property to the front yard where a flatbed truck could get in. Day three was actually moving the cars and day four was clearing, checking for spares and helping her sort out the rest of her sheds."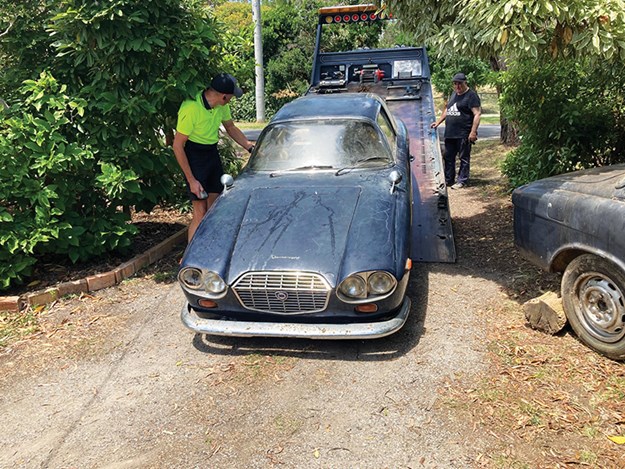 Once the cars were safely in his workshop, a closer inspection was possible. The Lancia Flavia 815 Sport Zagato was first registered in the UK on 1/6/67 although almost certainly manufactured in 1964 or '65. Total production of this uber-cool hand built gem was 626 units but only 20 or 30 of those were in right hand drive, depending on which book you consult. There are thought to be one or two others in this country, and only a few hundred of any version survive globally. The most recent sale Paul can find was at a European auction a few years ago where a left-hand drive vehicle was offered in the price range of Euro150,000 – Euro200,000. The actual sale price was not recorded.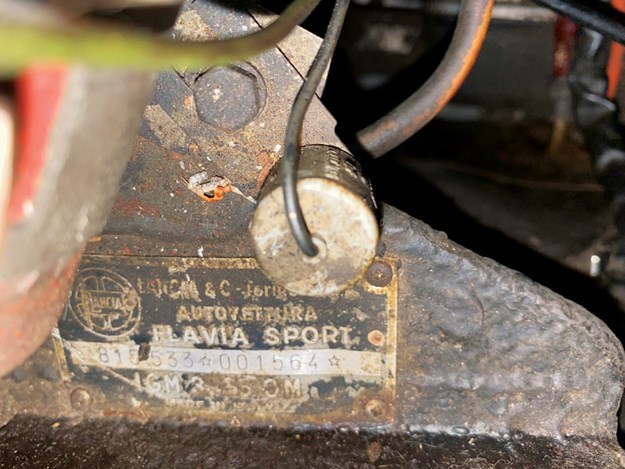 The distinctive aluminium body adorns a steel chassis and sports the renowned Lancia 1.8 litre flat four, with front-wheel drive and a 4-speed gearbox. The purchase price when new was on a par with a Ferrari. It was a 'Gentleman's Express', and is featured in all the books on Italian exotica.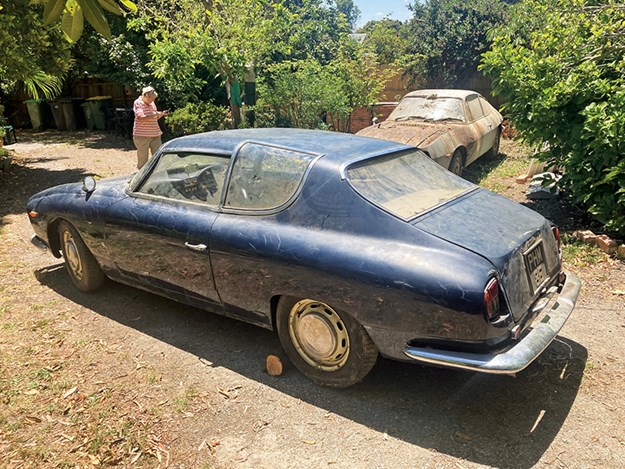 The Flavia Sport Zagato is remarkably intact. The paint seems original, cracked and crazed from age, but all glass and chrome is present, despite one disassembled rear light cluster. The interior remains untouched and seems 100% original and complete. A time warp car. The wiring is all intact, all identification plates check out and match available records.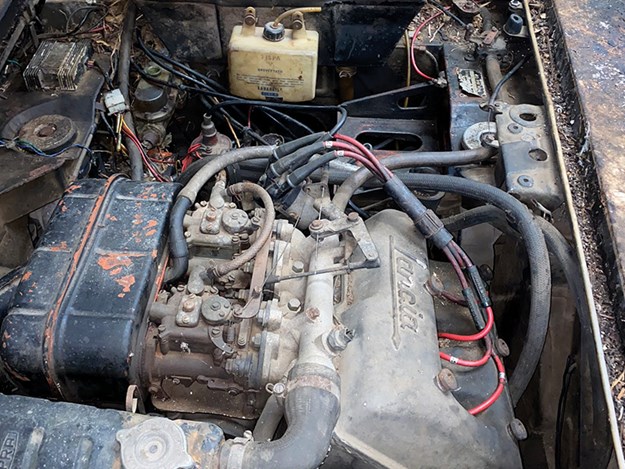 The car comes with some wonderful history. It was privately imported from the UK by the sellers' late husband in 1995 after he bought it sight unseen for UK Pounds2,850. Shipping cost added more than half that again and UK Pounds75 was added for valuable spare parts – which his widow insists never arrived. In Australia, the car was briefly driven according to a VicRoads permit found in the boot, then stored for the restoration that never happened. Although Paul has not tried to start the motor, it is visually complete and seems capable of running. There is a thick file of correspondence from three previous owners going back to the early 1980's including a boastful letter from one telling how smooth the car was cruising at 110mph on the motorway.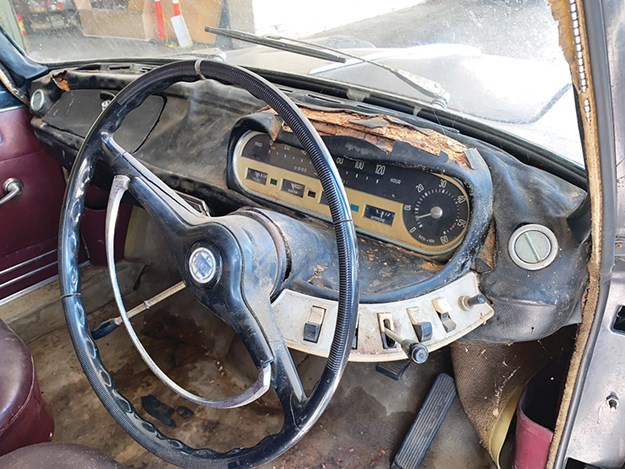 The two Fulvia Zagato coupes whilst less exotic are still very desirable cars. The red car has been in an unfortunate front end encounter but the damage is not structural and can be readily repaired. The white car had a resident possum, not discovered until the car was moved to the workshop in Blackburn. The possum has decided to vacate both the Lancia and HVR's workshop, no doubt finding the daytime noise interfering with its nocturnal lifestyle.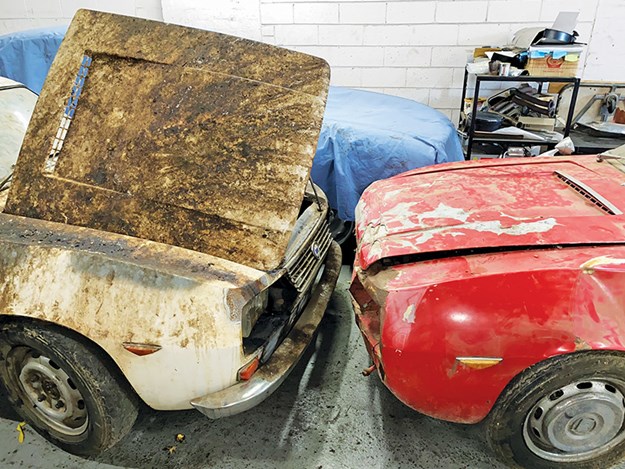 Both the red and the white Flavia Zagato are available for sale, although Paul's clear preference is to sell them to buyers who commission his business to restore them.
The Flavia four door sedan, a luxury car of the day with the most superb "piano" switchgear resplendent off the steering binnacle, is too good to wreck and available for sale. The Lancia Beta coupe is rotten throughout but a great donor.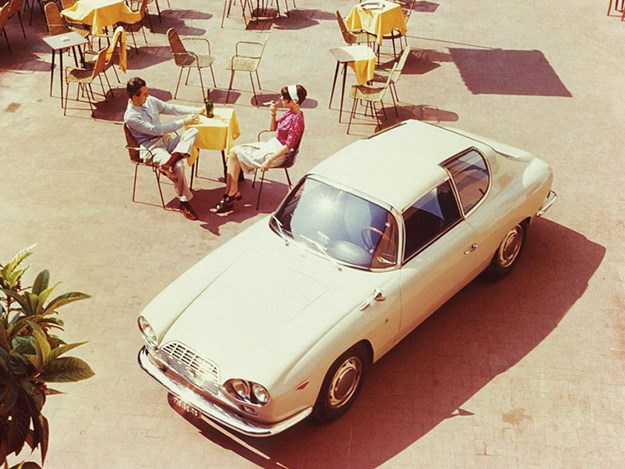 Meanwhile on the Italian Riviera
As the cars were being put onto the tow truck, and the elderly lady was saying her goodbyes, she suddenly ordered everyone to stop. Paul wondered if she was having seller's remorse, but she demanded that someone climb up on the tow truck and check the glovebox of the Beta. Sure enough - a pair of sapphire earrings were hastily recovered and handed over!
HVR is in Cottage Street, Blackburn, ph 03 9877 0666 or info@historicvintagerestorations.com
Unique Cars magazine Value Guides
Sell your car for free right here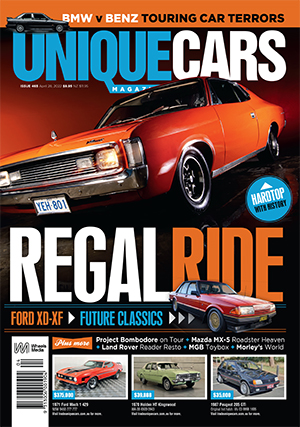 SUBSCRIBE TO UNIQUE CARS MAGAZINE
Get your monthly fix of news, reviews and stories on the greatest cars and minds in the automotive world.
Subscribe