Parts Bomb - Revconter 463
---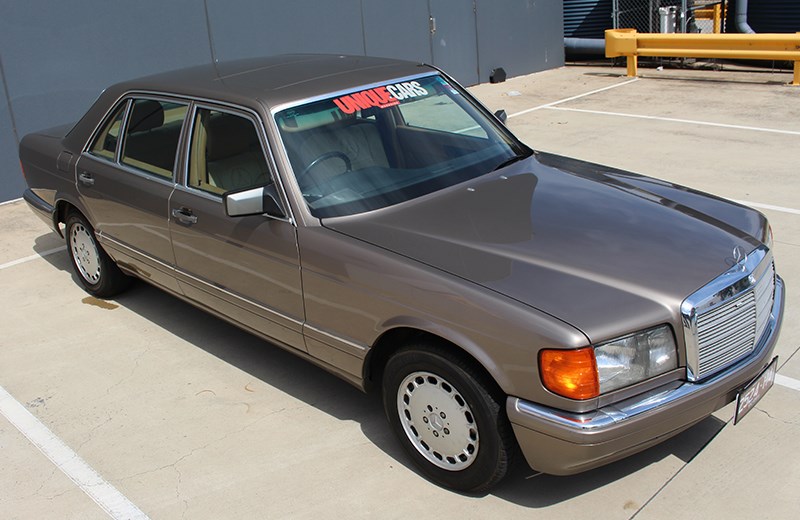 Trust me, it's not a Boxster
Maybe we should begin this by pointing out that I'm not exactly new to this whole idea of buying parts down the wire. It's something I've been doing for over two decades, and so has lost its novelty – almost.
Here's what happened. The land yacht (above) was making some weird cat-strangling noises and clearly had a front end issue. Mick diagnosed a ball joint as the culprit and suggested muggins get busy and find the parts. Fair enough.
Experience has taught me that new parts for this car are generally everywhere except in Australia, with the USA being one of the better sources. So we order the bits and they arrive within a week. Fantastic service, even if the cost of delivery was somewhat alarming.
But something wasn't right. The package was too small and light to contain the promised full set of ball joints and lower control arms. So we open it up.
Hey presto! There's a weird-looking set of six plastic tubes with brightly-coloured ends. Whatever the hell they were, they looked like they might belong in a sex toys catalogue.
A little further investigation (read the packing note) and I'm congratulated on the purchase of a set of spark plug tubes for a Porsche Boxster. Interesting, of the 25-ish vehicles hanging around at Chateau Despair, none of them are a Porsche.
Of course it's a mix-up, I'm wondering if a Mr W Bruder in Pennsylvania is currently puzzling over his new Benz bits.
Of course I get in touch with the parts company to find out how we go about sorting this. Their first question is to check I'm sure I didn't order Boxster bits. Well, no matter how hard you squint at the car pictured above, it ain't no Boxster, buster.
So now we're going through all the palaver to sort out the mess. It's not the end of the world, but it did highlight the difficulty of untangling these things when you're on the other side of the planet.
Maybe I should make more effort to shop local, where you can eyeball the person on the other side of the counter. Though I've had that fail, too.
Years ago I bought (or thought I did) an oil filter for an old Suzuki motorcycle, a GSX1100. I was mistakenly given one for a much later model (a GSX-R1100) and didn't spot the error until I got home.
Rather than turn around and head back to the parts counter, I put it on a shelf in the shed, thinking maybe I'd own one some day. Sure enough, I did!
So I'm wondering if the same will happen if I keep the Boxster bits. It's worth a try, isn't it?
From Unique Cars #463, Mar 2022
Unique Cars magazine Value Guides
Sell your car for free right here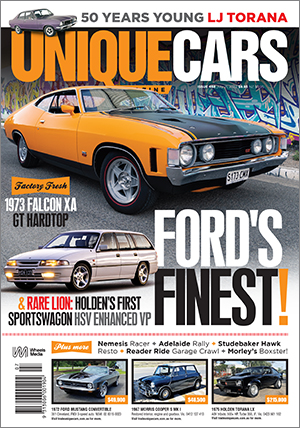 SUBSCRIBE TO UNIQUE CARS MAGAZINE
Get your monthly fix of news, reviews and stories on the greatest cars and minds in the automotive world.
Subscribe