A new year, another car - Faine 462
---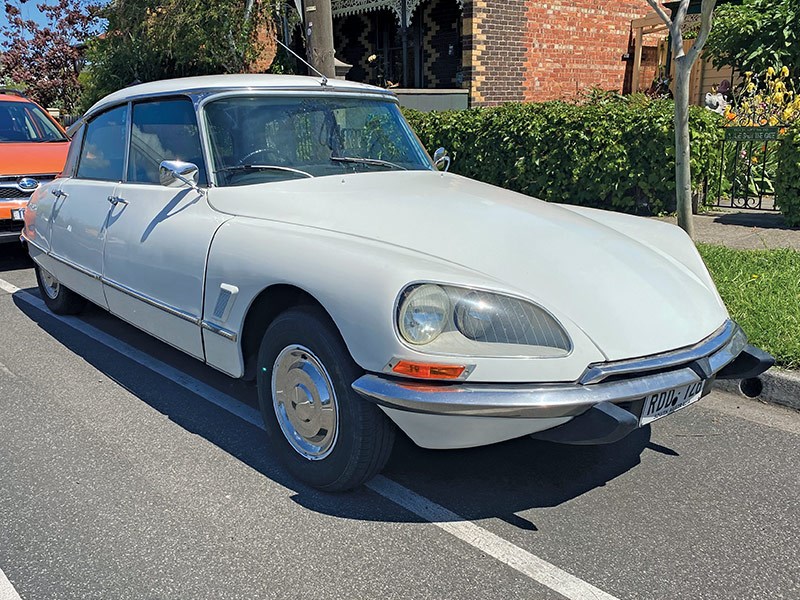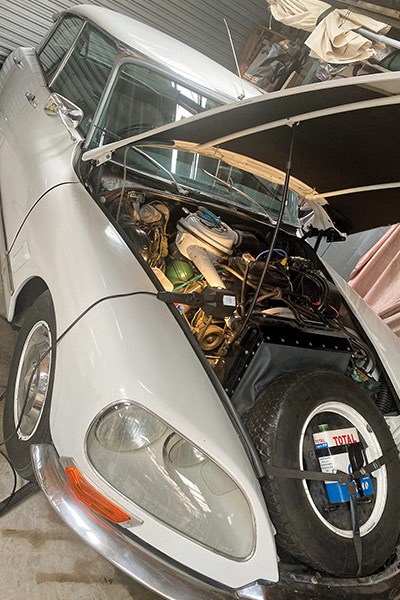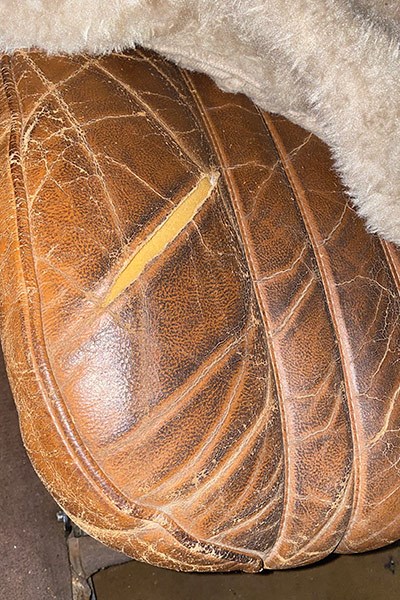 I will not buy more cars. I will not buy more cars. I will not buy more cars...
All right, I bought another car. 2021 was such a shocker of a year, I had to cheer myself up somehow. So I bought another Citroen.
Not just any Citroen. A 1970 DS21 Pallas, leather seats and the quirky and typically Citroenesque 'BVH' gearbox. BVH = Boite Vitesse Hydraulique, or in English a hydraulically powered gearbox. Four-speed manual, like any other car…but no clutch pedal unlike any other car. The engagement of the clutch is activated by sensors detecting the movement of the gear lever, and the gear selection is powered off the same high pressure hydraulic circuits that also power the steering, the brakes and – typical to Citroen – the suspension as well.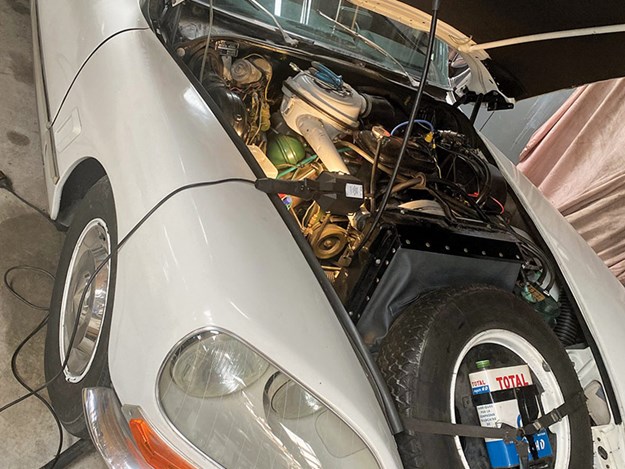 Jon's Citroen addiction has reared again in the form of another DS21, this one a Pallas
I did not mean to buy another car. I have too many already, and sold a 1975 DS23 a year ago in order to free up space. So sure was I that I would not be acquiring another DS, I also disposed of years of hoarded spares, new and used. A reconditioned steering rack, a new old stock radiator duct, suspension spheres and pumps, turning headlight components, exhaust straps and rubber bungs, engine and trim parts, all manner of stuff. Crates of it – off it went. And at silly prices – just to free up space on the crowded shelves in the crowded shed.
And then along came a BVH. Twenty or more years ago we had a stunning silver DS21 with BVH, fuel injection and a Webasto folding vinyl sunroof. Jan loved it but we had three DS at the time and when it was school holidays and none of them could be relied upon to take us away, she cracked it and declared, "I don't care what you do with your silly old cars but we have to have at least one car that always goes." We bought a Subaru.
| Read next: Jon's Citroen SM wiring
I then promptly advertised all three DS on the basis that whichever one went first was to be sacrificed. There was a DS23 Safari wagon, a DS23 EFI 5-speed and the DS21 BVH. Everyone who came to kick tyres wanted the DS21 and away it went to a happy new owner. Last heard of it had suffered the disastrous ignominy of having engine oil accidently poured into the hydraulic fluid reservoir and was sitting somewhere waiting to be resurrected. But that was more than ten years ago now.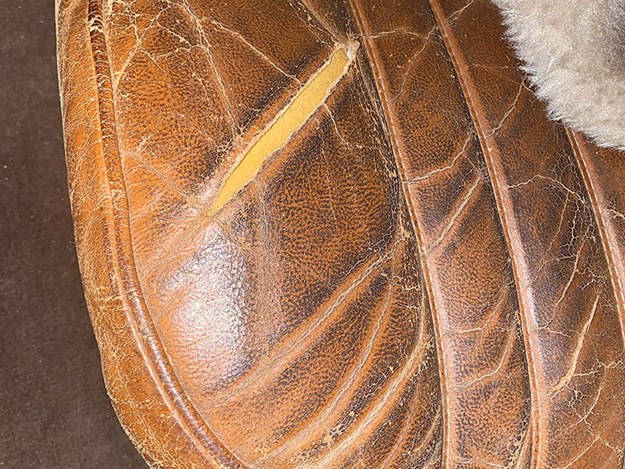 Cracked leather seats got patched
When I learned of the availability of another with the same specifications, a 1970 DS21 Pallas BVH with low back leather seats, I felt that stirring of the loins that can only mean trouble. The Adelaide-based vendor was asking for offers over a certain minimum. After scrutinising multiple photos, lengthy forensic interrogation of the vendor over the phone and a pre-purchase inspection by a marque specialist, I took the plunge and sight-unseen made an offer. My father and then my mother had both recently died and I needed something to cheer me up – so I did what would have appalled and horrified them and splurged thousands on a totally unnecessary and indulgent impulse, contrary to every lesson they ever taught me. And I love it.
The plan was to celebrate the end of lockdown by flying to Adelaide and driving home. Lockdown never ended, and the ferrying of the new car was not to be. Instead, it arrived on a flat-bed covered truck, sporting slow but ominous leaks all of its vital fluids – water, oil and hydraulic fluid. Just as well the drive home was not attempted.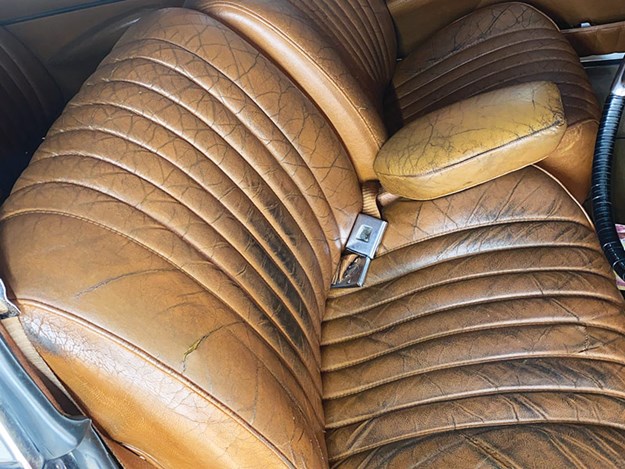 Up on a hoist at the local roadworthiness inspectors – who are also safety scrutineers for my car club red plate scheme – the various drips and drops were slowly attended to. Loose radiator and heater hoses were a straight fix, as were some oil leaks. The fuel pump was not tightly attached to the block and thus there was a slow oil leak at the gasket. There were the inevitable LHM leaks – the green slimy hydraulic fluid that is pumped under high pressure through the cars nervous system to make everything function.
One by one we dealt with them all. A broken handbrake mechanism has been replaced and now it is ready to go on red plates.
The car had grubby fake sheepskin front seat covers to hide the aged leather beneath. Multiple tears and cracks suggested a retrim, but leather kits cost around $5k plus labour so instead for now I have them patched using the same technique my grandmother taught me to patch my school jumper when the elbows were worn through. Matching scraps of leather are gently and slowly fed in and under the tear and then smoothed out with a trimmer's spatula, before a light touch of glue is slipped in and under just to keep the patch in place. Copious amounts of leather food might ease the dry leather's stress a bit but no miracles are expected. A new front carpet will be the next small improvement and then it needs to be driven.
The car runs well, looks fabulous and has cheered me up no end. What's not to like?
From Unique Cars #462, Feb 2022
Unique Cars magazine Value Guides
Sell your car for free right here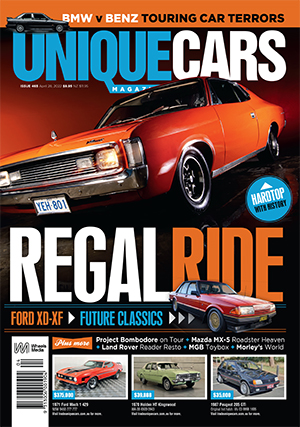 SUBSCRIBE TO UNIQUE CARS MAGAZINE
Get your monthly fix of news, reviews and stories on the greatest cars and minds in the automotive world.
Subscribe