Sabotaged Sale - What Do You Reckon? 462
---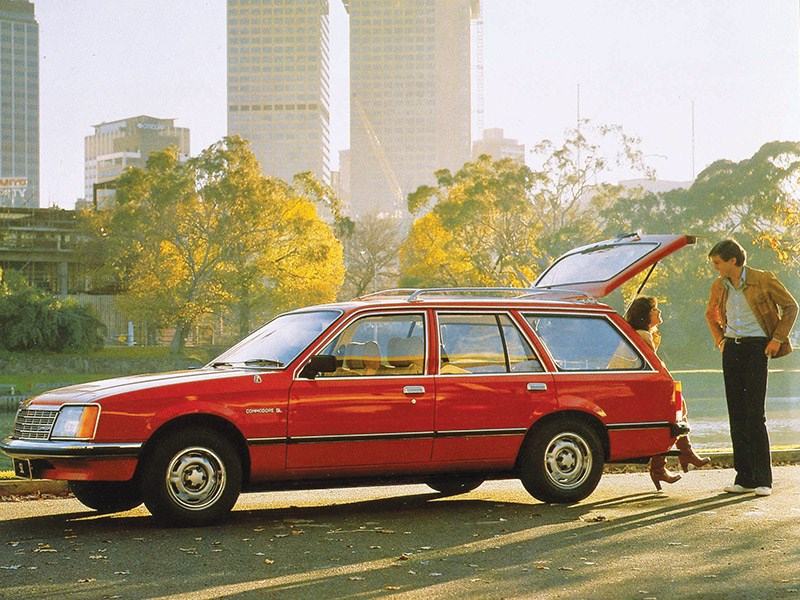 Glenn Torrens has a sure sale slaughtered by a sneaky mechanical malady
My brown 1979 VB Holden Commodore wagon was bought about five years ago. I fixed its shitty shocks, bent front crossmember and flogged-out suspension bushes. Then I gradually worked through other aspects of the car – such as fixing the air conditioning, tidying the dashboard and fitting a set of correct 14-inch wheels – to end up with a terrific time-warper.
Anyway, a new project or two (details of which I'll share in a future issue!) meant I had to sell this wagon, so I advertised it for sale.
Soon enough, a local bloke showed interest so I drove to his home so he could take a look. His son – a motor mechanic – was there, too, to make sure dad wasn't buying a piece of crap. Fair enough!
The bonnet went up, the dampers were bounced, doors were swung open and slammed shut and the window glass whizzed up 'n' down as we all had a good chat about my time with the car. The lads seemed pleased with my Commodore's condition – even mum/wife was grinning – so I offered the fellas a test drive.
It might be an older car but since late 2016 when I bought it with 145,000km on it, I've rolled the odometer forward 10,000km. Regular Sunday beach/pub cruises, occasional blasts along the freeway to Sydney - even a trek to the NSW Snowies a few years ago – gave me absolute confidence of this car's condition. Absolute. I'd have loaded my swag and driven it to Darwin, with my car's rebuilt air-con wafting a cool breeze in my face the whole way. There was not a thing wrong with the way it drove, stopped or steered so instead of me driving the car, with supreme confidence I chucked the keys to Dad and I happily jumped in the back seat.
So you can imagine my absolute dismay when the car began to misfire about 30 seconds into the test drive.

"Hmm… what's that?" muttered dad from the front seat as my car climbed a hill just up the road from his house. "It doesn't seem to want to accelerate… There's something wrong there…" He exchanged dark glances with his son while I sat there, horrified, not knowing what to do or say.
What could I do or say?
"Oh, it's never done that before," I dribbled…
Truly, it was one of the most devastating situations I've ever been in and I was absolutely helpless. My mind was racing – yet blank - as I couldn't think what could be causing the stumbles.
Although I had been willing to let these blokes drive to the other side of the city if they'd wanted to, the test drive was over within minutes. Even though I was mystified, I promised to find and fix the problem. The bloke sure wasn't smiling as I drove away, der-de-det-derring down the street.
In frustration as I drove home, I pulled over and popped the bonnet. My mind was numb but I had to look for something. With no real plan, I removed the air-cleaner… to discover the choke was part-closed. During the under-bonnet inspection – I guess – the choke mechanism had been bumped or moved.
Mystery solved!
The next morning, I woke to a text from the bloke declining the car.
In hindsight, the problem was obvious but at the time I was so upset I couldn't think. Of course, with a new set of spark plugs (driving the car with the choke engaged for even just few kays will often kill the plugs) my lovely wagon drove better than ever and a few weeks later I sold it to another local enthusiast who loves it.
But sitting in the rear seat that day, with my pride shattered, was one of the most embarrassing and soul-destroying situations I've ever been in.
From Unique Cars #462, Feb 2022
Unique Cars magazine Value Guides
Sell your car for free right here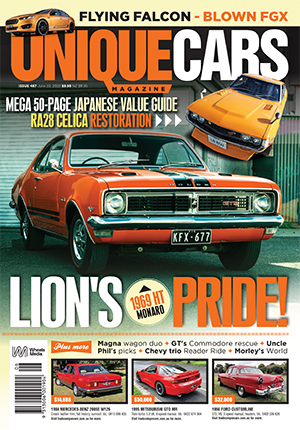 SUBSCRIBE TO UNIQUE CARS MAGAZINE
Get your monthly fix of news, reviews and stories on the greatest cars and minds in the automotive world.
Subscribe