The build - Revcounter 462
---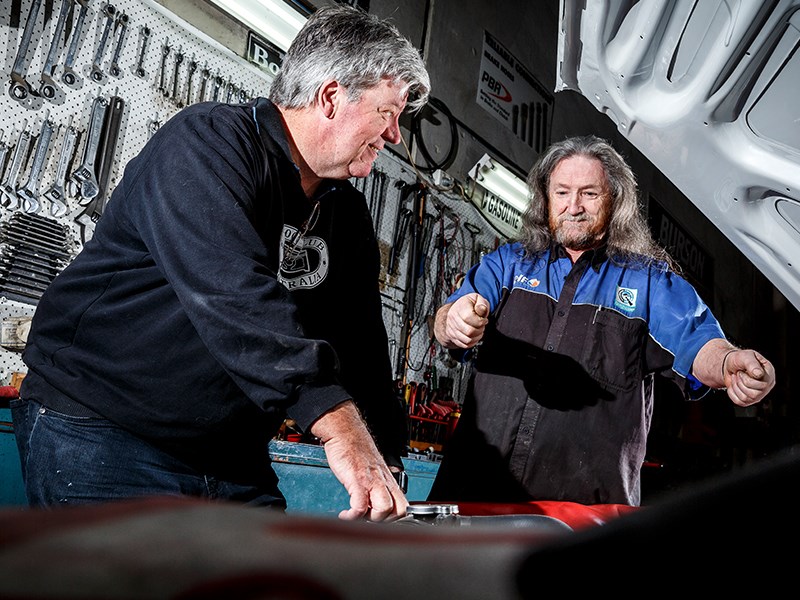 Some days you need to be realistic
Well that was entertaining. We've been spending the last few days going round the houses with workshop guru Mick (at right, above), Uncle Phil, Angelo, James, partner Ms M et al about what on earth we're going to do with the VK Commodore wagon we acquired a few years ago.
The story so far: We have a mid-eighties VK Holden wagon with no engine or transmission. It's okay but a little worn in the paint department, the interior is pretty good, while steering, suspension and brakes have already been done. So it's awaiting a power train. The first big piece was bought a little while ago. It is a 355 stroker from someone else's stalled project.
Now you'll see Mick has his own take on page 120 this issue, so I'll give you some broad brush strokes. Central to all this is we've been debating exactly which way we go with the build. That's a quandary faced by lots of people who've gone before us.
The central question is how far are we prepared to go with this? These days, paint and panel can set you back $30,000 without even trying and we've just been quoted $11k for a five-speed transmission set. Do we fuel-inject it? Should we try for a mink roof lining?
Here's the catch: I can plate it in gold and give it a 1000 horsepower (surprisingly feasible these days) but it's still going to be a VK Commodore wagon. So maybe throwing the proverbial million dollars at it would not be a smart move. If it were a gullwing 300SL Benz then, yes, you would go nuts. Give the restorer/workshop your wallet and ask them to return the tattered remains when it's finished.
However that's well above my pay grade. The truth is the car cost $6000 and the engine $5000. Oh, and I went nuts buying a bit of bling: Some HDT Aero wheels for $1200.
It will be used to tow motorcycles around, and maybe as an occasional tourer with built-in sleeping space on those rare trips when we're out of easy reach of a motel. That's it.
There are no ambitions to show it. In many respects I'd prefer it was left in a condition where if it cops the odd bump that's okay.
Exactly why it's taken around three years to reach that conclusion is a whole other story. We've all been busy. The aim at this stage is to have the thing completed by June – this year. Of course announcing this in advance may mean we've already sabotaged its chances. We'll see.
In the meantime wish us luck. I'll be the bloke on the phone searching for Holden parts that don't require the sale of an organ...
From Unique Cars #462, Feb 2022
Unique Cars magazine Value Guides
Sell your car for free right here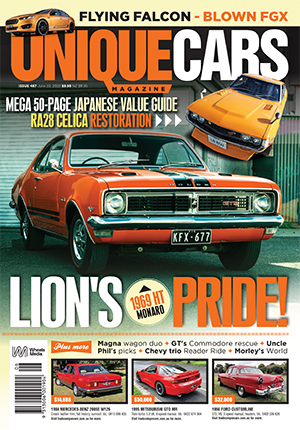 SUBSCRIBE TO UNIQUE CARS MAGAZINE
Get your monthly fix of news, reviews and stories on the greatest cars and minds in the automotive world.
Subscribe