GT and Club Plates Etiquette - What Do You Reckon? 460
---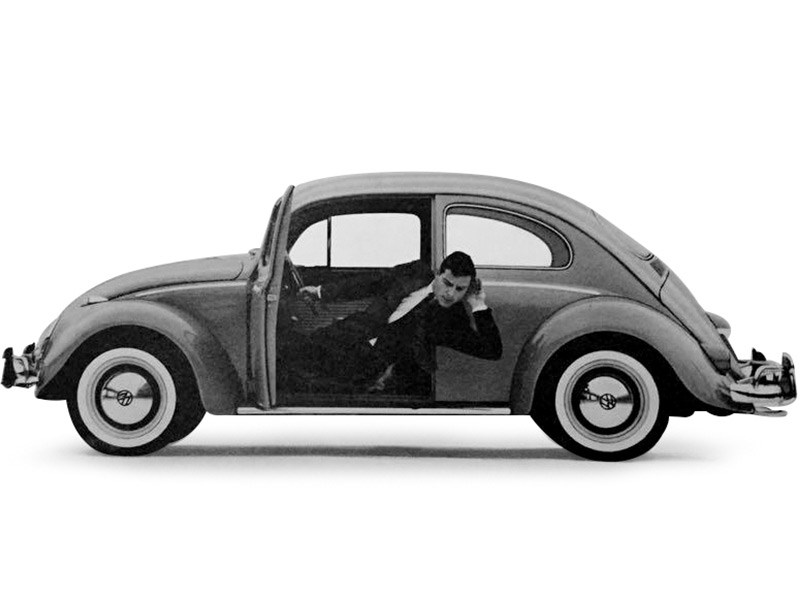 Glenn Torrens reckons the world is a better place now that we're all catching waves
It's something that old-school VW owners seem to always do: give a friendly wave when they see another Beetle or Kombi. To varying levels, I've been into VWs for most of my life so I have happily given-away plenty of waves in that time. Smiles for miles! And it seems that VW people all over the planet have been doing it since the middle of last century.
Apparently, it began in the USA, when 1950s God-Bless-America cars became progressively more over-wrought with chrome, two-and three-tone paint jobs, fins like plane wings, button-pleated upholstery and lights styled after rocket thrusters.
Into this silly society of chromed motoring monstrosity wandered the modest and simple little Bug, that for its decades on-sale in America (and here in Oz, too) looked pretty much the same year after year: Rounded panels, just a sprinkling of chrome and no rocket-man tail lights. The people that bought them shared a trait of common sense edged with a bit of quirk. The wave was their unifying gesture, their club, as they dak-dakked past the ever-more outrageous styling and increasing ridiculousness of 'full size' American cars. Those that gave The Wave and 'got it' in that nuanced way people in any secret little society always understand.
I'm lucky enough to have travelled a fair bit in outback Australia and a wave is something remote-area travellers almost universally do, too: Usually it's nothing more than a simple and subtle lift of the index finger from the steering wheel as you slow down a bit and widen your course on the dirt to minimise the kick-up of rocks and dust.
That finger-flick simply summarises: Howyagoinmate yeahgoodnoworries, yeah, well, happytravelstoya.
Out there, no wave tells us a lot too: It means you're probably about to be pelted with rocks and blinded by dust from a newbie outback touring hero who hasn't yet learned the dangers; learned to respect nor suffered the consequences of speed and inexperience.
Anyway. The specific rego plates our classic cars wear for club rego; those little H- or J-plates (I wish they weren't smaller than normal plates but that's how it is in NSW) have become a symbol of someone worth waving to. Recently, of course, with no organised events to cruise to – everything from cars-and-coffees to race meets to weekend camping treks to pub dinner nights have been cancelled – I've done my best to keep-up our classic car camaraderie even with the limited driving we've been allowed to do.
So, yeah, I give the big thumbs-up to anyone in a car with club plates. And I'm getting plenty back. Recently, as I cruised home from a Sunday morning brekky pie 'n' coffee in my yellow '89 Pajero, I received a huge happy lasso-like arm-out-the-window wave from a left-hook Ford Mustang driver in response to my thumbs-up to him through my windscreen. A low, loud, curvy 1960s American V8 muscle car and a 1980s box-on-wheels family four-cylinder 4WD are two vehicles that could hardly be more different but at that moment, us two blokes were doing exactly the same thing… enjoying our cars.
Those waves and thumbs-up are a symbol of a shared enthusiasm for cars – and for the car culture, camaraderie and lifestyle – no matter what the badge or model.
From Unique Cars #460, Dec 2021
Unique Cars magazine Value Guides
Sell your car for free right here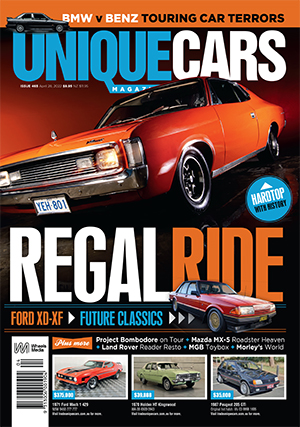 SUBSCRIBE TO UNIQUE CARS MAGAZINE
Get your monthly fix of news, reviews and stories on the greatest cars and minds in the automotive world.
Subscribe