Racing legend - John Mann
---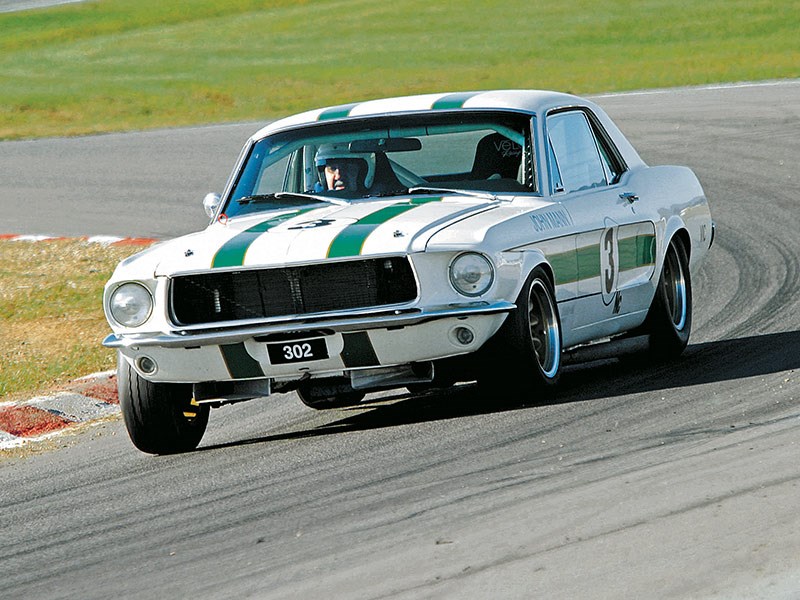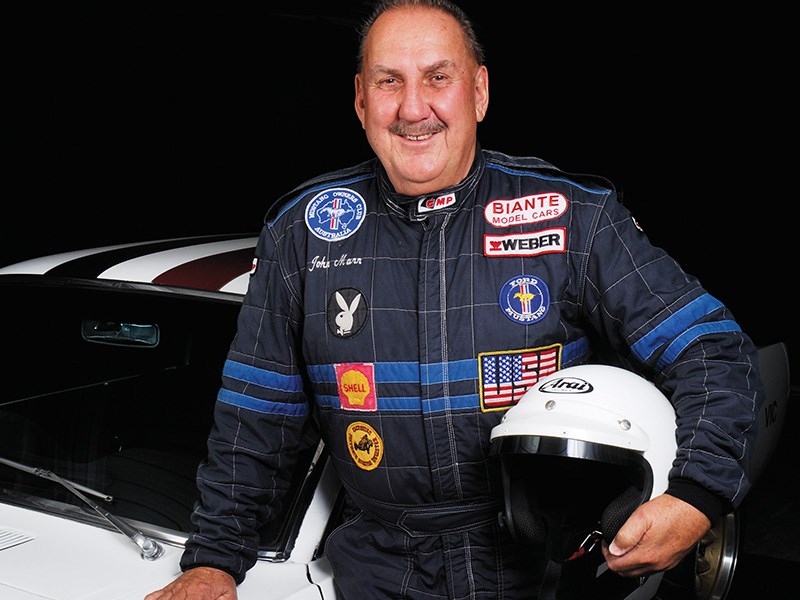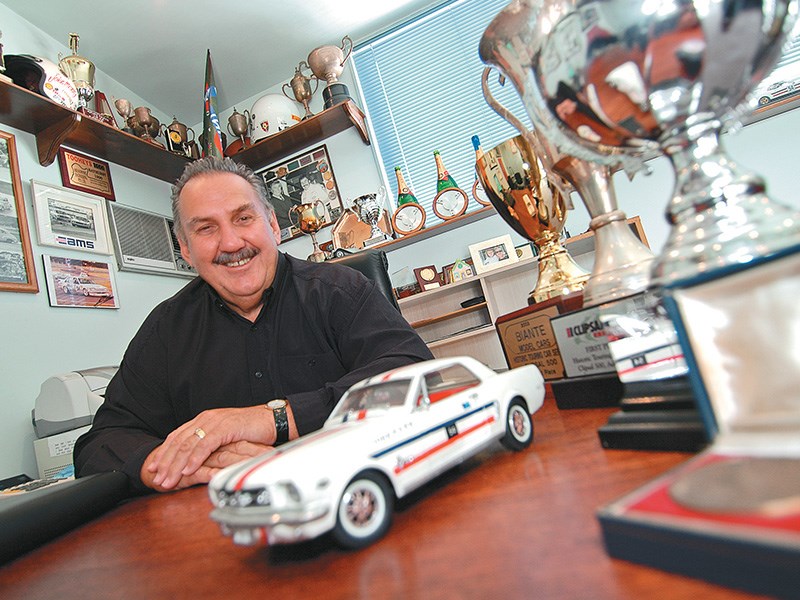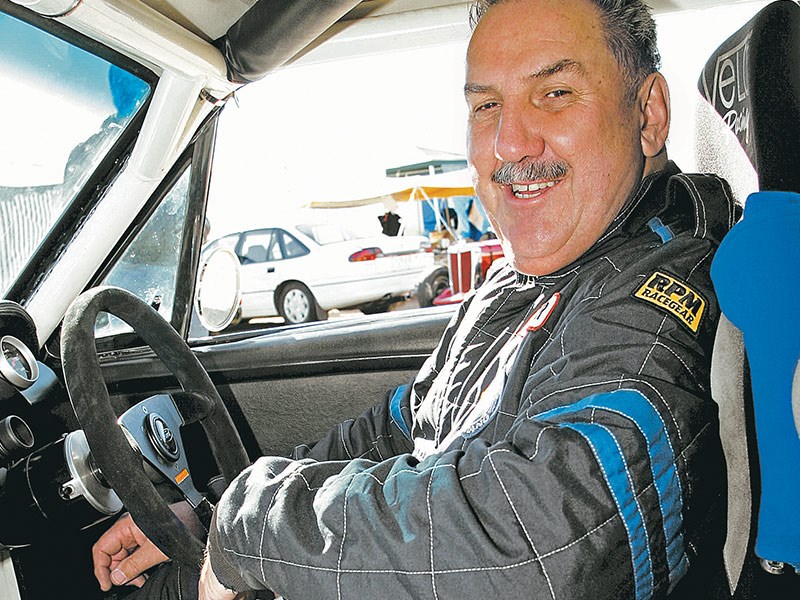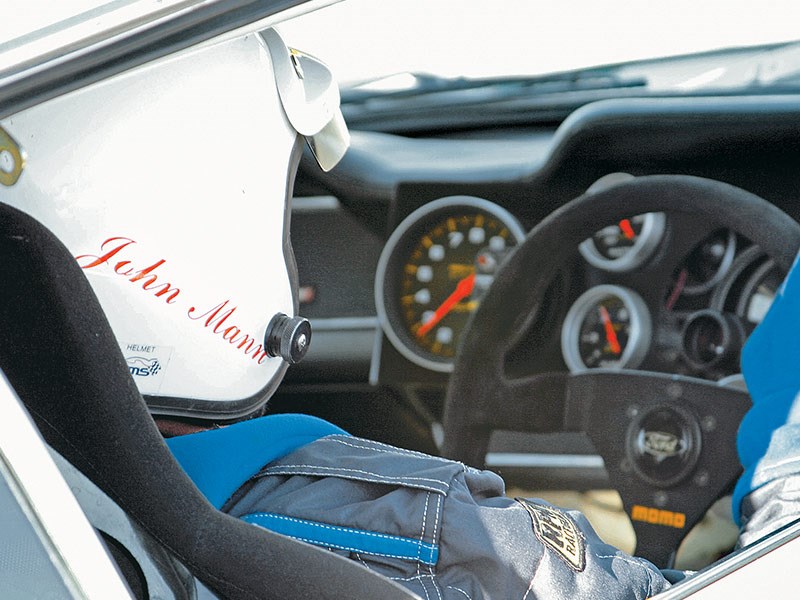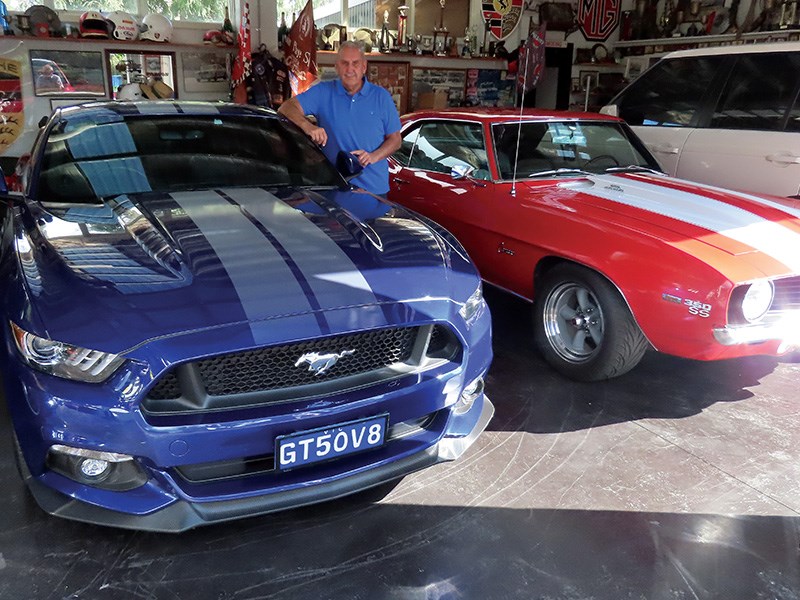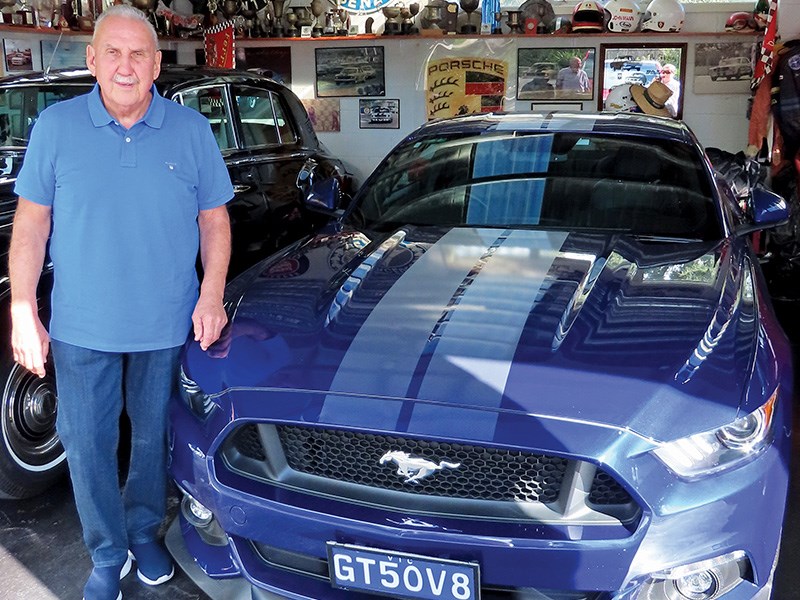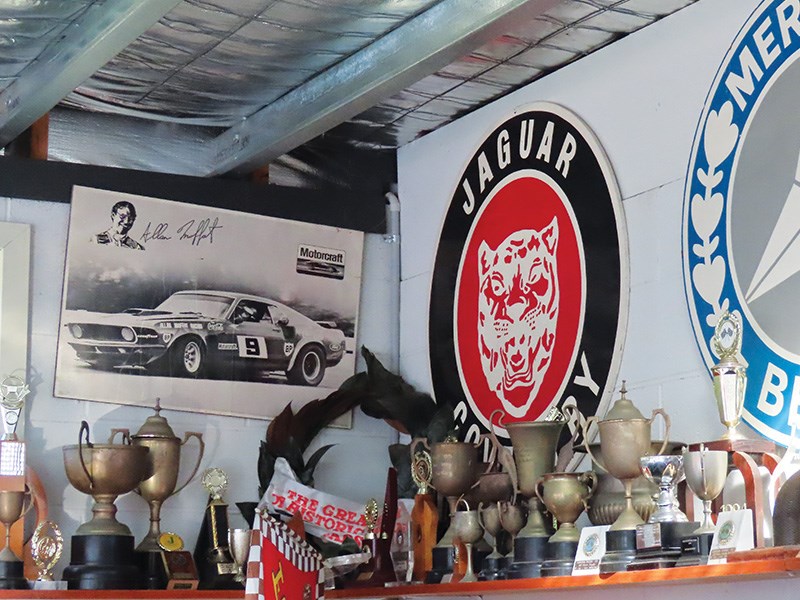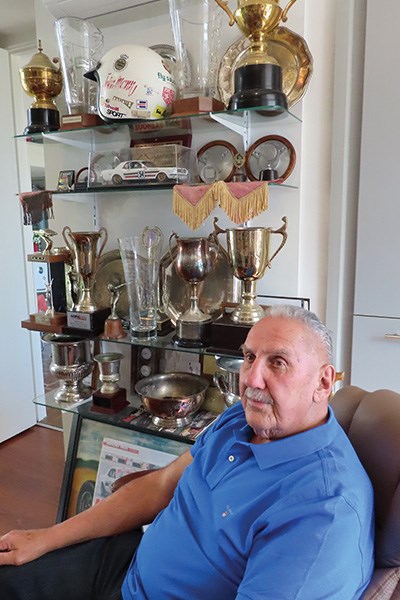 Big smile, big personality, 1970s tin top star John Mann has track a record unlikely to be beaten
Once a hallmark of motorsport, larger than life personalities are all but gone, so we turned the stopwatch back a few years and caught up with tin top star John Mann, who has just celebrated his 80th birthday and whose career spanned several decades with a record unlikely to be beaten. He is one of the true characters of the sport.
While Mann is best known for punting a wickedly fast Appendix J Ford Mustang from 1983 until recently, achieving what's believed a world record for a car and driver of over 440 wins, his last race was in March this year behind the wheel of his Chev Camaro, at the Phillip Island historic meeting.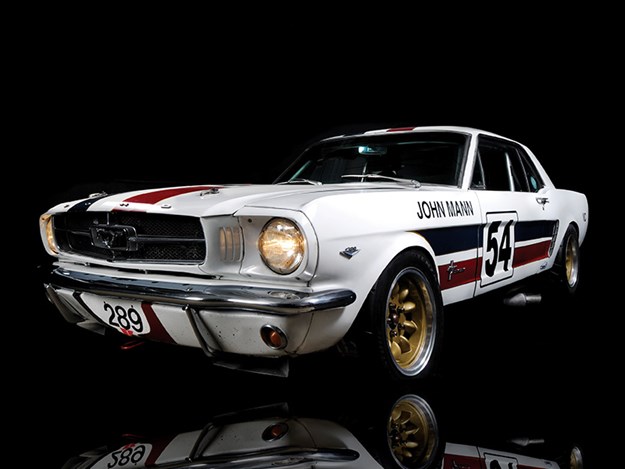 There's little doubt his enthusiasm for the sport still burns brightly, however he recently won a far bigger race after being diagnosed with a life-threatening illness that curtailed him adding more wins with the beloved Stang.
Nestled on the banks of the Murray river in south east New South Wales is the farming hamlet of Jingellic, where Mann was born and where he built a billycart to hurtle around the farm on, commandeering one of the goats to tow him around. Early in his teen years the family moved close to Shepparton, Victoria where he lived before moving to Melbourne and eventually retiring on the Mornington Peninsula where he now enjoys life with the love of his life, Suzie.
| Read more: John Mann's 1964 Mustang
From an early age racing was in Mann's blood and long before he caught the motorsport bug he was a gun cyclist. His biggest win was the 'A' grade scratch race at the Bendigo 100 where he presented his mother with the winner's flowers.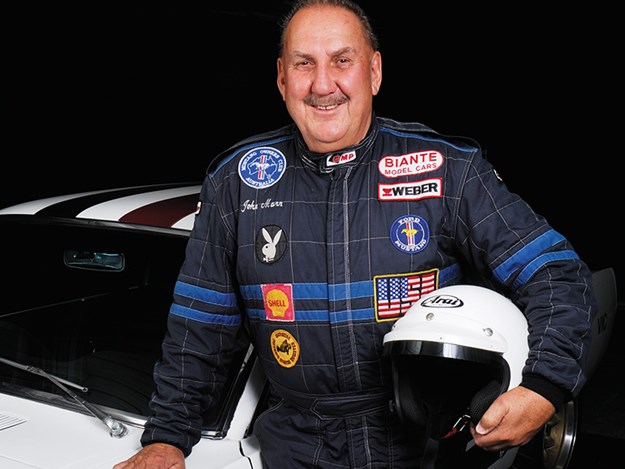 Mann's first job was in a plumbing shop making galvanised tanks and hot water services while attending night school to attain his welding certificate that included a six-month stint in an engineering shop. But cars were always on his radar and he took a job working in a garage as a "grease monkey".
On his 18th birthday, Mann bought an MG TC for £45 and spent Saturday nights honing his racing skills against his mates around the Boulevard in Shepparton. Man bought the MG without a roof so when it did precipitate he simply popped up an umbrella to stay dry and a duffle coat to stay warm.
Like his mates, Mann admits to getting into strife with the cops on more than a few occasions.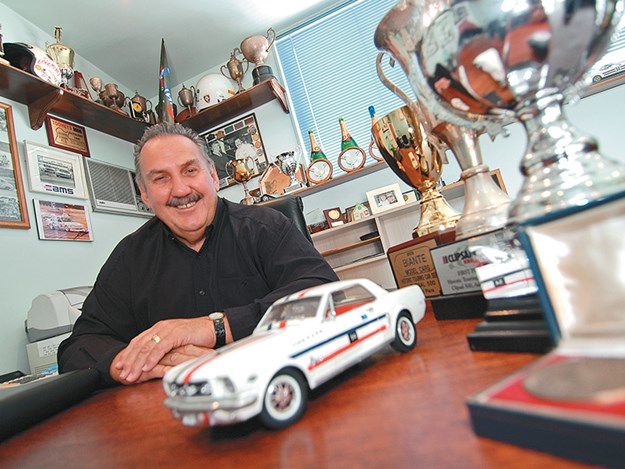 His passion for cars and taste for competition was inspired by fellow Shepparton resident and racing star Bryan Thomson, which led Mann to the racetracks of Australia.
After an inauspicious start to his racing career driving a Morris Major at the Templestowe Hillclimb, where he gently flopped the Morry onto its side, he went on to demonstrate his considerable talents behind the wheel.
He also decided to have a crack at building his own race car, the JM Special that he recently found in Albury.
"I'd go to races and measure cars and mark up the design with chalk on the floor of the garage," said Mann. "It had a 1500cc BMC engine with an upside-down Volkswagen gearbox, VW rear suspension and Triumph Herald front suspension."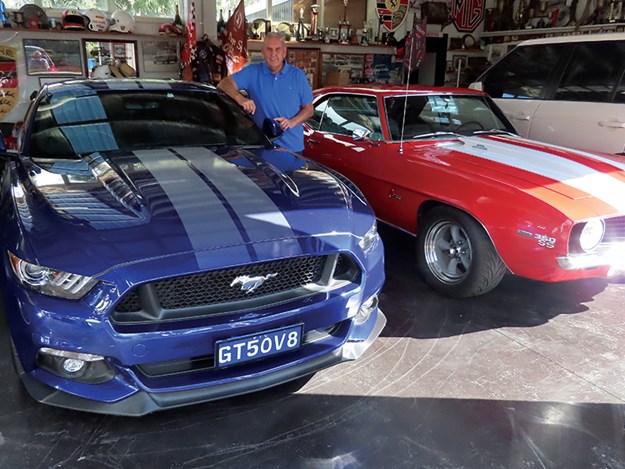 Mann raced it at Winton once but says he went "shithouse" because the front suspension geometry was wrong. "I drove it home to Shepparton, through the SPC cannery grounds and around the streets, but I lost it and put it backwards into the local copper's fence. He told me to get the fence fixed or he'd lock me up. In those days you could get away being a larrikin," Mann said.
After the JM special was sold Mann went back to tin tops racing against the likes of Norm Beechey, Pete Geoghegan, Bob Jane, Allan Moffat, Fred Gibson Peter Brock, Colin Bond, Alan Grice and many others.
While he was clearly talented enough for a factory steer he instead concentrated on his career in the retail car business and treated racing as a pastime.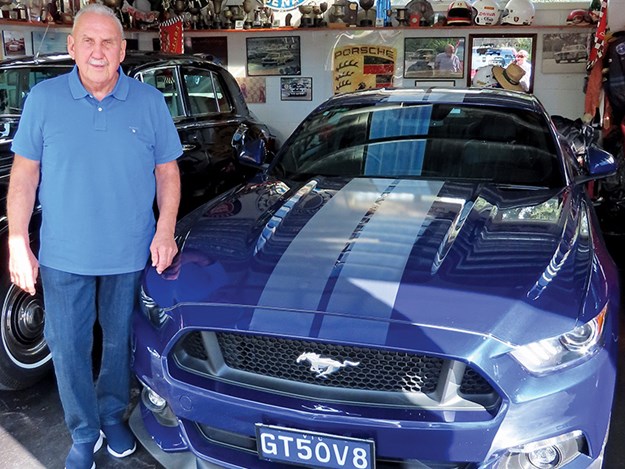 In 1964 Mann landed a job as a sales cadet with Shepparton Ford dealer Smith Motors. In no time he worked his way up to Sales Manager. According to Mann he had the time of his life buying and selling cars. "We had many great cars over the years including five new Mustangs in 1965, and over the years we bought and sold a couple of Lotus Escorts, GT 500 Cortinas, V6 Capris and even a few E-type Jags."
In another anecdote from his Hall of Fame induction Mann said "When Ford launched the XR Falcon GT, all the country dealers had to take a GT and sell it by a certain date so the car could be homologated for Bathurst.
"But most had no use for gold V8 Falcons with four on the floor, so I went around and swapped their GTs for utes and station wagons. When the GT was released to the public we had 10 in stock and I advertised them in The Age.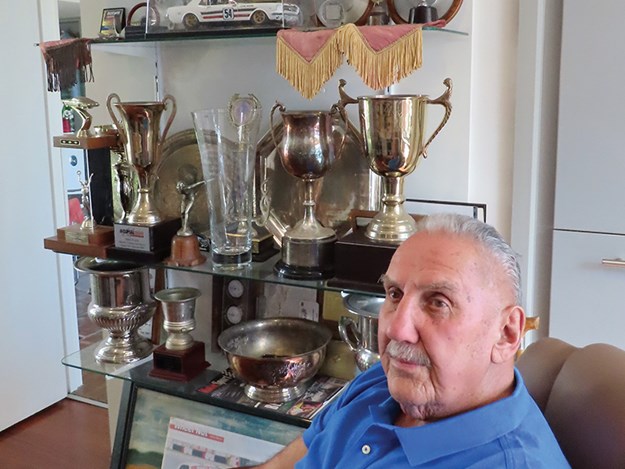 Mann said "This enraged Melbourne Ford dealer Bib Stillwell who got on the phone to Ford Australia President Bill Bourke demanding to know how a dealer in Shepparton could get 10 GTs when he only had four. Bourke's reply to Stillwell was he should employ that young bloke in Shepparton!"
Buoyed by success Mann established Stadium Car Sales with five used cars on the side of the road before moving to high St in Shepparton and creating John Mann's Country World of Cars. With loads of ambition Mann opened a Leyland Australia franchise selling Jaguars, Rovers, Land and Range Rovers along with Mini Mokes and Triumph TR7s. The dealership was opened in November by 1980 the current world F1 champion, Alan Jones.
Years later Mann relocated the business to Melbourne buying a property in South Yarra and operating from a yard around the corner. The business later moved to North Melbourne.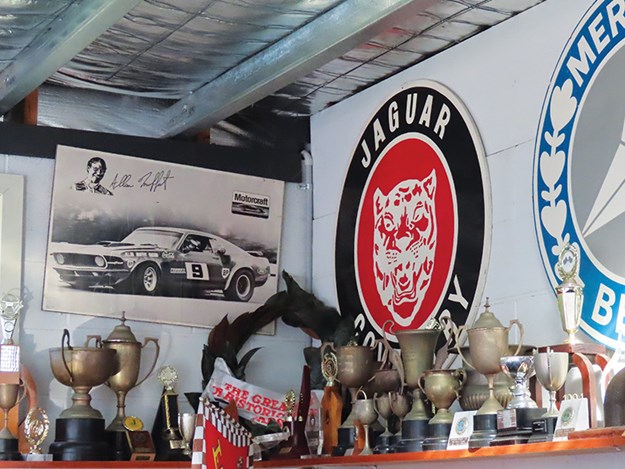 In 1972 Calder owner Bob Jane started the Super Six Sports Sedan series attracting the likes of Peter Brock and Dick Johnson in Torana XU-1s a gaggle of Chargers and Mann, piloting a fast but flabby XY Falcon. Mann was able to fend off the opposition for a handful of laps before the brakes turned to mush, so the following season he switched to the lighter and smaller TC Cortina, thanks to Howard Marsden, Ford Australia Competition boss. Marsden noticed how quick the XY was and suggested the running gear could be fitted to a Cortina, so he arranged for a bodyshell to be sent to Mann with the transformation from the Falcon to the Cortina completed at Headmod Engineering.
Then Jane, with Phillip Morris backing created the Marlboro Cup for V8 Sports Sedans. Like Ron Harrop (EH Holden) and John McCormack (Charger), Mann shoehorned a Repco Formula 5000 engine into the engine bay.
Mann recalls "Bob (Jane) said to me the six cylinder series was over and it was to be for V8s for the following year. I told Bob I was out of money, but a few days later a V8 engine arrived at Mann's workshop, courtesy of Bob Jane. And a few days after that a hire-purchase agreement for the engine arrived, courtesy of Bob Jane," laughs Mann. "I was madly working the calculator trying to figure out how I was going to pay for it," he said laughing again.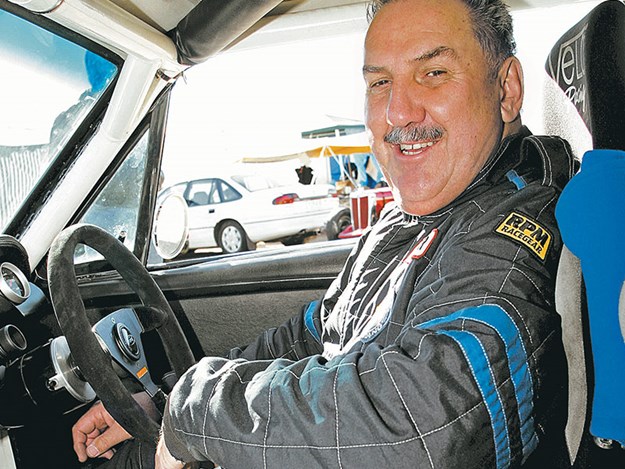 "The F5000 Cortina was a hairy car to drive. I was up against Bryan Thomson's Volkswagen fastback, Allan Grice in Frank Gardner's Corvair, Jim Richards' Mustang and John McCormack's Charger," said Mann, "And I couldn't afford new tyres so I'd buy second-hand rubber, from Bob Jane.
"The big names had the money," he shrugs. "They'd have new tyres and brake pads and we couldn't afford them every meeting so we were always off their pace because a lack of funds. If I had left Shepparton and moved to Melbourne, Brocky (Peter Brock) suggested I'd probably get a [factory] drive' but I had my business and it came first."
Surprisingly Mann has only started the great race at Bathurst on four occasions, his first tilt behind the wheel of an Alfa Romeo Giula Super was with mentor Bryan Thomson, himself a household name in Improved Production Touring Cars and Sports Sedans over many decades. Mann and Thomson teamed up again in 1984 at the wheel of a Z28 Chev Camaro.
In between was Mann's most successful Bathurst enduro race in 1979 driving with genial legal-eagle Jim Keogh in a Falcon XC Coupe finishing 14th outright and the first Falcon to greet the chequered flag that year. He received a watch from Ford and five grand prize money.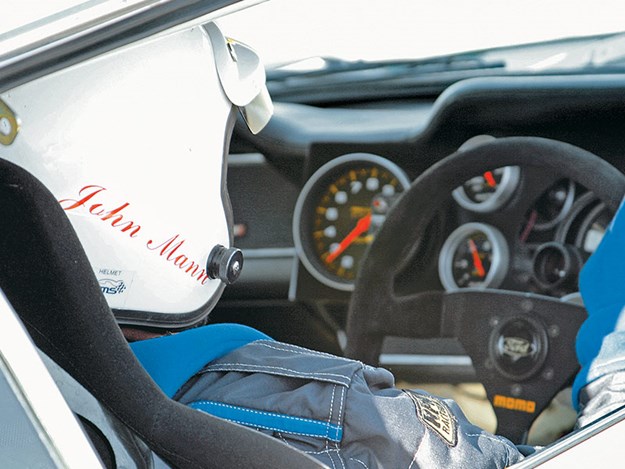 His last enduro appearance at Bathurst was sharing a Ford Sierra Cosworth with veteran Murray Carter. "It was like a bucking bronco" said Mann, "No horsepower one second and 500 a second later."
Mann counts Bathurst as his favourite Australian track and jokingly Phillip Island as his best overseas track. Having raced at just about every track in the country Mann also rates Hume Weir and Winton highly and has a soft spot for the GP tracks in Melbourne and Adelaide.
Racing the Appendix J Mustang was a real family affair with his son Anthony building the engines that took it to so many victories.
When asked about his favourite Mustang moment, Mann mentioned one particular race at Appendix J race at Sandown. "I was racing against my son Anthony, who was driving my Mustang and I was in Barry Jupp's Chevy Nova. We fought tooth and nail for lap after lap and he narrowly won. We got out of the cars, looked at each other with huge grins and hugged each other. It was absolutely wonderful and I have never been so happy to finish second in my life."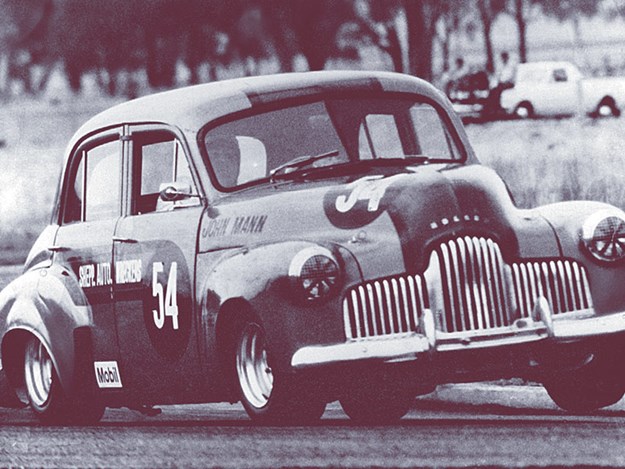 As for race cars some of Mann's favourites, aside from the 1964 Appendix J Mustang are his FJ and FX Holdens, the XY Falcon and Cortina and his last race car, a 1969 Camaro.
Over the years, Mann has had his name on the rego papers of some impressive cars like the 1927 Rolls Royce Phantom 1 (now in Prince Ranier's Monaco museum), a 1963 S2 Bentley he still owns, a 1969 Camaro, a pair of current Mustangs, a couple of Range Rovers and his latest acquisition, a 2022 Chev Corvette. It sounds like John Mann's Peninsula World of Cars! While his on-track exploits have entertained so many over several decades may have ended, his past shenanigans, tales and the friendships he has made around the world are a testament to a very special bloke with a racing record that is unlikely ever to be beaten.
From Unique Cars #457, Sep 2021
Unique Cars magazine Value Guides
Sell your car for free right here
Unique Cars magazine Value Guides
Sell your car for free right here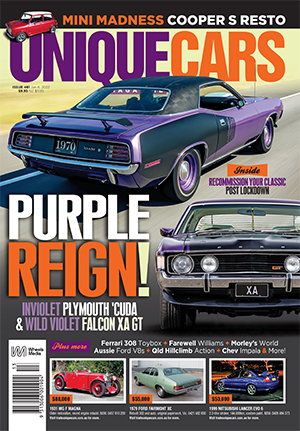 SUBSCRIBE TO UNIQUE CARS MAGAZINE
Get your monthly fix of news, reviews and stories on the greatest cars and minds in the automotive world.
Subscribe