Sandman HJ ute + Valiant VG Regal + Mini Moke - Ones That Got Away 460 2
---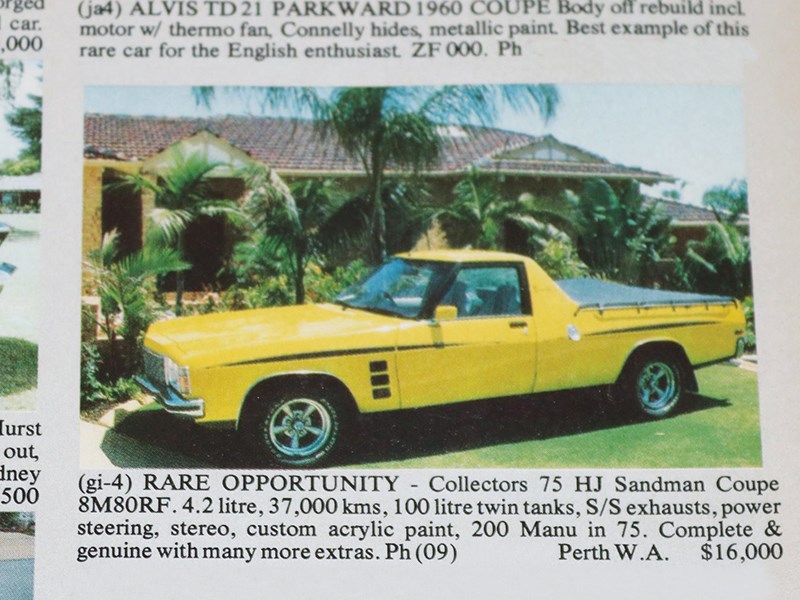 Looking back through the Unique Cars classifieds
Holden HJ Sandman Utility - Advertised June 1992
Press an ear to the window and you may hear one question echoing across the nation: "Is it a real one?" From the detail supplied it isn't possible to tell, and anyone in today's Sandman market needs to be very diligent in their verification. If this is the real Sandman deal, then it was already rare in 1992 and even harder to find now. This one has a few extras which were probably attractive back then but detract from authenticity now and affect value. Is it worth over $100k, as some ambitious vendors might suggest? Depends entirely on how many genuine utes survive and who is still buying.
Then: $16,000. Now: $70,000-80,000
Leyland Mini Moke - Advertised June 1990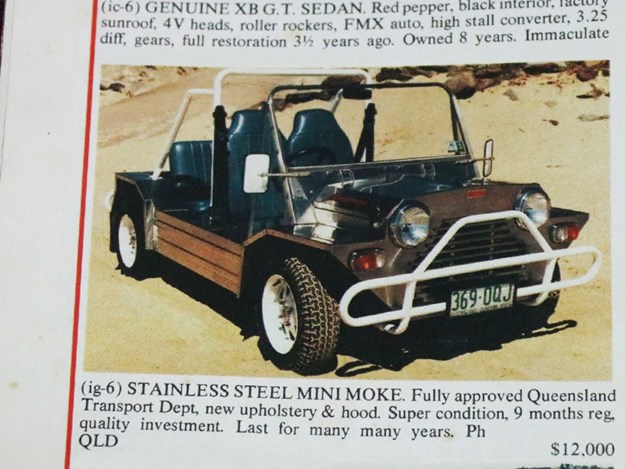 Now being remade with electric motors, the Moke is destined to outlast the cockroach, especially if it has a galvanised body. Mokes put together using zinc-dipped steel entered local production in late 1979 and were still being made in 1982 when Leyland shifted Moke production to Portugal. Complete bodies sold off when the local factory closed, remained available for years and this car could well be an earlier version rebodied. Well-kept Mokes attract exceptional money, more than some conventional sports cars, and most will still be around 30 years from now.
Then: $12,000. Now: $35,000-40,000

Valiant VG Regal - Advertised November 2003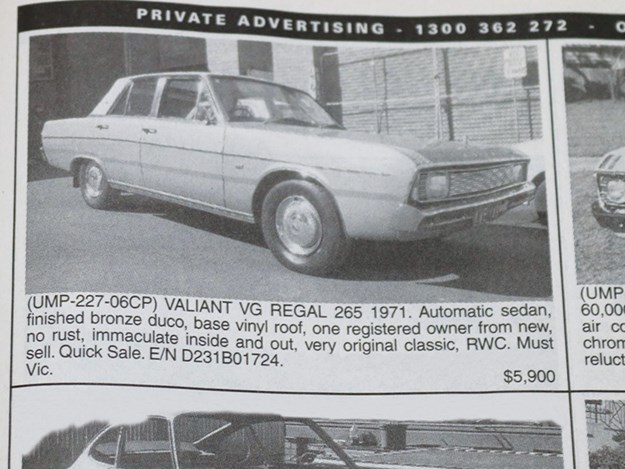 If this 265-engined Regal came that way from the factory it is a very rare car indeed. The biggest 'Hemi' listed for VG models was the 245 cubic inch (4.0-litre), but being a late build it might have acquired a motor earmarked for the upcoming VH model. Either way it looks nicely preserved and a model that didn't sell in big quantities when new. In fact, you are more likely to find one of the high-performance Pacer sedans than a VG Regal, yet the latter is better equipped, performs almost as well and even today will cost half the price of a Pacer.
Then: $5900. Now: $20,000-24,000
Reader's One That Got Away
1957 chevrolet 150
Jonathan Stone

My elderly neighbour owned a base model '57 Chev 150 for decades. He loved Americana and purchased it after he retired from a local embassy role. It was a factory black car and it sat in his garage covered in blankets for years. He sold it in the late 1980s to his nephew who modified it and dressed it up as another Bel Air. Gee I wish I had that car!
From Unique Cars 460, Dec 2021
Unique Cars magazine Value Guides
Sell your car for free right here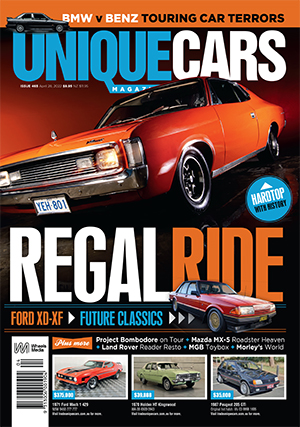 SUBSCRIBE TO UNIQUE CARS MAGAZINE
Get your monthly fix of news, reviews and stories on the greatest cars and minds in the automotive world.
Subscribe