Mazda 808 + Fairmont XF Ghia + VW Karmann-Ghia - Ones That Got Away 460
---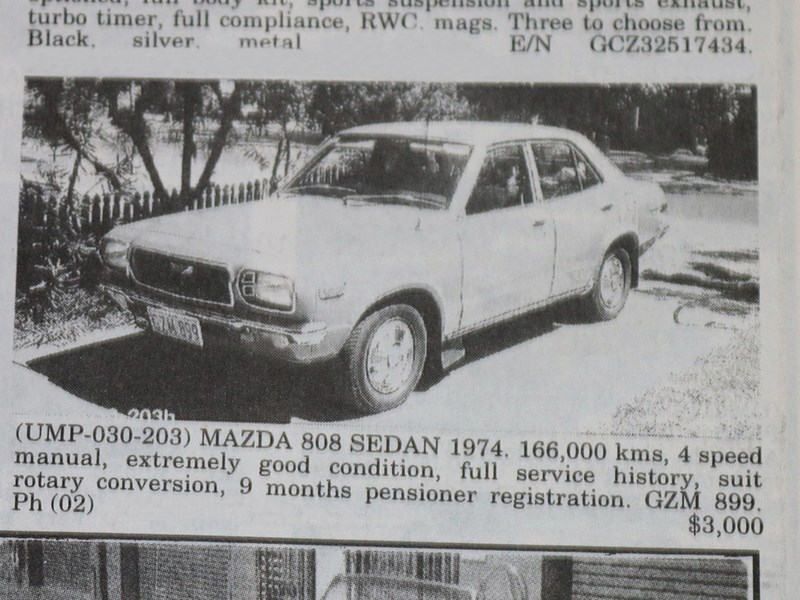 Looking back through the Unique Cars classifieds
Mazda 808 sedan - Advertised March 2000
The Millennium had just turned and nobody back in 2000 had any idea that drab little Mazda sedans would ever become desirable or costly collectibles. However, because the 808 shares its shape with the rotary-engined RX3 and so many people want them as 'donor' cars for RX3 clones, anyone who bought a piston-engined version for minimal money will now be swimming in a torrent of gold. Sedans in okay condition have topped $30,000 and excellent coupes are bumping the $50,000 barrier. Will be a shame though if all the untouched 808s disappear; in their own right they were a decent car.
Then: $3000. Now: $32,000-37,000
Ford XF Fairmont Ghia - Advertised December 1996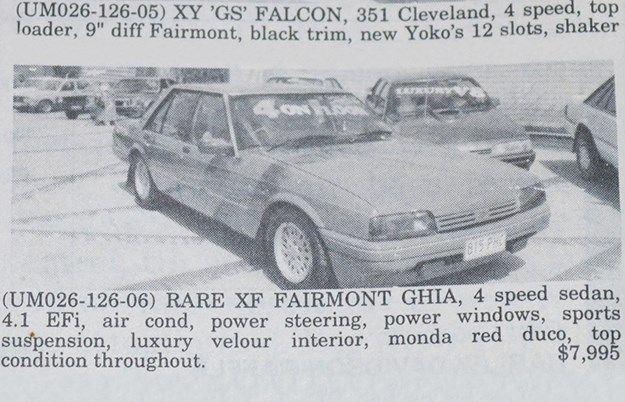 Back in the 1990s it was entirely possible to spend $8k on a bare-bones XW-XY Falcon while dismissing XF Fairmonts like this one as 'plastic crap'. Anyone smart enough, however, to look twice at this car would have discovered an incredibly scarce four-speed manual version with all the luxury fittings absent from the XY. It's also Monza Red and sitting on the same style of 'snowflake' alloy wheel as the XE ESP, one of which sold recently for over $350k. And while we doubt an XF Ghia will ever make that money, a perceptive 1996 buyer will likely have trebled their original spend.
Then: $7995. Now: $24,000-30,000
Chrysler 70 Roadster - Advertised May 1994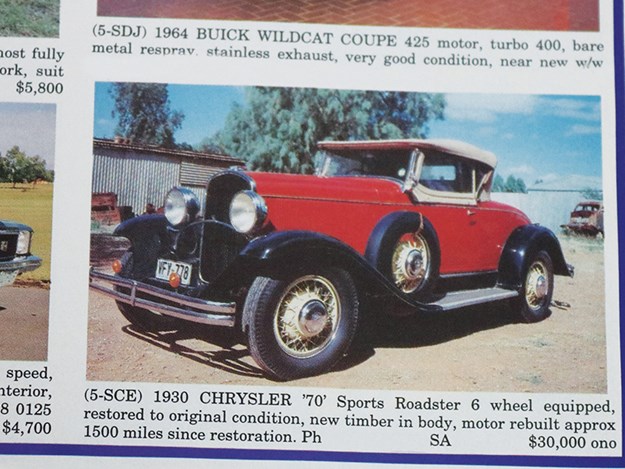 Recent news that RHD Chryslers were being built no more meant that the last direct link to this remarkable Roadster has vanished. Look back almost 100 years, and the 70 was fearsome enough to be an SRT equivalent, easily capable of 70mph (112km/h) at a time when most cars struggled to make 40mph. During the 1920s, the 70 was a handy competition car and the first US-made model to run in the Le Mans 24 Hour race. 70s aren't common in Australia but offer value. Even overseas prices have barely kept pace with inflation, and you could well own one like this for under $45,000.
Then: $30,000. Now: $40,000-45,000

Volkswagen Karmann-Ghia Type 3 - August 1996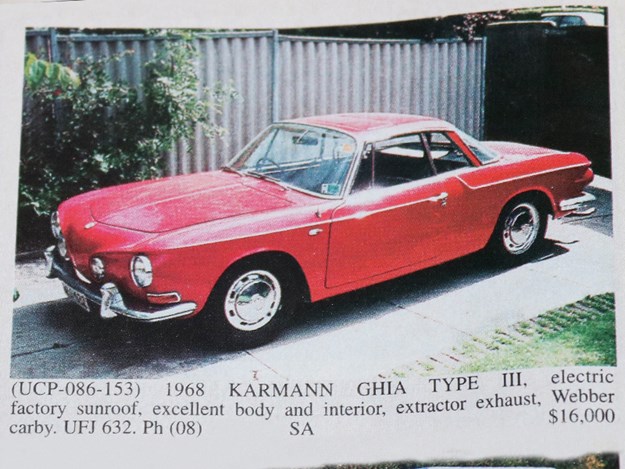 The Type 3 Karmann-Ghia was a sales disaster; so bad in fact that the Type 1 model it was intended to replace survived five years longer than it should and outsold the T3 by ten to one. Even with a bigger 1.5-litre engine, the Type 3 was overwhelmed by increased weight, so there wasn't any performance to match the sophisticated new style. Plus, the T3 coupe was expensive to buy. In 1968, one like this would have cost $3990, or a $200 more than a GTS327 Monaro. Surviving T3s aren't common in Australia, but overseas sales suggest a good car may since 1996 have doubled in price.
Then: $16,000. Now: $30,000-35,000
From Unique Cars 460, Dec 2021
Unique Cars magazine Value Guides
Sell your car for free right here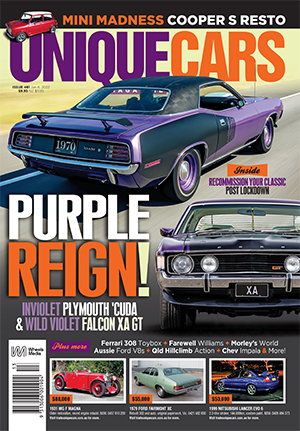 SUBSCRIBE TO UNIQUE CARS MAGAZINE
Get your monthly fix of news, reviews and stories on the greatest cars and minds in the automotive world.
Subscribe