Shannons Auctions turns 40
---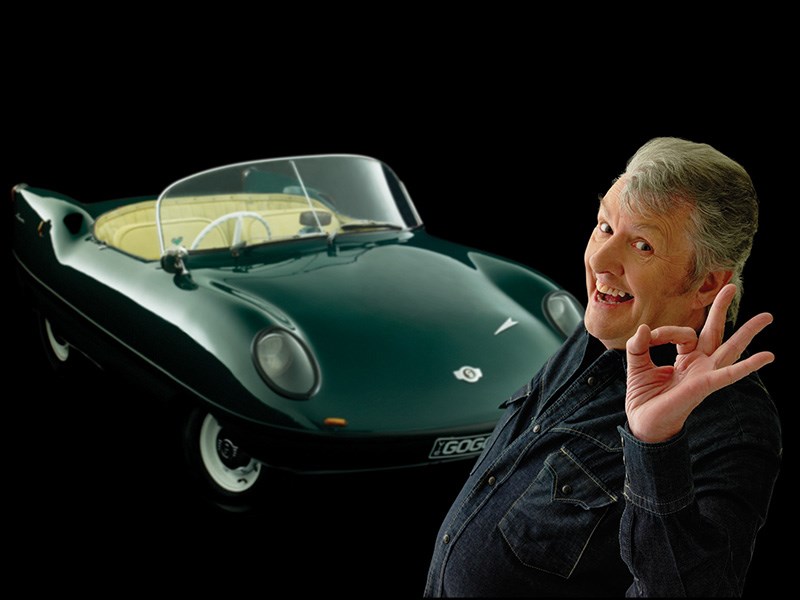 Happy 40th anniversary Shannons Auctions
Back in 1972, the late Robert Shannon identified the owners of notable older cars as enthusiasts. He reasoned that the cars they loved, which he labelled as classics, were exposed to lower risk than most modern cars and were thus better insurance risks.
Nine years later, he concluded that these older vehicles were valuable currency amongst these enthusiasts and the concept of Shannons Classic Vehicle Auctions was born.
Shannons, now owned by insurance giant Suncorp, is marking the 40th birthday of this milestone with a huge Shannons 40th Anniversary timed online auction, with a record 222 lots, including 168 vehicles on offer.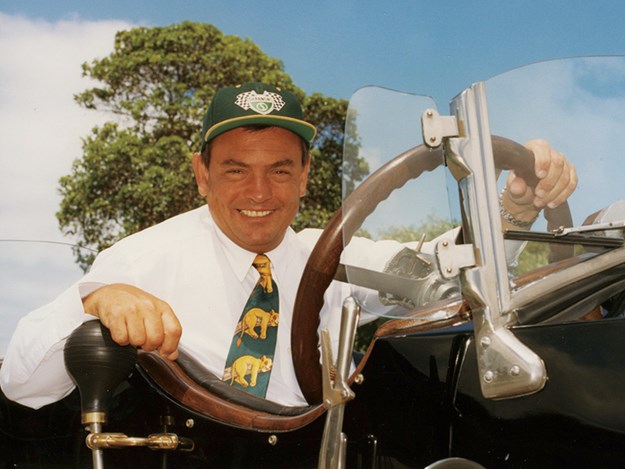 Founder Robert Shannon
It's a proud event for Shannons, after its first classic auction in December 1981 featured the famous Brock Bathurst-winning Holden A9X Race Car, an uber rare Lamborghini Miura P400 and a couple of classic Aston Martins as the highlights of the sale.
Today's Shannons auctions regularly generate $7-$10 million in total sales per event, with classic cars and motorcycles now combining with heritage number plates, automobilia and garagenalia to swell the bottom line, with a regular sale percentage of 90 per cent or more.
While Shannons auctions until the advent of COVID-19 were live events with showroom, on-site and telephone bidding, today's events are entirely online, attracting a much larger national and global audience to week-long events at a time when classic vehicles have become international currency.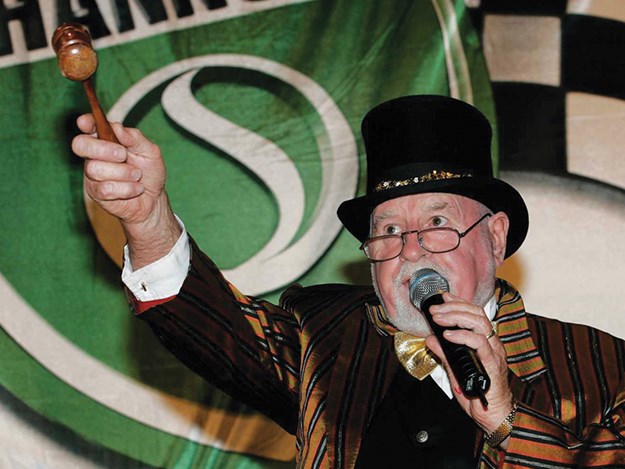 Bill Wellwood in auction action
Shannons 40th Anniversary Auction showcases a treasure-trove of Classics, headlined by a 1987 Ferrari Testarossa coupe formerly owned by pop-music legend Elton John, a stunning 1971 Ford Falcon GT-HO Phase III with great history, two sought-after Holden Torana A9X models; two delivery km Holden Monaro CV8 coupes, numerous Japanese sporting classics, 36 classic motorcycles, plus 13 eritage black and white numerical number plates.
Shannons growth to becoming Australia's largest auction house for classic and special interest vehicles hasn't happened overnight and has been the result of progressive building of its relationship with enthusiasts over the past four decades.
Through the entrepreneurial drive of Robert Shannon, this included Shannons branching out from its own showroom events to stage auctions supporting the Melbourne International Motor Show from 1996 until 2011 and in support of the Sydney Motor Show from 1999 until 2005.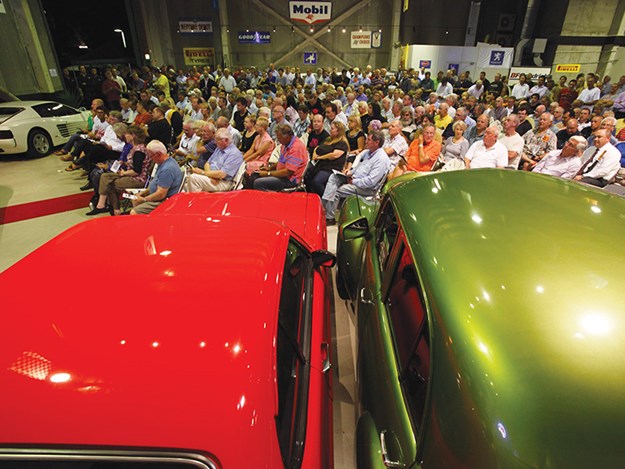 Wallets at the ready
Motor show auctions were also staged by Shannons in Perth, Adelaide and Brisbane, while other private collection auctions were staged at Billy's Service Station in Brisbane and at Duttons in Melbourne.
The success of those events also led to Melbourne's VicRoads and Sydney's Maritime Services Board to entrust Shannons with specific auctions marketing its range of heritage black and white numerical number plates, a relationship that exists in conjunction with scheduled Shannons auctions to this day.
The 'glue' that held all this together and provided the platform for it to grow was the entrepreneurial energy of Robert Shannon, who was fearless in exploring new territory, combined with the vaudeville-like showmanship of the late Bill Wellwood as the front man for the Shannons on-stage auction team.
Wellwood, who was the public face Shannons Auctions and for more than 25 years, brought down the gavel on some of Australia's most desirable and most sought-after classic vehicles and motoring memorabilia.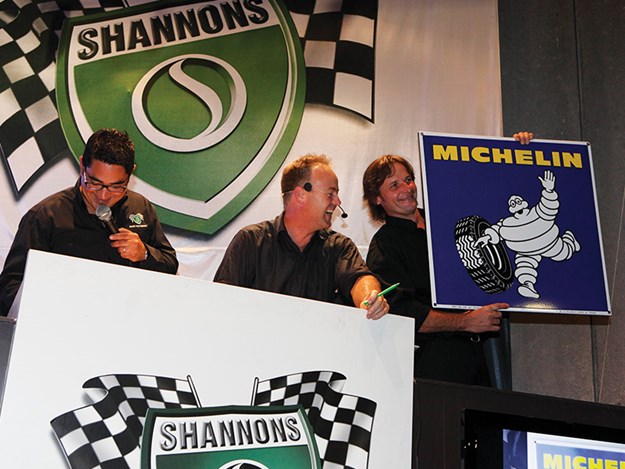 He was a larger than life character who touched many lives with the fun, banter and excitement he brought to every auction. During his time at Shannons it is estimated he knocked down more than 6000 vehicles at around 3700 vehicle and charity auctions.
"Bill could sell rafters to pigeons, but his real passions were his family, the classic car movement and his beloved Geelong Cats," recalled Shannons National Auction Manager, Christophe Boribon.
"Like everyone at Shannons, he was an enthusiast. At one stage he was a member of no fewer than seven different car clubs, was the Patron of the Vintage Drivers' Club and, like most enthusiasts, had some special vehicles in his garage."
There were many fascinating moments during Bill Wellwood's career, during which he sold everything from horse-drawn carts and ultra-light aircraft to famous racing cars raced by Sir Jack Brabham.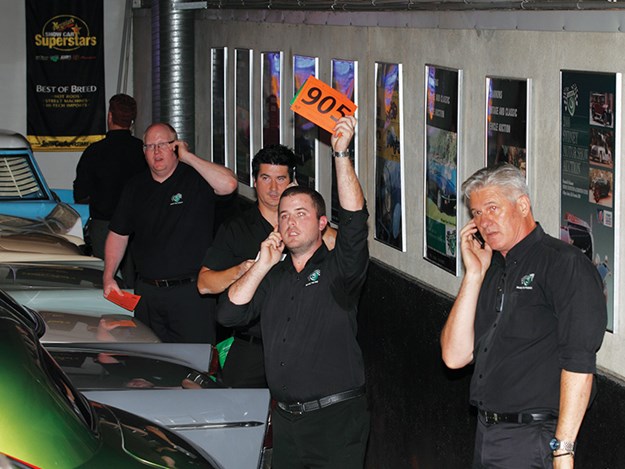 Sold
However the figure he was most proud of was the millions of dollars that his energetic auctioneering helped raise for charities over the years.
The transition of Shannons auctions from live, showroom events to larger on-line auctions under the guidance of National Auction and Events Manger, Christophe Boribon, was driven by the social restrictions imposed by the COVID-19 pandemic, but the unqualified success of the seven-day timed, online format. These online events have made this format a permanent feature of the company's program, which the company believes highlights its position as an innovator and leader in classic car insurance.
Building on this success, Shannons has relocated into new and larger purpose-built premises in Melbourne, Sydney and Brisbane over the past four years, housing its auctions and insurance teams at the same sites.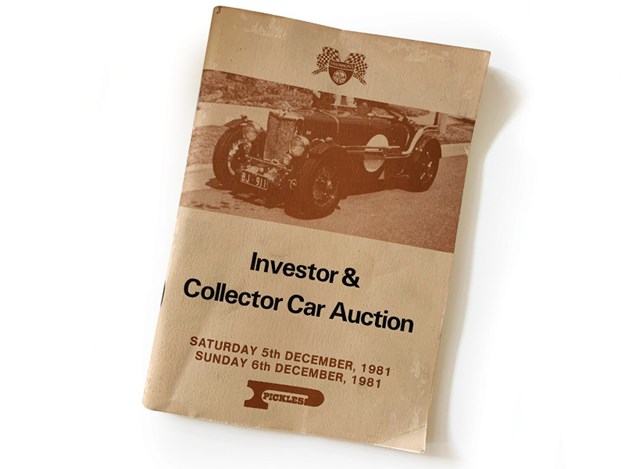 Expansive club rooms and provision for other car club gatherings, such as Cars and Coffee events, have been incorporated in the new format.
Despite its position as Australia's major classic vehicle insurer and auction house, Shannons has predominantly concentrated on the Australian market, although the many auction lots with international appeal and provenance often attract bidding from a global audience.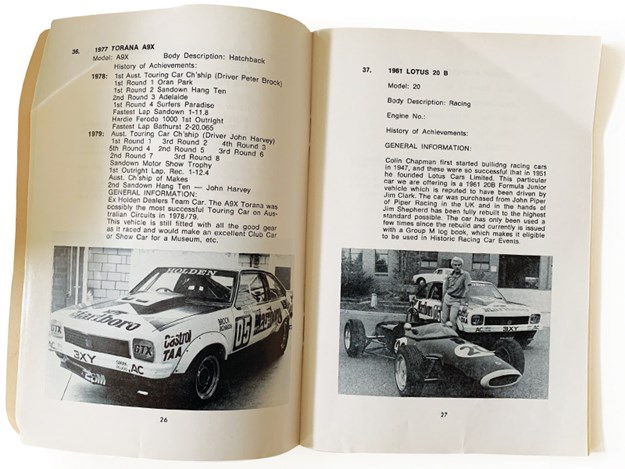 First auction featured these icons
SHANNONS & ME 
National Auctions and External Relations Manager Christophe Boribon is one of Shannons longest serving employees and last month notched up 24 years of service.
We sat down to talk about his time with the company.
UC: What have been the biggest changes you've seen in your 24 years with the company?
CB: "When I came into the business it was family owned by Robert Shannon and after his passing it was purchased by a series of large corporates including Royal Sun Alliance and now Suncorp. We've seen a lot of changes and gone from 50 staff when I started to now over 200 staff Australia wide. It has gone from being a small niche business to a very large niche business."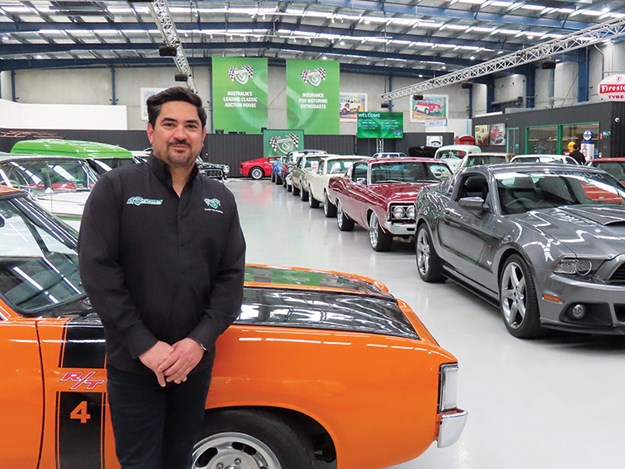 UC: What are your fondest memories of Robert?
CB: "Like many I learnt a lot from Robert. He was a very hard task master but also very rewarding when you did things well. At times you didn't know what you were going to get from one minute to the other and there was always an element of surprise with Robert. He certainly kept us on our toes and that resulted in us all growing as individuals.
"One of the attractions of Shannons to me was Robert's vision. He was always working on the business whether it was 7.00am or midnight.
"He sat on many committees and boards and was a part of organisations that we took part in many events outside the motoring sphere. It was things like parade laps for AFL legends in classic cars at the MCG and many other examples.
"Through his networks Robert was able to bring new customers and create opportunities for new events like Albert Park Classic in the 90s, and standout auctions like Grand Prix auctions that started in 1996 at the MCEC and ran for the next 15 years in conjunction with the Motor Show."
UC: How did Robert help shape and grow the classic car scene?
CB: "That was another of Robert's legacies and he achieved that through events, big and small. From grassroots to major national events.
"In non-Covid times there would be between 1200 and 1400 events per year Australia wide where you would see the black Shannons shirts. There wouldn't be too many companies anywhere in the world that will get near that figure and even in these Covid times we are still able to support around 500 to 600 events per year around the country."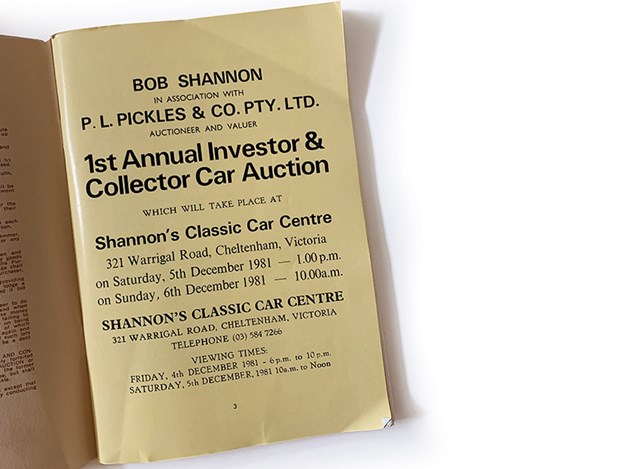 UC: But it all started with auctions that is about to light the candles on its 40th birthday. There must have been many changes in that time?
CB: "In the auction space, where I spend most of my time, the business has gone from strength to strength. Vintage and veteran cars were our bread and butter for auctions but fast forward 24 years and the changes include everything from then right up to the modern classics from the late nineties and early two thousands."
Boribon presided over the auctions rapidly switching to online in the wake of the Covid pandemic.
"We went from live to online auctions quickly but it was a seamless transition, as our system was set up for online bidding to support our live auctions.
"Since the pandemic hit the supply has been phenomenal and we have been offered double what we are taking in for every auction. Demand has been excellent with clearance rates between 92 to 95 per cent and the dollar figure has been surpassing our live auctions."
Boribon sees a combination of live and online auctions with online here to stay in the short term.
"Our showrooms are open, so interested parties can inspect vehicles before bidding online from the comfort of their home."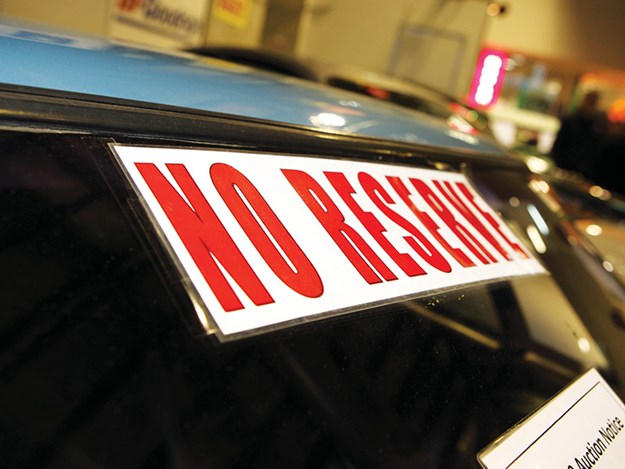 On the weekend of December 5 and 6, 1981, Shannons hosted its first auction event. A Yamaha TDCI racing motorcycle will go down in history as the first vehicle auctioned. Second cab off the rank was a 1961 EK Holden Special sedan.
A noteworthy car went under the hammer a few lots later; the 1978 Bathurst winning HDT Torana A9X.

What has been the most expensive car auctioned? Turns out it wasn't a car but a number plate. New South Wales number four - which sold for $2.45 million. And the weirdest?
"A funeral cart from the turn of the century that looked like something the Royals would use. Oh, and a birdcage. And we are not talking Maserati", said Boribon with a laugh.
From Unique Cars #459, Nov 2021
Unique Cars magazine Value Guides
Sell your car for free right here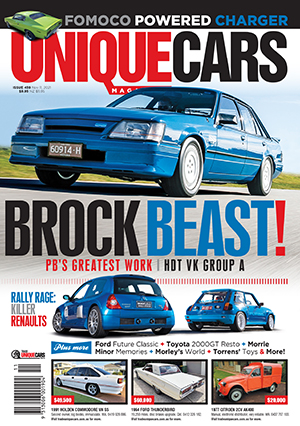 Subscribe to Unique Cars magazine for 12 months and save!
Australia's classic and muscle car bible. With stunning features, advice, market intelligence and hundreds of cars for sale.
Subscribe