XB Falcon V8 van + Jaguar Mark 2 + Pontiac wagon - Ones That Got Away 459
---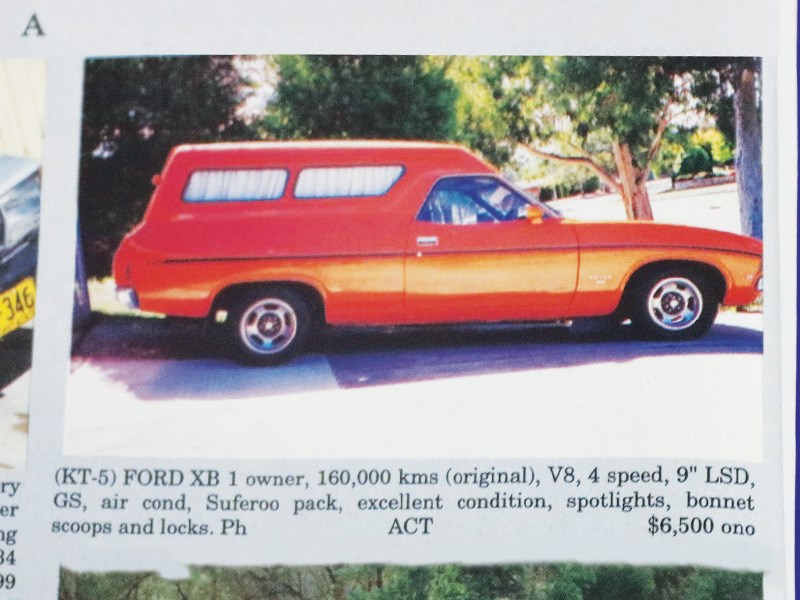 Looking back through the Unique Cars classifieds
Ford XB Falcon V8 van - Advertised May 1994
Sadly for those who covet 1970s Falcon vans, these versatile vehicles have suffered serious and often terminal issues with rust and the vast majority have disappeared. A V8 with stripes (but we suspect not a genuine GS) and shabby interior was auctioned last year for $26,000 and more recently came another one; a tad dodgy in the resto department but still making $50,000. Should our 1994 ad van with its four-speed and age-correct alloys have survived from then until now and remained in excellent order it would hand a long-term owner some $50k in capital gains.
Then: $6500. Now: $50,000-60,000
Jaguar Mark 2 3.4 - Advertised January 1993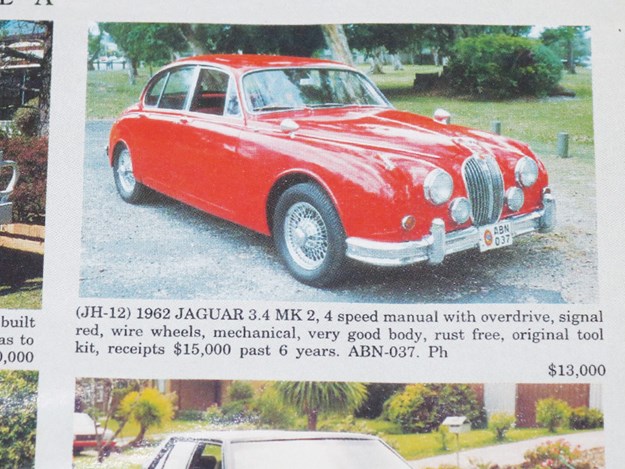 If you were a British bank or train robber in the 1960s, then Jaguar's Mark 2 was just the thing to outrun Plod in their wallowing Wolseleys. Notoriety does wonders for a car's credibility as well and Mark 2s have traditionally sold for more than the better engineered S Type and 420 versions. That was despite them having independent rear suspension and a bigger boot to stash more loot. Once the late-1980s classic car 'boom' began, Mark 2 values were off like Ronnie Biggs going over the wall at Wandsworth and good 3.4-litre manuals since then have rarely dipped below $35,000.
Then: $13,000. Now: $45,000-$50,000
Pontiac Catalina wagon - Advertised May 1996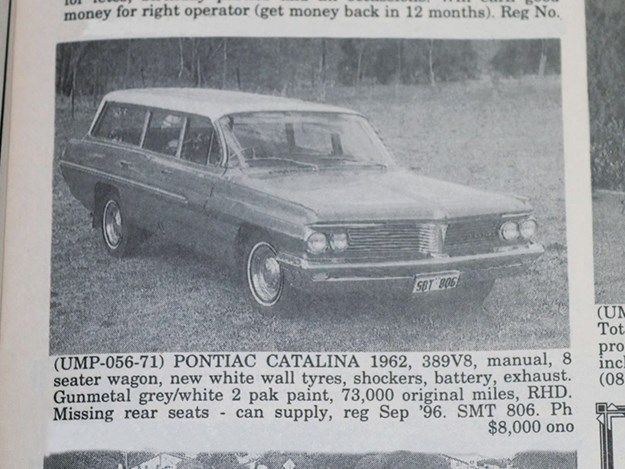 Australia was a popular destination during the 1960s for big, American station wagons. Ford for some time built local versions of its 'tank' Fairlane Ranch Wagon but when they stopped, imports like this Pontiac needed to fill the void. This car shared some panels with the Laurentian sedans sourced in component form from Canada for assembly in local GM-Holden plants. This wagon would likely have been ordered directly from the USA by a Holden dealer, converted here and then sold with full new car warranty. Has it survived another 25 years since being offered for sale in '96?
Then: $8000. Now: $30,000-$35,000
Holden EH Premier - Advertised November 1997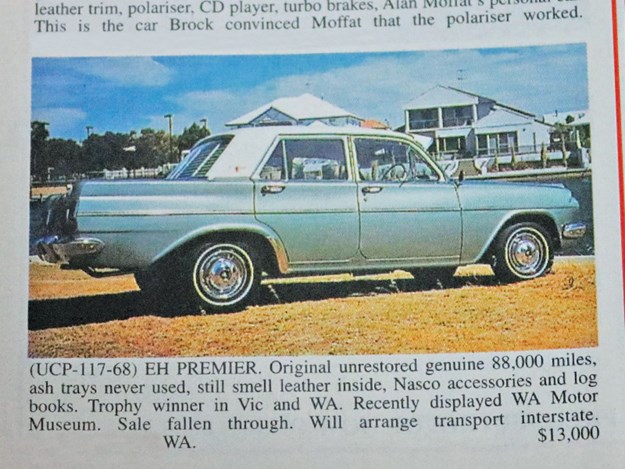 Premier versions of the EH with leather trim and the potent 179 engine have always generated more money than more basic EH versions, but demand of late has surged and taken prices right to the edge of sanity. $50,000 would not long back buy an excellent, original Prem but that money is now lucky to fund one with a tacky repaint and the wrong engine. Want an absolutely authentic stunner or something ultra-rare like a three-speed manual wagon? Then lift your aspirations and bidding limit to towards six digits then hang on for a wild ride before the online gavel falls.
Then: $13,000. Now: $70,000-$75,000
From Unique Cars #459, Nov 2021 
Unique Cars magazine Value Guides
Sell your car for free right here
Unique Cars magazine Value Guides
Sell your car for free right here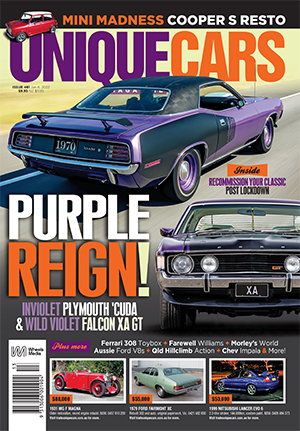 SUBSCRIBE TO UNIQUE CARS MAGAZINE
Get your monthly fix of news, reviews and stories on the greatest cars and minds in the automotive world.
Subscribe