Lamborghini Jalpa + Morris Mini + Porsche 928 - Ones That Got Away 458
---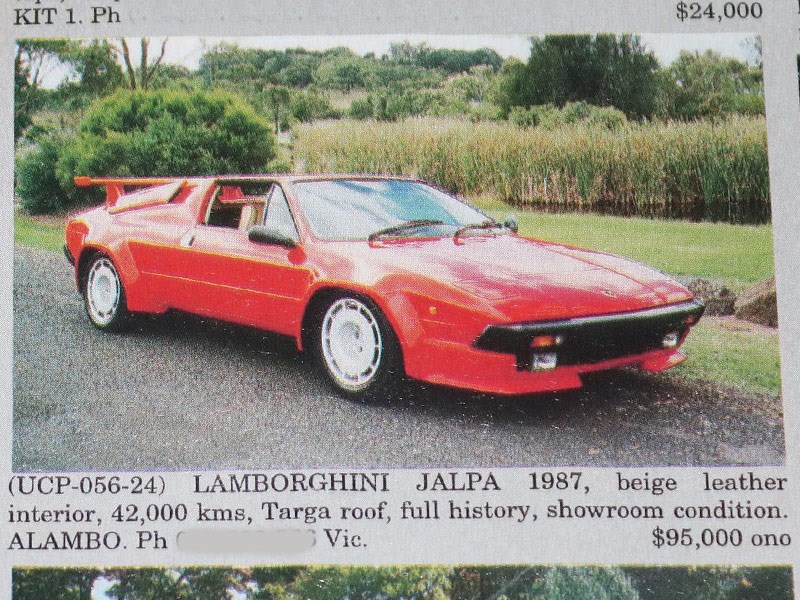 Looking back through the Unique Cars classifieds...
Lamborghini Jalpa - Advertised May 1996
At $89,000 when new in 1981, this Jalpa was half the price of a Countach and brought far less stress to owners than Lambo's irascible V12. You wouldn't call the Jalpa pretty; not a patch on the earlier V8 Urraco anyway, and with 3.5 litres in a hefty body it wasn't especially fast. Only 410 were made from 1981-86 and to put that into perspective, Ferrari made 4785 of its 308GTSi from 1981-85. Demand since then has failed to surge and finding a used Jalpa in Australia is difficult, so we looked to Europe and Japan where considerably more fit the rare description of 'affordable Lambo'.
Then: $95,000 Now: $120,000-140,000
Morris Mini - Advertised August 2003
It is 60 years since Australia saw its first Mini 850 and you can imagine walking into a Morris showroom back then and seeing this astonishing little 'shoebox' sitting alongside a frumpy Minor 1000. Sit in both cars and you likely came away thinking 'Wow, this little thing has as much space inside as the Minor'. Looking back 18 years, the 850 we found seems pretty much the way it did when new, and check the distance travelled. That's under 2000 klicks a year. The attraction with Minis today is that you can still run one as a regular car. Problem is, they cost a lot more than in 2003.
Then: $6000 Now: $24,000-28,000
Porsche 928 - Advertised July 2003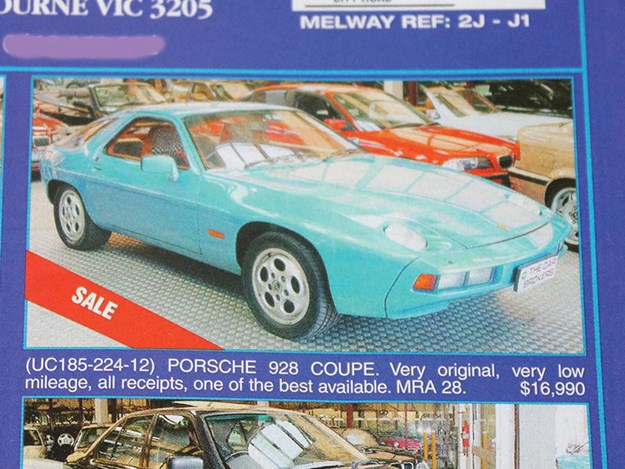 How the high and mighty did fall and just how did Porsche's 928 come back from the depths of market ambivalence? Certainly, these were not the prettiest of Porsches and a bit of a slug when pitted against the stopwatch, but for a car with this heritage to within 20 years be worth just a quarter of new price is astonishing. People disliked 928s for no particular reason; some saying simply that they 'weren't Porsches' and a decade ago, cars like this could still be found at $20,000. Recent gains and some well-promoted auction results have of late helped push them past $40,000.
Then: $16,990 Now: $40,000-45,000
Reader's One That Got Away
BMW 850i - Amy Sanders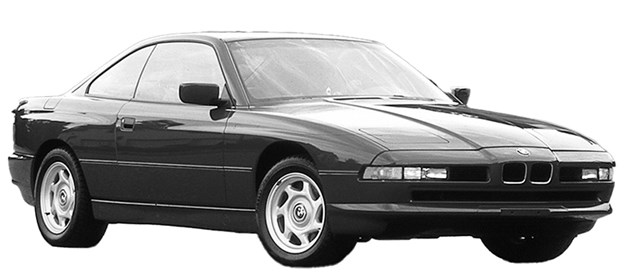 A family friend owned one of these when they were near new. I remember at the time, when I got to sit in it, it looked and felt like a spaceship – so different to the Ford family sedan we owned. About a decade ago I was offered one for very little money, but the whole complexity and upkeep had me worried. Now I wish I'd taken the jump!
From Unique Cars #458, Oct 2021
Unique Cars magazine Value Guides
Sell your car for free right here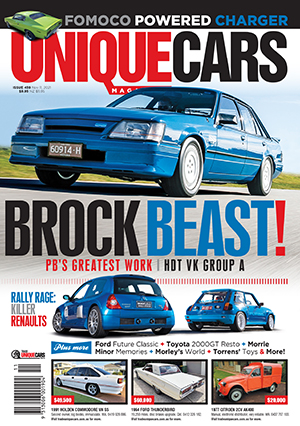 Subscribe to Unique Cars magazine for 12 months and save!
Australia's classic and muscle car bible. With stunning features, advice, market intelligence and hundreds of cars for sale.
Subscribe