Decal Engineering
---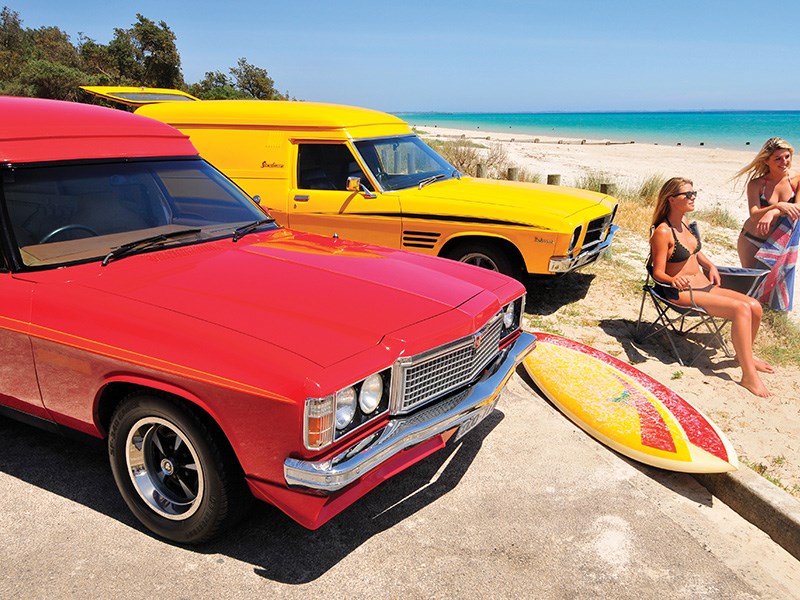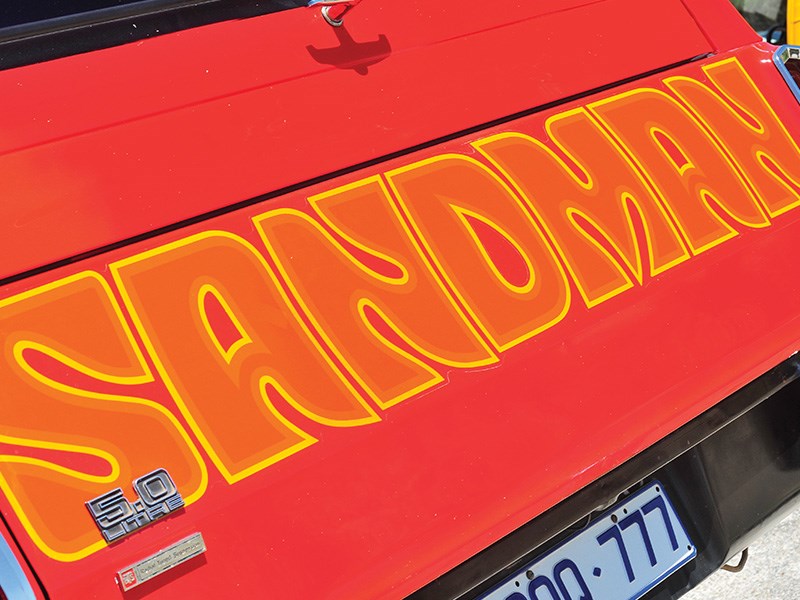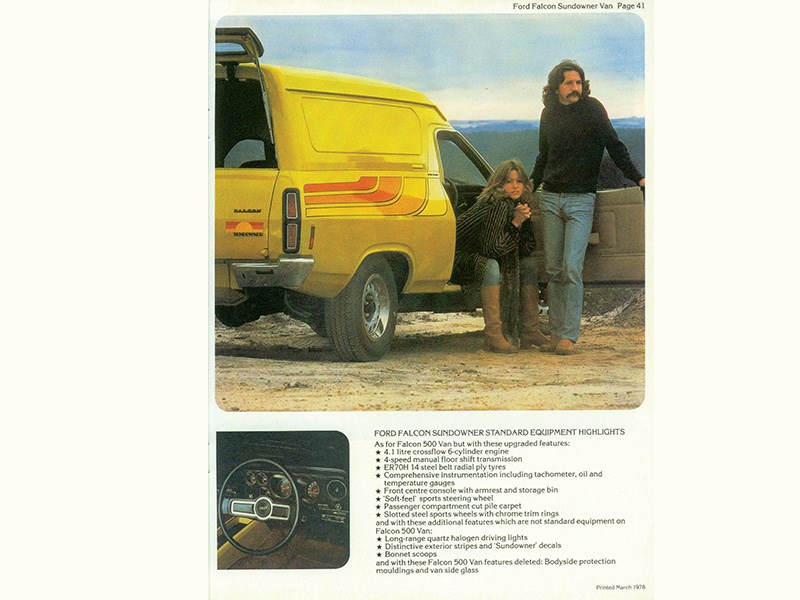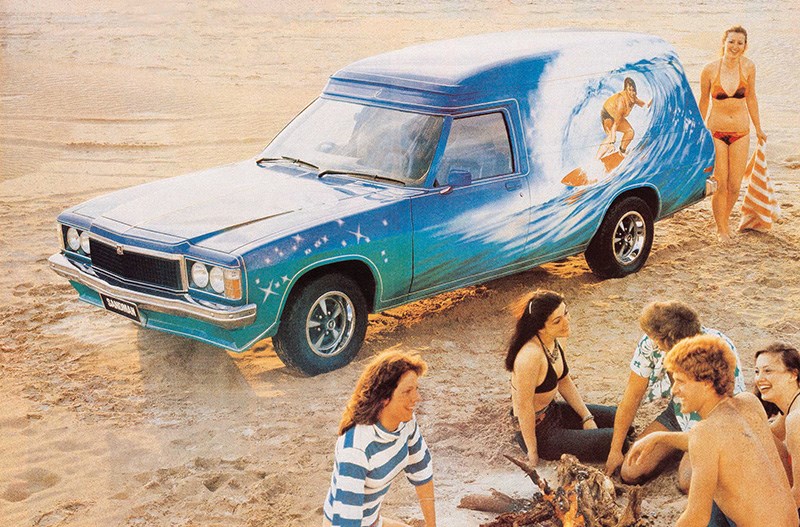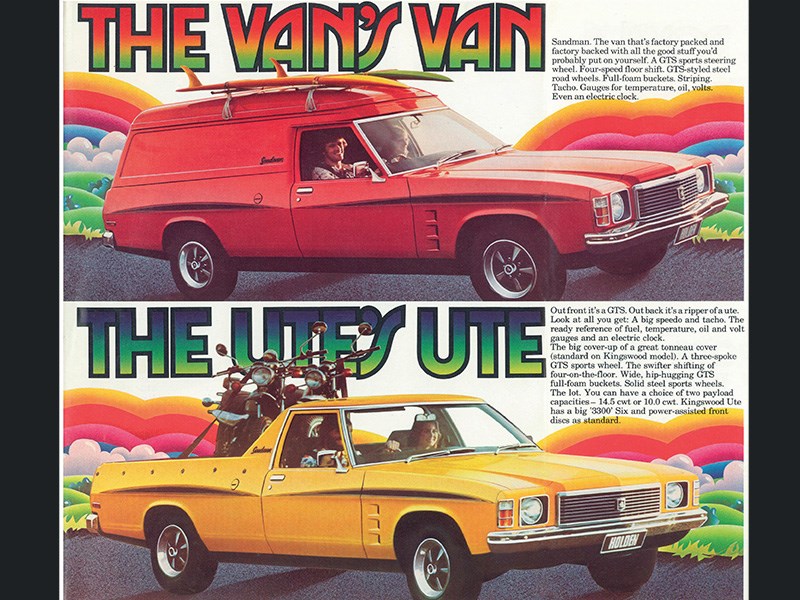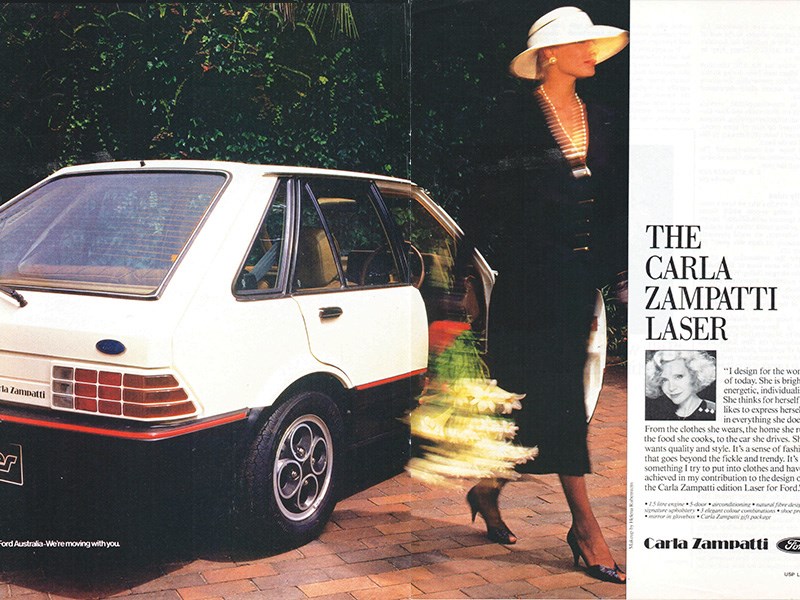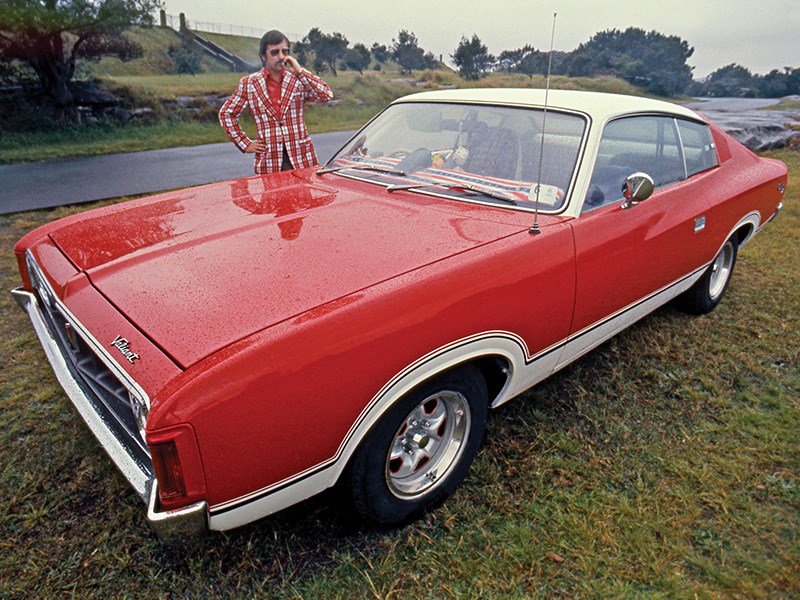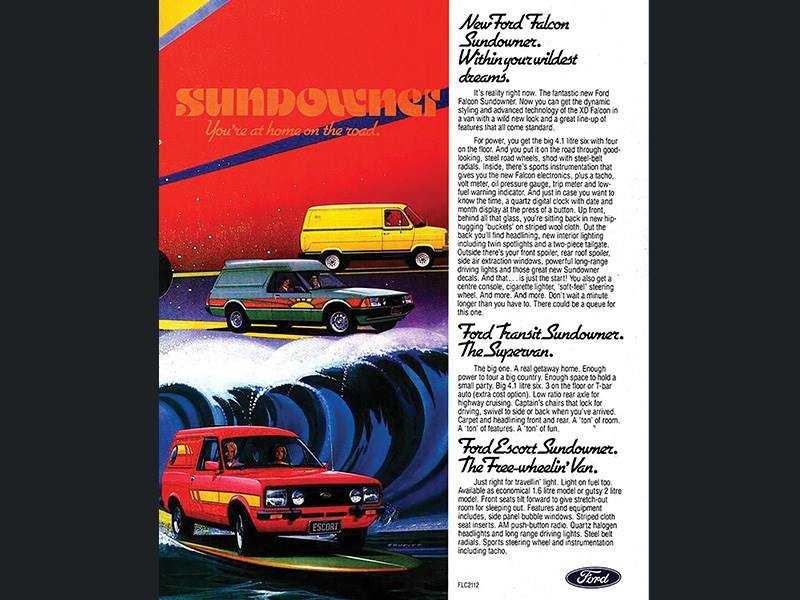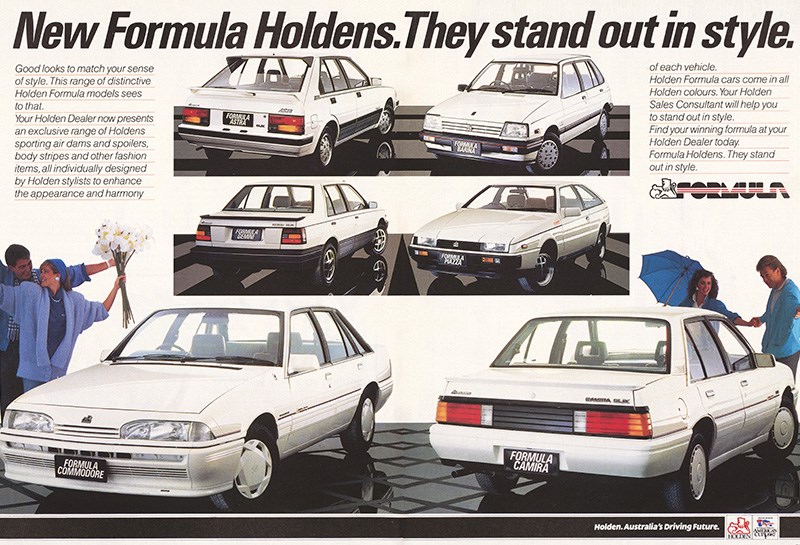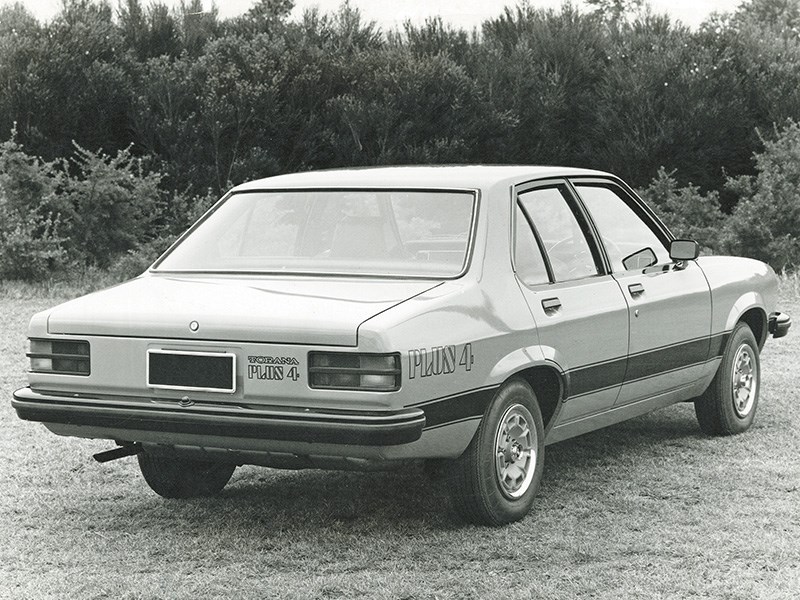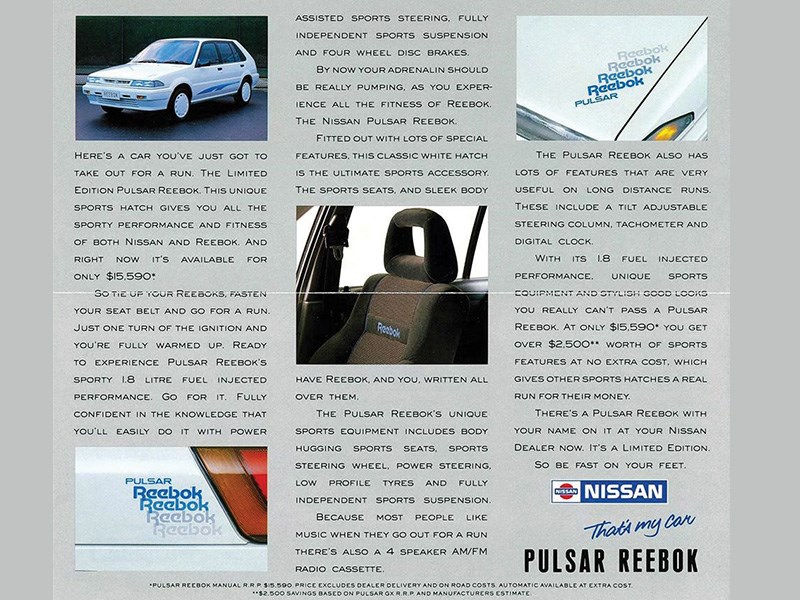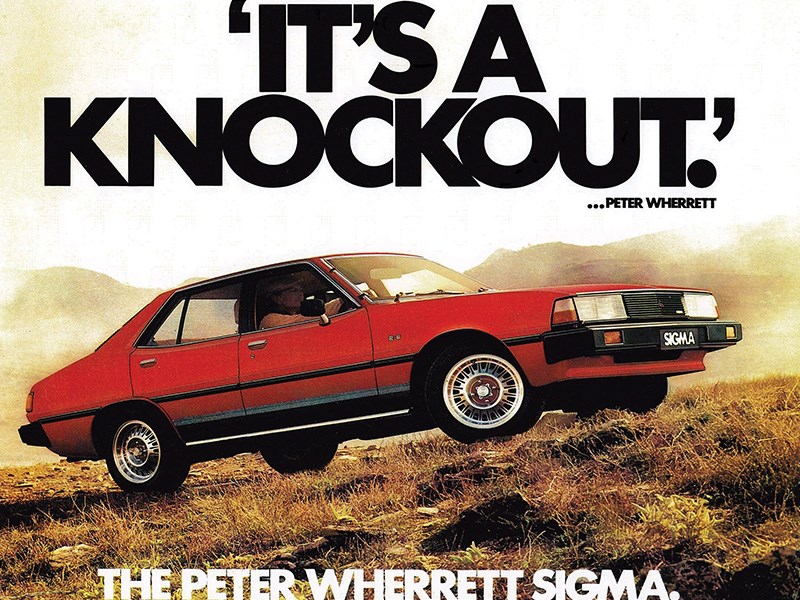 Design some graphics, grab a handful of parts, mix them together and presto, a limited edition model is born
The chat around the UC smoko table recently was a discussion on the merits and otherwise of Sandman panel vans. The big downside, of course, was the current price of such things, but there was also dissent from the elder members of the team who remembered muscling a clumsy front end with no power-steering combined with a leaf-sprung rear end and the sort of handling that resulted.
"At least Chrysler was upfront and called theirs the Drifter." You get the idea.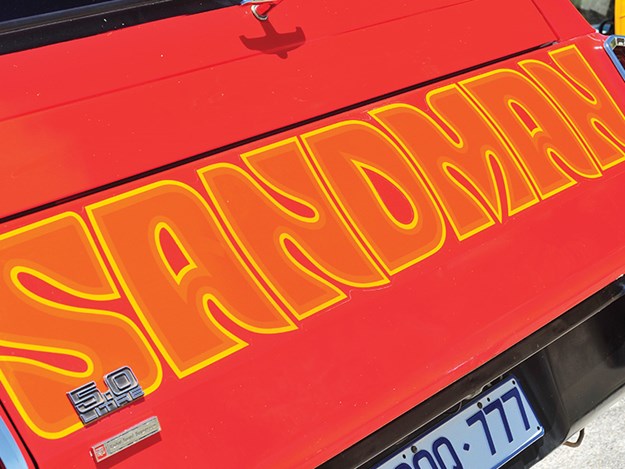 There was also the acknowledgement that even though a Sandman is cool nowadays, back in black and white times it was seen by some as a slightly cynical marketing exercise when you consider that the Sandman package wasn't really much more than a decal pack. Okay, the HJ model (which is when the concept really hit its straps) also incorporated fluted front guards and a GTS-spec interior, but this was all parts bin stuff. No mechanical stuff at all. Nope, the real measure of the Sandman was that, for the HJ model, it overtook the Monaro as Holden's hottest-selling two-door! Calm down haters…like we said, a Sandman microwave (you could do a chick in two minutes) is uber cool, but the facts is the facts.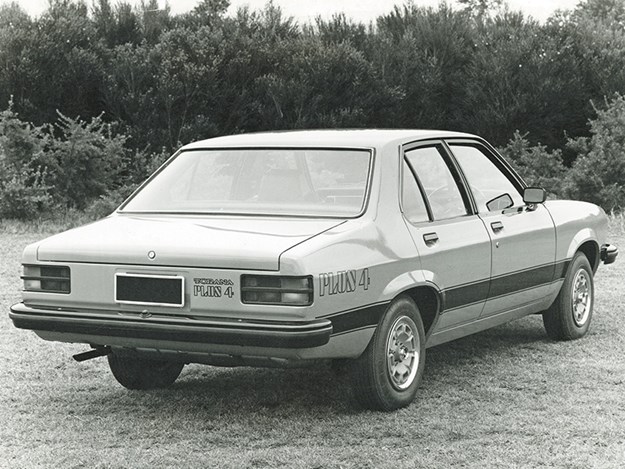 Sandman had cred, the Plus Four didn't
Anyway, this got us all thinking about the obscure decal packs (as they're known around here) that were dreamed up in Australia over the years in an attempt to kick a few more units out the doors of the dealerships of the day. Look, we're definitely not dissing these old girls, and we'd all find garage space for many of them in a heartbeat, but it is worth remembering that these were examples of marketing over engineering. In reality, the 1970s and 80s were the hey-day of this sort of caper, so let's jump-start a few memory cells and take a look back.
Alongside the Sandman, of course, you had the full-sized vans from Ford (Sundowner) and the Valiant (Drifter). Ford also applied the Sundowner decals to the Mark 2 Escort tiddler-van, and all three makers used the same marketing spin to move utes as well as panos. Fair enough, and those fab 70s graphics have actually aged pretty well.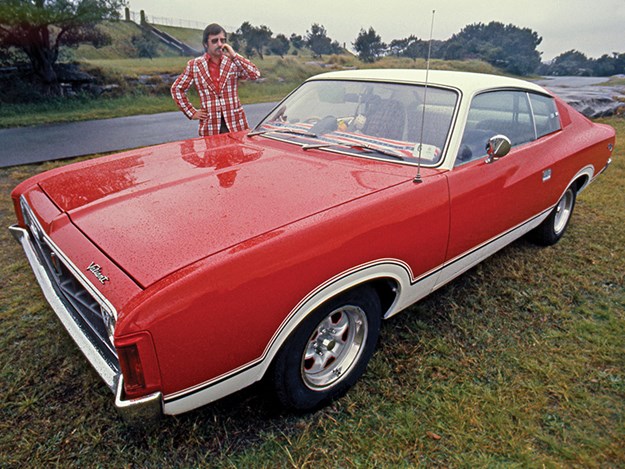 The Sportsman, from Chrysler's department of 'What Were They Thinking'
Sticking with Holden, the Torana came in for some heavy decal attention and while the GTR, GTR XU-1, SL/R 5000 and SS models were, indeed, specific models in their own right, the SL/R 3300 was – um – a definite member of the mild bunch with its unmodified 202, even though you got a GTS steering wheel and a tacho. You could also add the G-Pack and the Plus 4 and while these had four-speed manual boxes and front discs, they were otherwise untroubled by extra horsepower or handling.
The Gem Gem Gemini? Yep, Holden had a crack there as well with the Sandpiper in both coupe and sedan form as part of the TC, TD and TE range. Exactly how a small bird decal on the side of a metallic beige car, a blacked-out grille and fake woodgrain dash insert made people want to swap money for it remains a mystery. The last rear-drive Gemini, the TG model, arrived in 1983 and brought with it a somewhat more meaningful option pack. Called the ZZ/Z it looked the biz with a front and rear spoilers, silver paint, alloys and wind-splitters up each front guard. But underneath, it was the same old play-it-safe Gemini formula.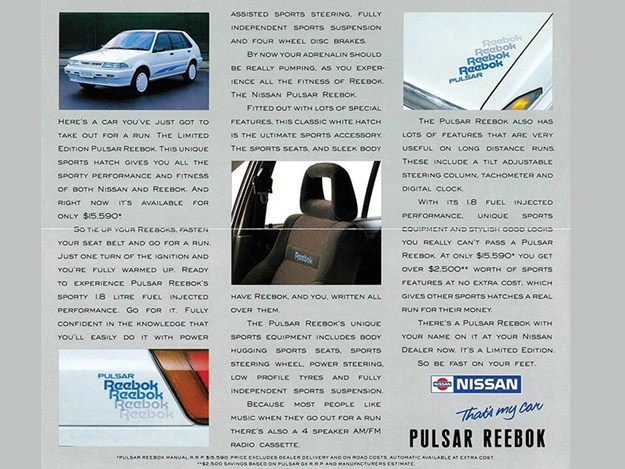 Nissan's Pulsar Reebok. Keep your money and just buy the shoes
Of course, this was all okay, because Holden buyers knew that even if an option pack was from the shallow end of the gene pool, at least the basic car had some merit. Until the Camira. Adding a sticker kit to the Camira and offering it up as a sporty version of a doomed car was always taking the piss. But the Camira SJ of 1983 must have had even Holden's marketing department blushing. And it didn't matter whether you chose a red, orange or blue one, beyond the lattice alloy wheels and stripes, this was pure JB Camira, complete with wheezy engine and factory-fitted rust. SJ soon stood for Standing Joke. And let's not forget the Camira Formula which first appeared in the JD model and included side-skirts, pin-stripes and sod-all else.
Ford took a slightly different approach with its mid-sizer, the Cortina. Early versions of the Corty (Mark 1 and 2) seemed to thrive on Ford's reputation as a builder of blue-collar heroes, and the early Cortina performance packs really stuck to that idea. That's how we came to have the Harry-Firth designed GT500 which was not only a serious performance car in the day, but the basis of a Bathurst winner to boot. And let's not forget the locally made RS2000 Mark 2 Eskies. Even later Cortinas were a bit more hard-core and the last of them, the TF – which was just leaving showrooms as the Camira SJ wobbled in to them, remember – was available in S Pack form that really was more than stickers and a lip spoiler.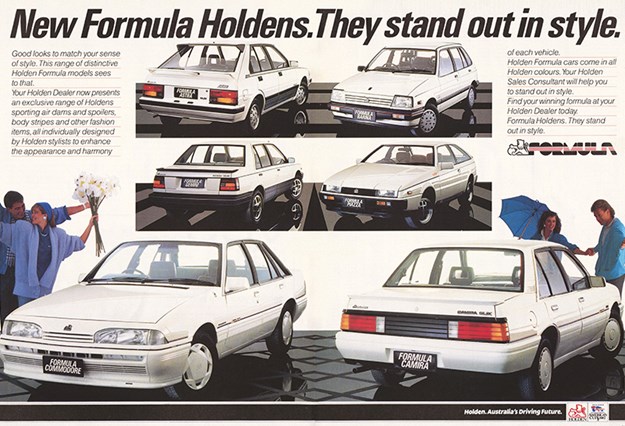 Holden's Formula range had neither style or substance
Actually, based on the GL, the S Pack didn't get a lip spoiler at all, but it did gain driving lights, striped cloth seats, alloy wheels, intermittent wipers and a passenger's exterior mirror. And it was a bargain at just over $500 on top of the GL. More importantly, the S Pack deal could be had with any of the TF's engines including the two-litre Pinto, the 200-cubic inch six and the mighty 250-cube big six. Again, doesn't that put the Camira SJ into context?
But in its full-sized cars, Ford didn't always dig as deep. Take the John Goss Falcon, for instance. Based on the XB Hardtop, things were off to a flying start. But with mods limited to slightly stiffer springs (if you believe the hype at the time) painted steel wheels, the two-tone paint, extra instruments and a centre-console, there was little to connect the car with its namesake's illustrious racing pedigree. Okay, there were bonnet vents and locking pins, but you couldn't even get a Goss with the 351 cubic-inch V8; it was a 302 or nothing.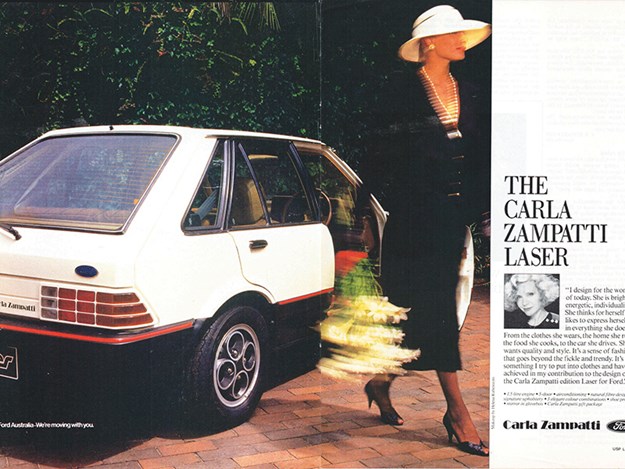 Fortunately Carla Zampatti will be remembered for other efforts
By the time Ford arrived at the Laser era, it had proper hotties like the original Laser S with twin carbs, no less, and then the giant-killing Turbo, TX-3 Turbo and Turbo AWD monsters. But it clearly sidestepped that play-book when it came to the forgettable Carla Zampatti Laser of the mid-80s. With a colour-coded grille, two-tone paint and Carla's own badges, the interior also got CZ-monogrammed trim. Yes, yes, you also got alloys; horrible ones that looked like a four-position cupholder. Fortunately, La Zampatti will be remembered for achievements other than the Laser bearing her brand.
Nissan started out well when it came to limited editions and the 180B SSS was not as half-baked as it looked. Datsun – as it was then – added gas shocks to the suspension which included IRS, a sportier interior (shame about the faux timber steering wheel, though) and a pair of sidedraft carbs to the four-banger which added a decent glob of grunt up high. Even the move to the 200B started out promisingly with the SSS; a fully-imported 200B coupe with IRS (unlike the 200B sedan) and a five-speed gearbox.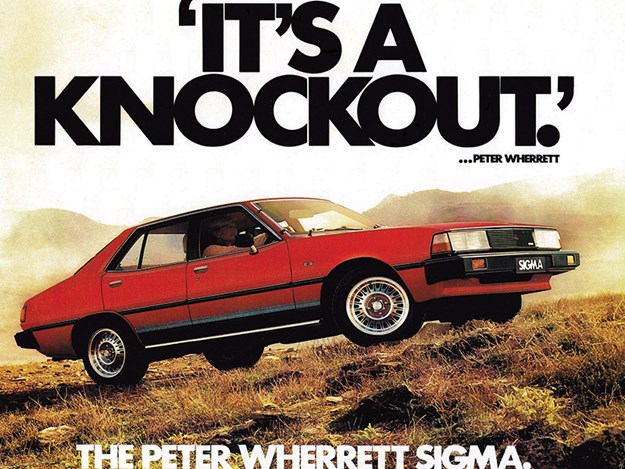 But when it came time to produce an Aussie 200B special, Datsun dropped the hammer…on its own foot. The local 200B SX was limited to a new grille, front spoiler, alloy wheels, striped seat facings and a tacho. Allegedly, Datsun also fiddled the suspension, but it was so bad to start with, this was a case of throwing marshmallows at the town hall. But it got worse. Oh yes, enter the Nissan Bluebird of 1981. Not sure who within Nissan decided the Bluebird could ever be sporty, but clearly somebody did. They just weren't prepared to do anything about it beyond fitting a front and rear spoiler, a five-speed gearbox (finally) and a set of spidery alloys that looked good but must have been bastards to clean. Then, totally ashamed of themselves, they couldn't even bring themselves to name it SSS. The TRX tag was dreamed up instead.
Around the same time, the SSS badge was, in fact, being applied to another Nissan in the form of the Stanza SSS. Based on the arguably cynical Stanza platform, the SSS package for Aussie buyers amounted to something quite worthwhile when you broke it down. As well as a five-speed (a first for an Aussie Datto) the Stanza SSS also got revied suspension and shocks, a lower ride-height, shorter diff ratio, a better steering box and even fatter sway bars. Throw in the spoilers, alloys, gauges and sporty interior trim and you had a car that was let down mainly by the same dreary engine that afflicted all Stanzas. Fortunately, the Datto L-series engine has proven itself to be one of the most tuneable donks of all time. Lucky that.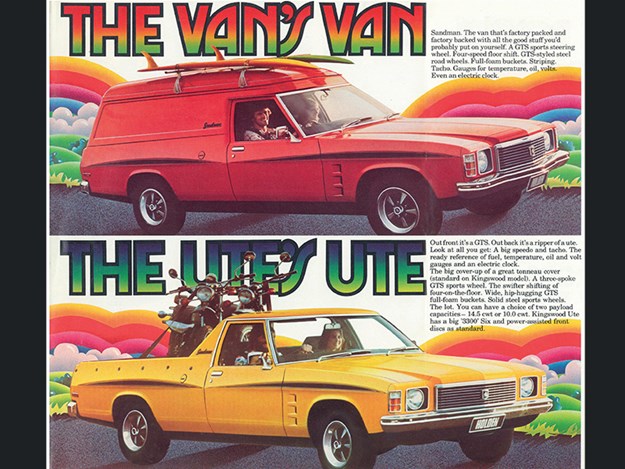 But if the rot had set in with the Bluebird TRX, it only got worse in the 1990s when Nissan, off the back of the fabulous Pulsar Turbo and EXA Turbo hotties, gave us the Pulsar Reebok. Based on a white, base-model Pulsar, the Reebok got – er – Reebok decals up each side. Sure, you got a pair of Reeboks thrown in, but you were way better off going barefoot with a Pulsar Q or, even better, a Vector SSS with its beaut viscous-coupling diff. Possibly, the only decal pack more cringey was the 1992 Holden Barina (based on the Suzuki Swift) Sportsgirl which got you some odd graphics, a cheesy pop-up sunroof and floor mats. Oh, and a $50 Sportsgirl gift voucher. Chaps need not apply.
So now let's talk about Valiants. Look, any Charger is cool (any Aussie Val, in fact) but like Holden with the Torana, the Charger was available in both full-fat and lite forms when it came to the optional packages available. From the must-have list comes the E38 and E49 and anything with an R/T decal. But the Charger White Knight and Sportsman? Um…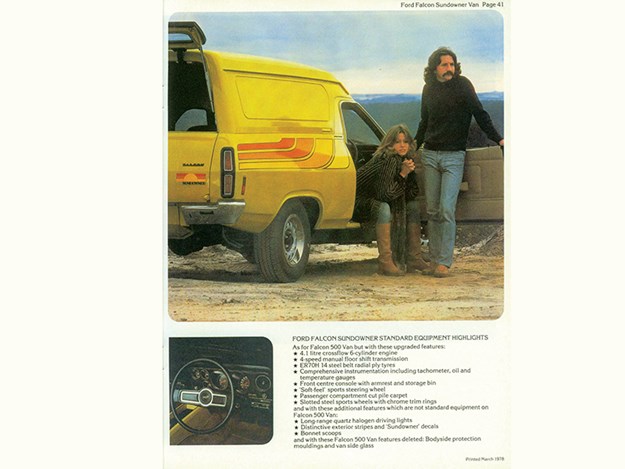 The White Knight was based on a 1976 Charger XL and featured exterior stripes and some interior trim colours to set it apart from the pack. You did, however, also get a front spoiler, so it wasn't all shit and glitter. Standard was the mighty 265 Hemi six and you could have either a three-speed auto or a four-speed manual (back when a lot of Charger XLs were three-speed manuals, remember). And, yes, like other decal-engineering exercises, the White Knight is now super collectible. A, because it's a Charger, and, B; because Chrysler only made 200 of them. Funny thing is, half the White Knights were painted white, the other 100 were red. Go figure.
The Charger Sportsman, meanwhile, was a 1974 model-year special, again based on the VJ XL Charger optioned up with a 265 and a four-speed manual. Rather than having to decide to paint it red or white, Chrysler painted each Sportsman red and white with a whited-out grille. Inside was even more confronting with bright red carpet and red tartan seat facings.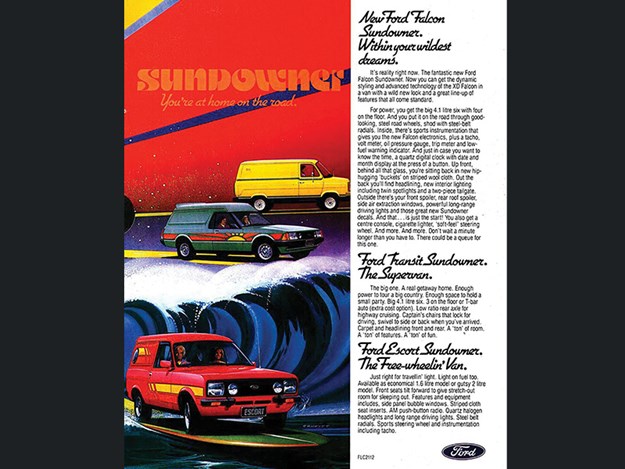 Later offerings from Mitsubishi were Sigma-based and worth a look. While the GSR was mostly stickers and a body kit, the standard bits and pieces from the parts bin were actually the best ones, including the leggy five-speed manual and the torquey 2.6-litre version of the Astron four-banger. The Peter Wherrett Sigma was even better with proper Recaro seats, a sports steering wheel, gorgeous 15-inch alloys and a set of headers for the Astron. The point of the car, meanwhile, was its chassis, at which Wherrett hurled better shocks and springs, four-wheel discs and Pirelli tyres. Mitsubishi built 1000 of them. Yes please.
Now, I'm gonna say this again: I'd own pretty much any of the cars I've mentioned here. Okay, the Camira can stay where it is (quietly fizzing away in somebody else's driveway) and I'd probably have trouble explaining a Zampatti Laser. Oh, and the Bluebird TRX can stay clear of me, too. But the rest of this lot would be welcome at the MBC any day of the week. Decal kits or not, the underlying coolness of Aussie cars from this era is too strong to resist. And you only need to look at the prices of same to know that much.
From Unique Cars #458, Oct 2021
Unique Cars magazine Value Guides
Sell your car for free right here
Unique Cars magazine Value Guides
Sell your car for free right here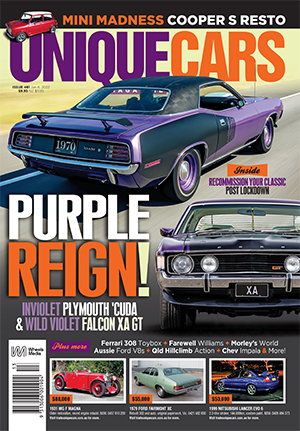 SUBSCRIBE TO UNIQUE CARS MAGAZINE
Get your monthly fix of news, reviews and stories on the greatest cars and minds in the automotive world.
Subscribe