Wheels 'n' deals - Blackbourn 457
---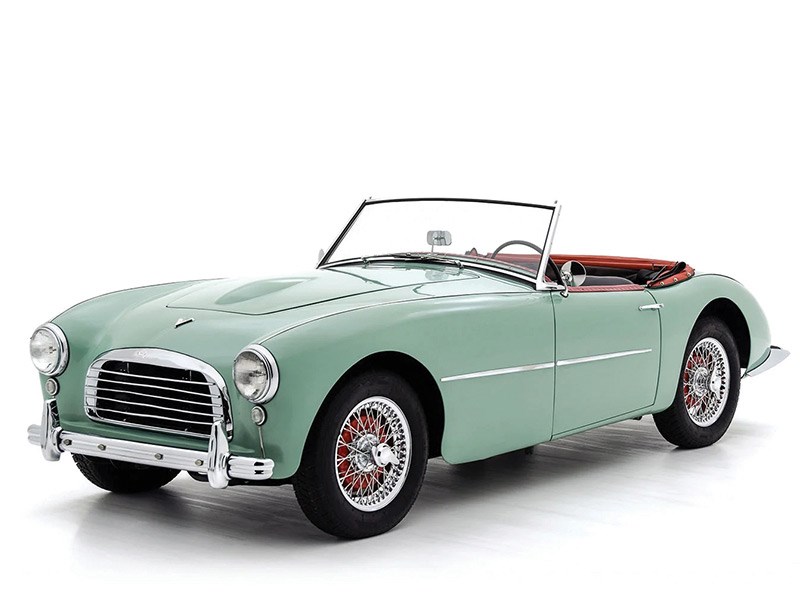 Two English sportscar brands and one Lyon
US auction sites continue to amaze me as week after week, month after month there's no letup in the numbers of unique and desirable vehicles that sellers offer to the market. The American car market seems to behave like a huge conveyer-belt, rumbling along night and day, delivering an endless flow of Speedsters, 911 Turbos, Vipers, Alpinas, E-Types, AMGs, Testa Rossas, Cobras or (insert sexy car of your choice here). Who knew there were so many surviving examples of automotive exotica around the globe, let alone in the USA?
While I find all the sparkling A-list stuff as appealing as the next car-enthusiast, their eye-watering prices limit the degree to which I really connect with them. The ones that do seem to want to follow me home at times are the vaguely affordable things like early three-speed FJ40 'Cruisers, Corvairs, Mokes, Beetles, MG-Bs, Bugeye Sprites and the like – again I'm stunned at the numbers of those models that continue to turn up in the USA in lovely condition wearing 'For Sale' signs. Also, thanks to America's insatiable appetite for automobiles of all flavours and textures since the industry's earliest days, it's no surprise that really obscure brands can also break cover. A recent example on the Bring a Trailer site that caught my eye and brought back memories was a Swallow Doretti two-seater sports.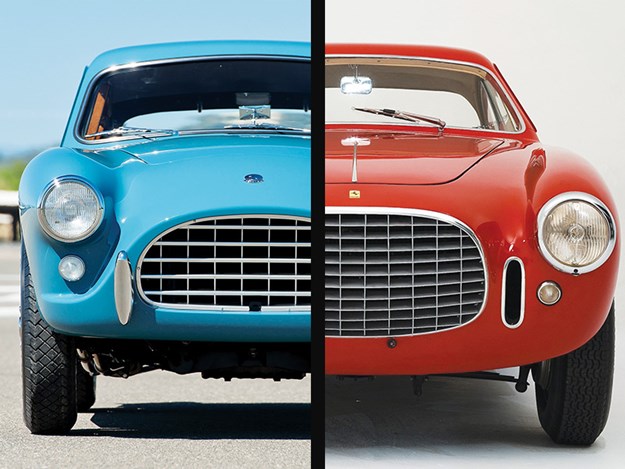 AC Aceca and Ferrari share 1950s styling with Doretti and hint at 1960s Cobra looks
When I was a young primary-school petrol-head, Australian radio and television quizmaster Jack Davey introduced me to the Swallow Doretti. He was a car man best known for competing in round Australia trials in V8 Fords and Chryslers. It emerged that his taste in sports cars was less run-of-the-mill than his rally-car choices when he revealed that he had bought a Swallow Doretti to keep his D-Type company.
The Swallow Doretti was quite a rare bird here considering that fewer than 300 examples were built during its 1953-55 model life, with the majority in left-hand drive form. Looking back it seems that something like a sports-car styling template was taking shape in Europe at the time considering the similarities of the Doretti's frontal styling and body lines in general to those of sports-car contemporaries like Ferrari and the AC Aceca. Not too surprising perhaps, given that they all had US buyers as their target-market. Although the Swallow people borrowed the Doretti's powertrain from the popular Triumph TR2, the Doretti's stiffer, wide-track chassis endowed it with stability and handling finesse that TR2s couldn't match.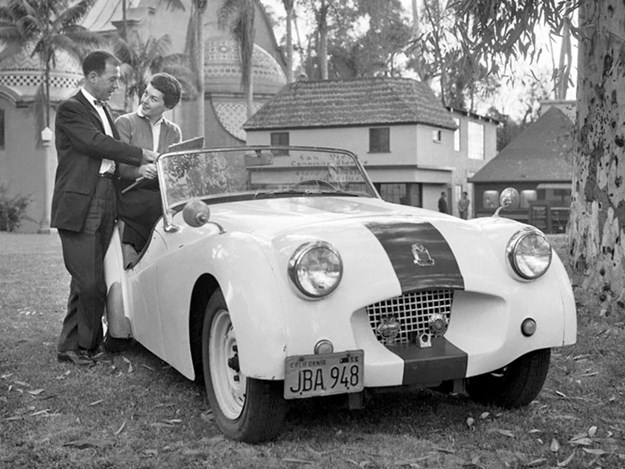 I find myself mulling over whether Jack Davey's somewhat unlikely pairing of the Swallow with a Jaguar was merely coincidental or if he as a car connoisseur was making a clever and perhaps ironic statement about the interwoven histories of the two marques. He may well have been aware that in 1922 a young fella called Bill Lyons (later to become Sir William Lyons of Jaguar fame) had co-founded a business called Swallow Sidecars. Long-story short – once sporty four-wheelers bumped sidecars off the line at the Swallow factory, 'Swallow Sidecars' became 'Swallow Coachbuilding', before becoming 'SS Cars' with 'Jaguar' as a model name. In 1946 two important changes occurred: With the SS Cars brand now problematic due to its Nazi connotations the business became 'Jaguar Cars'. What remained of Swallow Coachbuilding was then sold off. Fast forward to 1953: Jaguar's XK120 is selling its socks off in the USA while the C-Type is scorching racetracks (and incidentally the XK140 and D-Type are in the pipeline). The Swallow operation, by now a subsidiary of giant steel company Tube Investments Group, an important supplier to the British car industry, decides it wants a piece of the action in the US sports car market. You can see where this is going, can't you?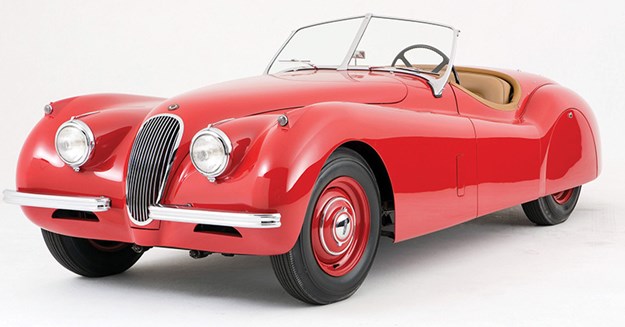 Jaguar was said to be not best pleased when Swallow launched the Doretti. Although the Doretti would not compete directly with Jaguar (Swallow wanted to slot it into the market between the TR2 and the XK120), rumour has it that Swallow's parent company came under significant pressure to decide whether it wished to be a competitor in the car industry or a supplier to it – with a strong suggestion that it couldn't be both.
The last Swallow Doretti rolled off the line in 1955 and the well-advanced development of the Mk II version, the Sabre, was permanently shelved.
From Unique Cars #457, Sep 2021
Unique Cars magazine Value Guides
Sell your car for free right here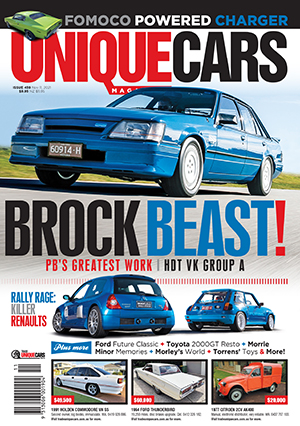 Subscribe to Unique Cars magazine for 12 months and save!
Australia's classic and muscle car bible. With stunning features, advice, market intelligence and hundreds of cars for sale.
Subscribe