Internet parts scammers - Faine 457
---

I felt it my civic duty to waste as much of their time as possible
My inbox must be very welcoming. Sleazebags and scam artists all over the world are making themselves comfortable, with a recent spate of absurd offers annoying me time and again. Why am I suddenly being bombarded with people trying to sell me a car or parts?
Apparently, according to some cyber security experts from whom I sought guidance, my fatal error was putting a request for vintage Citroen parts on a popular chatroom. Once you release your email address in the wild, scammers regard it as fair game. Some teenager in Belarus or Bangalore compiles a list of idiots (like me) who put their email address onto websites, the list becomes a commodity in itself and is on-sold for threepence halfpenny to another kid in an internet cafe full of computer terminals in Nigeria who concocts an absurd story about whatever brand you are seeking and tries to sucker me into a "fee forward" scam.
In my case, I had four different people all in one week tell me that they were tragically requiring urgent surgery / terminally ill / paying for their wife's life-saving medical treatment, or in one instance clearing their recently deceased grandfather's garage. They all happened to own the exact and perfectly complete and intact 1920's B2 Citroen I was looking for, but they were being forced to dismantle it for parts. Whatever bits I needed, it was all available and as long as I was quick, at bargain prices. Hurry, hurry, hurry.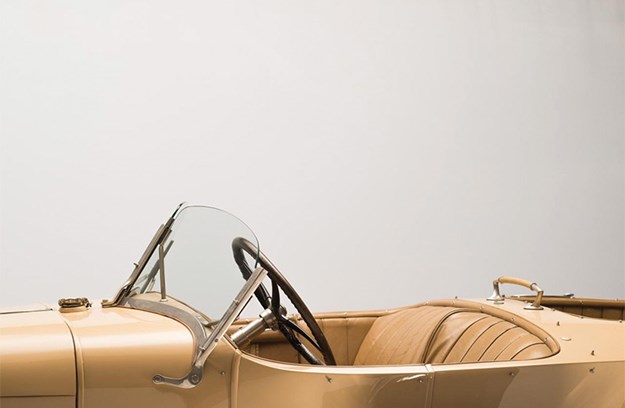 Each of these charmers emailed me again and again telling me that all I had to do was send them my exact address, and then they could give me a firm quote for freight. Once freight was arranged, and we agreed on their distress sale bargain price for these hard-to-find bits in perfect condition, then bingo, whatever I wanted would be on its way to me, in no time at all.
Being somewhat mean, and quietly enjoying the tussle, I decided to have a bit of fun and replied seeking photographic proof that the parts actually exist. I felt it was my civic duty to waste as much of their time as possible and I might even be saving someone from being fleeced by so doing. A stock standard digital library photo of a B2 would then arrive, along with an assurance from my new best friend masquerading as a distressed enthusiast; that it was heartbreaking to see their pride and joy being sold off in bits; they had never imagined such a thing would be necessary; it was wonderful to link up with another collector and so on. As I string the conversation along, their demands and the pressure to send some money becomes more strident. There are other people who want the same part; they will be going into hospital or whatever in two days; the house is being sold and they need to clear the parts right now, or some other pressing deadline is looming. The "seller" volunteers an address in the USA where they claim to live, giving details which at first blush may well seem reassuring and convincing. But as a trained investigator (well, that is a bit of an embellishment but I did pick up a few tricks in my previous life) I quickly established that nothing matched, as I knew it wouldn't.
This latest batch is a variation on a scam that circulated a few years back, where a very rare Citroen Chapron 1960s coach-built convertible was supposedly lying abandoned in a shed in Bali. The "owner" was wanting to send it to an enthusiast in Australia for assessment and valuation, but sadly they could not afford the shipping. I was offered the chance to receive the car at my home without even having to pay for it, and the "seller" offered to let me value the car when it arrived whereupon I could advise the owner back in Indonesia of a fair price. Hilarious.
Again, my super sleuth skills came into good use and a few minutes doing a reverse image search showed the car did exist – it was for sale with a Dutch restorer after recently going through an auction house in the USA.
As far back as a decade ago, Queensland Police checked every single banking transfer sent to Nigeria from any Queensland branch of any bank. They found hundreds of transactions, and they were nearly all "fee forward" scams. The individual amounts being sent were staggering and the totals came to many, many millions of dollars. Since then, the scammers have become more sophisticated and discerning, and if they have gone down the pecking order of gullibility and made it all the way to old Citroen collectors, then they must be very close to running out of inspiration. I hope none of you have fallen victim, as it not only leaves you poorer but also shakes your confidence when dealing with a legitimate seller.
Be warned – there are a million ways to lose your money and we all know of better ones than this.
From Unique Cars #457, Sep 2021
Unique Cars magazine Value Guides
Sell your car for free right here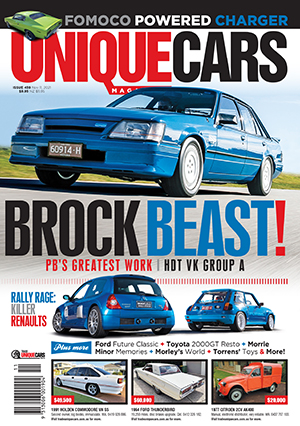 Subscribe to Unique Cars magazine for 12 months and save!
Australia's classic and muscle car bible. With stunning features, advice, market intelligence and hundreds of cars for sale.
Subscribe