Falcon GT-HO Phase III in motorsport
---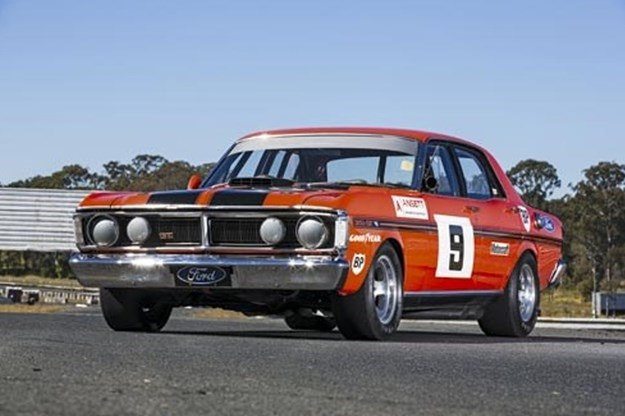 Moffat lapped Bathurst a staggering 13.2 seconds faster than the 1970 lap record
Like its competitors, Australia's most famous muscle car, the Falcon GT-HO Phase III, earned its reverence on the racetracks of Australia.
Of the three GT-HO phases it was the XY-based Phase III that enjoyed the most distinguished racing career, starting inauspicously with a double retirement and ending with the 1973 Australian Touring Car Championship.
In between were major and minor race wins, horrifying crashes, miraculous escapes and even a clandestine theft.
Sandown Park September 12, 1971, and the 250-mile Bathurst curtain raiser was where the Phase III GT-HO's racing life began.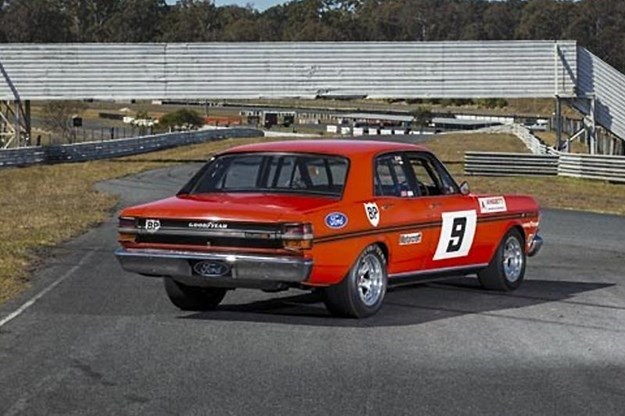 Ford Australia had entered Allan Moffat and John French in two of the new cars backed by an armada of privateers in their Phase III GT-HOs all with high hopes of victory.
| Read next: Ford Phase history
But Colin Bond in his Holden Torana GTR XU-1 crossed the line first with Toranas filling six of the top ten places. Moffat and French both retired as did most of the GT-HOs leaving the blue team from Broadmeadows red faced. Luckily Murray Carter saved the day for FoMoCo finishing second outright.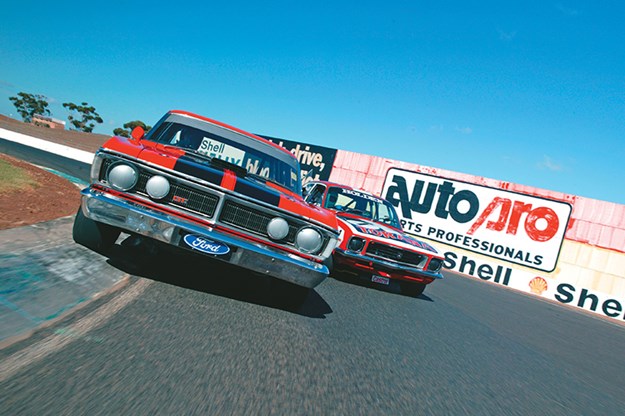 Three weeks later at Bathurst any doubts about the speed of the GT-HO Phase III were dispelled after the first practice session when Moffat lapped the Mount Panorama circuit a staggering 13.2 seconds faster than the 1970 lap record. The other two works Falcons of Fred Gibson and John French were several seconds behind Moffat and it was daylight to the rest.
| Read next: Ford Falcon GT-HO values
GAME SET AND MATCH
The 1971 race is remembered for the GT-HO Phase IIIs domination taking all three podium spots with Moffat easily winning, despite picking up a beer carton across the grille. It's also remembered for the most horrifying crash of Bill Brown's GT-HO Phase III when a front right tyre blew at McPhillamy Park. The car rolled along the top of the wooden sleeper fence tearing itself apart and almost killing a marshal before coming to rest upside down, its back broken and roof sliced open behind Brown's head. Miraculously Brown survived with nothing more than a black eye and concussion. After a visit to hospital he drove himself home to Sydney that evening.
| Read next: Recounting Bill Brown's horrifying 1971 Bathurst crash
Moffat won the final round of the 1971 Australian Manufacturers' Championship (Manchamp) in a GT-HO Phase III after winning the opening round in an XW Phase II HO.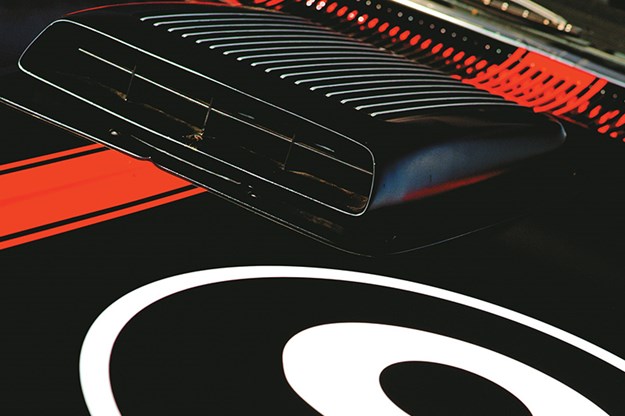 The Series Production Touring Car races kicked off with the South Pacific Series run in conjunction with Tasman Cup for open wheelers, with minor sprint races and season-long local titles at circuits around the country and then from mid-year the Manchamp long distance races.
1972 got off to a flying start for the GT-HO Phase III with crowd favourite John Goss capturing the four round South Pacific Series from Moffat and Ford sharing two rounds wins with Chrysler.
In August the Manchamp series commenced in August at Adelaide International Raceway and Holden's new and bigger engined LJ Torana XU-1 filled the top three spots. Fred Gibson finished fourth in the only survivng factory Ford. Moffat meanwhile destroyed the 1971 Bathurst winning GT-HO on one of the concrete walls lining the track after a tyre blew.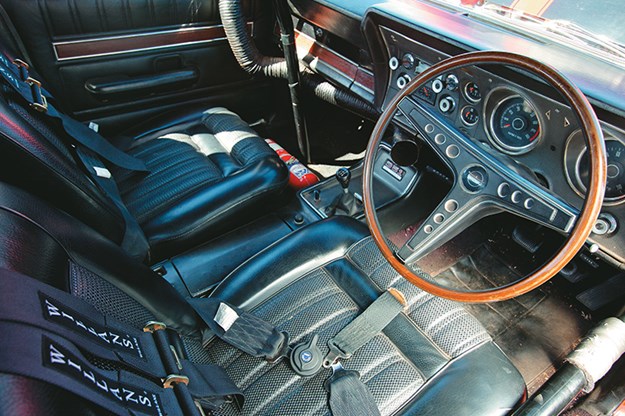 Next was the Sandown 250 and the Fords were sporting snazzy-looking mags produced by Globe Wheels of South Australia. John Goss in his factory-assisted blue McLeod Ford GT-HO took the honours from Fred Gibson and Murray Carter, all aboard GT-HO Phase IIIs, with the factory Toranas failing to finish after both blew their engines. Moffat, driving a GT-HO Phase III commandeered from a senior Ford employee then transformed by Lot 6 into a race car, failed to finish after a gearbox failure.
So, on to Bathurst and it was wet. Very wet.
The 13th running of the race was the last held over the original distance of 500 miles and the last to allow drivers to drive the race solo.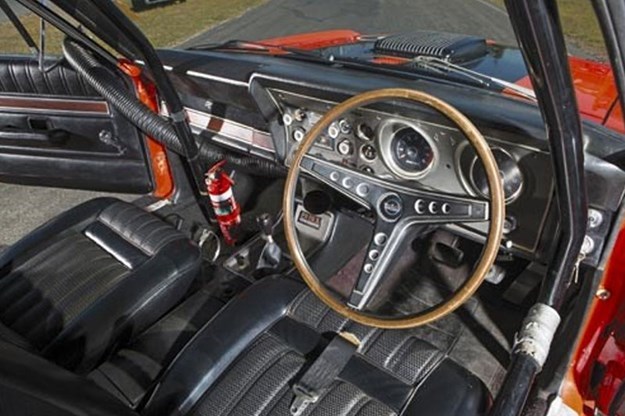 Moffat snared pole for the second year, shaving another three seconds off his pole time a year ago. Next to him was John Goss and on the second row another pair of Phase IIIs of John French – now a privateer – and Fred Gibson in the other works Falcon that was, according to Bill Tuckey's book, Australia's Greatest Motor Race - A Complete History, the car Bruce McPhee drove to second place in 1970, as an XW GT-HO Phase II. On the third row was Peter Brock in his XU-1 who had Leo Geoghegan alongside in the quickest Charger.

Moffat got the jump on Goss, French and Gibson with an enormous cloud of spray covering the field. Early on Bond rolled his Torana at the top of the hill and then Bill Brown, driving an XU-1, inverted his charge at the top of the mountain in a less spectacular manner than the year before. Disaster struck the Ford team with Gibson flopping his GT-HO onto its roof at Skyline and Brock forced Moffat into a rare error with the big Ford spearing off the track, ending hopes of a Bathurst hat trick. After getting going Moffat's day went from bad to worse that saw him finish eighth. The best placed Ford was John French who finished second.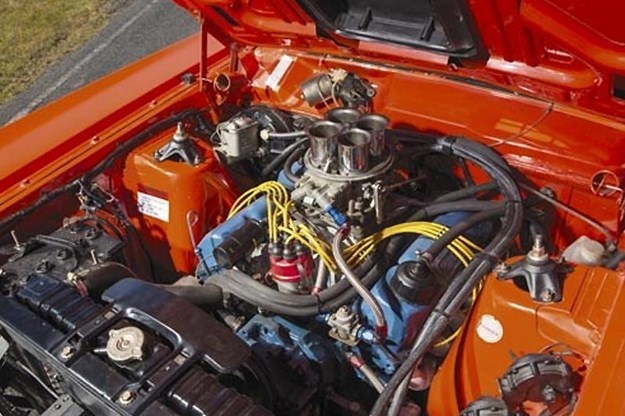 Peter Brock took the first of his nine Bathurst crowns and in an historic day for the Australian motor industry, it was the only time the three local manufacturers appeared on the Bathurst podium together with the Doug Chivas Damon Beck Charger finishing third.
Moffat and his GT-HO Phase III won the final two rounds of the Manchamp at Phillip Island and Surfers Paradise to win the series for Ford.
John Goss underlined the essence of the Series Production cars after winning the Bars Leaks 100 race at Oran Park on a Saturday night, his brother Paul drove it to Surfers Paradise where Goss raced it in the Gold Cosat 300. Starting last he finished third and on the Monday Paul drove it back to Sydney.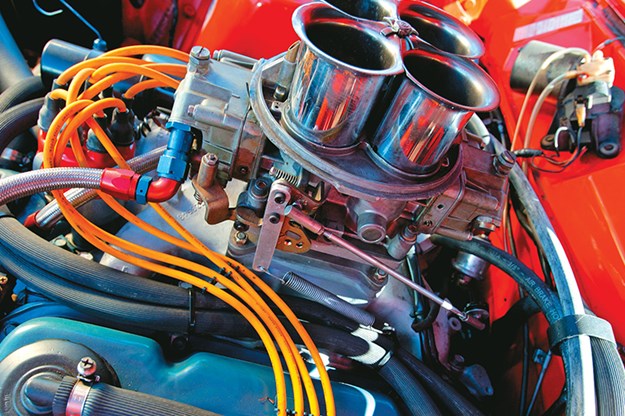 CAMS introduced Group C touring car regulations for 1973, a combination of series production and improved production rules so the eight-round touring car championship and endurance races were fought out by GT-HOs, XU-1 Toranas, Chargers et al.
The championship ran from March to July with Allan Moffat in his GT-HO winning the first four rounds with arch rival Peter Brock winning the next encounter.
The sixth round of the championship was held in Adelaide and will go down in motorsport folklore for the one of the most bizarre incidents ever. After scoring pole position for the race Moffat woke Sunday morning to the news that his #9 Falcon had been stolen from Stillwell Ford where it had been based overnight.
A joyrider had broken in and stolen the car and as the local police searched for the GT-HO, moves were made to find Moffat a car and get him on the track. With the car nowhere to be found, Ford veteran Murray Cater generously handed over his GT-HO Phase III for Moffat to drive. An oil company sponsor clash (Moffat was BP and Carter Shell), was put to one side, and Moffat finished second to Brock.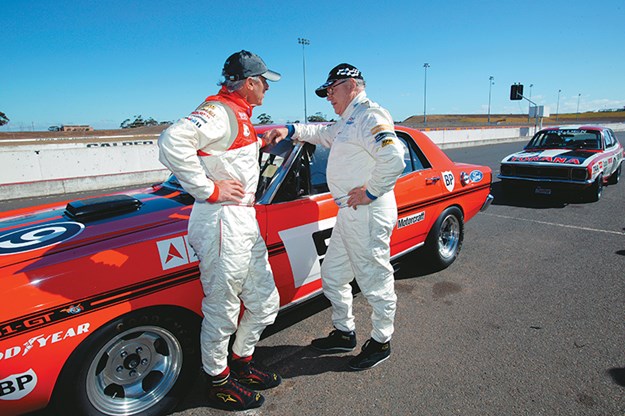 Moffat's car was discovered days later with a note left by the thief along the lines of "My apologies to Allan. Sorry we inconvenienced you, but what a beaut car it was. I hope you go on to beat the Toranas, Allan. Sorry about the spare carby but we had to hock it for the fuel. What a thirsty beast it was. Signed, The Phantom Hunter."
Moffat went on to win the next round at Oran Park and made his final appearance in the GT-HO Phase III at Sydney's Warwick Farm track which was to close after this meeting. Moffat was an early retirement but had enough points to win his first of four Australian Touring Car Championships, something he would have loved to have done in his TransAm Mustang.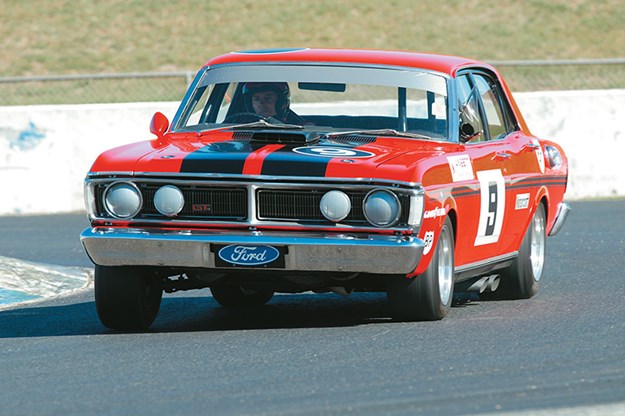 Yes, that's Peter Brock behind the wheel of Moffat's XY for a Unique Cars exclusive
In a fitting tribute that final last Moffat car is now a highlight of the Bowden collection. It still wears its scrutineering sticker from that final Warwick Farm meeting.
The Ford Falcon GT-HO Phase III was a remarkably successful touring car and its winning ways on the racetracks of Australia led to its passionate following over the past 50 years.
From Unqiue Cars #455, July 2021
Unique Cars magazine Value Guides
Sell your car for free right here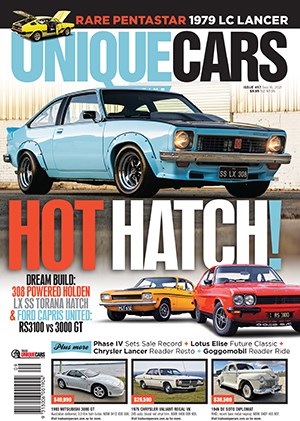 Subscribe to Unique Cars Magazine and save up to 42%
Australia's classic and muscle car bible. With stunning features, advice, market intelligence and hundreds of cars for sale.
Subscribe