What's a mod and what's not - What Do You Reckon? 455
---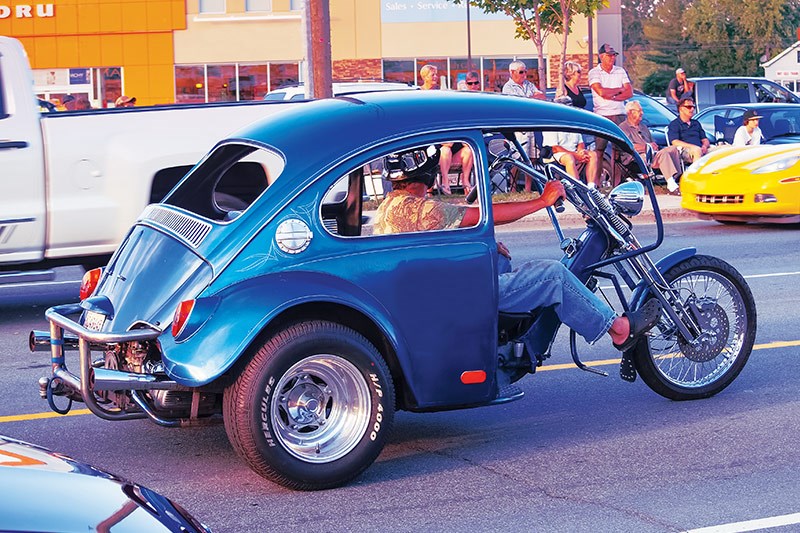 Glenn Torrens loves lists...but has just scrolled through one he hoped he'd never see
In my kitchen, I keep a note pad and pen for my shopping list. Often, in my diary I'll write a list for work and I usually work from a list to restore or resurrect whatever car is in my garage.
So, as much as I love lists, it was with mixed emotions that I saw a list drafted by NSW Road and Maritime Services (RMS – my home state's vehicle registration authority) that outlined what is, and isn't, acceptable as 'modifications' and 'accessories' for older cars using the H- and M-plate registration schemes.
As I've written here before, there is no doubt our 'classic' H- and M- number-plate schemes are terrific: They have allowed the keenest (worst?!) of us to enjoy more beaut old cars. It's encouraged a fresh bunch of enthusiasts to get in on the action, too, and has caused more cars to survive.
How? In the old days, a typical H-plated car – often a fastidiously maintained and expensive racing thoroughbred – was trotted out only to a car club event. Few people would be bothered with that for a 1980s family four-door worth maybe $3-5000. But these days, without the traditional tethers of only being able to attend a car show or club run, more – and many – ordinary cars from decades past are being enjoyed more often.
Parents are driving kids to school or the beach in classics. More P-platers are cruising classics. And long-term car nuts (like me!) are livin' the dream by owning two or three (or more – like me!) classics instead of just the one shed-dwelling, special-occasions-only, investment-grade GT/GTS-type classic of a decade ago.
So, back to the list: Unfortunately, the NSW RMS-produced draft list exists because some 'enthusiasts' have rorted the H- and M-plate scheme. That's why the gov'ment has had to step-in with a list, using words and sentences that even a six-year-old can cope with, to close the loopholes; to remove the opportunity for bending the rules.
Sure, to most car enthusiasts, much of the list's mentions – such as references to replacement wheels – are so obvious as to be dumb. To me, the term 'standard' in the context of a car is pretty easy to understand: It means no crazy tricks or tweaks; the important bits, built into the car when it was new, remain. 'Era correct accessories'? Yeah, similar deal: available when the car was new…or around-about. I'm sure most car enthusiasts would accept fitting a CD player – as did many owners of cars in the 1990s and noughties - or a present-tech Bluetooth sound system but would frown at a set of 20-inch full-bling alloy wheels or a supercharger being considered 'standard'.
But to other people – such as a Victorian bloke on a FB page a while ago – an older car with the inner rear wheel arches widened to the chassis rails, a narrowed heavy-duty Ford rear axle, a later-model all-alloy GM LS V8 up front, a comp-type plastic fuel tank in the boot and a six-point protection cage is 'standard' and hence eligible for H-plates. (And get this: because I commented that maybe his car should be considered 'modified', his response was: 'You don't know what you're talking about.' True story!)
Sure, our Mint-Bro VL Commodore-modifying Facebook mate was in another state – so his actions couldn't directly affect me – but there's little doubt rorting attitudes such as his have led to NSW's Big Brother stepping-in for a closer look at our classic cars. As a long-term car nut, it's frustrating that – as in other areas of life – the actions of a minority can wreck things for everyone else.
Hopefully, the RMS's creation of a list of acceptable modifications, upgrades and accessories – that the smart-arses won't be able to argue with – will help ensure the future of our terrific classic car scene.
From Unique Cars #455, June 2021
Unique Cars magazine Value Guides
Sell your car for free right here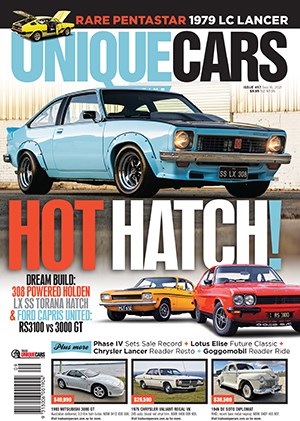 Subscribe to Unique Cars Magazine and save up to 42%
Australia's classic and muscle car bible. With stunning features, advice, market intelligence and hundreds of cars for sale.
Subscribe