Interview: Meet Mr Porsche, Alan Hamilton
---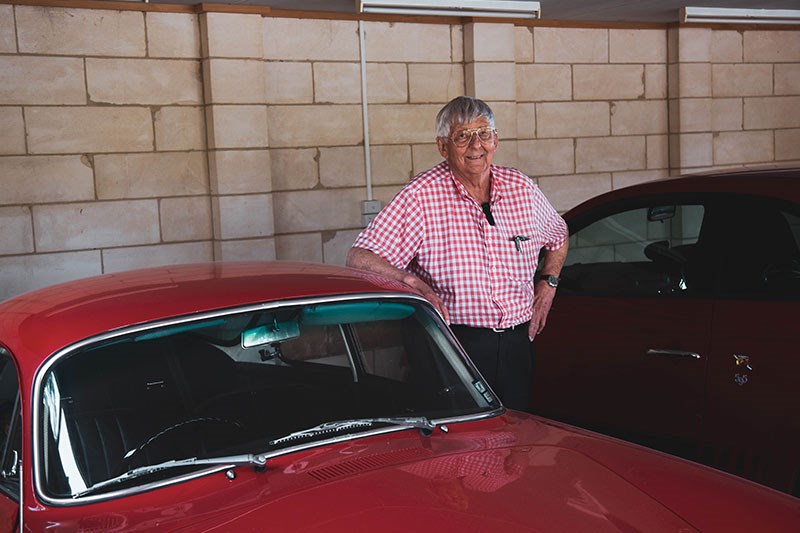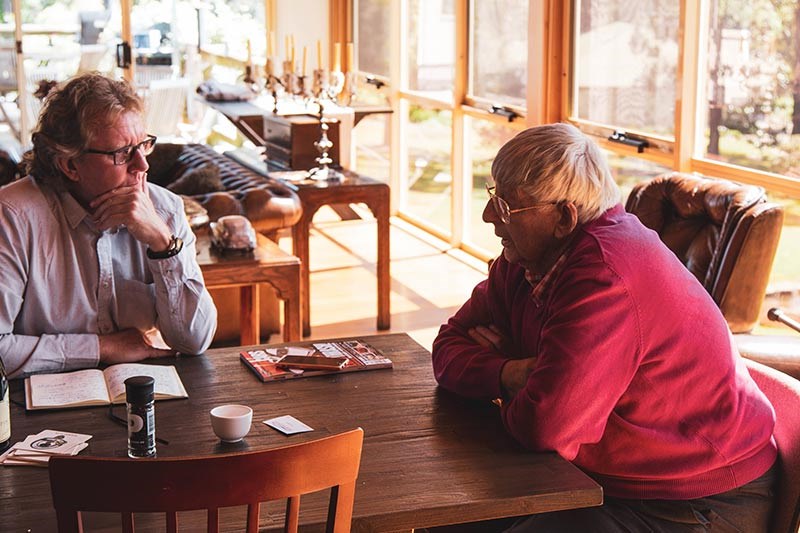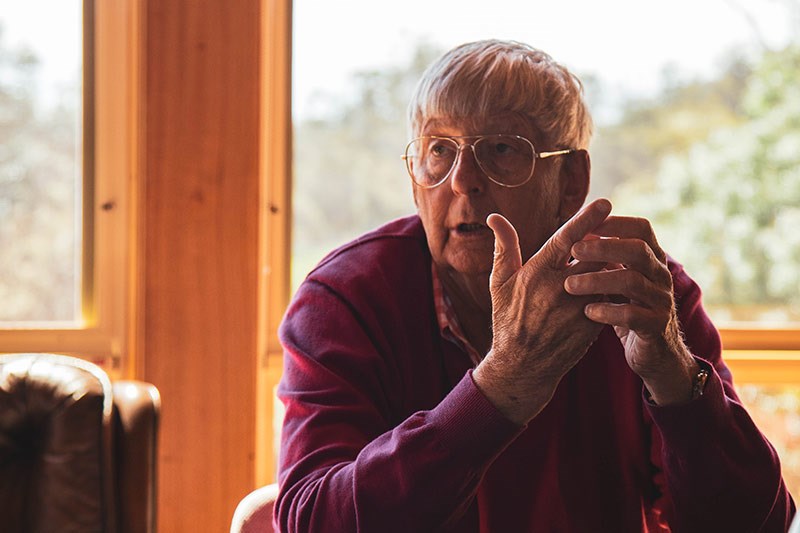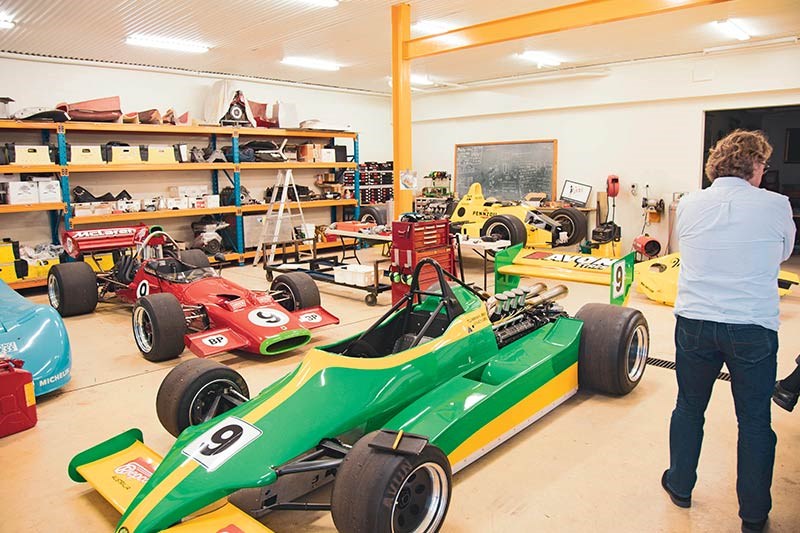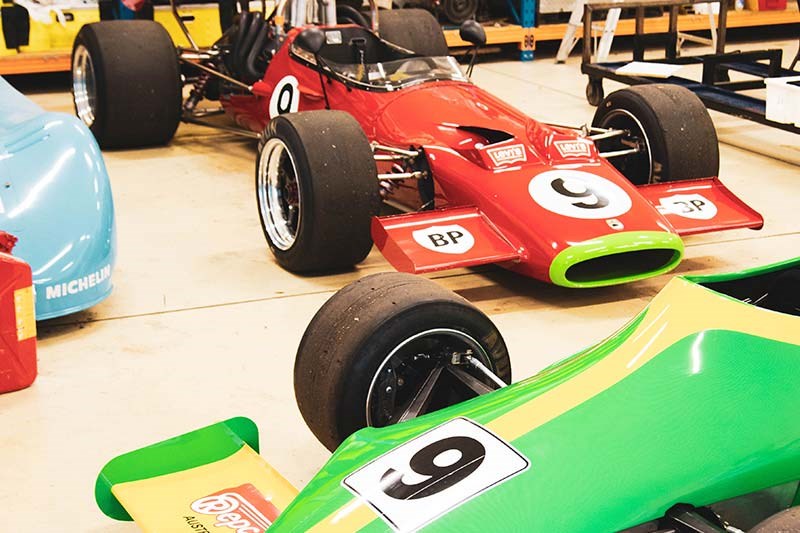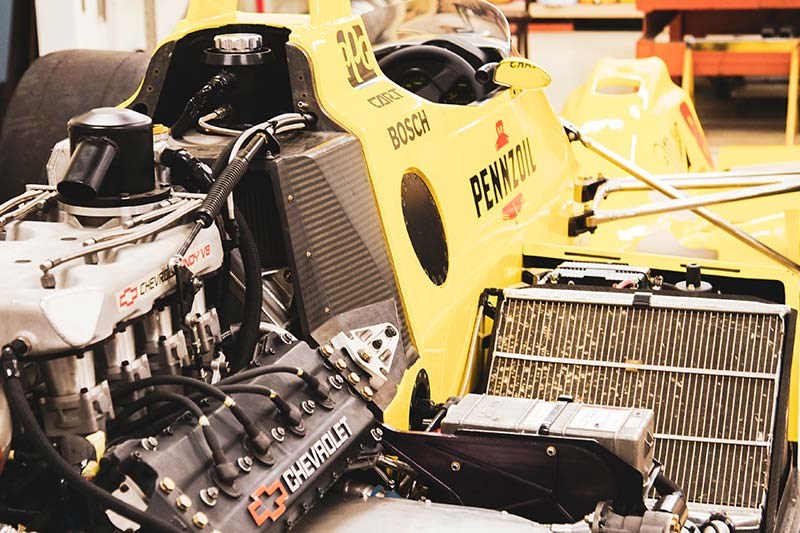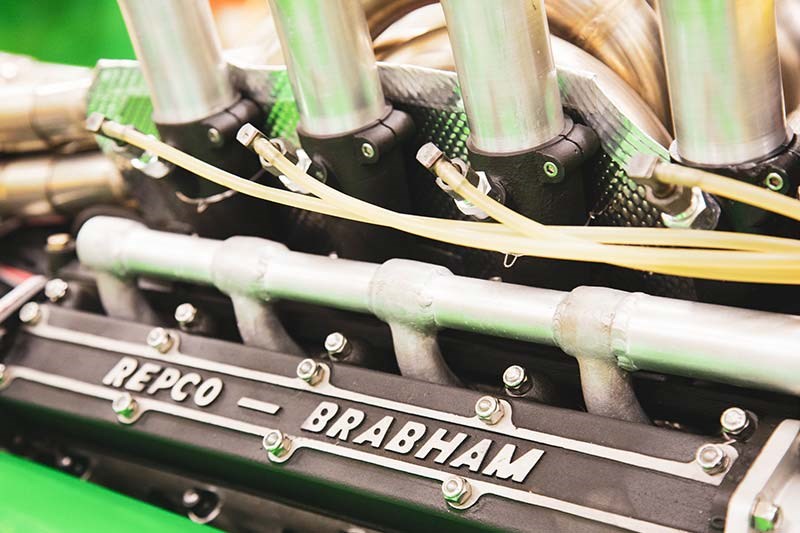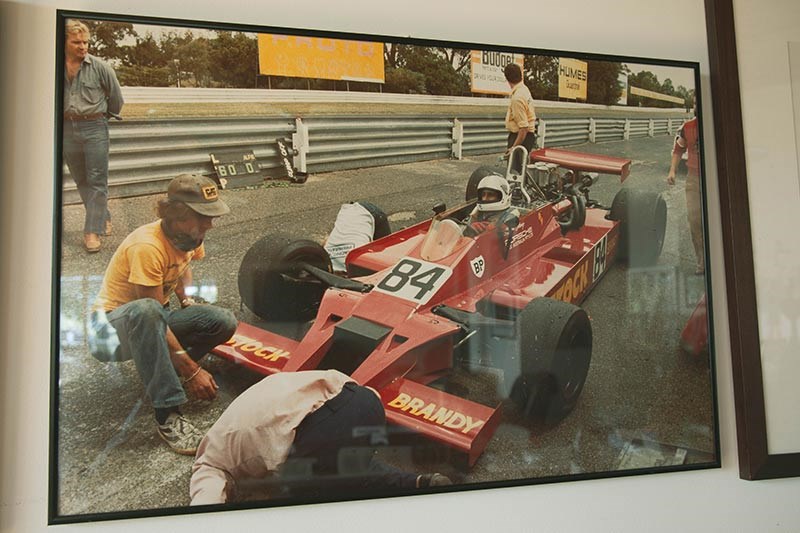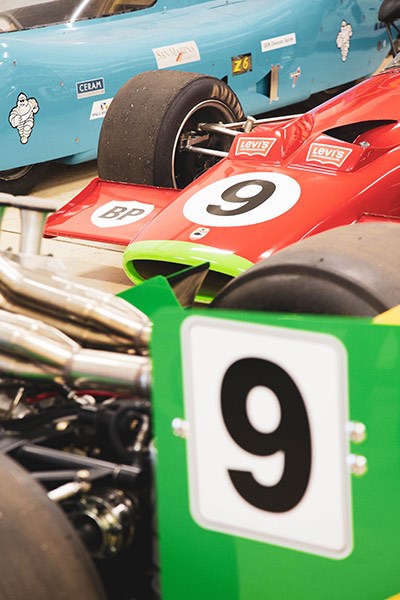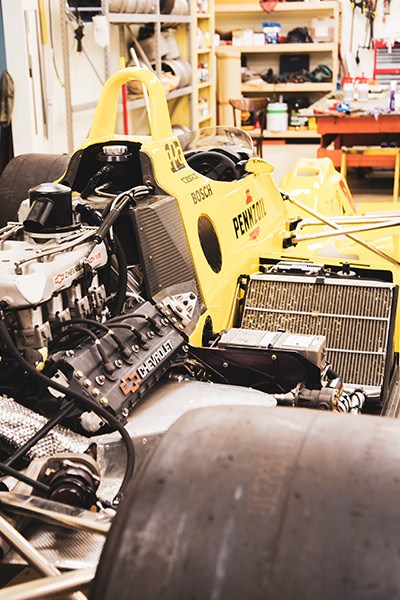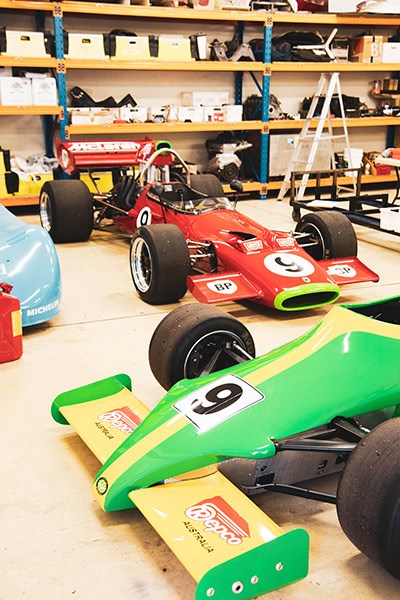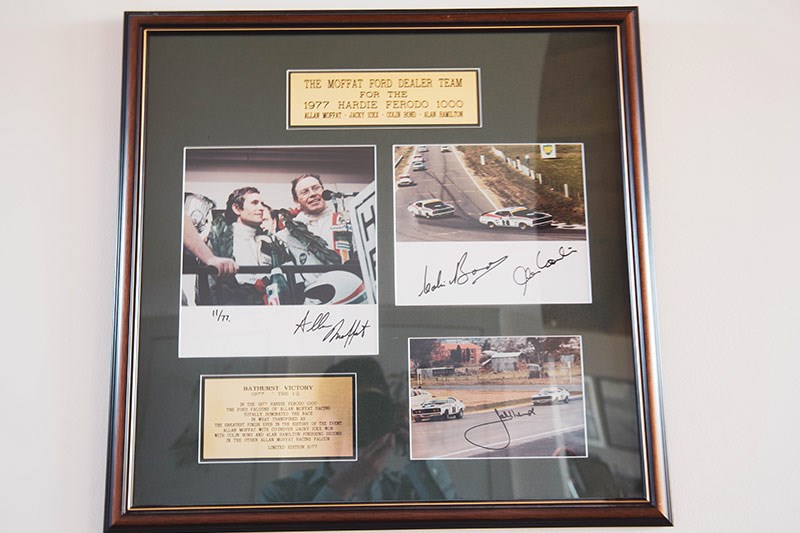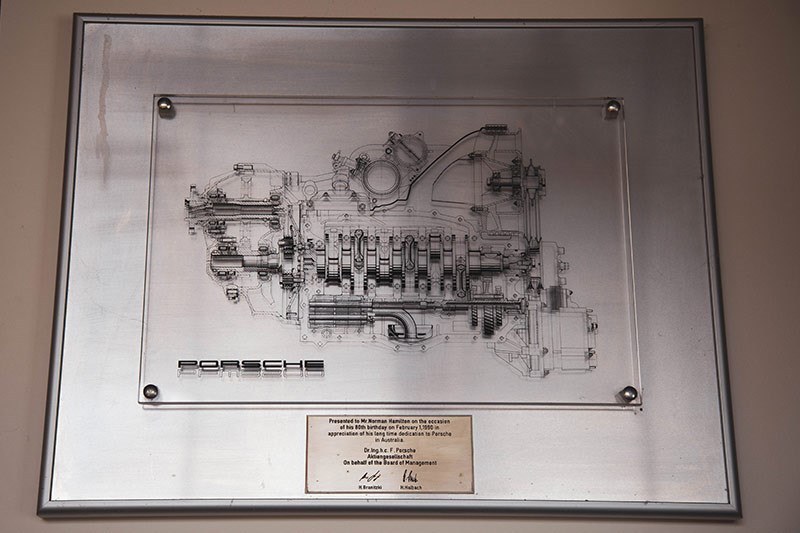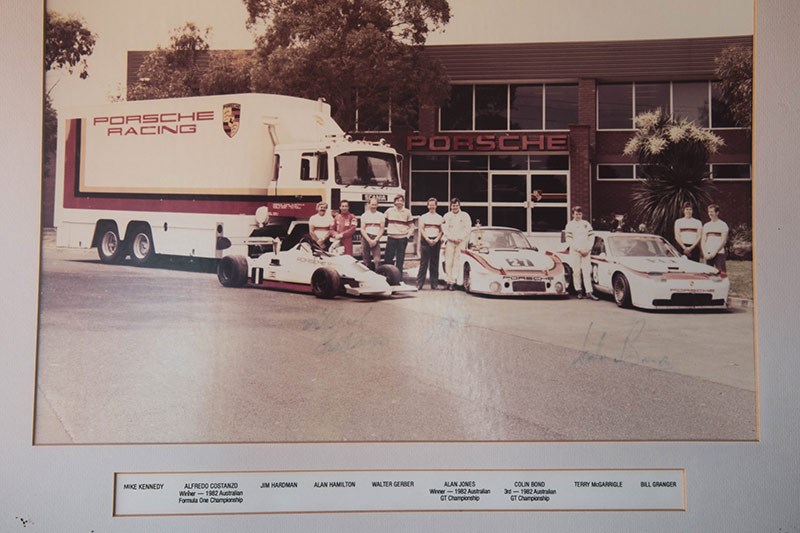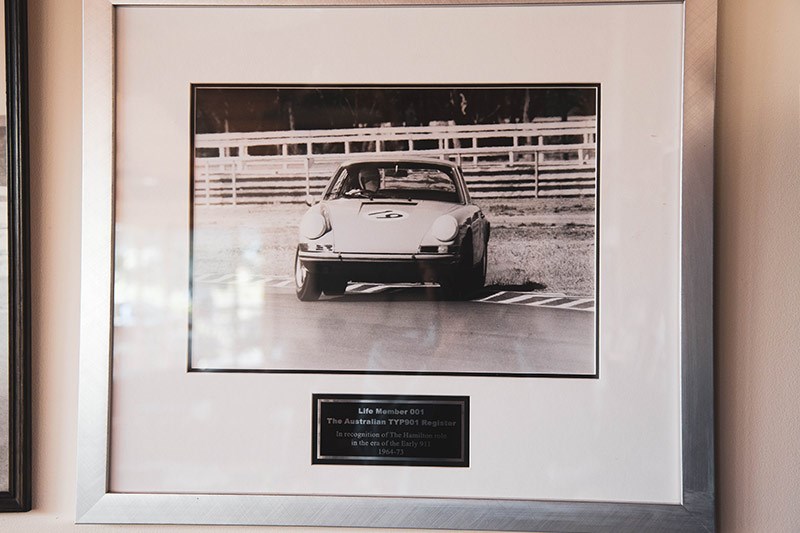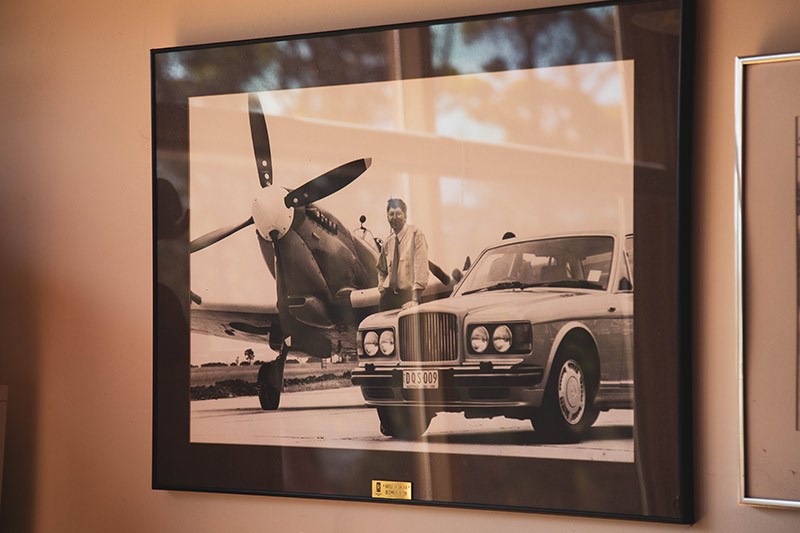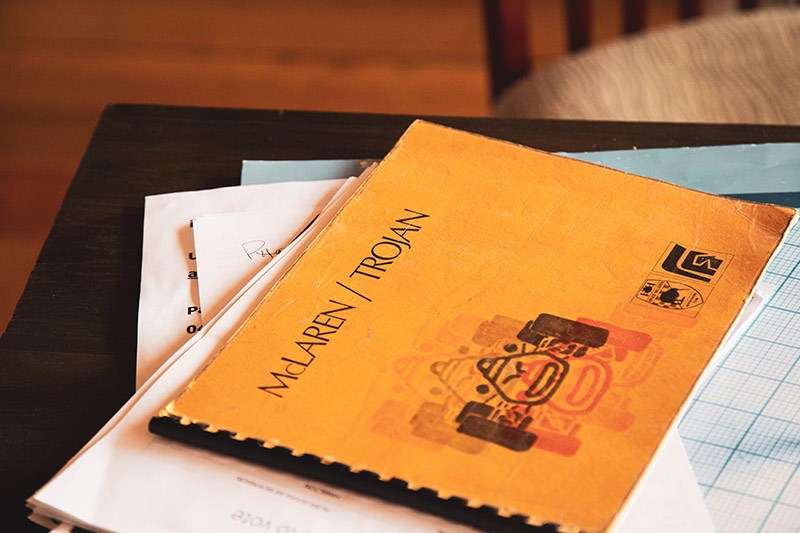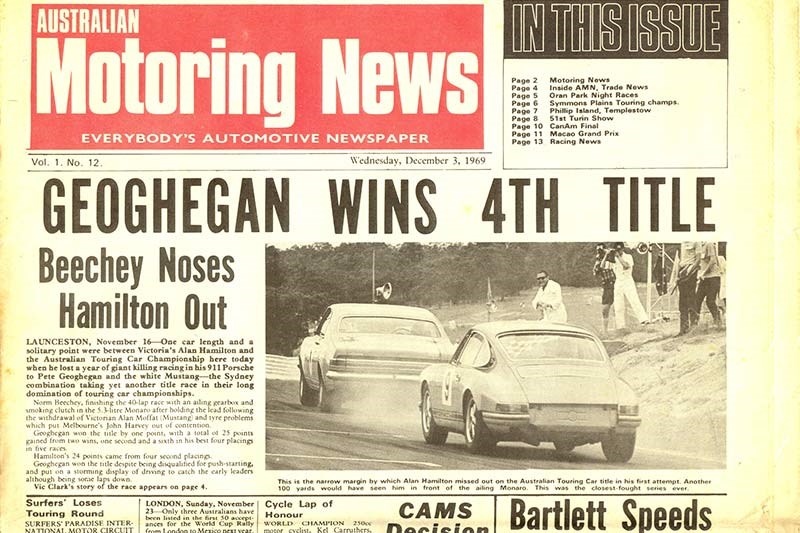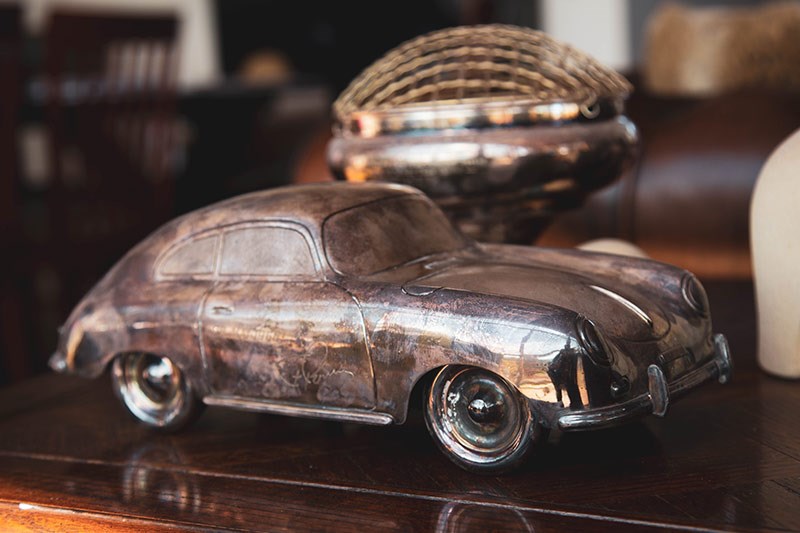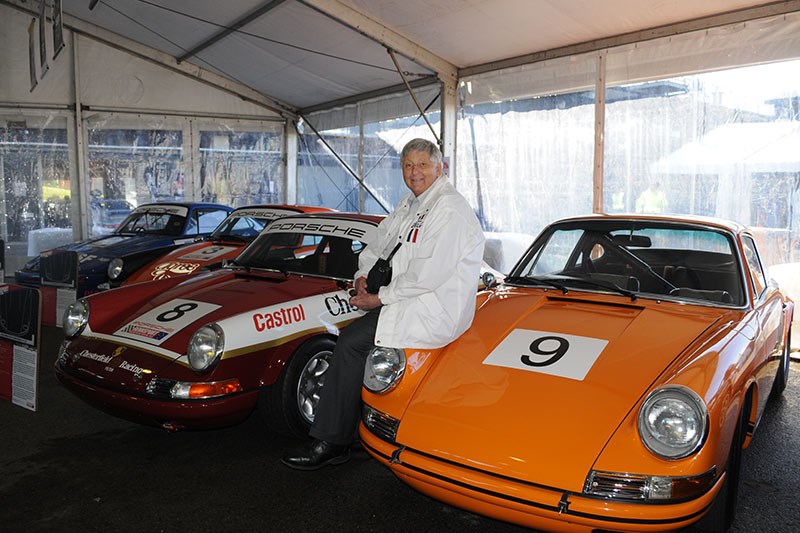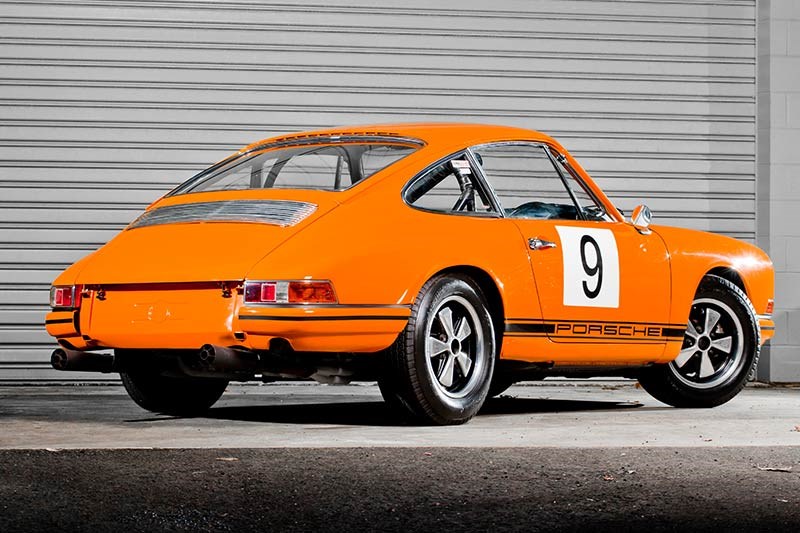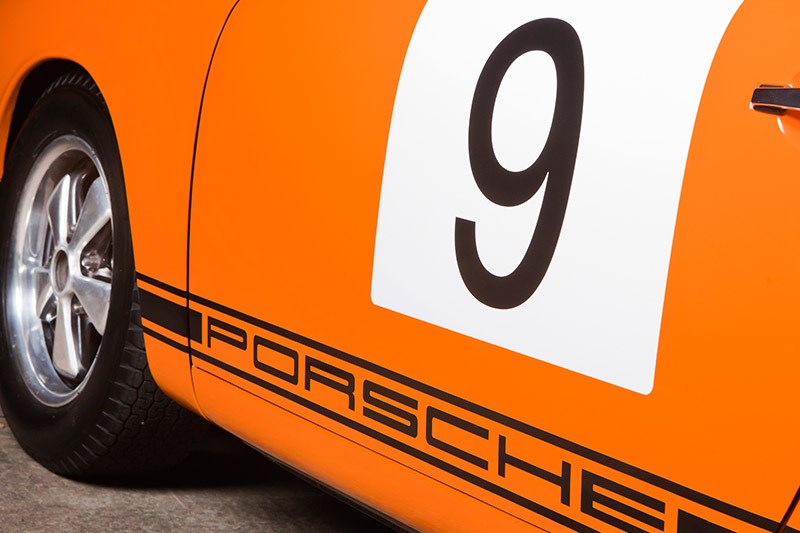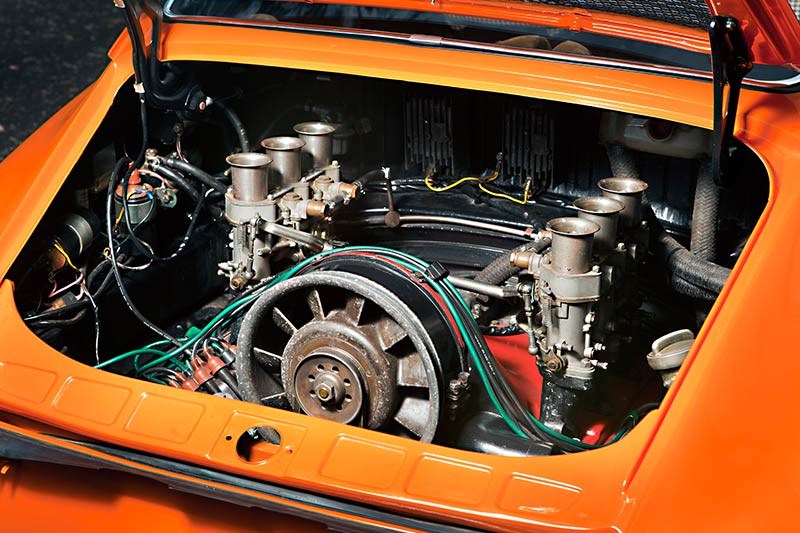 Alan Hamilton and Porsche - as the old song says of love and marriage, you can't have one without the other
Alan Hamilton
Porsche was born in 1948 and just three years later an Australian pump manufacturer acquired the Australian franchise after a chance meeting in a café in Switzerland.
It was 1951 and Melbourne businessman Norman Hamilton was in Europe familiarising himself with the latest technologies. While he was travelling from Austria to Switzerland a low-slung sports car whipped past him. Some time later he spotted the car outside a café and he went inside to find the owner. After introducing himself to Richard von Frankenberg, a German racer and Porsche test driver, Hamilton convinced von Frankenberg to let him follow him to the Porsche factory to meet his boss.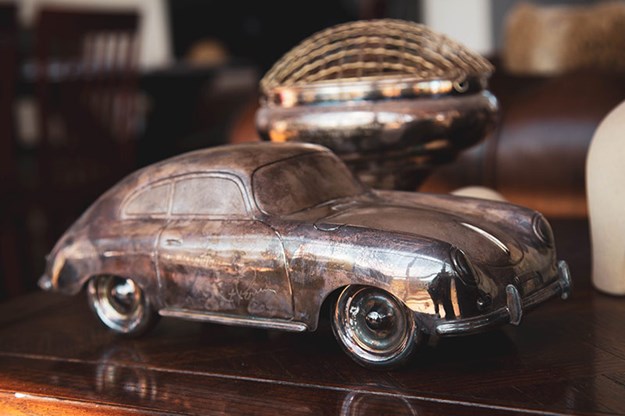 After formal introductions, a short tour of the factory and a handshake, Hamilton acquired the Porsche distributorship rights for Australia and New Zealand. He immediately ordered two cars; a red coupe and green cabriolet. At the time the coffers were so low at Porsche that Hamilton had to stump up funds to pay for the tooling to make the cars right-hand drive. 
Australia became Porsche's first distributor country outside Europe and with it came both the Volkswagen and Borgward franchises.
Late in 1951 those two Porsches arrived here, registered WG 324 and WG 325 and the launch activities included a drive on the roads surrounding nearby Albert Park Lake.
| Read next: Australia's first Porsche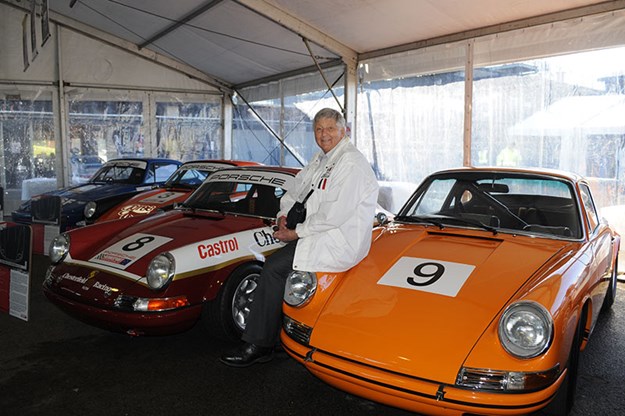 Hamilton reunited with his old flame
Sales were tough in those early days with anti-German sentiment lingering WWII, a struggling economy and massive import restrictions.
Many struggled for enough money for essentials, let alone a sports car. Besides nobody had ever heard of Porsche. It looked like no other car; the engine was at the wrong end and cooled by air and its flat cylinder layout made a strange exhaust note.
To promote the brand Hamilton turned to motorsport and come early 1952 the Porsche 356 made its competition debut at a hillclimb event at Hurstbridge northeast of Melbourne. This was possibly the first example of 'Win On Sunday, Sell On Monday'.
| Read next: The story of Alfie Costanzo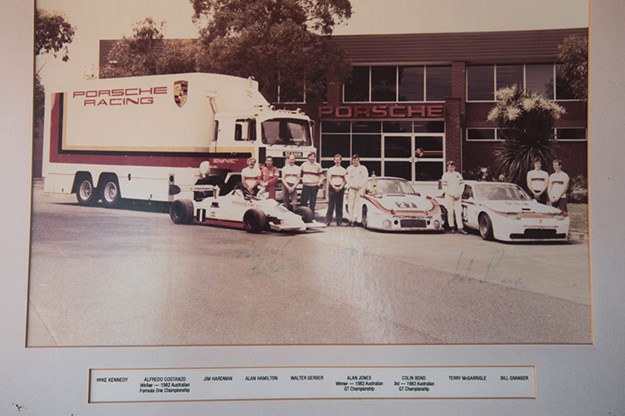 In front of 50,000 spectators the Porsche competed in a production car race at Melbourne's Fishermens Bend circuit but retired early. Next up was the Port Wakefield Speed Trials in South Australia where the 356 coupe won its class.  At least race fans knew a bit about Porsche and the first sale in the state occurred shortly after.
Being a shrewd businessman Hamilton jumped on the opportunity to promote the Porsche name in the REDeX around Australia Trial, an event that captured the nation. After 14 punctures and countless other issues the Porsche, still the company demo, was classified a finisher.
After studying mechanical engineering and securing a job at William Adams, that included once driving a grader from Benalla to Clayton for service – in reverse, (because it was faster) Norman's son Alan joined the family Porsche business in late 1962, at age 23. By then Alan had driven many Porsches, the first time unassisted was when he was nine.
| Read next: The day Porsche drove three 956s through Melbourne traffic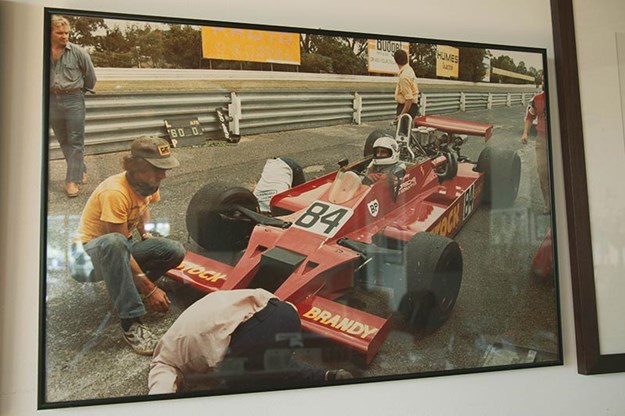 In 1965 Alan was sent to Porsche HQ in Stuttgart for nine months to meet the people he would be dealing with as an importer and while there worked across several departments to get a thorough understanding of the business. Shortly after arriving he struck up a close friendship with Wolfgang and Peter Porsche.
In no time Hamilton ordered himself a 912 Porsche and checked out all the dyno sheets to get the most powerful engine fitted to his.
Not long after he took delivery it was written off but Alan survived. Later in 1965 Norman Hamilton flew on the inaugural flight from Australia to Austria and Alan met his father at Vienna airport. Together they drove back to Stuttgart in the first ever right-hand drive Porsche 911 produced.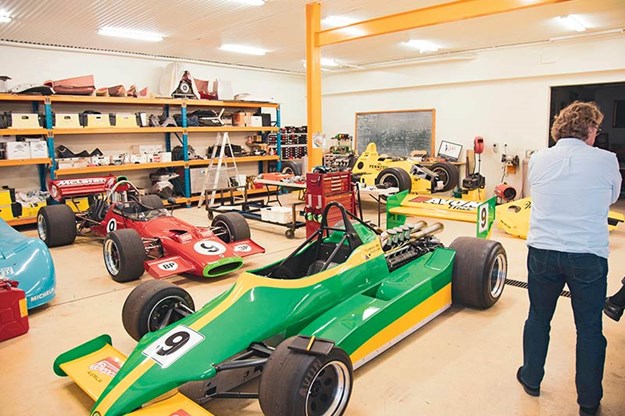 The Hamilton collection points to the diversity of his motor racing interests and experience
After several years tutelage from his father while honing his own business acumen Alan eventually took over the running of Porsche Australia and remained its CEO until the business was bought out by Porsche in 1992.
We recently caught up with Alan at his Dromana (Vic) estate, a cattle and vineyard property that has his old McLaren M10B F5000, an Indycar and another open wheeler all fettled for historic racing in the former cellar-door sales area.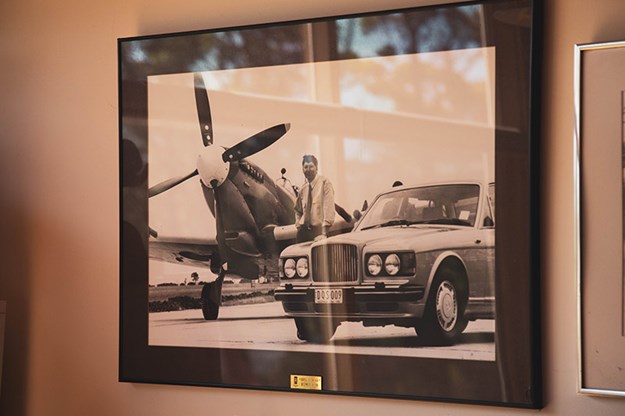 Of memorabilia items, Hamilton has a few
UNIQUE CARS (UC): When Porsche was a family owned business in the 1960s and 70s was it more dynamic and faster moving without the weight of a conglomerate?
ALAN HAMILTON (AH): No, if anything it was slower moving and it wasn't until Wendelin Wiedeking became CEO that production and every aspect of the business was modernised. If you look at the business today a 911 costs about $240,000 dollars. Back in 1990 a new 911 cost $180,000. So if you looked at the 1990s car in today's dollars it would be $500,000 but Wiedeking's processes and manufacturing modernisation has allowed to cars to be produced at a lower cost.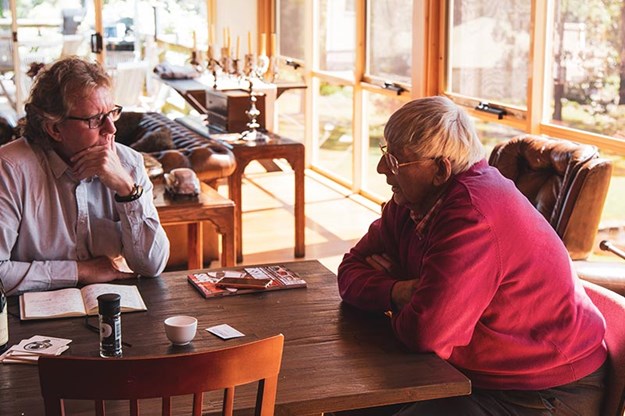 Higgo sits in rapt attention as Alan Hamilton spills the beans
UC: Was the Porsche brand immune from the booms and busts of the economy?
AH: Not at all. Booms and bust cycles existed because in reality a Porsche is a luxury toy. The 911 is a two-seater and not something you need to drive every day, so when the economy or businesses tightened up the first thing to go were luxury toys. The reverse is true of course, if the economy and stock market is going gangbusters people are quick to buy a Porsche or other luxury brands to show how successful they are. Porsche is still at the top of the tree of aspirational and successful brands. We used say to people 'If you want to buy the best sports car in the world you buy a Porsche if you want to buy the best sedan, buy a Mercedes.' Today it is different. If you want the best sports car in the world it is still a Porsche but for sedans I think you can add BMW and Audi into the mix with Mercedes.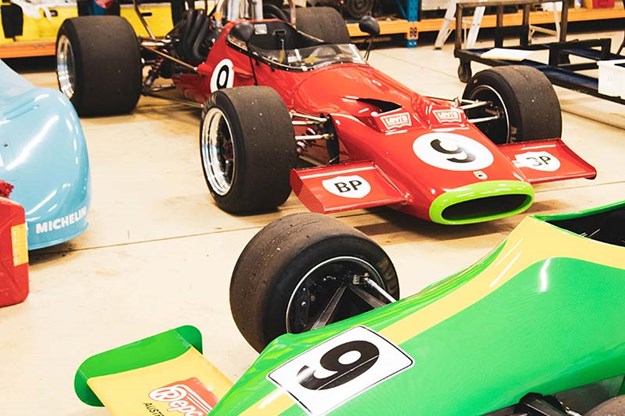 UC: Or a Panamera?
AH: No. I am not keen on the Panamera and I think when Professor Porsche was asked many years ago why don't you build a four-door sedan, he said that shoemakers should stick to their last. In other words, do what you do well and leave the sedans to other people. And I'm not so sure the Panamera is a great car. It's a bit like the 928S. It wasn't a sports car and it certainly wasn't a touring car. The 928S was a grand touring car if you wanted to take a drive from Melbourne to Sydney give me a 928 any day and today possibly you might say give me a Panamera. But I might do it more comfortably in my Audi.
Because I still have to fall into the Panamera and struggle to get out of it because it is set low like a sports car.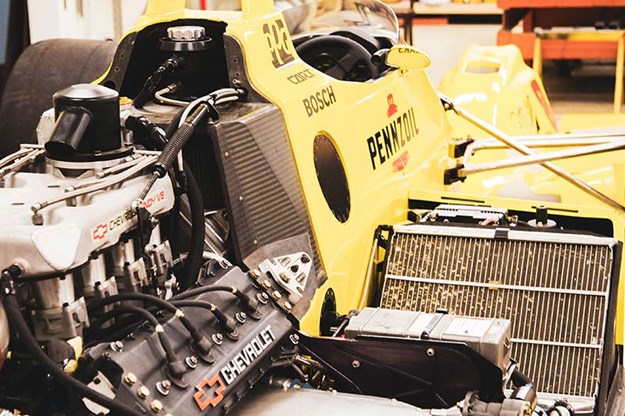 UC: In the mid-1970s Porsche considered dropping the 911 for the 928. What was your reaction?
AH: That was when the business was under Dr Ernst Fuhrmann the Porsche Chairman and overall director. He was responsible for introducing the 924 in 1976 and 928 in 1978 as he saw them replacing the 911, which he considered outdated. Fortunately there were wiser heads at the factory that quietly developed the 911 so when Peter Schutz took over the company they had a new model – the 911 Cabriolet and new engine line-up – ready to go. Schutz was against scrapping the 911 all along. So the 911 continued as a successful entity whereas the 928 was dying and the 924 eventually became the 968, which was a terrific car but tainted by the lack of performance of the 924 and the 944.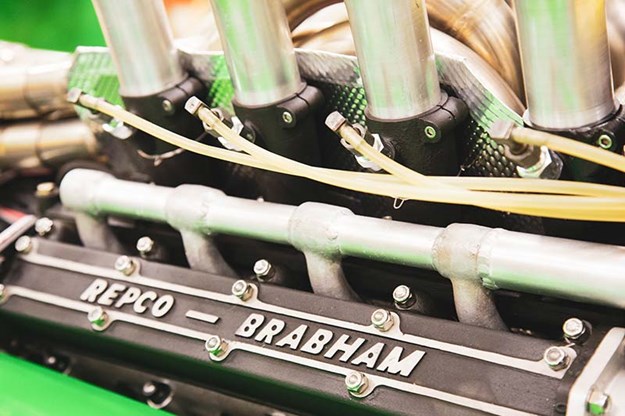 UC: When you were running Porsche Australia the landscape was very different to today. There were fewer competitors but you had a draconian and limiting import quota system inflicted upon you by the federal government.  How did you sell cars and make a quid back then?
AH: It was very difficult. We built our market up to around 300 cars per year and when the Whitlam government introduced the import quota system and we were restricted to 78 cars a year because of our previous importing history. That figure was unsustainable, so we took on a Volvo franchise. The import quota system saw a lot of people receiving quotas that they didn't need. If a person bought a car as a tourist delivery and collected it in Europe, each year they would be given another quota to bring in another one because they had history. So I started buying these quotas. It wasn't too bad for Porsche as I could add the $1000 that I paid for them onto the price, but others like John Conomos who was running Daihatsu couldn't do that as his vehicle only cost around $2000 and to add another grand for a quota wasn't feasible. By purchasing unwanted quotas we built our market up again to where we could survive and once we did hand the Volvo franchise back we concentrated solely on Porsche.
When Gough Whitlam was on one of his overseas trips the acting Prime Minister Jim Cairns received a visit by General Motors representatives who put 22,000 pink slips (termination notices) on his desk and said they would go out the next month if they didn't receive protection.
Before Whitlam reduced import tariffs by 25% across the board GM and Ford held about 80% of the total market. When the limit was reduced it destabilised the market and Japanese imports were being loaded with a lots of accessories including air conditioning and exterior mirrors and proper heating systems, which you got for nothing. Back in the day I think even the heater might have been an option on a Holden.  So suddenly imported cars were coming in as hamburgers with the lot and selling considerably cheaper than the local manufacturers cars, and overnight Holden and Ford's share dropped to about 55% with imports growing to 45%.
When the Fraser government got in the quota system remained for maybe another 18 months with some changes including direct allocation and the stopping of automatic quotas given to a person who bought in one car once in 1971. It started to even things out and the total market was steadily increasing.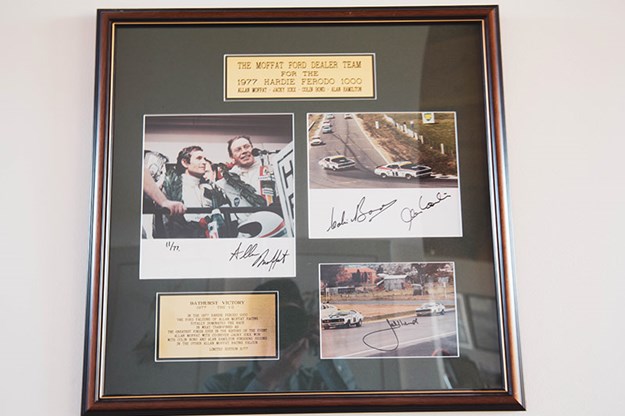 UC: From 1951 to 1992 what was your best sales year?
AH: Our best year was 1986/87 and we sold about 657 cars.  That can't be compared to today's sales figures that are up around 3000 units due to SUV's and other models, but 911 sales remain around 650 units.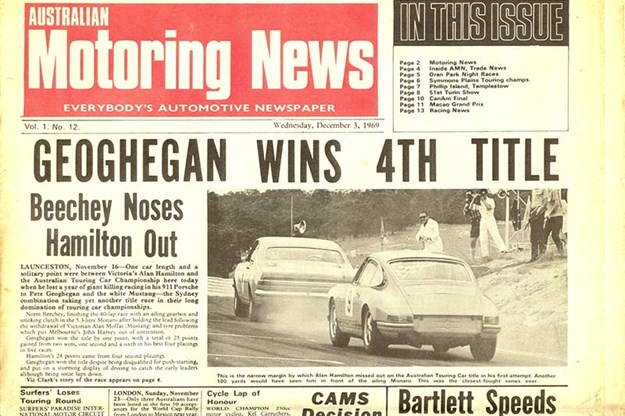 While Hamilton topped the points in the 1969 Touring Car Championship, Ian Geoghegan pipped him for the prize by one point on adjusted scores
UC: What are your fondest memories of Porsche?
AH: My fondest memories are the people, both those who worked for me and the customers we met, it opened so many doors. Lord Casey was one of our customers and we used to have interesting conversations.  It was a case of our family welcoming their family. Today I'm not sure if it's still like that.
We also made very good friends with many of our staff members and some still keep in touch with me today, even though I've been out of business for 26 years.
Our clientele was very much A-listers, VIPs, captains of industry and celebrities.  When Peter Schutz was on American TV he was asked what it was like to be any automobile business, his reply was, and he was talking specifically about Porsche, "We're not in the car business we sell people dreams." And that is so true because nobody really needs Porsche.  You can have one by all means but it was everything that Porsche brought to motoring that made it special. Now other cars bring a great deal of enjoyment but back from 1951 to the mid 1990s Porsche was almost a stand-alone.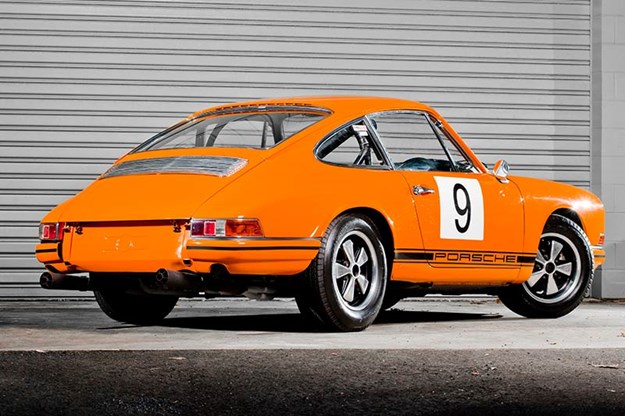 The entry of Hamilton's Porsche threw the cat among the touring car pigeons
UC: Do you have any favourite models? If so what are they and why?
AH: I do have a couple of favourites but they relate more to the racecars as Porsche was setting new standards at the time. One that comes to mind is the 908–3 Sports car. I remember Jackie Ickx had just set a new lap record at the Nurburgring in his 3-litre Formula One Ferrari. That time got beaten by a Porsche 908–3 which also had a 3-litre engine but with less power, as its purpose was endurance racing. In terms of road cars I was often asked which is your favourite model and I would always say, "To do what?"
If I was to go over the Black Spur (Victoria) on an early morning run it was a 911 every time but if it was a do a run to Sydney then you'd take a 928 as it would be effortless to drive compared to the 911. But I was just fortunate to be able drive all of them.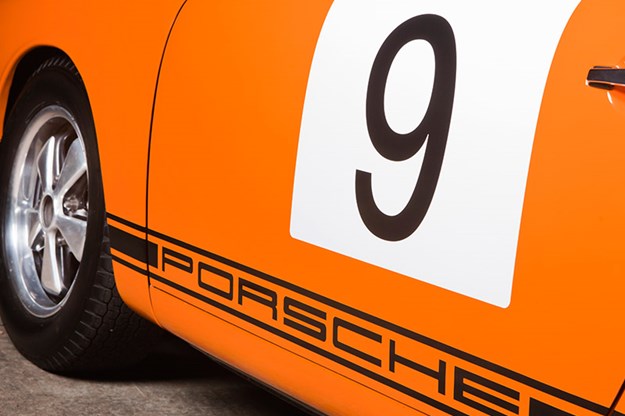 UC: Does Porsche still have that exclusivity and air of something special about it?
AH: I believe the 911 does and I believe there are elements in the Boxster and the Cayman that do, but I don't think that Panamera does.  To me that Panamera is neither your arse nor your elbow. It is not a genuine sports car and not a genuine touring car.  It is a compromise.
If someone wants a Porsche badge and has a family and doesn't want to buy an SUV the Panamera might be the only solution.  With the SUVs you give Porsche owners a reason to stay with the brand.  In the past if a 911 owner needed a family car for they'd go to another brand like Mercedes that also offered sporty alternatives making it harder to get them back to the Porsche fold.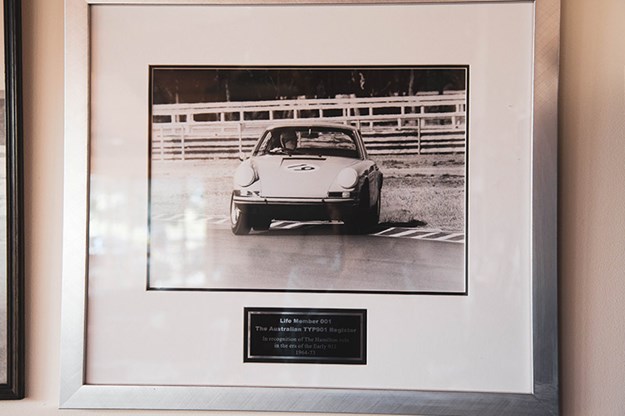 Hamilton punting the 911 with his usual enthusiasm back in the day
UC: What is your take on the value of old Porsches, particularly air-cooled ones that have gone through the roof?
AH: I don't understand it at all and it makes me very sad because if I look back at some of the cars I owned, I think shit, I sold a car for 12 grand and now it's worth $1.5 million (laughs). I guess it's like a Rembrandt. They have stopped making them and even when they were, it wasn't that many and there are even fewer around today. So if you want a Carrera RS lightweight from 1973 you have to pay $1.5 million.  It's not just 911s, because even the 928S4 could be bought for 35 grand a few years ago and now they command closer to $100,000. They were a genuine 175-mile an hour car straight off the showroom floor.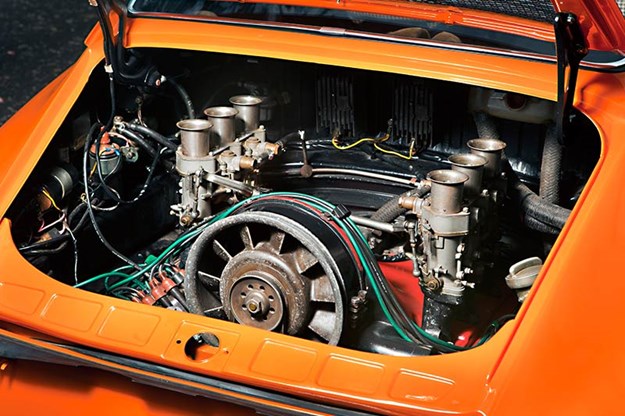 Hungry trumpets hint at the 2.0-litre engine's potency
UC: When your father acquired the Porsche franchise he also got Volkswagen and Borgward. When did he relinquish the VW franchise and why?
AH: He was given a choice by the government. Lord Nuffield came to Australia to set up the BMC factory in Sydney and he told the government inquiry the VW wasn't suitable for Australia due to its air cooled engine and our harsh climate. My father pointed out that Rommel didn't do too badly in the African desert with his air-cooled vehicles while the American and British vehicles were breaking down all around him.
In those days we were under heavy import restrictions we only got the import license to bring in two and a half cars a year, because it was based on a monetary amount not a number of vehicles. In the first few years because dad only got an import license for a certain amount of money to import Porsche cars he was asked to make a decision whether he wanted Volkswagen or Porsche. Luckily he went for Porsche.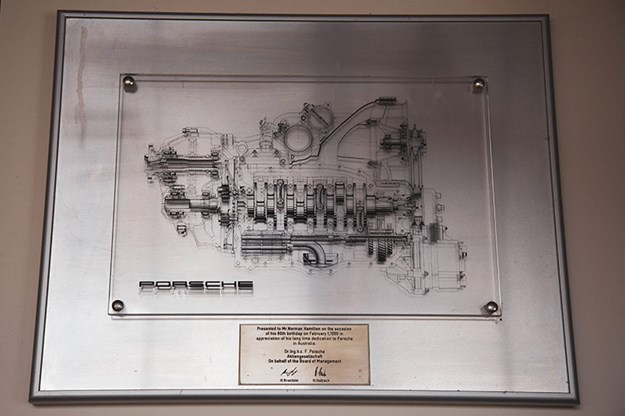 UC: Who was Porsche Australia's first customer?
AH: His name was Mr Lewis of Kelly and Lewis Pumps who were actually competitors to my father's pump manufacturing business.  He bought an ice green coupe. 
The two original cars bought by Dad were a beetroot red coupe and an ice green cabriolet. And these two cars along with that first car we sold to Mr Lewis still exist in Melbourne today.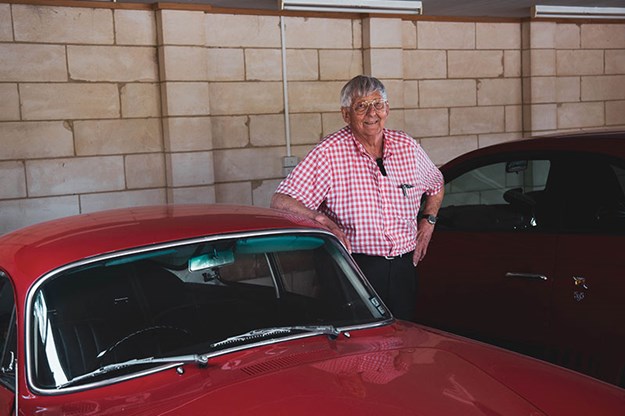 Alan Hamilton is justifiably proud of his successful career in business and motorsport
HOT LAPSTER
Juggling his time between running the family business and competing at the highest level of motorsport is what Alan Hamilton did for many decades.
Such was his talent a career as a works Porsche driver beckoned in the late 60s, but Hamilton derived as much satisfaction from behind his desk at Porsche as he did from behind a steering wheel so he elected to combine the two.
He rose to the top in touring cars against the likes of Bob Jane, Norm Beechey, Allan Moffat, Ian Geoghegan and Bryan Thomson, all driving brutish V8 Mustangs and Camaros and finished the 1969 Touring Car championship in his Porsche 911 with the most points, but the rules stated each driver must drop a round. He lost by one point to Ian Geoghegan.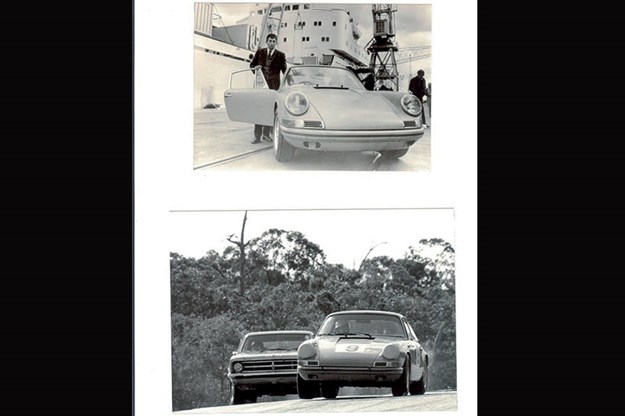 By then he'd already proven himself in sports cars taking several national circuit and hill climb titles. After touring cars Hamilton moved to massively powerful Formula 5000 open wheel cars that netted him a runner up spot in the Gold star series, a third in the Australian Grand Prix before a life-threatening crash at Sandown Park in 1978. Hamilton co-piloted with Colin Bond to finish second at Bathurst in the famous Ford 1-2 of 1977.
As a team owner, Hamilton was in a league of his own.
His team and drivers, including Allan Moffat, Colin Bond, Alan Jones and Alfie Costanzo secured several Australian GT and Gold Star crowns. Costanzo stunned everybody when he lapped the old Sandown Park circuit in under a minute, the only driver to ever do so. Behind the wheel of Hamilton's ex James Hunt McLaren M26, converted to F5000 specifications Costanzo stopped the clock at 59.6s on the lumpy, confined, high speed circuit. There was also a tilt at the Le Mans 24-hour race in the early 1980s.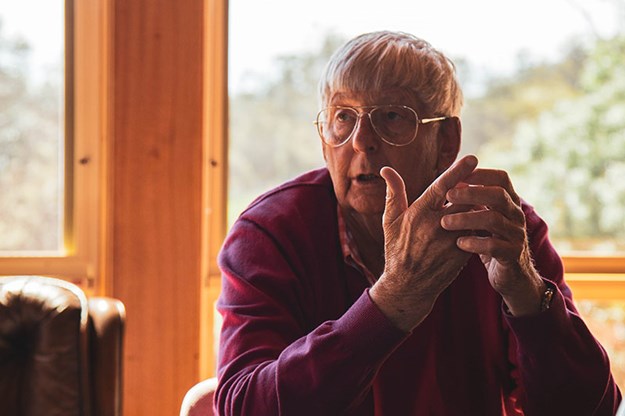 Hamilton's first racecar and his slowest was a VW Beetle and his first outing was at the Templestowe Hillclimb in outer Melbourne.
One of his favourite racecars was the orange Porsche 911 from the 1968 and 1969 touring car seasons.
Another favourite, though he never raced it, was the 917/30 CanAm car. It weighed 730kg and had 895kW and 1193Nm. It would accelerate from 0-160km/h in 3.2 seconds and 0-320km/h in 8.2 seconds. Only four were made and Hamilton bought his for a princely $136,000 when visiting Porsche HQ. Today a 917/30 is worth several million dollars. According to Hamilton it was a spectacular car to drive.
Hamilton also opened his Noble Park workshop to the Porsche and Lancia sports car teams when they competed in a World Sportscar race at the extended Sandown circuit in 1984. Being across the road from the track, one morning the team decided to drive to the track, in the Porsche 956 racecars. It must have been something to see them jostling with Camira's, Kingswoods, Escorts and Commodores on a Melbourne spring morning.
From Unique Cars #424, Feb 2019
Unique Cars magazine Value Guides
Sell your car for free right here
Unique Cars magazine Value Guides
Sell your car for free right here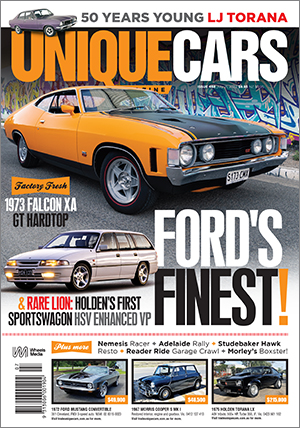 SUBSCRIBE TO UNIQUE CARS MAGAZINE
Get your monthly fix of news, reviews and stories on the greatest cars and minds in the automotive world.
Subscribe