Kerry Manolas' Ferrari 812 Superfast + 1965 275 GTB/4 coupe
---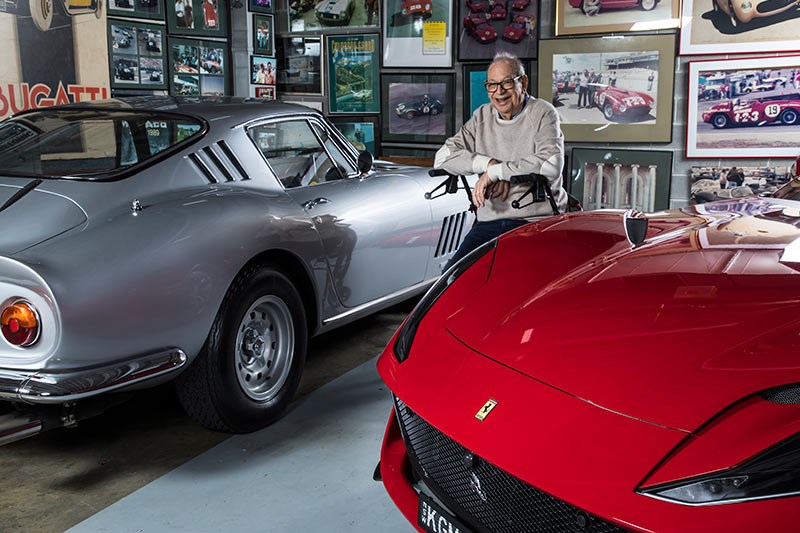 Kerry Manolas - a truly unique collector
Kerry Manolas is one very special car enthusiast with two very collectable Ferraris – at 81 he recently purchased a new Ferrari 812 Superfast, one of a handful in the country, to share company with his long held 1965 275 GTB/4 coupe, one of two such collector Ferraris in the country.
Only trouble is Kerry today is unable to drive. When I asked the wheelchair-bound former chemist why he would invest over $600,000 on the most powerful production car on the market when he couldn't drive he quickly responded with,  "I just loved this car's styling."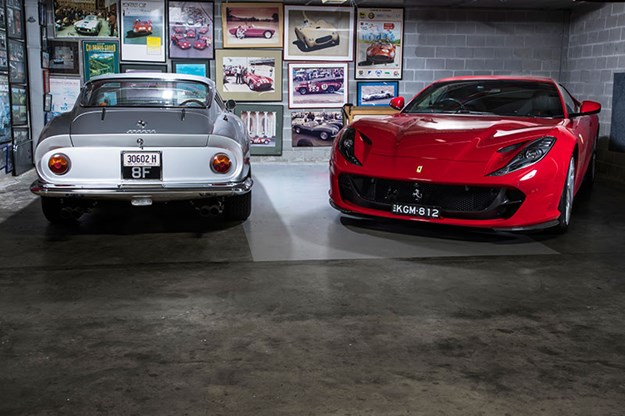 Bellisima! Kerry's pair of prancing horses
Frankly after an hour with this charming enthusiast you soon realise that over a 40-year period he's owned, restored and campaigned some of the world's most exotic and valuable collector cars.
Today, in ill health and at times on oxygen he regularly gets his nurse to take him downstairs in his Sydney Cove apartment to sit and study his two prized Ferraris and reflect on a remarkable collecting and historic racing career.
Moving from Western Australia to the Northern Territory at an early age Kerry would eventually build up a chain of nine pharmacies before selling out and relocating to Sydney in 1976, seizing the opportunity to move into building development both in Sydney and Darwin.
| Read next: Brian Tomkins' FoMoCo garage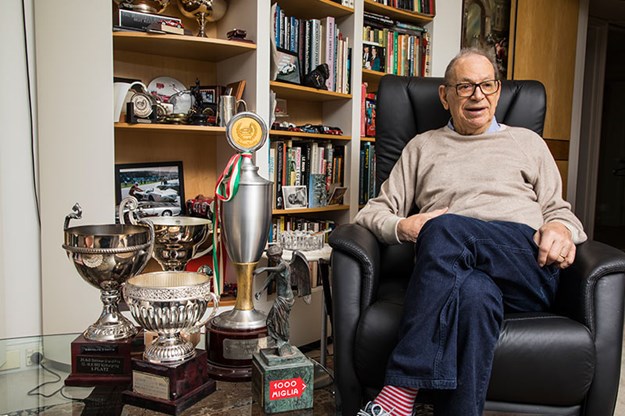 Many trophies and even more memories
Success in Sydney's burgeoning real estate market enabled Kerry not only to dabble in some of the world's most desirable classics but to spend time racing them on some of the most revered race tracks around the world.
On top of that in 1978 he would secure and develop one of Sydney's most desired harbour-side properties, Mandalay at Point Piper. And his passion for exotic classic cars would also extend to high-end antiques and collectables.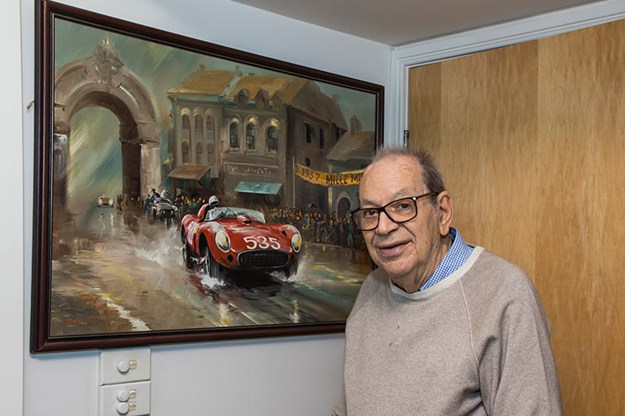 Kerry Manolas is the ultimate enthusiast
Despite his great collection Kerry has always flown somewhat under the radar. A shy and somewhat reticent man, I first heard his name mentioned in the early 1980s in reference to a very rare 1937 Mercedes-Benz 540K Speciale Roadster. The car's mooted connection to the Third Reich meant its presence was kept very much under wraps given its location in the middle of Sydney's Jewish community.
One of only 25 built in 1937 the 540K was one of just two roadsters built with the rare 'long-tail' wheel cover and I finally caught up with it at Pebble Beach in 2010 where it was awarded Best Mercedes, later taking Best of Show at the Amelia Island Concours.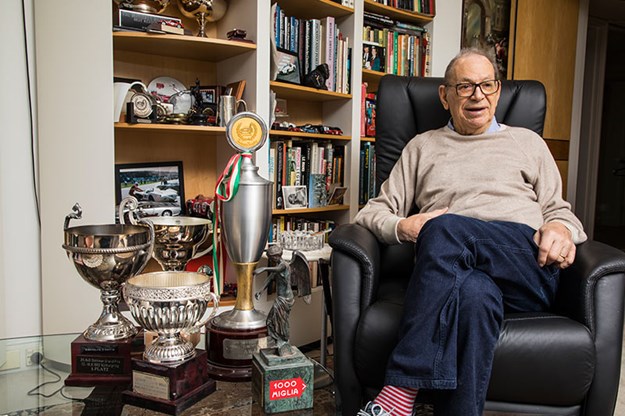 Kerry had sold the car after several years, with it passing through a German collector and finally on to Sam Mann in the United States, the owner of some of the world's top collector cars and a four-time Pebble Beach 'Best of Show' winner.
Interestingly, the Jewish collector was unfazed when Kerry Manolas later explained to him that the car's first owner was Adolph Eichmann however he did sell the car the following year for US$9,680,000, a new world record for a Mercedes sold at auction. It was no surprise however that there was no mention of its connection to the Third Reich at the auction.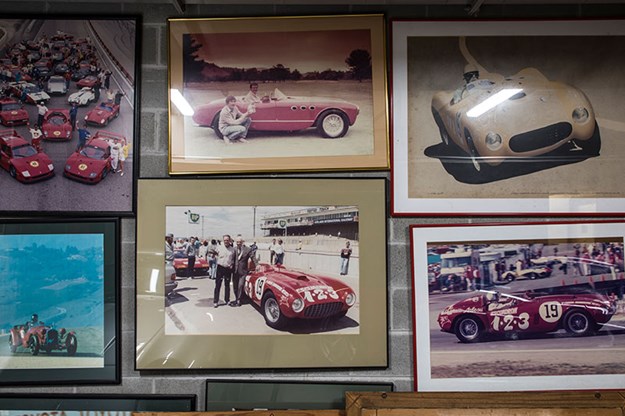 Another trophy for the cabinet
The rare Mercedes was a far cry from Kerry's first foray into collecting. Not long after arriving in Sydney he was driving down William Street with his accountant who suggested he needed a hobby and why not consider buying the Bentley they just passed in a showroom.
The 1934 3½-litre Bentley Vanden Plas tourer previously owned  by John Laws would prove to be the only Bentley Manolas has owned and he moved quickly to a 300 SL Gullwing Mercedes Coupe originally purchased by English comedian Tony Hancock.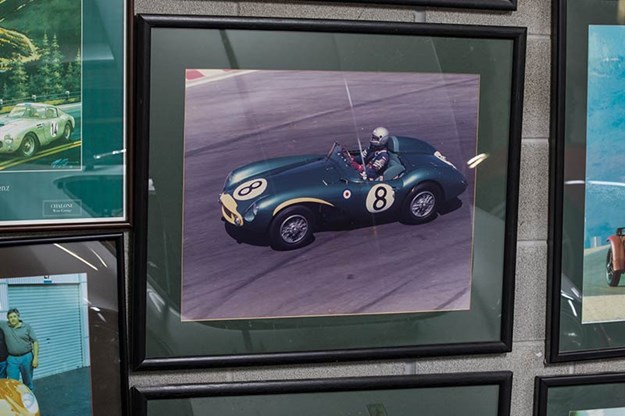 Kerry's cars were made for drivin' – preferably on the racetrack
The urge to compete on the track would lure Kerry to buy and sell his cars quickly and he moved on to a very desirable 1956 Aston Martin DB3S which had come second at Le Mans in the hands of Stirling Moss and Peter Collins and which had been imported by David McKay for his Kangaroo Team.
By the mid-1980's Kerrie's racing stable was a regular feature at many circuits around the world with two-time Australian Driver's Champion Spencer Martin at the wheel. As Kerry explains, "Spencer and I were in and out of the country for several weeks at a time over a period of some ten years."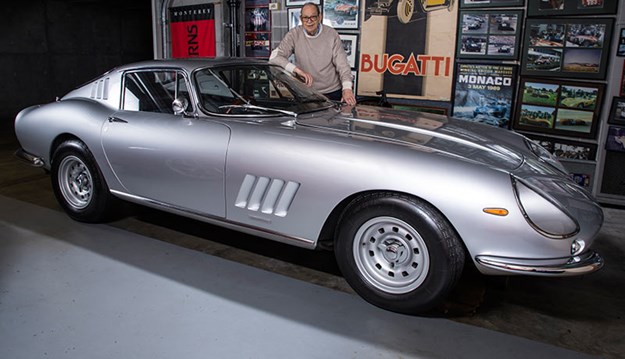 Kerry and his Ferrari 275 GTB/4
Show cars still appealed however and he would purchase sight unseen a barn-find 1952 Ferrari 225 Vignale Sport Roadster out of Argentina. Following its restoration in the U.S. the 2.7-litre V12 five-speed manual took out the Best Restoration Trophy at the 1984 International Ferrari meet in Carmel.
On top of that he purchased a Jaguar XKSS from Adrian Hamilton in the UK, one of just 16 produced. However, on its way to Australia Manolas was contacted by Ralph Lauren who was building up his collection of super rare cars and "he made me an offer I simply couldn't refuse".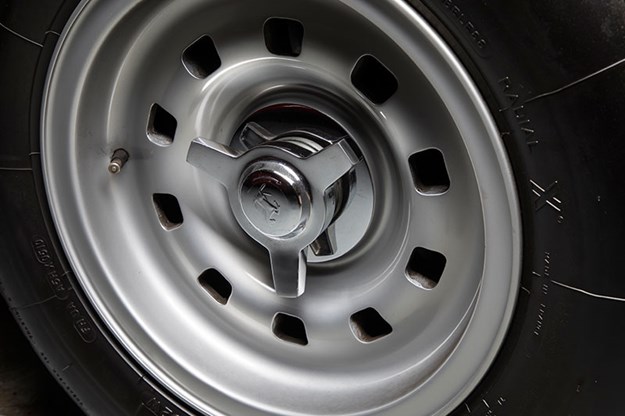 Kerry then purchased a 1957 Maserati 300S in 1984 –originally delivered to South America, it was fully restored by Gavin Bain at Auto Restorations in New Zealand and campaigned at a number of events before Manolas sold it on to Dire Straits lead singer, Mark Knopfler.
Next up was a stunning 1953 4.9-litre V12 Ferrari 375 Plus, one of just five built, and a sister car to the 1954 winner at Le Mans. Sourced from Sydney Ferrari specialist Les Miller the ex-Phil Hill 375 racer was also restored by Auto Restorations, one of six cars the NZ Company would eventually restore for Manolas. The 18-month project resulted in the Best Restoration award at the 1986 Monterey Historic meet at Laguna Seca and it was later raced under Kerry's patronage in Australia.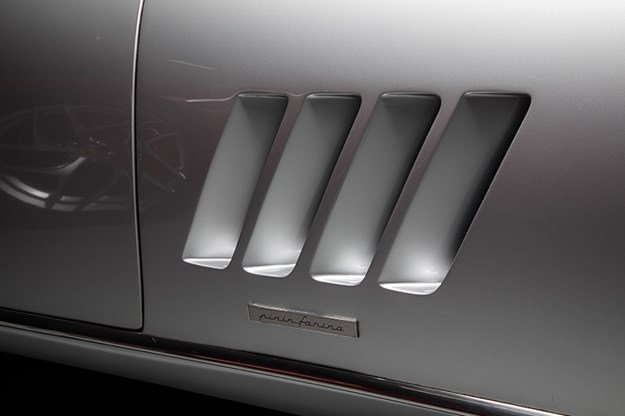 The 375 Plus was followed by what Kerry suggests is the ultimate Ferrari, a 1958 250 Testa Rossa, a potent 3-litre V12, and one of just 33 Scaglietti 'pontoon fender' 250 TR's built. The Testa Rossa was co-driven by Kerry in the 1991 Mille Miglia with Bruce Trenery, owner of Fantasy Junction, the acclaimed classic car dealership in San Francisco. This event had followed a similar pairing by them in the 1985 Mille Miglia behind the wheel of an SS100 Jaguar.
However, "in a weak moment" in his hunt for the perfect race car he decided to trade the 250 Testa Rossa on a super rare 1958 196 S Dino bodied by Fantuzzi, a 2.0-litre naturally-aspirated front-mounted V6 sports car built by Ferrari to honour Enzo's late son, Alfredo 'Dino' Ferrari. One of just three built it was first raced by Ricardo Rodriguez and then in partnership with brother Pedro in both the Sebring 12-hour and Nurburgring 1000.
Again prepared by Auto Restorations in Christchurch the lightweight Dino looked like a miniature Testa Rossa according to Spencer Martin and it was nearly as quick with the engine taken out to 2500cc capacity. "When Auto Restorations finished the car we found on testing it was understeering badly and I had to modify the upper control arms to improve it," he said.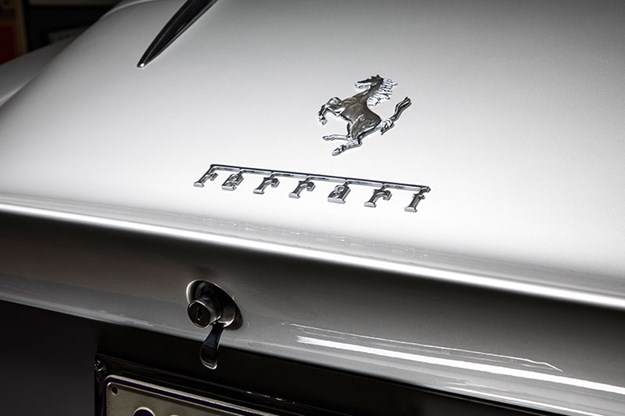 The Dino was very successful winning from start to finish on its first appearance at Laguna Seca and doing well on a number of international circuits at Spa and the Nurburgring, also taking the chequered flag at Coy's 1995 Silverstone sports car event in the hands of Spencer Martin's son Matthew.
While it proved to be one of his most successful cars on the track Kerry somewhat regrets the decision to part with the 250 Testa Rossa given that today it would be valued around $50 million.
Another regret was parting with his 1961 Ferrari 250 GT SWB Berlinetta Competizione, a rare 'SEFAC hot rod', the Scaglietti design considered by many to be one of the most beautiful Ferraris with an awe-inspiring race-winning record (a sister car took wins at Le Mans in 1960 and '61 and at the Nurburgring in the same years). Stirling Moss also had much success winning 7 out of 8 races he contested in one.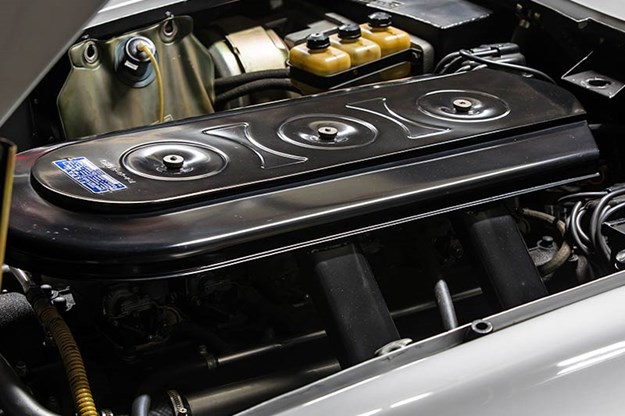 Yep – you could eat your lunch off it
The blisteringly-quick 250GT was one of a handful of lightweight alloy competition cars and Kerry and Spencer Martin first up shared driving duties in the 1997 Colorado Grand where the silver and blue car was quickly tagged the 'Silver Bullet'. It was then driven by Matthew Martin in the Laguna Seca Historic meet along with another of Kerry's collection, a C-Type Jaguar.
The C-type was the factory lightweight car with disc brakes campaigned by Moss and Walker to second place at Le Mans in 1953. Spencer on this occasion would also pilot Kerry's third entry, an Alfa Romeo T33 Stradale.
Kerry then shipped the 250 GTO to Auto Restorations in Christchurch where it was race prepared for the 1997 Coy's event at Silverstone. The company lowered the ride height and changed the gearing to a higher ratio running 230km/h at 8,000rpm. At Silverstone with considerable 250 SWB competition celebrating Ferrari's 50th year Matthew finished each race third overall.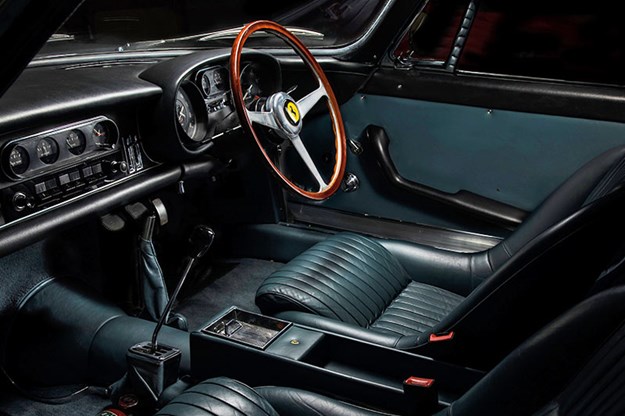 Wood, leather and gated selector. Maranello magic
Manolas always had a keen eye for the best in any category and  most of his stable had a distinguished history including Lord Howe's 1931 Alfa Romeo 8C-2300 that won at Le Mans in 1931. Having purchased it in New Zealand in 1991 with a shortened chassis and a Ford back axle assembly, Kerry had it restored to original by Auto Restorations and campaigned the car in the 1992 Japanese Mille Miglia, later showing it at Pebble Beach Concours d'Elegance.
While there was very much emphasis on competition cars along the way there was also the odd Ferrari road car including an F40 and a 250 GT Lusso.
Today Kerry Manolas has much to reminisce about when it comes to owning some of the world's most unique cars. More importantly, this incapacitated 81-year old enthusiast can lay claim to being a rather unique collector retaining two of the world's most sought after collector cars.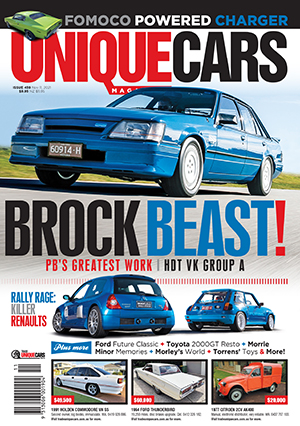 Subscribe to Unique Cars magazine for 12 months and save!
Australia's classic and muscle car bible. With stunning features, advice, market intelligence and hundreds of cars for sale.
Subscribe