Maserati 300S and Hot Sixes - Blackbourn 409
---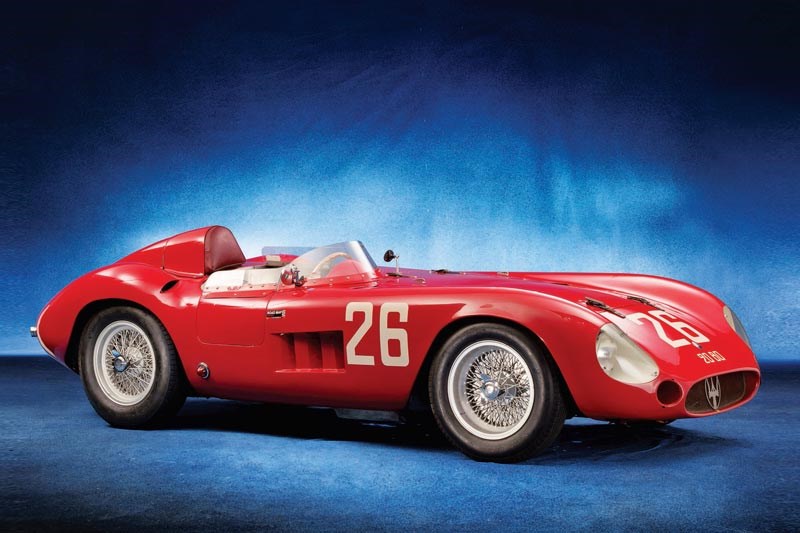 While Dennis Denuto reckons it's all about the vibe, Rob seems to think that the howl is more important
Coverage of recent flooding in Victoria included reports of a couple of prestige cars coming to grief – a Mercedes-Benz washed off the Hume highway and a Maserati going under in Melbourne. While I spared a thought for both drivers I found myself dwelling on the Maserati matter. It got me mulling over the way individuals create their own league tables for everything they connect with.
It determines whether it's Ford or GM or Chrysler that tops the 'Big Three'; whether pizza gets a bigger tick than Fish 'n' Chips or souvlaki; whether the round-ball game presses our buttons more than the oval-football codes.
Not only does Maserati outpoint its German rival in my book, it occupies a more special place in my imaginings than its traditional Italian competitor, Ferrari, or the Gianni-come-lately Lamborghini. Momentarily channelling Julius Sumner Miller, I asked myself 'Why is it so?'
I'll settle for the 'impressionable-age event' explanation. It involves one particular Maserati model, the 300S built in 1955 for the FIA World Sportscar Championship. For background, before I was old enough to actually get behind the wheel a lot of my revhead jollies came from the visceral pleasure of stirring exhaust sounds. Prior to the Maser-moment my beaut noises came in only two types. The common four-cylinder sportscar or racing engines produced a note that old-school writers fondly labelled: 'the sound of tearing calico'. The other was the distinct, slightly subversive, syncopated beat of V8 engines in hot rods or speedway cars. My dad was a 'six' man – first Chevs, then Holdens – who loved the inherent smoothness of inline sixes. 'But smoothness doesn't count as excitement, Dad'. For whatever reason no six-cylinder exhaust sound had got my adrenaline surging. Until the Maserati 300S, that is...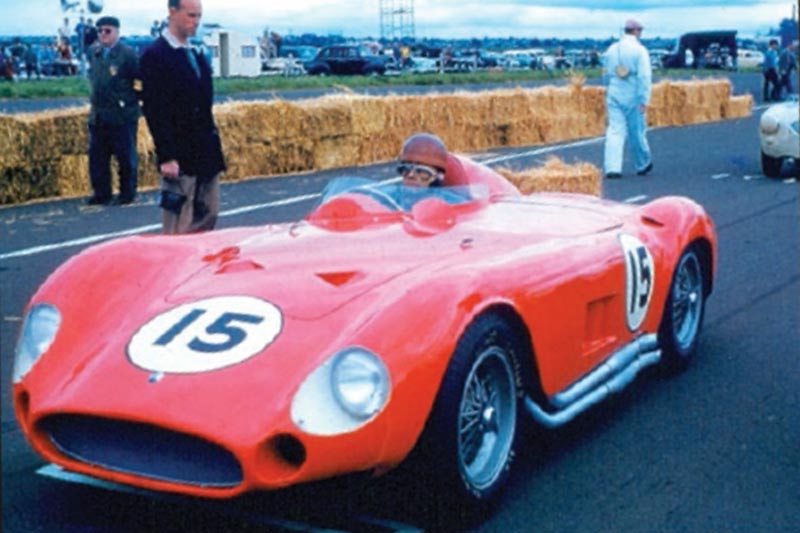 My epiphany happened at Fishermans Bend when either Bob Jane or Doug Whiteford blasted past me at full noise in a gorgeous 300S for the first time, totally immersing me in the amazing banshee howl that's unique to angry, high-performance, inline sixes. It came raw and undiluted from the twin side-pipes, directly at me, as I stood mere yards away beside the main straight.
The Maserati's scream had changed me in a moment – Yes siree, hot sixes really could do the business. Suddenly I started noticing Healey sixes and Jaguars. Hotted-up Holdens and Zephyrs too – all producing heavenly howls from their race-systems. Turbine smooth? Maybe. But exciting? You bet.
The Jane and Whiteford cars had arrived in Melbourne some years earlier as factory entries in a 1956 Tourist Trophy race at Albert Park. Stirling Moss drove one to victory with French ace Jean Behra taking second in the other. Local driver Reg Smith bought the Moss car while the Behra car went to Doug Whiteford. A young Bob Jane ultimately secured the Moss car from Smith Despite its rich race history going back to the 1920s (including the distinction of two Indianapolis 500 victories – the only Italian marque to win at 'the Brickyard'), the Maserati factory turned its back on racing from 1961. However a number of Maseratis continued to fly the flag proudly for the Bologna-based brand at Australian circuits for years to come.
Some years after my Fishermans Bend experience another Maserati moment lay in wait for me as I set about beating my personal-best time to Abbotsford from Alphington along the winding Yarra Boulevard, astride my 'flying' T110 Triumph motor bike. About a mile and a half in I was on a roll, setting up to apex the left-hander near Molesworth Street in Kew. Suddenly something low and red and loud launched on to the Boulevard and rocketed away toward Abbotsford, leaving me trailing in its wake. Bob Jane and his 300S were still a potent combo.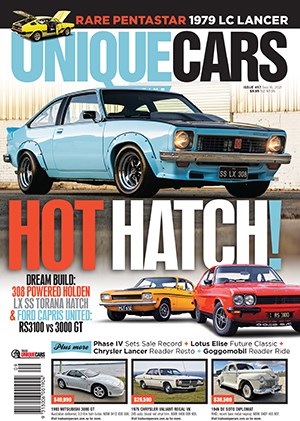 Subscribe to Unique Cars Magazine and save up to 42%
Australia's classic and muscle car bible. With stunning features, advice, market intelligence and hundreds of cars for sale.
Subscribe