Carroll Shelby - The Man Behind The Legend
---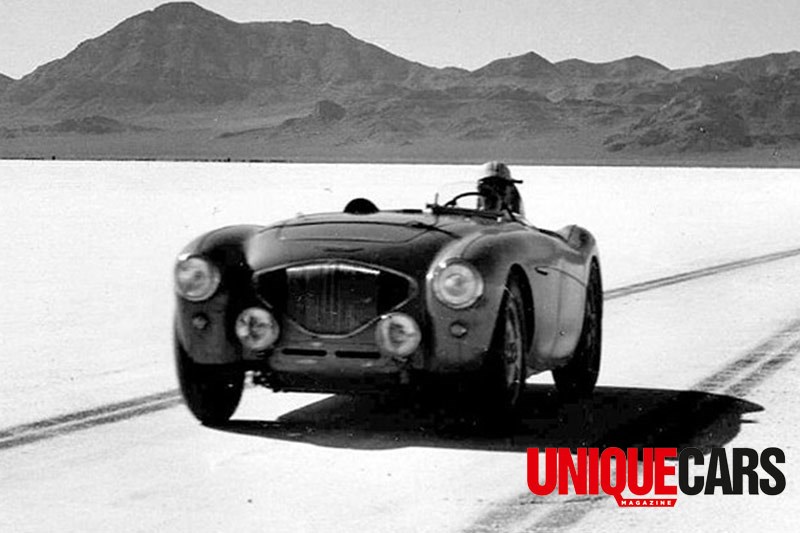 Carroll Shelby's deserved stature as a racing driver was ultimately dwarfed by his powerful legacy as a builder of performance cars
CARROLL SHELBY
SHELBY BEHIND THE WHEEL
Despite turning 29 before tasting race-track action for the first time, Carroll Shelby managed to make quite an impact in motorsport with his talent soon recognised well beyond the borders of his native Texas.
His first event in 1952 was actually at a drag strip behind the wheel of a flathead-V8 powered Deuce hot rod. Clearly Shelby had aspirations beyond blasting down a straight quarter-mile strip because later the same year he took part in his first road race, in Oklahoma, this time aboard an MG TC. After beating all the other TCs home he mixed it with the big boys later in the day, again taking the chequered flag in the MG, in the process shaming a bunch of competitors in superior and faster XK120 Jaguars.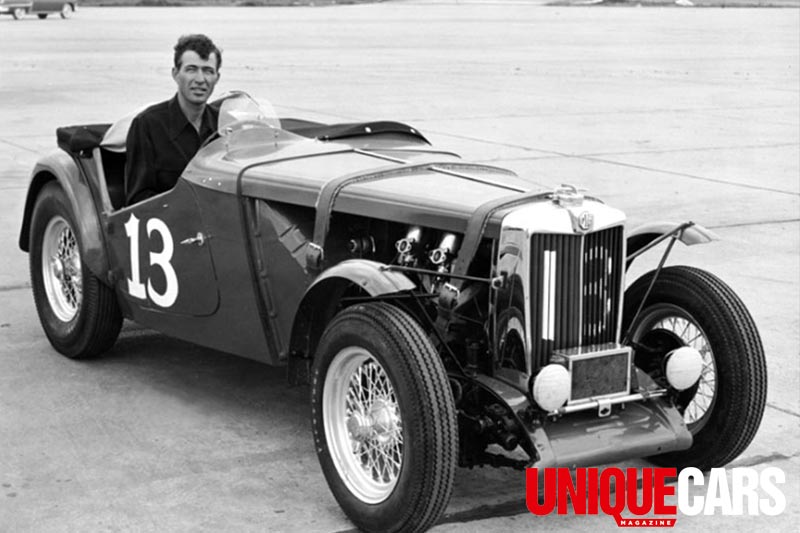 His upward trajectory continued with success in an early Sports Car Club of America (SCCA) race in Texas driving a Cadillac-powered Allard.
By early 1954 the driving skills Shelby demonstrated in the Allard attracted the attention of Aston Martin's team manager, John Wyer. Shelby, a humble chicken farmer, was soon rubbing shoulders with establishment motorsport greats like Juan Fangio and Peter Collins and was offered the chance to drive an Aston Martin at Sebring, Florida. Finishing second there won Shelby his first opportunity in international motorsport, an Aston Martin co-driver slot at the 1954 Le Mans event.
While injuries suffered in a serious crash in a Mexican road race were a setback for Shelby, he was soon back behind the wheel, showing what he was made of – a fibreglass cast supported his injured arm while one hand was taped to the steering wheel in his first post-crash race.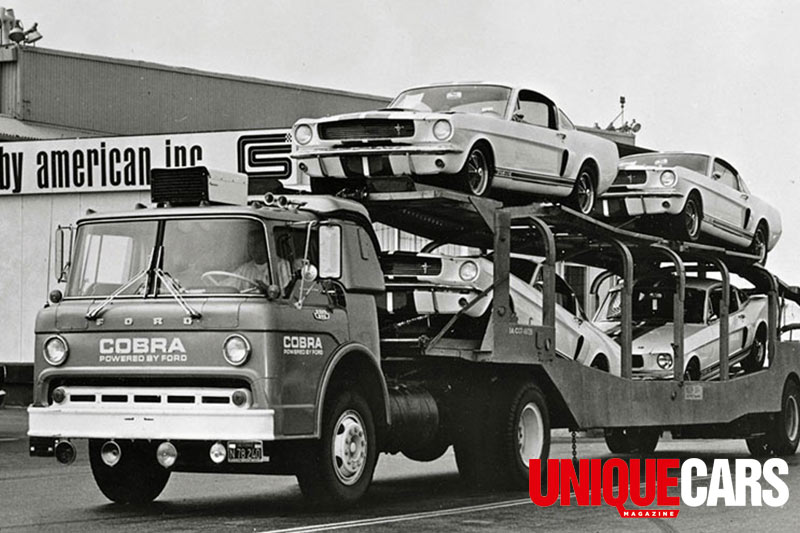 Shelby's ongoing on-track successes in the years that followed saw American magazine Sports Illustrated recognise his achievements, honouring him with its 'Driver of the year' award in 1956. And again in 1957.
June 1959 saw Shelby join the ranks of the international greats through his victory in the Le Mans 24 hour event, co-driving an Aston Martin DBR1/300 with Roy Salvadori.
In December 1960 Shelby hung up his race helmet for the last time after winning that year's USAC driving Championship. Shelby's remarkable racing career was brought to a regrettably early conclusion against the background of his concerning health issues as well as his growing business activities.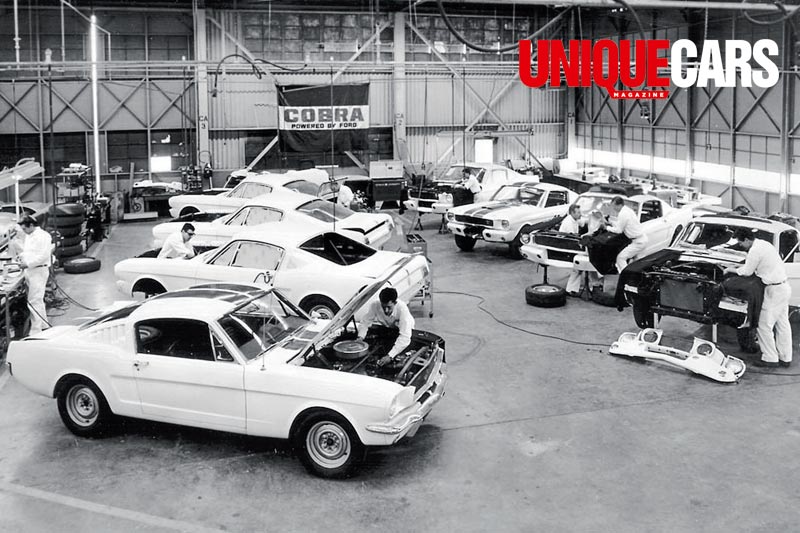 Shelby bet the house on being able to successfully homologate the Mustang. Unlike chicken farming, this one paid off
THE DEARBORN CONNECTION – THE SHELBY GT350
Ford's Lee Iacocca knew who to turn to when he needed to take his inspired baby, the Mustang, to the next level with a dose of chutzpah. He wanted a race-car version. Iacocca's friend Carroll Shelby already had heaps of runs on the board thanks to the success of his Cobra. No doubt Shelby's creation of the Ford-powered Sunbeam Tiger prototype for the British Rootes factory in 1964 demonstrated that he could also weave his magic converting production cars into hot performers.
The Shelby GT350 Mustang would be Iacocca's race-version of his pony car. Ford delivered the Mustangs to Shelby's Los Angeles factory in partially built 'body in white' form ready for the extensive modifications to be carried out to the body itself as well as to the powertrain and underpinnings.
To be eligible to compete in SCCA events it had to shake off its four-seater 'sedan' category origins and become a limited-build, two-seater GT 'sports car'. The rear seat was replaced with the spare wheel on a fibreglass tray. And a minimum of 100 complying units had to be built to make the cut for their first outing in the 1965 race season.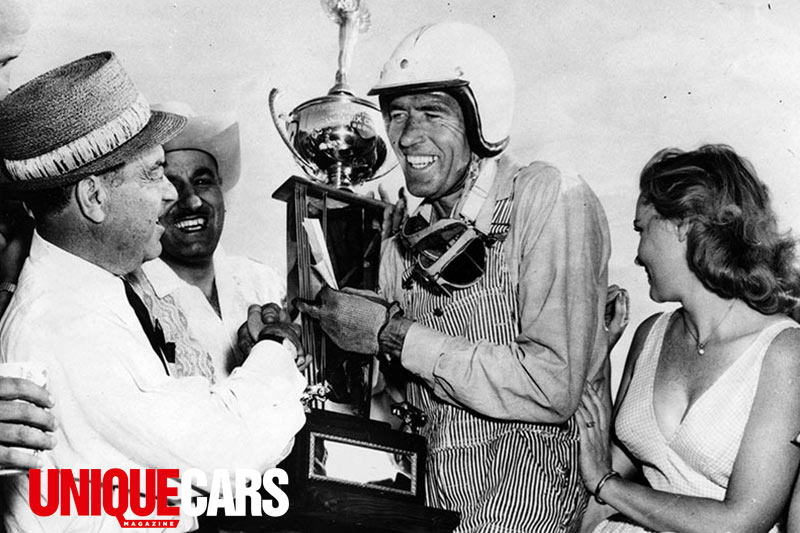 Fifteen of the first batch were built as the pure-race GT350R version with a long list of delete-items including side and rear window glass (replaced by Perspex), heater, demister, interior trim, headlining and sound deadener.
The lightened and strengthened bodies featured a roll cage and a fibreglass bonnet. The heavily breathed-on K-code 289 cube engine was coupled to a close-ratio T10 gearbox with an alloy case.
The extensively rejigged suspension was equipped with Koni shockers.
The homologation job was a success with the required 100-vehicle mixed batch of street and track cars ready to roll in time for the January 1, 1965 deadline.
The result for Ford was SCCA championship wins over three seasons that provided all the spin-off benefits to Mustang sales from the 'Win on Sunday – Sell on Monday' principle. For Shelby's business the production volumes of the Mustang project transformed it from a boutique performance-car builder to a serious car factory.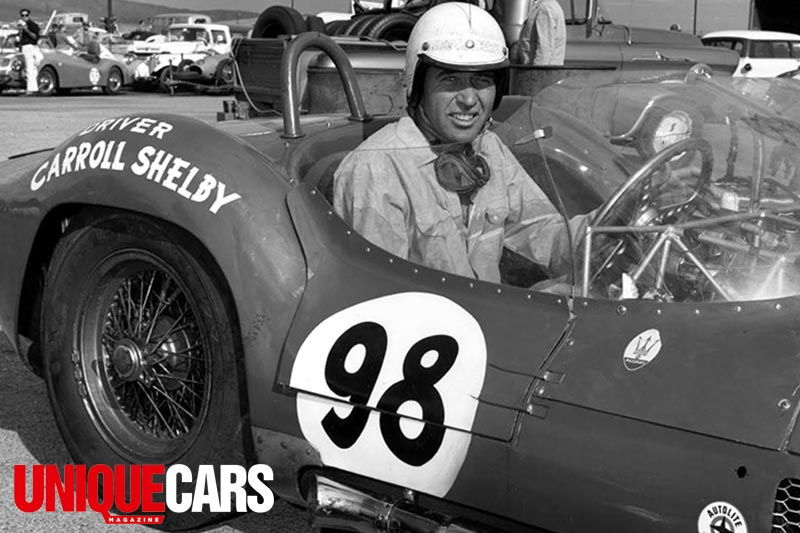 CREATIVE COMMUNICATOR
The young Carroll Shelby, a wartime flying instructor, came up with a novel way of communicating with his sweetheart, Jeanne. He tucked messages to her into flying boots before tossing them overboard during low passes over her family's farm. We assume flying boots were plentiful during the war and that his many drops caused minimal collateral damage.
CHICKEN MAN
After an initial post-war stint running a tip-truck business, Shelby, the young husband and father, turned to raising chickens. He got off to a good start as a chicken farmer, making a handy profit on his first batch of fowls. Sadly his luck ran out when disease wiped out most of his livestock, forcing him into severe financial difficulties for a time.
MARKETING WHIZZ
Shelby's first Cobra, CSX2000, was distinctively painted in pearlescent yellow for its debut on the Ford stand at the 1962 New York Auto Show. Following the New York show, when the car was offered for media test-drives, it was repainted a different colour for each magazine's session, creating an illusion of burgeoning production numbers.
GOURMET CHILI
In 1976 Shelby and his gourmet chili cook-off buddies formed an august body – the International Chili Society. created his own chilli powder, marketed internationally as 'Carroll Shelby's Original Texas Brand Chili Preparation'. His chili brand was sold to the Kraft corporation in 1985.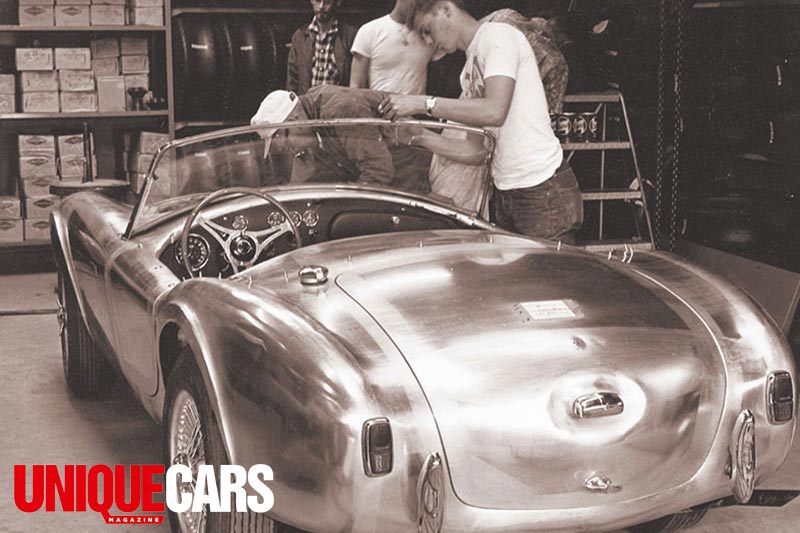 Unique Cars magazine Value Guides
Sell your car for free right here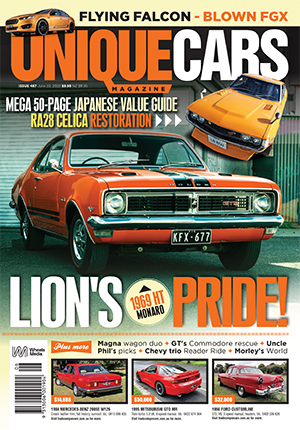 SUBSCRIBE TO UNIQUE CARS MAGAZINE
Get your monthly fix of news, reviews and stories on the greatest cars and minds in the automotive world.
Subscribe