Farewell Falcon - the owners: Andrew Cooke
---
Meet Andrew Cooke, a serial Falcon owner who decries the loss of local manufacturing.
As part of our massive tribute to the Australian-built Falcon series in issue 393 of Unique Cars magazine, we interviewed owners on their connection to the brand and their thoughts on the shut-down.
Here's what Andrew Cooke had to say:
My automotive history started when I was a one year old. My parents took me to Sandown Raceway in Victoria, so I sat in my pram and watched the cars fly past. That's where my motoring addiction started, and I've been hooked ever since.
The reason I got into Fords was because my dad had an XW Falcon and my brothers had Escort rally cars. When I was old enough to buy a car of my own, I got a 1978 Ford Escort Rally Pack, two-door, 2-litre engine, racing stripes, hamburger with the lot kinda job. I loved that car.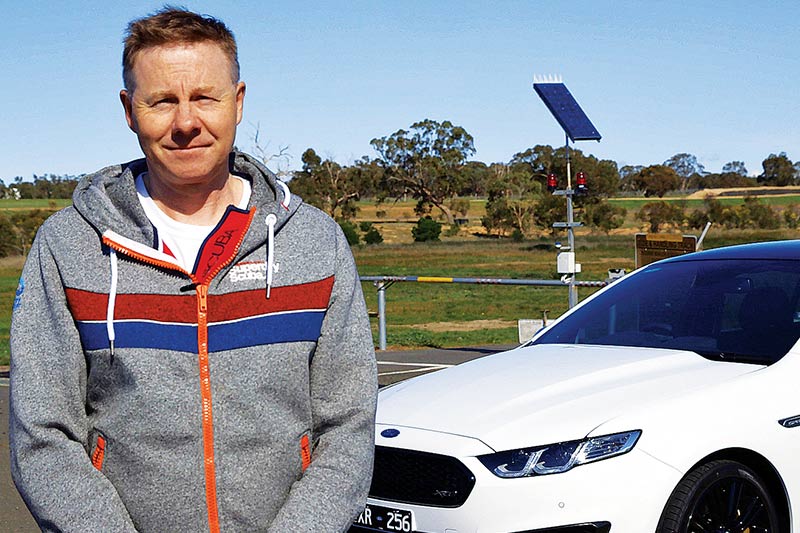 In 1998 I had an EF XR Falcon wish I swapped for an AU before jumping up to the BA in 2003. I bought my BA Turbo sight-unseen, drove it out of the showroom and it scared the living daylights out of me. I've still got that car, and it still scares me today.
I bought the Sprint because I was determined to have the last ever Falcon. I had it on order for a year and I just recently took delivery of it. I used to  be a six man, I love my XR6 Turbo, but this XR8 has converted me. I'm really happy to have here a piece of automotive history, and Australian automotive history at that.
My first reaction when I found out about Ford's departure from Australia was not really shock — because I knew that the car industry was changing so much — but I was nevertheless disappointed when I heard the news.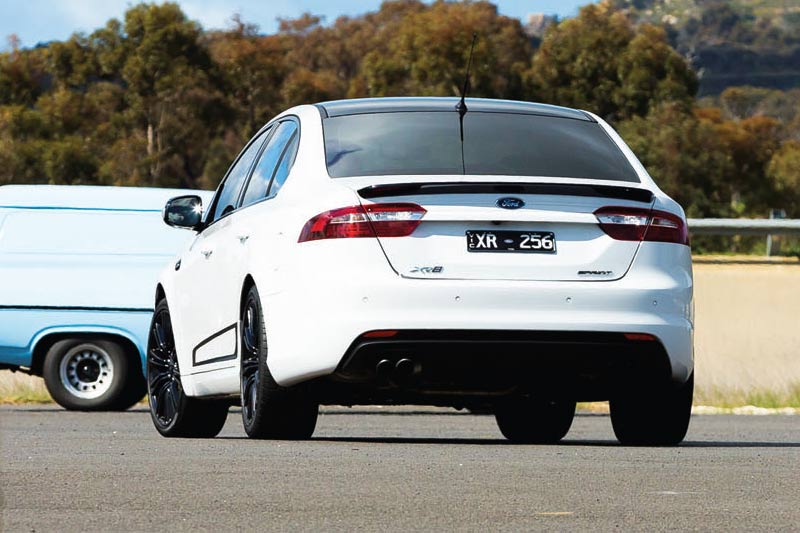 I'm sure that we will continue to influence the way vehicles are built across the world, even though we'll no longer build our own — I just worry about the jobs that will be lost. Most first-world countries have a car industry, and it really bothers me that Australia will no  longer have one, despite all the great cars we've built.
Unique Cars magazine Value Guides
Sell your car for free right here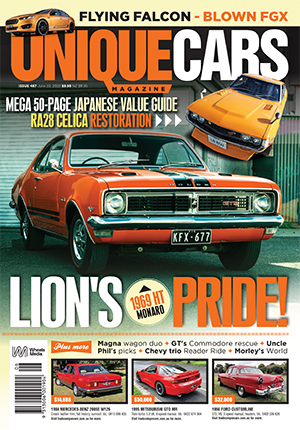 SUBSCRIBE TO UNIQUE CARS MAGAZINE
Get your monthly fix of news, reviews and stories on the greatest cars and minds in the automotive world.
Subscribe