Clayford Engineering: Convertibles
---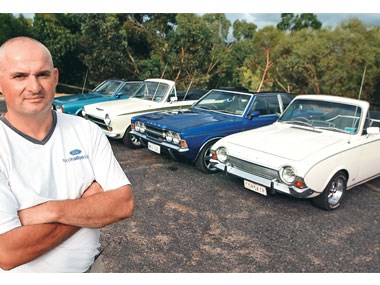 Convertibles: Clayford Engineering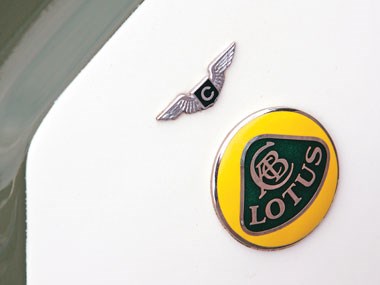 Convertibles: Clayford Engineering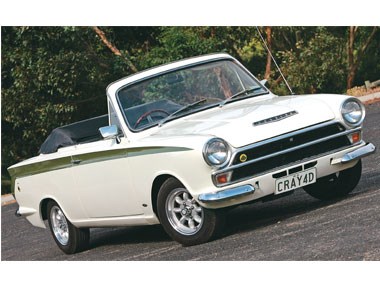 Convertibles: Clayford Engineering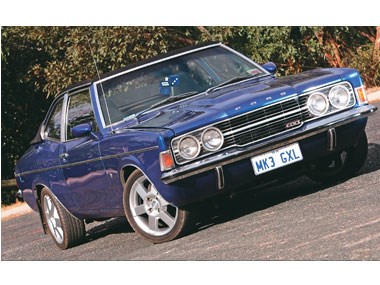 Convertibles: Clayford Engineering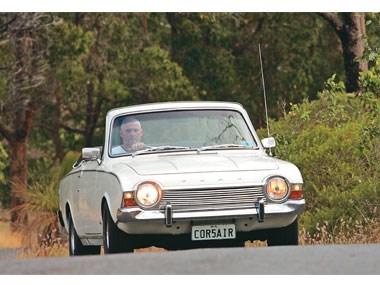 Convertibles: Clayford Engineering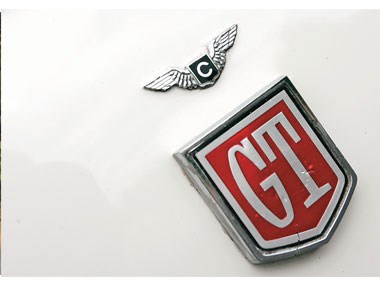 Convertibles: Clayford Engineering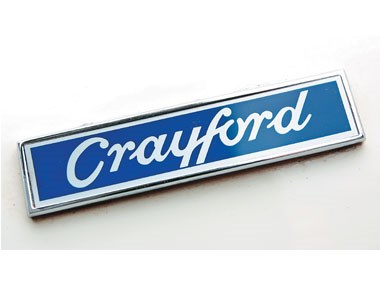 Convertibles: Clayford Engineering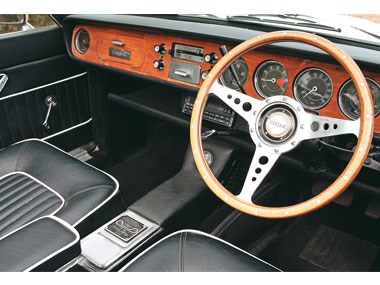 Convertibles: Clayford Engineering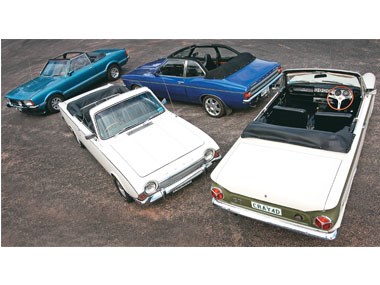 Convertibles: Clayford Engineering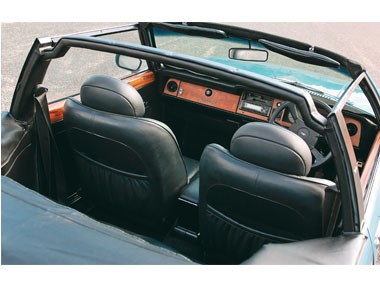 Convertibles: Clayford Engineering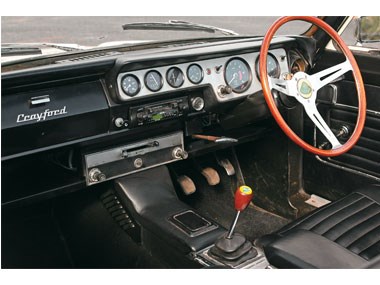 Convertibles: Clayford Engineering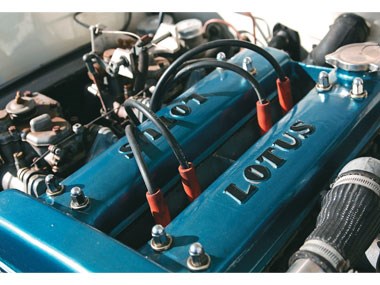 Convertibles: Clayford Engineering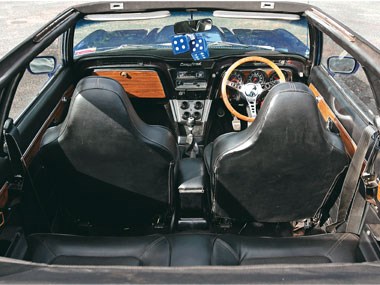 Convertibles: Clayford Engineering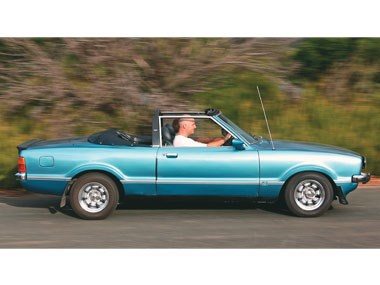 Convertibles: Clayford Engineering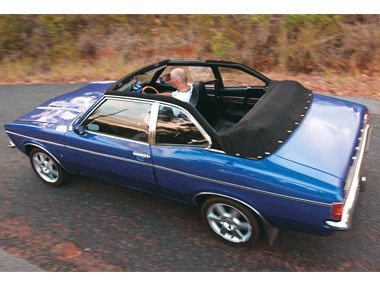 Convertibles: Clayford Engineering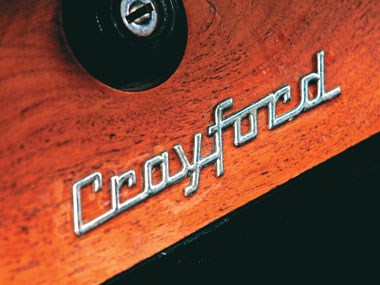 Convertibles: Clayford Engineering

Back in the day if you couldn't find the convertible you wanted Crayford Engineering in England was willing and able to create one for you.
Clayford Engineering
Obsessed? Perhaps Nick Hunt could be described that way. After all, who else in the world has four classic British Fords with Crayford conversions?

These extremely rare cars were never even sold in Australia, so collecting four examples is a sure sign of obsession - and there's a lot more to it than these vehicles, as you'll see.

So what exactly is a Crayford conversion? It's a question Hunt gets asked all the time.

CHOP 'N CHANGE
Founded in 1960 in Kent, southern England, the prolific and respected Crayford Engineering company proceeded to produce a bewildering number of conversions on popular cars. Its biggest sellers were BMC and Ford adaptations, and most of these were convertibles and wagon versions of standard cars.

David McMullan and Jeffrey Smith were the men behind the company, their first offering a £100 soft-top conversion for the Mini. An early success was gaining the job of converting 57 Wolseley Hornets (basically Minis with a boot and traditional Wolseley grille) into convertibles for prizes in a Heinz 57 competition.

By 1970 the company was turning out convertible Minis and Morris 1100s, most models of Fords, as well as a convertible Vauxhall Viva HB (the same as an HB Torana).

There were also wagon versions of Mercedes-Benz, Austins and Audis, well before the cars' makers decided to construct them. Crayford also made a sensible hatchback version of the Austin 1800.

As the 1970s progressed, Crayford's conversions included convertible Morris Marinas and, even worse, Austin Allegros, a Triumph TR7 wagon called the Tracer and an open-top version of the Volkswagen Scirocco coupe.

Enter the 1980s and Crayford farmed out the production of its MkIV Cortina (the TE to us) convertibles to Carbodies, the company which most famously built London cabs. Crayford, meanwhile, concentrated its efforts on the production and development of its Argocat all-terrain vehicle, which forms the core of the company's business today. No conversions take place any more.

Buyers didn't front up at Crayford's factory. Instead they'd order their car from a Ford dealer, thus retaining a full new car warranty.

The only Crayford cars in Australia in any quantity are a handful of old W116 S-Class Mercedes wagons, some of which were converted by a Queensland company to Crayford's design back in the late-'70s. Other than those, one Crayford Mini convertible and two other Fords are known to have reached our shores - and then there are Nick Hunt's cars…

HUNT IS ON
So what propels someone to become a serious collector of such obscure vehicles?

"I always liked Fords, ever since I was a kid," the Englishman says. "My brother bought a Crayford Cortina MkII when I was 14-years old and I just loved it. That was back when the cars weren't anything special and were very cheap."

So when the time came to buy a car for himself, Hunt went searching for his very own Crayford.

"I found a 1969 Crayford Corsair in Loot (a UK weekly sales magazine), and went and had a look. I'd never really liked the look of the Corsair, but this one changed my mind."

The Corsair was a model made in England. Based on the MkI Cortina, but a size larger, it originally had the 1500cc Cortina engine, but later gained the Ford V4. It was a popular model for Crayford, with around 100 Corsairs going through its factory.

But that was back in 1986, when Hunt began what would become a serious case of Crayford mania. Today he has owned more Crayford cars than anyone else in the world, with 19 Crayford Corsairs passing through his hands. He still owns the first one he bought, but it's been changed around a bit.

"The original 1700cc V4 motor was a terrible engine, unreliable and not economical," he explains. "So for about 15 years the car had a Ford 3.0-litre V6. I painted it black at one stage, which didn't suit it. That was just for about six months."

Today the car is off-white and fitted with a 149kW 2.9-litre V6 Cosworth engine from a late-model Ford Granada. It's an attractive, balanced design, but the convertible conversion shows it's not a very sophisticated job.

Like all the Crayford Fords, there are strengthened sills, a bar under the dash and short upright strengthening added at the ends of the sills. The cut at the top of the windscreen isn't too special, and the aluminium strip where the hood attaches is rather crudely added.

"Every one of them was slightly different, not depending on when it was made, but by which worker was doing the job," he says.
Obviously Fords converted by Crayford are Hunt's passion, but he has also had some Crayford Minis and, he's ashamed to admit, "an awful" Crayford Marina. There have also been Capris, a Fiesta, a Viva and plenty of Cortina convertibles - in all Hunt estimated he's owned over 60 Crayford cars.

MARK OF DISTINCTION
Among the rarest is a Lotus Cortina MkI Convertible he currently owns. Hunt is quick to point out that its history isn't confirmed, though he has successfully found most of the car's previous owners. While it's believed by many Lotus Cortina experts that nobody ever built a convertible of their favourite car, David McMullan, one of the original owners of Crayford, maintains that two examples were built.

Hunt found his 1965 car in 1997, and finished in the classic Lotus Cortina colour scheme of green-over-white, the convertible certainly attracts plenty of attention whenever it's out.

The MkI Cortina was the car which put Crayford on the map, mainly due to an order for 30 cars from Bermuda, where they were used as airport taxis. In 1988 Hunt purchased the 1972 Cortina MkIII (TC) shown here, after a long chase.

"I was driving one day when I saw an old boy driving it - it was pretty tatty, with rips in the roof. So I followed him home and asked him about the car."

It belonged to the man's son and had originally been a hire car on the island of Jersey - but it wasn't for sale. Some time later, in winter, Hunt followed it up again and offered the man a swap for his Escort wagon - which, unlike the Cortina, didn't leak and had a functioning heater. Eventually he relented and the swap took place. Since then the car has had a number of transformations.

"It's been painted white, green and two different blues. And it's had various engines. Originally a 1600cc crossflow, then a 2.0-litre, followed by a 2.3 V6, 2.8 V6, 3.0-litre V6, 2.8 injected V6 then finally the 2.9 Cosworth engine. I've updated the mechanicals to include power steering, a five-speed gearbox and vented disc brakes.

"It's taken us to Spain twice, towed caravans and worked hard," he says. "I don't like trailer queens, I like using the cars often."
This conversion retains the sides of the roof, making a much easier job of opening or closing the top. "Women were big buyers of these cars and the old full convertible roof was a clumsy system, so this was popular."

The most modern Crayford in his collection is a Cortina MkIV. Like the others, it's based on a two-door model, which Ford didn't sell here. The eagle-eyed will notice a VW-Audi logo on the rear quarter windows, these being VW Golf Cabrio parts.

"It's the rarest of the Cortinas, with only about 12 made and this is the only MkIV I've ever owned."

He found the car advertised in London as a 1977 Cortina Convertible. As there was no mention of the Crayford name, it could well have been one of many homemade chop-tops. But Hunt immediately knew it was something special.

"The dealer didn't know what it was, and it had failed its MOT (licence inspection). I put the £1200 on my credit card."

Hunt has since repainted the convertible blue and of course, couldn't resist updating the mechanicals with a 2.9-litre Cosworth under the bonnet now.
GETTING THE CHOP
This proved to be the last Crayford convertible model. Crayford Engineering had farmed the production out to coachbuilders Carbodies, which was keen to reduce its reliance on building London cabs (which it still makes today).

But as one Carbodies employee said: "There were no proper technical drawings for the job, no jigs to hold the body in shape while the roof was removed, and quality, fit and finish of the hood and the windscreen area were far below the standards that Carbodies were used to working to." This heralded the end.

"I'm often surprised by how many people know the cars are Crayford conversions in Australia," Hunt admits, "and almost everyone who recognises the Corsair is a New Zealander, because the normal Corsair was sold there."

The Corsair is the emotional favourite. It was the first Crayford Hunt owned and was used at his wedding, to bring all his kids home from hospital and has done family holidays from England to Spain and France. And after owning over 60 Crayford cars, Nick Hunt is uniquely qualified to choose a favourite.
Unique Cars magazine Value Guides
Sell your car for free right here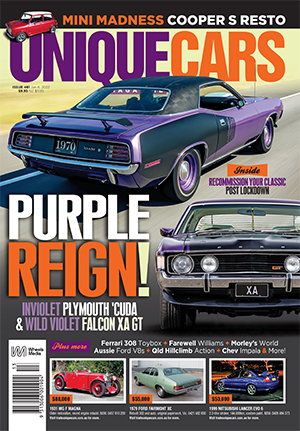 SUBSCRIBE TO UNIQUE CARS MAGAZINE
Get your monthly fix of news, reviews and stories on the greatest cars and minds in the automotive world.
Subscribe