Mazda Rotary 40th anniversary in Tasmania
---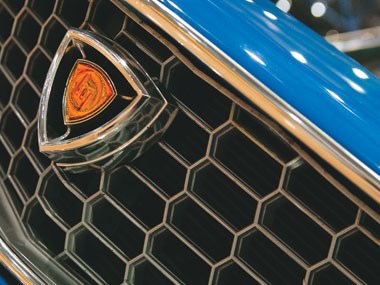 Mazda Rotary 40th anniversary in Tassie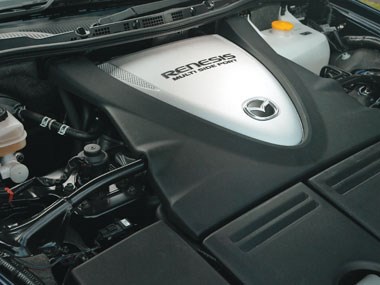 Mazda Rotary 40th anniversary in Tassie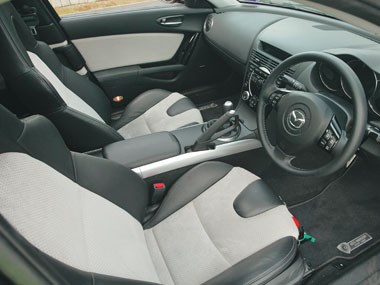 Mazda Rotary 40th anniversary in Tassie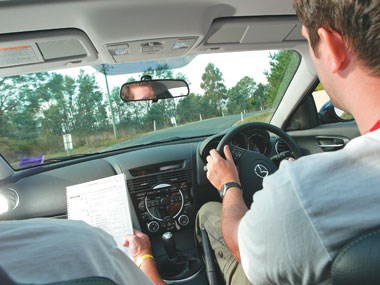 Mazda Rotary 40th anniversary in Tassie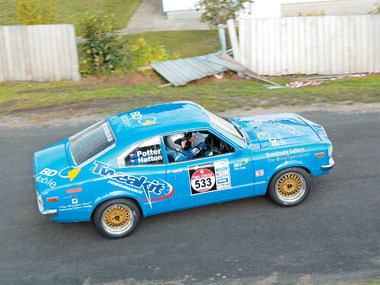 Mazda Rotary 40th anniversary in Tassie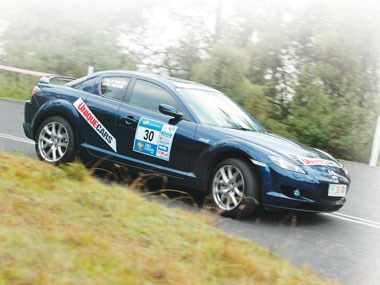 Mazda Rotary 40th anniversary in Tassie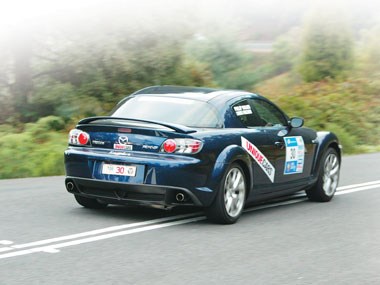 Mazda Rotary 40th anniversary in Tassie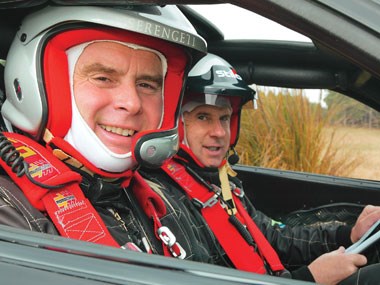 Mazda Rotary 40th anniversary in Tassie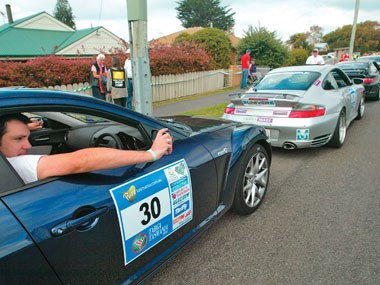 Mazda Rotary 40th anniversary in Tassie

The rotary engine was alive and well judging by the 2008 entries at Targa Tasmania...
Mazda Rotary 40th anniversary
When I was 17 I lusted after a Series 1 Mazda RX-7. For me this sporty little coupe with its streamlined body and exotic rotary engine was the ultimate weapon for someone about to gain their driver's licence. With the keys in hand I would be ready to go places.

Of course, Mazda had been refining the rotary for years in a number of models but it was the Japanese company's first purpose-designed sports car that provided the perfect home for its smooth, high-revving powerplant.

Unfortunately even a second-hand RX-7 was beyond my meagre budget so I settled instead on a boxy Mazda 626 sedan which, despite its staid styling and 'boring' piston engine, delivered many years of faithful service.

I never did own an original RX-7, or one of the later Porsche 944-lookalikes. I did drive one of the very last twin-turbo rocketships down the Great Ocean Road though, enjoying the extra dollops of torque on tap, and my fascination for rotaries has stayed with me all along.

Fast forward to April this year and I find myself sitting at the startline of the 2008 Targa Tasmania in a brand-new, Mazda RX-8 Rotary Engine 40th Anniversary.

This limited-edition RX-8 is one of only 200 available to Aussie buyers to celebrate four decades of the Mazda rotary engine, and it certainly looks the part with its sparkly dark blue paint, 18inch alloys, sunroof and striking '40th Anniversary' badges.

It also has some suspension upgrades including Bilstein shocks, but the 170kW Renesis rotary engine is unchanged.

I'd driven an RX-8 a few years ago, but never in anger, so I'm looking forward to tackling some of Targa's more challenging sections behind the wheel of this highly regarded sports coupe.

We've been given strict instructions from Mazda Australia to bring the RX-8 back in one piece. It also looks like we've been given the job to run it in, with just 100 clicks on the odometer when I pick it up from Mazda HQ.

Over on the Apple Isle the car immediately gets attention from other participants in the non-competitive Tour group in which myself and editorial assistant Phil Walker are getting our six-day Targa 'fix' this year.

And it's not long before the car's muscular presence brings the rotary fans out into the open. One young bloke navigating for his Mum in a Ford Capri GT can't wait tell me how his Dad is about to slot a rotary engine into an old Mazda 929, to create an RX-4 clone…

Then at the lunch stop in Sheffield on Day One, we catch two guys busily taking photos of the RX-8 on their mobile phones. Snubbing the $300,000 Porsche Turbo in front, they give us the thumbs up and the encouraging words "you gotta get a rotary" as we head off for the next competition stage.

The Tour group is divided into 'packets' of 10 vehicles, with each packet organised from 'fastest' to 'slowest' as we make our way through the closed road stages ahead of the competitors.

Having been on the Tour before, we're in the first group up the front, behind two late-model Porsches - GT3 and 911 Turbo - with a supercharged 350Z behind us, so we're hoping the RX-8 is up to the task.

We needn't have worried. Although giving up at least 132kW and 194Nm to the German heavyweights in front, the 1374kg RX-8 is not left lagging.

What it lacks in outright speed it makes up for with impressive balance and tenacious grip in the corners, allowing us to at least keep sight of the Porsches in the really twisty stuff.

Of course, it helps that all Tour cars are limited to 100km/h, and it must be said the the Porsches don't seem to be using their brakes as much as we are!

The navigator of the hotted-up Nissan tailing us is also impressed at the Mazda's corner-devouring abilities.

"Geez, it handles really well, doesn't it," he gushes after one particularly thrilling stage.

The RX-8's go-kart handling and comfortable ride even seem to be winning over Phil Walker, a V8 man from way back. After negotiating the testing Frankford stage on Day One, Phil, describes the car as a "grown-up MX-5" and it's a fair comparison with its nimble little roadster sibling.
 
REVOLUTIONARIES

While 'our' RX-8 is the sole Mazda rotary in the Tour, it's not alone at Targa. We count at least seven other rotaries amongst this year's competition cars, not including the official (non-rotary) Mazda Motorsport entries.

Race fans might remember the twin-turbo RX-7s trouncing the opposition in local endurance production racing during the 1990s including two big wins at the Bathurst 12-Hours.

TV celebrity Glenn Ridge certainly does; it was one of the reasons he bought his 1995 RX-7 SP, one of 35 production specials built to capitalise on the race car's success.

A familiar sight at Targa, Ridge's RX-7 has that battle-scarred look you expect of a car that has done Targa eight times. But apart from new paint, Brembo brakes, bigger wheels and Koni suspension, it's pretty much as it came from the factory.

"At the time (I bought it), I thought it was a standout car. I have always loved the RX-7s, I had one of the original ones," he says.

Early rotaries were notorious for their unreliability, but Ridge's car has rarely missed a beat. It has finished all Targas it has competed in; its best result fourth outright in 1996. With 52,000 mostly race-pace kilometres, the engine has been rebuilt just two times.

Its dependability is one of the reasons Ridge has stuck with it; also the fact that it's "a well-balanced, good, fun reliable car."

But not all rotaries are smooth, silent types, as we soon discover. David Potter's RX-3 Coupe is one of the loudest cars at Targa; the ground-shaking throb of its 'Bridge Port' rotary at idle clearly audible from two blocks away!

As well as putting out about 180-200hp, the modified 13B rotary generates excessive heat, which caused the RX-3's exhaust to crack during this year's event. David and his navigator also keep earplugs in the car to cope with the decibels.

Potter told us he's owned a bunch of rotary Mazdas over the years but always wanted to build an RX-3 for racing.

"It's the smoothness and delivery of power (you get with a rotary)," he explains. "You don't have the torque but the smoothness up top, unless you know to change gears you would probably just keep going."

"With Targa racing it's a challenge because you don't have the torque of a strong piston engine, you've got to keep the revs up all the time, but when they're on song, and you've got the revs in the right spot there's nothing like it. They're just a beautiful engine when you get them working right."

His '75 coupe also runs a trick close-ratio 'box, very stiff suspension, and has heavy steering which makes it a handful to drive, but Potter wouldn't have it any other way.

"We've got it performing pretty well, but there are other more competitive, natural choice cars. I drive this car because I love this car, not because I want to win Targa or anything like that."

But the honour of most successful rotary at this year's Targa probably goes to Barry Faux's pastel green '79 RX-7, which won its class (Late Classic Handicap) and finished a handy 10th Outright Classic.

Prepared by Reliance Automotive Services in the ACT, the giant-killing RX-7 debuted at Targa in 2000, and humbled the odd Porsche this year on its way to a podium finish.

"The most amazing things about these cars is that people expect against the Porsches and Lotuses they'll be shitboxes with just 140hp but they're just so well-balanced and that makes up for the lack of horsepower," Barry enthused.
REV HAPPY

By Day Three of the tarmac rally the RX-8's rotary has over 1000 clicks under its belt and is really starting to sing. It's pulling stronger through the rev range and starting to emit a subtle yet feral note as it approaches the 9000rpm redline.

Disarmingly, it almost seems to get smoother as the revs increase, the reverse of most piston engines. It's a good thing then that like the first RX-7, there's a buzzer to warn of the approaching 'red' zone.

While some more low-down grunt would be nice during hard throttle ascents and out of corners, the RX-8 never feels sluggish and all is forgiven anyway when you barrel through yet another tricky S-bend at breath-taking speeds.

Dynamically it's hard to fault, and the ride is quite forgiving for such a sporty set-up. The pin-sharp steering and short-shifting six-speeder are other joys, as is the reassuringly responsive brakes.

Rotaries have a reputation as thirsty drinkers but after averaging 13.5L/100km on Day Two (390km including 55 at 'race pace'); it seems Mazda has come a long way in making the rotary as fuel efficient as possible.

By the end of the week Phil and I are literally tossing a coin for the best stages. Luckily I get to drive the legendary Queenstown, a 6.0km thrill-ride that corkscrews up the moonscape mountain out of the mining town.

Despite giving the Porsches a head start yet again we quickly catch them, tackling each blind corner of the narrow hillclimb road with abandon while trying hard to ignore the steep drop-offs and protruding cliff faces that threaten at every turn.

In some ways, the RX-8 has much in common with Mazda's first rotary, the little Cosmo 110S coupe. It too had an innovative design and limited torque, but made up for it with agility, enthusiasm, and all-round driving appeal.

Sporting just a few stone chips and evidence of a yellow parakeet that collided with the windscreen on Day Four, I reluctantly return the like-new RX-8 to Mazda HQ a couple of days after rally's end. With just over 2800 hard-revving kilometres clocked, suffice to say it's been well run-in for its future owner.

Back home in Melbourne, I start scanning CarPoint for cheap, used RX-8s, and then stumble across a nice early RX-7 for $6000. Even though 20 years has passed since they first caught my eye, they still have that sleek, go-fast appeal even while stationary.

Just perfect for Targa next year then. Hmmm… 
SPECIFICATIONS
2008 Mazda RX-8 Rotary

Engine: 40th Anniversary
Weight: 1374kg
Body: four-door coupe
Engine: 1.3-litre, twin-rotor
Transmission: six-speed manual
Drivetrain: front/mid-engine, RWD
Power/torque: 170kW @ 8200rpm/211Nm @ 5500rpm
Performance: 0-100km/h - 6.2secs.
Top speed: 232km/h
Price: $55,840
Unique Cars magazine Value Guides
Sell your car for free right here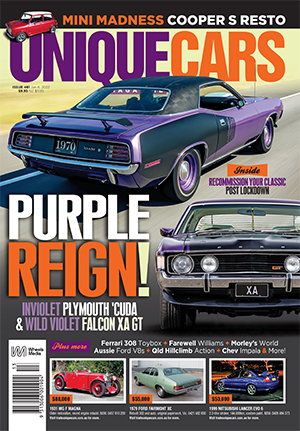 SUBSCRIBE TO UNIQUE CARS MAGAZINE
Get your monthly fix of news, reviews and stories on the greatest cars and minds in the automotive world.
Subscribe