The Finke Desert Race in a Hummer
---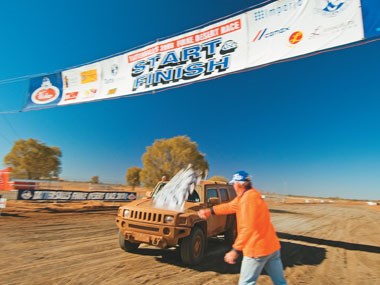 The Finke Desert Race in a Hummer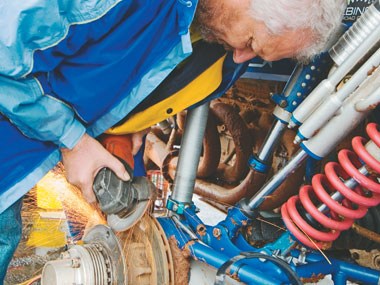 The Finke Desert Race in a Hummer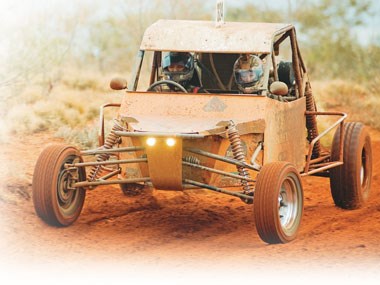 The Finke Desert Race in a Hummer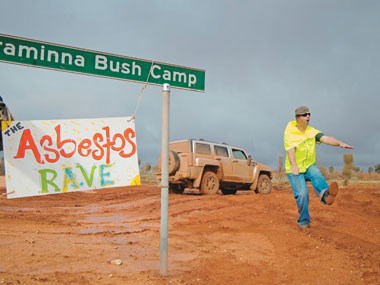 The Finke Desert Race in a Hummer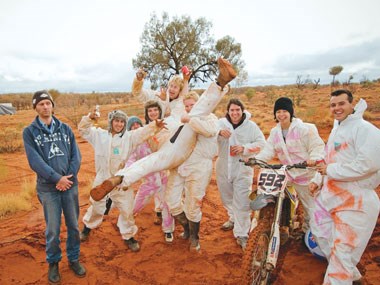 The Finke Desert Race in a Hummer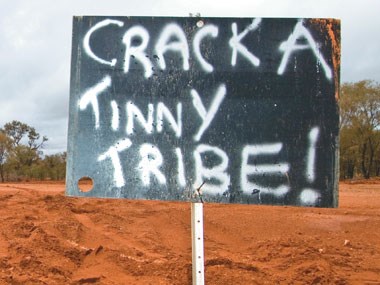 The Finke Desert Race in a Hummer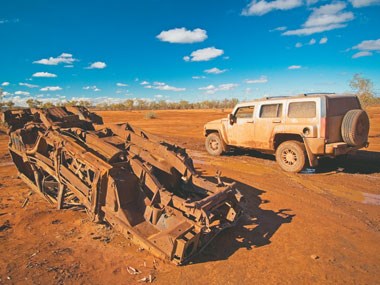 The Finke Desert Race in a Hummer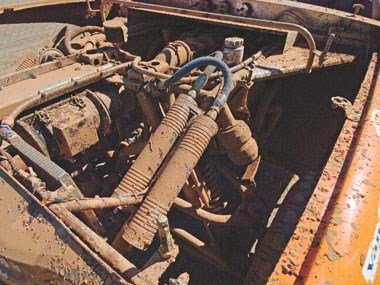 The Finke Desert Race in a Hummer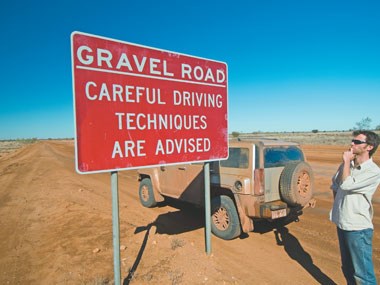 The Finke Desert Race in a Hummer

America has the Indy 500, Germany the Nurburgring 24-Hours. Australia? Well, we've got the Finke.
FROM THE ARCHIVES: First published in Unique Cars #288, Jul 2008
Finke Desert Race in a Hummer
A while back the first Australians travelled through the Red Centre on foot, moving about when seasons allowed. Then tough blokes like John McDouall Stuart began pushing through…

Later, Afghans on camels made the trip, before someone said, "I reckon I could beat your camel with my train." Thanks to that bloke, there's an old track running from the desert community of Aputula, or 'Finke' through to Alice Springs.

So, a century later, we've ended up with the Tattersals Finke Desert Race; the toughest off-road race in Australia.

Commencing in Alice Springs, competitors charge 230km down the Old Ghan line to Aputula before camping overnight and racing back the next day. It's a truly punishing event, where to finish is a major achievement as each year less than half the car entrants complete the course.

Although entries are dominated by 500 bikes, the 66 cars lined up for 2008 intimidate via their amazing variety of engineering and general madness. The big boys drive mega-dollar race buggies with up to 75cm of suspension travel and a million kilowatts bolted on to spaceframes.

Then there are the trophy trucks, with fibreglass panels resembling utes when they are actually race cars that couldn't carry a dog in the back, unlike the Performance classes, which include a Falcon Longreach ute with a dog in the back.

Four-wheel drives abound, but they're in for a tough event, and personally I reckon our big Hummer could give them a shake. I've been here before and I'm confident I know what's required to get to Finke and back in a hurry.

So, in the spirit of the pioneering tough-nuts that walked, cameled and trained it up through the centre, I will bet our new Hummer H3 could beat all comers – maybe the race 4WDs at least, if not the buggies. Well, if not the race 4WDs, then definitely the great John McDouall Stuart!
HUMPS AND BUMPS
Our Arctic Silver Hummer looks good on paper, especially with the Adventure Pack with the switchable rear diff lock for extra traction in the soft sand. It has got no overhang front and rear, good clearance and excellent wheel articulation and travel.

It is renowned for being tough off-road, and with a full leather interior, it's definitely more comfortable than a camel. Just in case I forgot to tell the folks at Hummer the details of my plan, I thought it would be safer to steer clear of competitors by leaving a day early and returning a day after; then I can simply benchmark my times with theirs and rightfully claim the trophy.

Standing atop the Hummer at the start line in front of a crowd of contractors, I'm confident co-driver Bowden and I aren't celebrating prematurely, as the previous night I did the rounds at scrutineering to pick up a few tips.

Tip #1: Allocate most of your budget to suspension, double it, then whatever is left can be used on suspension. The big Hummer has that covered, and with a super-wide track, should be highly stable. Tip #2: See Tip #1.

The biggest challenge is the 'whoops' – huge sand corrugations one-metre deep and two metres apart that the top Pro buggies and trophy trucks hit flat out as tens of thousands of dollars of suspension allows speeds way beyond 100km/h.

"You've really gotta be on the throttle to stay on top of as many of the whoops as you can," explains Greg Gartner, referring to his 485kW F150 trophy truck.

"Being a front motor, it's heavy up-front, so you need a lot of speed to pick up the nose and run across the top."

Unlike Greg, I discover an approach speed of 20km/h is better. I've never driven on anything like it, although if you can imagine grabbing a LandCruiser and running over every Niki 650 stalking the earth, you'll get the picture.

And it's not just the fact the Hummer is a road car, for all but the big boys have to just ride it out, slowly dipping and rising through each hump as if they're crossing Bass Strait in a bucket.

"There's no technique for us," admits Colin Hunter in his Jeep Grand Cherokee. "It's just bang, thump, crash, bang, thump, crash!" That's a concern given the Jeep's a full-spec race wagon built for the Paris-Dakar!
CLUB RED
The whoops aren't my only worry. Despite the Hummer feeling strong on even the roughest sections, of greater concern is the number of spectators down the route. I'm not referring to the safety aspect, as everyone keeps a safe distance from the track; it's more the fact that Bowden is getting distracted, demanding we stop for a chat at every camp.

This is part of the spectacle that is the Finke Desert Race. Thousands of spectators from Alice Springs and all points of the country arrive, usually returning to the same place each year to relax in the desert, have a few beverages, cheer on competitors and play in the dirt; a bit like the trenchcoat brigade on top of the Mountain at Bathurst then, but without the flaming toilet rolls!

Most have signs identifying themselves painted on car bonnets, bits of tin or anything silly enough to stand still for three minutes. It's always colourful, but this year it's a deeper red as we cop two days of rain.

The rain is a blessing on two fronts. Firstly, no dust. More importantly, there's mud, so driving is fun if in a mud-plugger like the Hummer. Not so much if piloting a Suzuki Mighty Boy or Toyota Yaris as is the case in one camp.

I can't blame Bowden entirely for the diversions, as the combination of tough race track and my attention deficit disorder means I'm ready for a break.

But instead of visiting locals with deckchairs laid out and BBQ sizzling, he opts for the Asbestos Ravers.

Set amongst the desert oaks and mud is a small rave party, complete with strobing lights, white nuclear suits and pumping trance music. Bowden's in his element as Australia's youth dance themselves into a frenzy under a Suzuki rooster tail. It's quintessential Finke, but meanwhile the Hummer's waiting and we've dropped three hours here alone.
DESERT STORM
The trip to Finke is 230km and at this pace we'll struggle. So it's back on board to slide, scramble and bounce across an endless combination of ruts, bumps, rocks and sandhills. We pass more camps, including a punter sporting a large pair of plastic breasts!

The Hummer's performing admirably. Its big tyres and constant 4WD make light work of the sand and the tough factory suspension soaks up all but the nastiest sections. But that doesn't mean we're going quickly. In fact, I've passed every known jump without realising getting airborne is possible until I see the photos of the buggies in full flight. In fact, the famous leap at the Finke Day One finish line is so intimidating I just idle to the top and park to get a nice view.

Back in the race, only 45 of the 66 cars will make it this far, with the majority of retirements coming from overheated shocks, broken mounts and driveline failures. Dave Fellows and Andrew Kittle are fastest in their TRD twin-turbo V6 buggy in an astonishing 1hour 47mins. While a few make it down intact, most crews have mechanical repairs to keep them occupied before racing back to Alice the next morning.

A check of my time reveals I would be last by a day, but I'm still marginally ahead of climate change creeping south!

The return leg is tougher, given the already rough track has seen 500 bikes in addition to the cars. But that doesn't stop competitors driving harder. The sand is firm and dust is minimal, so conditions are perfect. With the whole show departed, I'm predicting big things for the Hummer…
OUT OF LUCK

Unfortunately I have spoken too soon. Again, it's those campers. This time as I gently negotiate yet another sand dune and whoop section, Bowden spots a bar. We're in the middle of nowhere, but sure enough, there it is. I would normally refrain, but given it's a long weekend, I submit to temptation.

Waking up later that afternoon, there's nothing for it but to camp. Fortunately we stumble across a lounge suite and fireplace where spectators had earlier been watching the genuine article race back to town. As a bonus, they've left a piece of toast.

I'm not the only individual to hit strife. While I've been cocooned in the Hummer, attending a rave, leaning on a bar or lying in a swag, I have picked up a few details of competitors' fortunes on the grapevine.

There has been the odd scary moment scraping past trees, smashed suspension, blown motors and flat tyres. Gartner in the F150 knocked a fuel outlet off his tank, draining its contents faster than it could feed the 6.0-litre V8.

Travis Robinson in the Jimco had a combination of dead fuel pump and flat tyre… he also mentioned a Fremantle Dockers Membership and lost Opes Prime shares so he's doing it tougher than most!

But hardest luck story goes to the Rentsch father and son team. Running third outright and within 400m of the finish line and a podium placing, the transmission fails bringing their Chenowth buggy to a terminal halt. Great for the bloke running fourth at the time...
BREAKING RECORDS
It's not all bad news. For starters, Bowden's asleep in a roadside Thunderbox (and not snoring). And the Finke record has been broken by Fellows and Kittle, getting 'there and back' in 3:39.02, admittedly helped by rain and a slight shortening of the course by a couple of kilometres.

The majority of trophy trucks have survived to tell the tale and, in a display of smart driving, a strong contingent of lightly modified two- and four-wheel drive vehicles get home.

Amongst the excited competitors is Ben Dark, of Getaway fame. Co-driving in buggy #44 he survived being stuck in first then third gear for much of the return leg.

"I absolutely hated it until about halfway down, then I got right into it," Ben recalls fondly. "I thought 'what am I doing here?' But we drove like cut cats on the return, caught the guy in front in less than 10mins and were really on the hammer. Next year, I'm going to get a car myself."

The Hummer's performed pretty well overall. Our numerous detours have revealed a conveyance that relishes low-speed off-road work where wheel articulation and traction is paramount.

The five-cylinder turbo is no Chev race engine, but it's adequate for the job as we cross the line about the same time competitors are nursing sore heads from the presentation dinner.

So what about my bet? Including detours, camp visits, bits I can't remember and general incompetence, I won. I beat the early settlers.

Meanwhile, the Finke Desert Race remains the toughest off-road race in the country, and for those tough enough to compete, hats off to you. For the rest, make an effort to see this iconic event in an iconic landscape. Just keep clear of stray Hummers and rave parties... 
SPECIFICATIONS
2008 HUMMER H3 ADVENTURE
Body: four-door wagon
Weight: 2178kg
Drivetrain: front eng, 4WD
Engine: 3.7-litre five-cylinder turbo petrol
Power/Torque: 180kW/328Nm
Transmission: four-speed auto
Performance: 160km/h top speed (approx)
Price as tested: $60,990
Unique Cars magazine Value Guides
Sell your car for free right here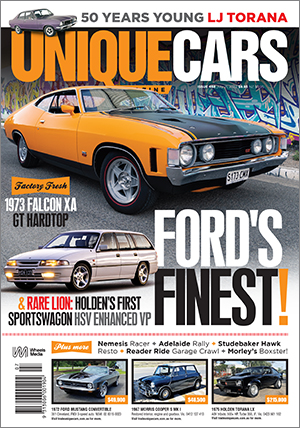 SUBSCRIBE TO UNIQUE CARS MAGAZINE
Get your monthly fix of news, reviews and stories on the greatest cars and minds in the automotive world.
Subscribe