Rare Bavarian – 1989-91 BMW Z1
---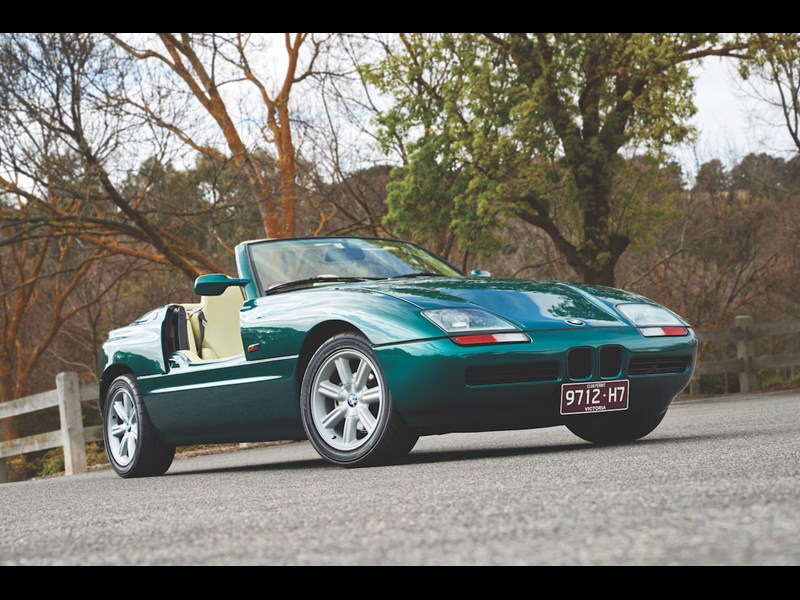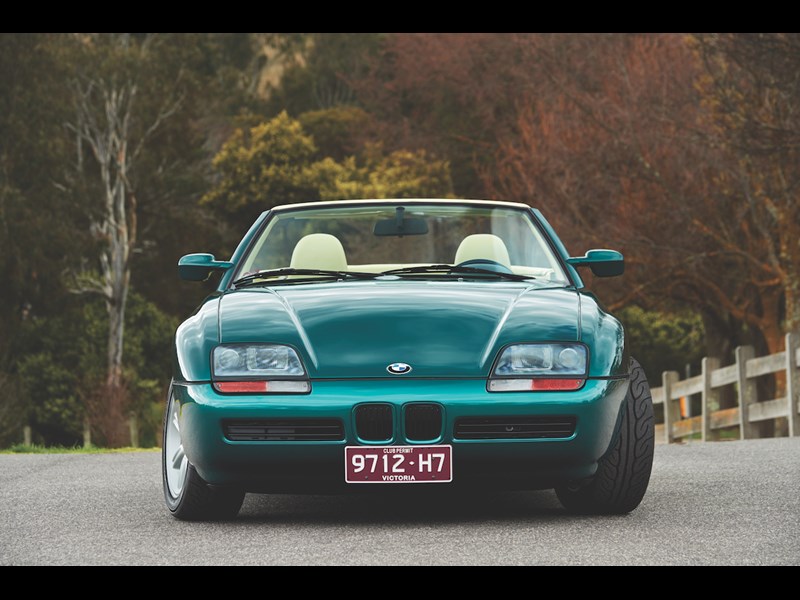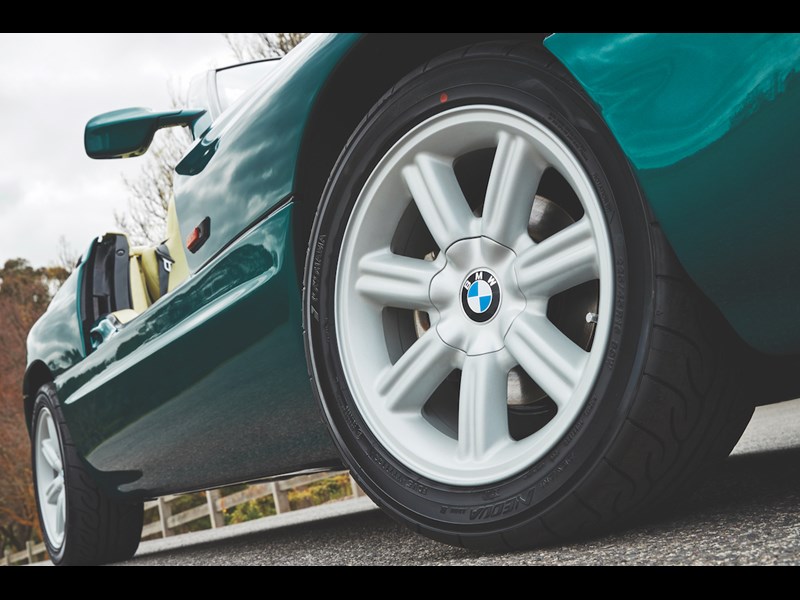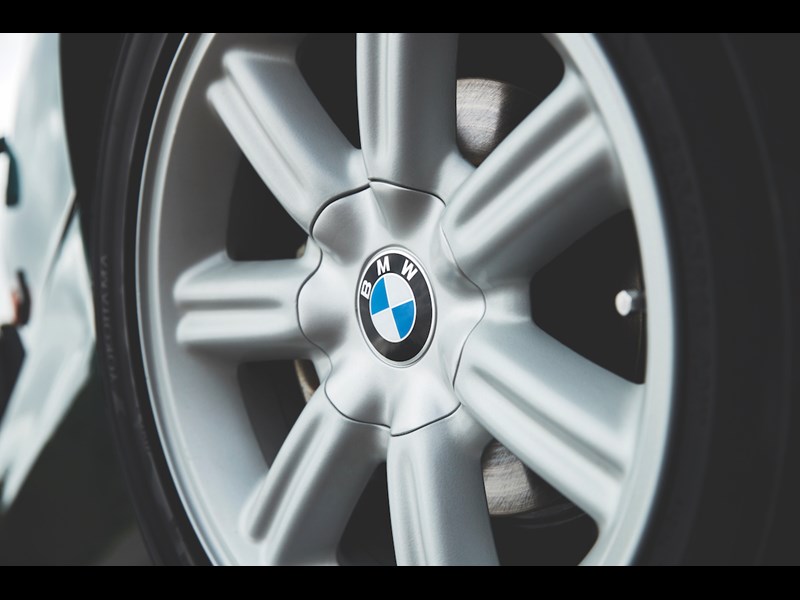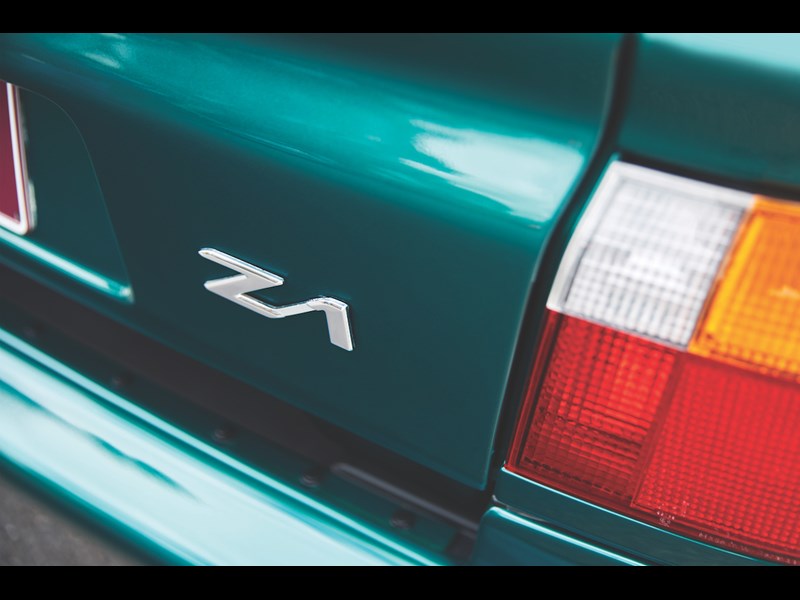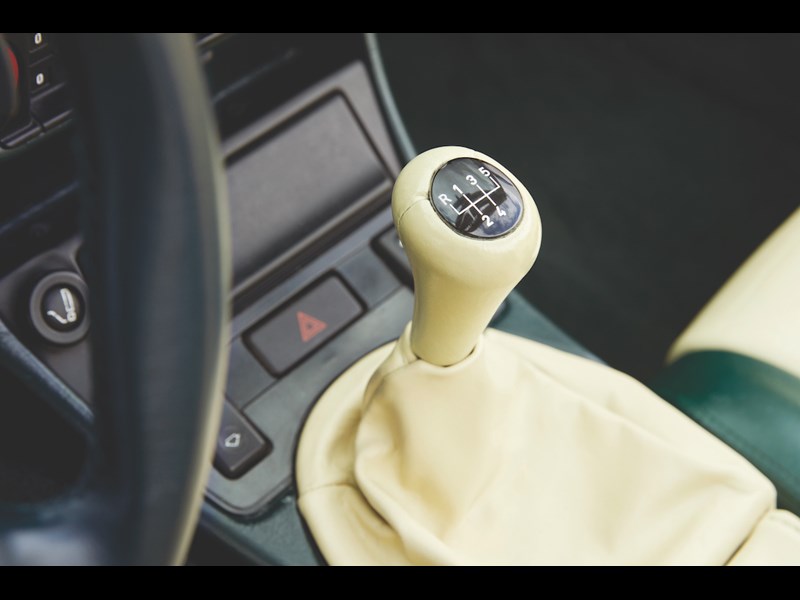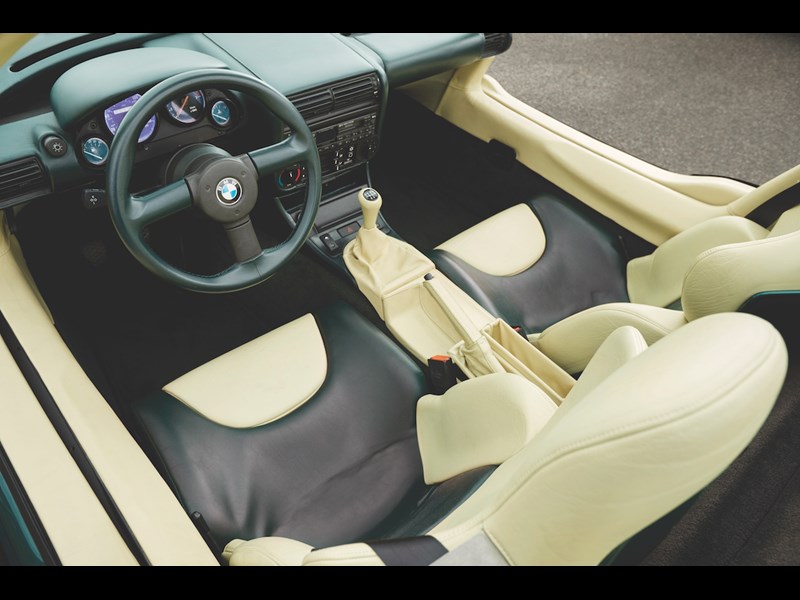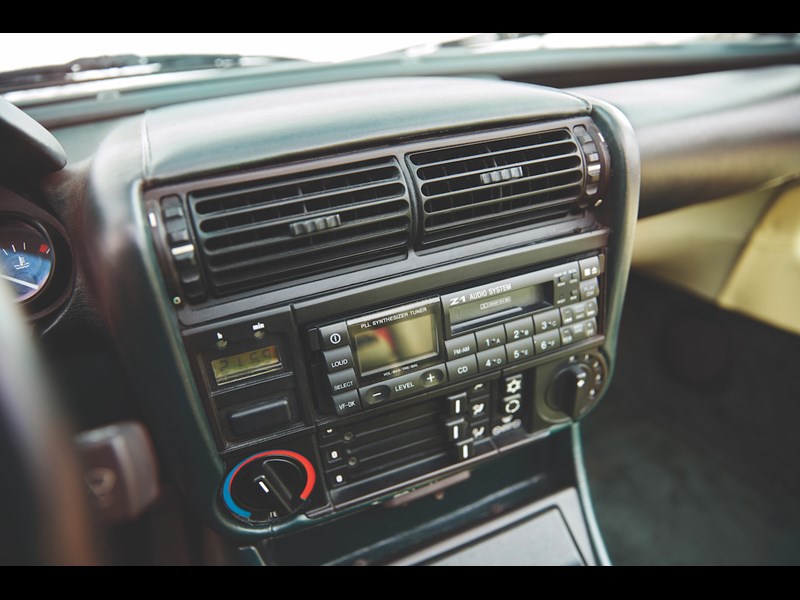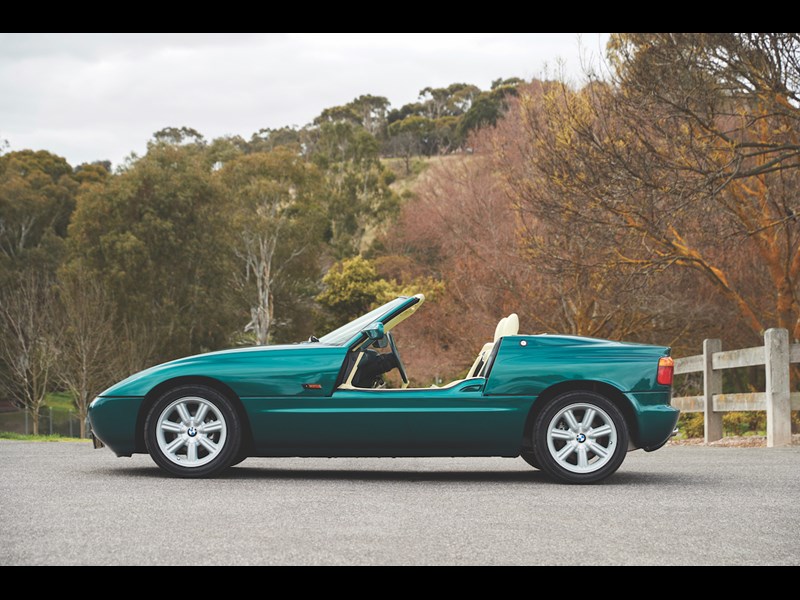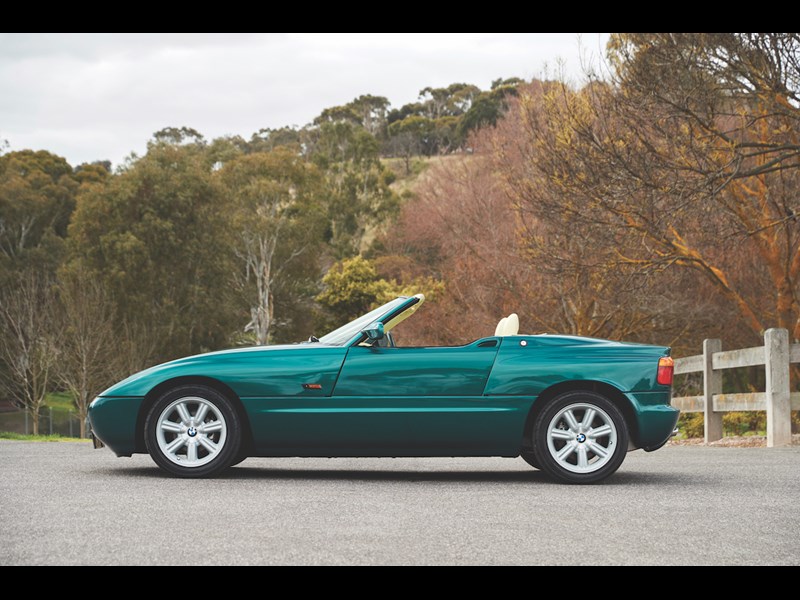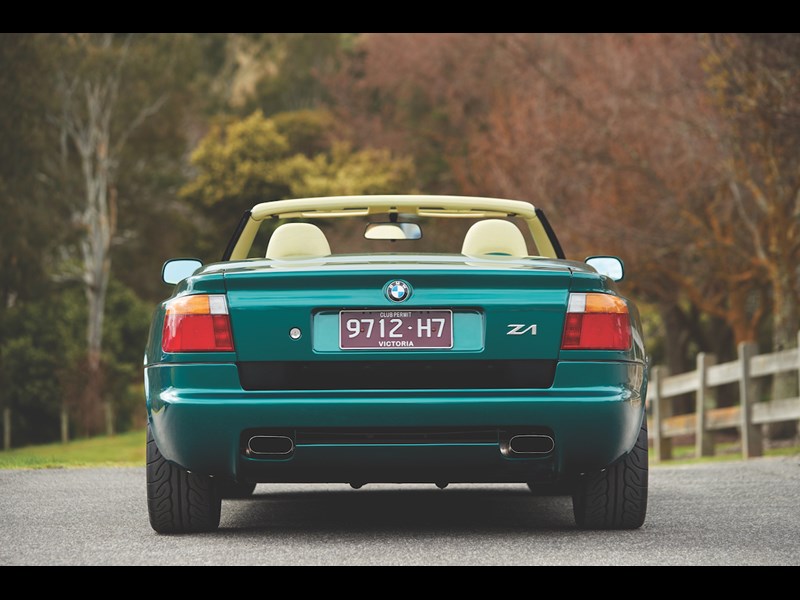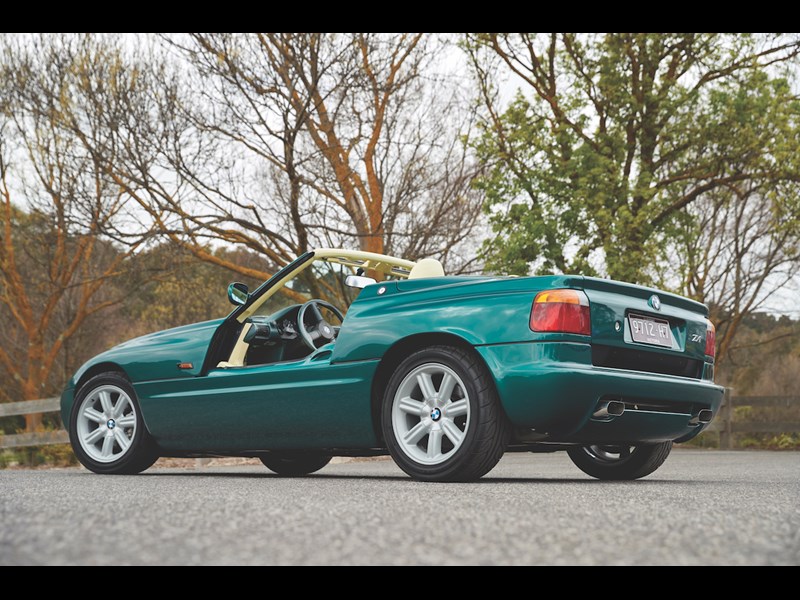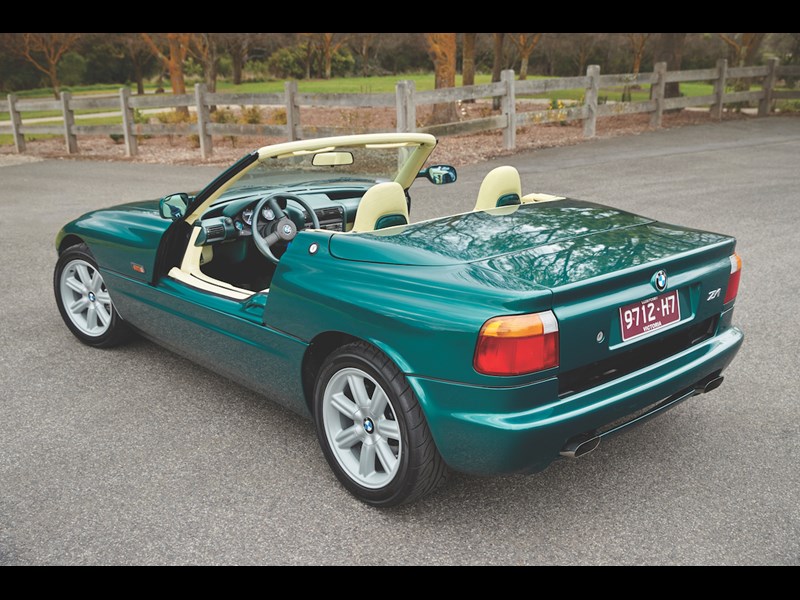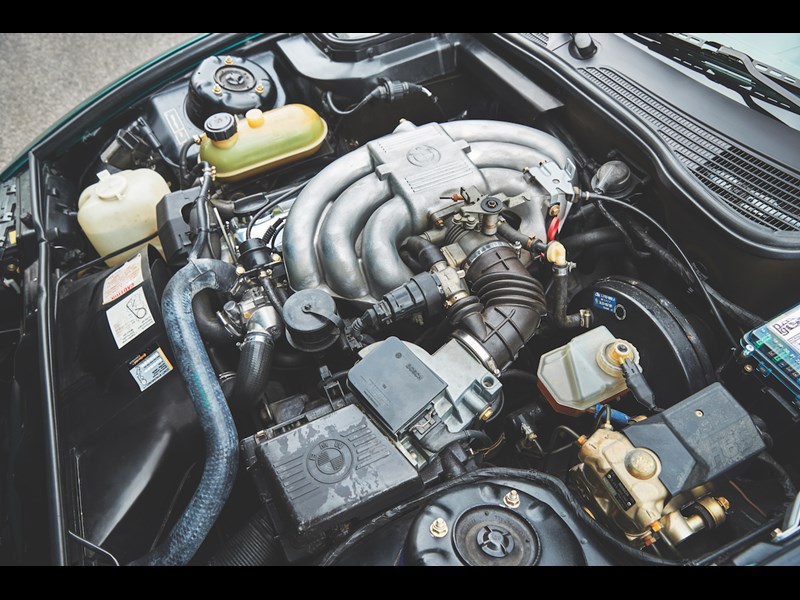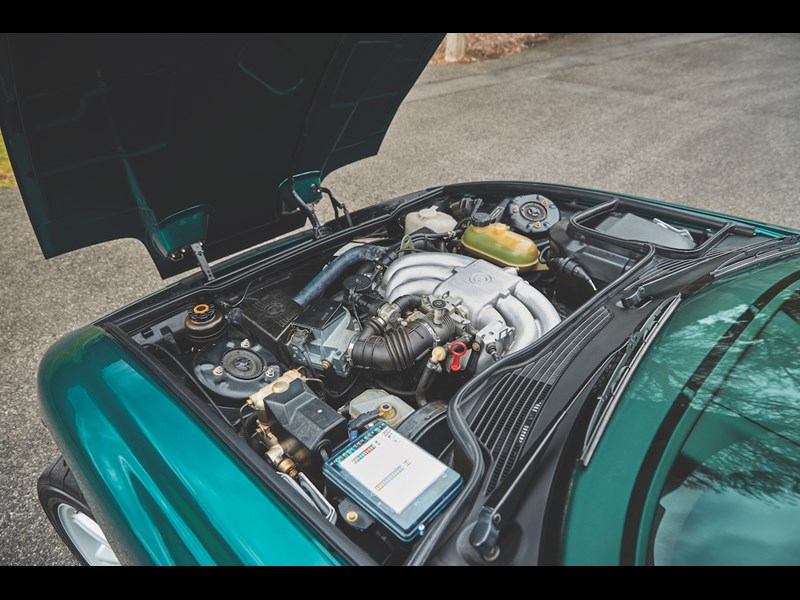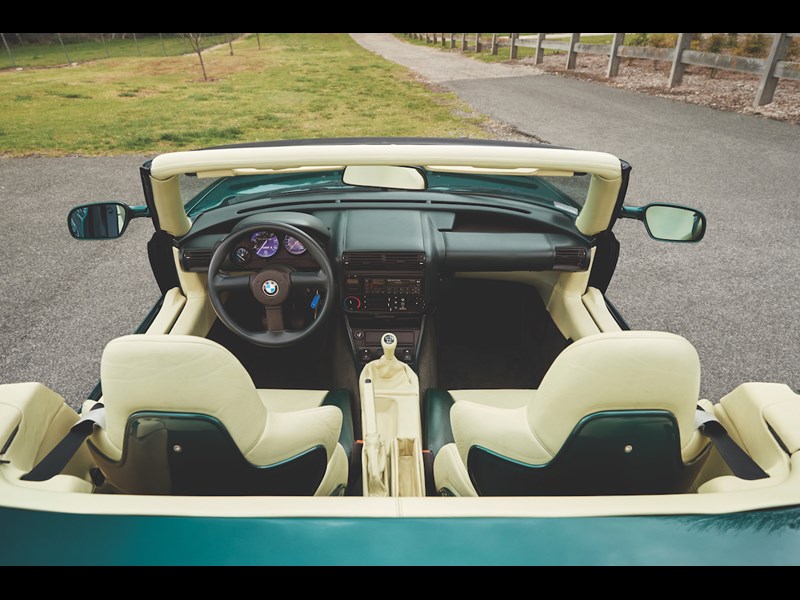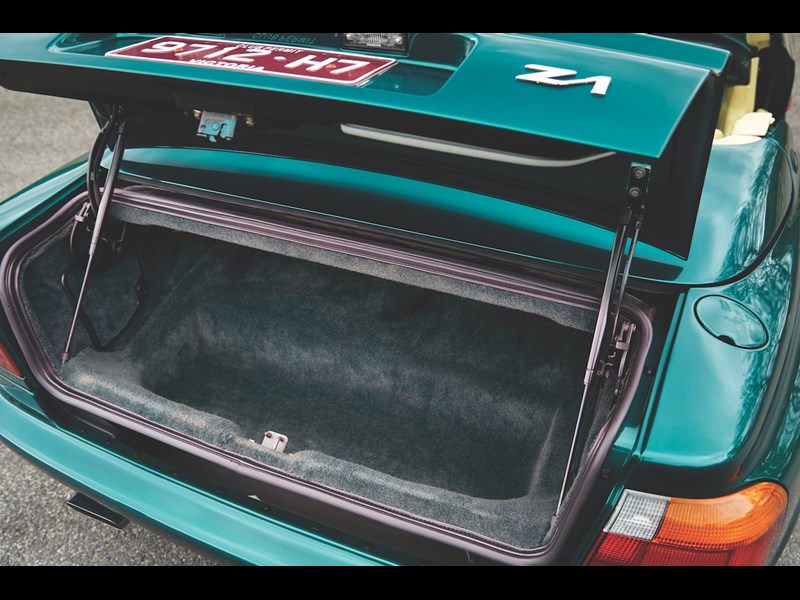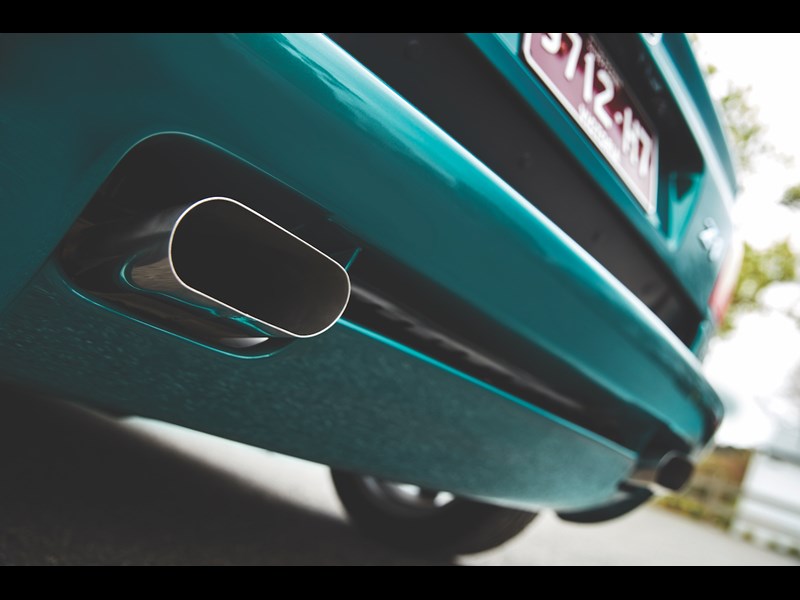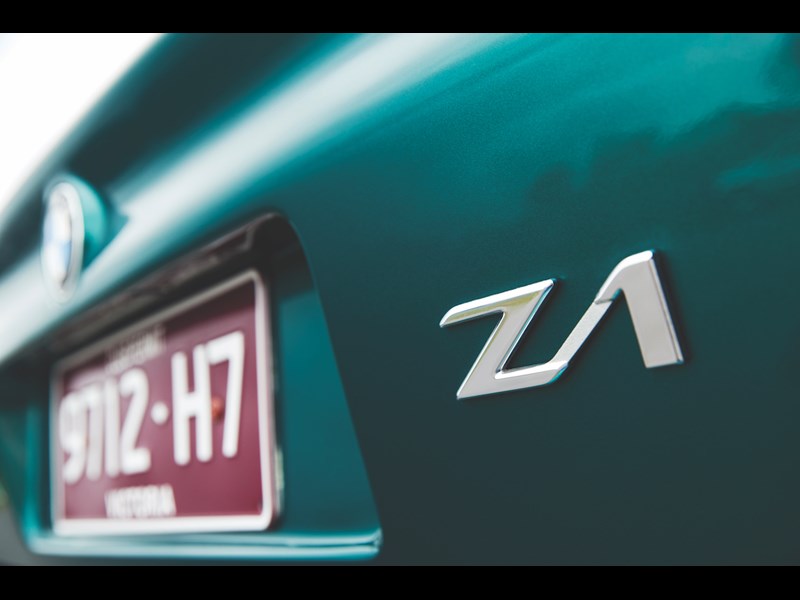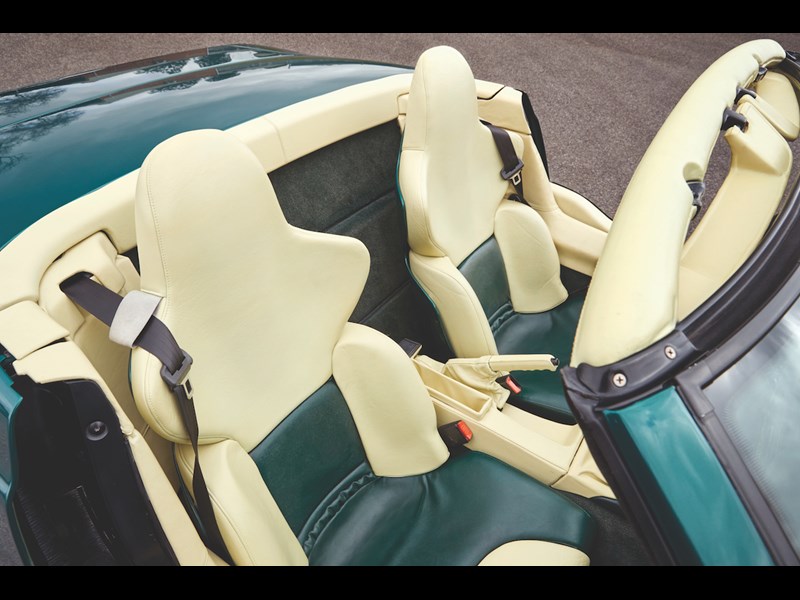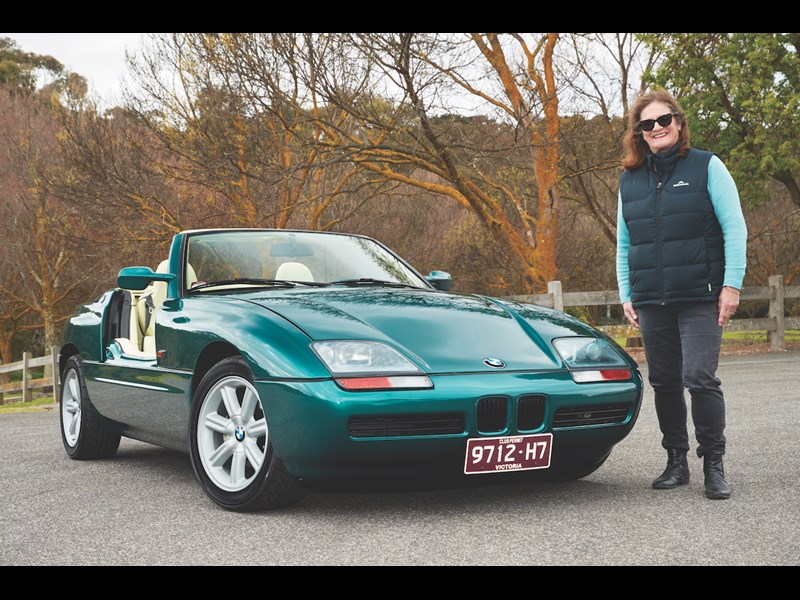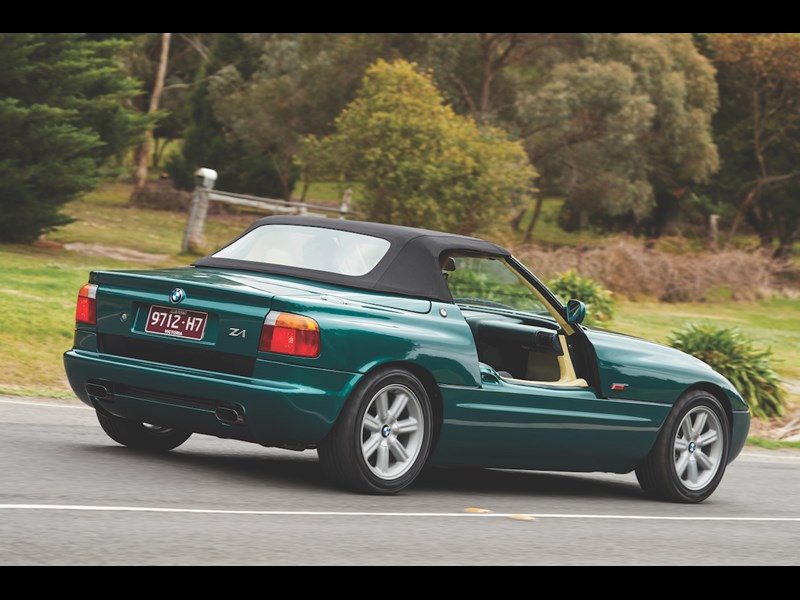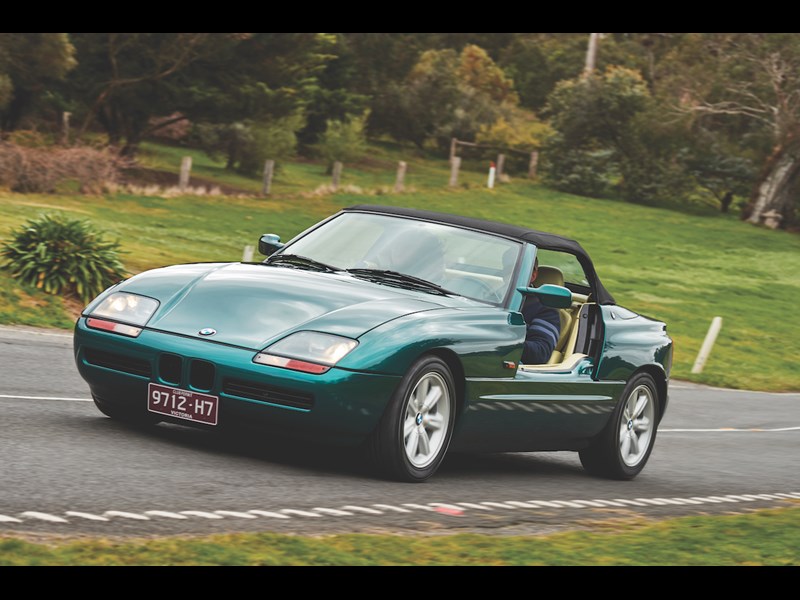 In the late 1980s, BMW dipped its toe in the roadster pool, with the Z1 being the first of many.
Never let it be said that BMW doesn't have a sense of adventure. And for proof of that, look no further than its late-'80s effort, badged Z1.
As well as being the first of BMW's now established line of Z roadsters, the Z1 was also remarkable for taking an unconventional approach to building a fun sports car.
The japesters at Munich started with a galvanised steel monocoque structure, from which were hung the plastic exterior panels (the doors and side panels are thermoplastic, the bonnet and boot are GRP).
The party trick was the doors that slid down into the wide, high sill that not only gave the car a real talking point, but also offered much better crash protection in the event of a side impact shunt.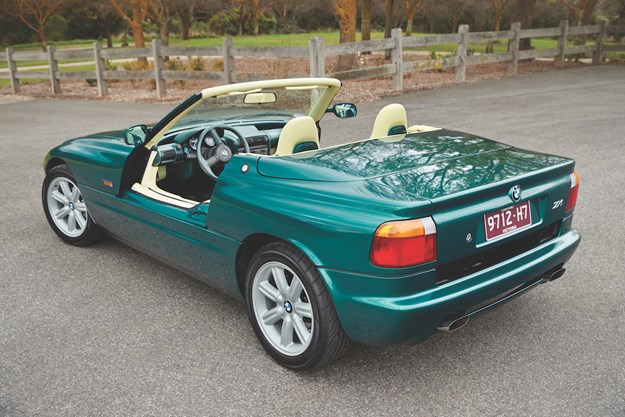 The hidden doors take some getting used to.
The Z1's other novelty act, was that you could buy a second set of body panels in a different colour, when ordering your roadster and these could be easily changed using hand-tools.
The other look-at-this-kids element, was that  in some markets where fun hadn't been banned, you could drive the Z1 with the doors down, turning it in to a big go-kart with leather and air-con.
There was also a flat undertray for aerodynamic efficiency, a roll-hoop built into the windscreen frame, and clever details like a flexible lacquer paint to cope with the plastic body parts flexing.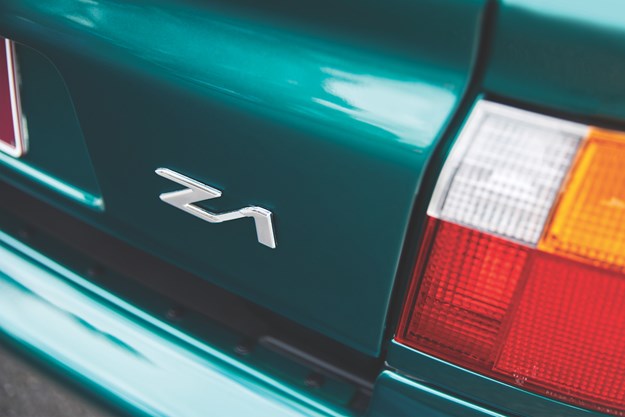 The Z1 started Beemers roadster rage.
The Z1 was also one of BMW's earliest designs with the excellent Z-Link, multi-link rear suspension. Power came from a standard 2.5-litre inline six and a five-speed manual, lifted straight from an E30 sedan.
Ordinarily, the headline yarn behind any Z1 in Australia would be that it was here in the first place.
The car was never imported here by BMW and, with a global production of just 8000 and plenty of willing collectors in Europe and North America, they're not going to be falling out of the trees here any time soon.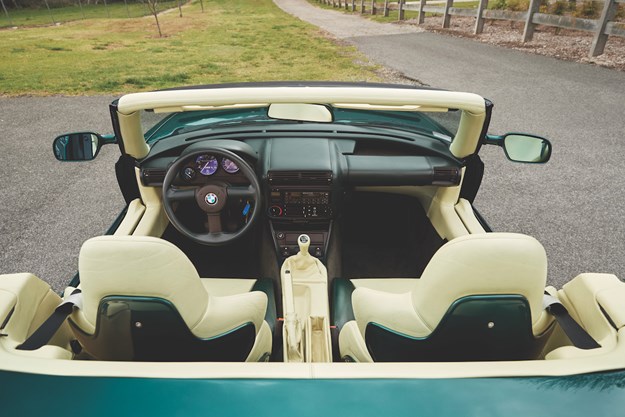 Classy leather interior.
But in the case of this particular Z1, the real back story is not only a sad one, but an example of never giving up, and always trying to find a way around problems the fun police try to throw in your path.
So let's start at the start.
Back in late 2015 or early 2016, a Melbourne car collector and enthusiast name of Nigel Logan had his radar fixed on a BMW Z1. His wife, Sharyn, takes up the story:
"Nigel found this car in the Cayman Islands of all places, and it was advertised cheap. It had been bought new by a British film director called John Gamble, but was being sold by a chap named Michael Jackson. Obviously, we all thought it was a scam.
"But it turns out that Michael Jackson was actually the mechanic who worked on the car for John Gamble, and when Gamble left the Cayman Islands, he sold the car to Jackson. He didn't really want it, so he advertised it online and that's where Nigel found it."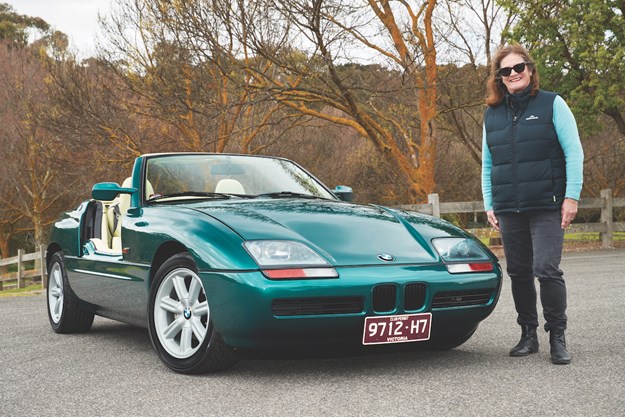 Sharyn with build number 148 of 8000.
However, it seems that not only was the car lying around, unwanted, it had also suffered cyclone damage; the cloth roof was torn and the outer panels were trashed. But Nigel picked up the phone and, having discovered that the whole thing was not a scam, put a deal together.
In the end, Nigel travelled to the Caymans to check the car, finalise the handshake deal and make it all legal. At which point he also began arrangements to ship the car back to Australia. That started with loading the car on a ship and scooting back home to meet it at the docks.
And that's when the problems started: "A week out from the car landing in Australia, Nigel was notified that it wasn't going to be allowed in, said Sharyn.
"Somehow it was against the regulations for private vehicle importation. In the end, it turned out that even though John Gamble the film producer had bought it new in early 1989, the car hadn't been assigned a VIN until April 1989. At that time, the cut-off date for private imports into Australia was (built before) February 1989."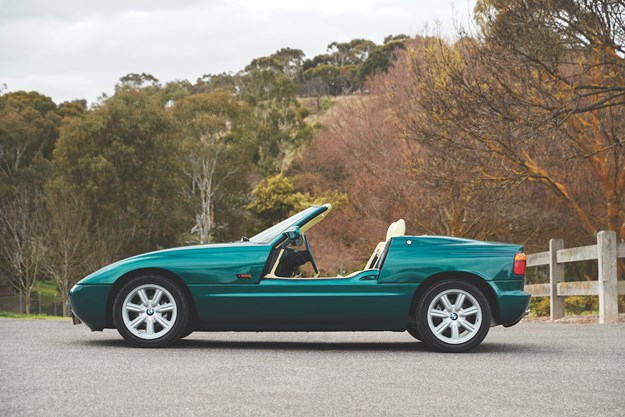 Doors down and roof up. It's like a go-kart.
Ouch, that's close but no cigar. So what happened then?
"We were given three options by the government," Sharyn said. "The first was to land the vehicle and reapply for permission to import it. But who knows where that would have led.
"The second option was to land the vehicle and have the Australian government destroy it for us at our expense. And the third option was to not land it at all and send it somewhere else immediately."
Luckily for Nigel, the import agent he had been using was both a mate and a Kiwi.
"So the agent said he could get it to New Zealand, made a couple of phone calls and sent it straight to his brother's shed in Nelson, on the next ship."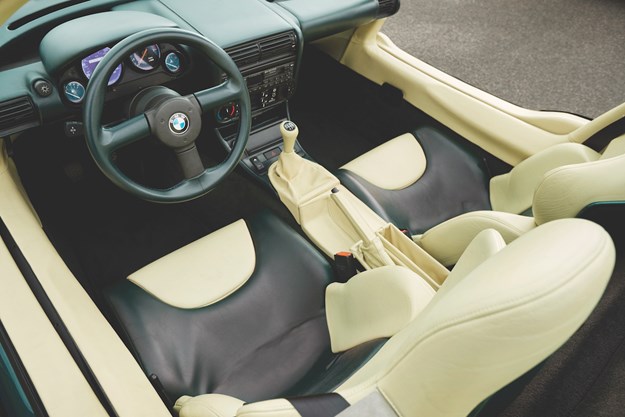 Left hooker has its challenges.
Now the game became one of long-distance restoration. Nigel travelled to New Zealand several times to work on the car, replacing all the panels and the roof.
And whaddayaknow, right about that time – around late 2019 – just as the local car-industry was packing up and going home the boffins in Canberra decided enough was enough and changed the rules regarding private imports, suddenly making the Z1 a legal import.
Back in Aus, Nigel continued working on the car, including chasing electric bugs that stopped one of the drop-down doors working, and having the entire car repainted. But that was the end of the good news. Utterly.
"Nigel got the painted panels back a week before he passed away in December 2021."
Ah.
"So I was left with an unfinished Z1", said Sharyn.
"But we had all the parts, and last year, Nigel's brother came to Melbourne and he basically put the car together.
"Then, in July last year, another friend who happens to be an aeronautical engineer worked out what was wrong with the car door, so now it goes up and down properly, too. Finally, the car was complete."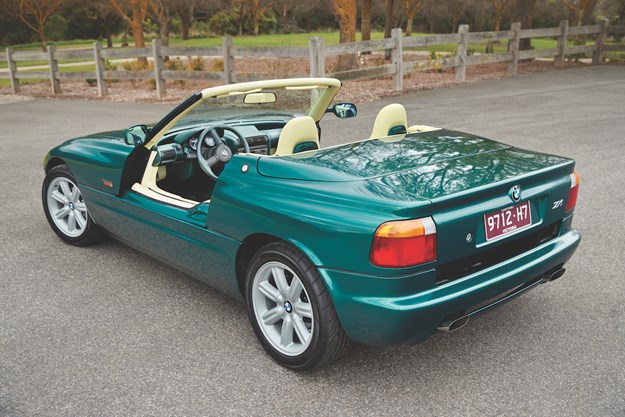 A feeling of freedom, like a motorcycle.
Sharyn reckons while she's not intimidated by the car, she's not too keen on driving it too far since it's left-hand-drive. Plus, it's only done 19,000 miles (about 30,000km) from new.
The numbers game also reveals a bit more about the Z1, too. BMW built 8000 examples and, of those, just 150 were made for the UK market and featured mph speedos. And this car, according to the record, is build number 148 of those 8000.
While the slidey-down doors are the talking point, the Z1 is no more challenging to drive than the 325i from which it borrowed its driveline.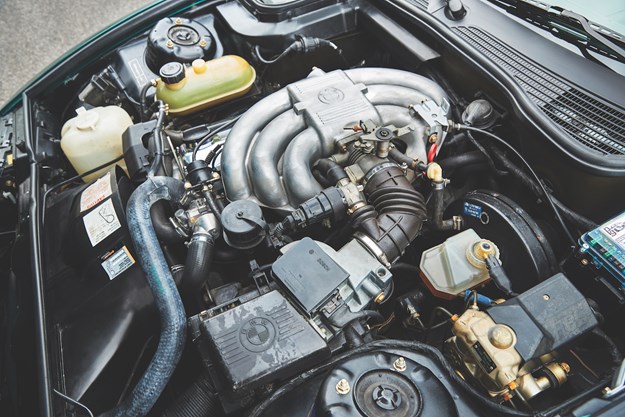 Straight-six is from the 325i.
Which is to say, they're really lovely to punt down the road, with the smooth, effortless and very flexible inline six, that's so good it's easy to see why this layout became a BMW calling card.
What's more amazing, the engine is fairly oversquare with an 84mm bore and 75mm stroke, so the flexibility is clearly down to good fuel-injection and engine management.
The engine's 125kW and 222Nm mightn't seem too beefy on the surface, but it's the way the engine delivers that leaves the most lasting impression. And, hey, nobody ever complained about an E30 325i being sluggish, right?
And since both cars are within a handful of kilograms of each other, the 0-100km/h performance is about the same at a smidge under eight seconds.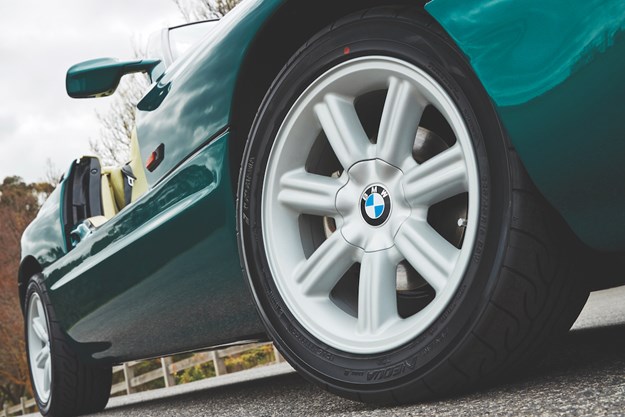 The gearshift is slightly rubbery at first, but all the controls soon assume a natural feel, once you're up and rolling. And that sophisticated multi-link rear end ensures that the Z1 never does anything unexpected.
Unless, that is, you count turning up in the Cayman Islands with cyclone damage and an owner called Michael Jackson.
VITAL STATS
BMW Z1 (1989-1991)
Production run: 8000
Body: Steel monocoque convertible, plastic outer panels
Engine: 2494cc inline six-cylinder, SOHC 2 valves per cylinder, multi-point fuel-injection
Power: 125kW at 5800rpm
Torque: 222Nm at 4300rpm
Performance: 0-100km/h: 7.9 seconds, 0-400m: 15.9 seconds
Gearbox: 5-speed manual
Suspension: MacPherson struts (f); Multi-link independent (r)
Brakes: Ventilated discs (f); solid discs (r)
Tyres: 225/45 VR16
From Unique Cars #484, Oct 2023
Unique Cars magazine Value Guides
Sell your car for free right here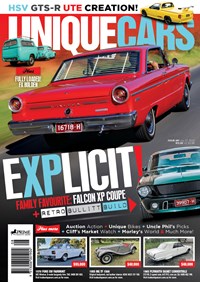 SUBSCRIBE TO UNIQUE CARS MAGAZINE
Get your monthly fix of news, reviews and stories on the greatest cars and minds in the automotive world.
Subscribe