Mazda Duo – Familia Faces!
---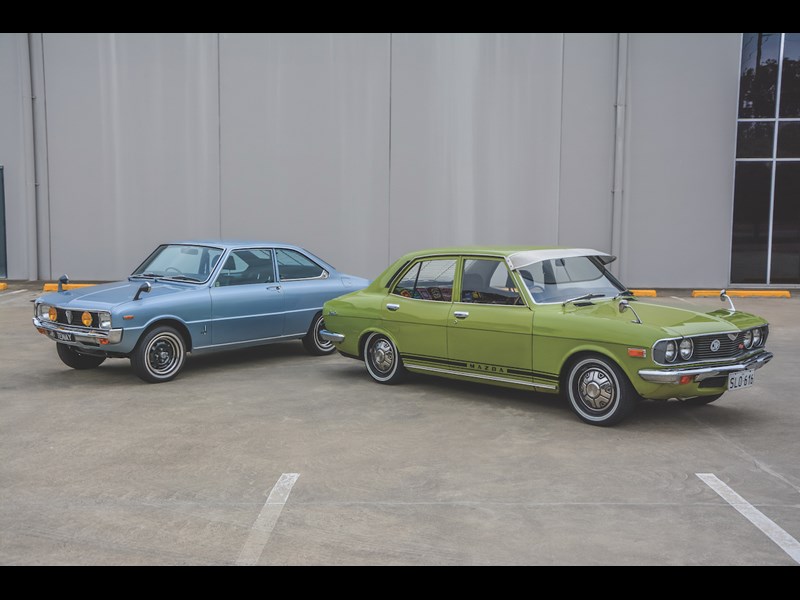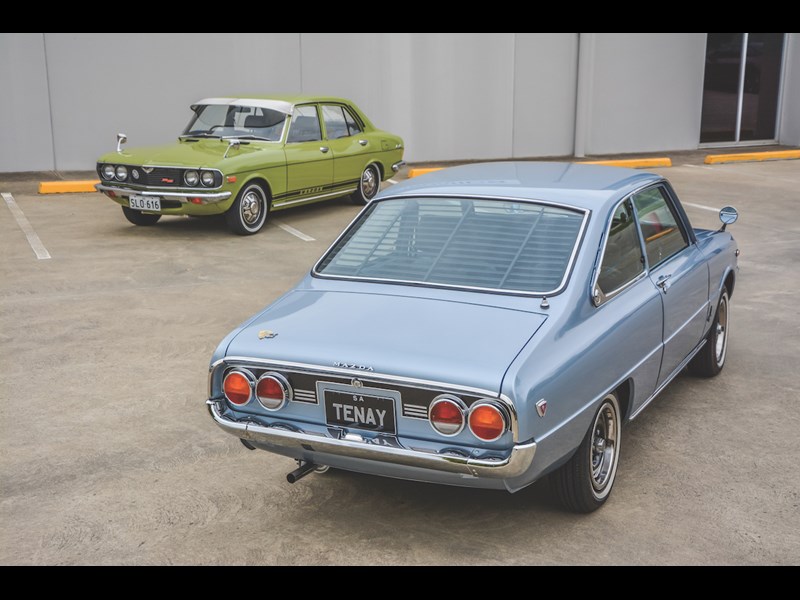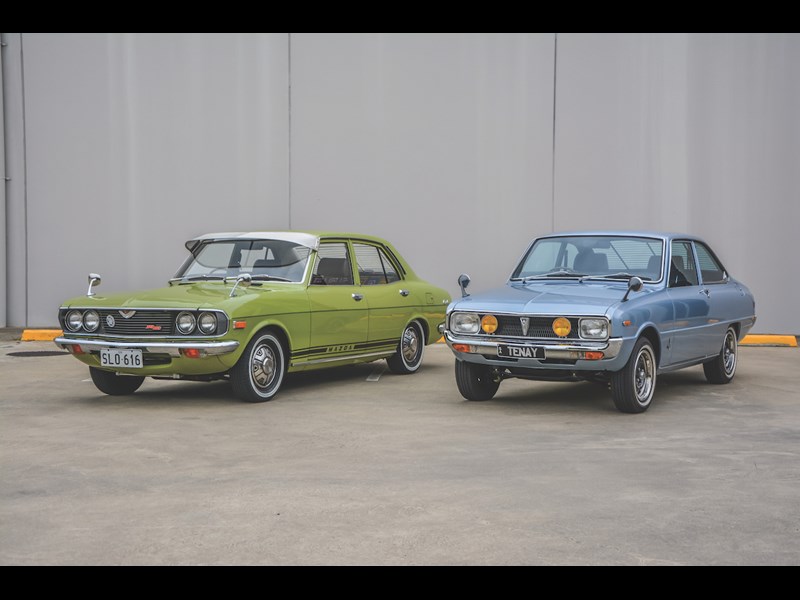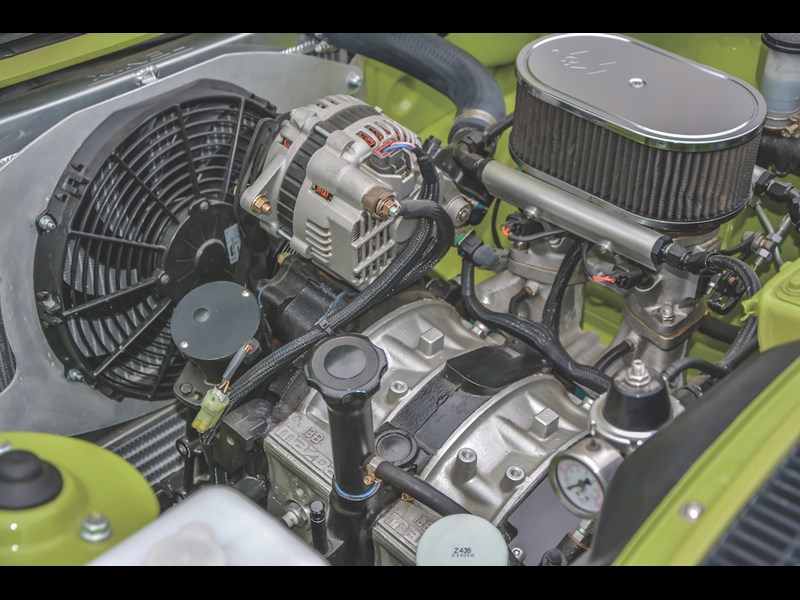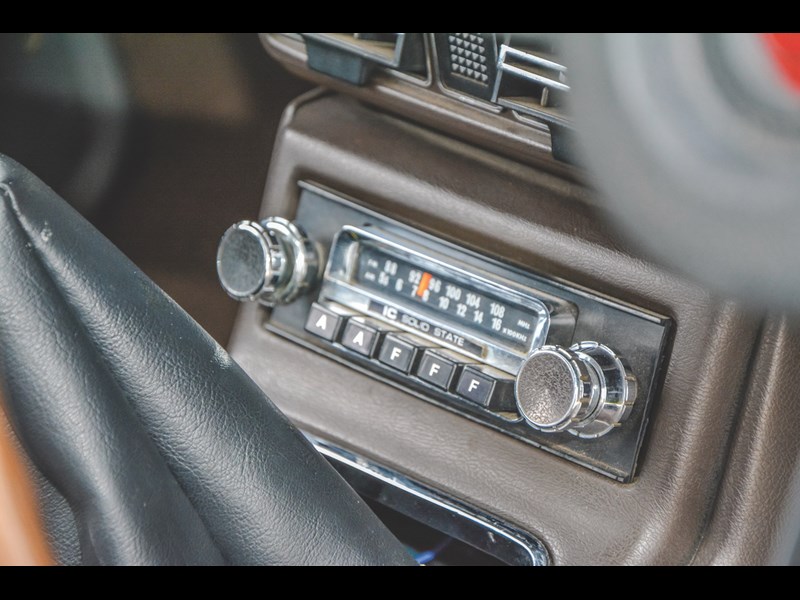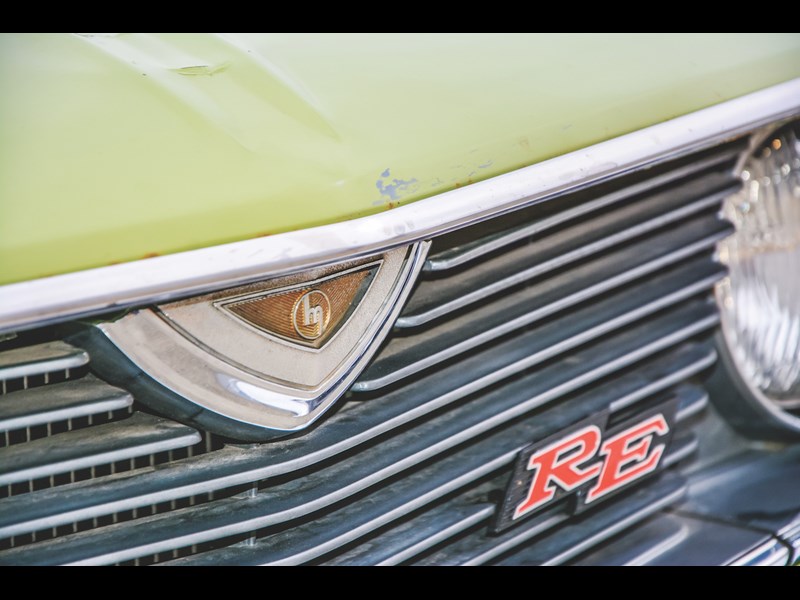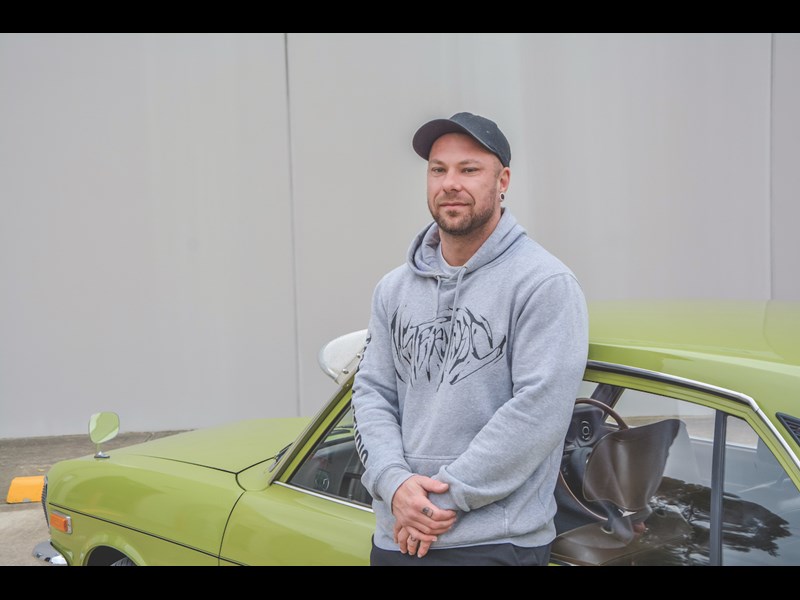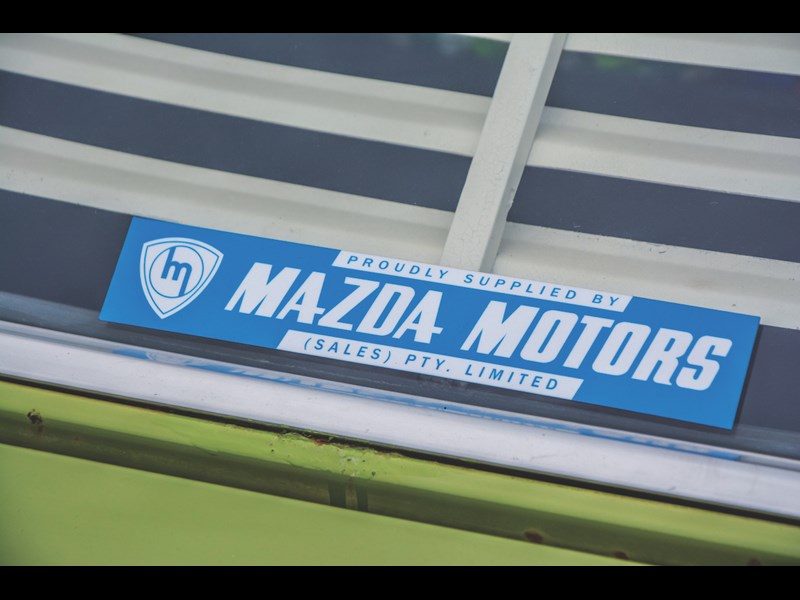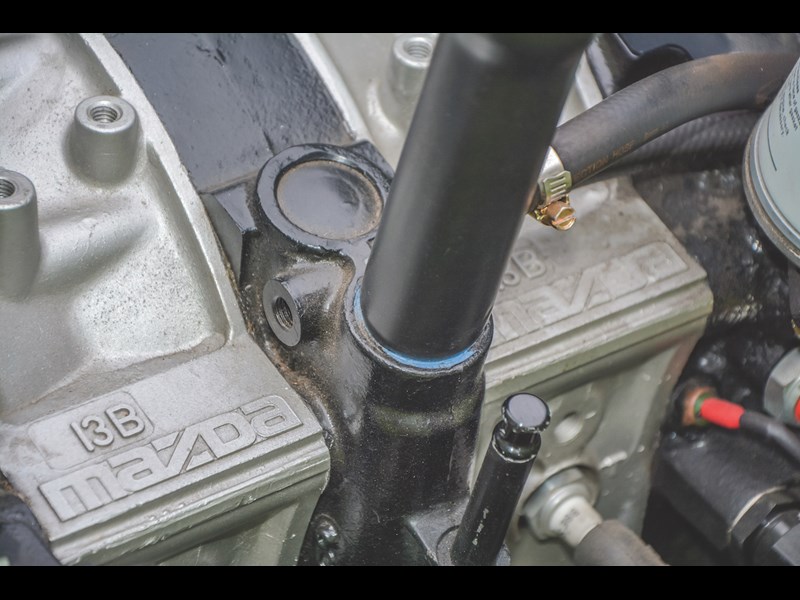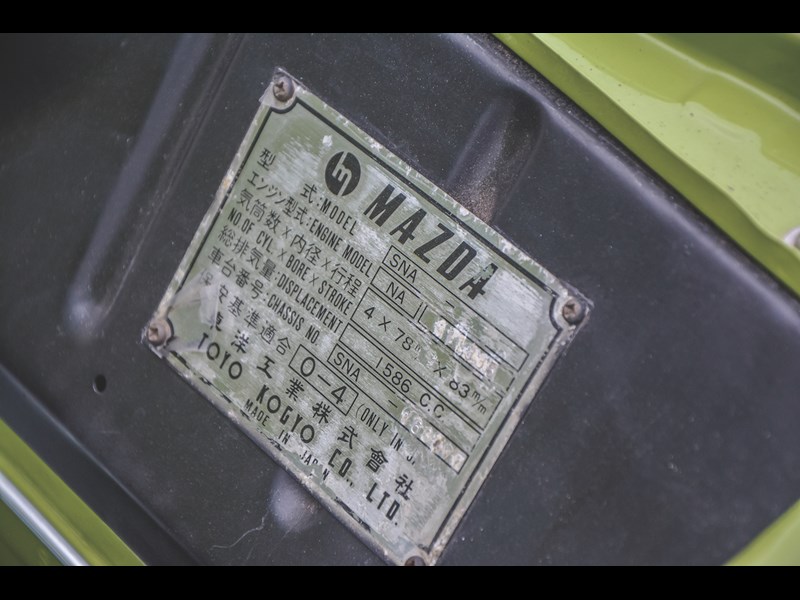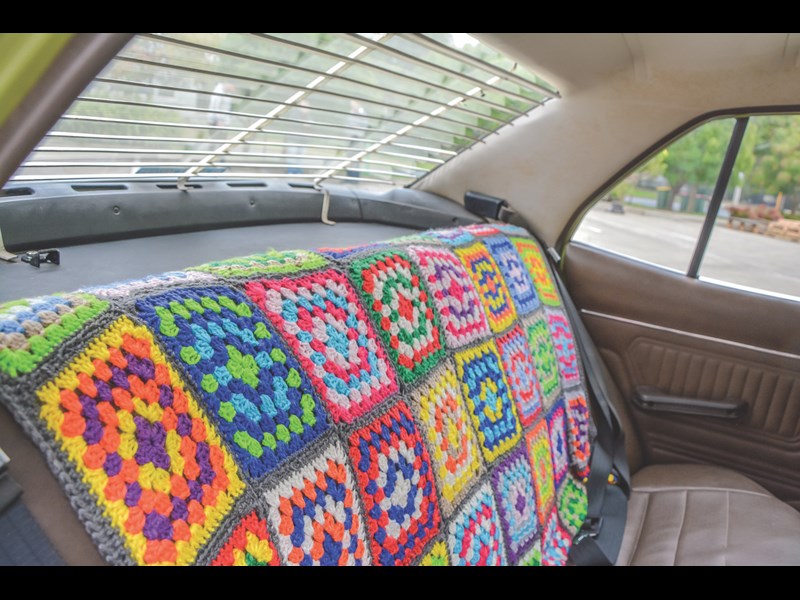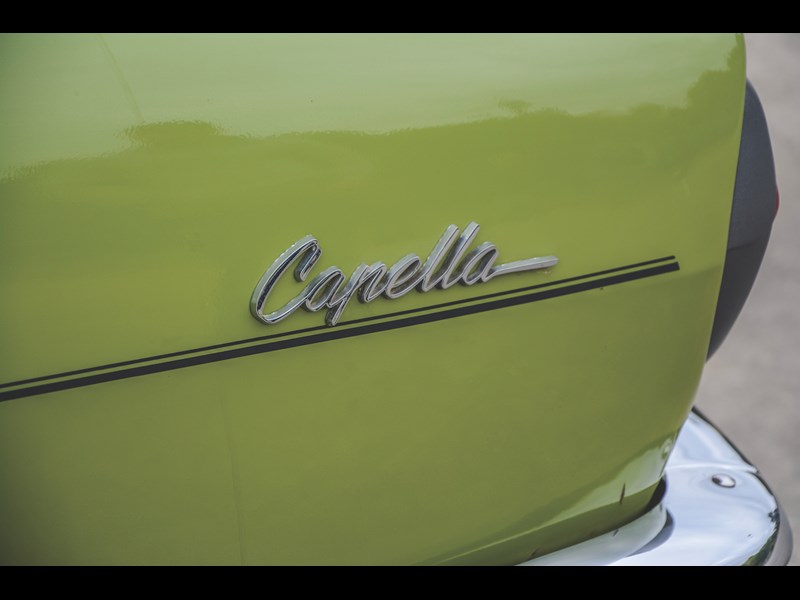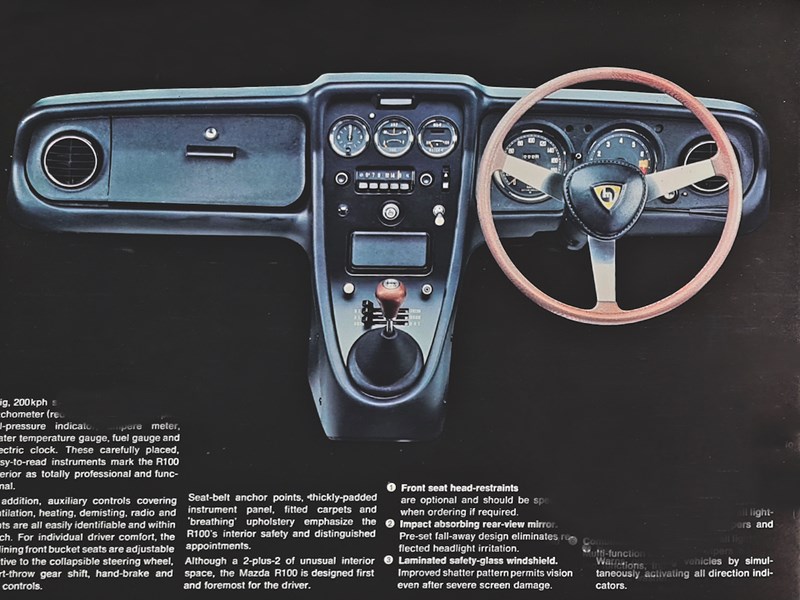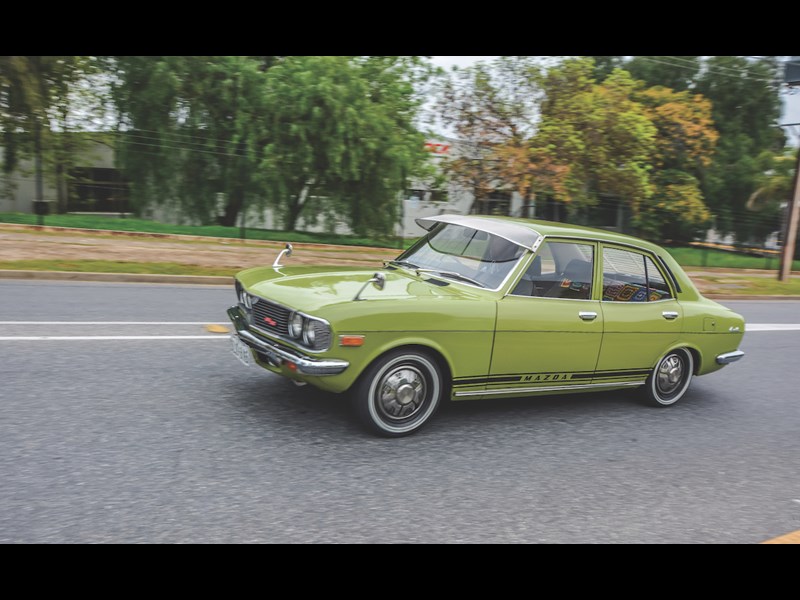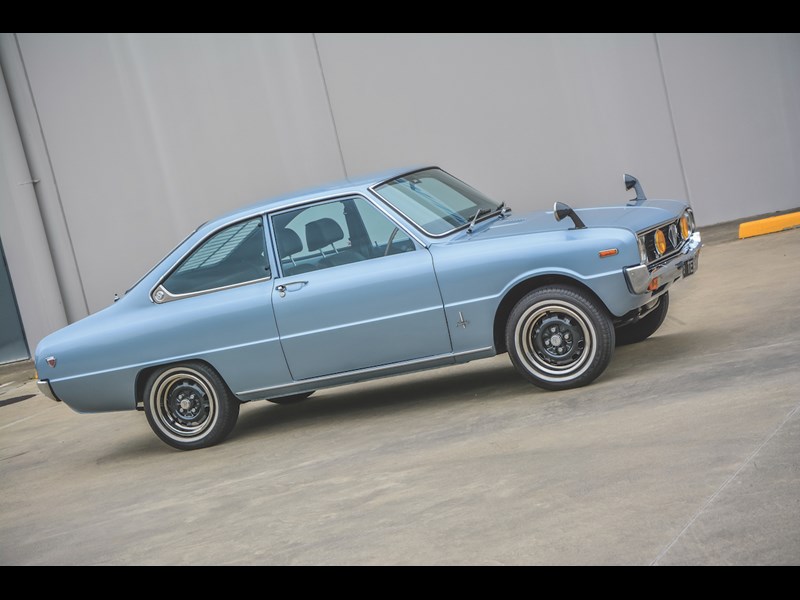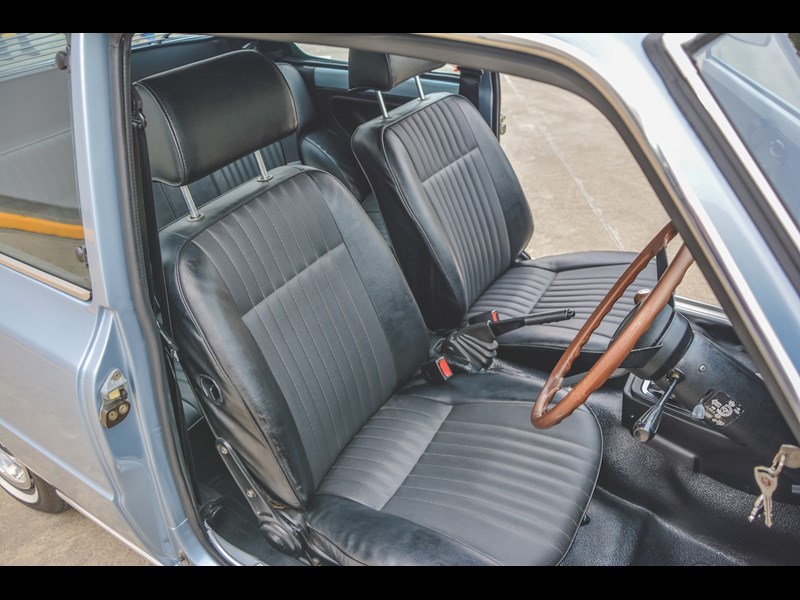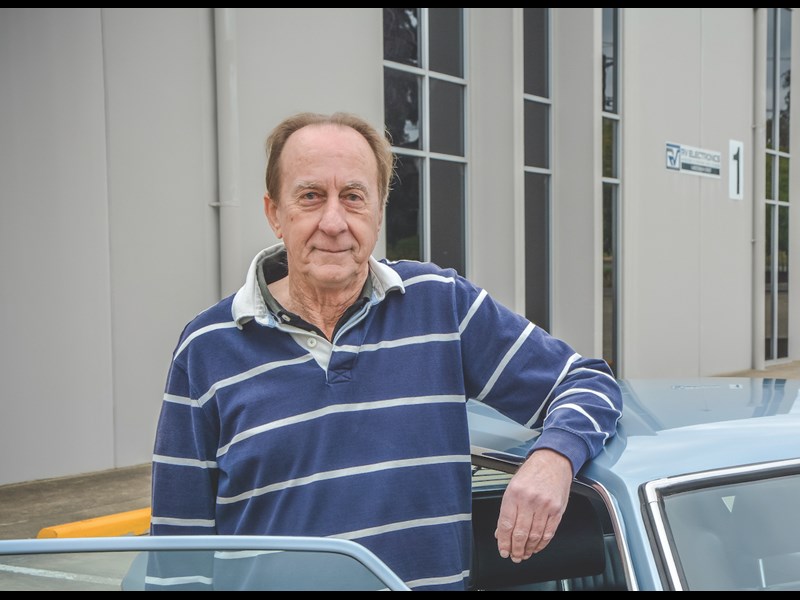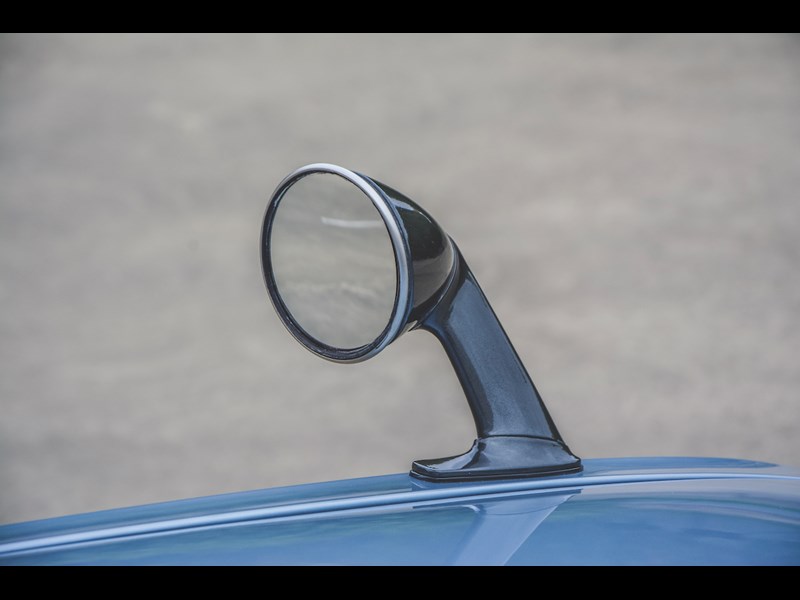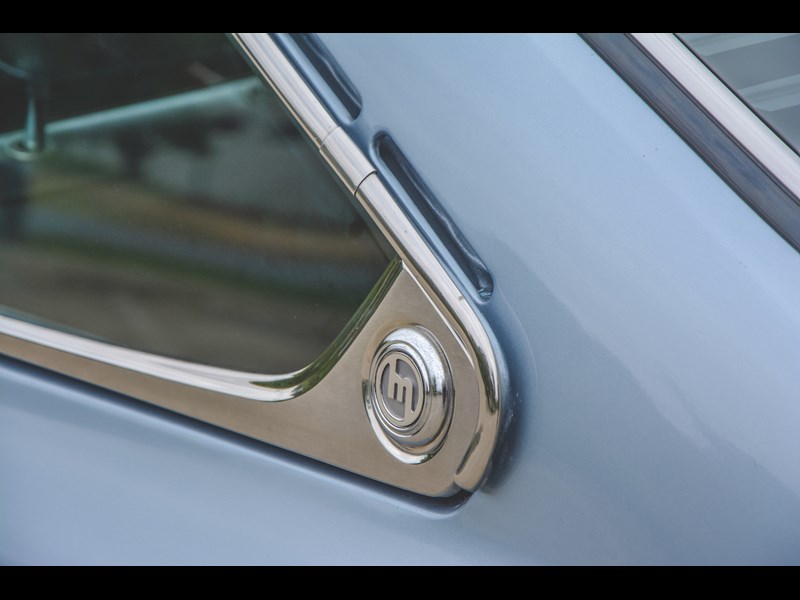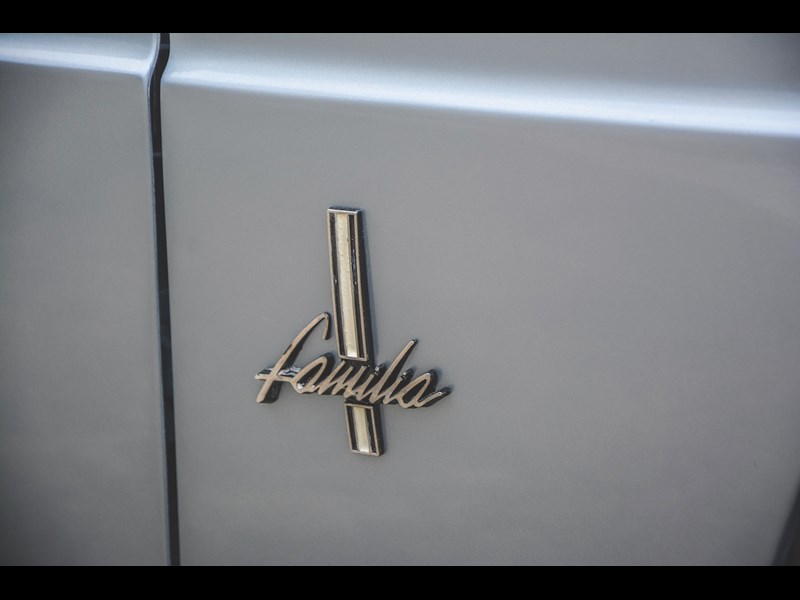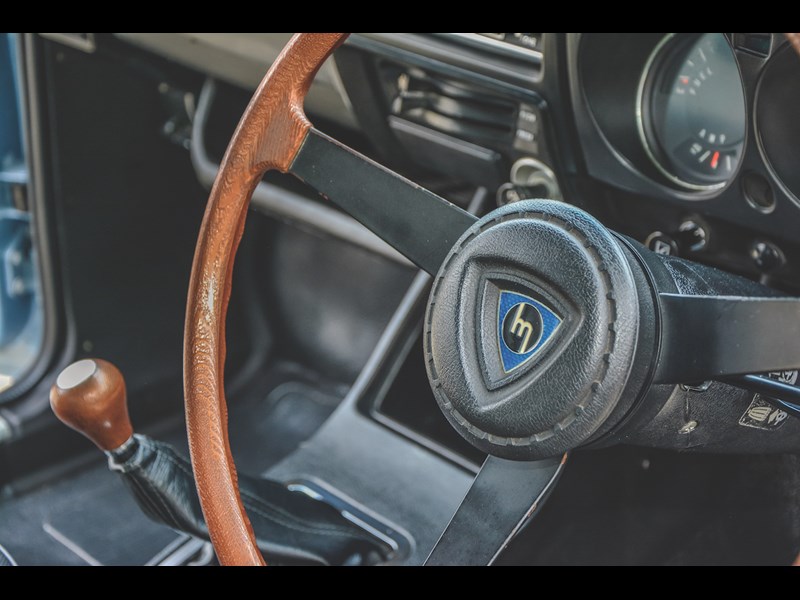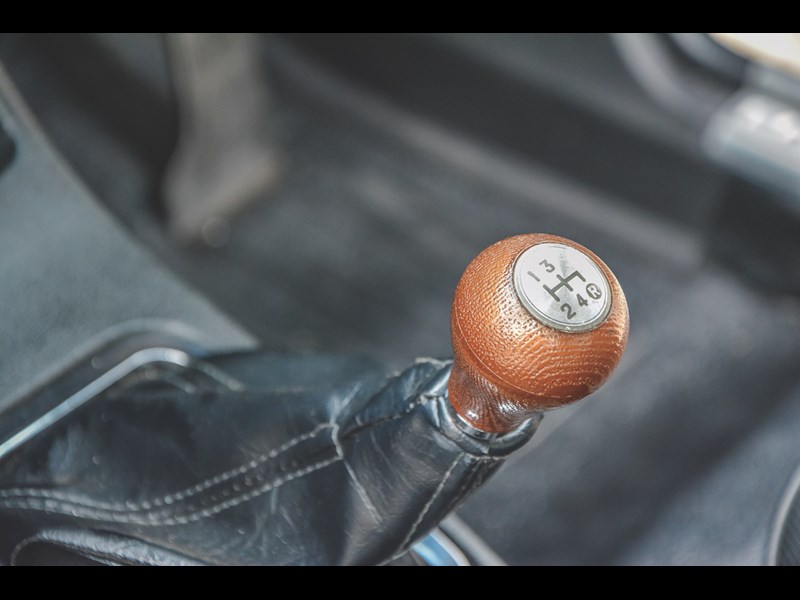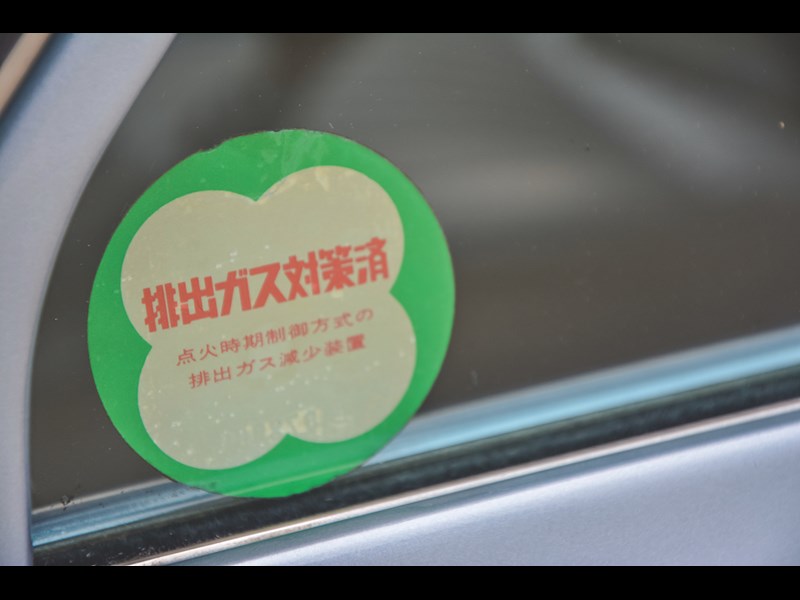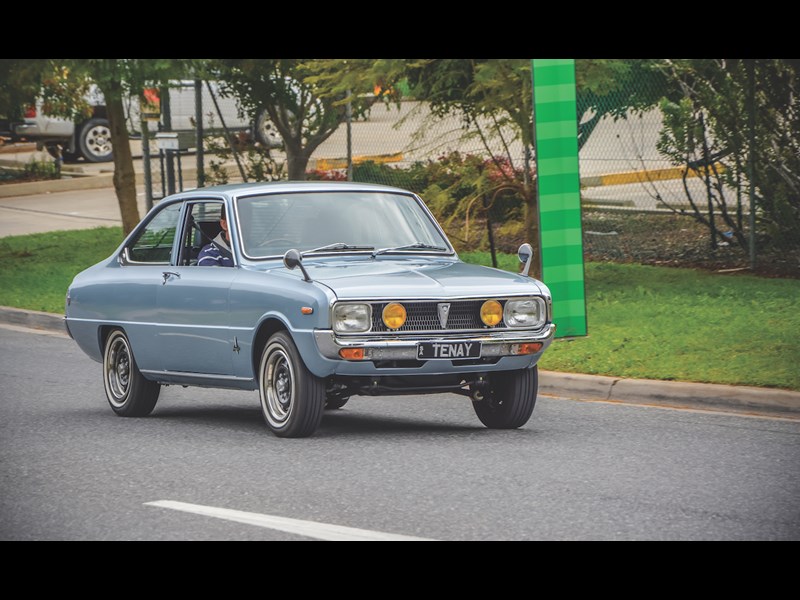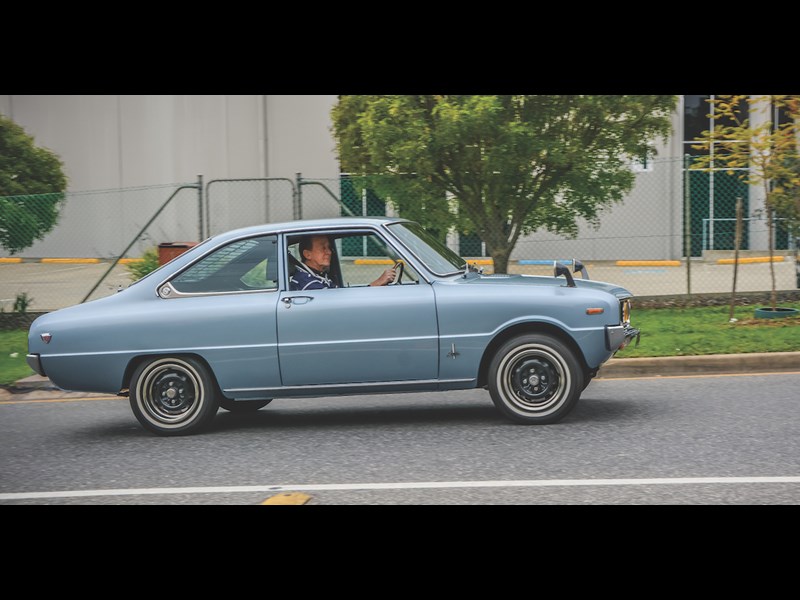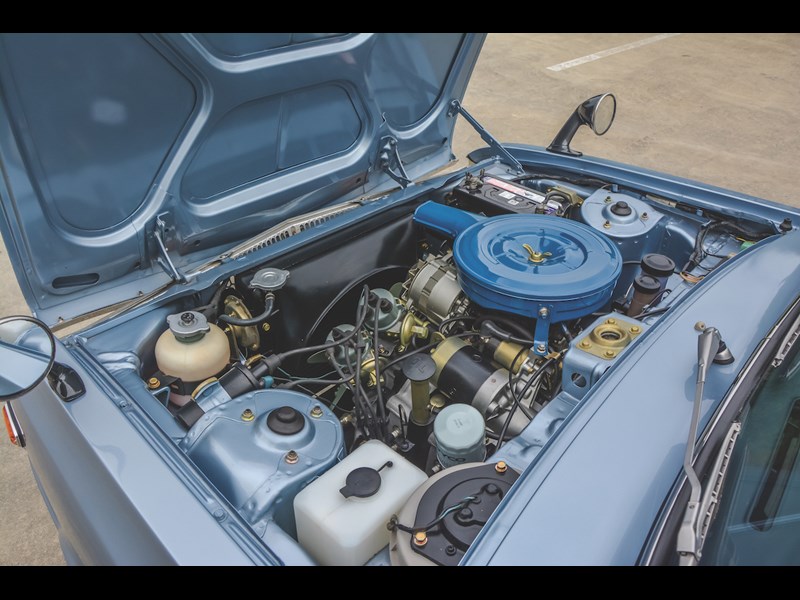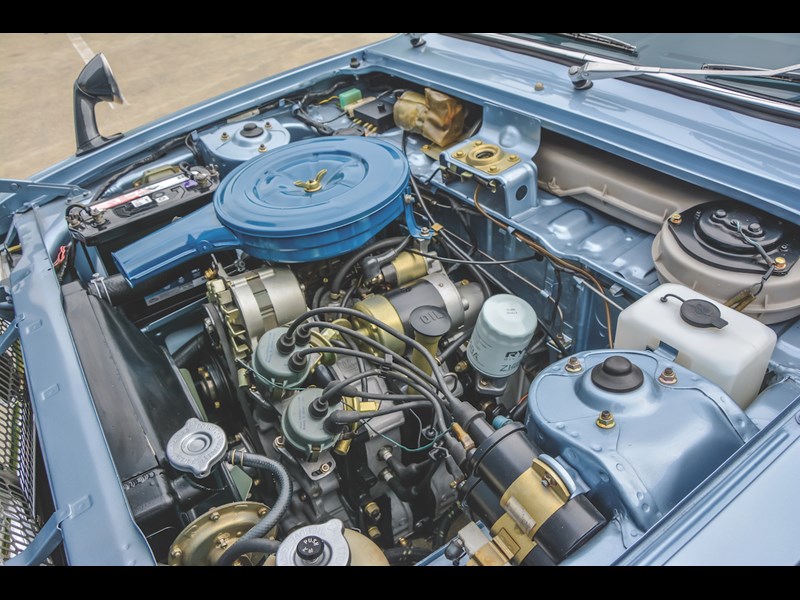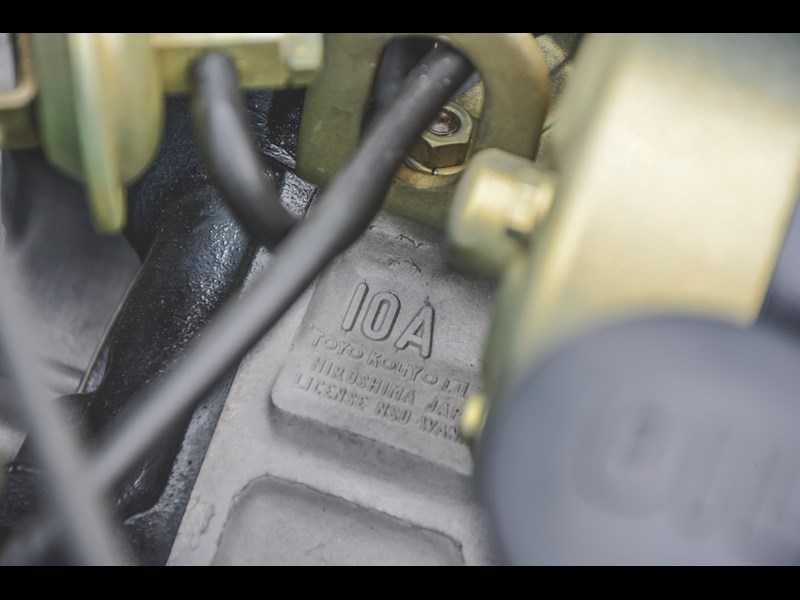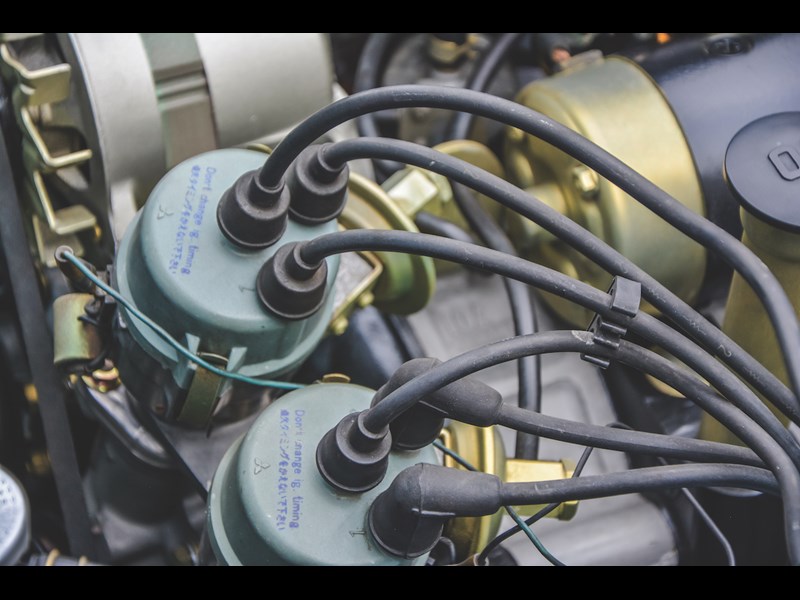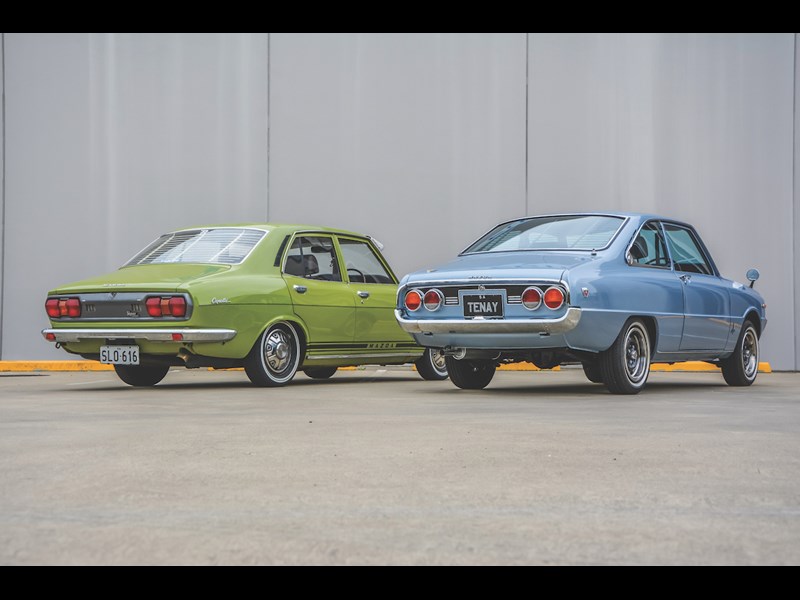 Mazda took a huge gamble with the rotary in 1967, rewriting conventional thinking. But today, the brand exists thanks to this engine.
Owning a Mazda rotary is like an addiction. Rotaholism? Mazda's take on internal combustion doesn't always reward owners with the greatest reliability, but its compact size, huge horsepower and unique abilities, keep people coming back.
Colin Pasfield and Morris Green are textbook examples of such sufferers. They have both owned a huge cross section of Mazda's magic micro muscle, from rail dragsters to perfect restos, and everything in-between.
Watching Colin and Morris arrive is a treat. Their machines, featured on these pages, are outstanding examples of 1970s family Mazdas, but it's the optional rotary power that hearing them arrive, makes it something else again.
Even Colin's JDM-market Familia Presto Deluxe, which sports a stock exhaust, is simultaneously savage to the eardrums yet music to the ears. 
"I purchased the car in 2012," Colin begins after formalities are sorted.
"I couldn't find what I wanted locally, and I wanted to go through the process of importing a vehicle, so I looked to Japan."
Local Mazda R100 coupes were experiencing a bit of a price spike at the time, further cementing Colin's decision to look overseas.
"I had an ambition to collect them all: R100, RX-2, RX-3, RX-4 and RX-5 coupes," he says.
"Which, if you include the Familia, I succeeded in doing, but I've since sold the RX-2."
The import process went smoothly for Colin, and the Familia arrived in as-described condition.
"Actually, it was much more than the described condition, it really was exceptional. It has only done 56,000km, but still needed going right through. I did a complete nut-and-bolt restoration on it."
"Everything was repainted, reconditioned, and re-anodized. It really is pretty much a brand-new car, which is what I wanted. It's what I do with all my cars, although that wasn't always the case," Colin says.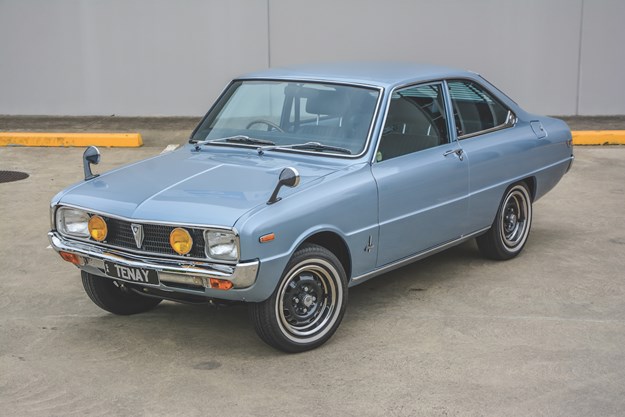 The Familia was first registered in Japan, May 1971, so the SA rego department went with that. To comply with Australian Design Rules enacted in March '71 Colin changed the blinkers to orange. It was then he discovered his car was built in February.
That's right; despite Colin's current penchant for factory-fresh restorations, his youth was spent as an apprentice mechanic, starting in 1970 at Addison Motors Nailsworth, South Australia.
At age 22 he established a rotary engine exchange business, expanding in to race engines, as demand required.
"I was one of the first guys to bridge port a rotary in Australia. I had a 13B rotary on the bench dyno and next thing, I had a bunch of spectators," he says.
"They couldn't believe I was getting 280hp out of it. These were all NA too," Colin clarifies. "No turbos back then, just Webers." 
Colin wasn't running these rotaries in street cars, instead he built a succession of purpose-built drag machines, running in the X/D class for four-cylinder engines and 'too hard basket' cars like the rotaries.
"I had a front-engine dragster, but having my special parts straddling the tail shaft, felt a bit too dangerous for early married life," Colin laughs.
"That was the quickest rotary in the world at the time, running an 11.5 quarter mile." Colin's transition to a rear-engine dragster saw his times tumble down to 10.8.
"I found a wrecked RX-4 coupe with only 75km on the speedo." Colin bought the engine for fifty bucks, because the wreckers didn't know what to do with them.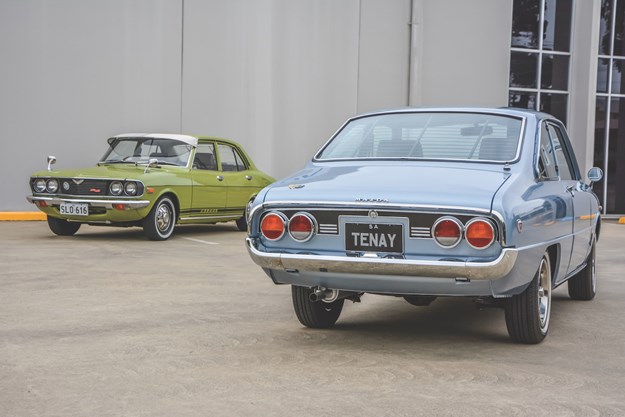 Front and rear bars were re-chromed. Colin says, "I could have just polished them, but the metal-finishing guy was insistent." With a result like that, who are we to argue?

 
"I bought so many engines for that amount, it was ridiculous."
A generation younger, Morris winces at Colin's claims, his face making an expression that can only be interpreted as, "I wish!" Not that Morris is a latecomer in the Rotary game.
"Growing up, I lived with my grandparents Albert and Edith. They were retired but grandad had a workshop in his shed," Morris says.
"My mate's older brother got wind of this and suddenly Albert was milling up all sorts of bits and pieces for him and his friends."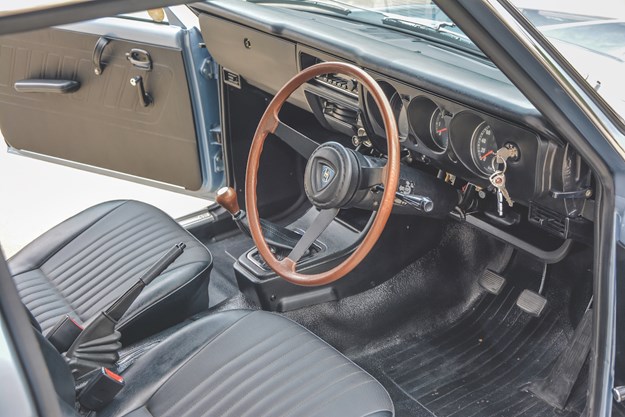 While the door cards were distorted, they still wore the plastic coverings from the factory. The JDM dashboard is different to the Aussie-spec R100, and the floor is vinyl, not carpet.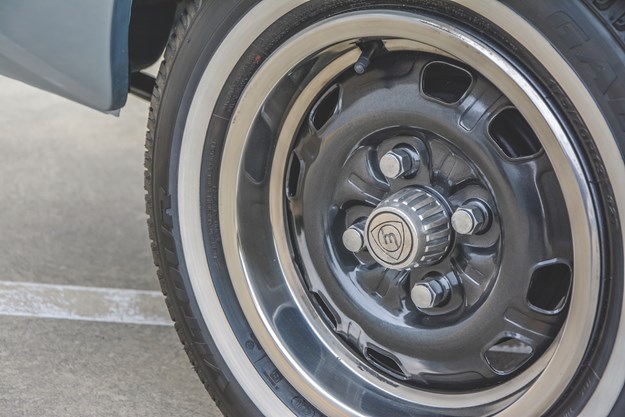 Fourteen-inch wheels with chrome rings adorn the R100.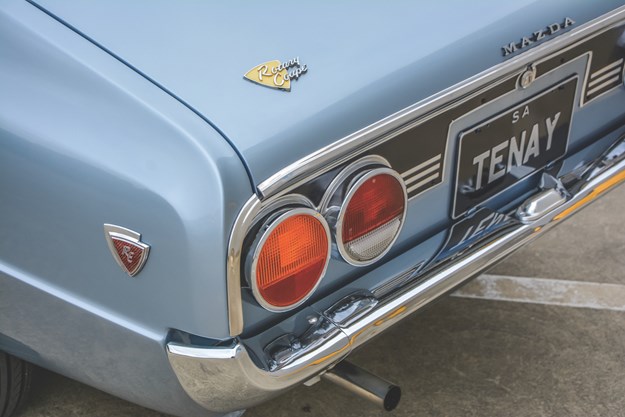 Badges are all similar to the local spec R100, but the black garnish is unique to the JDM Familia Presto Deluxe GS.

 
Being an ex-WWII RAAF mechanic, Morris understood his grandfather wasn't a rotary guy per se, but didn't mind getting on the tools to help the boys out.
Grandad's work was so good, Adelaide's OG Speed Shop started stocking his go-fast parts, including alloy V-belt alternator pullies and big, four-inch Gilmer drive kits.
"This was when I was 10 or 11, so my memories of him and of first getting into rotaries are totally connected." But belt drives and under-bonnet doodads wasn't all Albert was spinning up.
"One guy came to my grandad with a design for a gear knob with the Rotary emblem machined into it, so he made about eight and spun up a set of matching door-lock nibs as well," Morris says. "He gave me one of the gear knobs before I had a car or even a licence."
Clearly emotional, Morris adds sadly, "When I was about 18 it was stolen out of my first Capella. Sounds crazy, but that knob meant the world to me."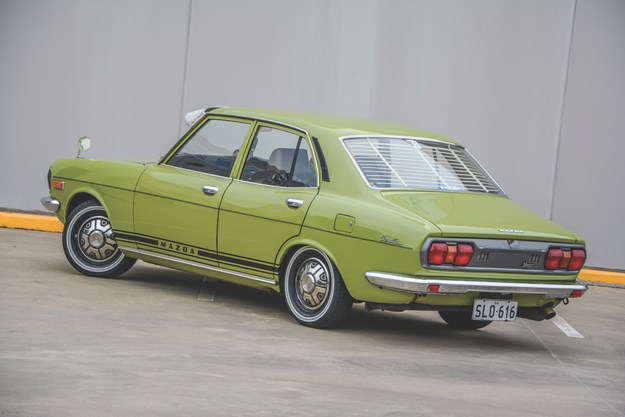 Letzgo Rotary provided the original-style decals, giving the car plenty of cred.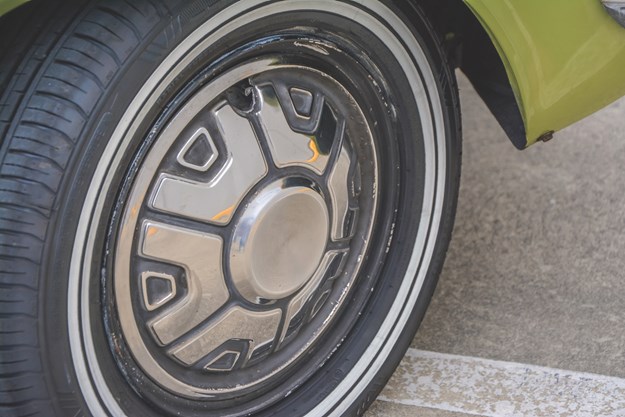 The original hubcaps were missing but Morris found a set on Marketplace. Turns out the seller was the Capella's previous owner. Morris bought the original hubcaps that came with the car!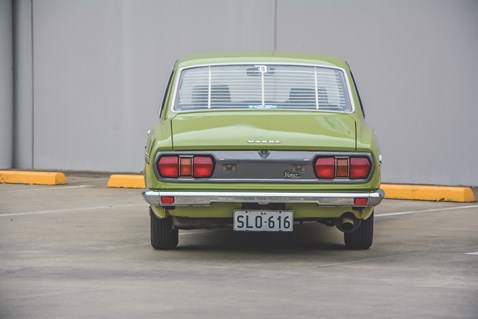 'Dogbone' tail-lights are standard on the late-series Capella and are standard on both piston and roatary engined sedans.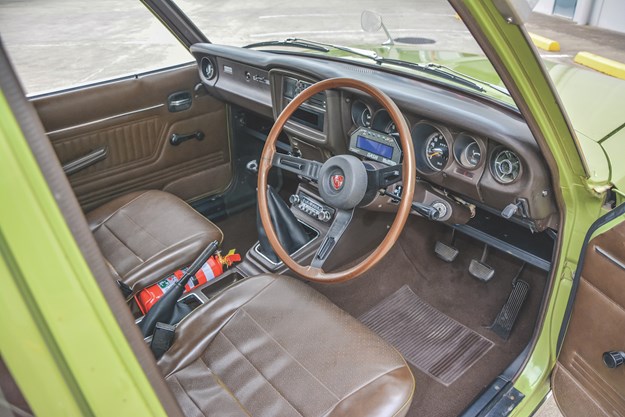 Morris says, "I had a spare dash pad with a single crack that Adam at AJ Trim sorted out. He also fixed the top of the rear seat which I've now got covered with an old lady blanket knitted by my Aunty Janet."
With the advent of social media, Morris attempted to source another one, even using his formidable artistic skills to illustrate the specific look of Albert's work.
"Some bloke had one, but he'd owned it well over 10 years and had used it across all his cars over the years. Just like me, he loved it and couldn't part with it, so that was that," or so Morris thought.
Albert had passed away by this stage, but Edith was still around and knew Ogs had stocked Albert's hand-made parts. One fateful day, she dropped past to ask if they had any left, so OG's owner Len Leonard took a deep-dive into the parts shelves.
"He came back and said he didn't have a gear knob, but he did have one set of the door-lock nibs. He just gave them to her, easy as that. I don't leave them on the car all the time; they're just too special."
Understandable, but of equal importance is originality with Morris's 65,000km 1976 Mazda Capella sporting 90 per cent original everything, except the motor.
Colin says, "It's had a half resto; more a 'freshen up'. I've had the car about 10 years, but it took a while to love it. It started life as an automatic piston car, but it was mechanically tired. I couldn't even get it to spin the wheels on gravel." Morris chuckles. 
He's fixed that now by way of an electronic-fuel-injection fed, J-port 13B engine and five-speed manual.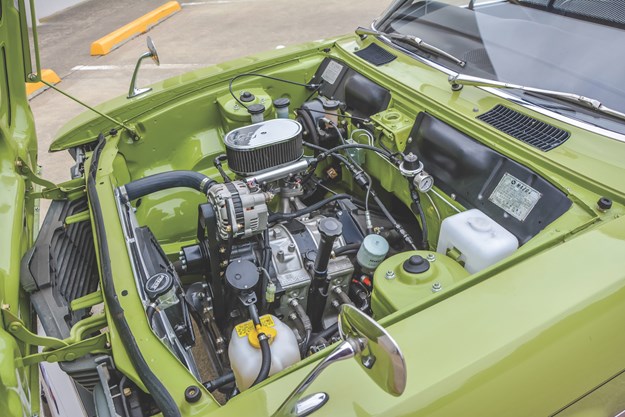 Before the rotary occupied this space, Morris had the engine bay stripped and painted. He also hid the wiring, cut off the tabs and filled all uneeded holes. Battery is now in the boot.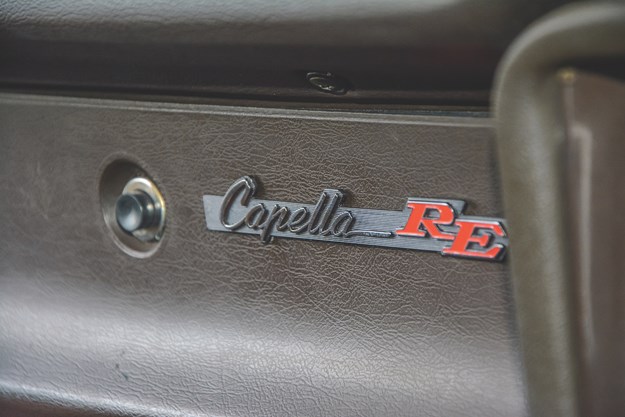 Although widely known as the RX-2, when a rotary engine is fitted, the name wasn't used in Australia. It was Capella RE instead.

 
Although the motor is from a Series IV RX-7, the rest of the Capella is just as Toyo Kogyo intended, with original paint on the bonnet, roof, boot and guards.
"The doors were rusty, so I replaced them and had them repainted. The rest was attacked by a paintless dent-removal guy, and he did a massive job. He even peeled the roof lining back at the pinch weld and got the roof straightened out."
Despite the reciprocating Rotary up front, you won't find RX-2 badges on this factory-fresh Capella RE; they were never sold in Australia as such.
Nor will you find alloys, race seats or custom colours applied in the future. Like Colin, it took a while for Morris to appreciate the product in its purest form.
"Yeah, they're a sickness. But they're also a fine wine. They just keep getting better with age." 
VITAL STATS
1971 MAZDA FAMILIA PRESTO DELUXE GS
Number built: (Rotary option only) 82,561
Body: (Rotary option only) All-steel, unitary construction two-door coupe or four-door sedan
Engine: 982cc twin rotor 10A Wankel Rotary Engine
Power & Torque: (R100)81kW @ 7000rpm/135Nm @ 4000 rpm
Performance: 0-100km/h – 9.8secs,
Top speed – 180km/h 
Transmission: four-speed manual
Suspension: Front: independent with strut-mounted coil springs
Rear: solid with semi-elliptic leaf springs
Brakes: Disc front/drum rear, power assisted
Tyres: (R100) 145SR 14 radials
1976 MAZDA CAPELLA RE
Number built: 225,004 (all versions)
Body: All-steel, unitary construction two-door coupe and four-door sedan
Engine: 1146cc twin rotor 12A Wankel Rotary Engine (standard)
Power & Torque: 97kW @ 7000rpm/157Nm @ 4000rpm 
Performance: 0-96km/h – 9.8secs,
Top speed – 190km/h 
Transmission: Four-speed manual
Suspension: Front: 
independent with strut-mounted coil springs
Rear: solid four-link with coil springs
Brakes: Disc front/drum rear, power assisted
Tyres: 165SR 13
From Unique Cars #484, Oct 2023
Unique Cars magazine Value Guides
Sell your car for free right here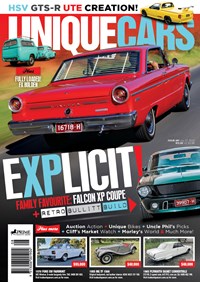 SUBSCRIBE TO UNIQUE CARS MAGAZINE
Get your monthly fix of news, reviews and stories on the greatest cars and minds in the automotive world.
Subscribe