Honda Prelude 1982-1991 - Future Classic
---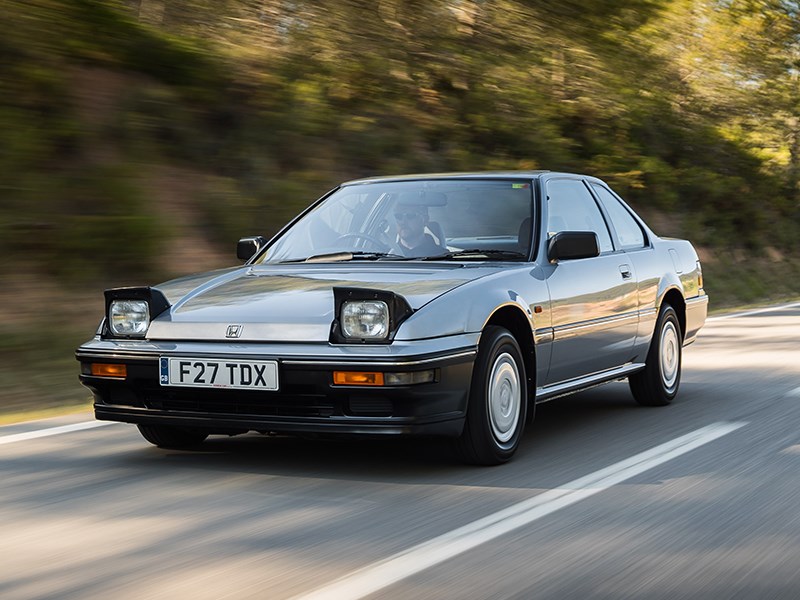 Unlike today, Honda in the 1980s had a fleet of sporty cars highlighting the brand's engineering ingenuity
Back in the 1980s, Honda buyers with a sporting bent were spoiled for choice. There was the flagship NSX, Integra and the Prelude, which spanned five generations between 1978 to 2001.
When Honda set itself the task of creating a new coupe based on the Accord, they didn't have dibs on the Prelude name. Toyota did.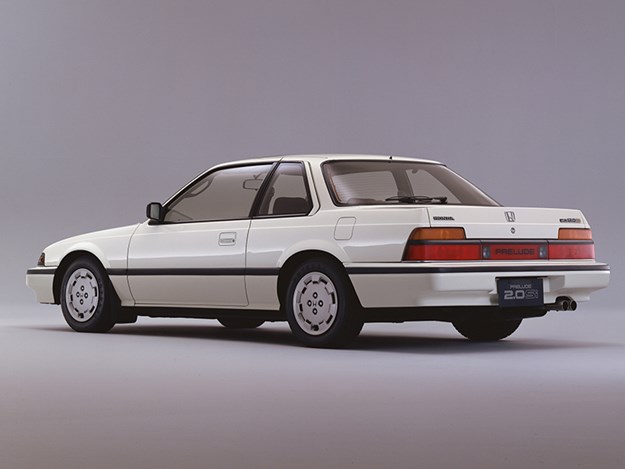 The latter had already trademarked Prelude, but in an act of corporate generosity handed it over to its Japanese rival so Honda could align the new coupe with its other music-themed models, Accord, Concerto, Quintet, Jazz and Ballade.
With the announcement a second-generation Prelude was coming, the motoring media weren't holding their breath in excitement, nor were its rivals. After all, the original Prelude was vanilla in styling and performance.
| 2021 Market Review: Honda Prelude/Integra/Accord 1976-2006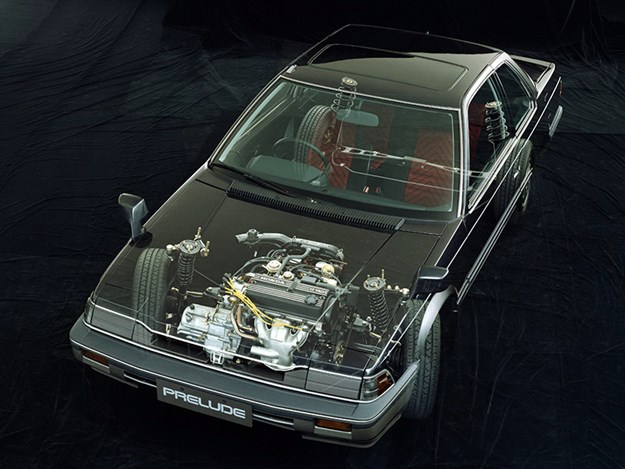 So when Honda whipped the covers off the Masahito Nakano penned second-generation Prelude in November 1982, jaws dropped as nobody expected a low-slung coupe sleek in looks and slick in performance. Nakano went on to take a lead role in the design of the original NSX, so sports cars were clearly in his DNA.
Longer, wider and lower than its predecessor the second-generation Honda Prelude was new from the ground up.
| Buyer's Guide: Honda Prelude Gen 4 + 5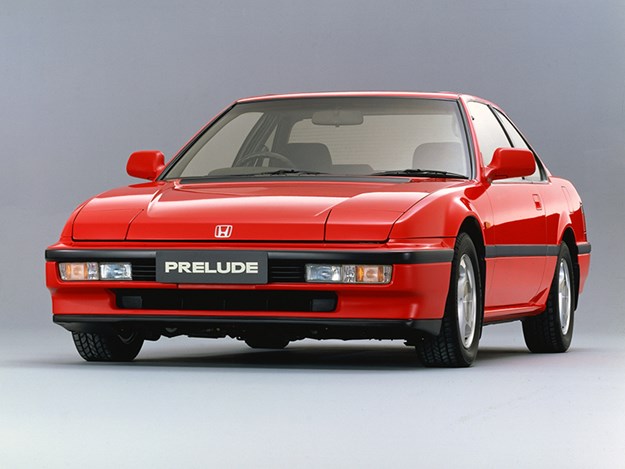 The gen-two Prelude sat on a new platform with a new body featuring a low roofline, larger glass area, a rear wiper, longer doors, angular edgy styling, and for the first time, pop-up headlights.
The headlights played a key role in minimising drag and when closed the Prelude's coefficient of drag (CD) was impressive, however in their 'popped up' position their aero efficiency equalled that of a block of flats.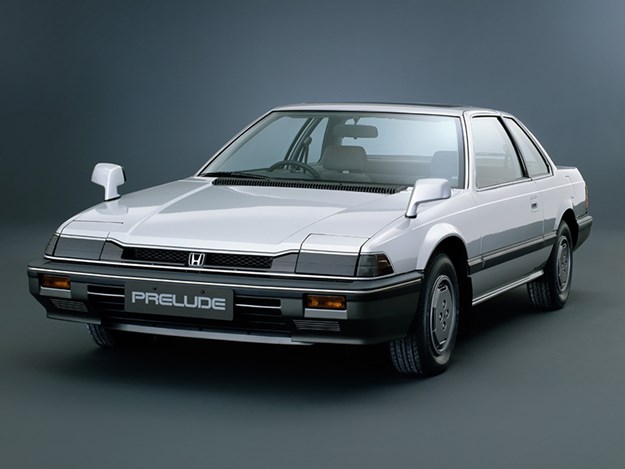 Packed with power-assist features for the era, including power mirrors
Powering the 1390kg gen-two Prelude was an 1829cc A18AET four-cylinder with a cast-iron block and aluminium head, a single overhead cam sporting three valves per cylinder (two inlet, one exhaust) and twin carbs. It put out 77kW of power and 152Nm of torque when tied to a five-speed manual. When hooked up to the four-speed auto power dropped to 73.5KW.
A first for Honda and the Prelude was the in-house designed and built anti-lock brake system, or ALB for short. It was the second car in the world to have such a set-up after the vastly more expensive W126 Mercedes-Benz S-Class.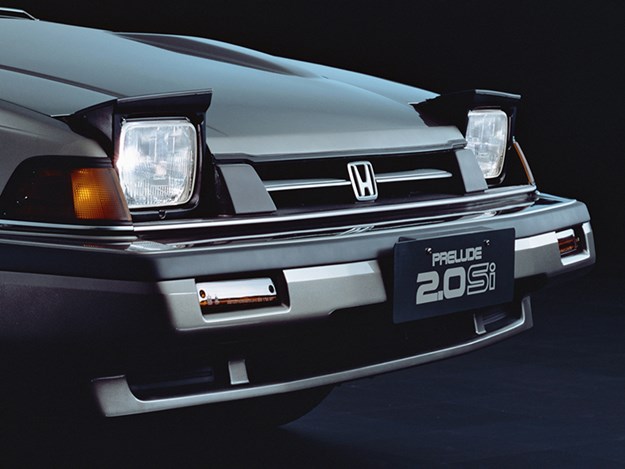 Pop-up headlights had styling pros but aerodynamic cons
Boasting discs all-round the Honda system was quite effective but nowhere near as refined as the Benz ABS.
Giving this generation Prelude plenty of kudos as a genuine driver's car was its double-wishbone front and rear suspension, a layout normally reserved for open-wheel racing cars.
Despite its relatively small 13 x 5 inch alloy wheels, this configuration ensured minimal geometry changes when cornering, in turn maximising tyre footprint, while mitigating pitch and squat.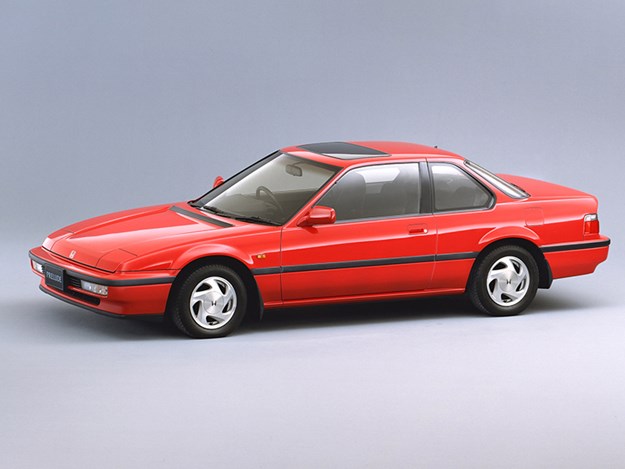 The Prelude's 2+2 cabin with a partial fold-down rear seat was well decked out and plush, giving it the air of a GT more than an out-and-out sports car.
The seats were draped in cloth and standard fare included a power sunroof, cruise control, power mirrors, and a radio cassette player, along with power steering and alloy wheels. Aircon was another two grand. In 1984, at the mid-point of the gen-two lifecycle, a Prelude cost $18,137.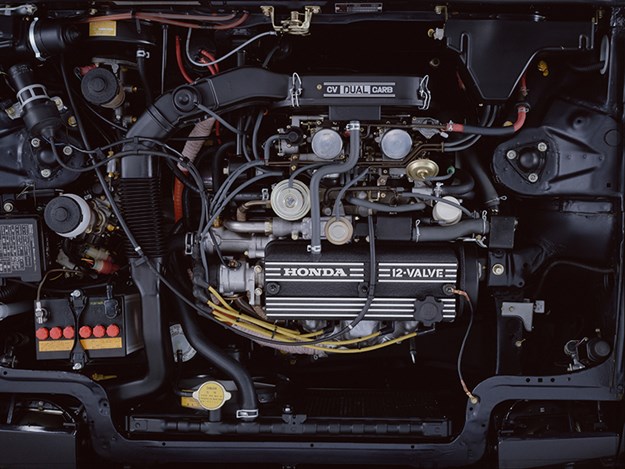 In the final year of gen-two production (1986) Honda slipped the B20A6 engine into the Prelude. A two-litre four with double overhead cams, 16-valves and fuel injection delivering 106kW at 6000rpm and 175Nm at 4500rpm.
That same engine went into the gen-three car that first appeared in Japan in April 1987. It was rolled out to other markets the same year including Australia, where it was badged Si.
A world-first heralded the gen-three Prelude: four-wheel steering.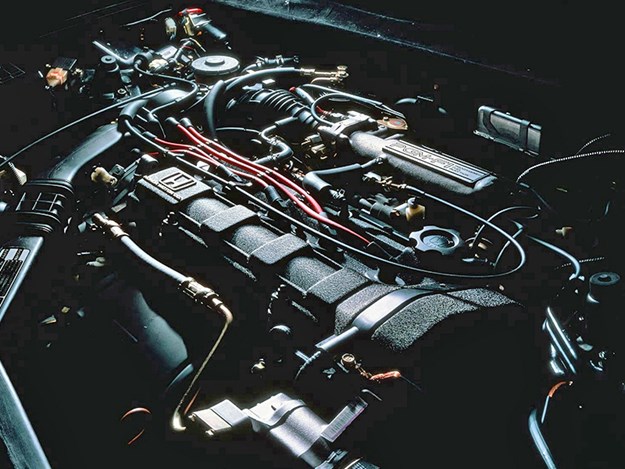 Tilting the engine back allowed for a lower bonnet and better aero
Mechanically operated rather than electronically controlled, it was the first time such a system had been put on a mass-production road car and it showcased Honda's innovation and creativity.
However, Honda grossly underestimated its popularity with 80 per cent of buyers stumping up for the system against a forecast of a 30 per cent take-up. All Australia-bound cars came standard with four-wheel steer.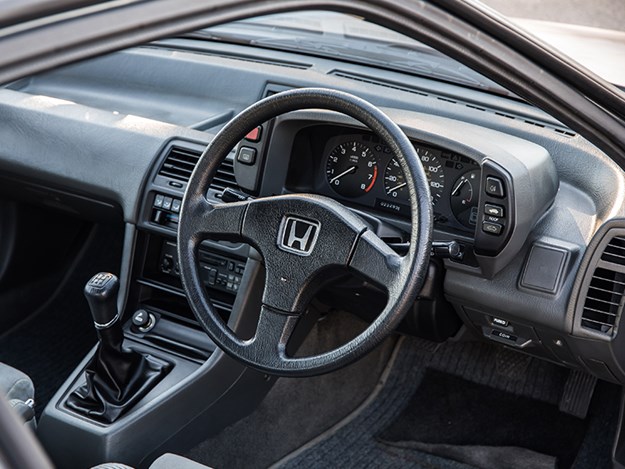 The gen-three car didn't look much different to its predecessor and once again Masahito Nakano played a key role in its design.
Reprofiled body-coloured bumpers were the obvious clue, a single wiper was used on the windscreen, but oddly the rear wiper was dropped.
Disturbingly the anti-lock braking system also disappeared, in Australia at least.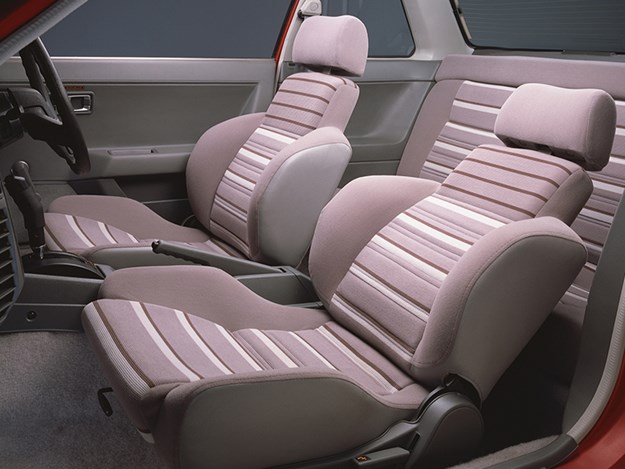 The bonnet was lowered by 30mm by tilting the engine backwards 18-degrees helping it to achieve its 0.34 drag coefficient. Improving overall safety were the high strength roof pillars.
In turn, the enhanced body rigidity due to the pillars along with the four-wheel steering gave the gen-three even sharper handling. The four-wheel steering also gave the Prelude a turning circle of a mere 9.4 metres.
Carried over were the B20A5 2-litre fuel-injected, DOHC, 16-valve four and the five-speed manual and four-speed auto gearboxes.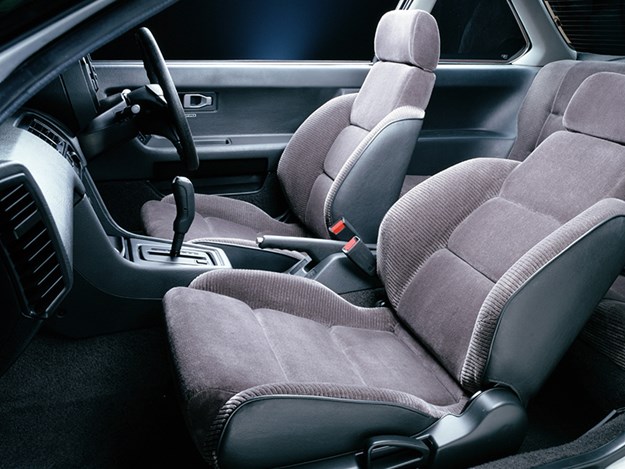 The third-generation Honda Prelude was lauded by the motoring media worldwide, claiming third in the European Car of the Year awards behind the Peugeot 405 and Citroen AX.
Data published by US magazine Road & Track from the slalom test they put cars through showed the four-wheel steering Prelude outperforming every other car driven that year with a speed of 105km/h. It even outperformed various Porsches and Ferraris and the C4 Corvette.
In Australia, it won the most-prized motoring award, Wheels magazine Car of the Year, against a hotly-contested field of local and imported models.
The Prelude took out the title in the silver anniversary year of the award and it marked two Wheels COTY gongs for Honda after winning it a decade earlier with the original Accord.
Wheels had this to say about the Prelude. "The Prelude, with its brilliant four-wheel steering system was the unanimous choice of the nine judges. None of the local offerings came close."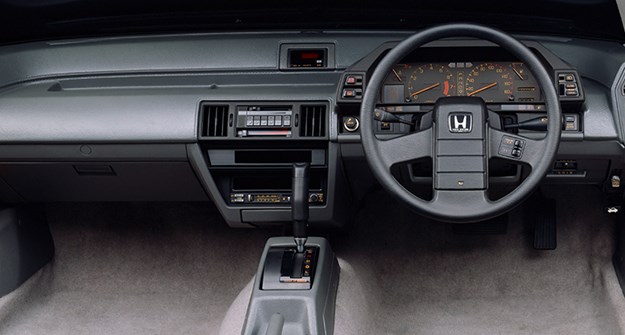 "Innovative, beautifully engineered and soundly finished, Honda's close-coupled coupe is a worthy winner of the most coveted prize in the Australian motor industry."
"It offers genuine advancement in design with Honda's mechanically actuated four-wheel steering system. The level of engineering excellence is evident throughout but none more so than in a multi-valve engine that combines good performance with outstanding economy."
"The Prelude fulfils the COTY value for money criteria with a starting price of $33,500."
"The Prelude's handling, braking and manoeuverability are among the best there is. Flat handling but supple and comfortable. Few cars offer a combination that makes the driver instantly at home and, within a very few kilometres, an integral part of the machine."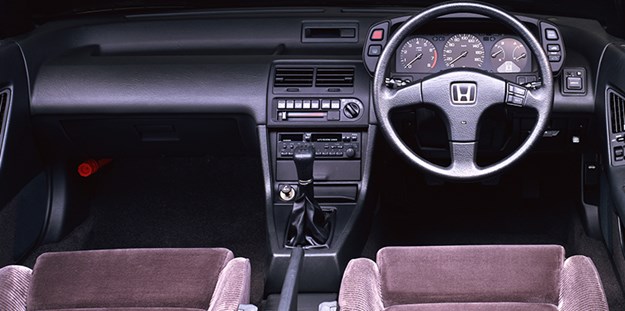 Two of the Wheels COTY judges were Bathurst winning racing legends, Colin Bond and Kevin Bartlett. Both excellent at accurately critiquing cars.
Bond had this to say: "Just where is the limit on this thing? It's unbelievable."
Kevin Bartlett scribbled on his notebook: "Feels like a four-wheel-drive. A through and through four-wheel-drive."
The second-generation Prelude was a breakthrough car for Honda and an engineering masterpiece with its anti-lock braking system. It was then honed and further refined with its innovative four-wheel steering, in the generation three model.
FOR
World-first innovations.
Still engaging to drive.
Milestone Honda models.
AGAINST
Not in abundance in Australia.
Parts can be costly and hard to find.
Starting to appear on collector radars.
From Unique Cars #466, May/Jun 2022
Unique Cars magazine Value Guides
Sell your car for free right here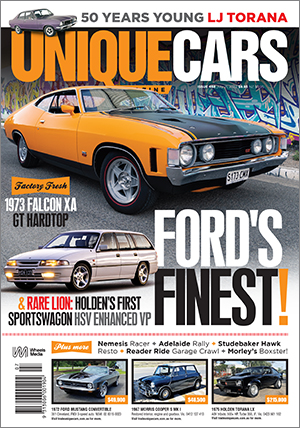 SUBSCRIBE TO UNIQUE CARS MAGAZINE
Get your monthly fix of news, reviews and stories on the greatest cars and minds in the automotive world.
Subscribe