Holden HT GTS Monaro
---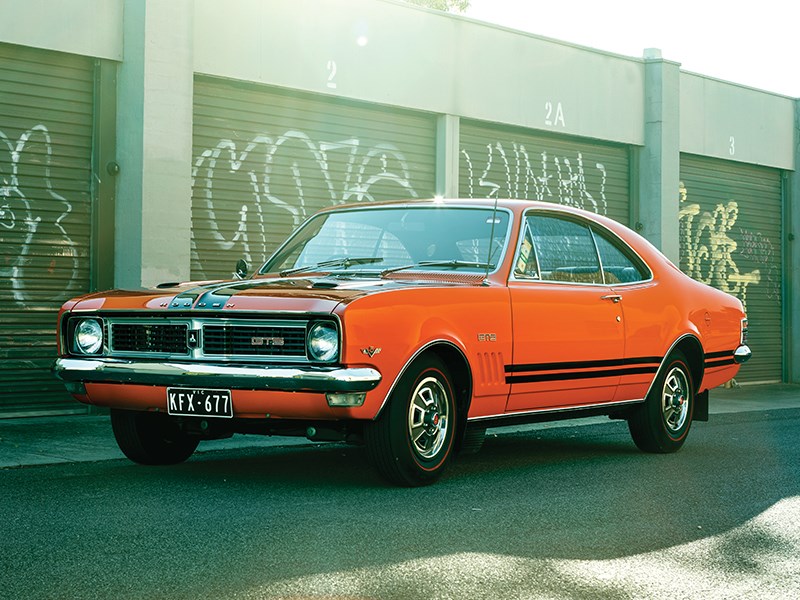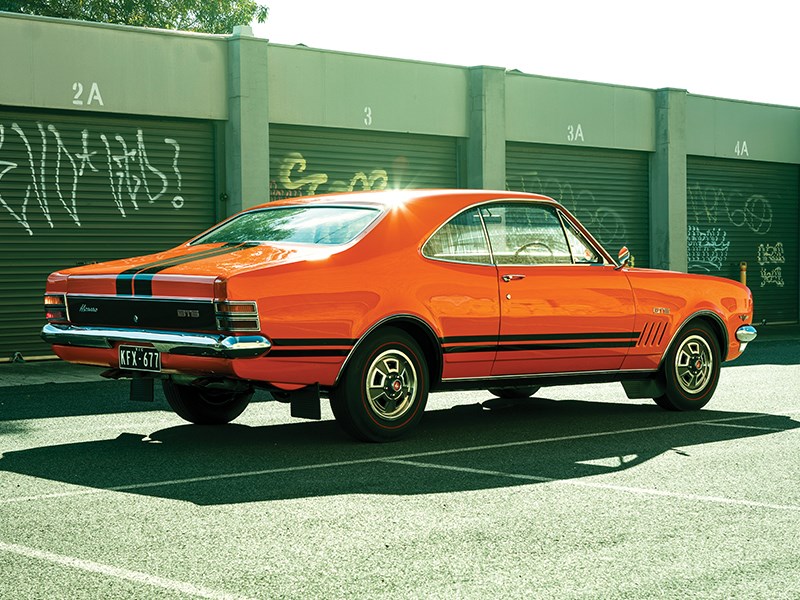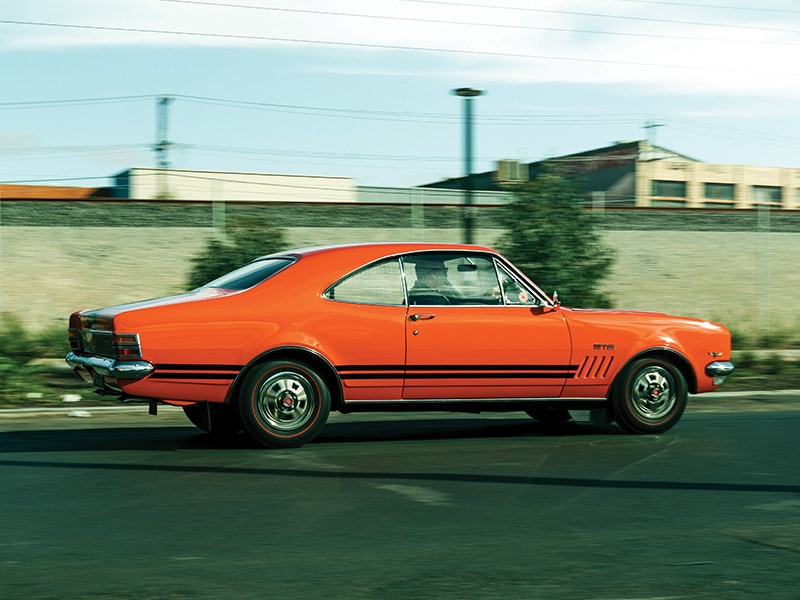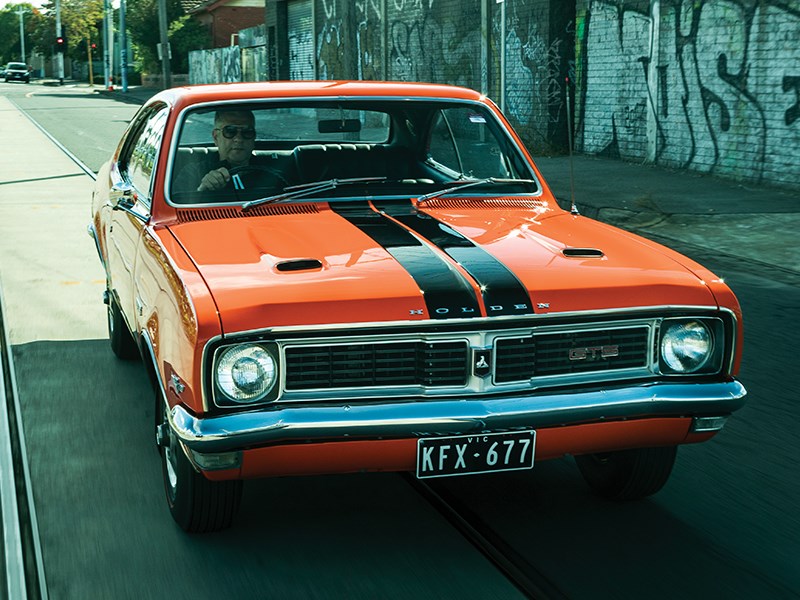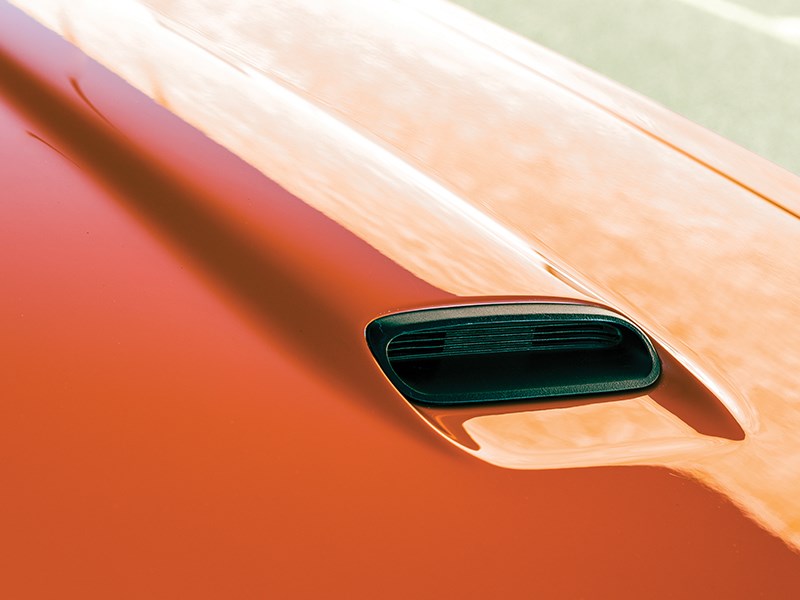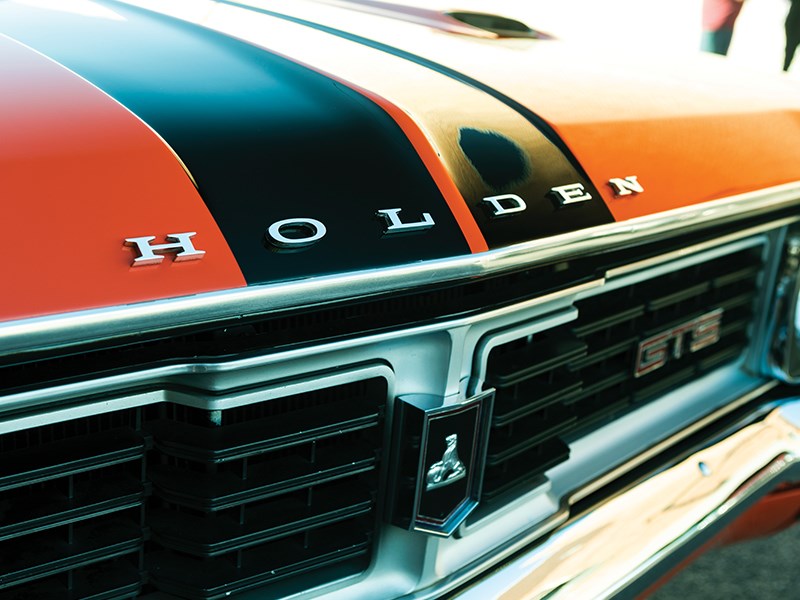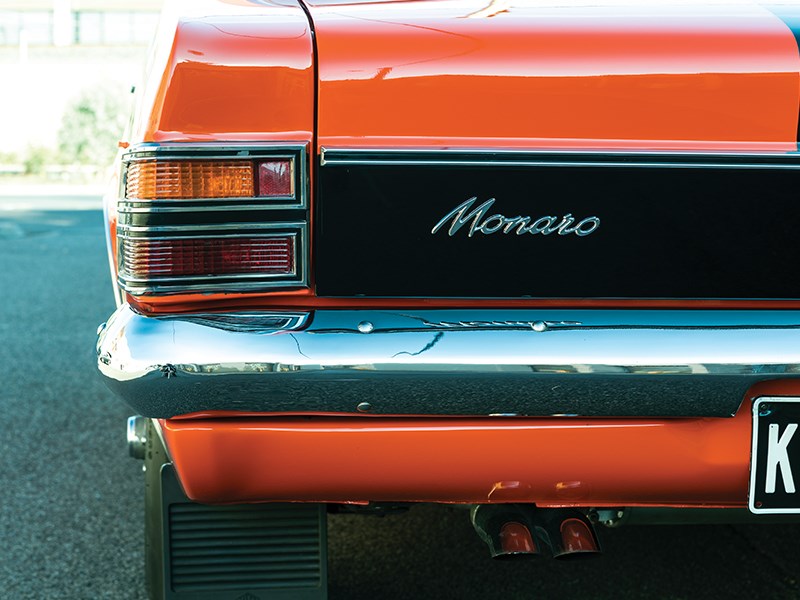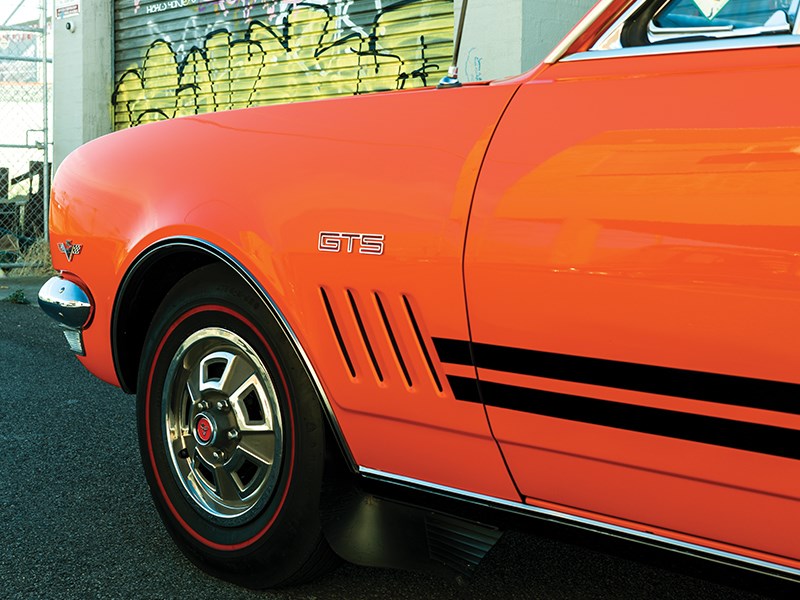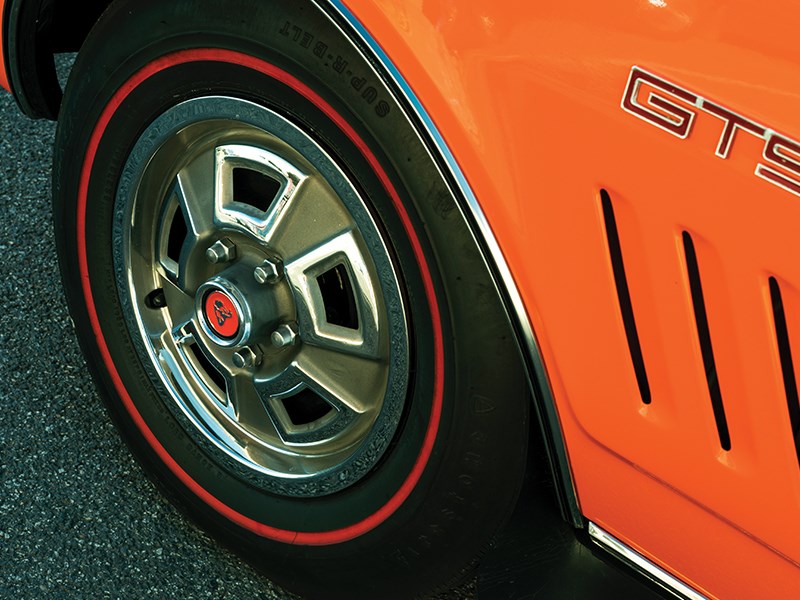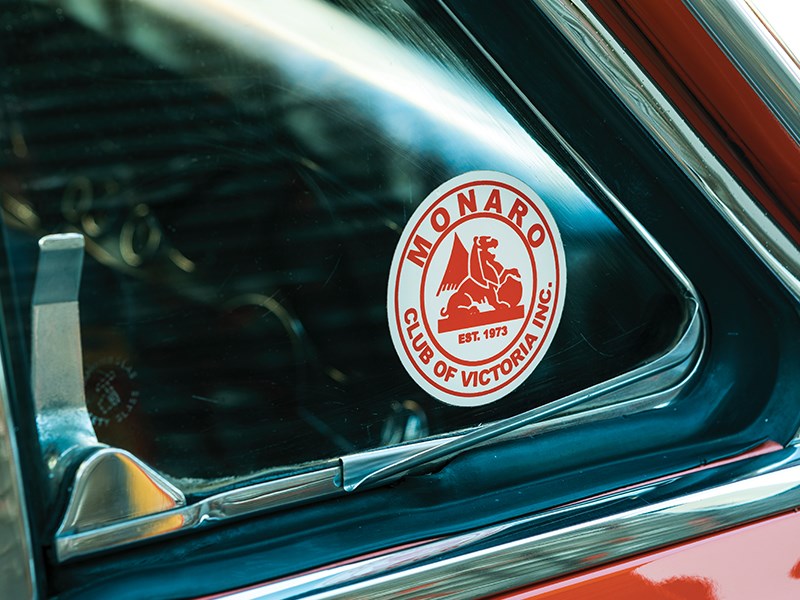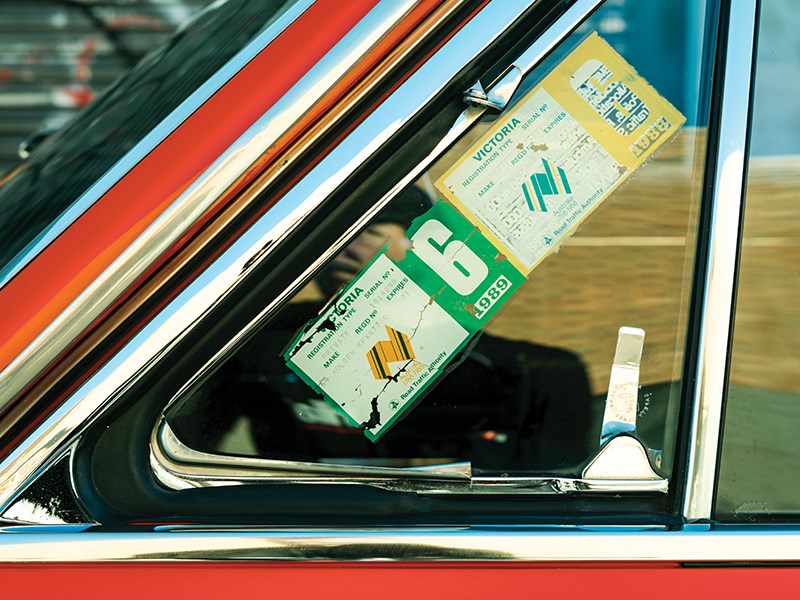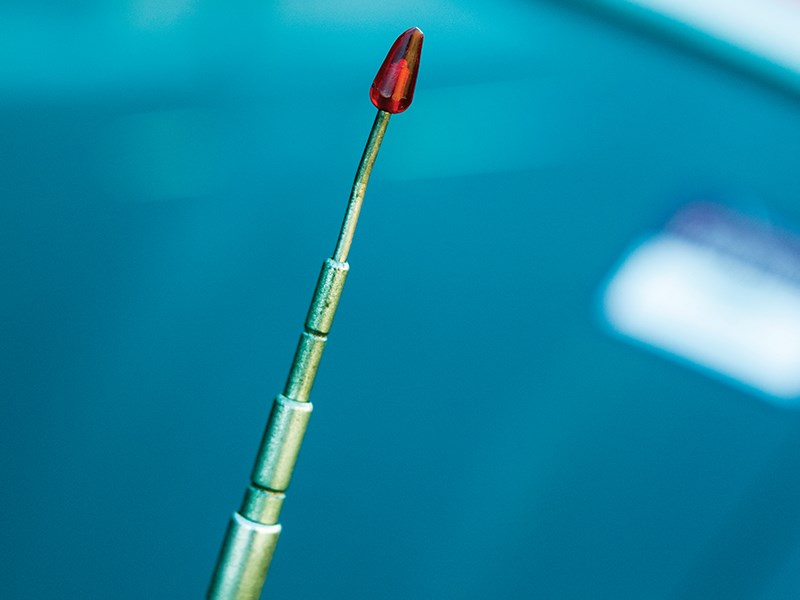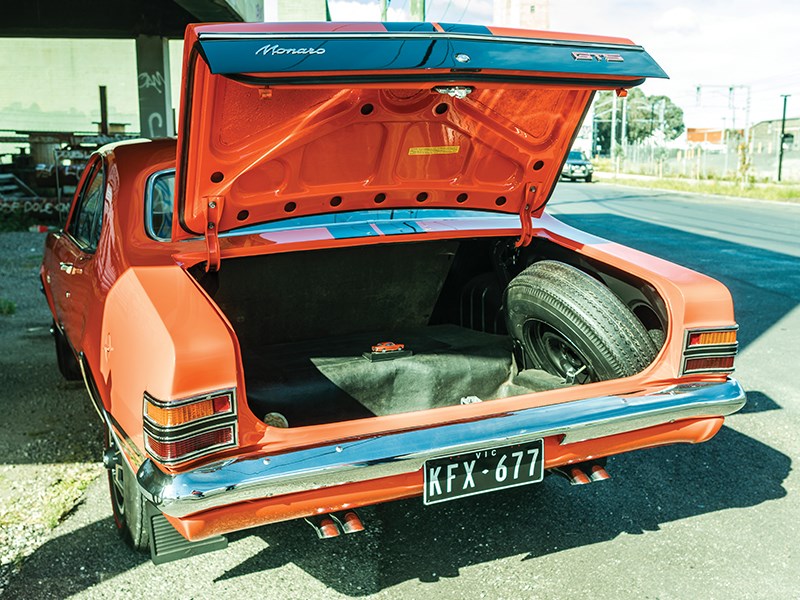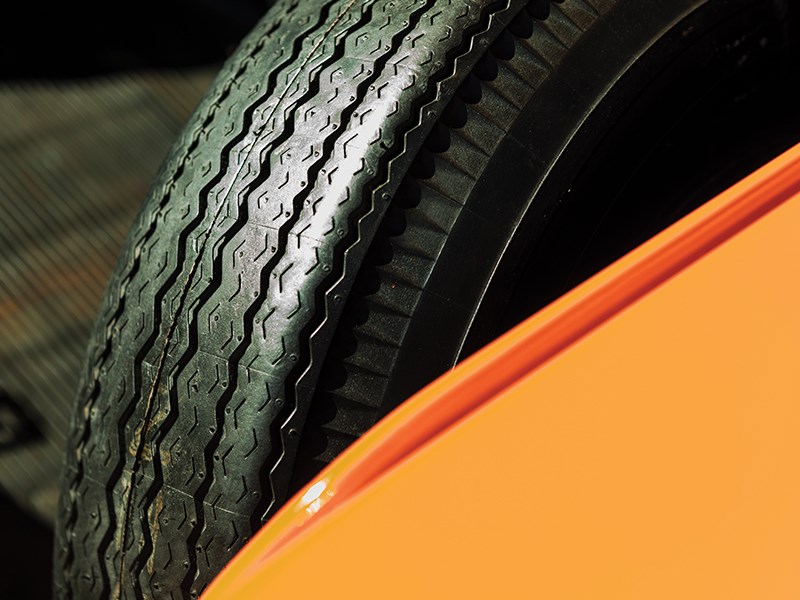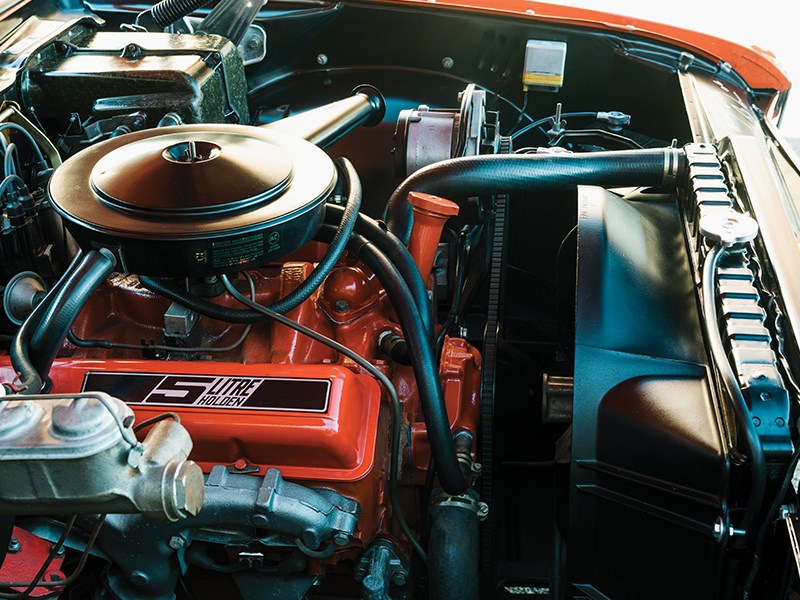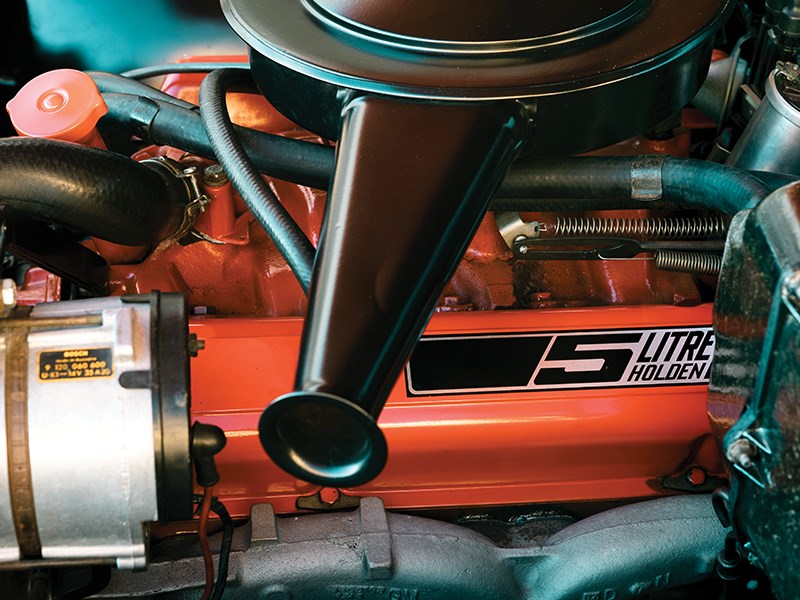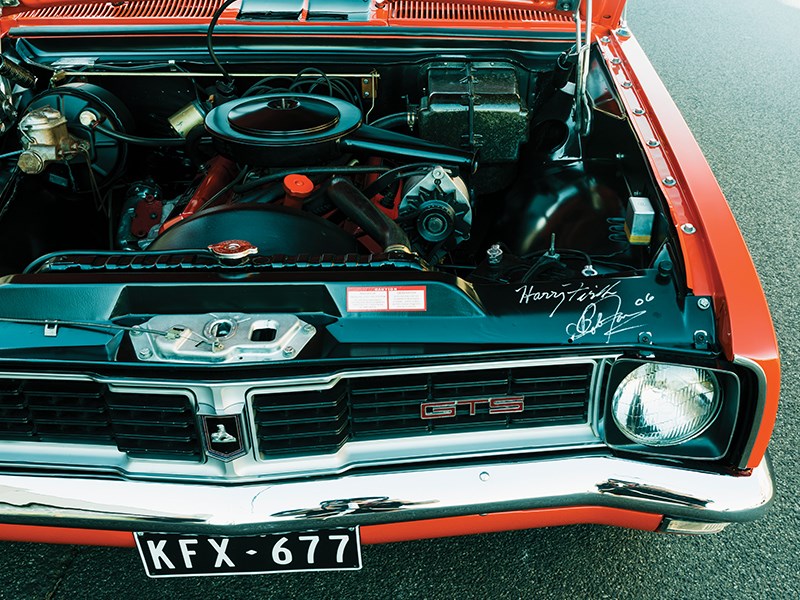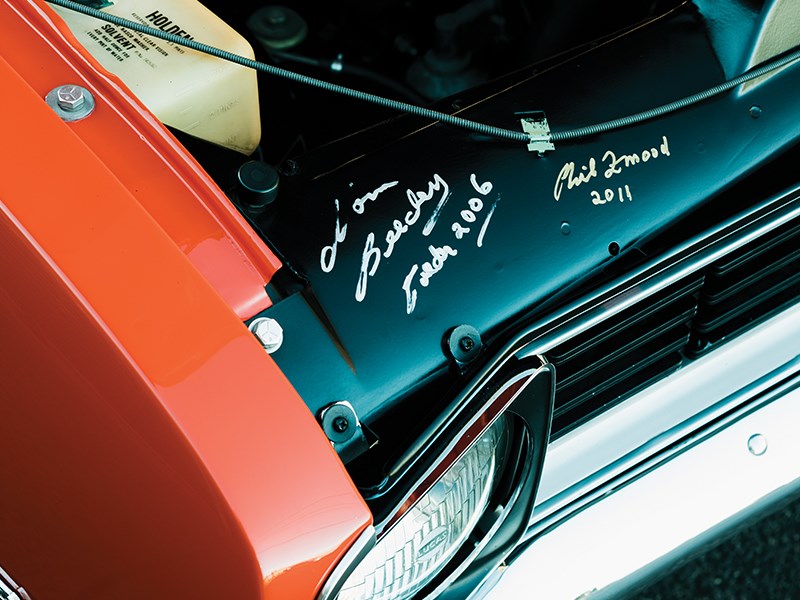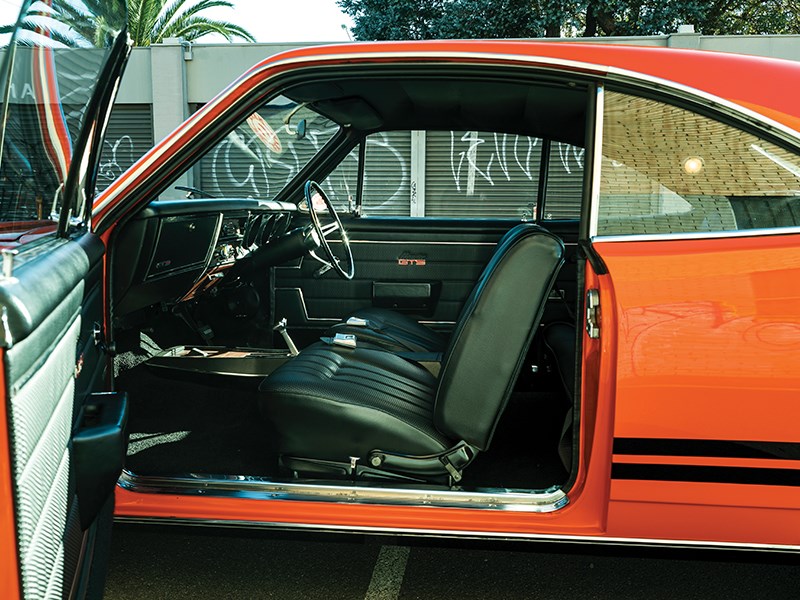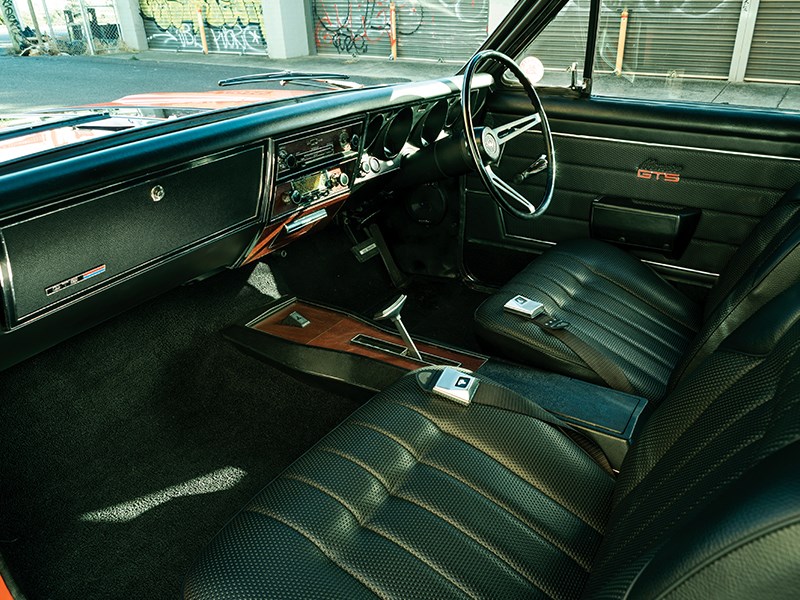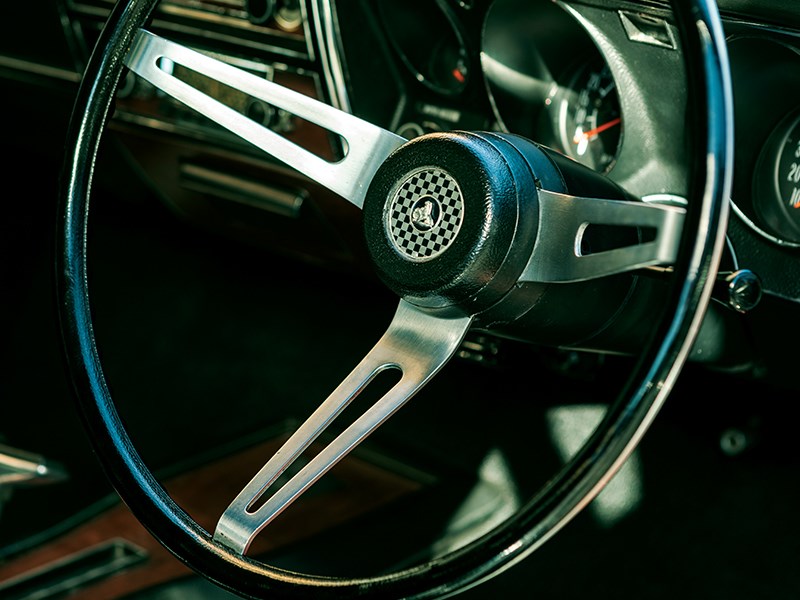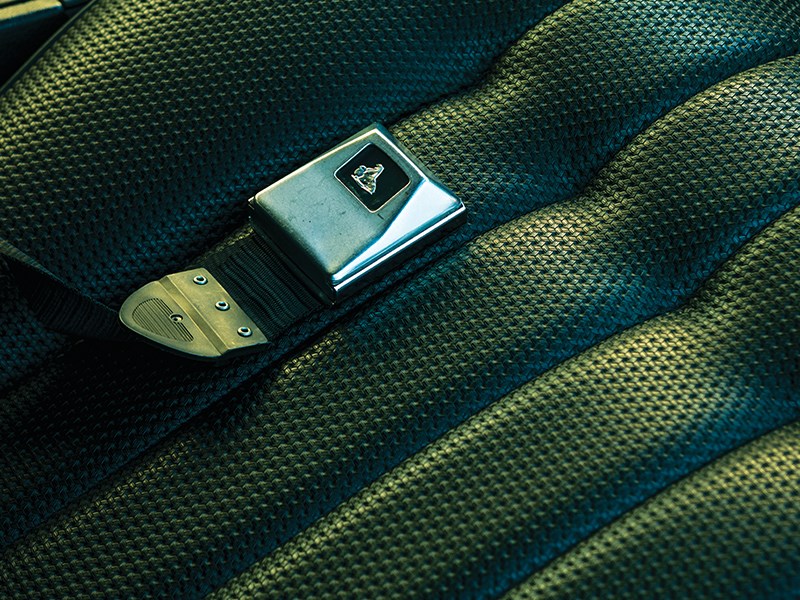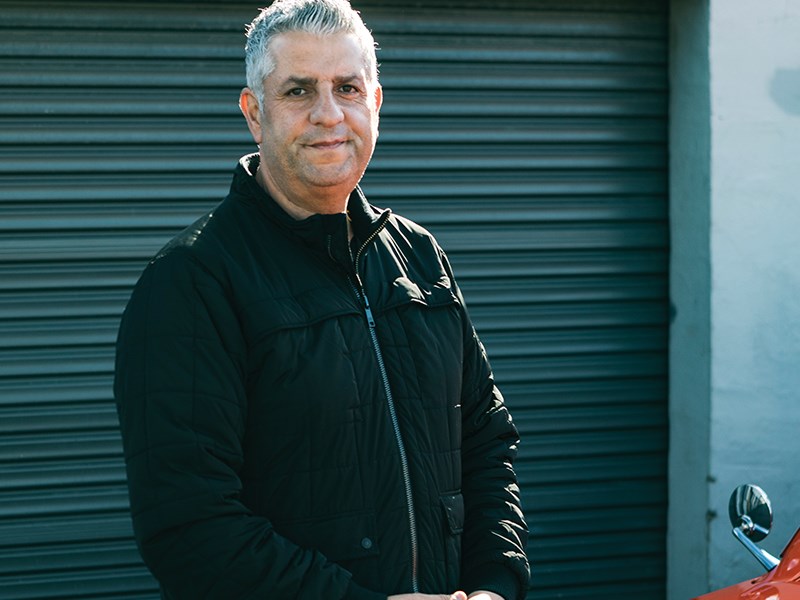 Looking very much the way it did when it left the factory, this time-warp HT Monaro runs a rare 307 power train
It really doesn't matter where your brand loyalties lay, seeing this 53-year-old V8 coupe roll into sight and park a few metres away is something to stir the soul. Pretty much the epitome of that old chestnut, "They don't make 'em like they used to."
Think back to 1969 and it was an important year for both Holden and the image-building Monaro range. The HT series represented a largely cosmetic update, aside from significant changes at the performance end of the range with the introduction of the 350-cube Chev V8. At the same time it continued making serious inroads into the world of competition.
For many the most significant win was the Bathurst 500 enduro in 1969, when Colin Bond and Tony Roberts took a Harry Firth-prepared car to victory ahead of arch-rival Ford. The car they beat was an XW GT-HO driven by Bruce McPhee and Barry Mulholland, ahead of another Monaro driven by Des West and then-rookie Peter Brock.
Race HT Monaros seemed to be everywhere, with the icing on the cake coming from Norm Beechey, who used one to take out the 1970 Australian Touring Car championship.
| Read next: Rare Holden HT Premier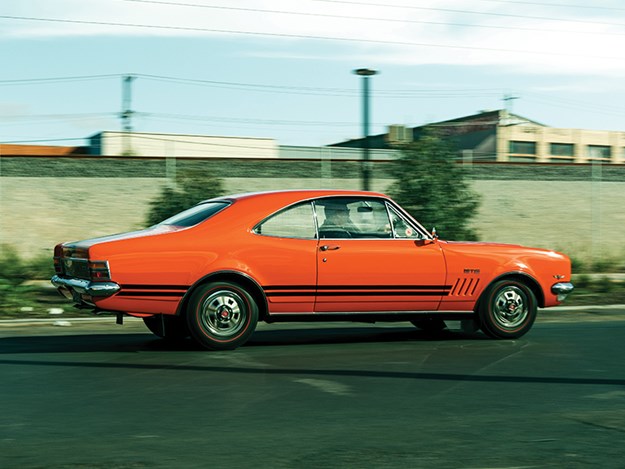 All that is part of the legend for owner Gabriel 'Gabby' Kairouz, who wanted a car built the same year he was. "I come from a big family and my brothers are all into muscle cars. I wanted to buy something from 1969, the year I was born. I loved the car when I saw it and restored it and haven't looked back since."
He recalls first seeing this early HT 20 years ago, after tracking it down via the old Trading Post classifieds paper. "I loved the colour and shape," he says. "It was pretty good, except for the motor sitting in the boot!" Having established the car and engine had all the right numbers, he handed over the cash and set about a restoration that included mechanical, paint and trim. It must have been a decent job, as the car has hardly been touched since.
| Read next: South African 1970 HT Monaro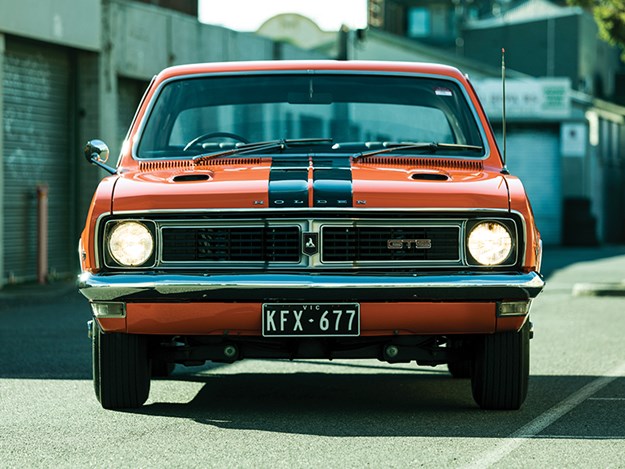 Running period rego plates
Look closely and you'll see myriad original components and details, right down to the factory hubcaps – which these days are like the proverbial hen's teeth.
Pop the bonnet and you're in for a bit of a surprise. Taking pride of place is a 307ci (5.0lt) V8 mated to a two-speed Powerglide transmission. Perhaps the ultimate combo for a lazy Sunday cruise.
| Read next: 50 years of Monaro - HT (1969-70)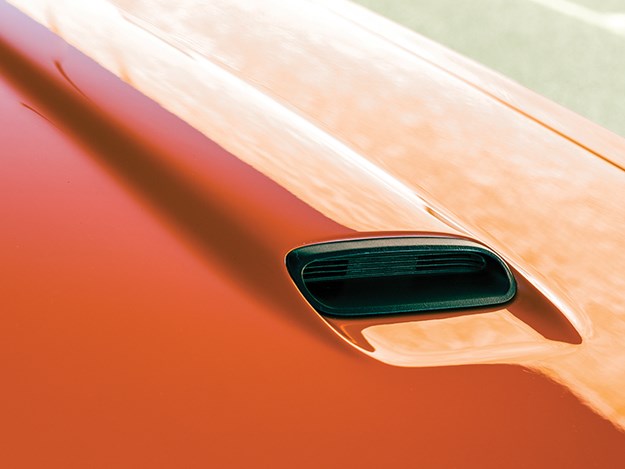 The 307s are these days a relatively rare engine in this generation and it was replaced by the 308 in late 1969. Some 500-600 are thought to have been fitted across the HT range, with many going into Broughams, and more like 100-150 of those into GTS Monaros.
Let's take a quick squiz at where the HT came from. Back in 1968, Wheels magazine tested the HK range preceding this car, with writer Bill Tuckey doing the honours. 
| 2021 Market Review: Holden HK-HT Kingswood/Premier/Brougham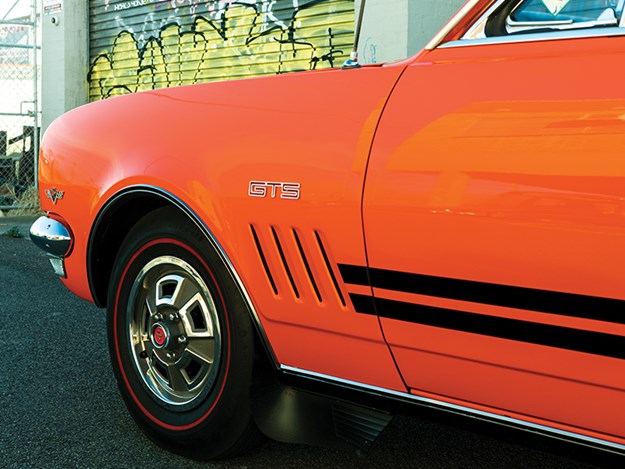 Stylists went to town on the Monaro
He commented: "GM-H calls it 'Australia's first sports machine'. That may be a bit presumptuous but it certainly is sporty.
"It may not be all things to all drivers as GM-H hopes. But it comes pretty close. The basic 161-engined version is a good cheap buy for the family man who is still the terror of the tracks deep down inside there somewhere.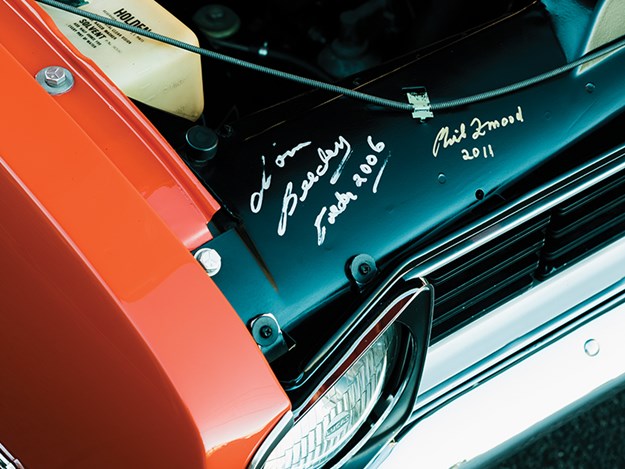 Signatures of Holden heroes
"It is economical (will probably give around 30mpg at a 30mph average) and the back seat is big enough for the kids and the boot is big enough for the family's holiday luggage. Access to the back seat is adequate too – unlike many other two-doors.
"From then on you build your Monaro to suit your taste. Gears can be manual or automatic, on the floor or on the column.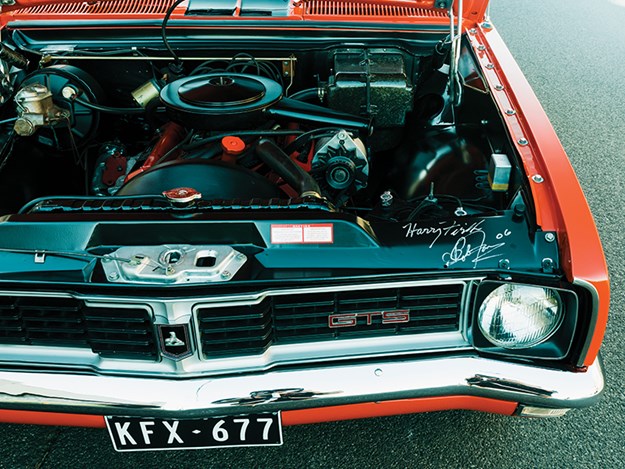 Engines range from the 161 through the 186 (standard and "S") to the 210bhp V8 and the super-hot 250bhp V8.
"Handling varied considerably up through the range too. But the stick-with-itness of the GTS 327 was eye-opening, thanks mainly to increased-rate front springs and special rear-axle radius rods."
The story also picked upsome interesting comparative results from the assorted engine/transmission combinations.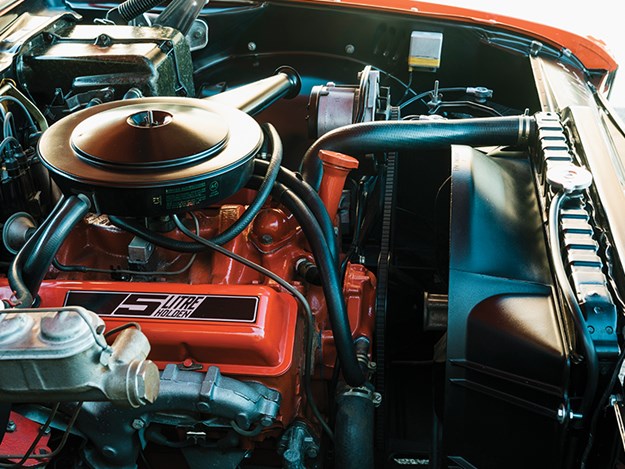 We didn't expect to see a 307ci V8
Standing quarter:
GTS 327 16.2 sec
GTS 307 (4-speed manual)
18.0 sec
GTS 307 (automatic) 18.6 sec
186S (4-speed manual) 19.1 sec
186 (3-speed manual) 20.3 sec
Top quarter mile speed (mph):
GTS 327: 124.2
GTS 307: 109.6
GTS 307 (auto): 107.6
GTS 186S: 99.9
Monaro 186: 91.7
Those numbers may look gothic these days but were respectable for the time. In the HT, the 307 claimed 210 horses (157kW) at 4600rpm and 300ft-lb (408Nm) of torque at 2400rpm.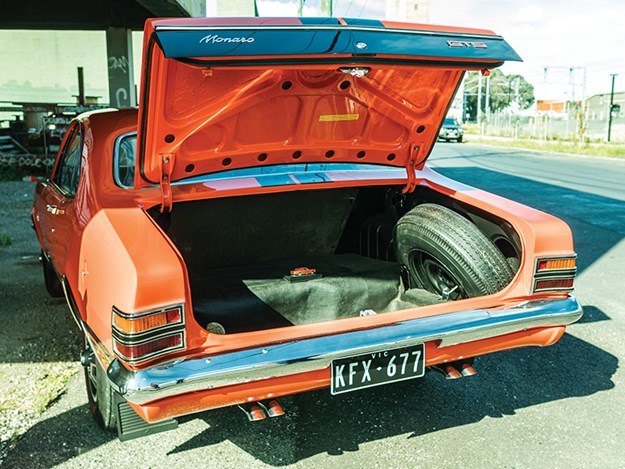 Enough room for a family trip
Meanwhile Gabby's example sticks very close to what would have rolled out of the showroom all those years ago. That's a view backed up by some spectacular results from the very few shows he has entered it in. Such as the state titles this year where it won the factory-original class.
However it's not just show judges who respond to the car. Evidently if you drive this thing, you need to get used to being pulled up for a chat. "People talk about how they used to own one," says Gabby. However it was the woman who one day pulled him up in Acland Street in St Kilda who takes the prize. "I was born in one," she declared!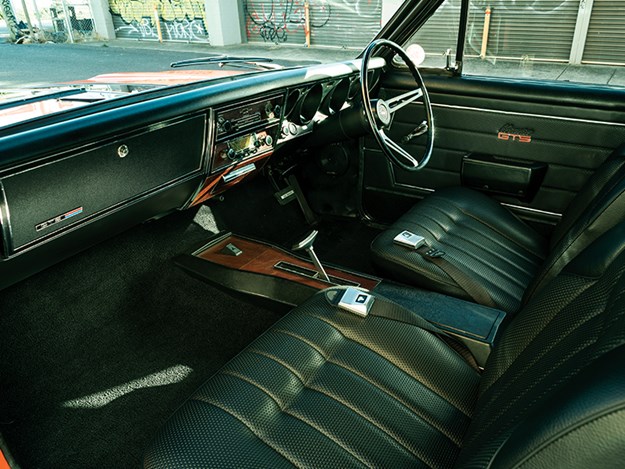 Monaro T-bar cruiser
Gabby shakes his head and looks a little bemused when we talk about what's happened to the prices of premium chrome bumper Australian cars, like this one. "It's crazy, especially over the last five years. To me it's not about the money – I just love it and enjoy it," he says.
Across the years, Gabby has had a few key people sign the GTS, including Harry Firth, Holden designer Phil Zmood plus drivers Norm Beechey and Bob Jane – all of whom played a role in building the Monaro legend across the decades.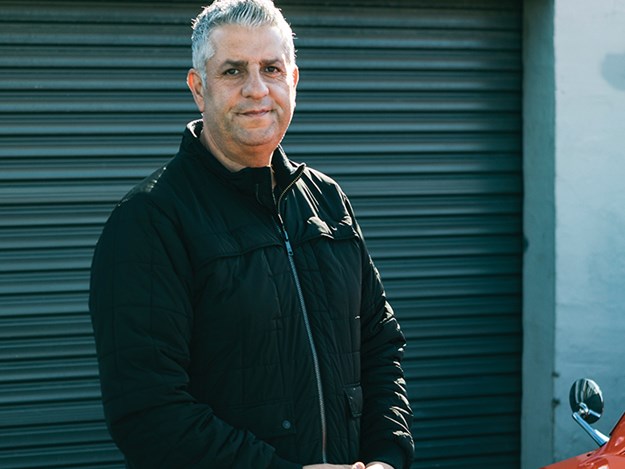 Gabriel and his Aussie classic
And now? The car is used as an occasional cruiser. "I just take the wife out, go on a Sunday cruise, bit of breakfast, lunch, that's it. Enjoying it," says the owner. "I wish I could take it out more and will when I retire." That sounds like a pretty good plan...
BUYER'S CHECKLIST
Body & chassis
GTSs in the market today should not be suffering any degree of body deterioration at all. A bit of paint fading and crazing might be evident and due to poor preparation back when these cars were not $250,000 collectors' items. That said and when spending such significant amounts of money, an on-hoist professional inspection is essential. Initially look for bulges and bubbles in the rear quarter panels, turret edges and sills. Make sure when the doors close they sit squarely in the apertures and certainly don't need to be lifted to shut properly. Reproduction bumpers can be found but it may be preferable to have original brightwork repaired and re-chromed.
Engine & transmission
A GTS's value lies in its authenticity so documents confirming correct and preferably original mechanical items is essential to high prices. Cars with a non-genuine power unit, that have had cylinder head or transmission changes need to be returned to stock or suffer a price reduction. Cars claimed mechanically sound and roadworthy need to be just that, >with no oil leaks, exhaust smoke (a puff at start up is okay) or reluctant oil pressure. Cars fitted from new with a four-speed manual are more valuable than autos and harder to drive. Gear whine and vibrations through the gear-lever are common, clunks or clicking aren't. Don't be surprised if clutches in seldom driven cars slip or feel heavy.
Suspension & brakes
Monaros with leaf springs worked better as competition cars than later models with all-coil suspension. Owners can use these attributes to their advantage, changing springs and shock absorbers to manage the amount of body roll that occurs during fast cornering and whether the ride is rock-hard or feather-bed. New springs, bushings, ball joints and steering arms are available and not expensive so there is no reason why a car being sold in six-figure territory should be tottering about on ancient springs. The brakes even when new were sometimes inadequate for a car of this weight and performance and the one departure from original that may be wise involves upgrading the entire braking system.
Interior & electrics
Interior condition is what sets an exceptional GTS apart from one that is average. Seat frames crack and twist, so ensure they move easily on the runners and the backs lock into place. Correct trim kits in vinyl and 'houndstooth' are still being made and cost around $2000 plus fitting. Be prepared for old, flat seats to need new foam cushioning and perhaps a few springs as well. Windows including the rear quarter glasses need to be checked for ease of operation. Jammed mechanisms can be due to infrequent use but also a symptom of water entry and rust.
1969-1970 Holden Monaro GTS307 specs
NUMBER BUILT: 14,437 (all HT Monaro)
BODY: Integrated body/chassis two-door coupe
ENGINE: 5035cc V8 with overhead valves and downdraft carburettor
POWER & TORQUE:
157kW @ 4600rpm,
407Nm @ 2400rpm (GTS307)
PERFORMANCE: 0-400 metres 18.0/18.6 seconds (GTS307 manual/auto)
TRANSMISSION: 4-speed manual, 2-speed automatic
SUSPENSION: Independent with coil springs, wishbones, telescopic shock absorbers & anti-roll bar (f); live axle with semi-elliptic springs, radius rods & telescopic shock absorbers (r)
BRAKES: Disc (f) drum (r) with power assistance
TYRES: DR70-14 cross-ply, ER70-H14 radial
From Unique Cars #467, Jun/Jul 2022
Unique Cars magazine Value Guides
Sell your car for free right here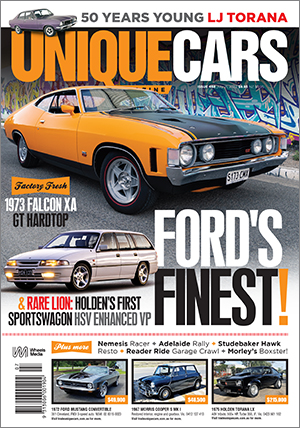 SUBSCRIBE TO UNIQUE CARS MAGAZINE
Get your monthly fix of news, reviews and stories on the greatest cars and minds in the automotive world.
Subscribe