1955 Porsche 550 Spyder replica (McCrae Spyder)
---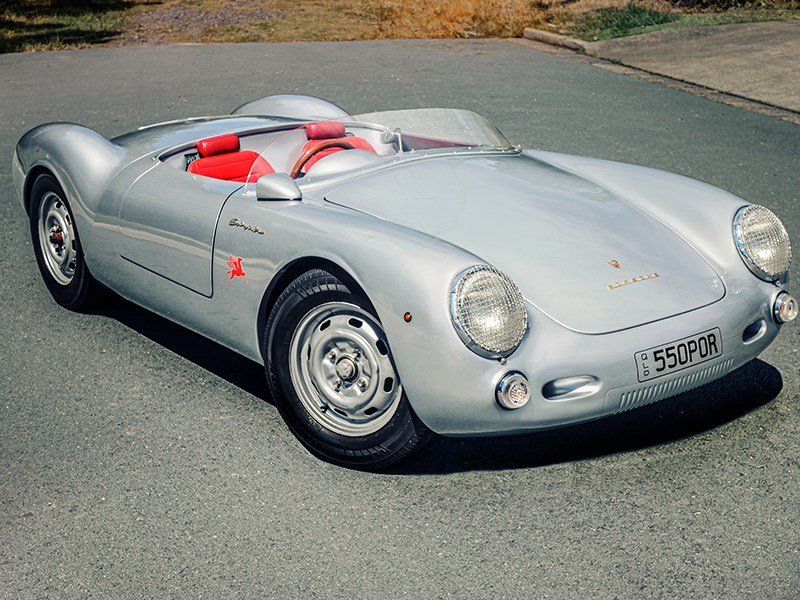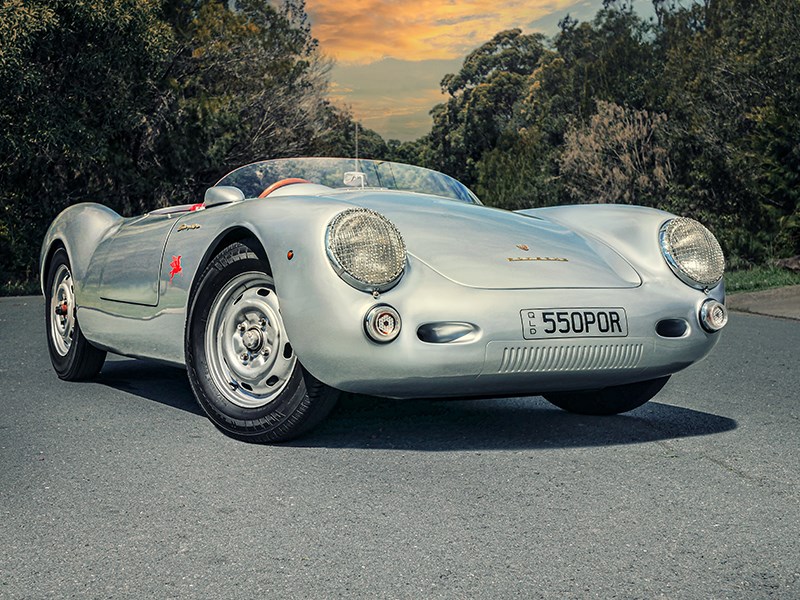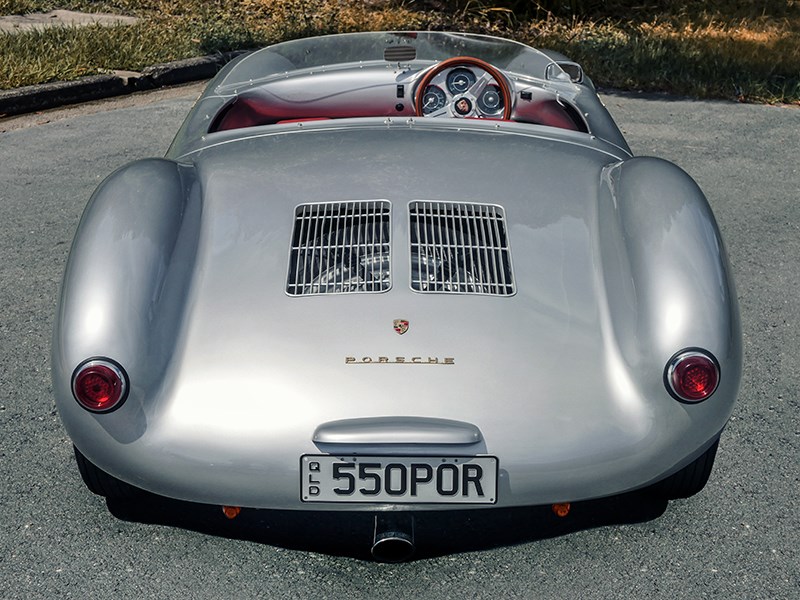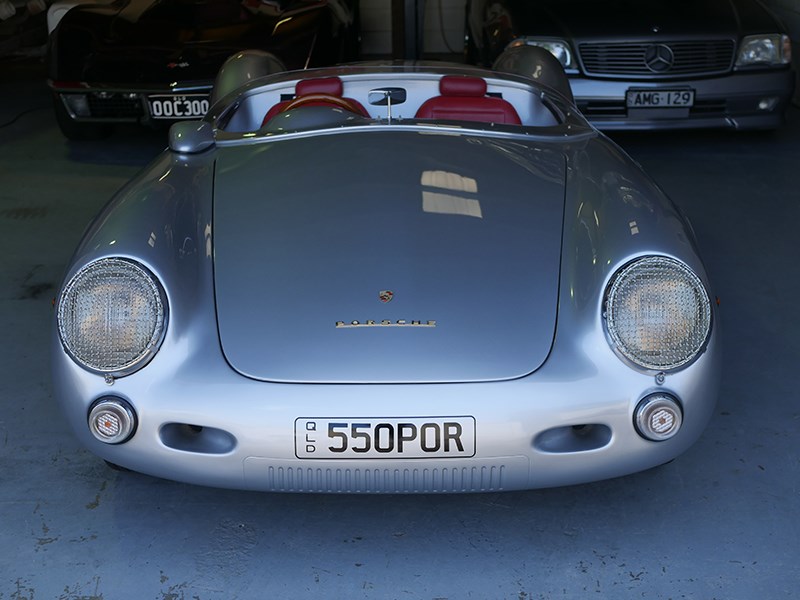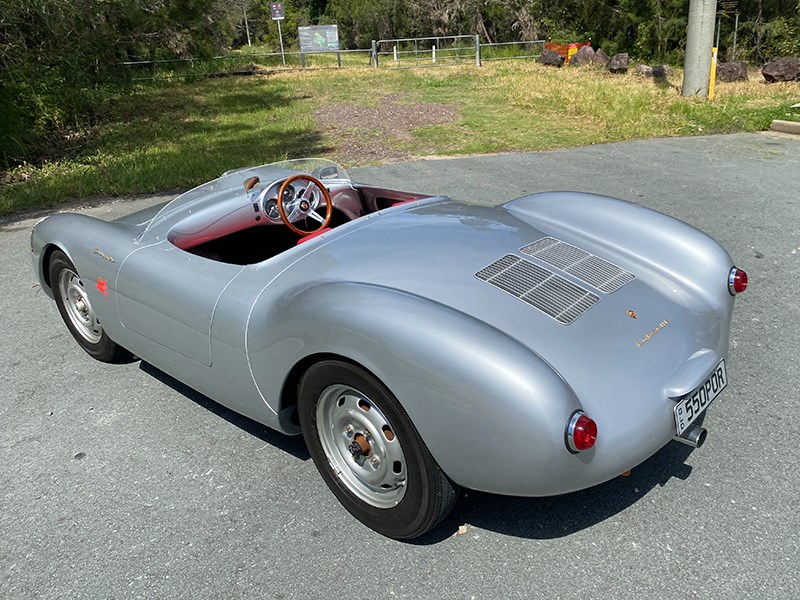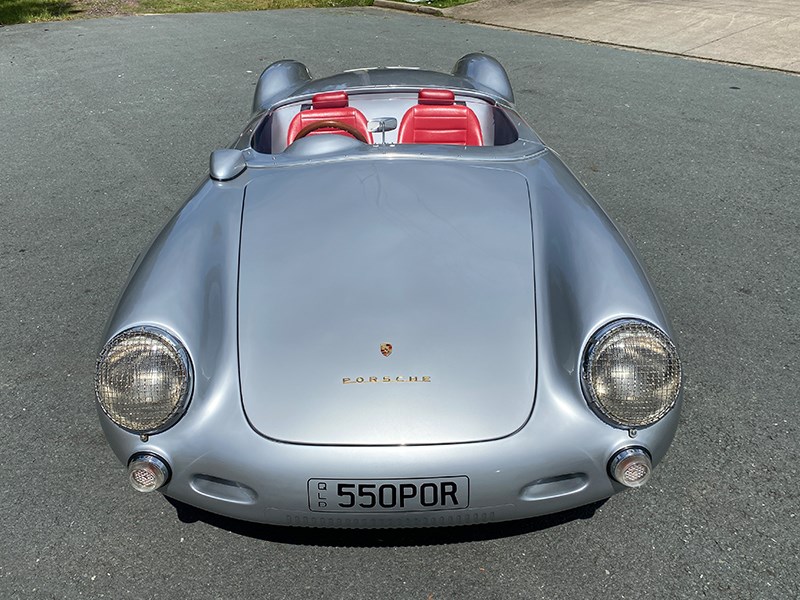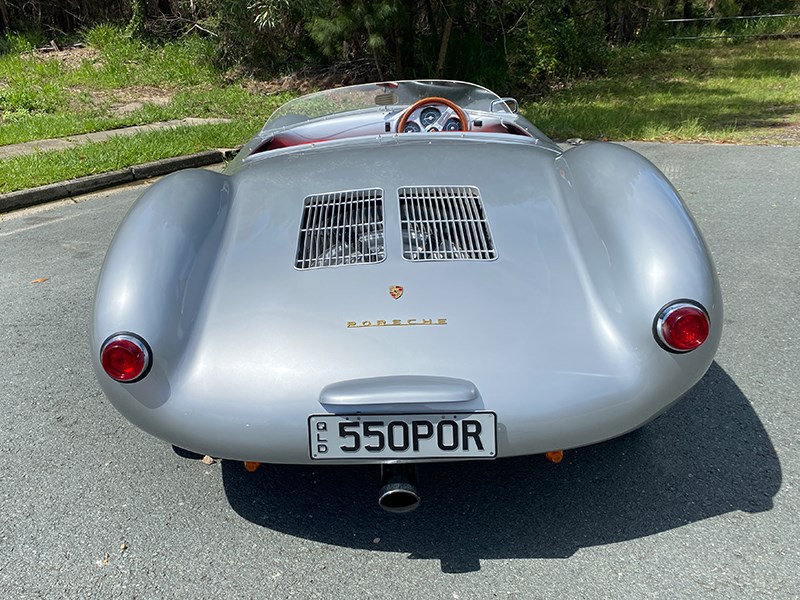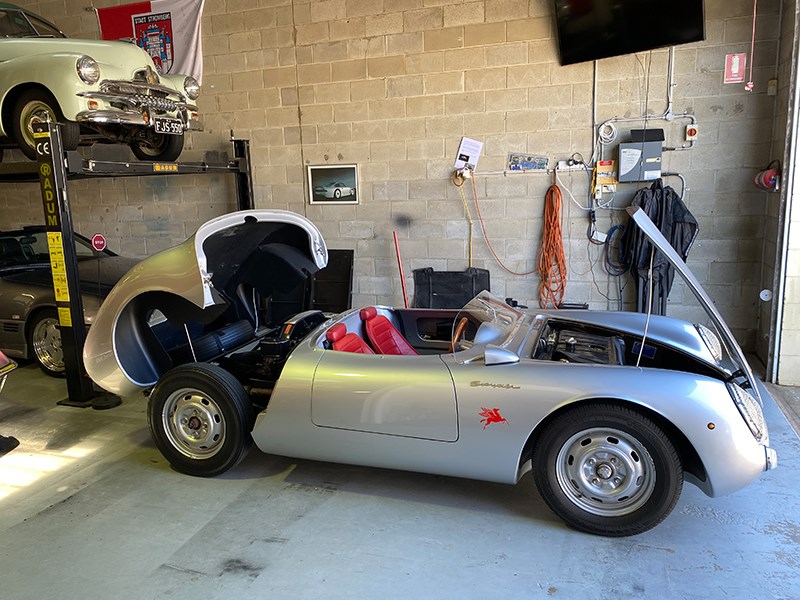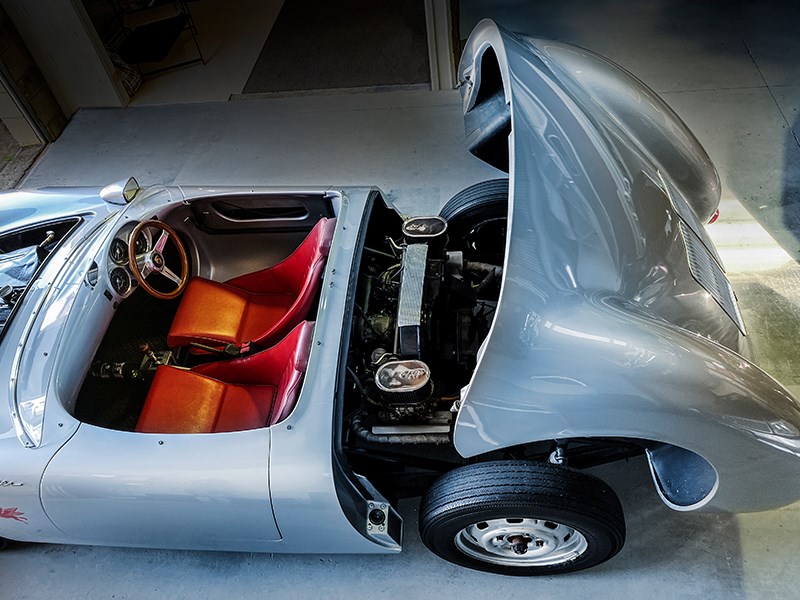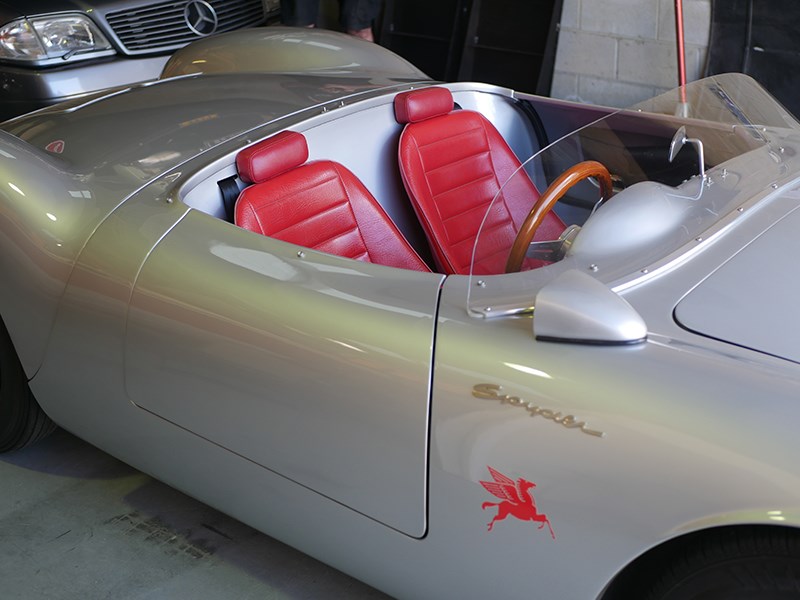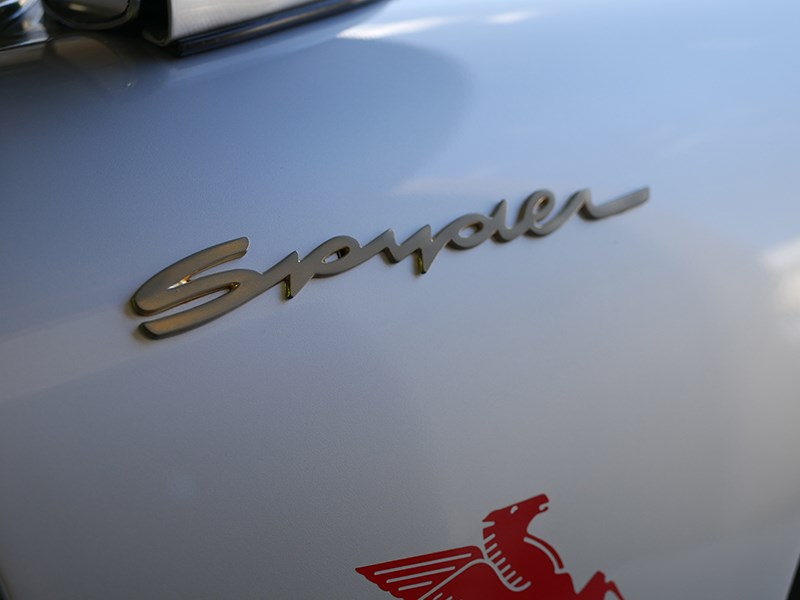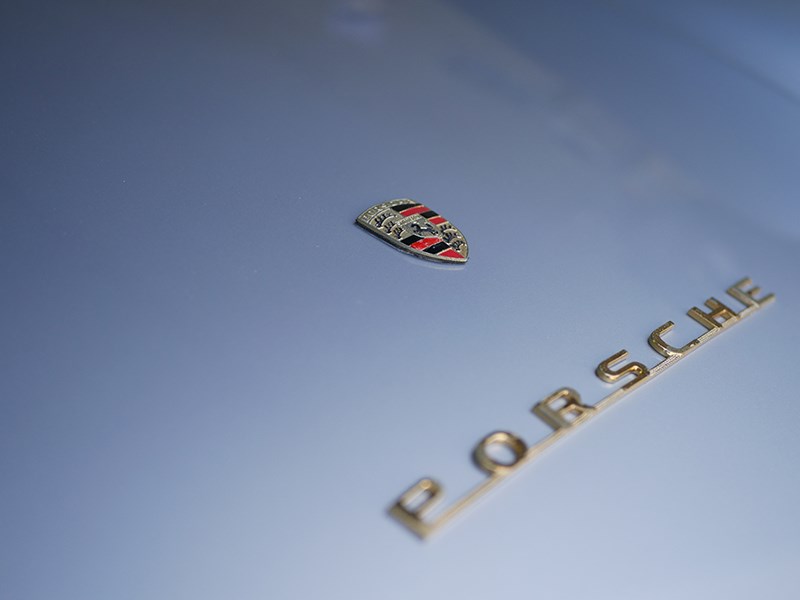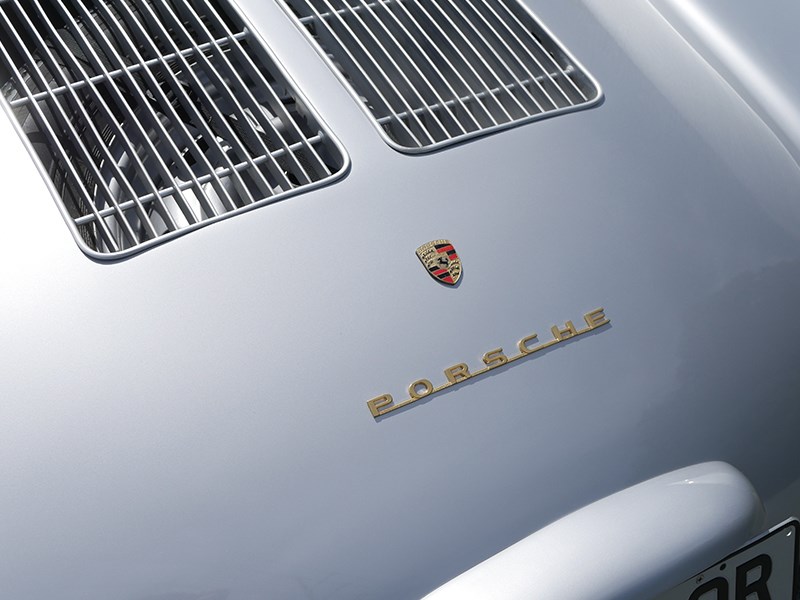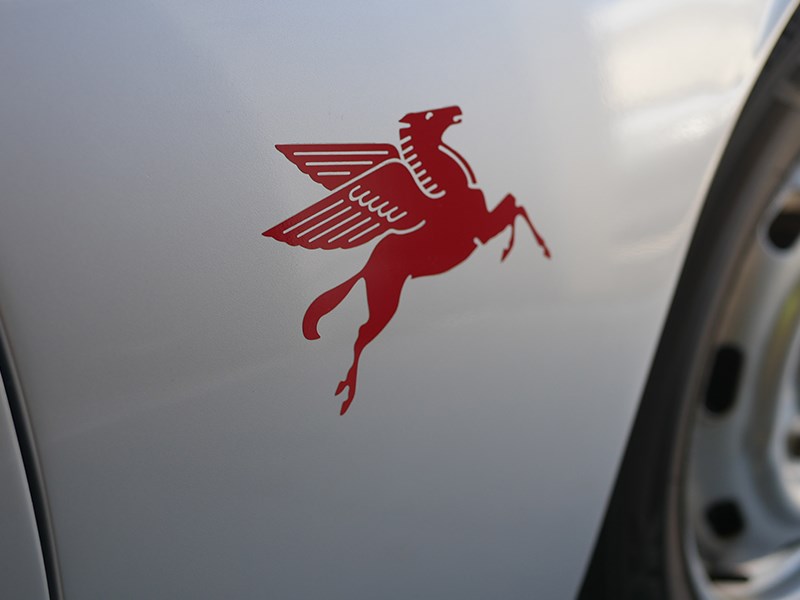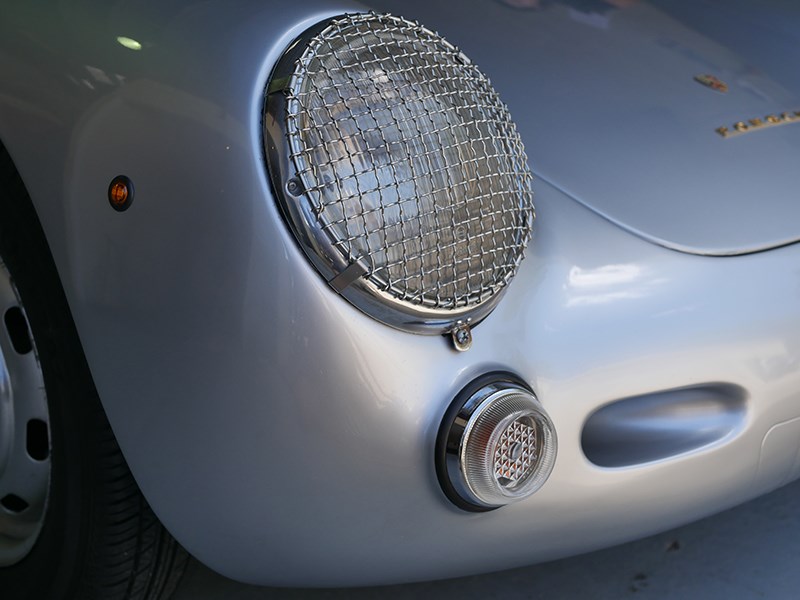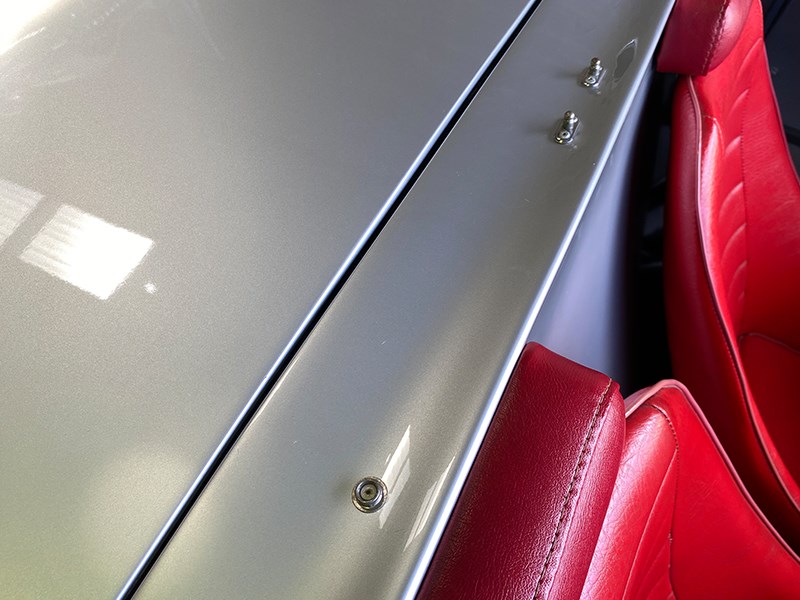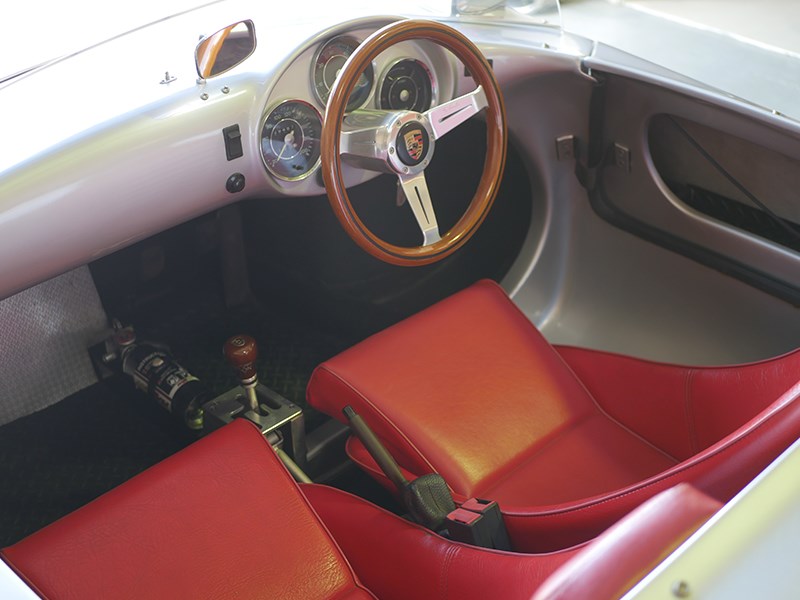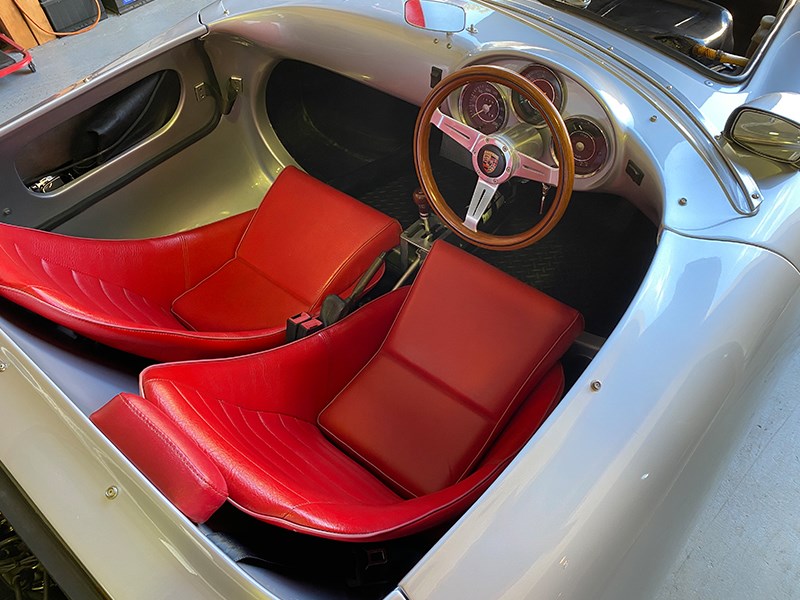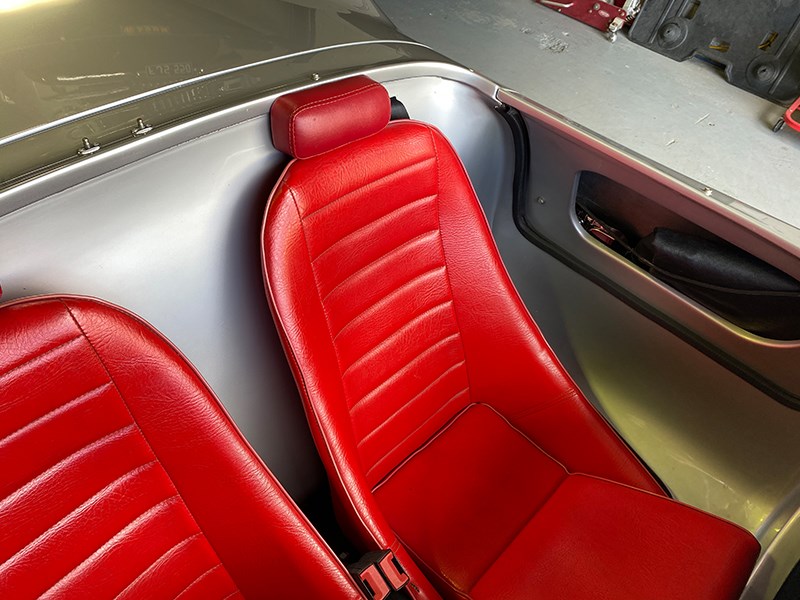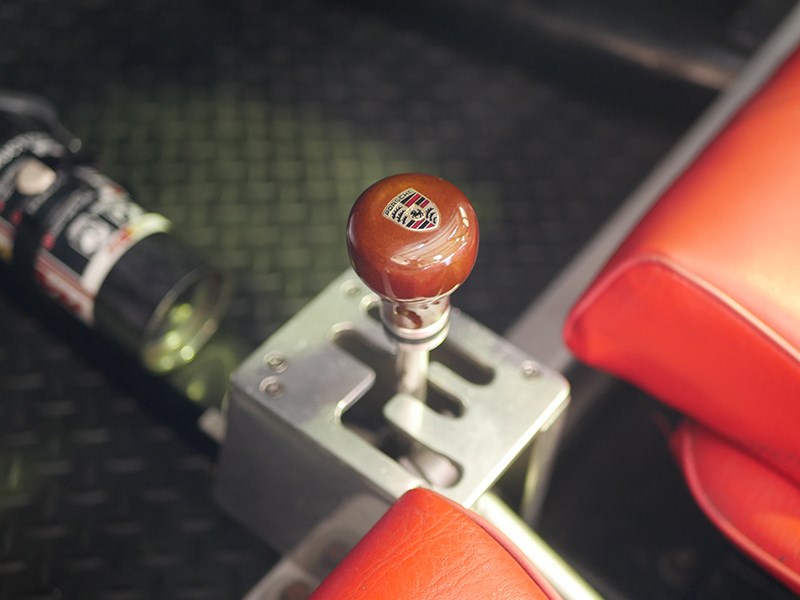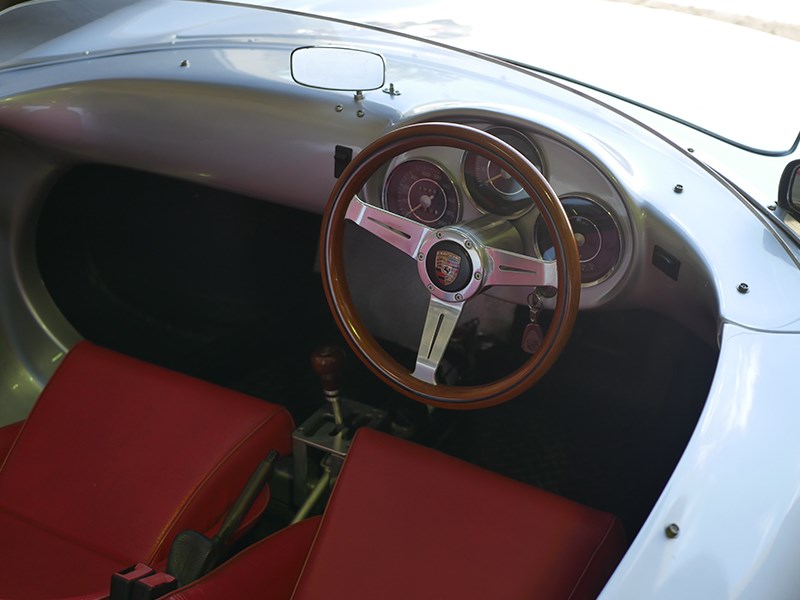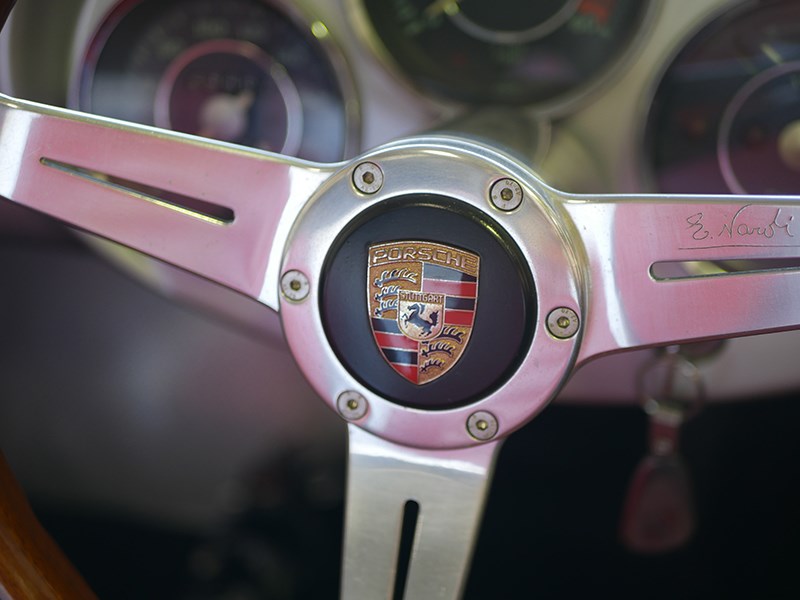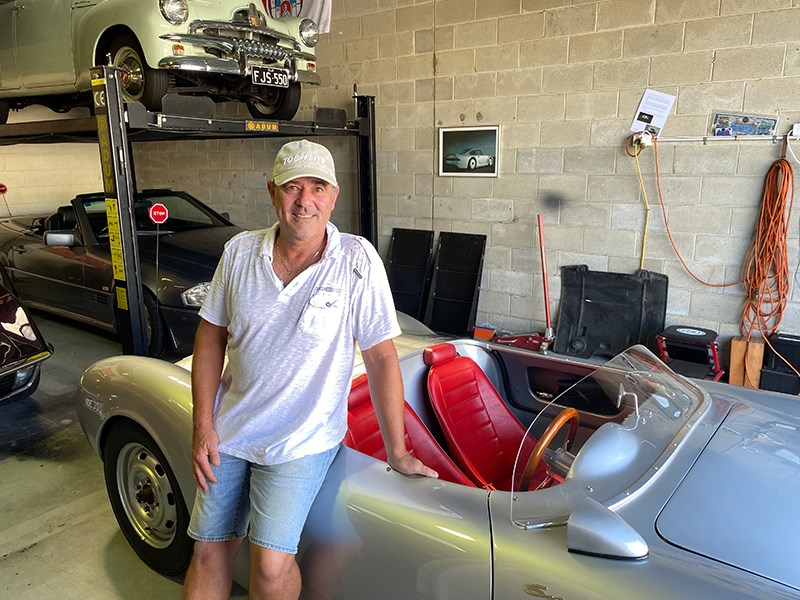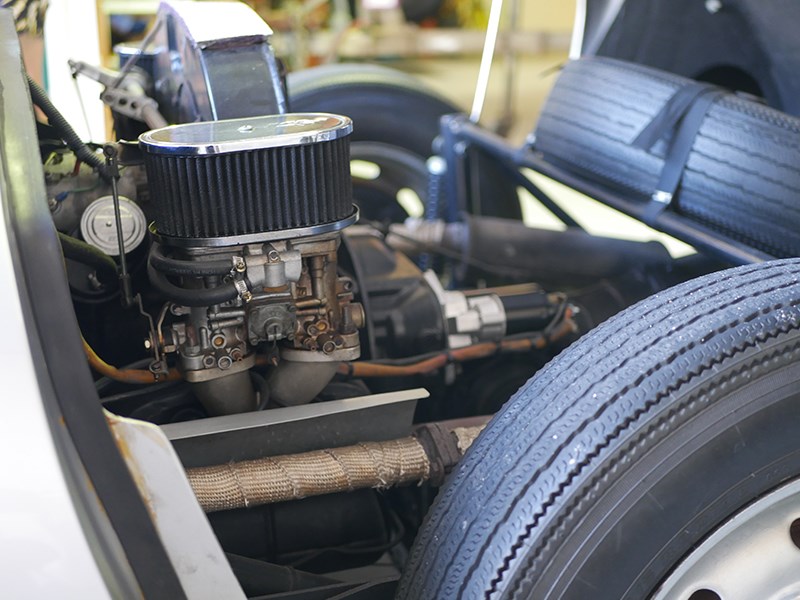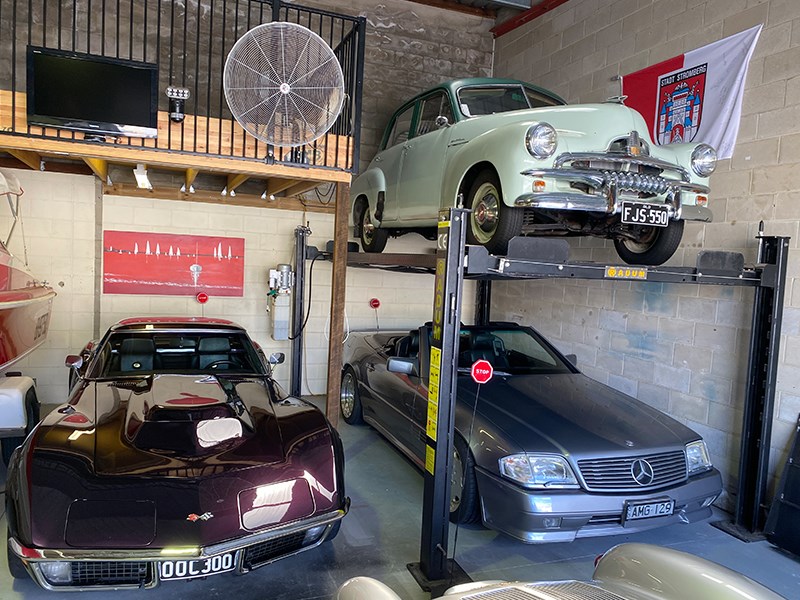 Jurgen Vorsmann came across this McRae Spyder online located in New Zealand and thought he had to have it
In 1953 Porsche released the 550 Spyder at the Paris Auto Show. Inspired by the 356 minus the roof, the 550 Spyder was a streamlined roadster with more curves than Marilyn Monroe. With an all-aluminium body and rigid space frame chassis, the 550 weighed in at a minuscule 550kg and was powered by the Ernst Fuhrmann designed type 547 quad-cam power all-alloy, air-cooled boxer engine. The 1500 cc power plant was mid-mounted, delivering fantastic power to weight with handling to match, a marvel of engineering for the time.
The 550 was built as Porsche's first true race car, winning at the Nurburgring, and taking class honours at Le Mans and Carrera Panamericana, all in its first year of production. It was the 550's racing prowess that piqued a young James Dean's interest enough to purchase the new roadster in 1955. Dean had recently started car racing and was on his way to a California racetrack in his 550 nicknamed 'Little Bastard' when he was tragically killed in a collision with another vehicle.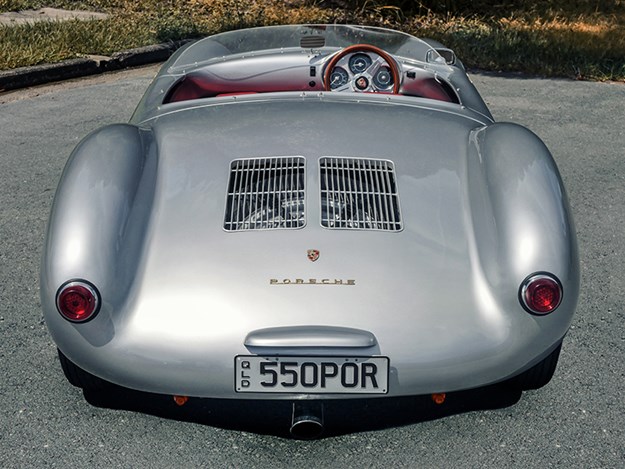 Only 90 examples of the 550s were ever produced, 43 of those built as non-race "customer cars", including Dean's. Out of the 90, the majority were raced and many did not survive, making them extremely rare and highly desirable to collectors.
The Spyders are rarer than the proverbial hen's teeth and the genuine articles have fetched millions at auction. For example actor Jerry Seinfeld's 550 sold for an eye-watering US$5.3 million in 2016. It is no wonder there has been a number of enterprising individuals willing to invest time and money in creating replicas of the iconic Stuttgart roadster.
| Read next: Brian Tanti's hand-built Porsche 550 Spyder recreations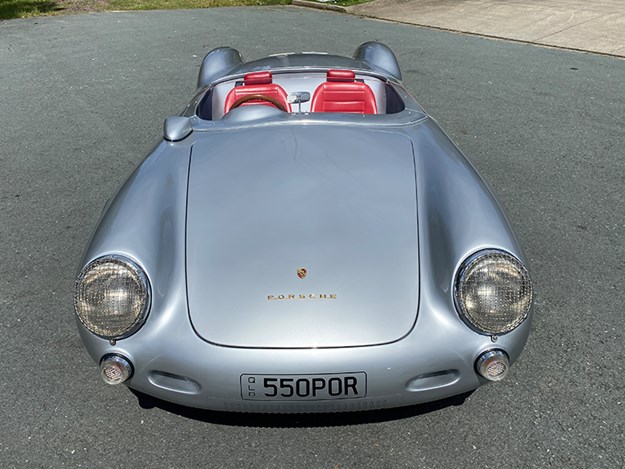 McRae's racing pedigree and background in engineering ensured the sleek design
There are varying levels of replicas paying homage to the 550 Spyder. Some are based around a shortened Volkswagen Beetle chassis and others with more authentic underpinnings opting for a tubular type chassis.
With a background in engineering and a solid pedigree in racing, New Zealand born and bred motor racing legend Graham McRae built a series of 550 replicas aptly named the McRae Spyder. From 1990 to 2003 he manufactured Porsche 356 Speedster tributes and the 550 Spyder replicas.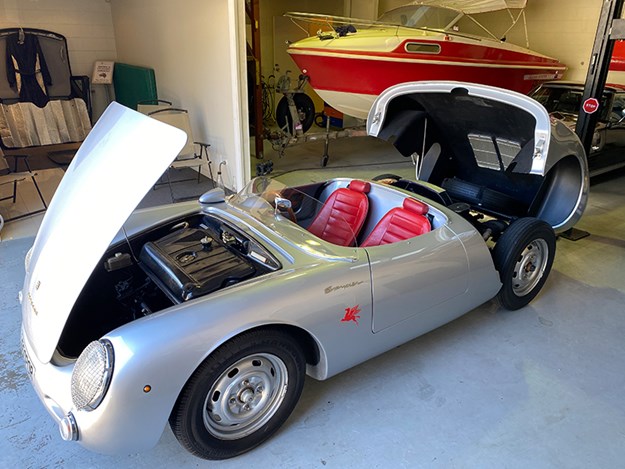 Importing the car from New Zealand was worth the effort despite the hiccups
McRae had a reputation as being a visionary designer and builder, with the ability to "drive the pants off anything" according to one observer. So it is little surprise the small run of McRae replicas have in themselves become a rare and sought-after car.
One example made its way into long-time Porsche enthusiast Jurgen Vorsmann's possession a few years ago. "I love European cars, in fact, I love all sorts of cars, but the 550 Porsche has always been a childhood dream of mine." Growing up in Germany it's no wonder Jurgen developed a passion for the Stuttgart go-kart and realised that childhood dream about 10 years ago.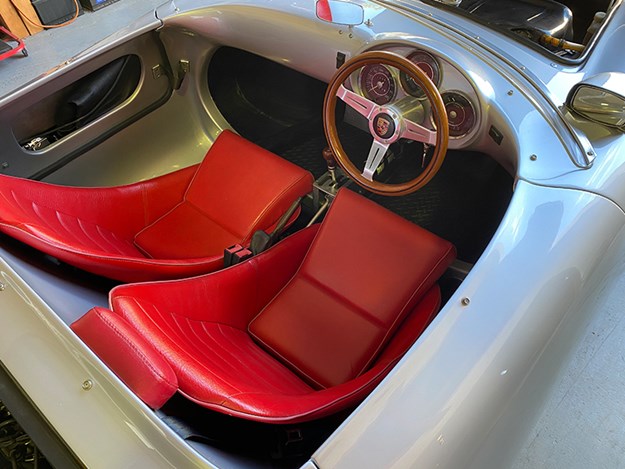 Jurgen came across a McRae Spyder online located in New Zealand. "I saw this car pop up on eBay and thought, I have to have this car. I quickly contacted the seller, he'd had plenty of inquiries, but no one wanted to pay the full price or do their homework."
Apparently for Jurgen, fortune favours the bold and with no mucking around he paid for the car sight unseen from New Zealand and began the arduous task of contacting the government for import approval. "I got import approval, but I still didn't know if I could register it on the road. But I was happy to just put it in the lounge room, just to own one, or drive it around on a trailer."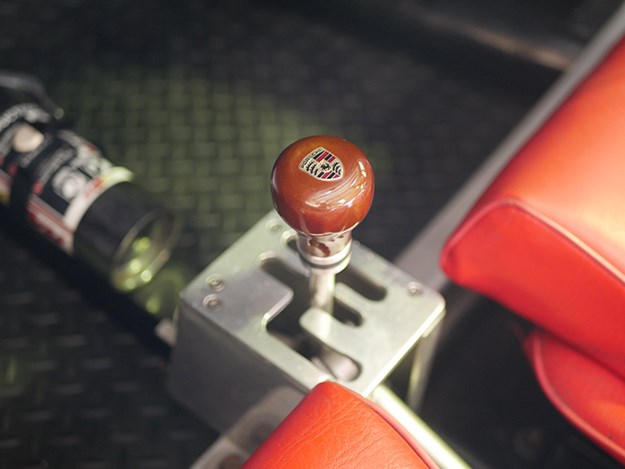 Made with a tubular chassis and weighing in at 550kg, the car has spot-on dynamics
Having the car shipped from the land of the long white cloud went off without a hitch, but it was the last leg of the journey after the port where the little 550 ran into some superficial damage Jurgen said. "After the car cleared customs, I had to transport it home. I got a transport company, one car only, but it was an open-top. The guy driving the truck was that paranoid when he saw the car he put a tarp over it, he didn't want anything to get in the car." Much to Jurgen's dismay, when it arrived home, the flapping tarp had grazed all the paint and scratched the Perspex. "I had to get the paint touched up and the Perspex fixed, but it's just one of those things. I'm just glad it's here now."
Getting his newly acquired dream car registered was actually a relatively straight-forward process, he said with a smile. "I took it to a place in Brisbane, the engineer had it for about two months, and he said, 'Yep, it's blue-plated. It's registered. Enjoy'. And that was that."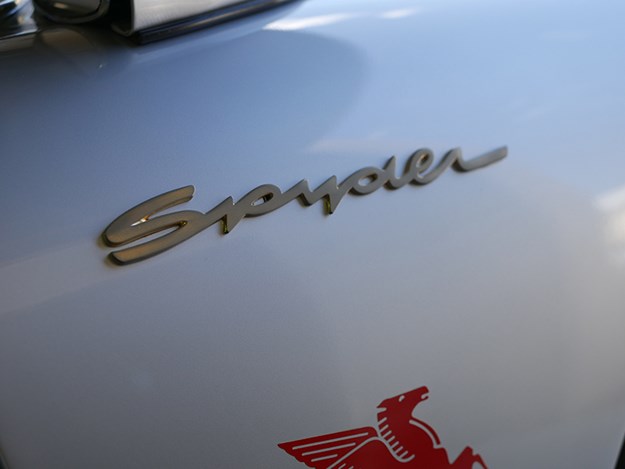 These Spyders have a reputation of being a fantastic replica, built by a race car driver and engineer, and very close to the genuine article. "It was built by McRae in New Zealand. And I believe that he only made somewhere in the mid-20s. McRae got hold of the blueprints and produced one of the best 550 Spyder replicas around."
Many 550 Spyder replicas are based on the VW platform, but the McRae Spyder is a full tubular chassis, mid-engine set up the same as the original 550 Spyder. The 550 comes from the weight of the car. Tipping the scales at 550kg you could argue the little German rocket is closer to a go-kart than today's road-going behemoths. Jurgen will attest that the dynamics are spot-on, with the perfect ratio of power to weight. "The motor's a flat-four, air-cooled 1500cc, basically a Volkswagen Kombi engine. Some of the people with replicas put Subaru engines in them and lot of people say to me, 'Oh, put some big fat wheels on it.' But I want to keep it authentic. I like the old school."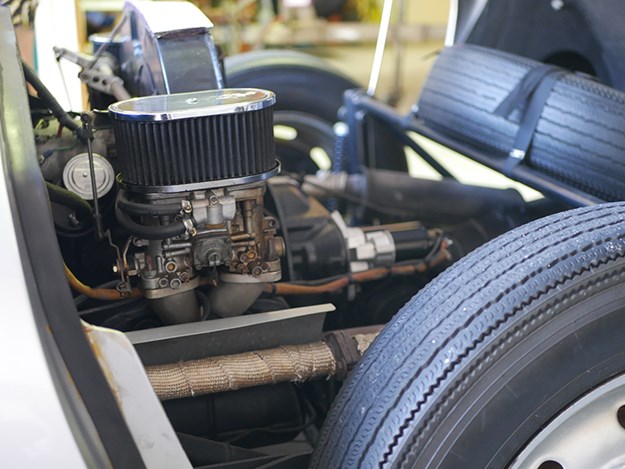 Mid-mounted engine ensured great power to weight and handling
Running around in traffic with a car lower than most other people's door handles does present some challenges. Jurgen said he has had a few minor close calls and has to drive it like no one can see you. "You've got to be really careful because it's so small, people don't see you. You could be sitting at the lights next to a normal car without them even knowing you are there."
The interior of the 550 is an exquisite mixture of 1950s inspired sparse metal, elegant dials, striking red leather seats and an aesthetically pleasing gated shifter. With no roof to speak of, you would expect Jurgen to be eyeballing the bureau of meteorology weather reports before leaving the sanctity of the shed, but you'd be far from the truth. "There's no roof and no carpet, it doesn't matter if it gets wet, so I'm not worried if I get caught out", Jurgen said.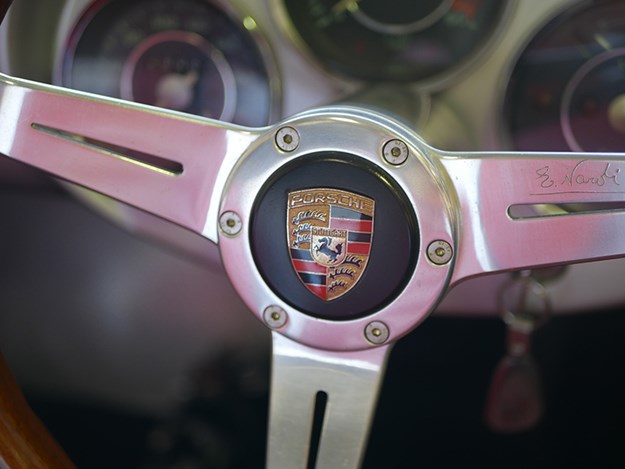 With the 550 being so low and running side intrusion bars under the doors you almost have to be a Yoga expert to get in and out of the 550 and Jurgen has mastered the art.
The Spyder sits pride of place in a somewhat eclectic collection of cars. "I basically love all cars. I'm not particularly about one brand. Being German, I'm a bit biased; I love Porsches and Mercedes, but I've also got a Corvette and a 1955 FJ, the same year as the Spyder."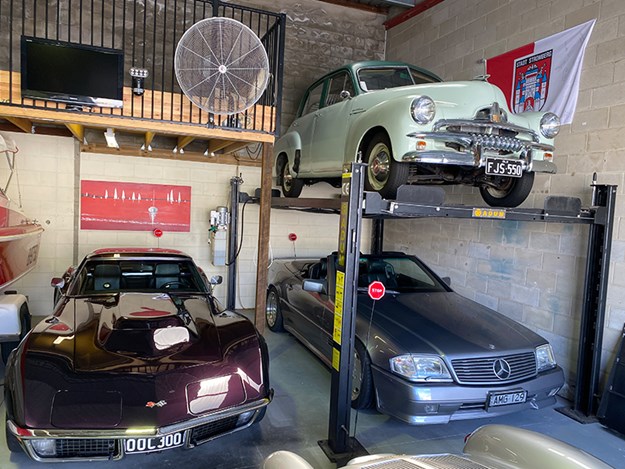 Jurgen picked up the FJ the same year he become an Australian, quite a fitting car to celebrate the big occasion. "I saw it for sale and I thought, got to have an Australian car, I've never owned one. I heard about this FJ that was in a garage for 14 years not running. I got it up and running and left it the way it was, unrestored, and it's just the coolest thing."
Getting out and about in the McRae Spyder and the rest of the collection is a regular event for Jurgen, with each car garnering a different type of attention. "The 550 and FJ are definitely the happy cars, you get a lot of thumbs up, kids smiling, old people, and young people you name it. The Corvette is a different story; it's always 'come on spin them up, smoke them up.' It's funny the differences."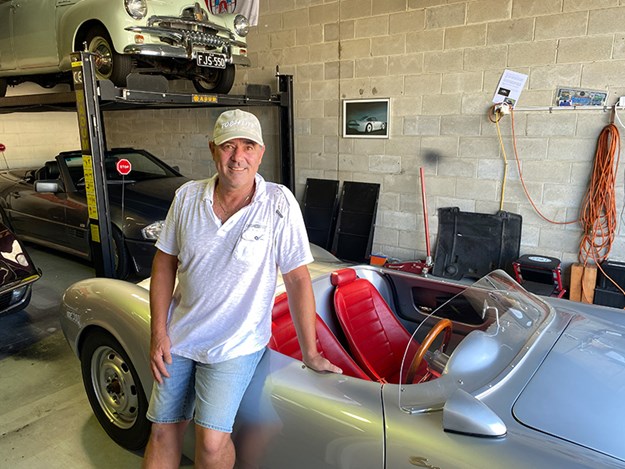 With no plans on moving the McRae Spyder on, Jurgen laughed that "the 550 might be my coffin one day. I love it. I wouldn't sell it, I wouldn't sell any of my cars. They're definitely something to hang onto and enjoy. Maybe one day, there will be a day where I can't get in and out of all the sports cars, so they might come on the market to be driven and enjoyed."
Unique Cars magazine Value Guides
Sell your car for free right here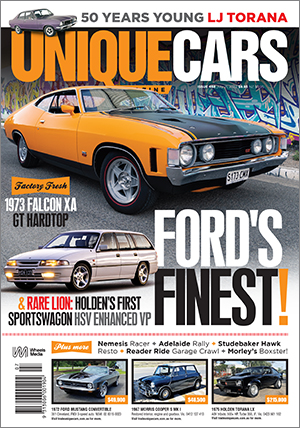 SUBSCRIBE TO UNIQUE CARS MAGAZINE
Get your monthly fix of news, reviews and stories on the greatest cars and minds in the automotive world.
Subscribe