Future classic: Jaguar X-Type 2001-2010
---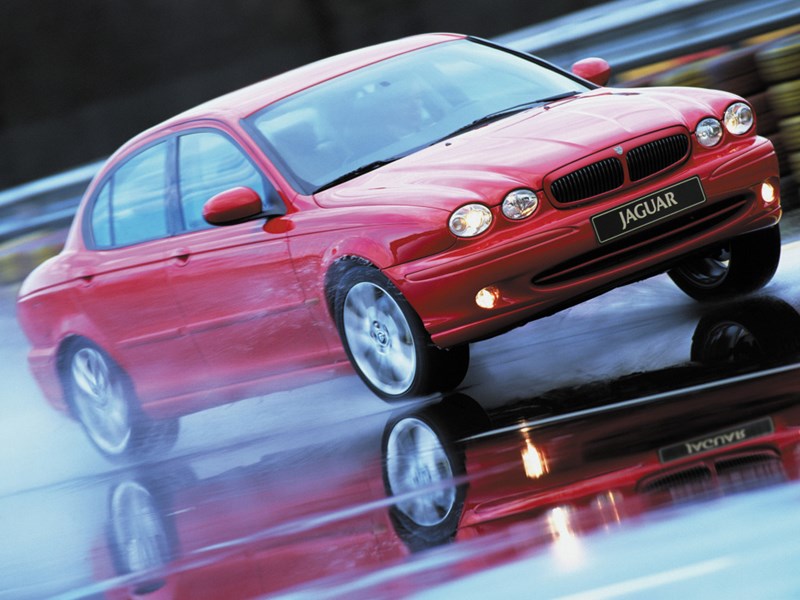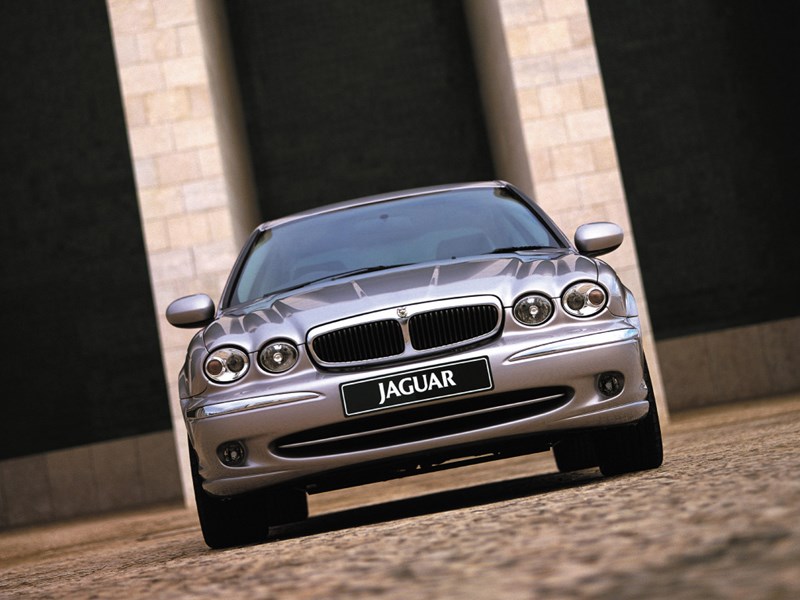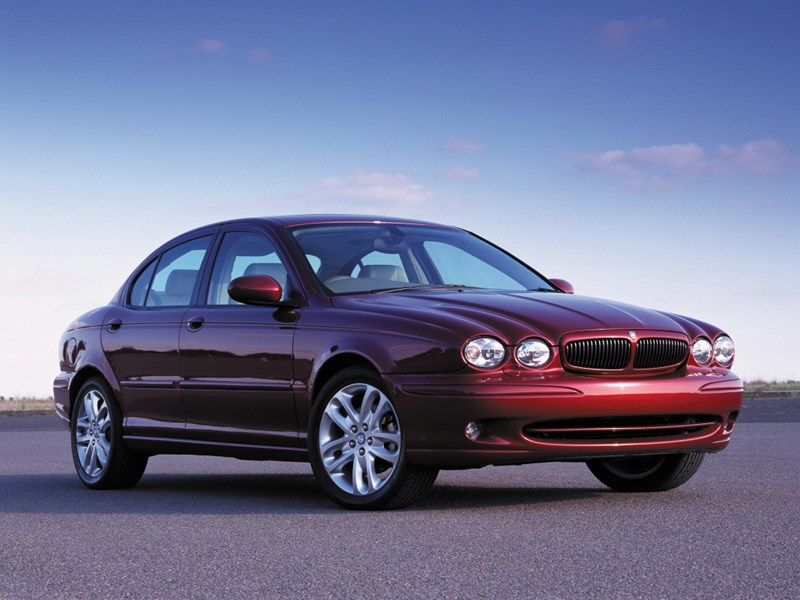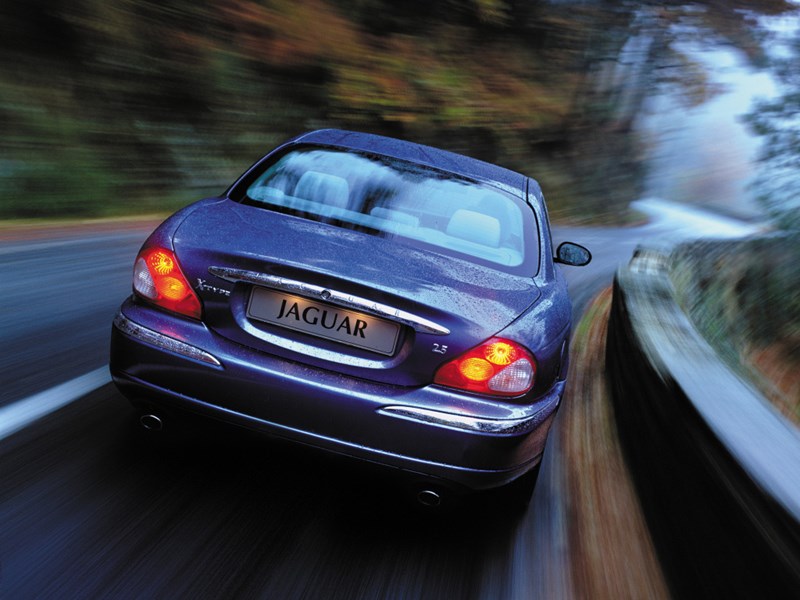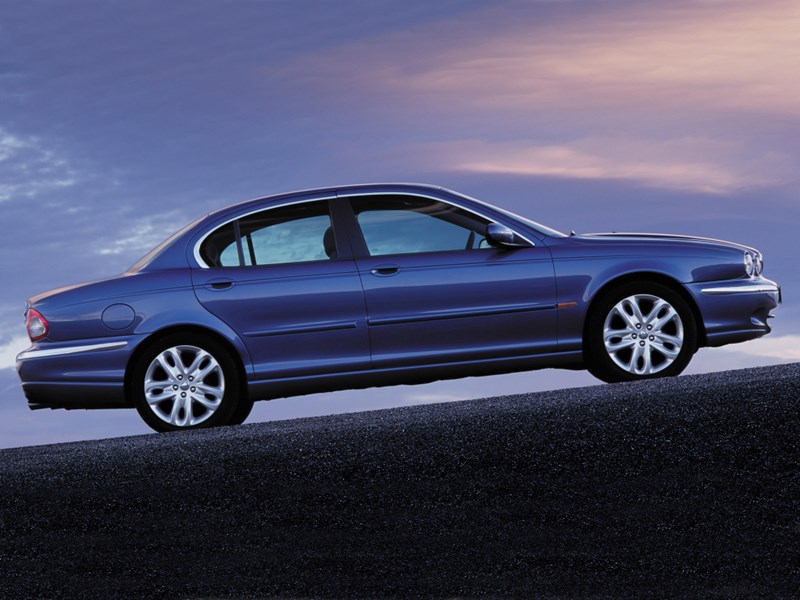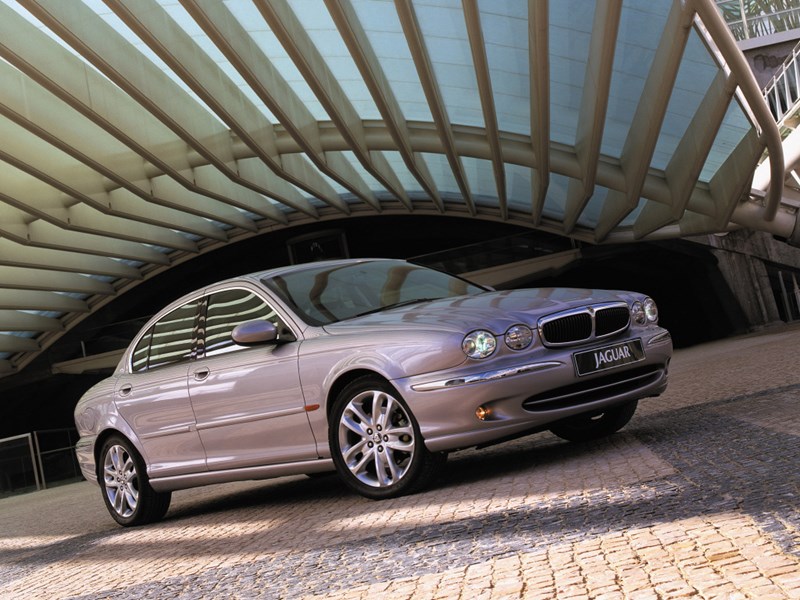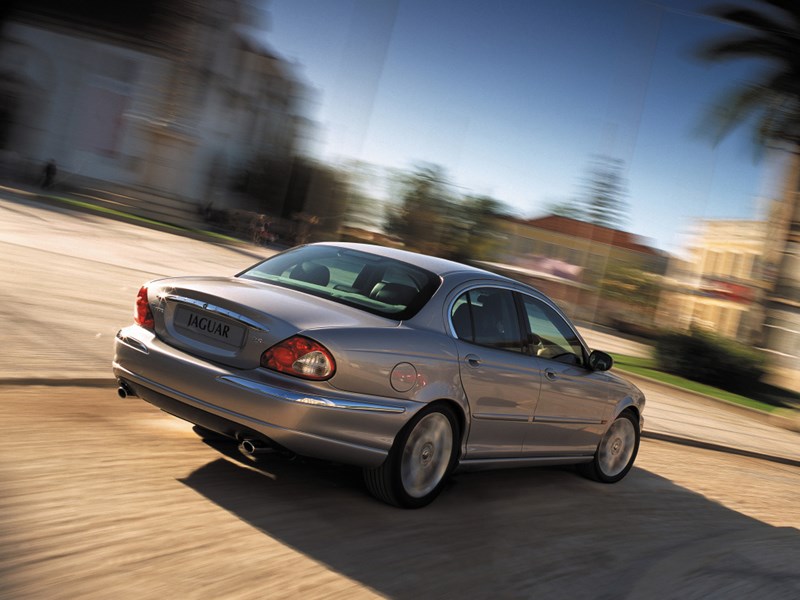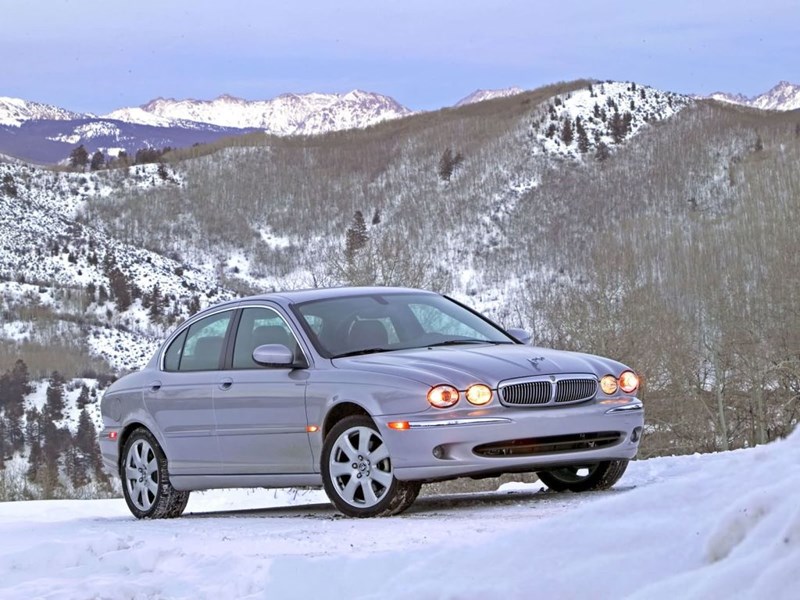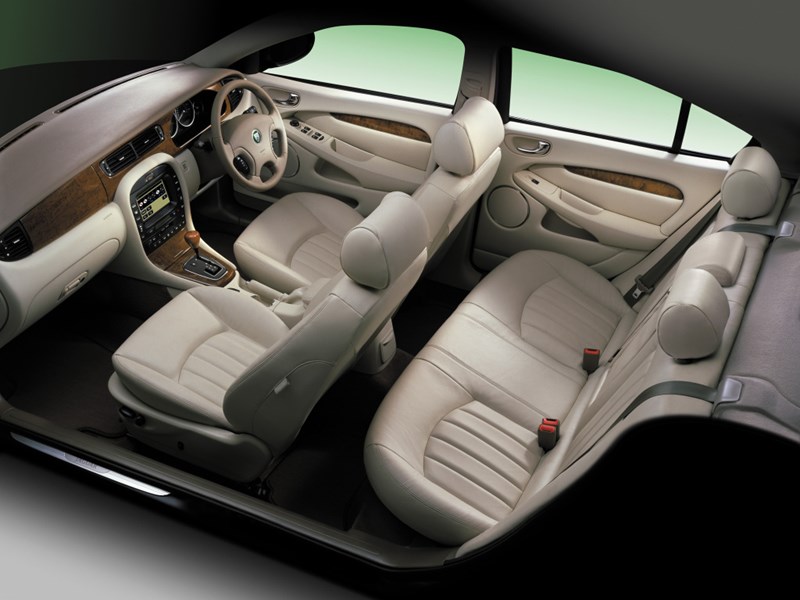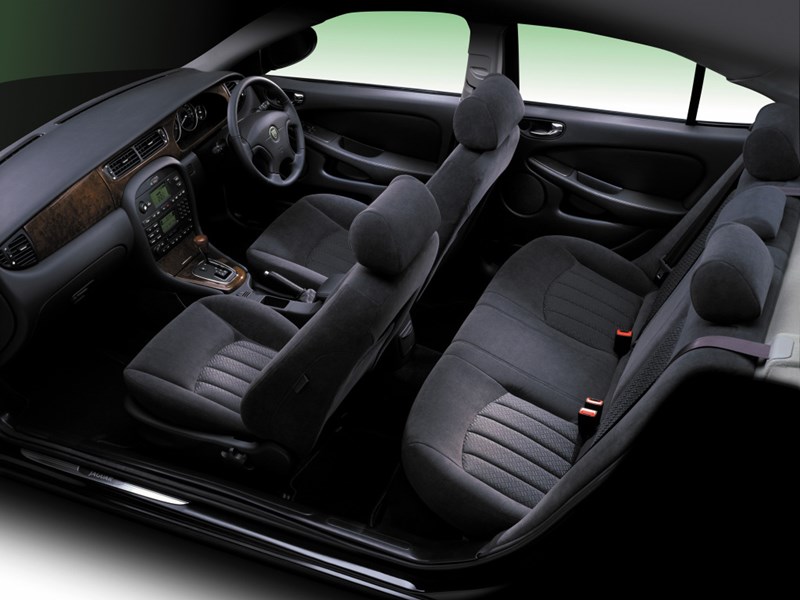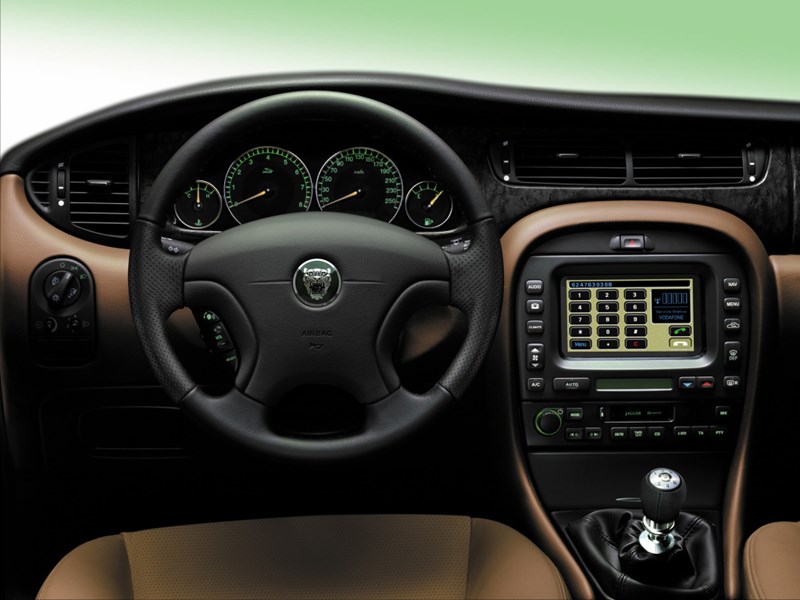 From 1955 until 1970, survival of the Jaguar brand depended to a large extent on its range of compact saloons
Sitting on a 2730mm wheelbase, with solid axles or independent rear ends, those cars shared a range of styling traits including curved rear pillars, oval grilles and slit-like windscreens; attributes that made them instantly recognisable as Jaguars.
They also left a lasting impression on the motor sporting world, winning Touring Car events at home and around the world, so why would Jaguar not want to recapture the glories of years past?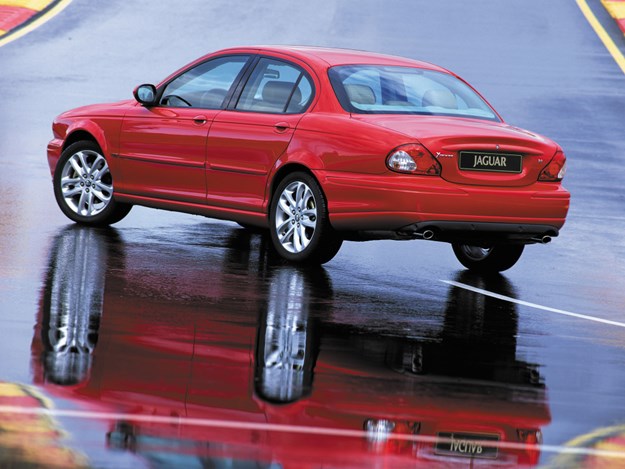 The Jaguar X-Type certainly was one of the classier executive car choices in the UK fleet market
Ford ownership had saved the brand from extinction but left it with a jumbled model range and uninspired management.
Within the global family of Ford product, though, were the bones of a car that could be crafted into a compact design for the 21st Century. All it needed was an injection of the ephemeral DNA that made a car a Jaguar. That was to be the most difficult aspect of the task.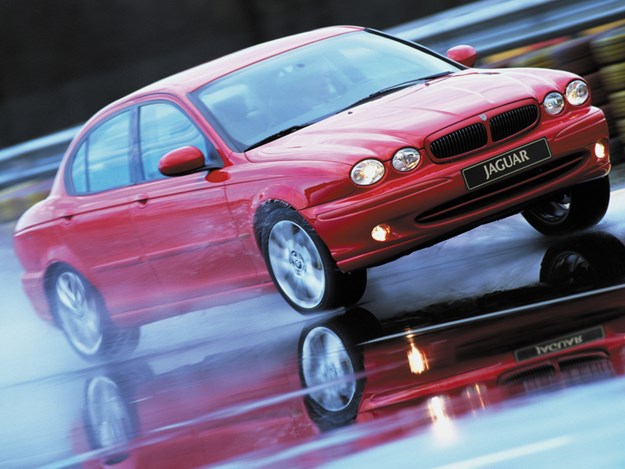 On days like these the all-wheel drive was the best driver aid of all. But not all models had it
The design concocted was code named X400, or X-Type for short. It was based on the second-generation Ford Mondeo but completely reskinned to adopt the appearance of a downsized XJ8. The designers' success was most apparent when the X-Type was viewed from head-on, with its four strangely ovoid headlights and compressed version of the XJ grille.
| Buyer's Guide: Jaguar XJ8
The Mondeo platform brought drive-train options that would help Jaguar in its quest to mirror offerings from BMW, Audi and Lexus. However, there would be no chance of emulating those original compacts or directly challenge BMW's three series and its defiant commitment to rear-wheel drive. Instead, the new Jaguar would feature all-wheel drive; an Audi-inspired choice which the brand hoped would reward enthusiastic drivers while providing enhanced grip to those in icy Northern Hemisphere markets.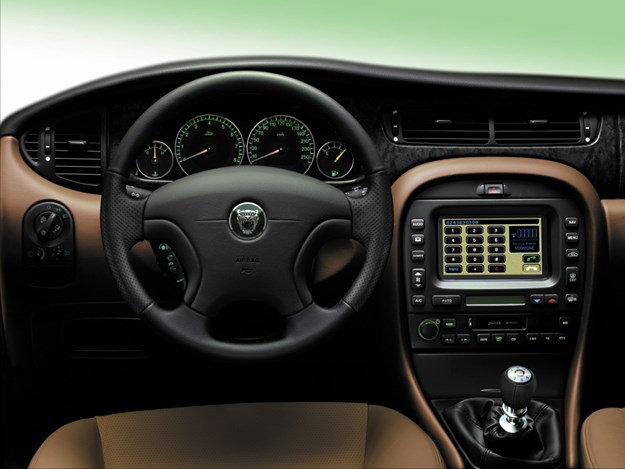 Ford Mondeo dash panel got a new look and a bit of digital wizardry to compliment the analogue gauges
Basic X-Types did still offer front-wheel drive, with five-speed automatic standard and five-speed manual transmission available, but these were rarely specified by Australian buyers. AWD was the big hook and when supplemented by an array of safety features, the X-Type easily achieved exceptional results in passenger protection and crash avoidance testing.
X-Types came in a string of versions and with three – later four – engine options. Basic 2.1-litre cars were the most affordable, before the range gathered momentum and commenced its climb through LE, LS, SE, Sport and Luxury models plus the short-lived Sport Limited. Prices initially ranged from $56,000 to $86,000 but entry cost once the model was established dipped below $53,000.
| Read next: Jaguar XJS review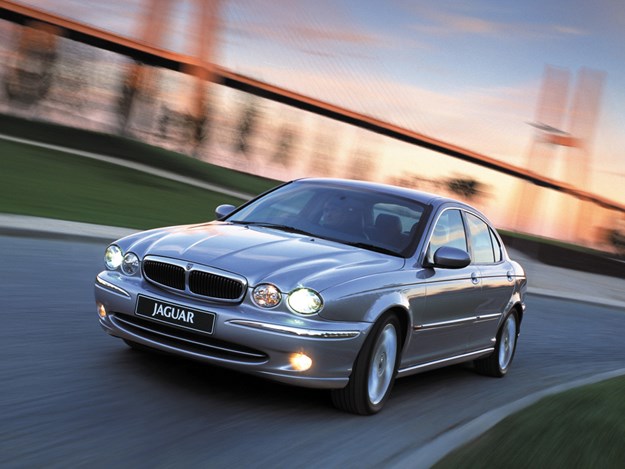 The Jaguar X-Type cuts a classy figure and these days is very affordable
Power windows, central locking, cruise control, a CD player, air-conditioning and alloy wheels were standard across the range. Climb higher and pay more to discover the delights of a fully loaded X-Type which could include climate control, power seat adjustment, CD stacker, a powered sunroof, enlarged alloy wheels and additional bits of body embellishment.
Finding a transmission to deliver Jaguar's ambitions saw it head to Japan and a five-speed Jatco unit, as used in Land Rovers, Volkswagens and automatic versions of the Mitsubishi EVO. To encourage spirited driving, the transmission could be used in manual mode via a very traditional 'J Gate' selector. Australian-delivered X-Types were initially powered only by petrol-fed V6 engines, something that didn't change until 2008 when a four-cylinder turbodiesel was added.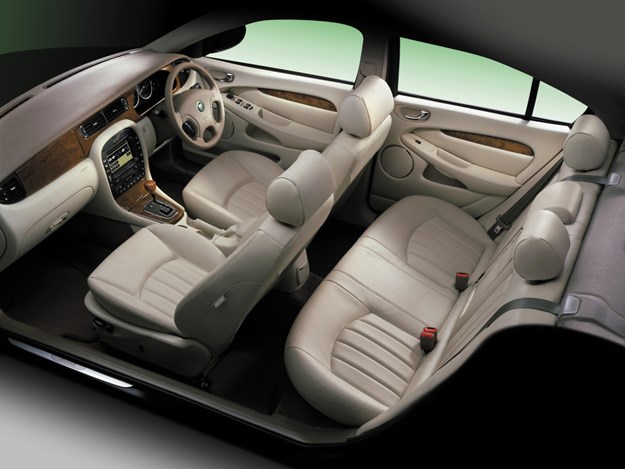 A great deal of emphasis was put into the interior to make it look more Jaguar, and attract new buyers to the marque
Uptake of diesel as passenger vehicle fuel had never been strong in Australia but Jaguar really didn't care. The X-Type was a favourite with UK buyers of 'executive' fleet vehicles, and more than half the 18,000 X-Types sold annually in Britain had diesel engines.
The X-Type was unashamedly intended to attract buyers who weren't traditional Jaguar people, however it did also alienate a few who had been.
| Read next: 50 years of Jaguar XJ6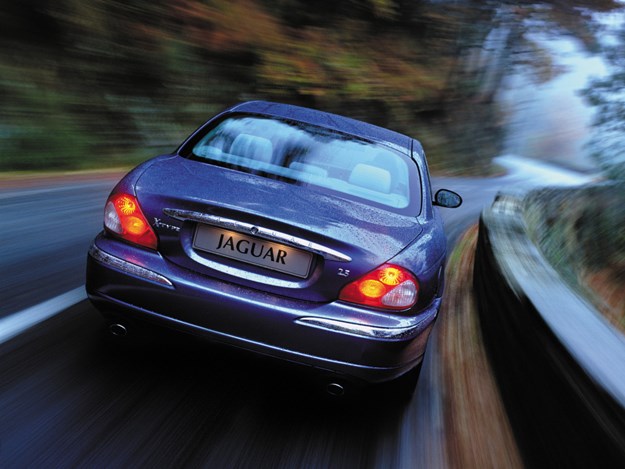 The restyling lead to a totally different and 1970s Jaguar XJ6 signature looking rear end
First off, they knew it was a Ford and some didn't like the loss of identity. Then there was the AWD drivetrain; something seen by diehards as the province of German and Japanese brands.
Over time though, none of that has mattered as the X-Type found its own market niche. Local owners who have used these cars under quite arduous conditions also reported that the transmission and chassis hardware had been surprisingly reliable.
Shock absorbers, especially correct-spec Bilsteins, are expensive and must be replaced before the handling becomes untidy. Springs, bushings and drive-shaft universals are all affordable and a full overhaul is simple stuff for your local suspension shop.
| Buyer's Guide: Jaguar X350 series (2003-06)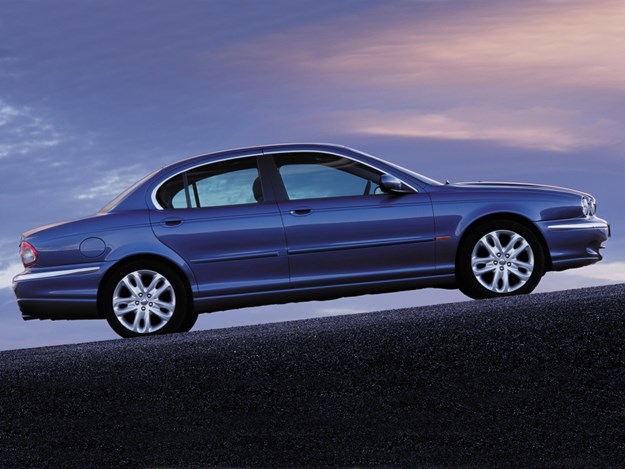 There is no escaping the fact the X-Type is basically a reskinned Ford Mondeo. There are pros and cons to that
People looking to enjoy their X400 as a performance car will likely want a decent serving of 'go' to accompany the 'show'.
With 3.0-litre engines delivering 172kW and a still respectable 145kW from the 2.5, either of the larger engines should do a decent job. Life will get even better if you track down a very scarce five-speed manual Sport.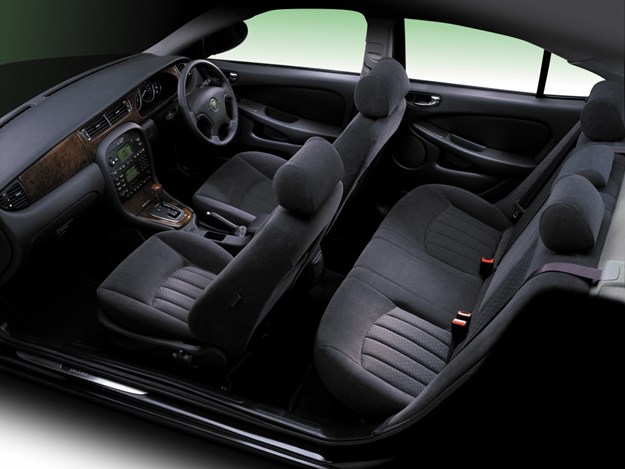 The interior of the X-Type looks classy enough and you'd be hard pressed to pick it as a Ford
For those who are happy to just cruise and save a few sips of fuel every 100km, there remain plenty of 2.1-litre petrol cars in the used market and the occasional diesel.
Elevation of the X-Type to 'classic' status might ordinarily have taken another decade or two, but Jaguar itself hastened the process. Very soon will come a day when the brand builds its last petrol-fuelled vehicle and those that survive find themselves subject to heightened levels of demand.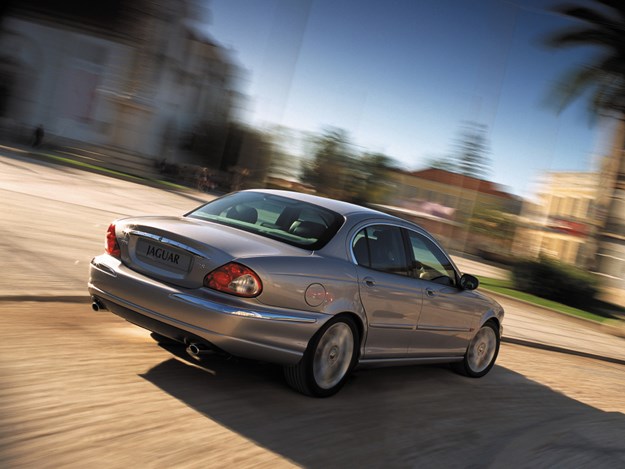 Performance at the top end of the range with all-wheel drive and a V6 is more than acceptable
Today though, you don't need to be rich to buy an X-Type or even maintain one. Stepping into a 3.0-litre Sport or Luxury with low kilometres and lots of history is unlikely to cost more than $15,000. Lesser versions that have travelled 200,000+ kilometres and with some work to be done can be found below $5000.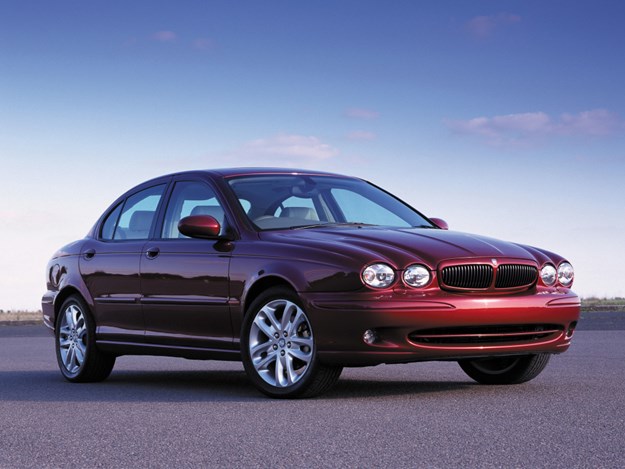 From this angle the X-Type looks every bit a product conceived and built at Browns Lane Coventry
Mechanical parts are generally available from specialist stockists in Australia, but some parts can be cheaper when imported from countries where shelf prices are significantly lower than locally.
FOR:
• S3.0-litre cars perform well
• Grip and versatility thanks to all-wheel drive
• A Jag you can drive everyday
AGAINST:
• Styling doesn't fl oat a lot of boats
• Smaller engines struggle to perform
• It's essentially a Ford and the resale market knows this
VALUE RANGE:
Fair: $3000
Good: $8500
Excellent: $13,500 (3.0-litre Sport)
FAST FACTS
JAGUAR X TYPE 2001-10
Body: four-door sedan
Engine: 2099, 2495, 2968cc V6 with double overhead camshafts and fuel injection or 2198cc four-cylinder diesel with overhead camshafts
Power & torque: 172kW @ 6800rpm, 279Nm @ 3000rpm (3.0 litre)
Performance: 0-100km/h - 7.8 seconds, 0-400 metres: 15.6 seconds (3.0-litre auto)
Transmission: five-speed automatic, five-speed manual
Suspension: Independent with struts, A-Arms and anti-roll bar (f) Independent with multi-links, coil springs, telescopic
shock absorbers & anti-roll bar (r)
Brakes: disc (f) disc (r), power assisted with ABS
Tyres: 205/55R16 radial
From Unique Cars #464, April 2022
Unique Cars magazine Value Guides
Sell your car for free right here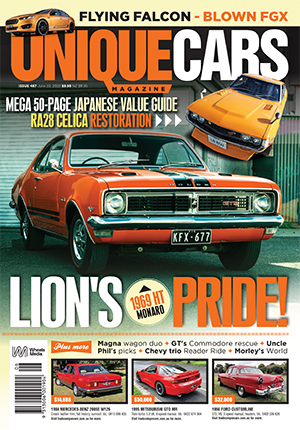 SUBSCRIBE TO UNIQUE CARS MAGAZINE
Get your monthly fix of news, reviews and stories on the greatest cars and minds in the automotive world.
Subscribe