Ford Fairmont wagons: 1973 XA + 1974 XB
---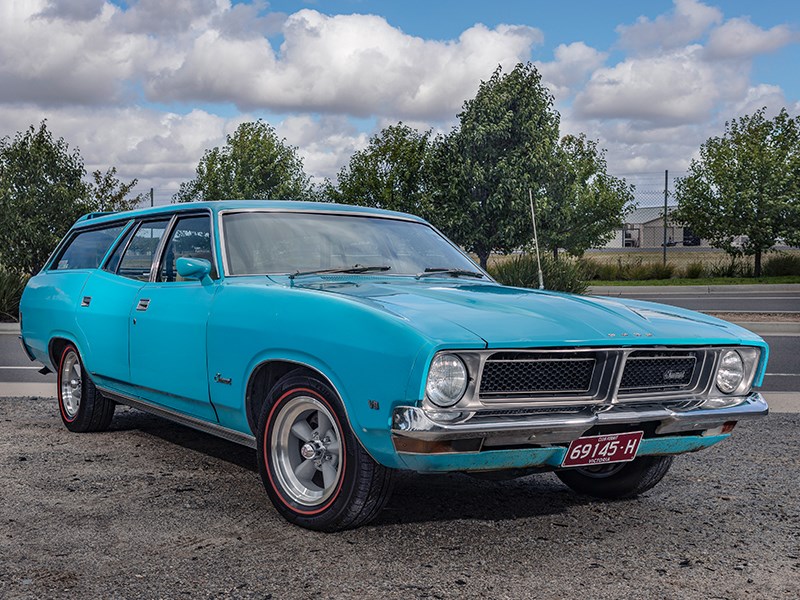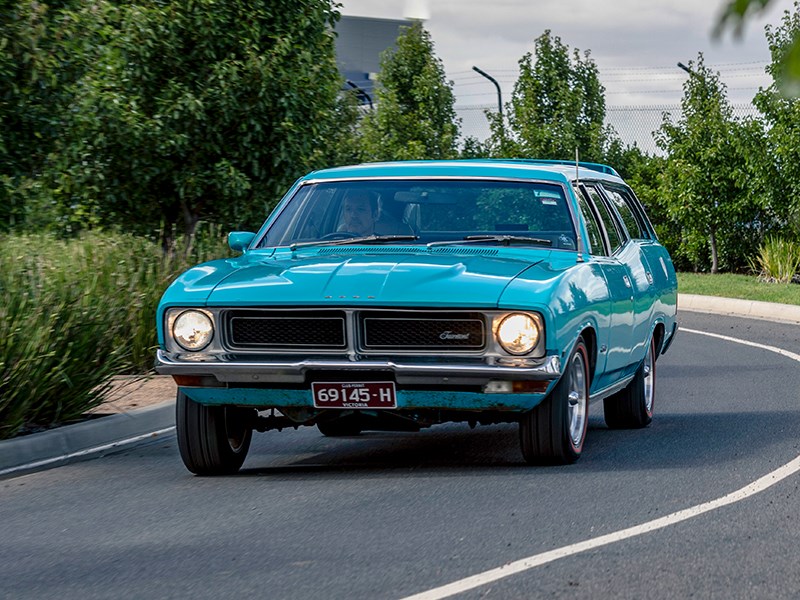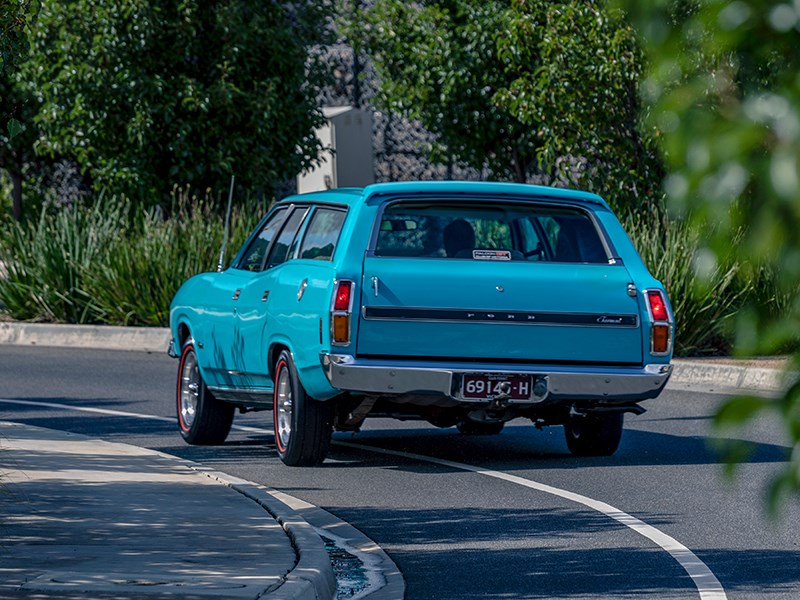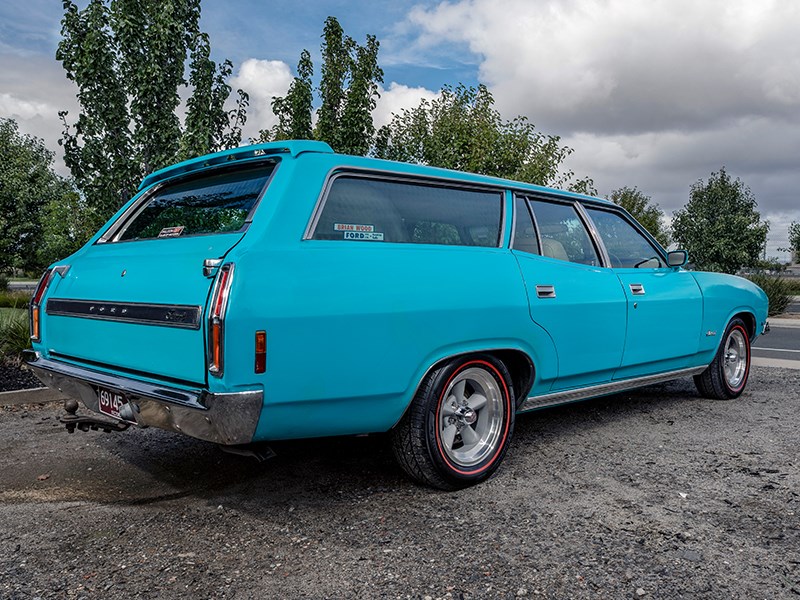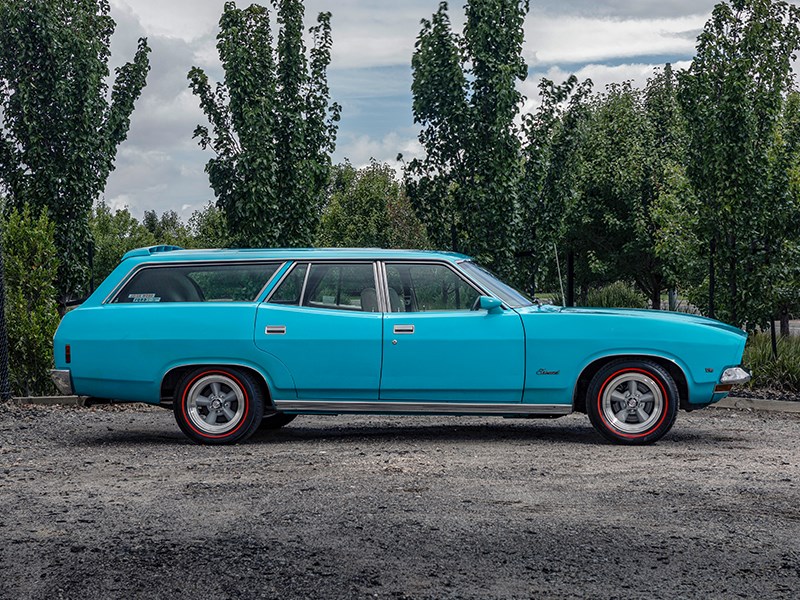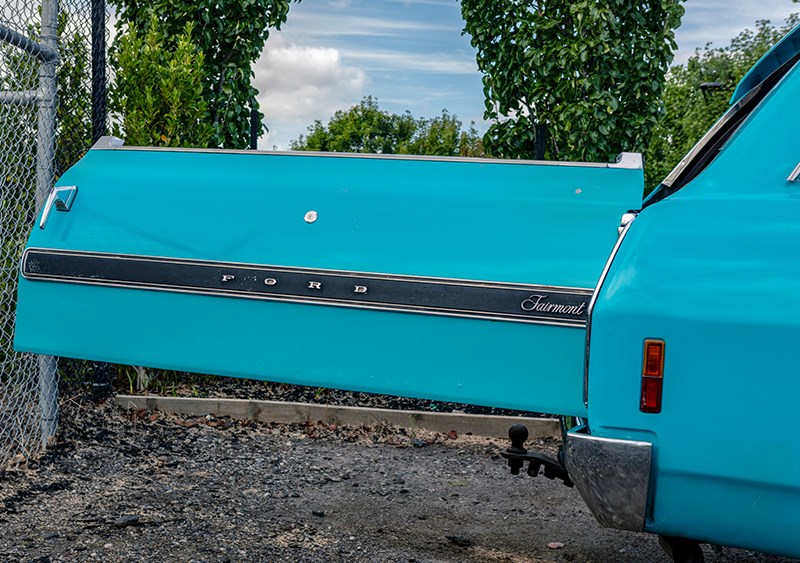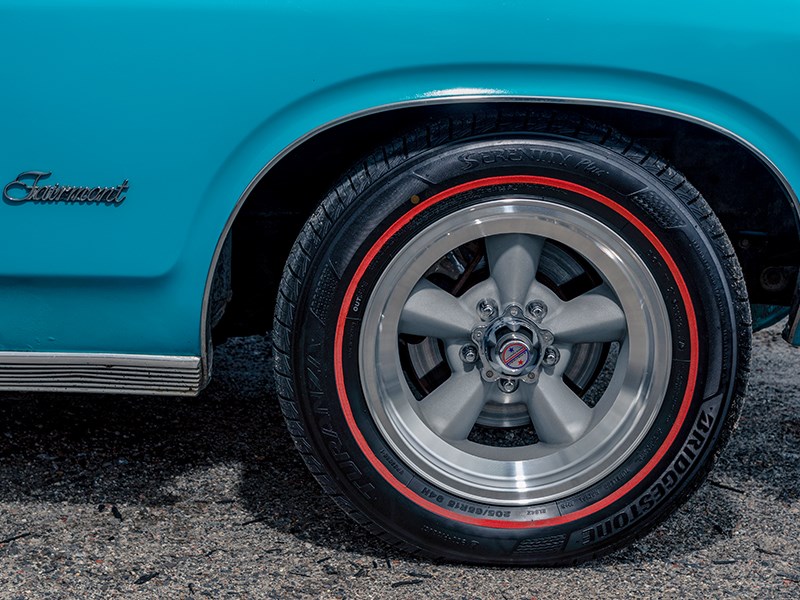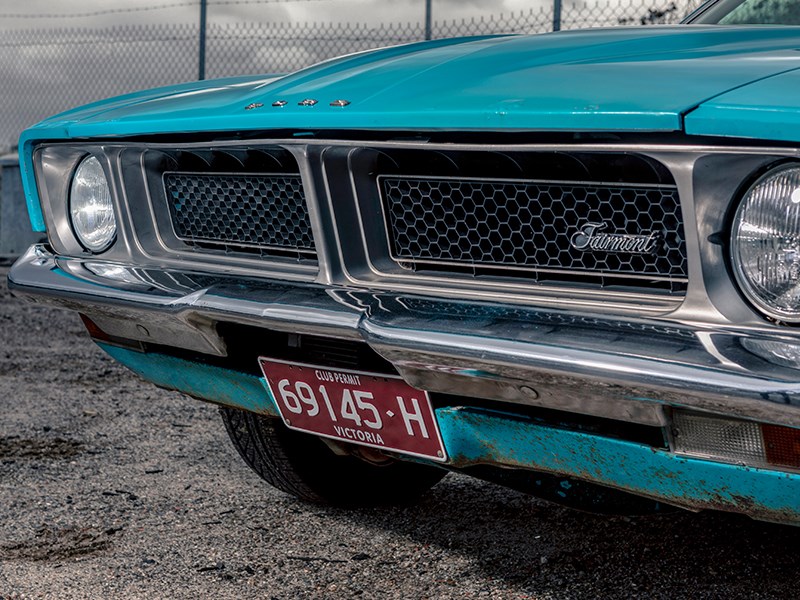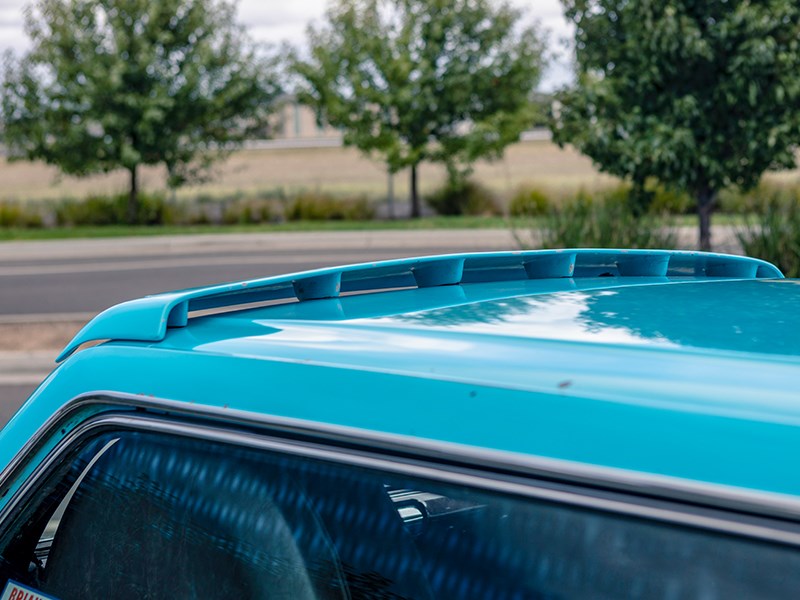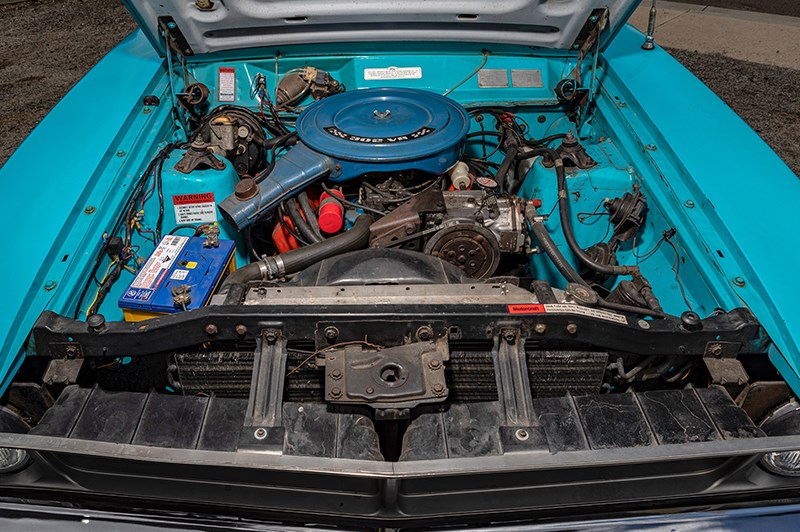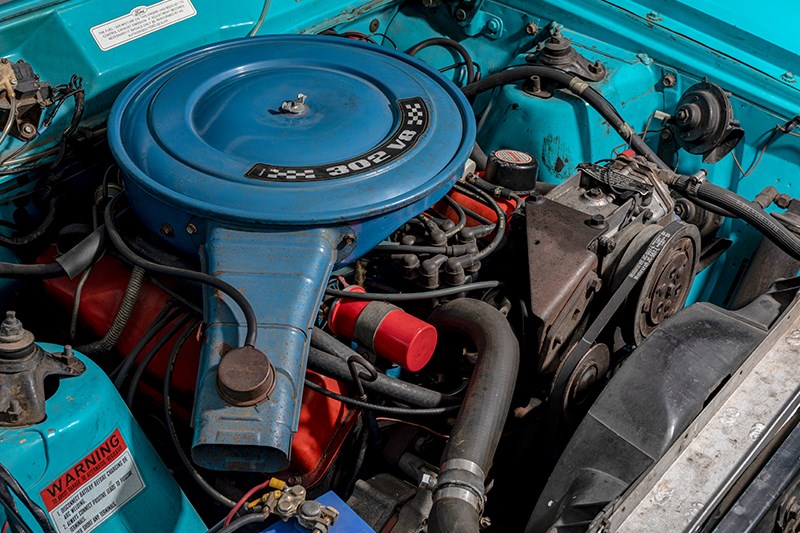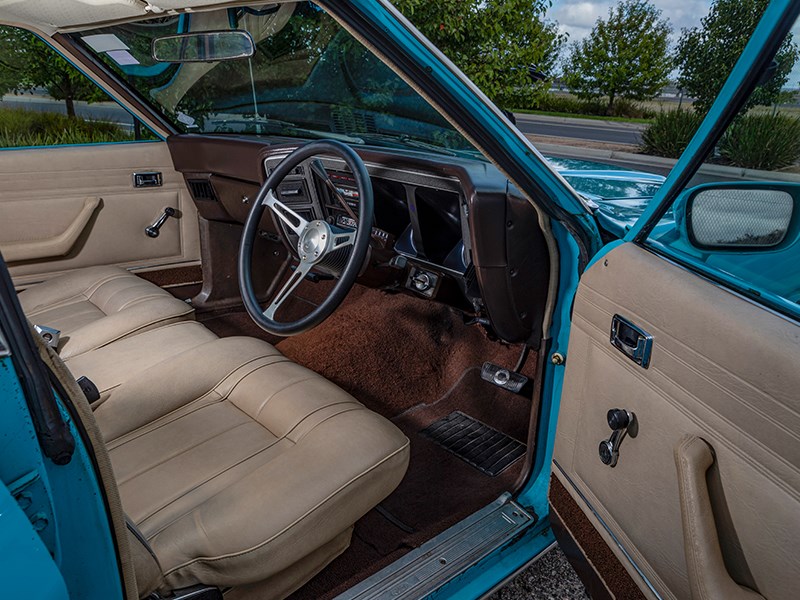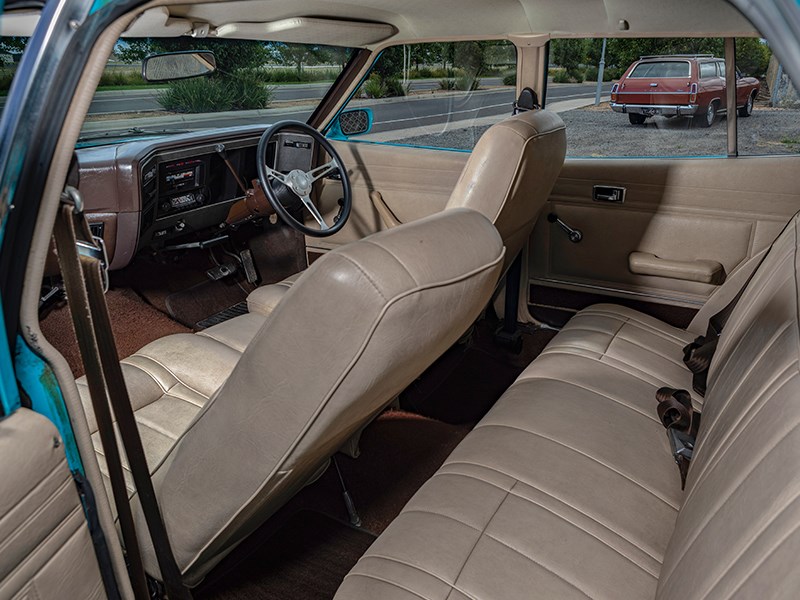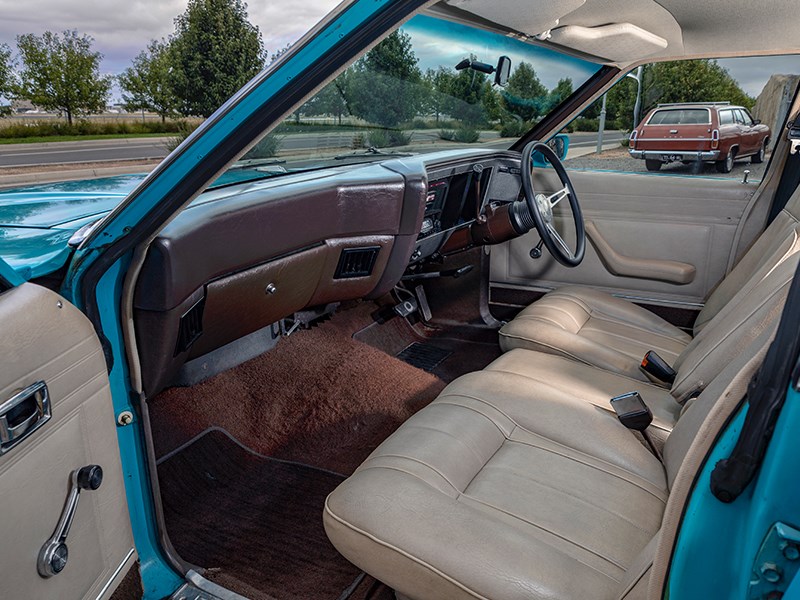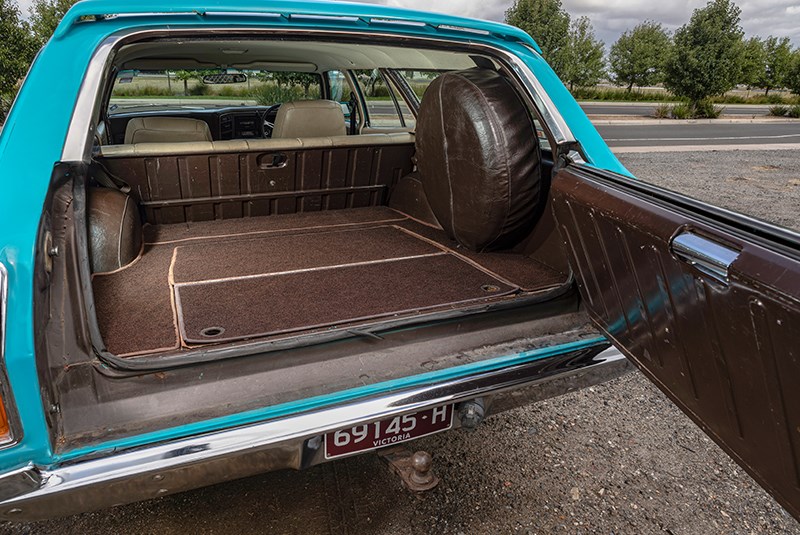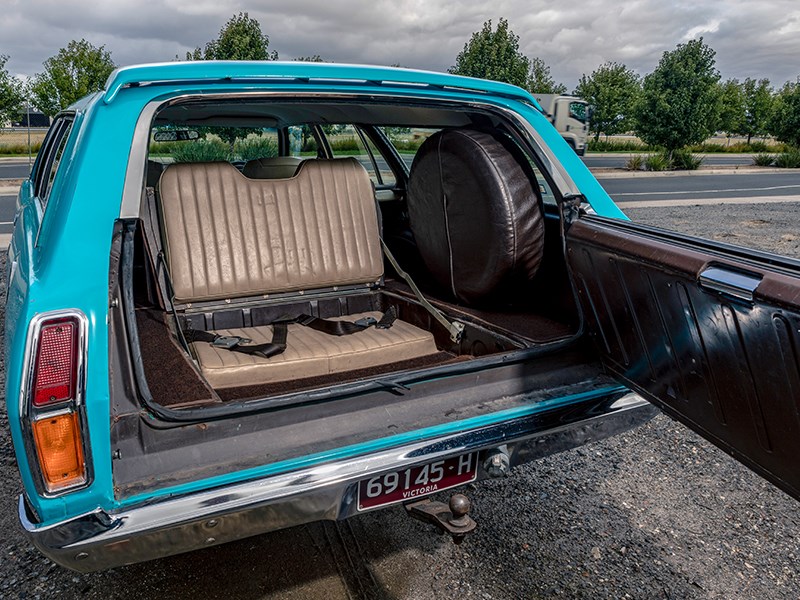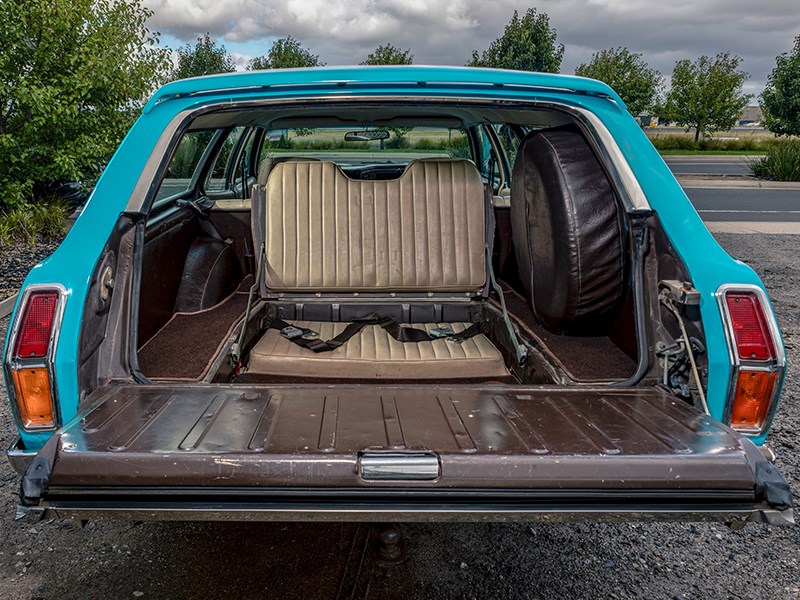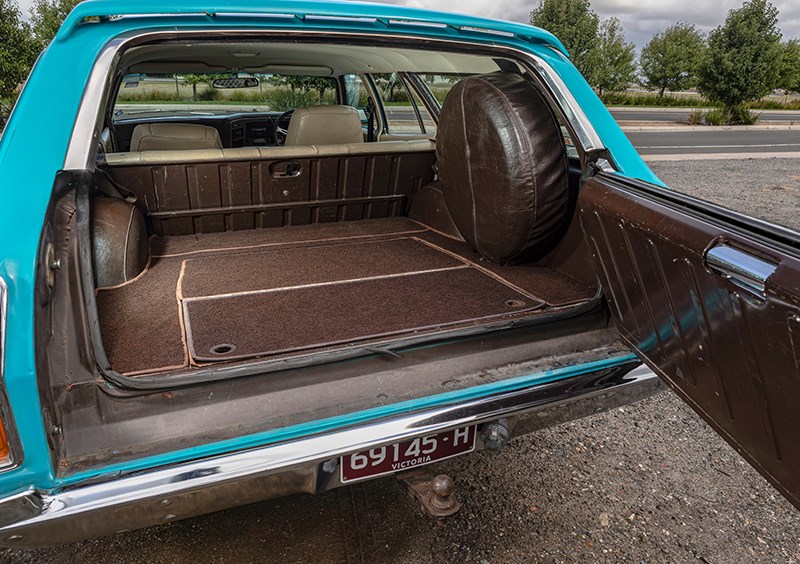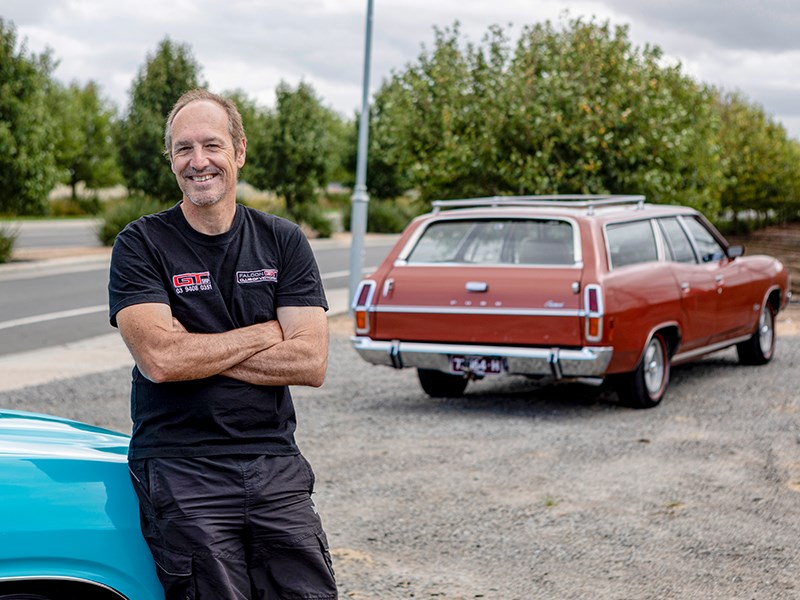 For one enthusiast, having two classic family trucksters is just the right number
Talk with Christian D'Angelo, and all of a sudden you find yourself agreeing that having two Ford Fairmont wagons, a 1973 XA with the 250-cube six and auto, plus a 1974 XB, makes all the sense in the world. While finding space for these and his other toys is an ongoing mission, he's committed to hanging on to these two survivors.
Christian takes up the story: On the XB, the original owner ticked a lot of option boxes, starting with the 302 V8, retained it as a column auto, bucket seats with folding armrest. And it has the reasonably rare option of the third row seat in the back. So you can put two nippers in the back – up to about 10 years old. I don't think you'd get them in if they were older. It's a forerunner of your modern people carrier.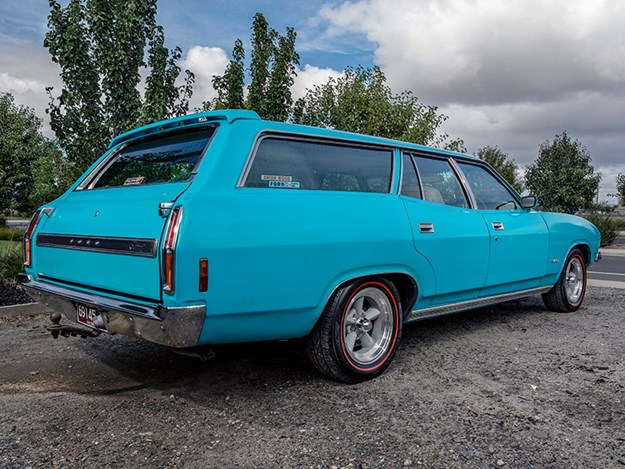 It folds down very flat and the only reason you'd suspect there's something there is the spare wheel is mounted vertically in the rear. It has a pair of seatbelts and is all ADR compliant, as you'd expect.
The other option it has is the factory integrated air conditioning system. It was owned by someone with a bit of money, who wanted something that was a cut above and who was in line with the flamboyance of the seventies because the colour is Deep Aqua and complemented with the Parchment interior, which gives the cabin a nice airy feel. You can't fail but notice it.
| Read next: Ford Falcon XB panel van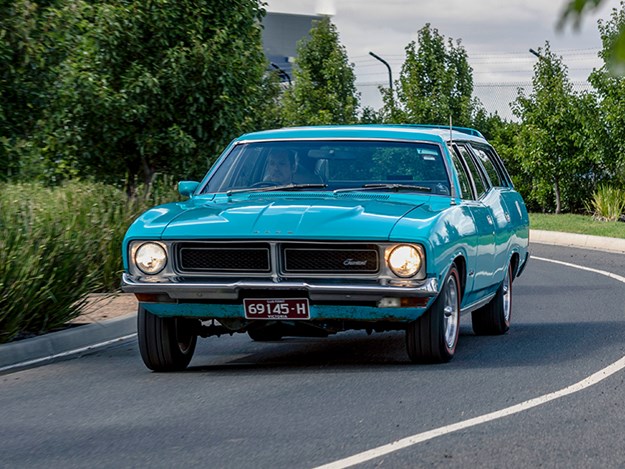 It has option 87, which is tinted glass side and rear.
I was very fortunate with both these cars. I'm not averse to buying something that's a bit sad and sorry, but I do like survivor cars. I've got a few cars beyond these and all fit into the category.
Both had obviously been looked after, which is a bit rare in a wagon. Going back as recently as the mid-1990s these were almost throw-aways – they were worth nothing.
| Read next: One-off 1970 Falcon XY six-door wagon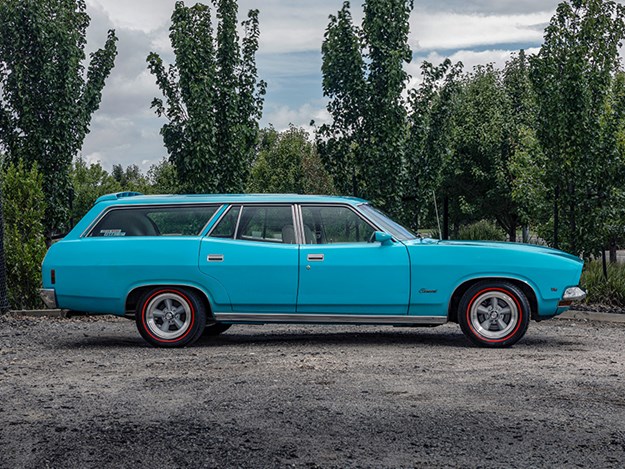 They were flogged mercilessly, who the hell wanted a wagon?
I absolutely bleed blue and have been a Ford fan all my life. My mother swears that 'Ford' was my first word. I don't know if she's joking or serious...
| Buyer's Guide: Ford Falcon XY Falcon/Fairmont wagon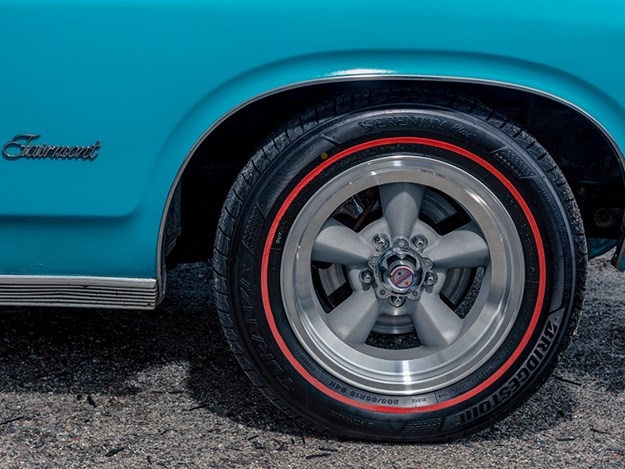 No-one in the family was a car person, but I was born and bred in Essendon, became a Ford fan and a Geelong football club fan. I lived near Keilor Road and went to primary school there, it used to be car yard central. All the major brands were along there and the only surviving building now is what used to be Preston Motors, but that will soon be redeveloped.
Directly opposite my school, on a side street, was Duhig Ford, which was a very big dealership back in the day. On that side was not only the workshop entry, but the two-bay dyno cell. So here I am, in the late sixties to seventies, as a primary school student. This was the era of XR, XT and XY. The mechanics would wind them up and, bless them, every now and then there would be a bunch of us pressing our noses against the fence and the mechanic would see us and give the GT he was driving a bit of a rev with a squeal in first and a chirp into second, and I have since owned a string of GTs.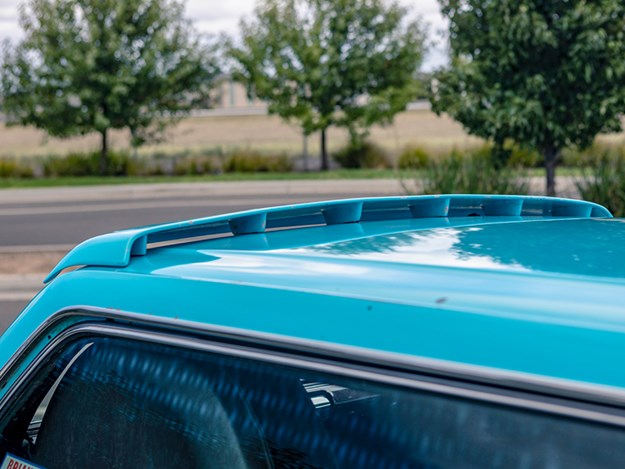 I feel very connected to that culture and the sixties and seventies were the halcyon years. My first car was bought from Carlins Motor Auctions when they used to be in Elizabeth Street in the city. It was an XW GT-HO Phase II that I bought for $2650! Someone else decided they should own it about two to three years later, and it went off into the night.
What's the attraction to wagons? I've always like the less obvious choices, hence I've had a bunch of Fairlanes. Even going back to the eighties I had a ZA Fairlane and my friends laughed at the choice. It was meant to be a stop-gap after the GT-HO, but I ended up owning it for nearly a decade before my then girlfriend parked it under a moving B-double. That killed the car, but luckily not her.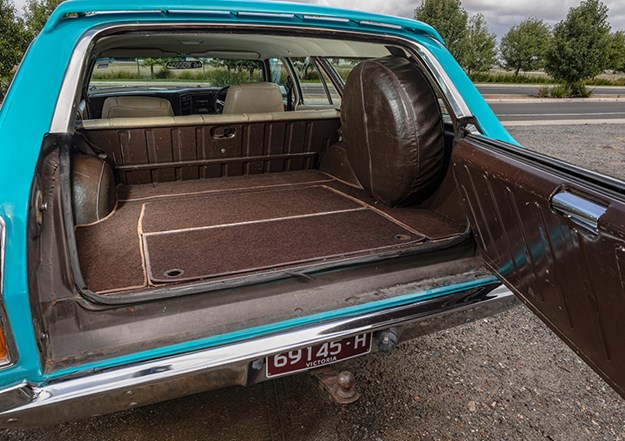 Back in the sixties and seventies, it was a simple time and a safe time. Motor sport was big and we, like the Americans, were very tribal with our cars. We had the big three here and everyone had a Falcon or a Holden or a Valiant. The station wagon was the family staple for so many people – they were everywhere. It takes me back to a time I love, when I grew up.
What attracts me about those wagons, more than the GTs or Fairlanes, is that it absolutely transports me not just to the shops but back decades. I bought these two within about six months of each other, back in 2016. I'm not always looking to buy a car, but I'm always looking, if that makes sense. If something presents, I get excited.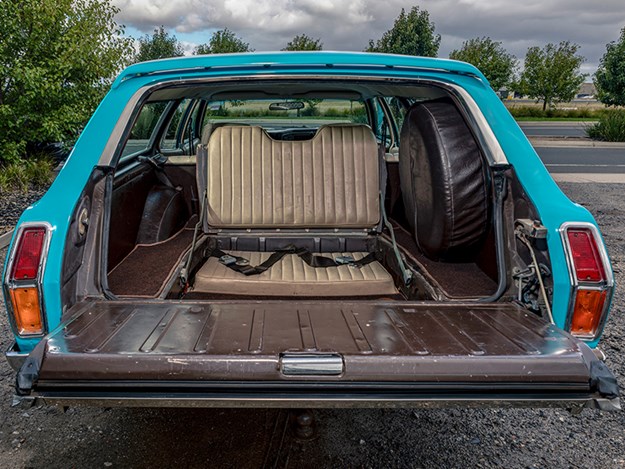 What I've noticed is when you're in a GT the car guys flash their lights and give you the thumbs up, all that sort of thing. But when you're in a wagon there a much more universal appeal. There's something visceral about it. Whenever I'm out in one, someone will talk to me about these cars, and they're obviously not car people. The standard line will be, 'My mum/dad/neighbor or I had one of these and we did all these wonderful things in it. Life was simple and safe and everyone was happy.' They reach out to people in general and strike a chord.
I don't generally use them as work horses, but they are practical. I was helping out a friend sourcing panels for a car restoration, so I loaded one of them up with panels and delivered them to Sydney.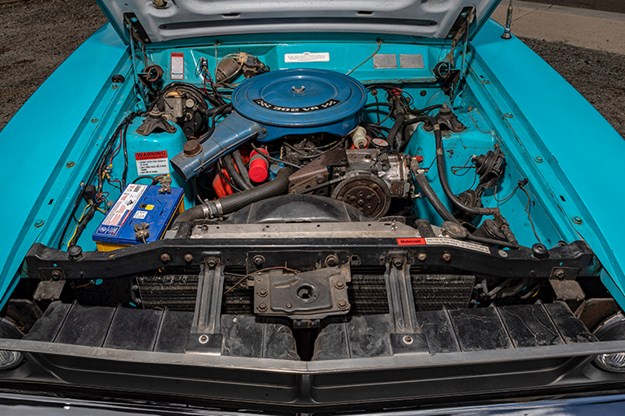 They're a lovely thing to ride in – very comfortable – because they're on a Fairlane wheelbase. They cruise up the highway nicely and they're quiet and comfortable.
That model Ford has great bucket seats, they're genuinely a usable classic. I've got an FG G6E turbo, and the seats in that aren't as good. They're very stable and smooth – they're not a chore to be in, so it's something you can enjoy.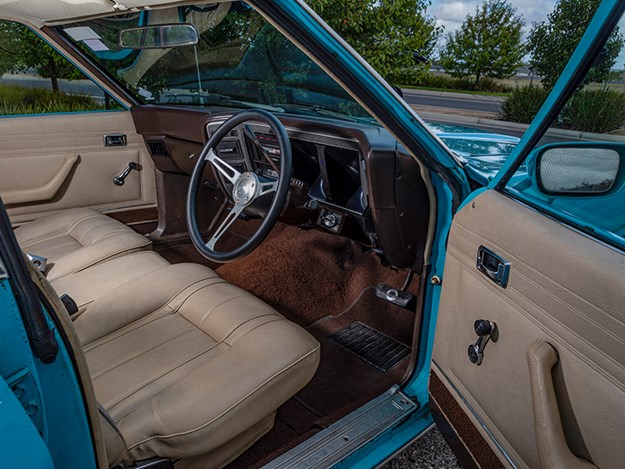 Within the confines of the era, XAs and XBs handle quite tidily and you're not really at any disadvantage in modern traffic. They're still a respectable vehicle to drive and they stop properly.
One of the things we love about them is they are easy to maintain, I can do most of the work on them. And I've never been stuck by the side of the road. One of the reasons is these cars typically telegraph you that something's going wrong long before you reach failure point. If you're a car person, you'll pick up on it. It's not hard to work out and it's not hard to repair.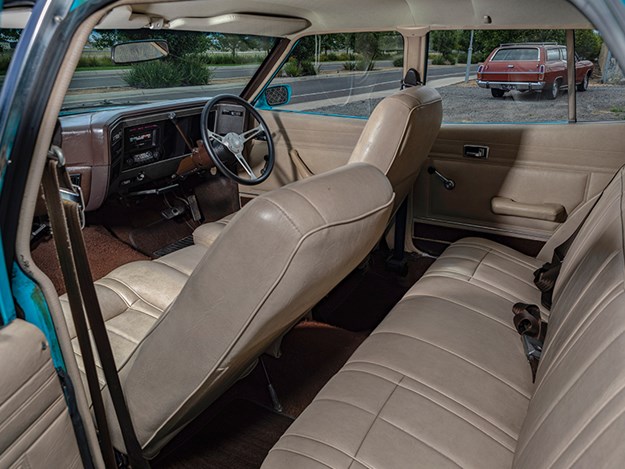 They're simple, reliable and uncomplicated. That's why they were so loved back in the day...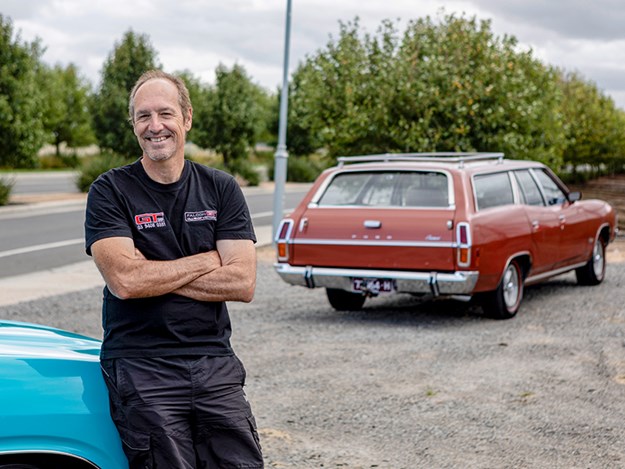 From Unique Cars #464, April 2022
Unique Cars magazine Value Guides
Sell your car for free right here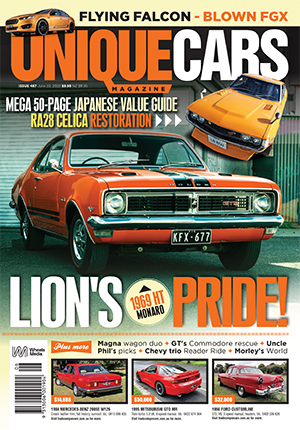 SUBSCRIBE TO UNIQUE CARS MAGAZINE
Get your monthly fix of news, reviews and stories on the greatest cars and minds in the automotive world.
Subscribe