Legend: Mazda MX-5 NA
---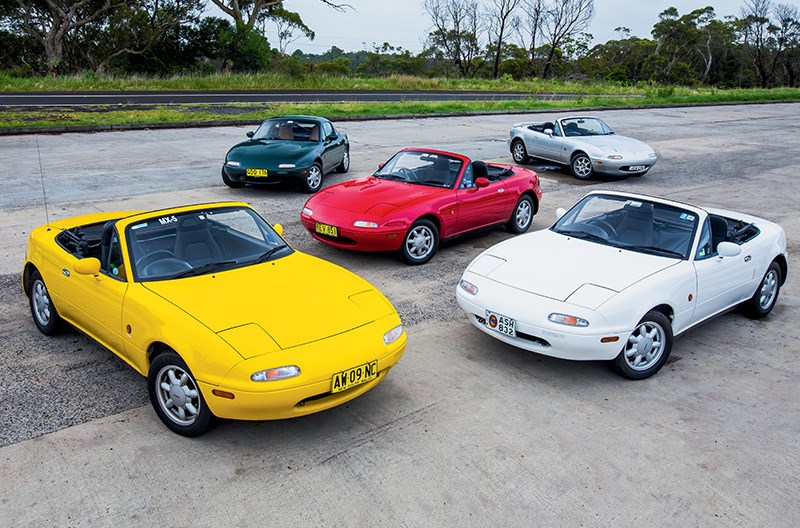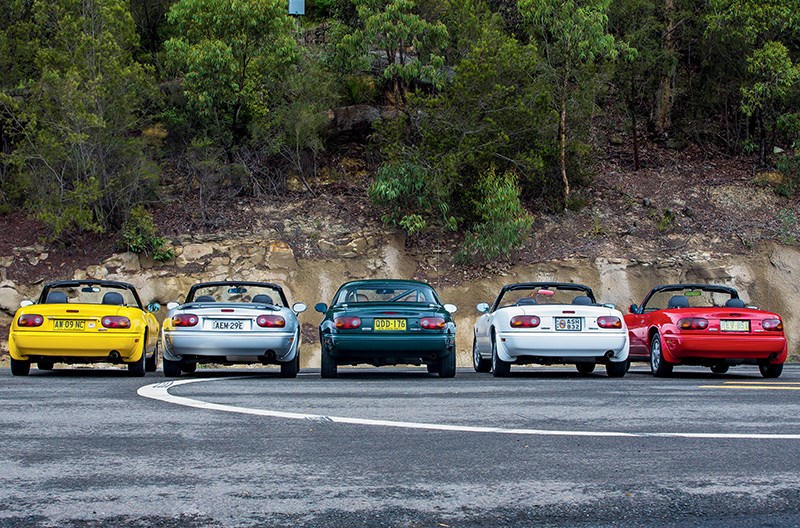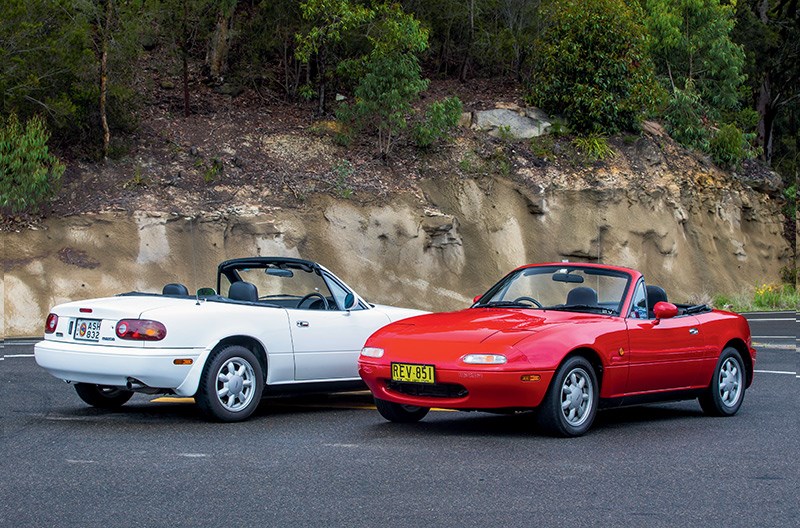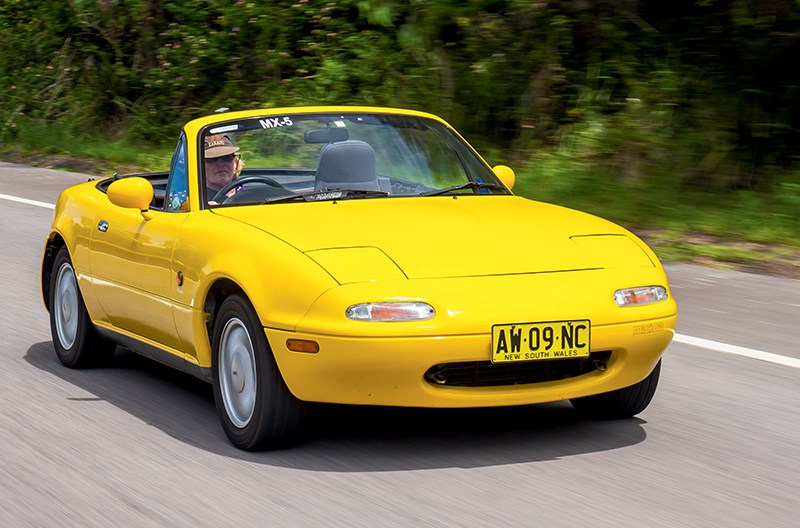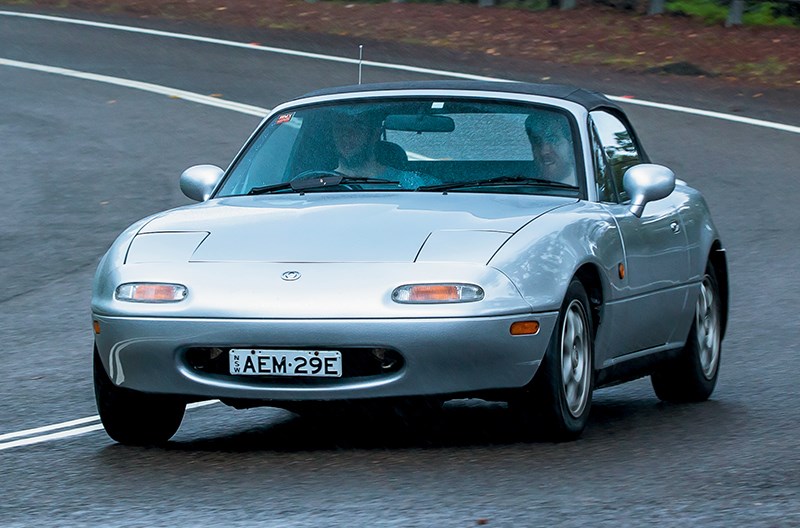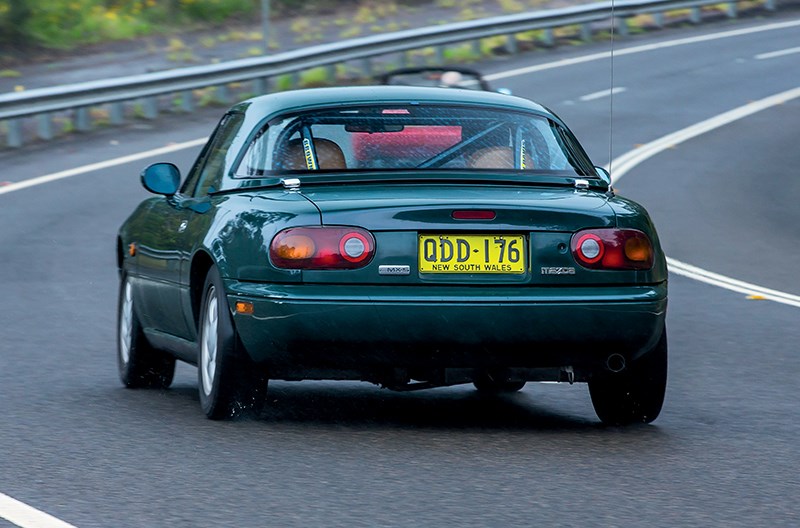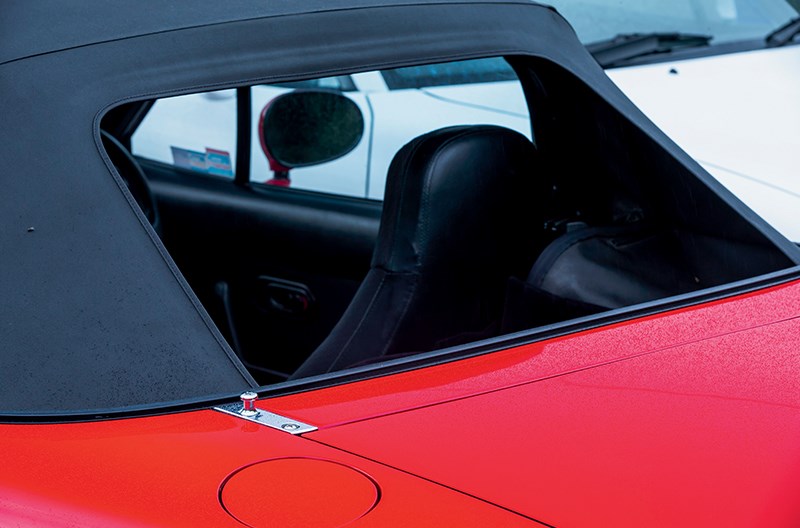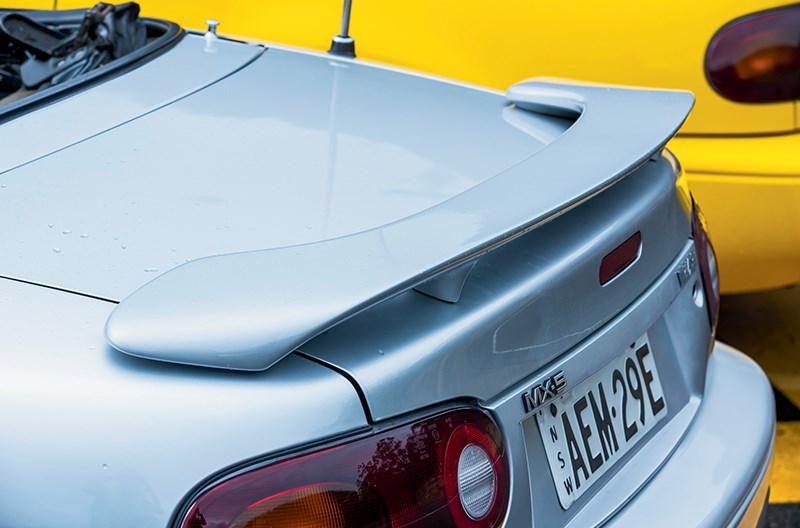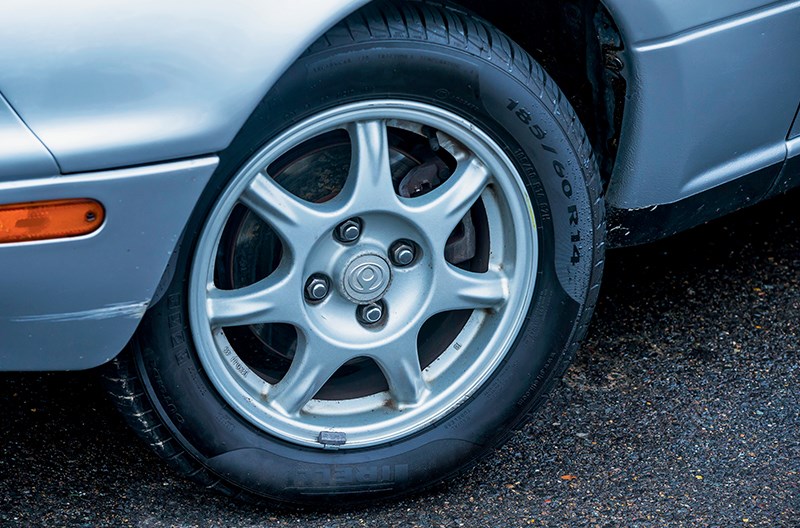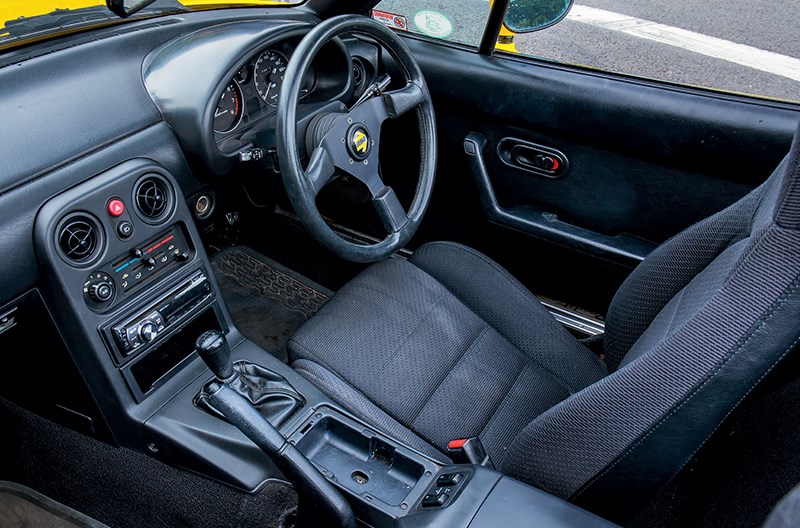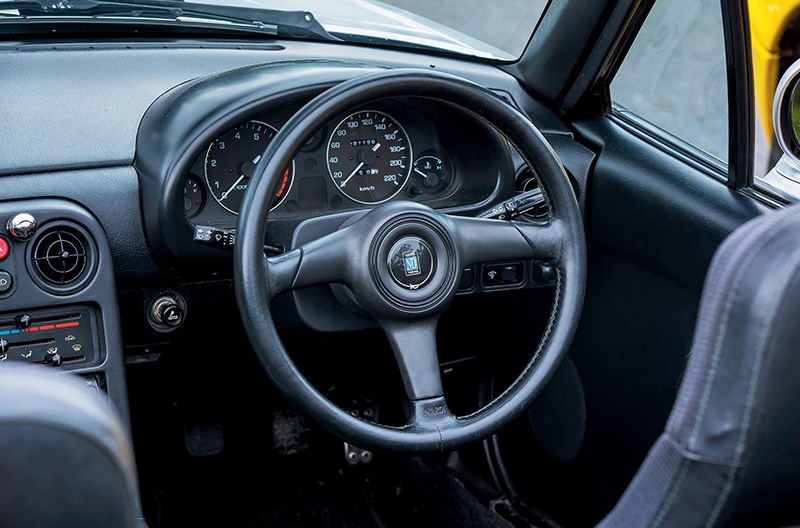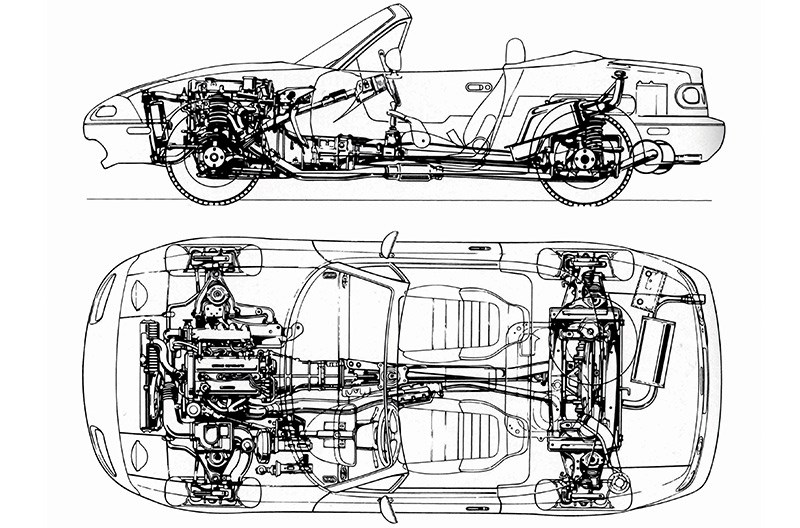 It's more than three decades since Mazda reinvented the sports car market with its light, nimble drop-top roadster. Here's what made it perennially popular
Few cars in history have enjoyed the enduring success of the Mazda MX-5. First shown at the Chicago Motor Show in early 1989, production began in mid-1989 and by the end of the year the fresh, clean design had caused a ruckus of fanfare in its first three markets: USA, Japan and Australia.
Looking back, now, it seems obvious the first generation Mazda MX-5 was assured success: It was the first fresh simple, light, affordable, no bullshit drop-top roadster/sports car the world had seen in more than a decade.
But the MX-5 could have easily disappeared almost without a trace... it could have been the answer to a question that nobody asked; a car that no-one wanted. After all, the market for simple, light roadster/sports cars - from (mostly) British and Italian manufacturers had all but disappeared earlier in the decade.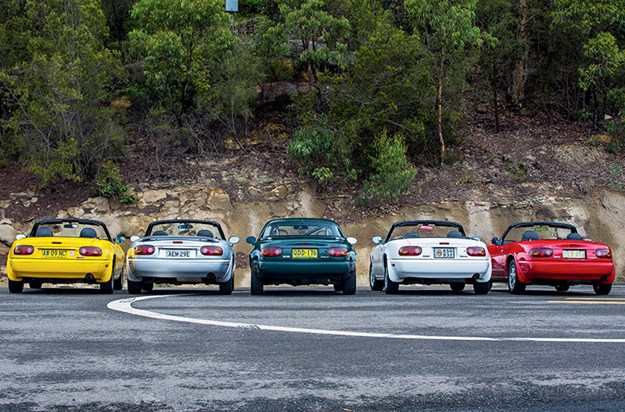 There were other factors, too. By the late-80s, Japan's car industry was being dominated by 'high-tech' and largesse, replacing its traditional staple of compact and cheap. Toyota's Lexus division, in particular, was indicative of Japan's increasing reach up-market not only at home, but internationally. Closer to our subject matter, Mazda's own RX-7 – at first, a light and simple lift-back with the one outstanding, if controversial, mechanical feature being its rotary engine – had packed on the pounds and price into its second generation. Elsewhere, Nissan had unleashed the GT-R and was working on its Infiniti luxury brand.
Thankfully for driving enthusiasts, not only did the MX-5 float and fly beyond the wobbly soap-bubble phase of popularity that many new cars enjoy, but it managed to survive Mazda's early-90s financial crisis; including the last-minute cancellation of Mazda's own attempt at super-luxury with its reportedly W12-powered Amati premium sub-brand.
| Read next: Mazda MX-5 NA (1991) vs ND (2016)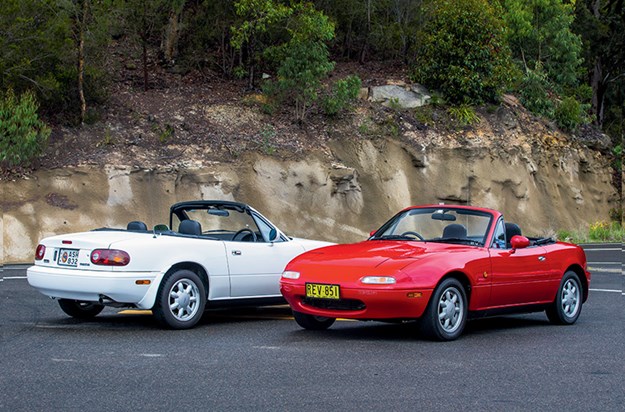 Why mention all this bad stuff? Well, simply, I don't think too many of today's enthusiasts realise the adversity the MX-5 faced early in its life. It's awesome that the small, low-profit, relatively low-volume, simple, light car survived all this crap. Now, the MX-5 is in its fourth generation of design and deep into its fourth decade of popularity. So there!
IN THE BEGINNING
History records the idea of a light, simple, drop-top Mazda sports car came up in the late 1970s. Mazda's first RX-7 was selling well; US-based motoring journalist Bob Hall (whom I had the pleasure of occasionally working with when he was in Oz at Wheels magazine during the 1990s) had informal chats with Mazda management about the possibility of an even more down-to-earth sporty car.
| Read next: Mazda MX-5 review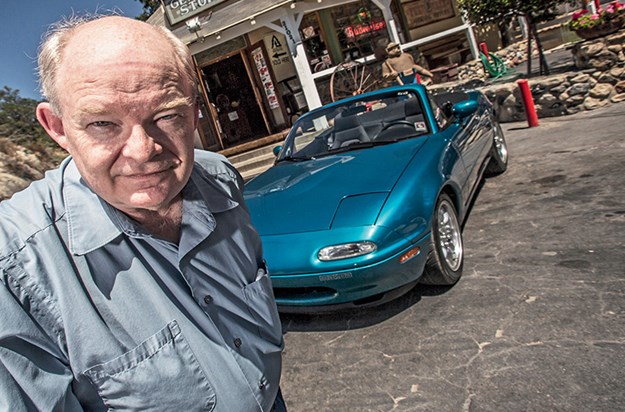 The idea obviously had merit because by the end of 1983 it became a 'thing' for Mazda. Mazda North America (which had by then earned itself a product planning role within the Mazda organisation) was given the go-ahead to investigate the idea further. The bloke who'd suggested the lightweight sports car idea – Bob Hall – was an obvious early recruit to the project; he in turn quickly signed-up Japanese-born Tsutomi (Tom) Matano to the 'special project' by poaching him from BMW. Prior to that, Tom had worked at (drumroll please!) GM-Holden in Melbourne, where he'd worked on the Torana.
Following Hall's spark of an idea, Mazda's aim was 'LWS' (light weight sports) and there were plenty of ideas being kicked-around. In particular the mechanical layout of the car: Mazda's production capability was front-engine/rear drive (like the RX-7; the first gen of which was loosely based on the old rear-drive 323) front-engine/front-drive (as was the then relatively new 1980s 323) and mid-engine/rear drive that could be achieved by using the 323's front-drive drivetrain shifted to mid-wheelbase (like Toyota had with its Corolla-powered MR-2).
| Buyer's Guide: Mazda MX-5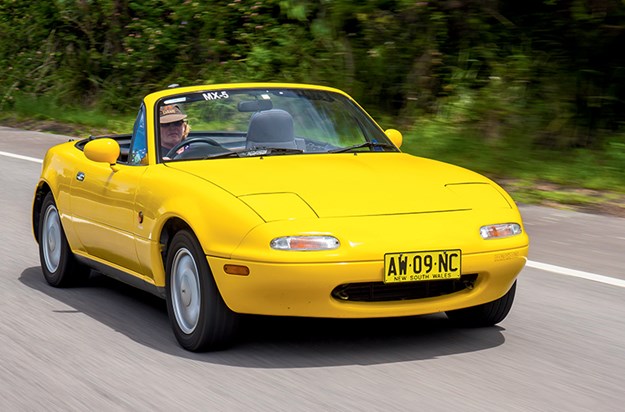 THE BODY BEAUTIFUL
Drop-top and coupe designs were possible and were investigated, but it was the California-sketched 'Duo' design – duo referring to the concept's coupe-to-roadster ability with a separate hard-top over its simple drop-top - that was eventually chosen for development into what we know as the MX-5. Significantly, the Duo's intended front engine/rear drive layout was favoured by Hall and others on the team; it was their passion and commitment to purity that pushed rear-drive as being the best architecture for Mazda's LWS.
Although Mazda was fully capable of clean sheet vehicle development of its own vehicles – from an idea to showroom – in 1984 it commissioned British automotive design consultancy company IAD (International Automotive Design) to assist in the LWS development by fast-tracking a driveable and attractive prototype. Various rear-drive Mazda mechanical components (reportedly an older rear-drive 323 engine and gearbox; RX-7 front struts and a 929 independent rear end) were supplied for IAD to create a backbone type chassis and fibreglass body based on the North American-created clay model. IAD also contributed to the program by organising a bunch of sports cars from various brands and compiling reports on their performance and features; it was a bench-marking exercise for Mazda's new model.
| 2021 Market Review: Mazda MX-5/MX-6 1987-2009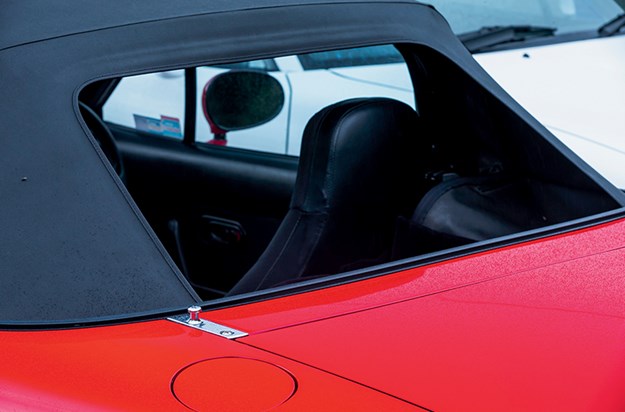 THE DESIGN UNMASKED
After IAD handed over the completed early prototype to Mazda execs in the UK in late 1985, it was shipped to California for another important step in the car's development: A sneak-peek. Car manufacturers often hold indoor clinics of various present and future models to gauge public reactions to fresh designs; Mazda's decision to show a driveable car in a public place (Santa Barbara) under sunny Californian skies was bold.
Although driveable, the IAD-crafted prototype was far from production-ready, nor was the program to develop the car locked-in or assured. It wasn't until January 1986 – after the prototype's street cruise – that the LWS program was given the green light; to step-up from What If? to Let's Go!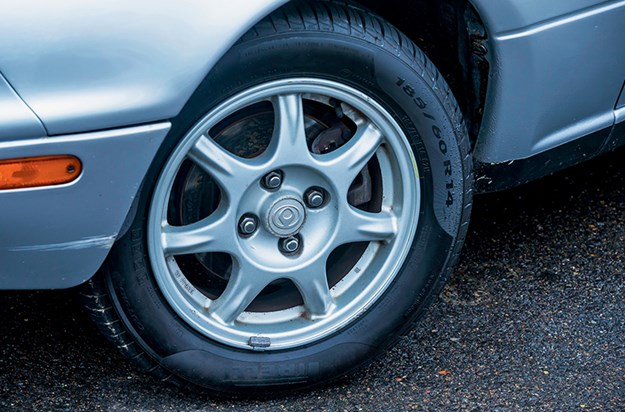 The shape of the car was famously refined by Mazda's then new Chief Designer, Shunji Tanaka; he thought the intended design and clay model – sketched and created by the team in the USA – was too heavy; Tanaka thought the US-based stylists had been eating too many juicy steaks. Yes, really. Tanaka used endearing and enduring traits of Japanese culture such as rural architecture, the layout of tea-rooms and the shaping of Noh masks (maybe google that...) as inspiration. Jeez, that sounds so Japanese cliché but that design philosophy allowed Tanaka to add a lightness and a smoothness to the curves of the MX-5 body, endearing it, ironically, with an appearance that works internationally without being 'too Japanese'. (RIP and thanks to Tanaka who passed away in December last year). There were many challenges along the way.
HANDLING THE TRUTH
Meanwhile, underneath, the chassis was being designed and refined by both Mazda and IAD, which helped craft further prototypes. The Lotus-like backbone chassis of the original running prototype was replaced by an (as the decades have demonstrated) an astonishingly durable open monocoque body with a high centre tunnel and a tall rear buttress – the panel behind the seat backs – for extra stiffness. There was an emphasis on lightness and simplicity throughout the whole body and interior design; the door cards are plain and flat; the complete dash is a lightweight moulded structure, the drop-top has no headlining and the bodyshell was designed with narrow seams, all to reduce weight.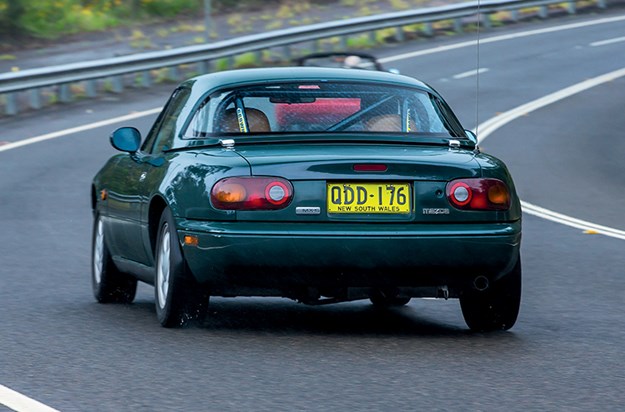 Mazda could have used strut-type suspension front and rear (as used in the Mazda 323 – in particular the 4WD version) but instead, driven by another almost cliched mantra of 'horse and rider as one', the design team pushed for double-wishbone suspension front and rear. The team knew wishbones provide better road-holding thanks to the way the tyre tread is held against the road during different conditions of corner speeds and body-roll. However, cost had to be minimised; to achieve this, the suspension was designed with several ambidextrous components to keep the component count down; the front and rear upper arms, and rear lowers are the same side-for-side.
The rear suspension's staggered bush dimensions allow the outside rear tyre to toe-in during hard cornering for better stability. Finishing touches are lightweight wheels and tyres designed specifically to reduce the MX-5's unsprung weight. It's all simple, clever and absolute evidence that anyone who thinks the MX-5 is a hairdressers' car is dim.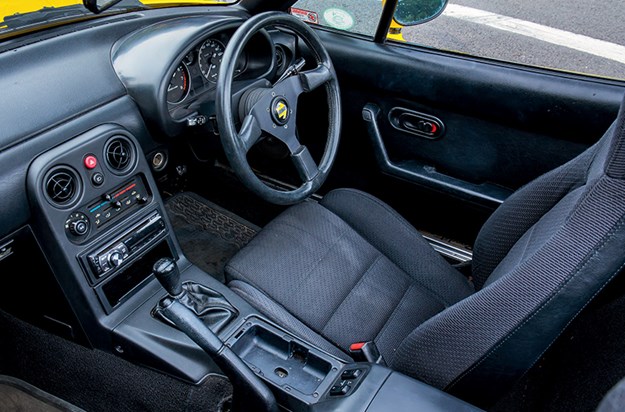 DRIVETRAIN
The NA's engine itself is developed from the lowly Mazda 323 (also known to us as being used in the Ford Laser) although by the time the MX-5 was being developed, Japanese cars such as Corollas and 323s had available twin-cam and four-valve engines. Not only was the 1.6 lightly re-engineered to make it fit its new digs along the centreline of the car it; the real mojo came from new cams, a better balanced crank and tweaked EFI for an increased red-line, rev limit and more power.
There's more simple innovation in the drivetrain, with Mazda developing what we know as a PPF – Power Plant Frame. This is a light but stiff bridge-like structure that braces the engine/gearbox and diff into one beam. The result is sharper throttle response and less problems with driveline harmonics. It's another example of simple, effective - but passionate - engineering.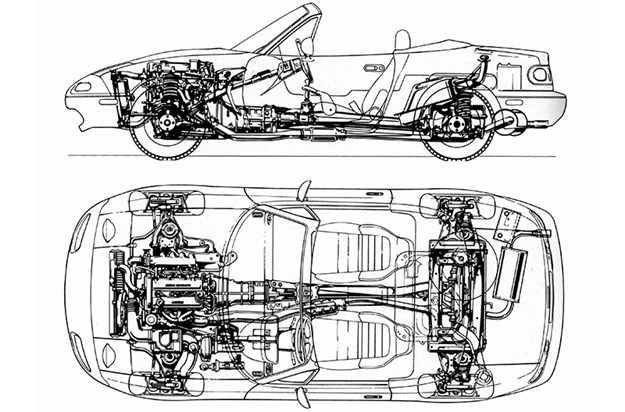 As uncomplicated as it is, this must be one of the most thoroughly developed cars ever created. And by thoroughly, I don't meant complicated-ly. The passion of the car's designers and stylists mean that everything was developed to be pure and perfect.
What a brilliant car.
From Unique Cars #465, April/May 2022
Unique Cars magazine Value Guides
Sell your car for free right here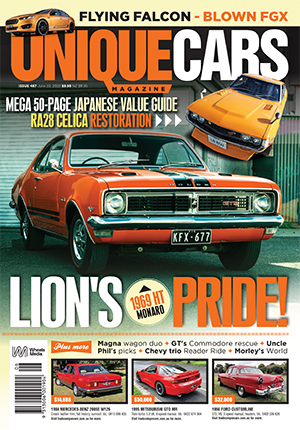 SUBSCRIBE TO UNIQUE CARS MAGAZINE
Get your monthly fix of news, reviews and stories on the greatest cars and minds in the automotive world.
Subscribe