Ford Sierra RS/RS500 Cosworth - Future classic
---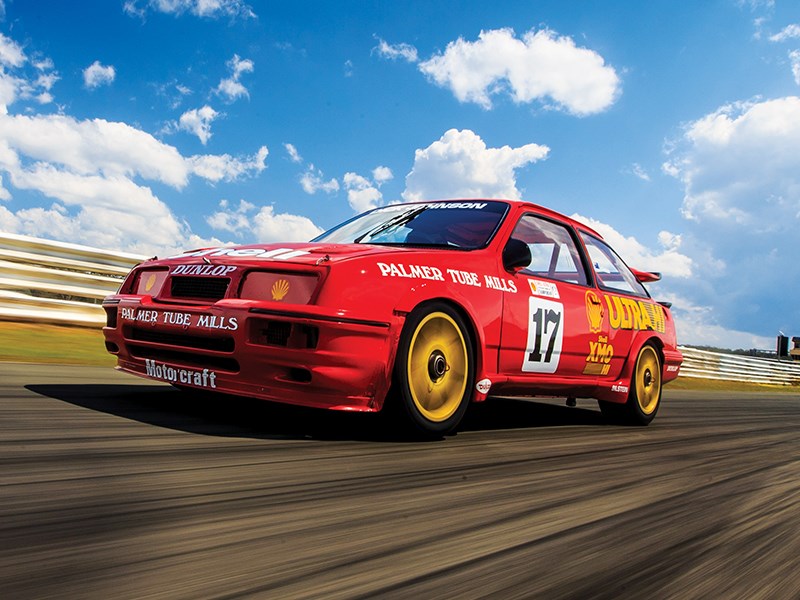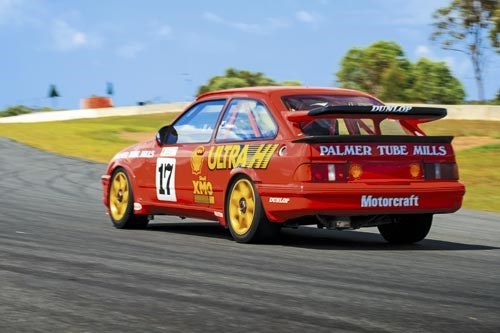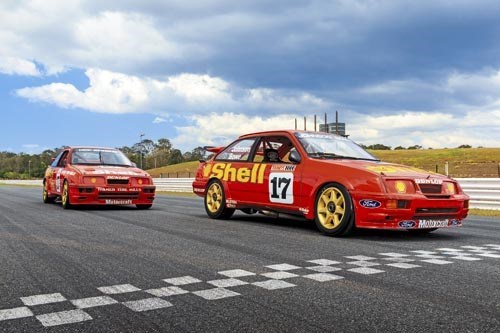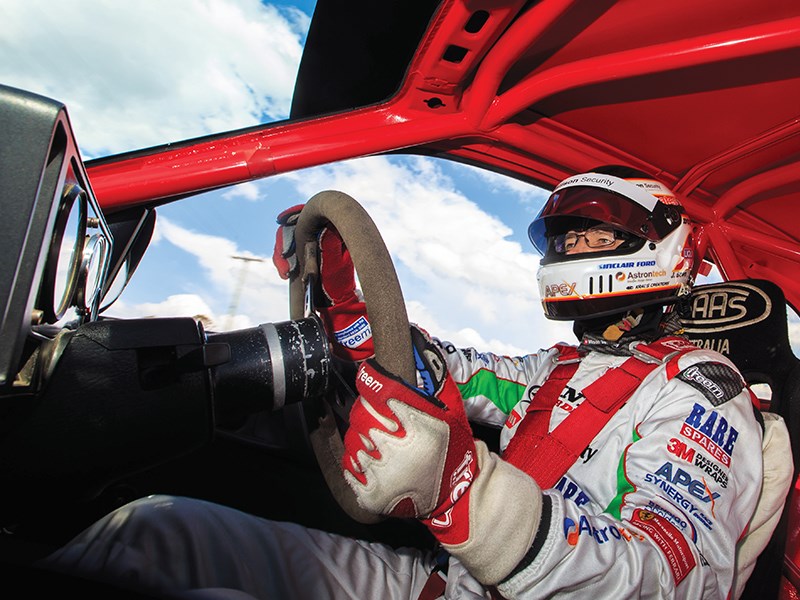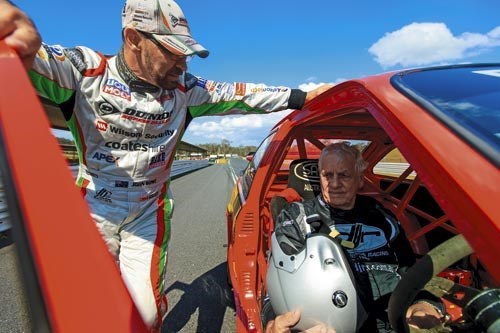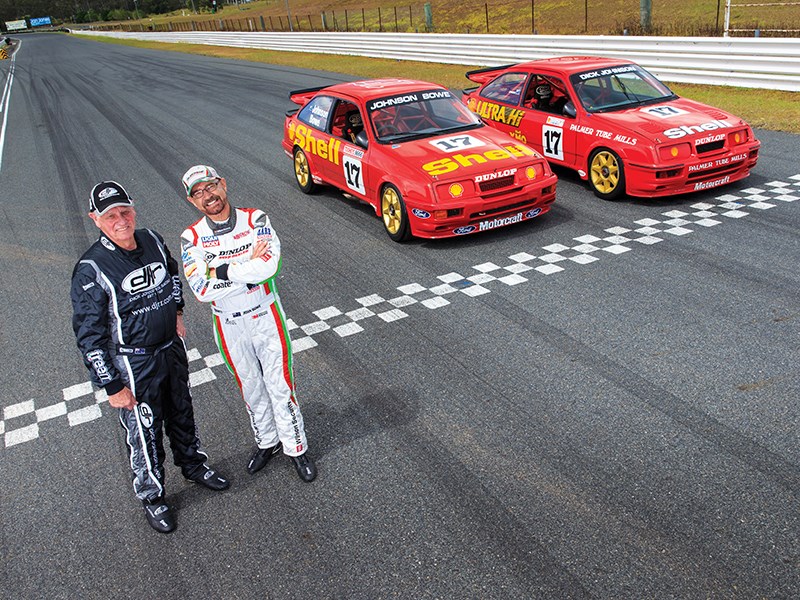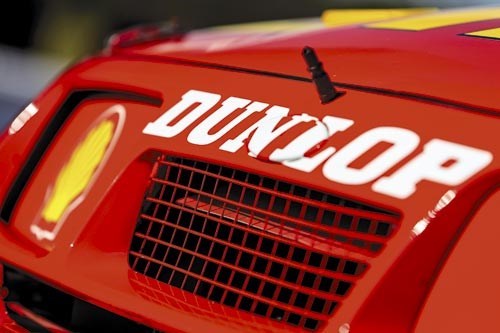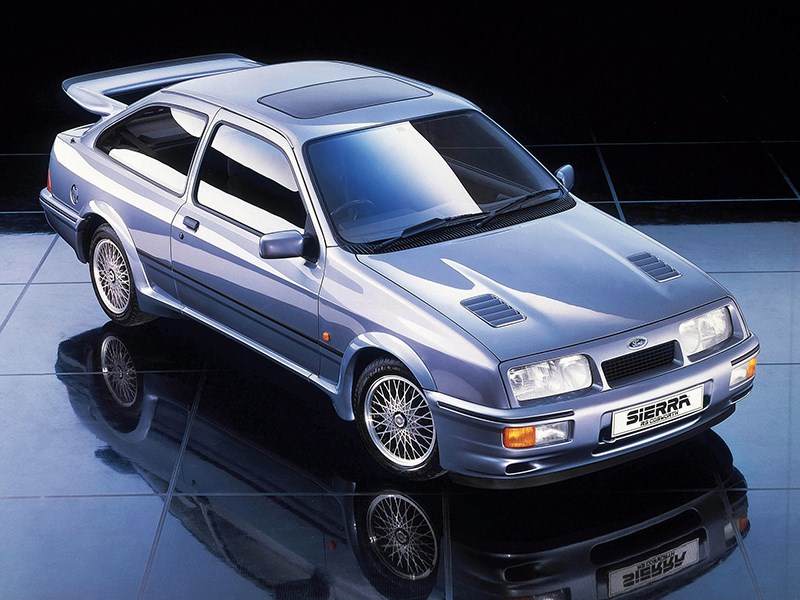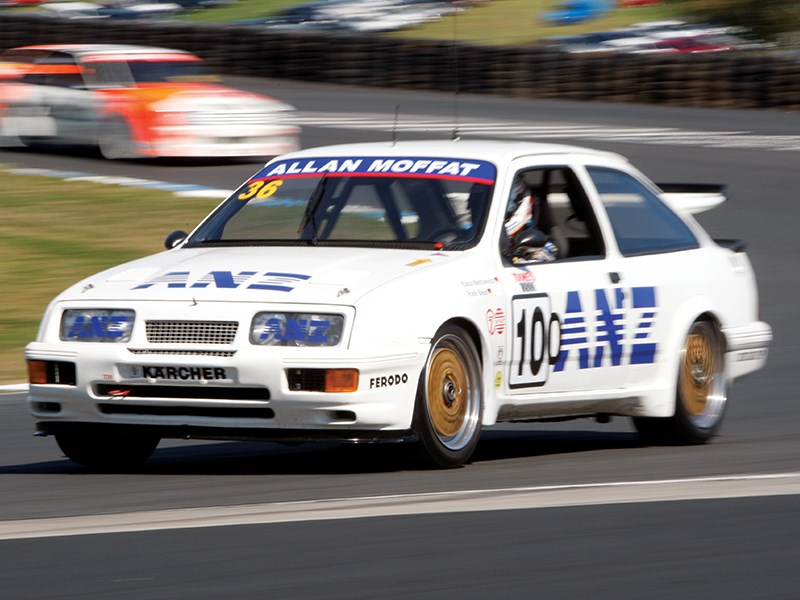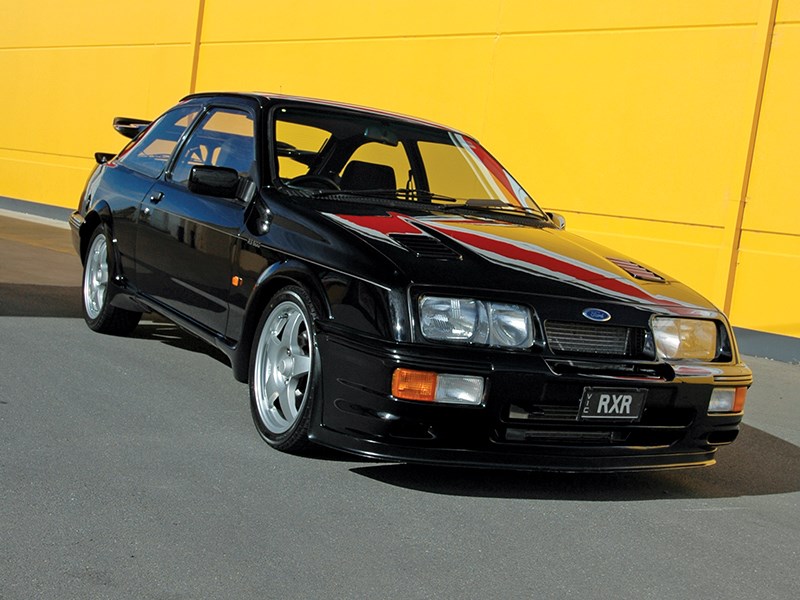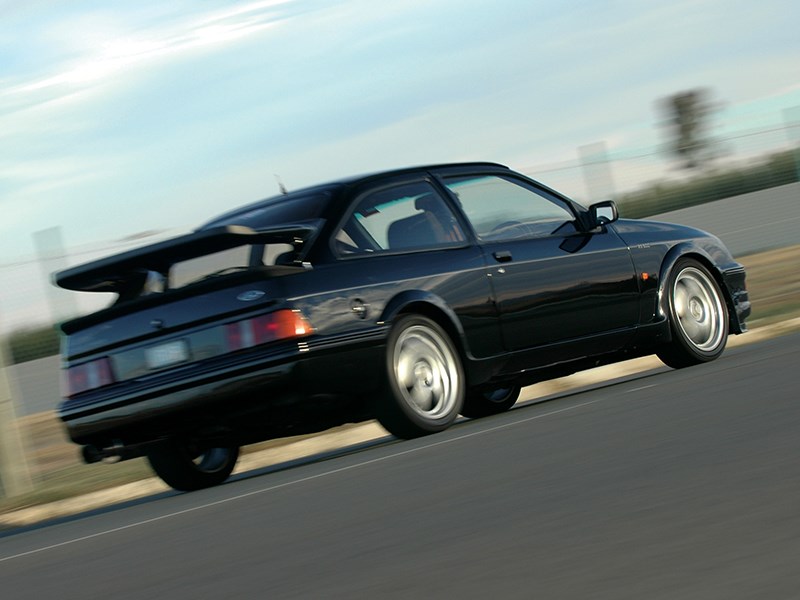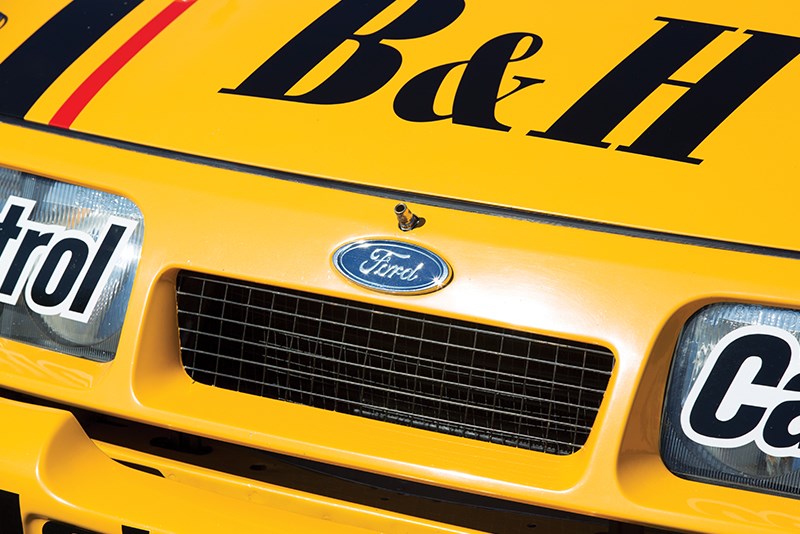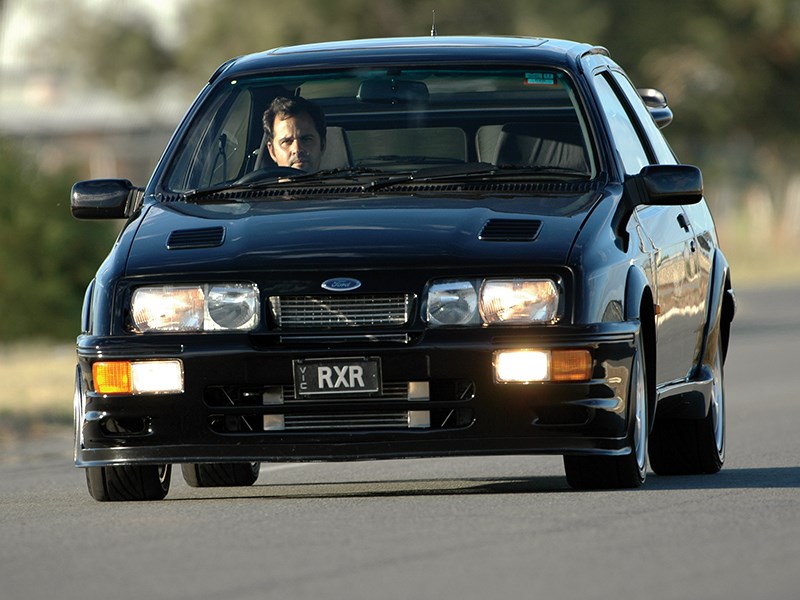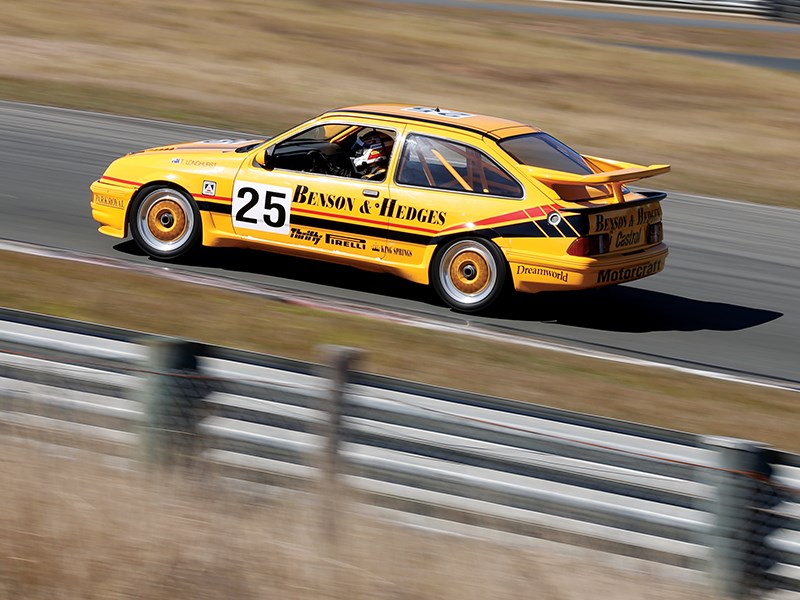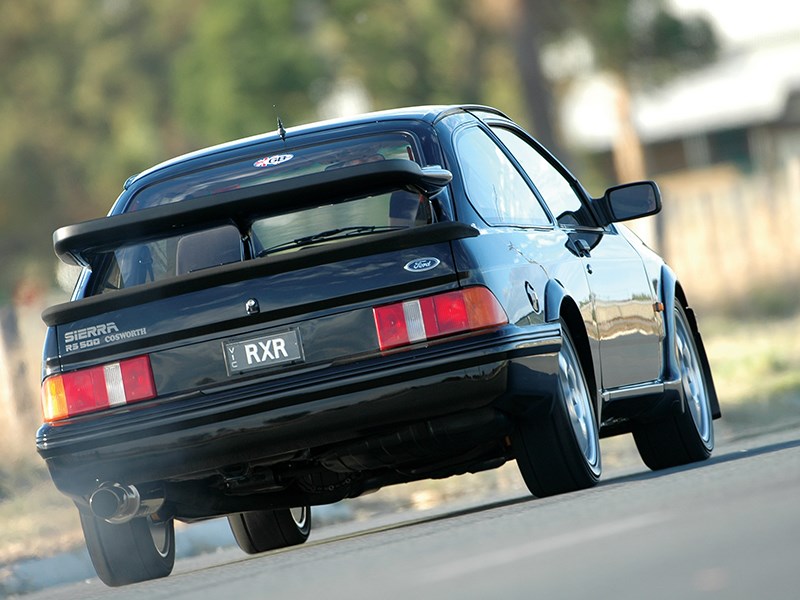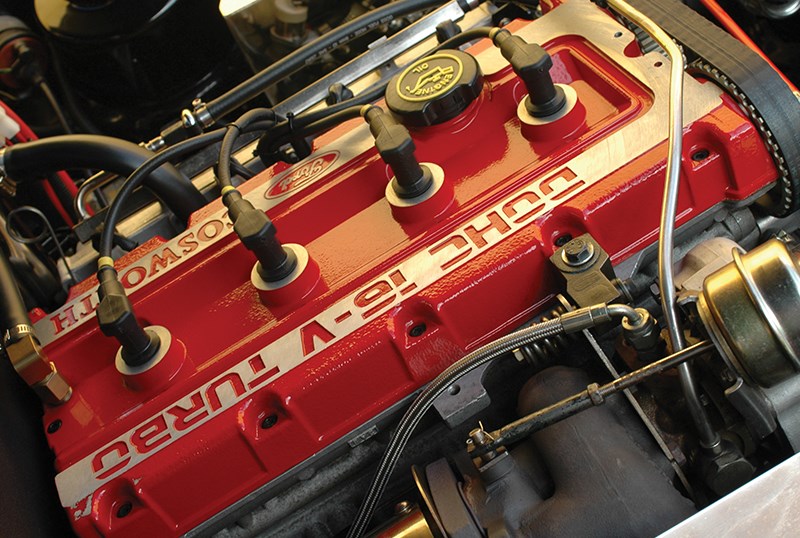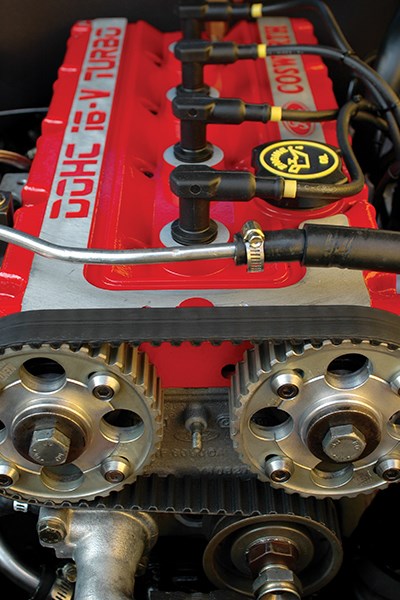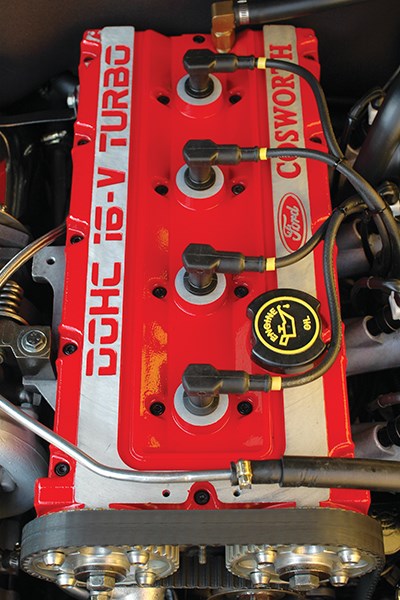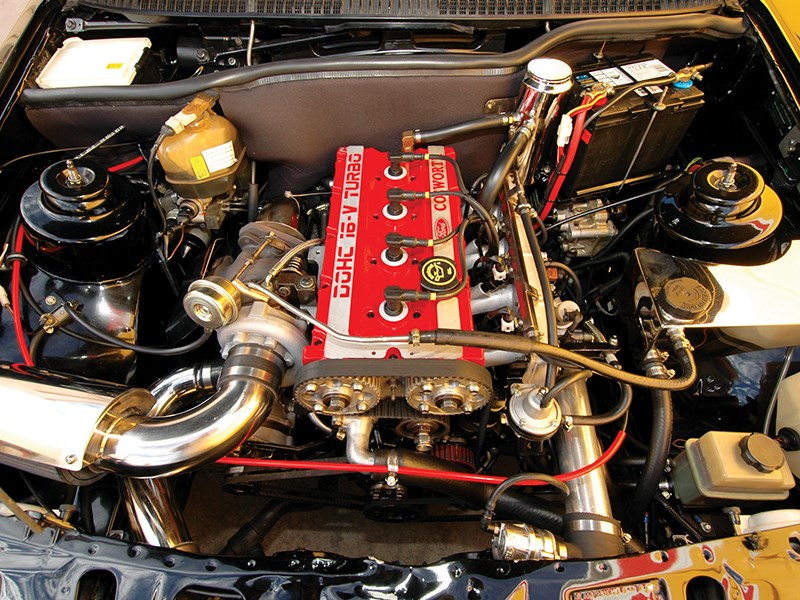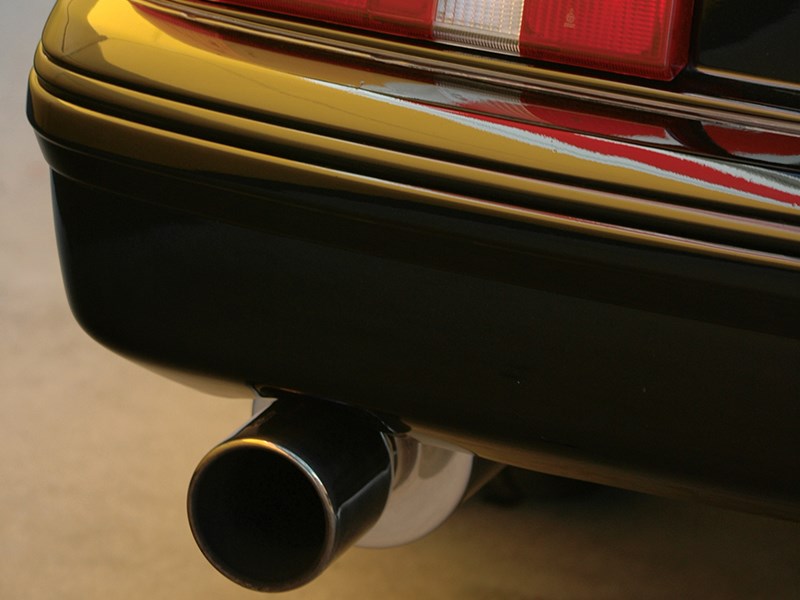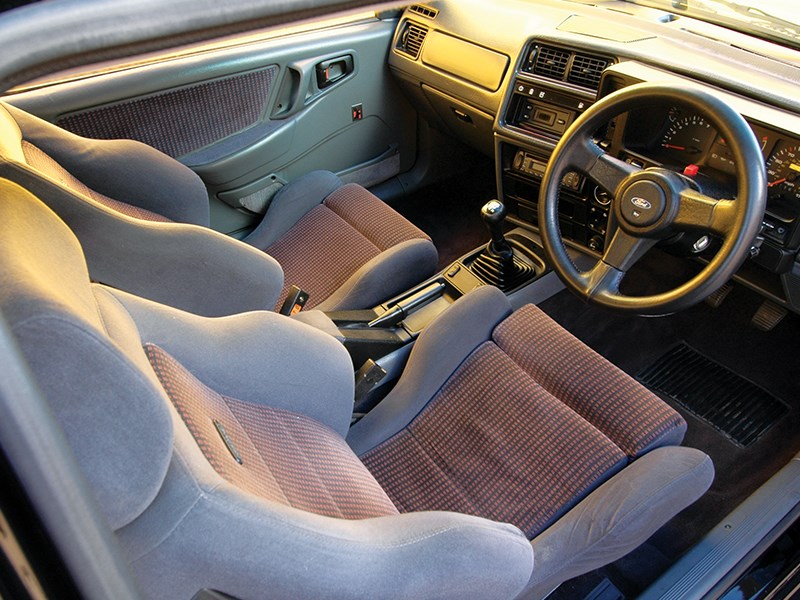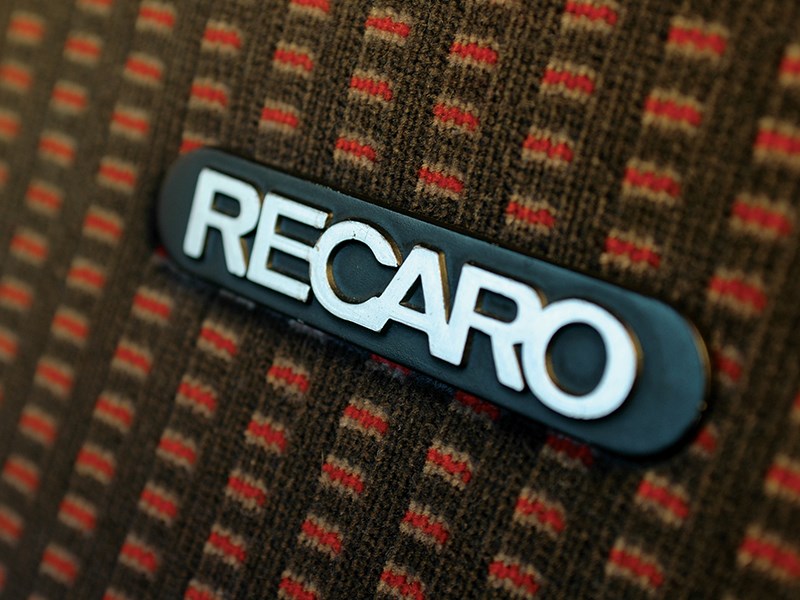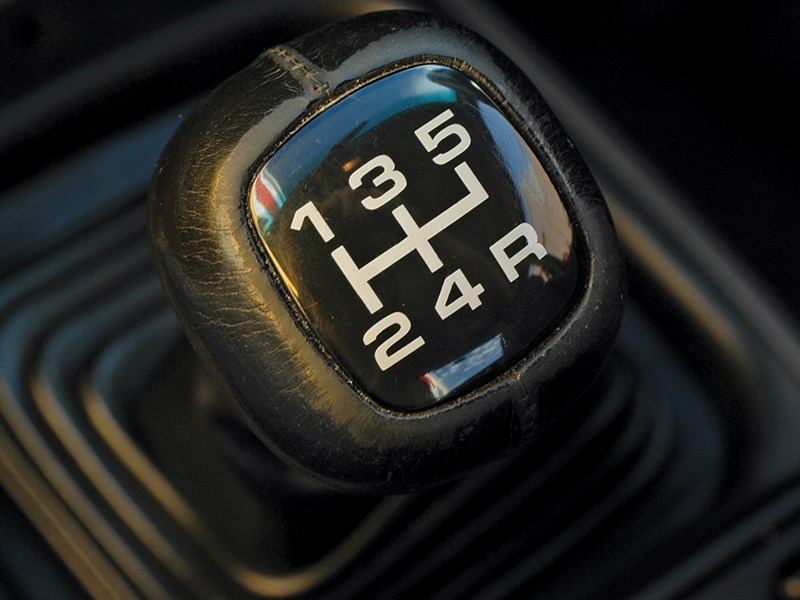 The Sierra replaced the Cortina and Ford used the proven recipe of motorsport to create a legend
In 1982 Ford put its ageing and boxy Cortina to rest, replacing it with a jellybean shaped car named Sierra: Spanish for mountain range.
Designed by Uwe Bahnsen and Patrick le Quement the all-new Ford was introduced at the 1982 British Motorshow in Birmingham mid-September and a week later at the Paris Motorshow.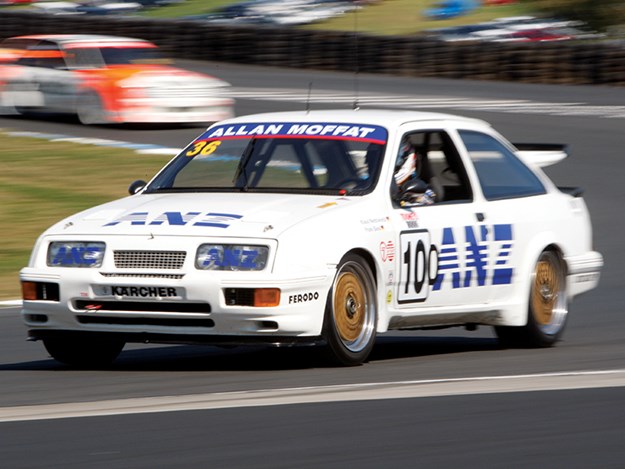 The Sierra gave Moffat his last win
Initial pushback wasn't as bad as the AU Falcon but buyers weren't storming Ford dealerships to get their hands on one. For starters the new styling was controversial and, secondly, it took a while to sell off the remaining Cortina stock.
| Bathurst legends: Ford Sierra
Like its predecessor, the Sierra's aim was to capture a big chunk of the lucrative fleet market as repmobiles and pick up family buyers along the way.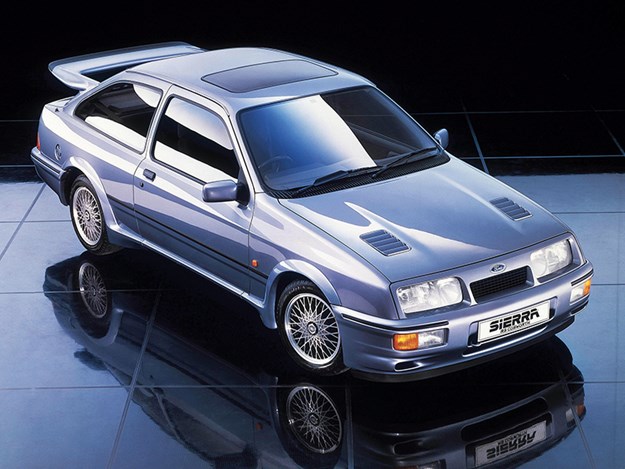 It is a wild looking road car
Bragging rights for Sierra-driving reps were thin on the ground with the base model four-door hatchback copping a lowly 44kW 1.3-litre Pinto engine. Luckier reps might have been able to stretch to a 92kW two-litre four.
Some may even have ascended to the two-door XR4i with its 2.8-litre Capri engine and double rear spoilers in a restyled three-door body.
| Read next: Ford Sierra Group A
Over in South Africa the landscape looked brighter with an XR6 version powered by a 3.0-litre V6 and, built to qualify with local race rules an XR8. Only 250 were made, sporting a 302 V8.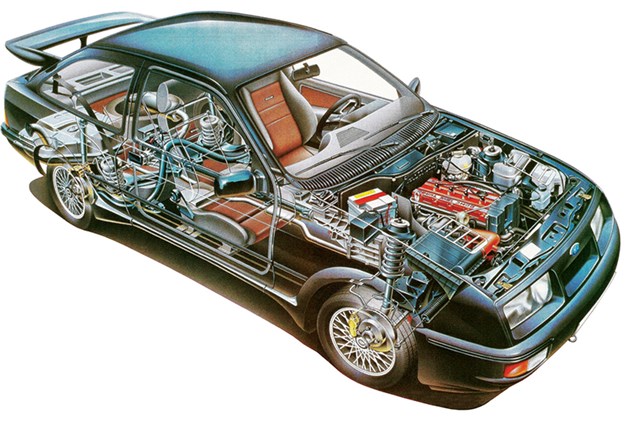 From past tintop experience with the Cortina and Escort, Ford knew the value of motorsport as a successful promotional tool and the lack of competitiveness in touring car racing, saw Ford hatch a plan in 1983 to return the marque to the top with a built for racing Ford Sierra.
Influential Ford PR vice president Walter Hayes helped guide the project through the corridors of senior management.
| Read next: Ford Sierra Cosworth RS500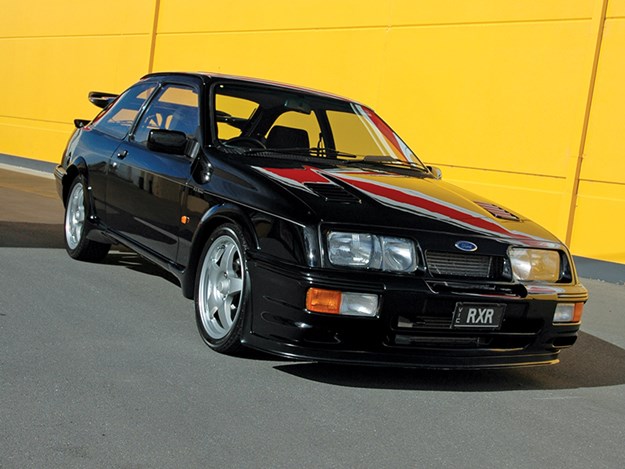 It simply looks mean in black
Hayes, a Ford veteran, played key roles in the development of the GT40 and Cosworth DFV F1 engine and was keen to see this project happen.
Given the victorious Hayes-Cosworth collaboration on the DFV F1 engine, it was a given their long-term partnership would reignite with this project.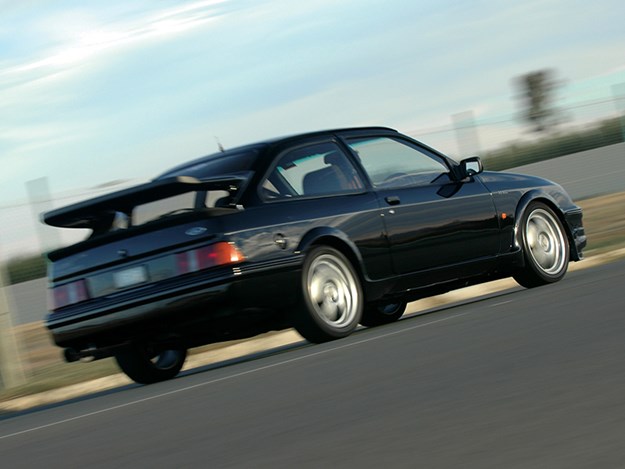 Giant rear wing a Cossie signature
Unbeknown to Ford, Cosworth was well advanced on a two-litre engine dubbed YAA, using a twin-cam, 16-valve head screwed onto a Ford T88 Pinto block. It seemed a good base for a potential Group A winner.
| Read next: Bathurst Ford Sierras - Dick Johnson & John Bowe
Ford looked at the YAA but gave Cosworth the green light to develop a turbocharged version instead. Going by the code YBB, Ford advised its engine partner it expected the road goers to have 132kW and race cars 220kW.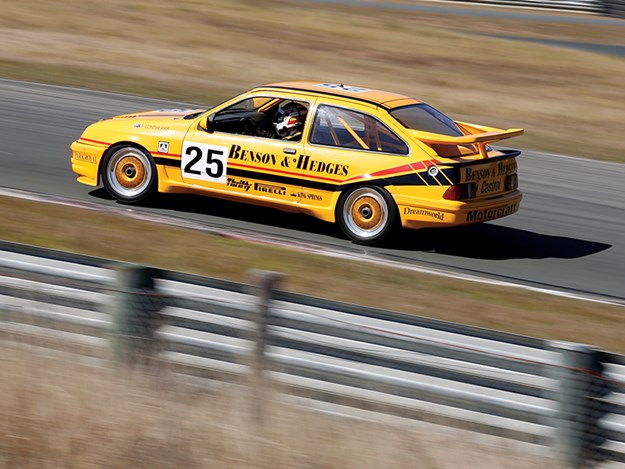 1988 Bathurst winner
Cosworth told Ford the road car would have no less then 150kW and demanded a contract to build 15,000 engines, not the 5000 Ford wanted.
In the end Ford approved the extra 10,000 engines that were gobbled up with a second-generation, four-door Sapphire version.
The standard Sierra had a major aero issue generating rear end lift even at moderate speeds, so Lothar Pinske was given the task of not only styling the Sierra RS Cosworth but ensuring it was nailed down tight at racing speeds.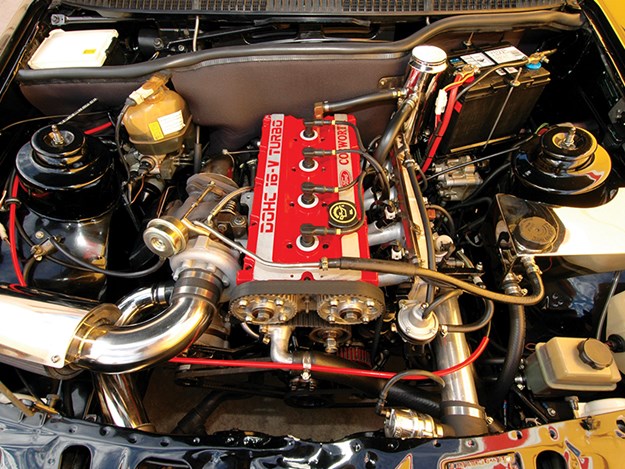 Red cover indicates YBB engine
Extensive wind tunnel work and high-speed test runs at the Nardo circuit in Italy honed the design. However, when it was presented to Ford management they were appalled and dealers that saw photos of it weren't any keener. On the premise if it won on the track, it would sell, Ford made the brave decision to press on and go into production.
Behind the blue oval badge on the mesh grille lay the double overhead-cam two-litre four-cylinder engine with Cosworth fettling, a Cosworth Garrett turbocharger and the promised 150kW.
Now it was one helluva repmobile!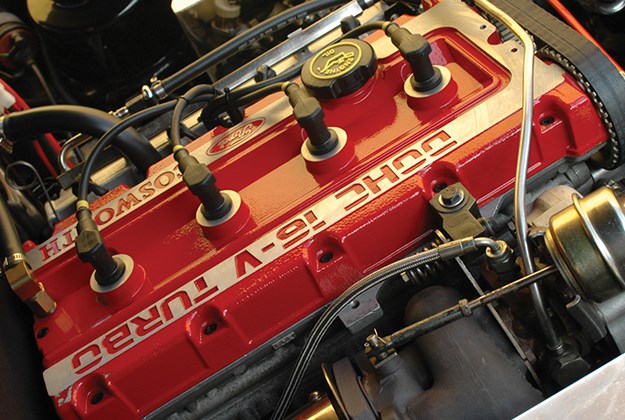 Gearboxes were an issue so to cope with the power, torque and rigours of racing the proven Borg-Warner T5 was given the nod and a special production line was created. The Sierra RS Cosworth also had many race proven suspension components.
First displayed at the 1985 Geneva Motorshow, the three-door production version Sierra RS Cosworth rolling out of Ford's Genk plant in Belgium July 1986 wearing its huge single plane rear wing.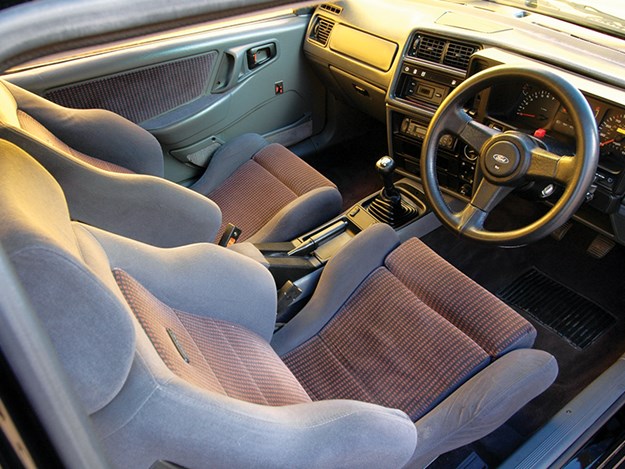 Recaro pews add comfort
It had a lowered ride height, hot air escape louvers in the bonnet, and flared wheel arches to accommodate 10-inch wide racing wheels. Behind the wheels sat 283mm ventilated front discs with four-piston callipers and at the rear solid 273mm rear discs with single floating callipers. The Cossie also featured deep side sills, a bespoke front bumper and spoiler and, unlike the repmobile models, between the headlights was a grille – necessary to ram air into the turbo.
Inside it was decked out like the top spec Ghia model but with snug fitting Recaro sports seats, a three-spoke sports steering wheel and the speedo had a turbo boost gauge within the dial.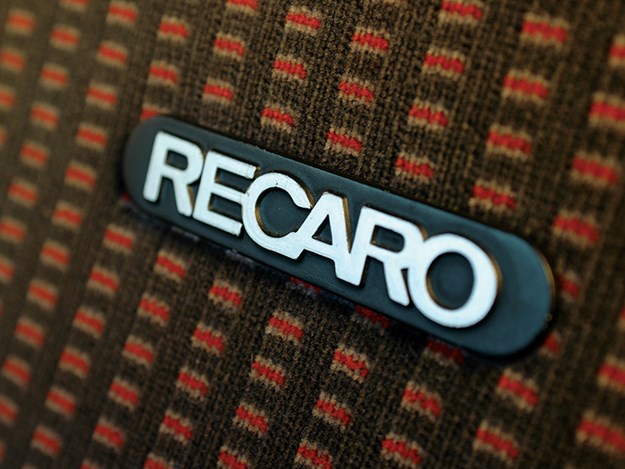 In a quest to make the Sierra Cosworth unbeatable, March 1987 saw Ford create the evolution model RS500 and assign Aston Martin Tickford the job of converting 500 road cars (to be eligible for racing) with homologation taking place August 1987. All were right-hand drive and built in Genk.
More competition focused, the RS500 featured a thicker walled cylinder block, a larger turbo and intercooler, a second set of fuel injectors and a second fuel rail (inactive in road cars), an uprated fuel pump, reworked cooling and induction systems. This increased power to 167kW and 277Nm on the road car.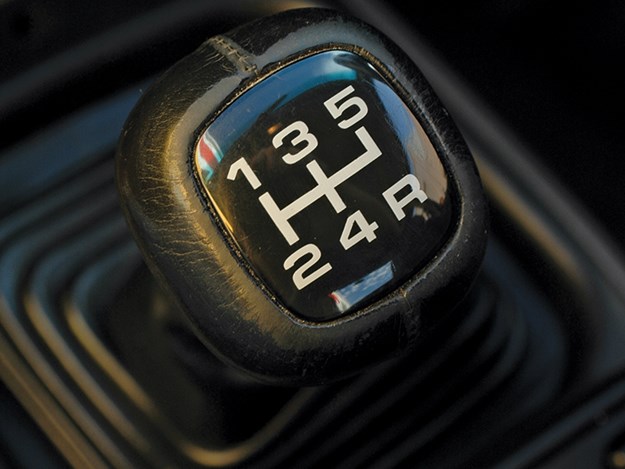 Cosmetically the RS500 has an additional lower rear spoiler, revised front bumper to aid engine cooling with extra intakes for brake ducts where the foglights sat. Of the 500 made, 56 were white, 52 Moonstone blue and the rest black.
Bred for racing, the Ford Sierra Cosworth has an outstanding record including three NZ Touring Car Championships two Australian and Japanese Touring Car Championships and victories in the German and British series. Amaroo Park's (NSW) AMSCAR series was won three times by a Cosworth Sierra. Major race wins include Sandown 500 and Bathurst 1000 twice, the Fuji InterTEC and Pukekohe 500 three times, and single wins in the Tourist Trophy, Spa 24 Hours and Guia Race of Macau.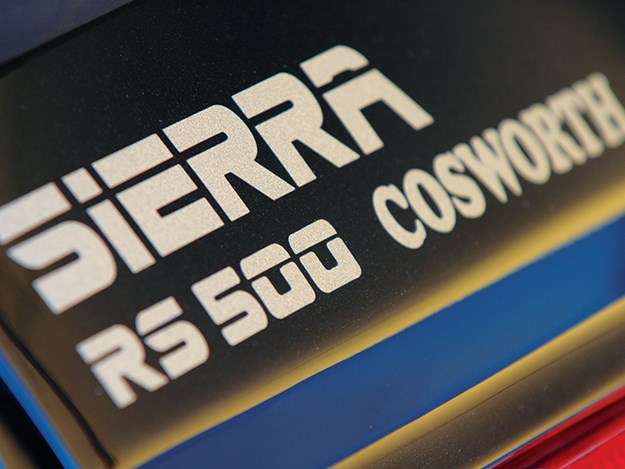 So successful was this car, Holden hero Peter Brock raced one and in Japan on November 12, 1989, two days after his 50th birthday, Allan Moffat started and won his final race, the Inter-Tec 500, aboard an RS500 Cossie.
The Cosworth version was the shot in the arm the Sierra and Ford needed to skyrocket its perception from humdrum to one with an impeccable pedigree. Simply put, the Ford Sierra RS Cosworth and its RS500 sibling rank as two of the finest blue oval badged road cars and most successful touring cars of all time. A future classic.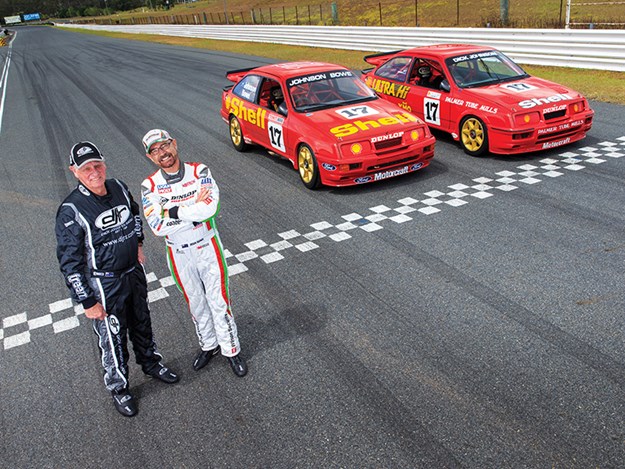 TURBO LAG. AND WINNING BATHURST.
They're the lasting memories John Bowe has of his five seasons at the wheel of Dick Johnson Racing Shell Sierra Cosworth.
"Towards the end of 1987 Dick rang me and said come up to Brisbane and have a drive at Lakeside. So I did and I remember I was slower than him and I was really shocked," Bowe says with a laugh.
"In hindsight Dick was a fantastic driver but growing up in the open wheeler field, I didn't really take that much notice of touring cars, until then."
| Watch next: Bathurst Sierras at Lakeside Raceway with Johnson & Bowe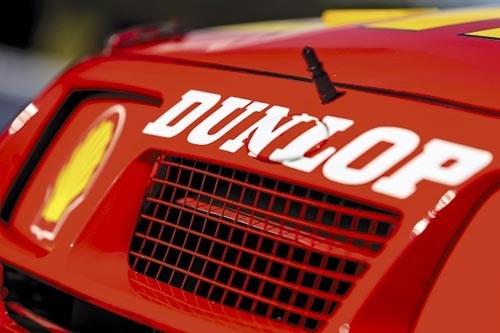 In Bowe's second full season of touring car competition, he finished second to team boss Johnson in the touring car championship, a year the pair were streets ahead of the opposition, thanks to a lot of R&D on the engine management system by Dick and Neal Lowe.
"The Sierra was a very different beast to the Nissan and Volvo I'd previously driven. They both had small turbos and 330-340hp whereas the Sierra had a big turbo and made 550 to 600hp, but with turbo lag to die for."
To offset the lag Bowe developed his own cornering technique.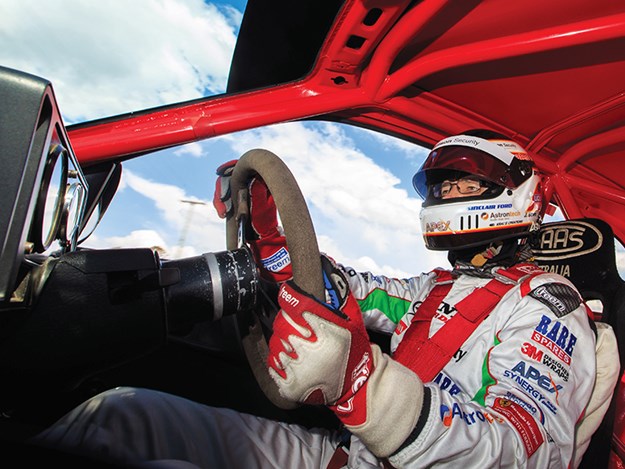 "Say you are coming into turn one at Sandown. You'd brake normally change into whatever gear you want to go round the corner, which in this case was probably third. Then as you turn the wheel towards the apex you put your foot flat on the accelerator and nothing would happen. Just as you were crossing the apex to start your run out towards the exit the boost would come on so you back off the throttle as the boost came on, otherwise you'd be facing the wrong way. It was an unusual technique but it was the only way to drive it."
In the wet it was simply terrifying, Bowe continued. "As soon as the boost gauge came up you change gears, that was about 4500rpm.
"When the engine went on the dyno to run it in, without the turbo it made around 90hp. Hooking up the turbo with 2.2 bar gave them 600hp and it all happened between 4500 and 7500rpm, along with mega torque."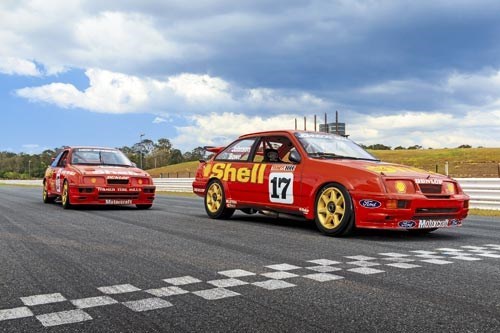 Johnson and Bowe took a Sierra to the UK to race in the Tourist Trophy event. In a coals to Newcastle moment, they were up against the best Poms and Europeans in their homegrown Sierras.
The DJR Shell car was quick but retired with a leaking water pump, but not before giving the opposition a lesson in how to build and race one of these things.
"I clearly remember passing Andy Rouse who won the race and then passing Klaus Ludwig in the factory Texaco car, Bowe says. Those guys were at the top of their game so at the time I guess we had the world's fastest Sierra.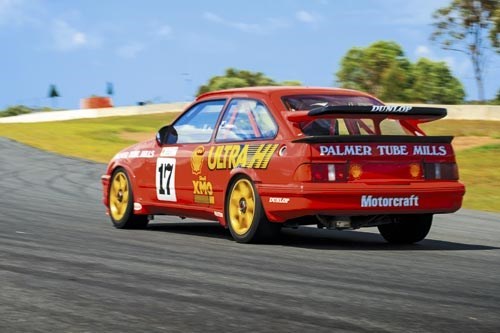 "Looking back, the Bathurst win was terrific. At the time you go to Bathurst with the expectation of doing well and if a few things fell your way you were going to win it.
"In 1989 when we won Bathurst, we led every lap of the race, never lost a lead. Around lap 100 a turbo impeller twisted or broke. So, it had a turbo problem for the last third of the race and normally they crap themselves but this time it kept going, so we were meant to win. It just worked out I was in the car when it went across the finish line.
"Dick was happy to have race cam in the car and talk to the commentators but I hated it. But Mike Raymond (Ch7) started talking to me on Conrod straight on the last lap and congratulated me as I crossed the finish line and I remember saying, 'fancy doing that'."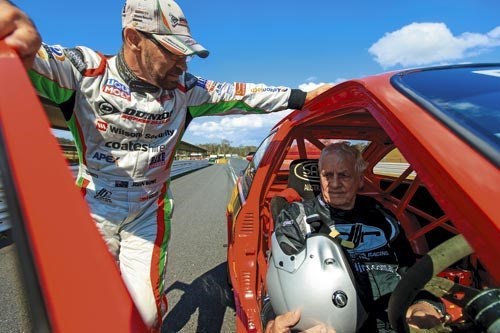 "It was like when you watch it as a kid then you go racing there and then suddenly you win it. It's a pretty big deal."
1986-1992 Ford Sierra RS /RS500 Cosworth 
Engine: 1993cc inline four turbocharged
Power: 150/167kW@6000rpm
Torque: 276/277Nm @ 4500rpm
Gearbox: 5-speed floor-shift manual
Suspension: MacPherson strut (f); semi-trailing (r)
Brakes: 283mm discs (f) 273mm discss (r)
0-100km/h: 6.5sec
From Unique Cars #463, March 2022
Unique Cars magazine Value Guides
Sell your car for free right here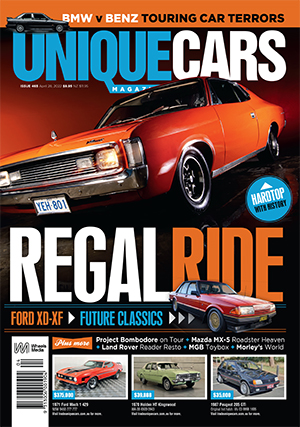 SUBSCRIBE TO UNIQUE CARS MAGAZINE
Get your monthly fix of news, reviews and stories on the greatest cars and minds in the automotive world.
Subscribe