1971 Datsun 1600 wagon
---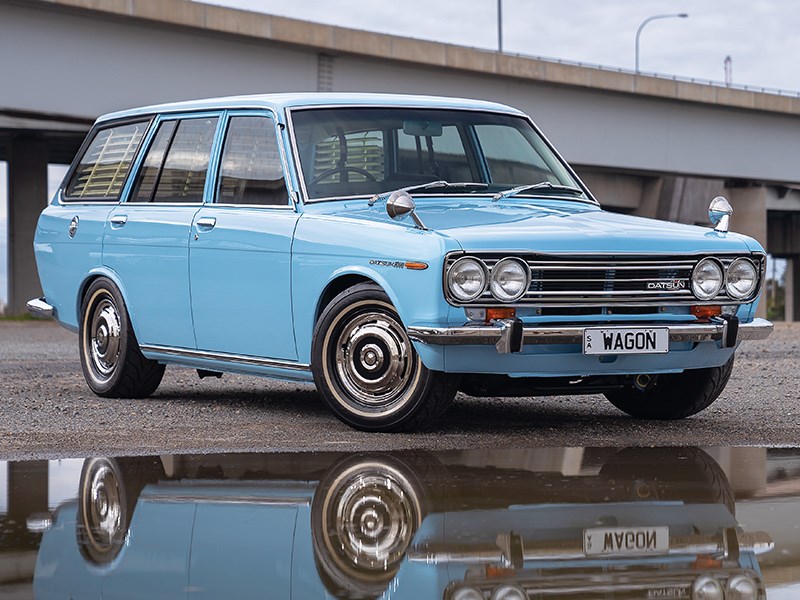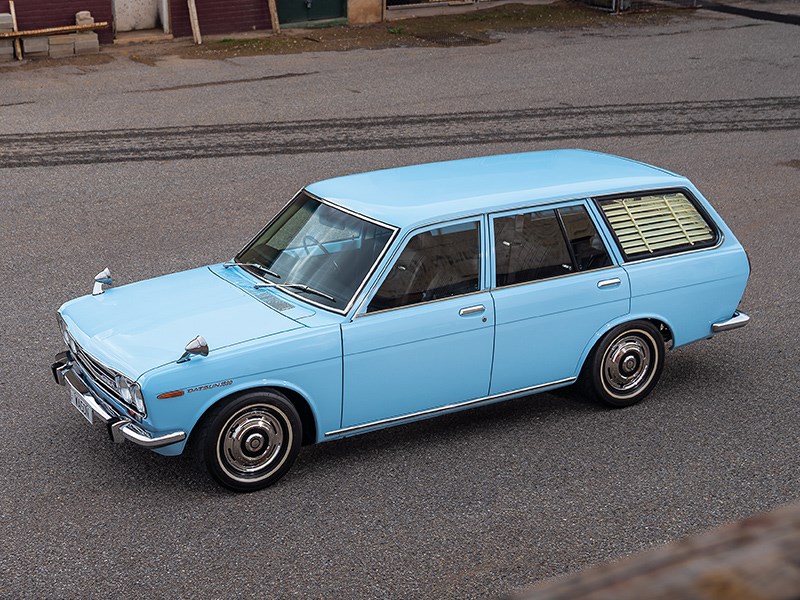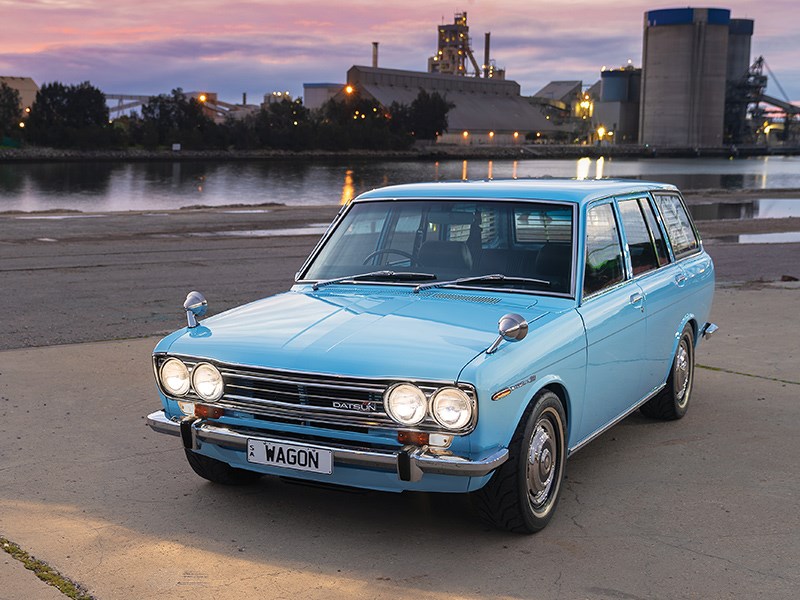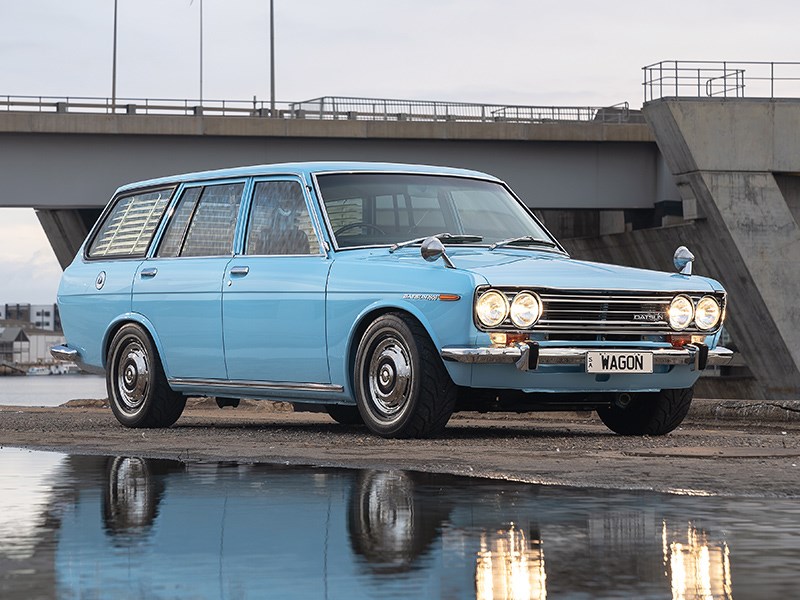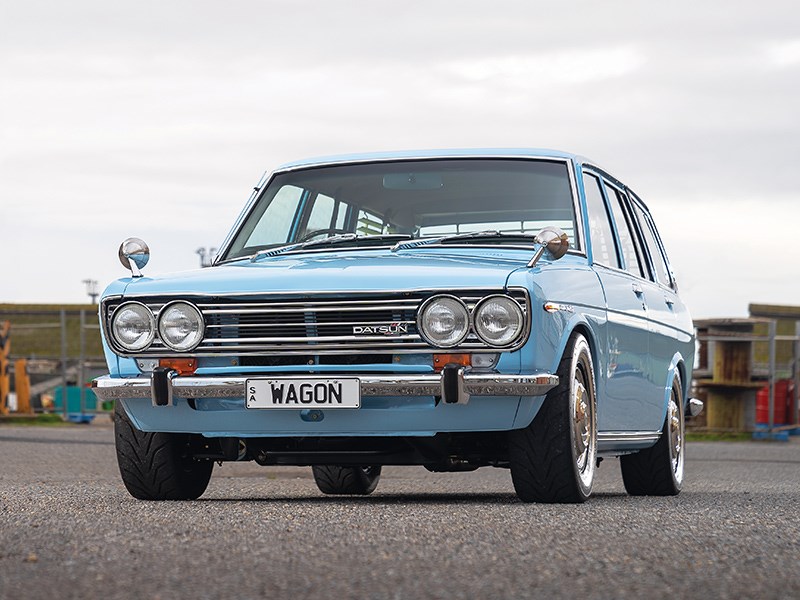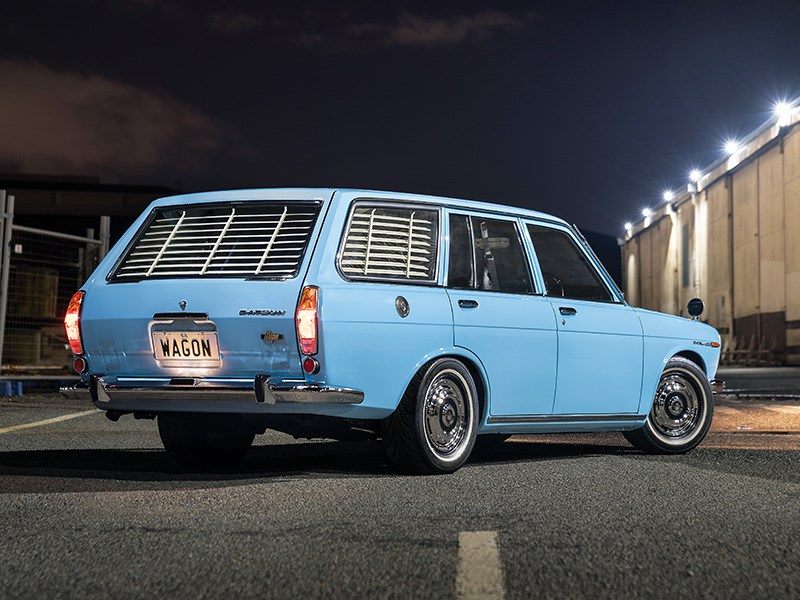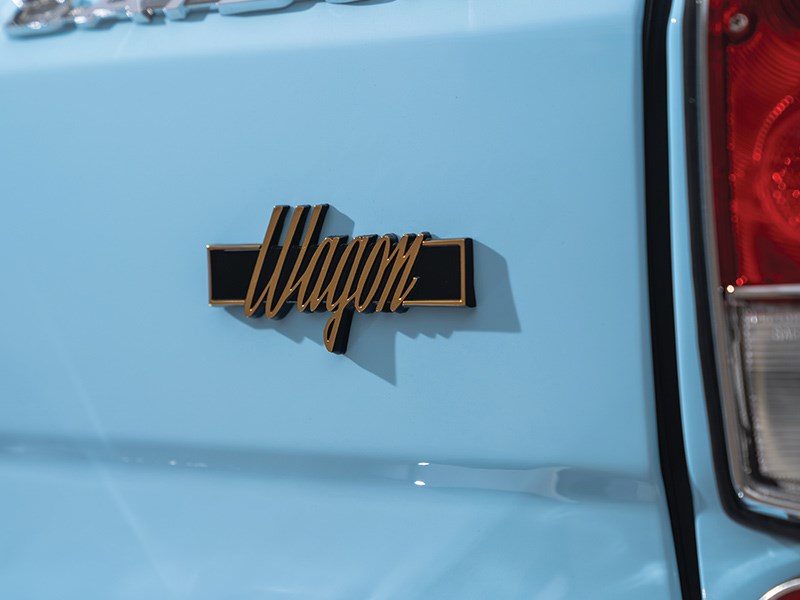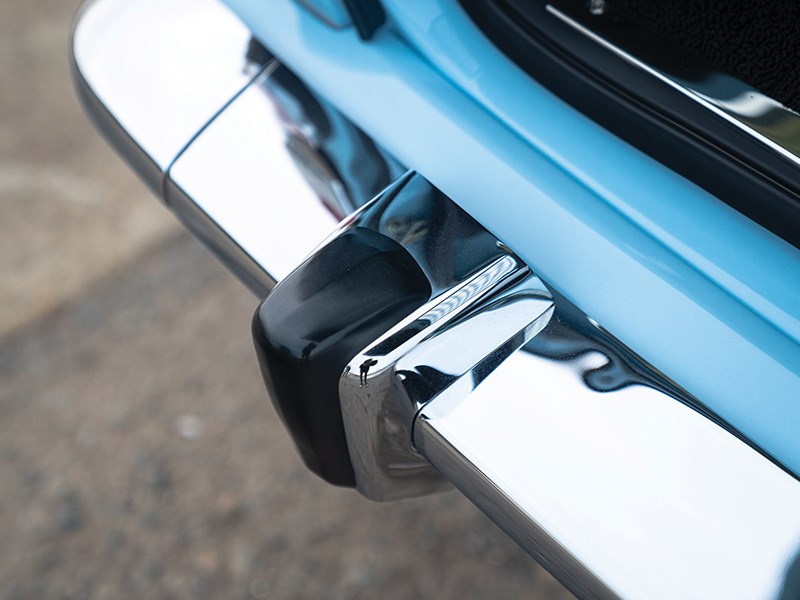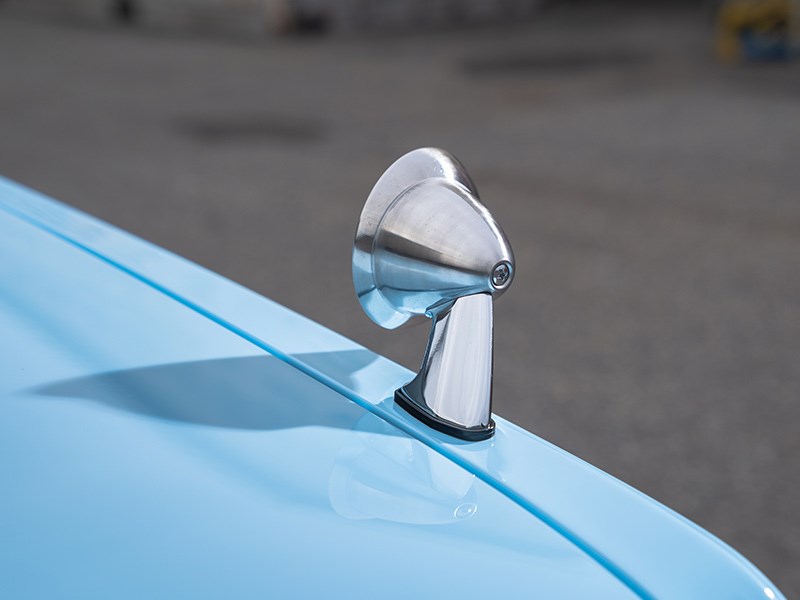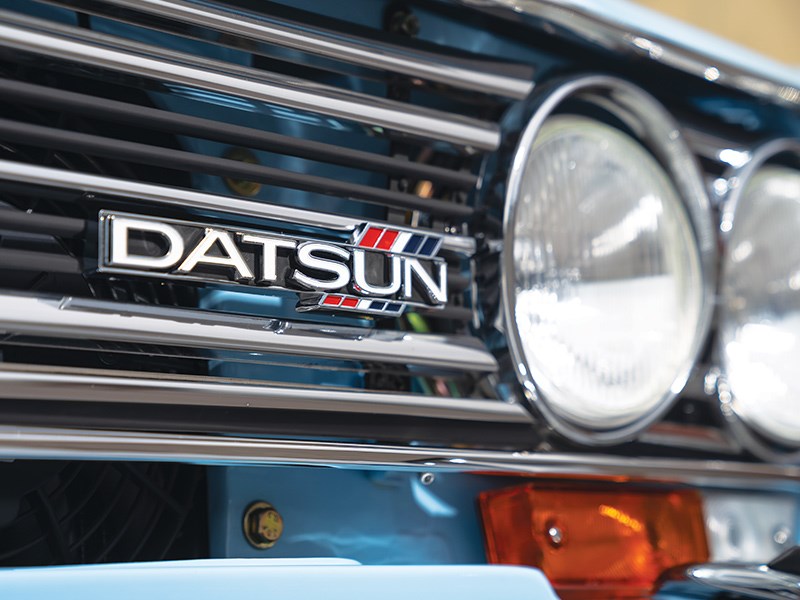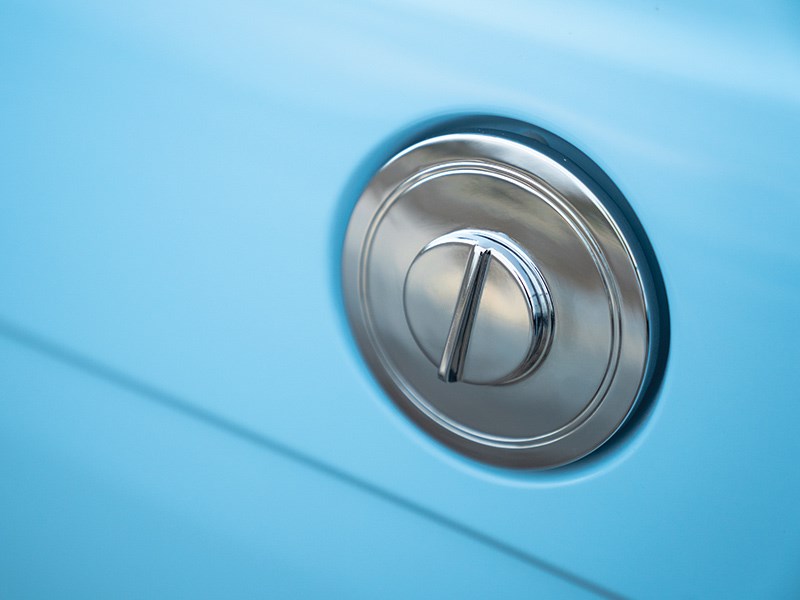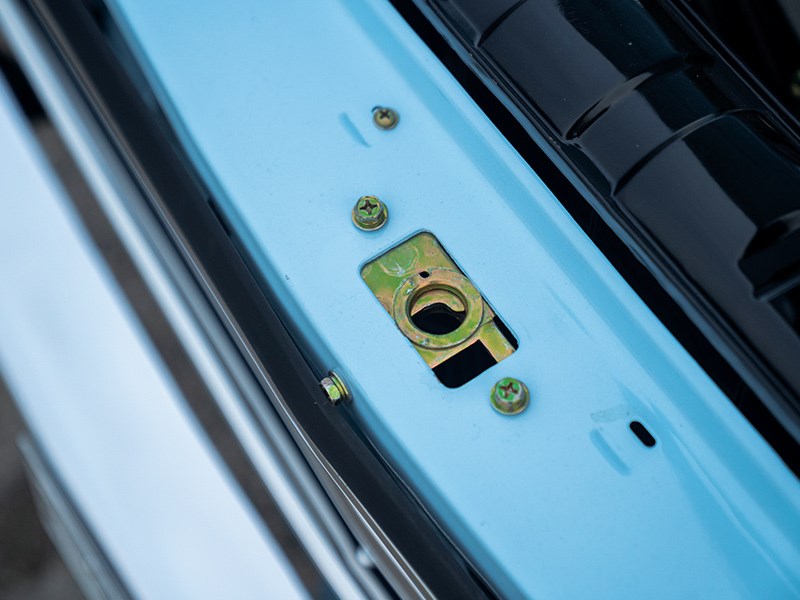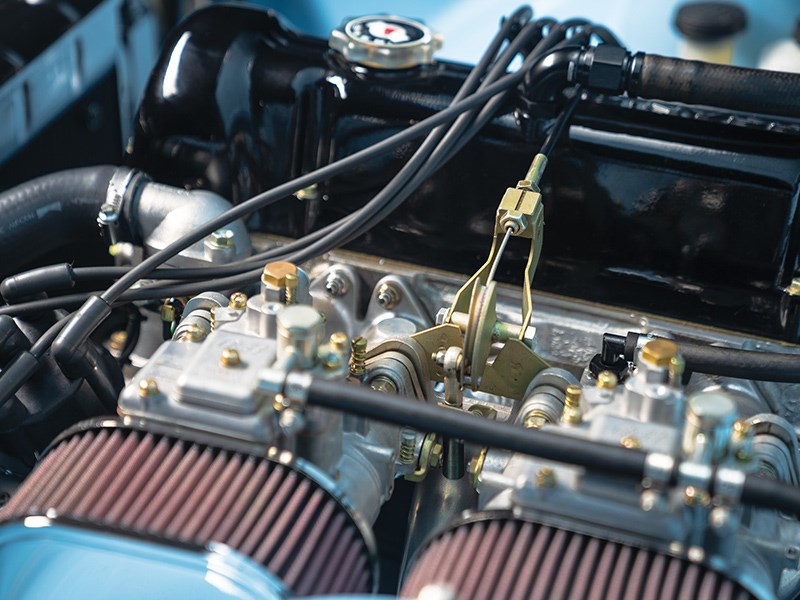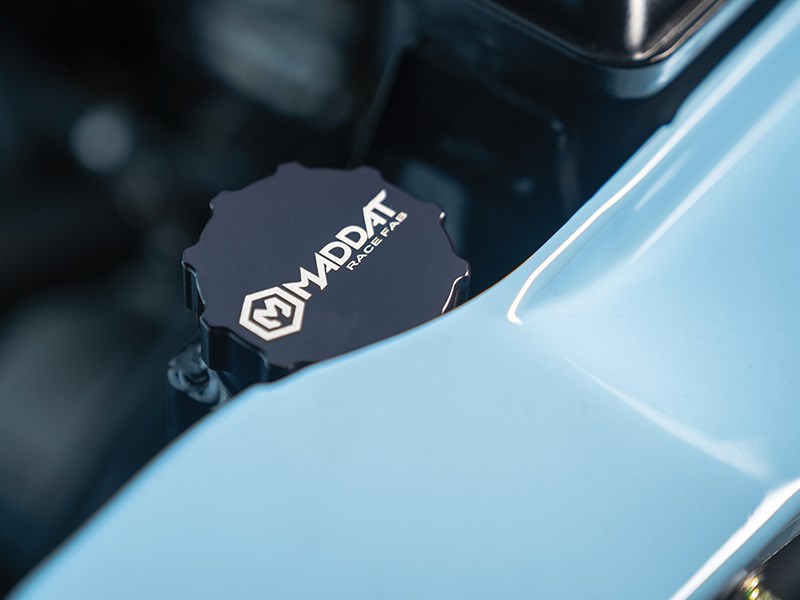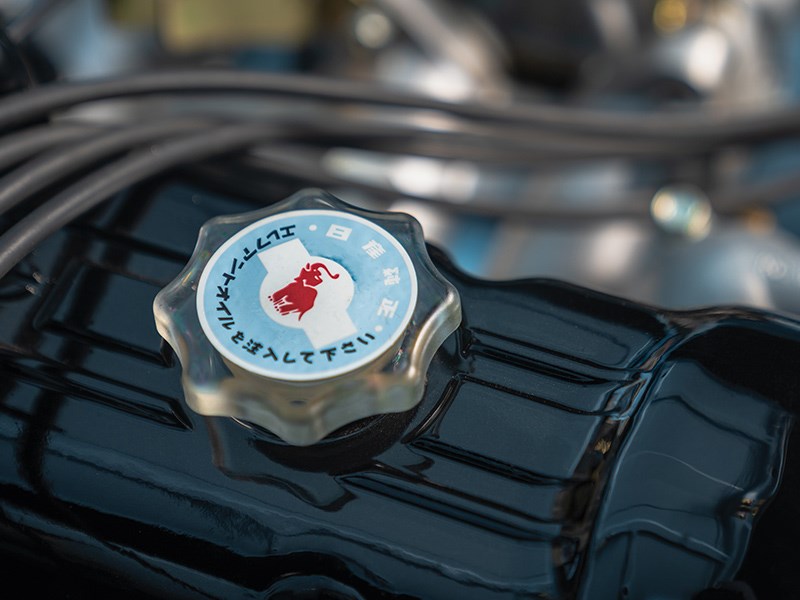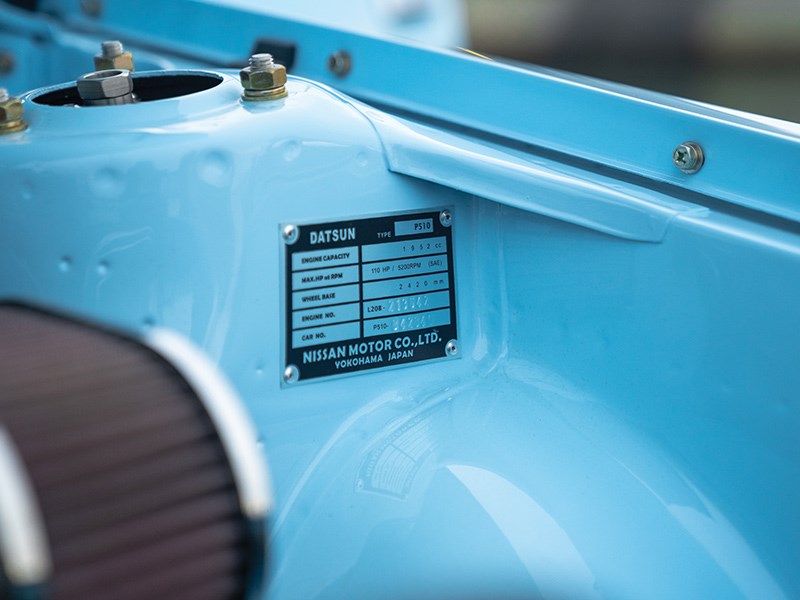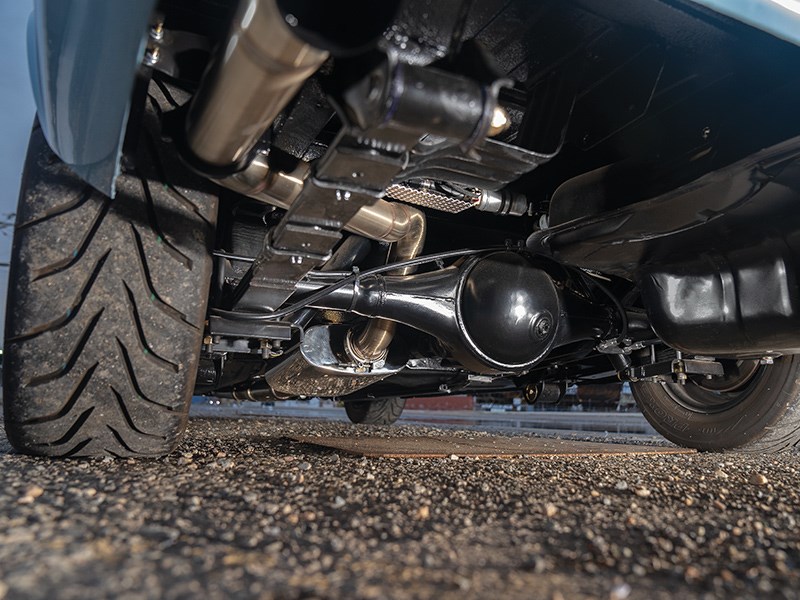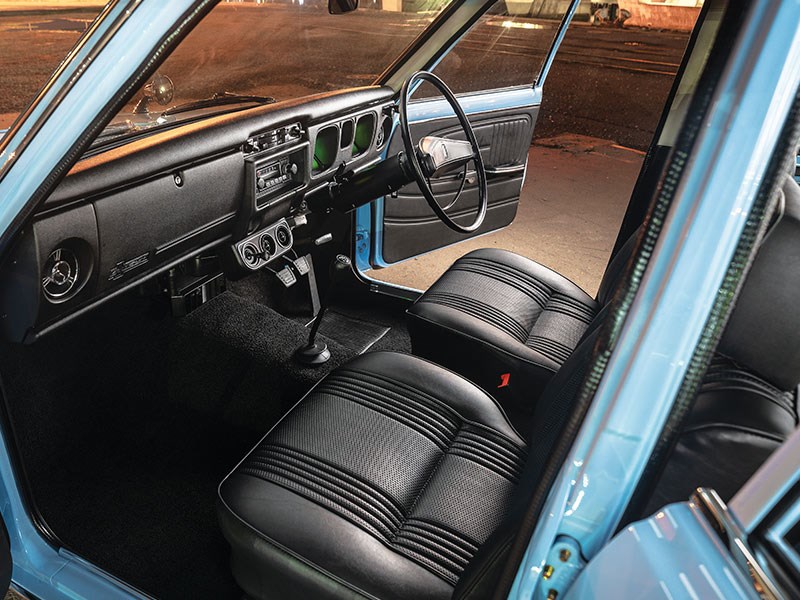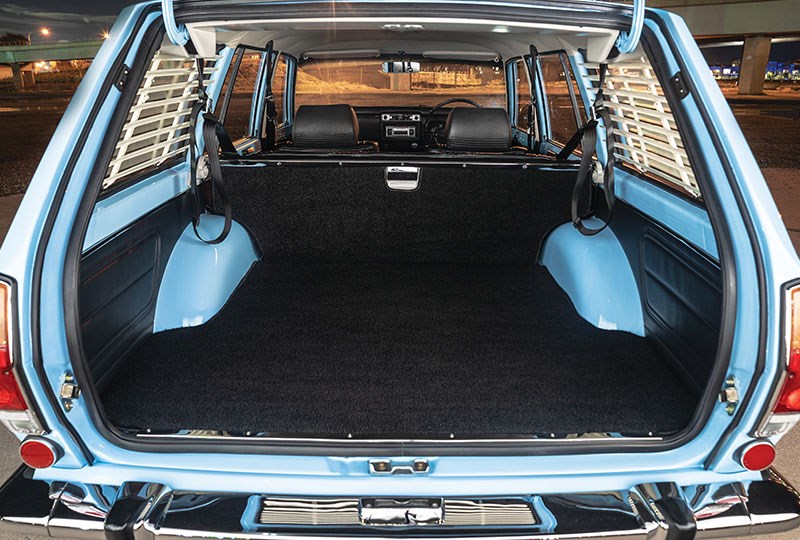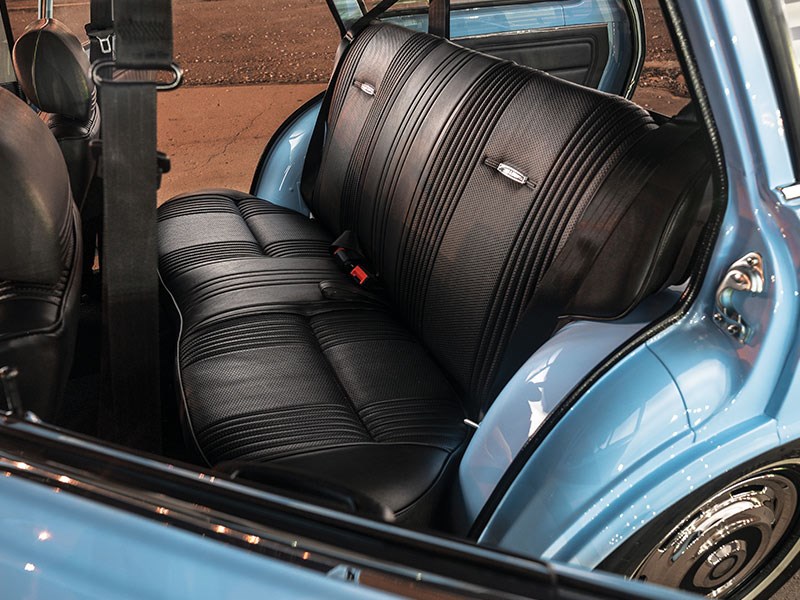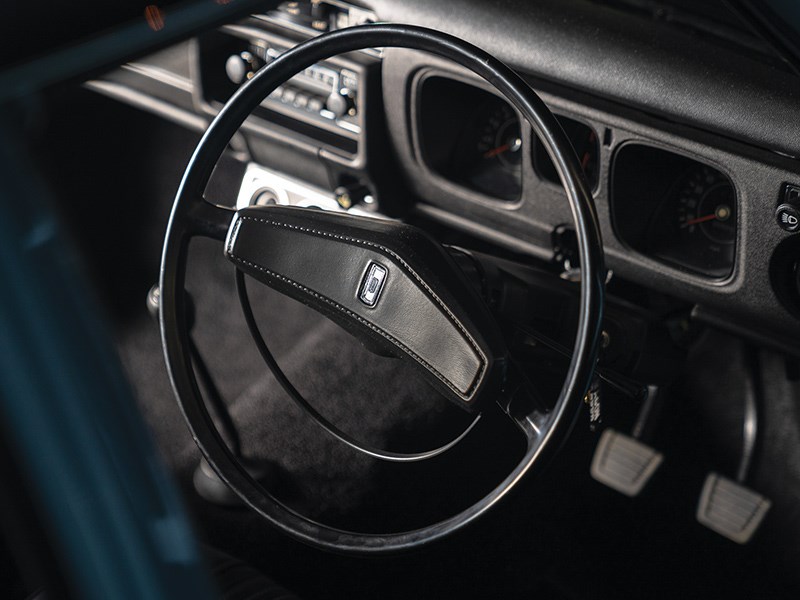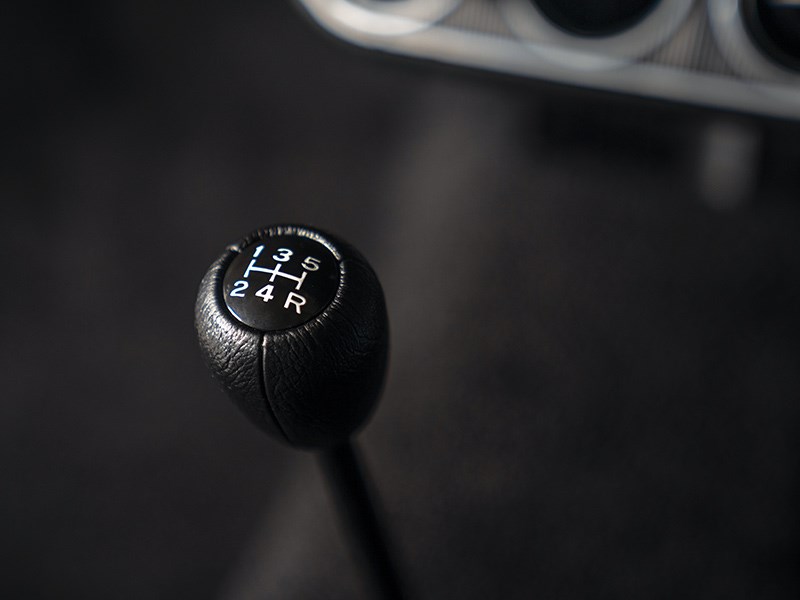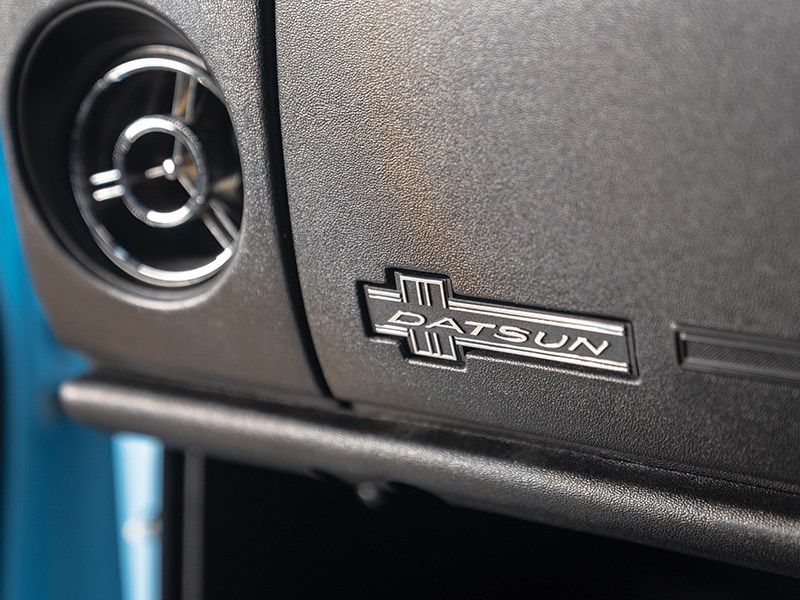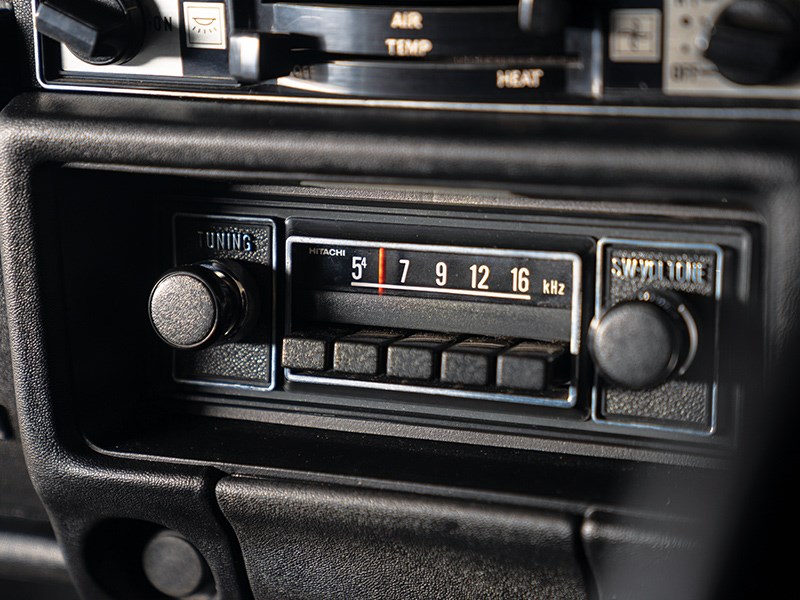 This Datsun 1600 wagon has a lot going on under the paint
There was a time when this 1971 Datsun 1600 might have been regarded as just an old wagon, barely worth saving. However we've seen the revival of this series reach a point where they're now valuable and well worth the effort. And that's where owner Heath Mynhart found himself, some years ago.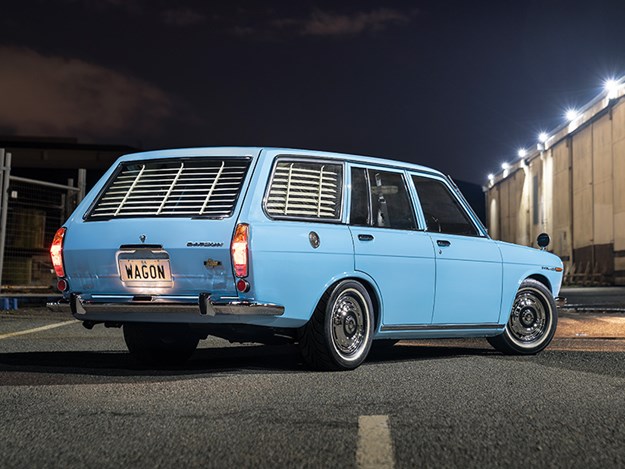 "I've always been a wagon fan – have had them since I was 16. Always into a bit of camping and a bit of surfing. You didn't see a lot of 1600 wagons around and it seems a good thing to focus on. I'm not sure of the exact numbers, but I think there are around the 300 mark in Australia.
"It was almost half a rally car when I got it. I was searching for one for a long time and the choice was between this and a VL Calais wagon – they're the two I always wanted.
"This one popped up in far north Queensland, so I went up there for a bit of a look and it all checked out."
| Buyer's Guide: Datsun 1600
Wider tyres and premium suspension give it a purposeful stance
Surprisingly, despite the humid climate it hadn't been killed by rust. "The amount we pulled out was about half a shoebox, it was unbelievable."
That was the start of a project that took the best part of five years.
"I wanted something that looked original, like it came off the factory line, but with a few little perks." Perks? Well, updated performance and handling were key, along with a little luxuries.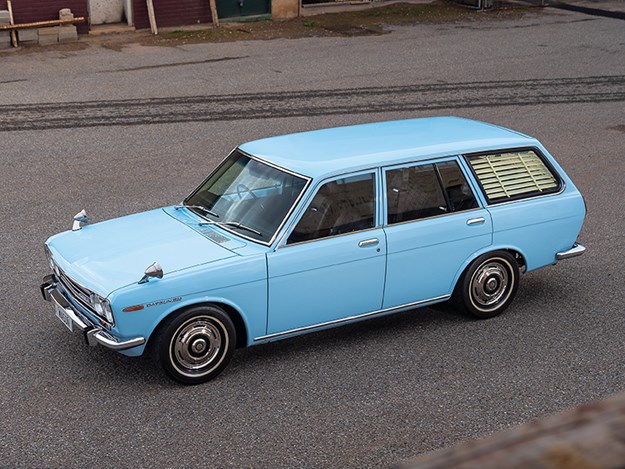 Classic light sixties style
Though Heath considered a later turbo powerplant, in the end he plumped for a more or less period-correct L-series engine. That's a two-valve overhead cam series that began production in the sixties and lasted almost 20 years.
| Read next: 50 years of Datsun 1600 (2018)
In this case it's an L20B, albeit a few years later than the host car, but it looks 'right' in the engine bay. What started as a 2.0lt four good for around 97hp (depending on configuration), has though some painstaking development turned into a 2.4lt unit with a measured 217hp at the flywheel.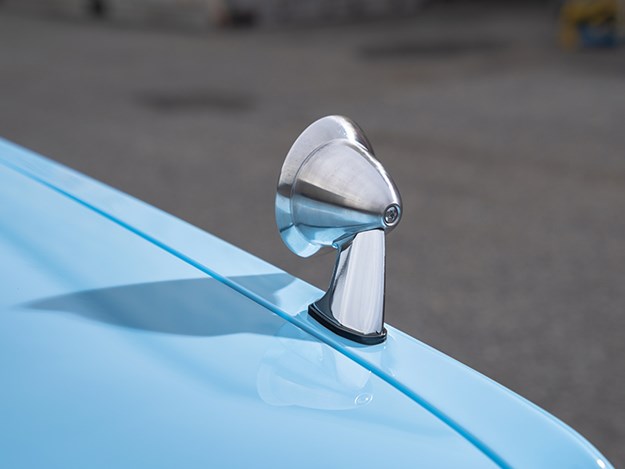 Getting the powerplant to that stage was no small feat, involving some setbacks along the way. It's a stroker, running custom Carillo rods and forged pistons. That lot is being fed by a pair 47mm OER side-draught carburetors. The head has of course been fitted with larger valves and has been ported, while it exhausts through a set of custom stainless headers.
Meanwhile the transmission is another story in itself.
| 2021 Market Review: Datsun Bluebird/1200/1600/240K
It's essentially a custom-built five-speed 'stumpy' 1600 gearbox running 240 internals and a short shifter. The driveline is finished off with a reworked H190 limited-slip diff in a solid axle.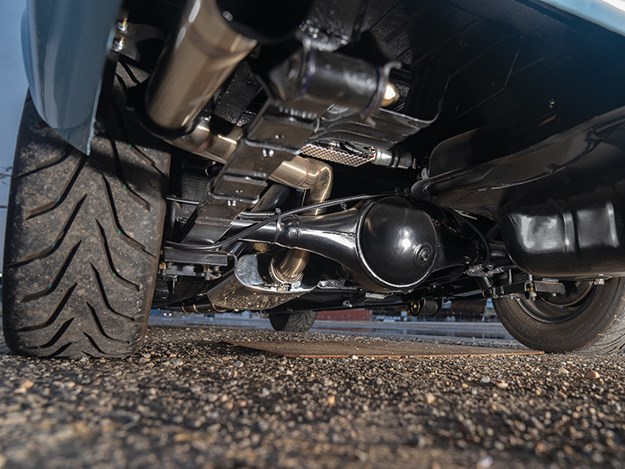 Custom suspension with LSD
With all that performance on tap, Heath turned some serious attention to brakes and grip. Up front is a set of Wilwood four-piston discs, while the rear is handled by a set of single-piston discs from an R31 Skyline.
Suspension up front is a Maddat adjustable coil-over set-up with roll-centre adjusters and sway bar. Out back is a custom set of leaf springs with Koni shocks.
| Reader Resto: 1971 Datsun 1600 wagon 510 series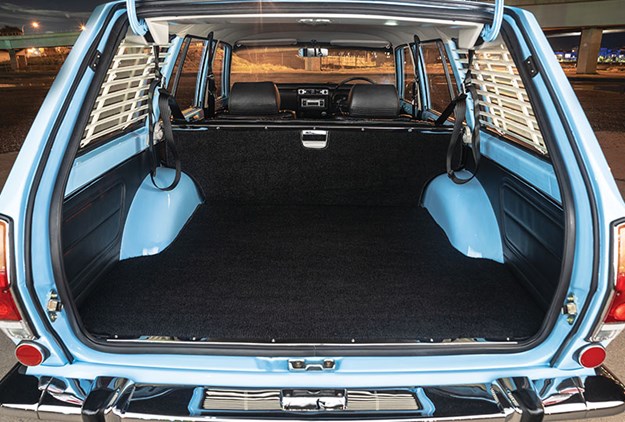 Ultra-clean interior has new everything, some of it custom-built
As you can see, it rides a little lower than standard and is sitting on 13-inch rims that at first glance look close to stock. They're in fact modified to not only clear the custom brakes but cope with wider rubber. The latter is Toyo 205/60/R13 semi-slick.
One fitting that has us really curious is the addition of electric power steering, largely hidden up under the dash. "We put a lot into making sure it was out of sight," Heath explains, "and you can adjust it from being very light to not being there at all." He's become a big fan of the system.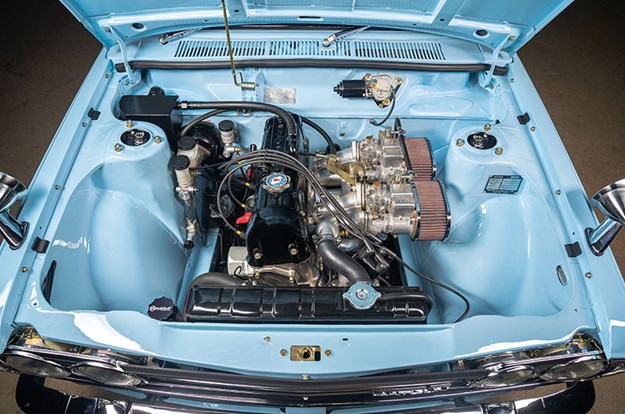 That engine bay is a work of art and hosts more than double the original power
While the body may not have had too much rust, it nevertheless got stripped and repainted. However that was far from the end of the story. Heath described his frustration with the stock panel gaps – 8-10mm – and had them pulled back to more like 5mm. That alone would have soaked up a huge amount of effort and time.
Of course the interior got a complete going-over, with some subtle changes such as pumping out the seat bolsters a little to provide better comfort and grip for the occupants. However, as some of you will know, the real devil is often in the detail.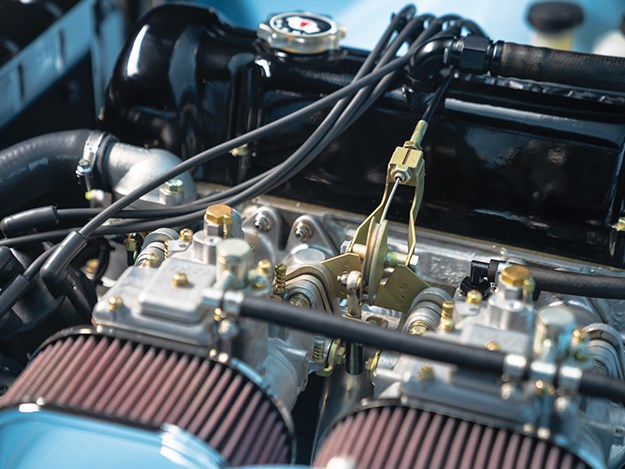 As with the mechanicals, there are some subtle upgrades. For example, the radio has kept its original fascia and buttons, but has modern internals.
Some interior pieces, particularly plastic fittings, were frustrating. Even new-old stock items often left something to be desired. "I'm not sure whether it was their age or that they weren't all that well-made to start with," speculates Heath, "Maybe a bit of both."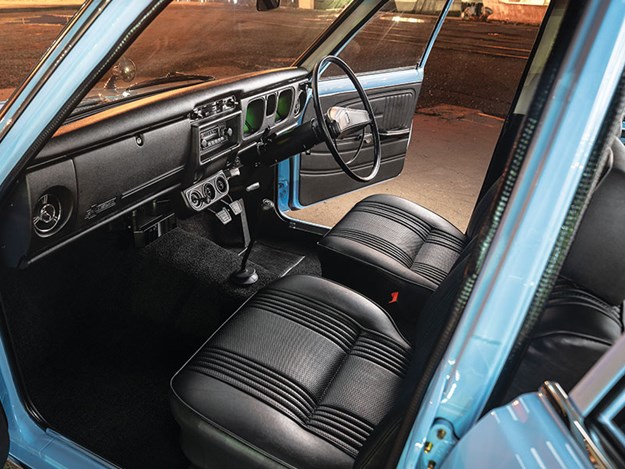 He even resorted to 3D printing some pieces, including an impossible-to-find seat clip that he ended up doing in a modest volume and selling on to other enthusiasts here and in the USA.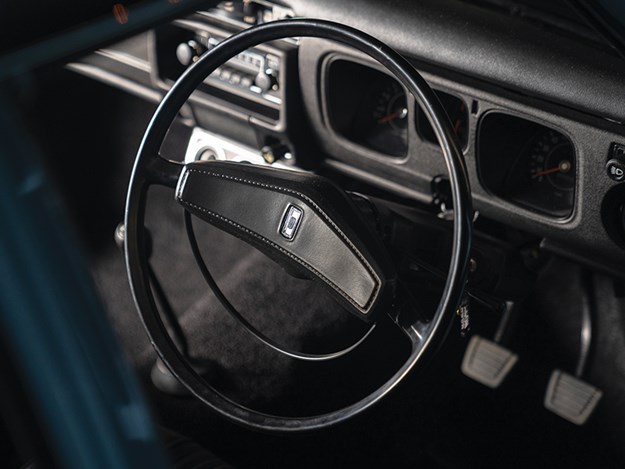 Getting all the little things right was a major effort that took years
And the end result? Visually it's stunning and maintains the spirit of the original car. As something to drive, Heath reckons it's an absolute gem and he's even now talking about how, one day well in the future, his young kids will get to drive it…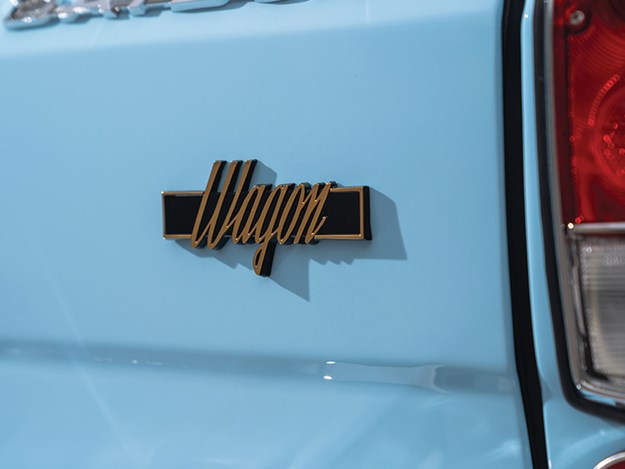 1971 Datsun 1600 wagon
BODY: Four-door wagon
WEIGHT: 940kg
ENGINE: 2.4lt SOHC 4
TRANSMISSION: 5-speed SUSPENSION: Coil-over front, leaf rear
Thanks to:
• Custom & Classic Cars
• Maddat
• PMC Race engines
• Les Collins racing
• AJ Trim
• SW Motor Sport
• A Class Metal Finishers
From Unique Cars #463, March 2022
Unique Cars magazine Value Guides
Sell your car for free right here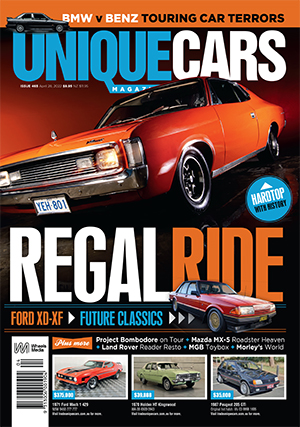 SUBSCRIBE TO UNIQUE CARS MAGAZINE
Get your monthly fix of news, reviews and stories on the greatest cars and minds in the automotive world.
Subscribe