1970 Plymouth 'Cuda
---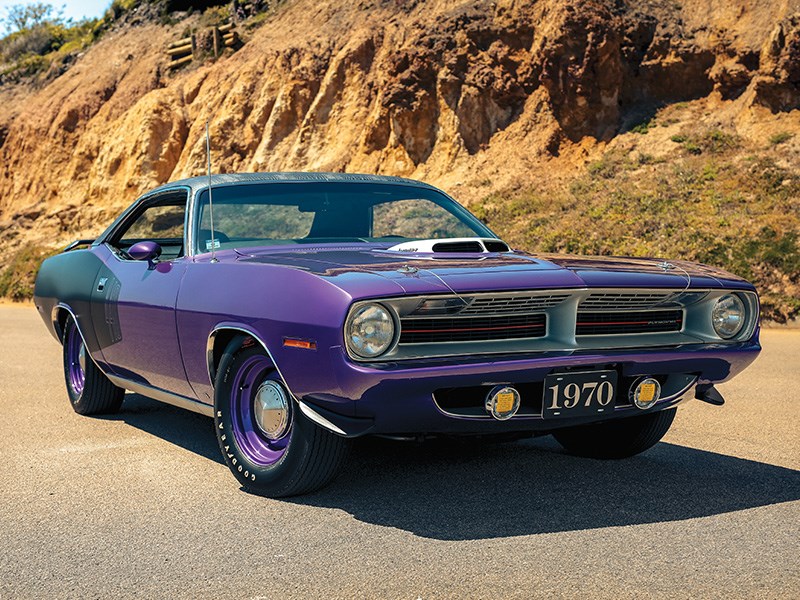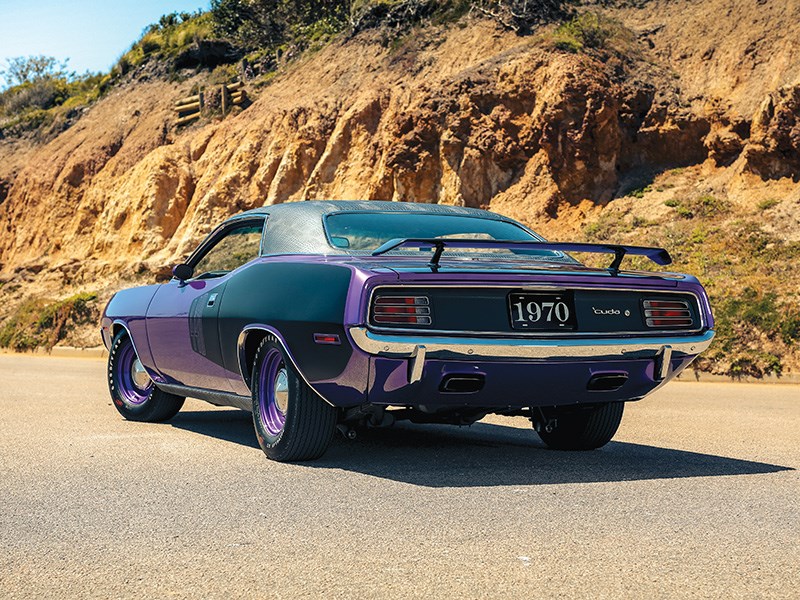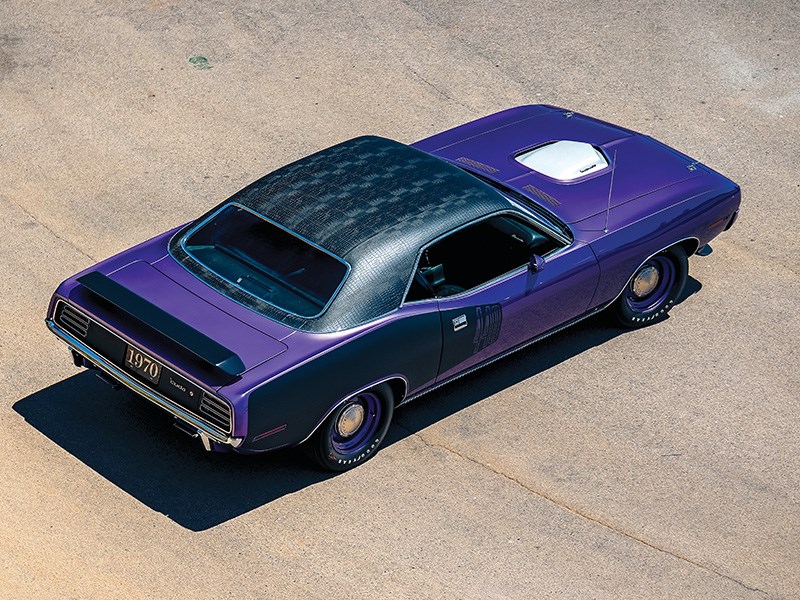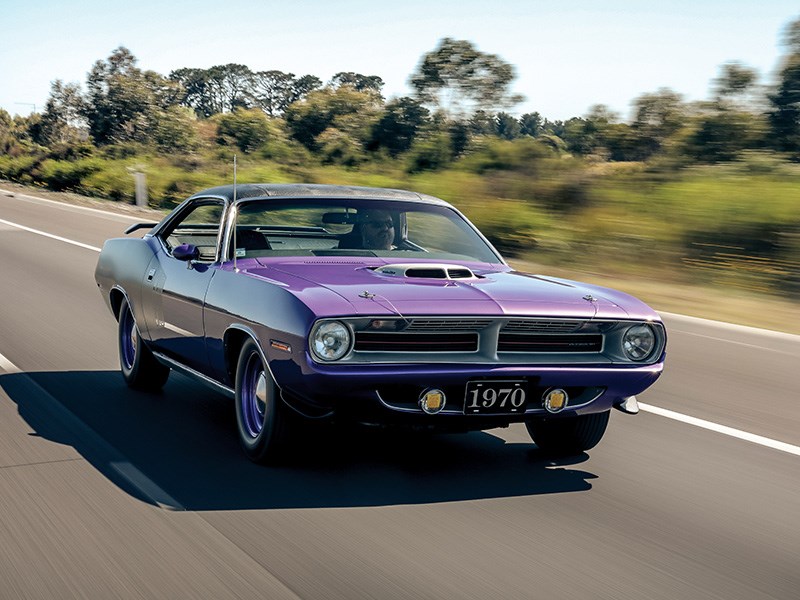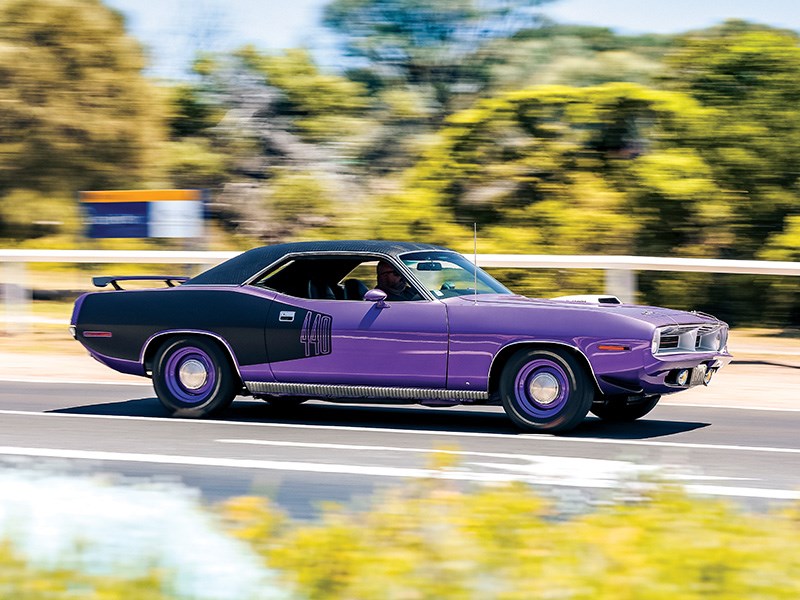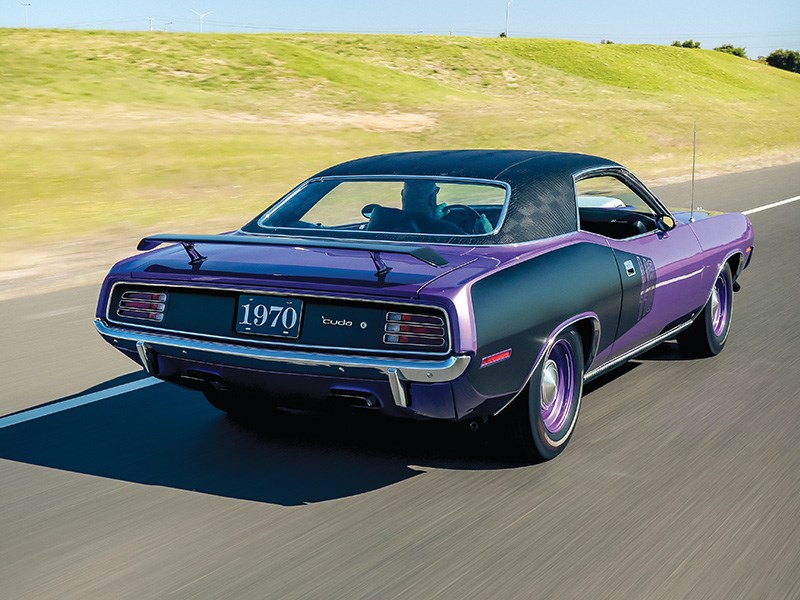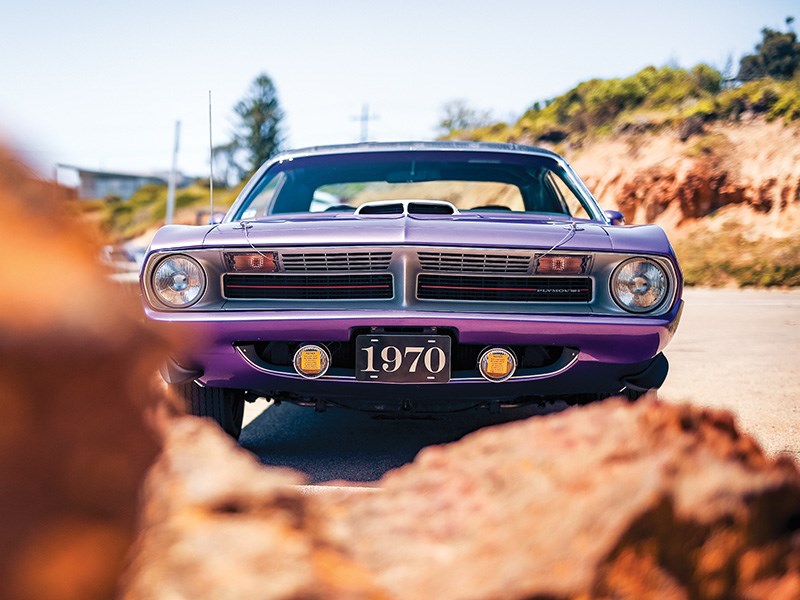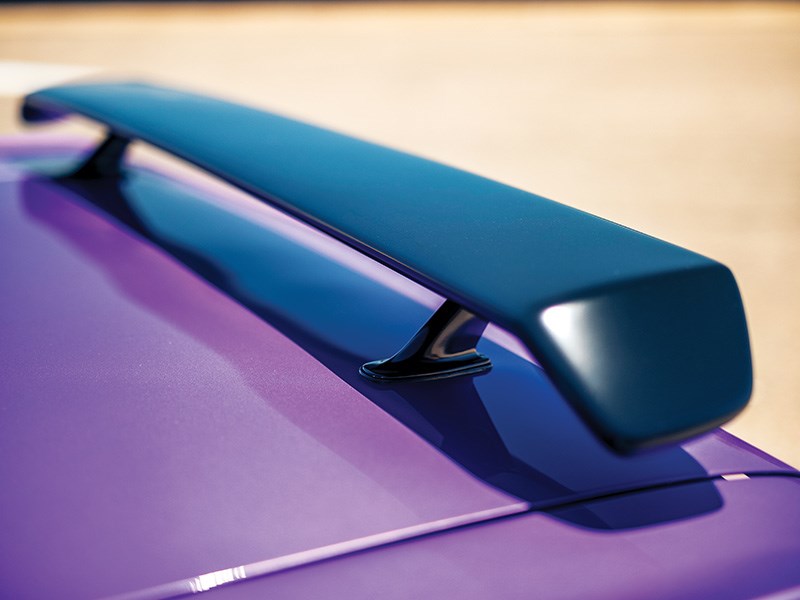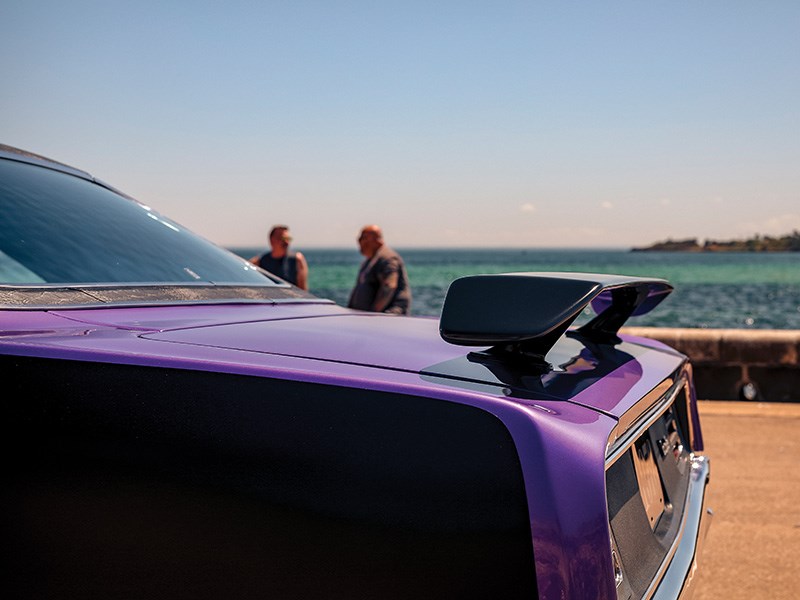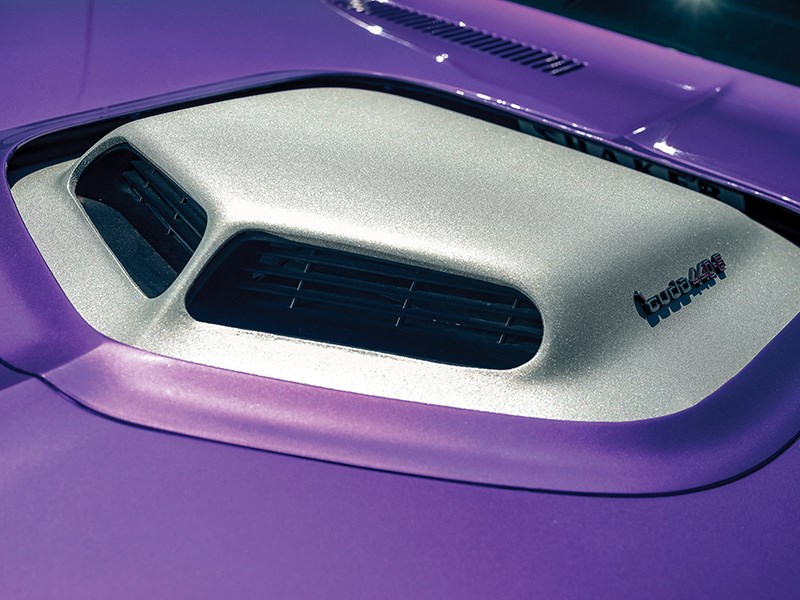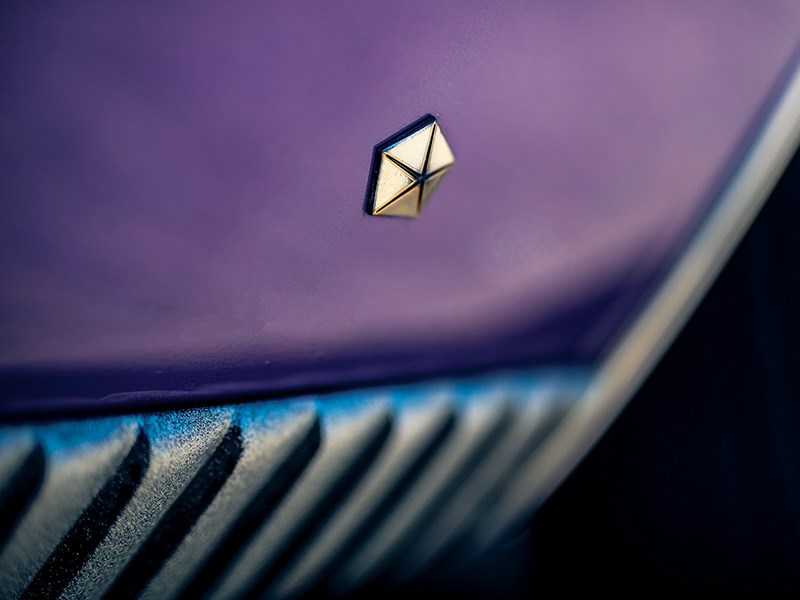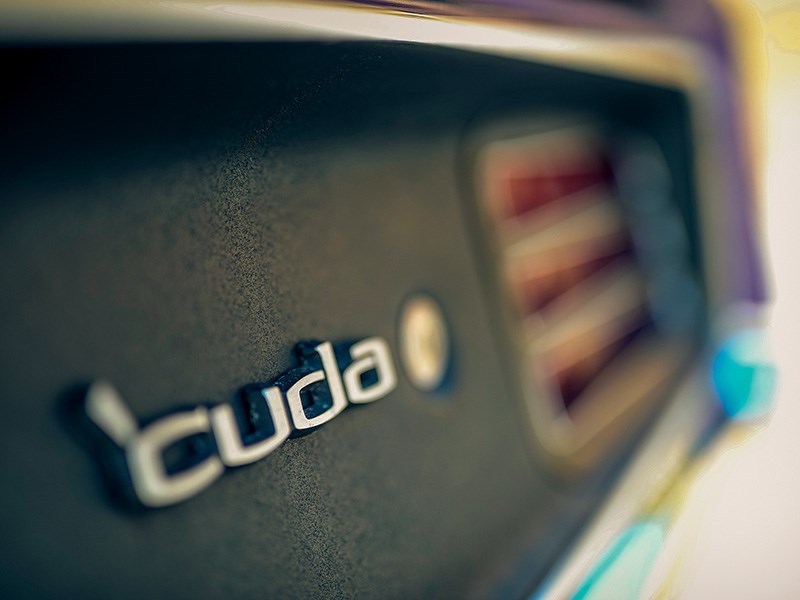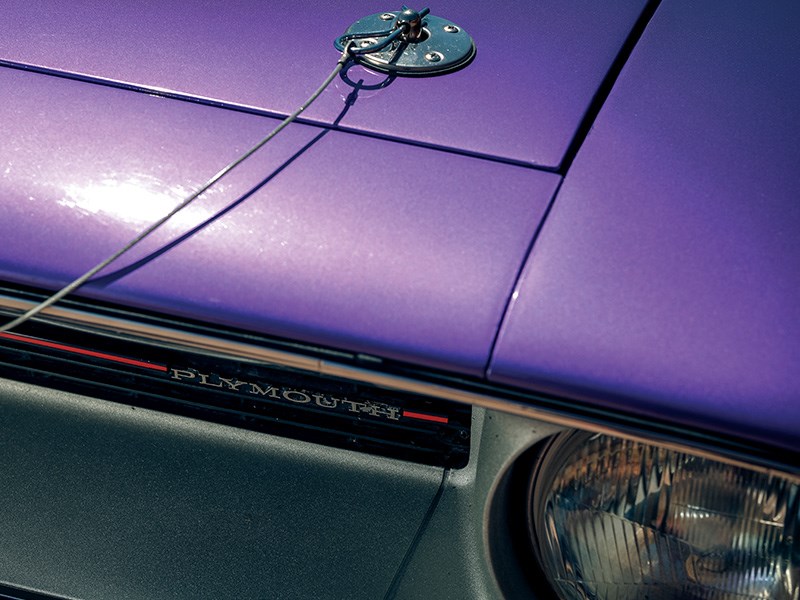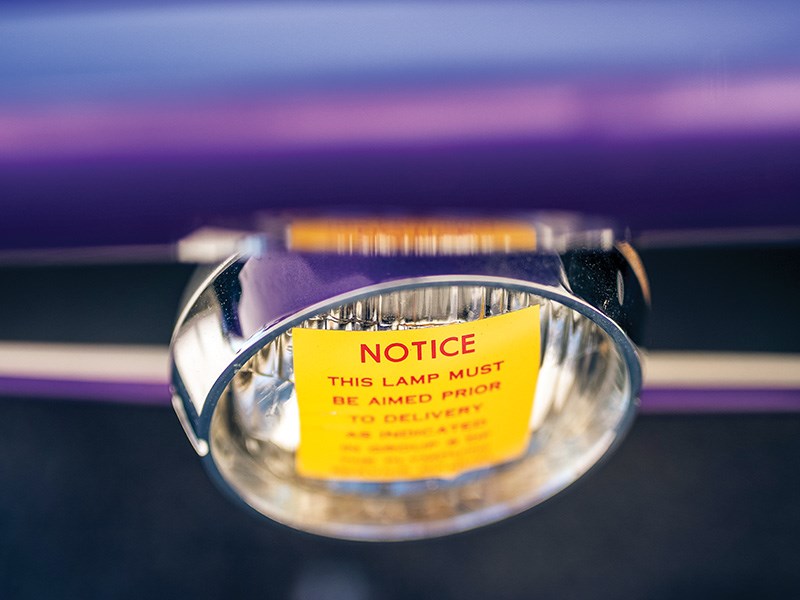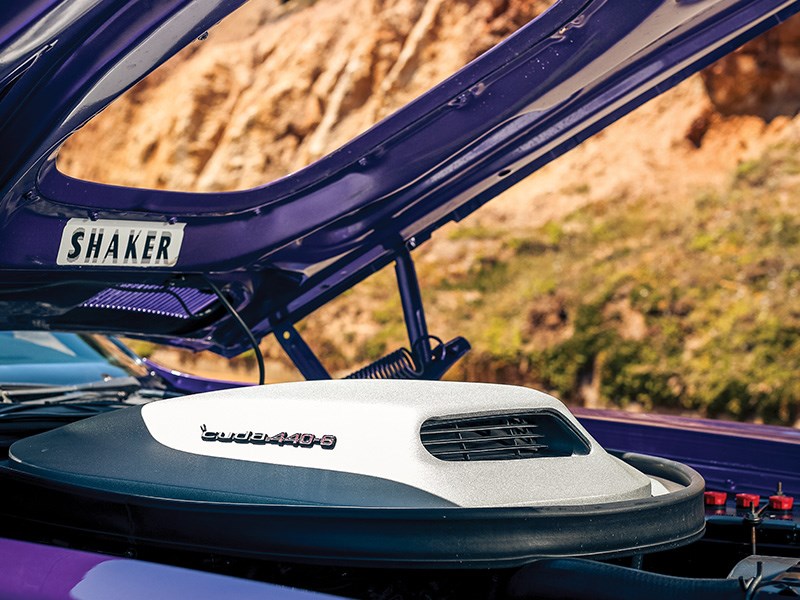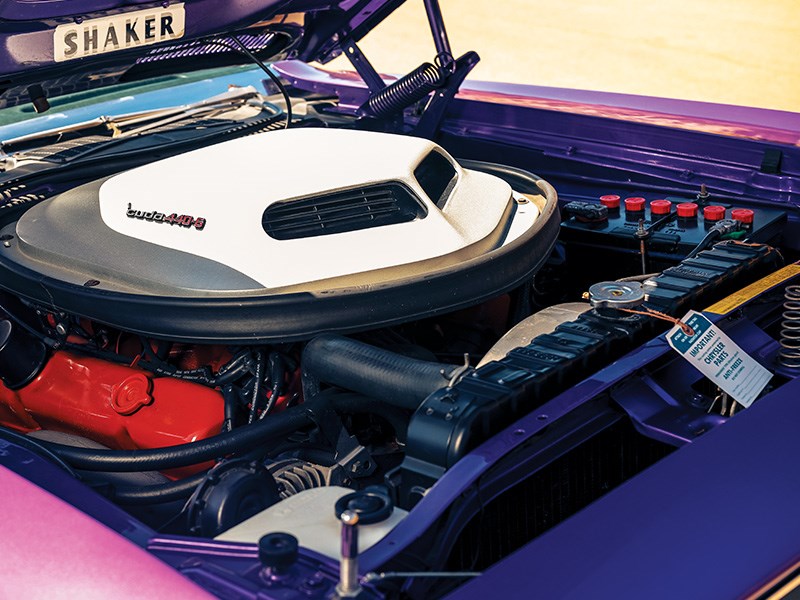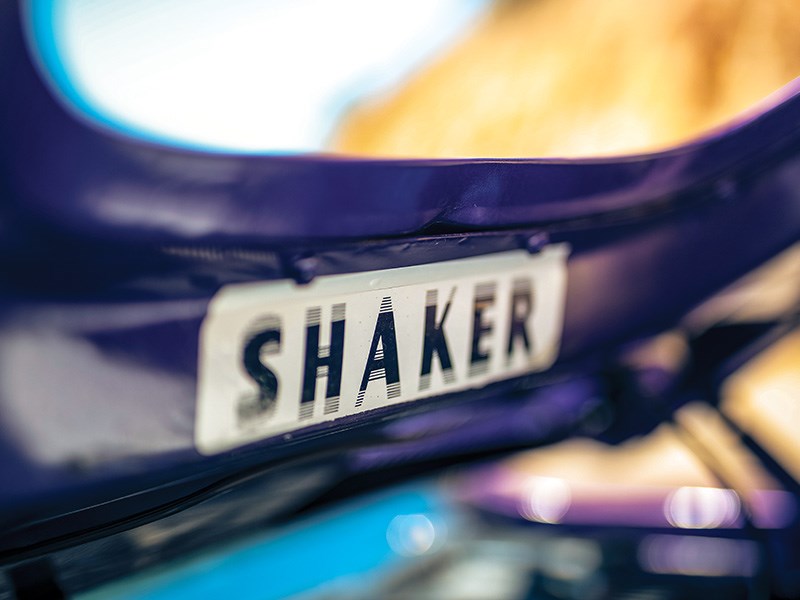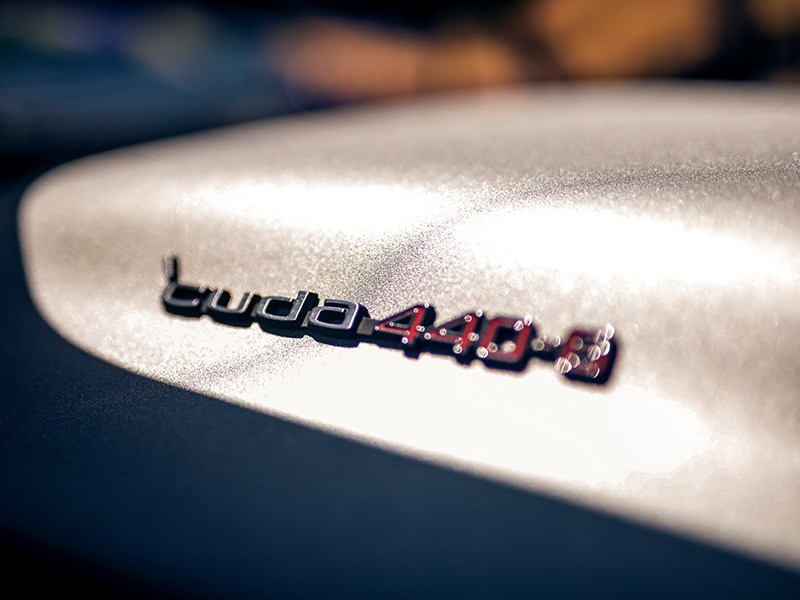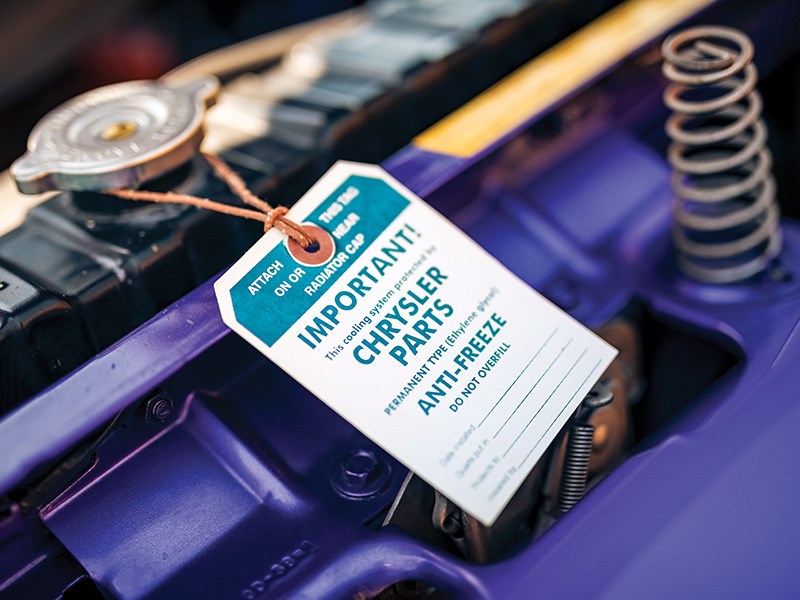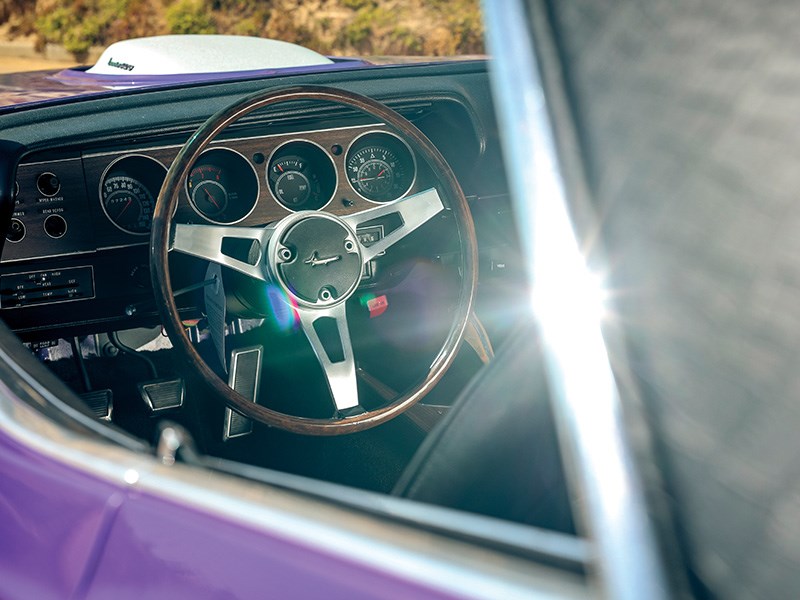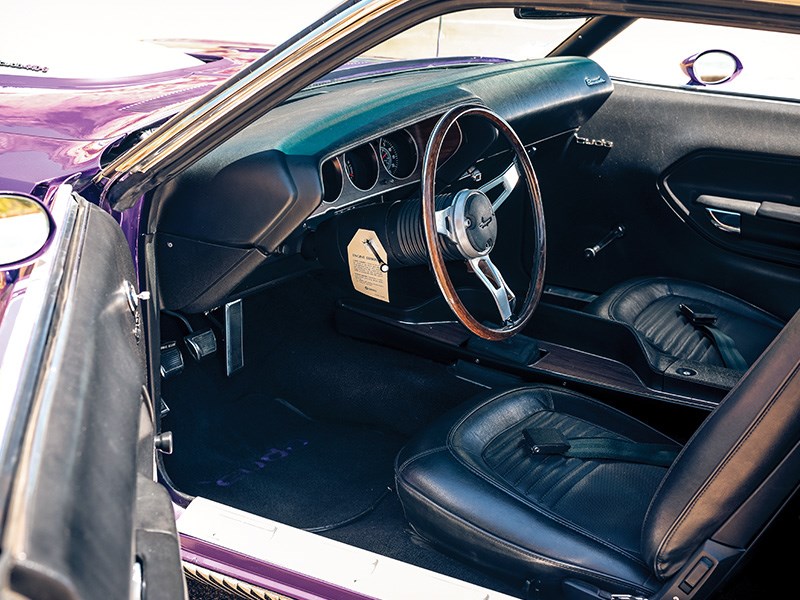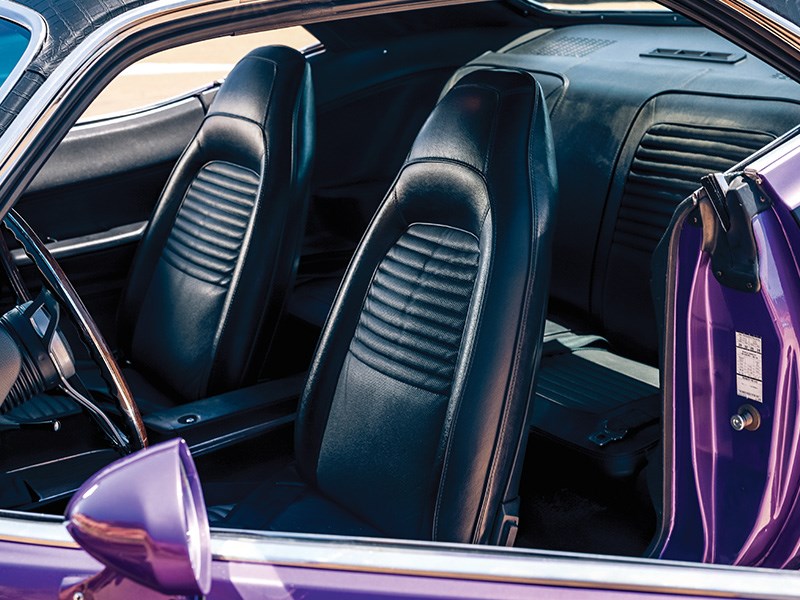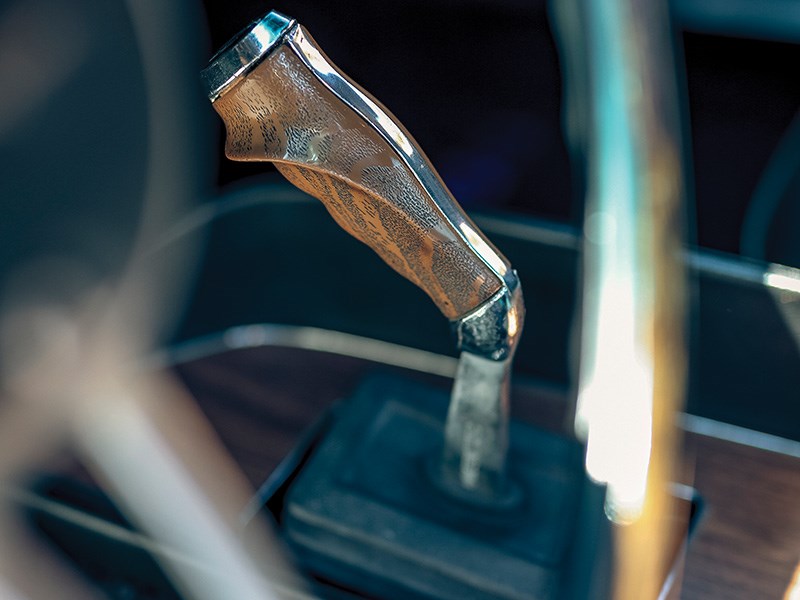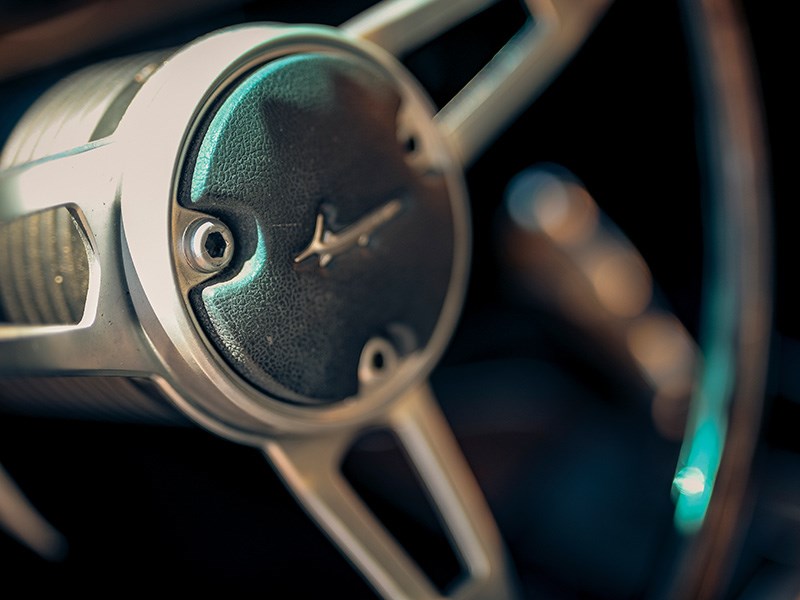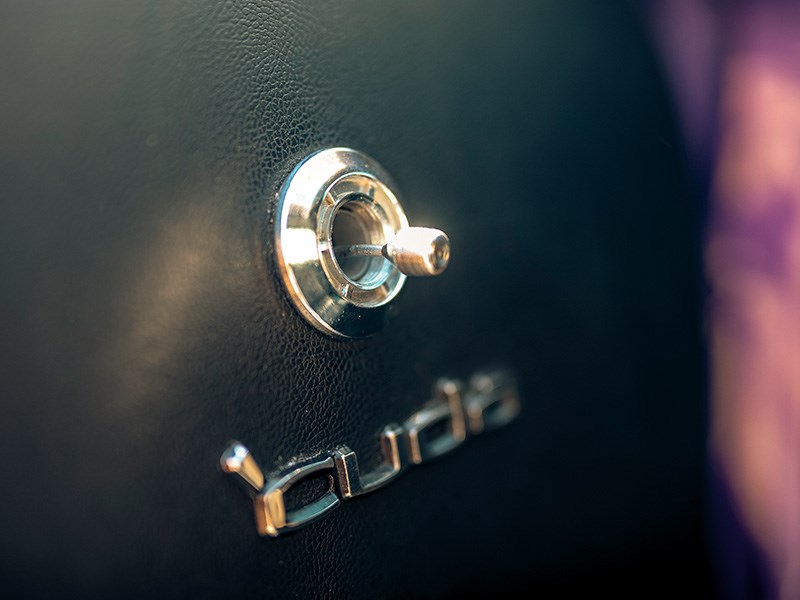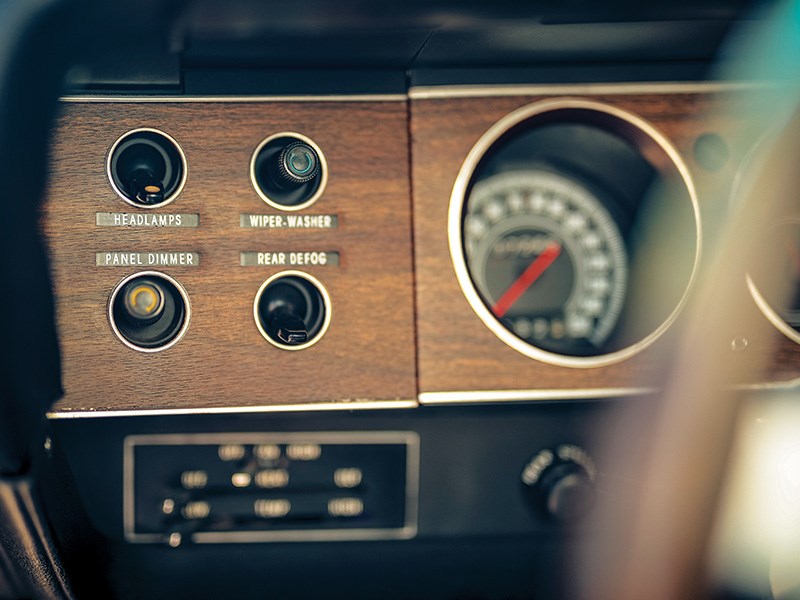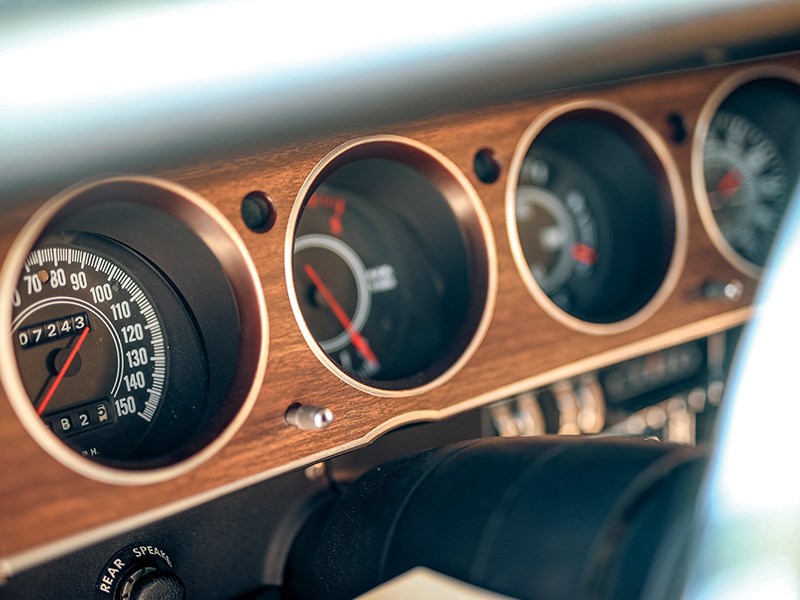 The muscle car that almost missed out
The 1960s were great years for people who loved music, fashion and motoring.
Significant automotive models appeared every year and from 1964, North American roads were ruled by thundering beasts that went collectively by the name of 'Muscle Car'.
Chrysler Corporation had plenty of contenders within this genre, but what it hadn't managed to produce was a serious rival to the big-block Ford Mustangs and Chevrolet Camaros that occupied many North American garages.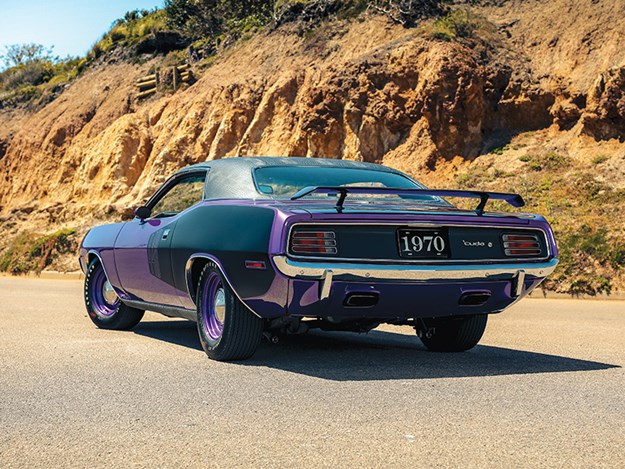 Broad stance, big wing, fat tyres  and clean lines. That's  the 'Cuda
Late in 1969, a pair of Mopar contenders did appear, but by then the age of unfettered and largely unregulated performance was nearing its end.
On one side of Chrysler's contrived dichotomy was the Dodge Challenger; longer, better equipped and more urbane. Appealing to street racers on a budget was the cheerful and chunky Plymouth 'Cuda; built to a price but still sharing the same power units as the Challenger.
| Buyer's Guide: 1970-1974 Plymouth Cuda
Like all US muscle cars, the 'Cuda oozes road presence
When fitted with a 7.0-litre Hemi or 7.2-litre, 440 V8, Plymouth's brutish 'Cuda would serve for many as the ultimate expression of Muscle Car ethos. However, that crown wasn't going to stay aloft for long.
The 1970 model 'Cuda featured here is a rare survivor from a time when mega-engined 'gas guzzlers' were often seen as worthless and many were sent for scrap.
| Read next: Plymouth AAR Cuda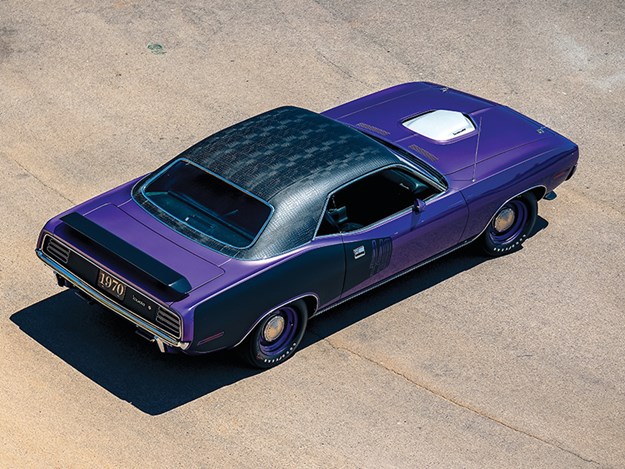 Gator Grain rigid vinyl roof
There weren't a lot of them to begin with either, thanks to encroaching regulation and insurance restrictions. Sadly, the most potent V8s offered in Chrysler Corp cars would not survive past 1971 and anyone wanting a true excitement at bargain prices soon missed their chance.
During two frenetic years, Plymouth managed to build 22,516 of its V8-only 'Cuda coupes but far fewer convertibles. During 1970, dealers delivered 1755 of the 7.2-litre, 440-6V model, but during 1971, as insurers closed their books on mega-engined muscle cars, just 237 coupes and a miniscule 17 convertible versions of the 'Six Pack' Cuda would be sold.
| Read next: 1970 Plymouth Hemi Cuda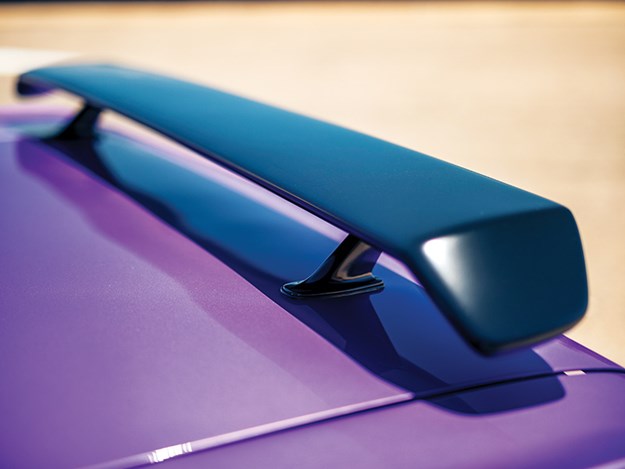 'Our' '440-6 is less common than almost any 'Cuda in existence and endured a fascinating journey on its way to Australia.
Now owned by a retired Melbourne truck driver and performance-car fanatic who goes simply by the name of Spiros, the 'Cuda with its Super Commando engine and trio of Holley carburettors was quite literally the incarnation of his dream car.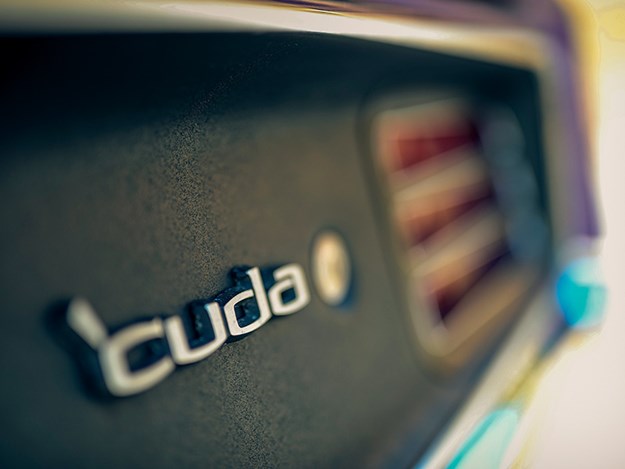 "I had one 35 years ago that looked like this, but it wasn't a genuine car," Spiros explained. "Over the years I had plenty of performance cars and bikes, but when I found out that this one was for sale, I sold pretty much everything including my '32 Ford hot rod and emptied my bank account to buy it. None of that mattered though because I was making my dream a reality."
What Spiros got in exchange for his outlay was not just an exceptional car but one with enough history to justify an on-screen epic.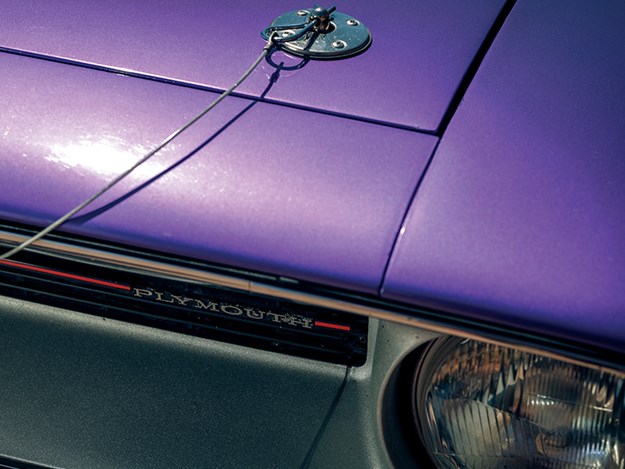 The car was built on 6 October 1969 in the Dodge Main factory at Hamtramck Michigan. That date holds some significance for Mopar enthusiasts, with 25 Hemi-engined cars plus several 440 Six Packs all running down the Hamtramck line on the same day.
Then, if Spiros' 440-6 'Cuda with four-speed transmission wasn't special enough, an extraordinary combination of colours and options made it unique.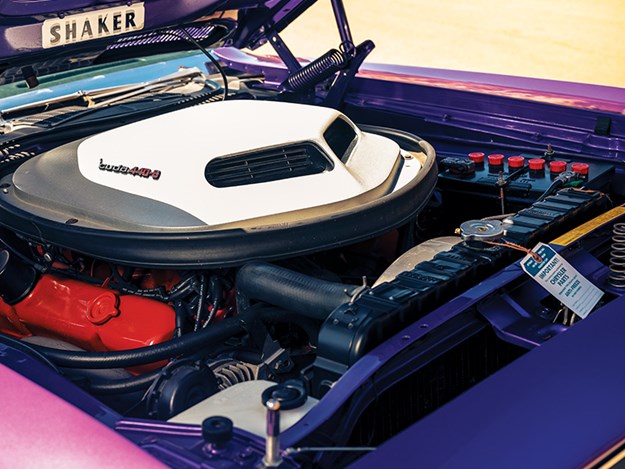 The silver and inviolet, clash pleasingly
"Only 708 cars built in 1970 had triple carburettors with the Shaker air intake," Spiros revealed "and only seven per cent were in this colour, which on a Plymouth is called Inviolet"
"The seat trim was originally white and just one other Shaker car had that, plus it had the energy absorbing Elastomeric front bumper and the boot spoiler which Plymouth called its Go Wing. It also has a very early 8-Track cartridge player."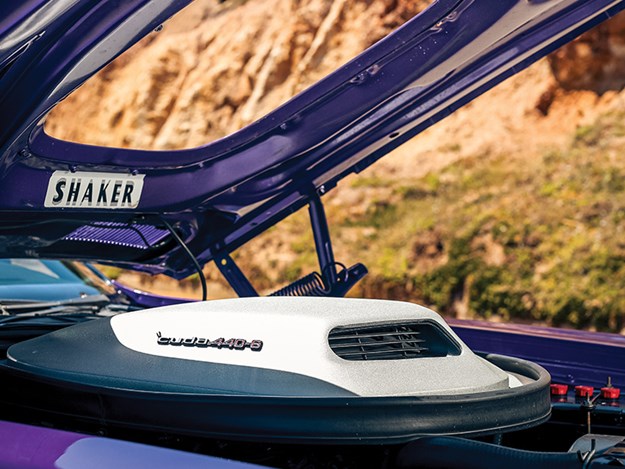 However, the most intriguing addition to Spiros' car had to be its vinyl roof covering.
"It is ridged, just like the skin of an alligator and they called it Gator Grain," he said "Originally the vinyl was kind of a browny-green colour, so not suited to a purple car. However, the dealer who ordered this 'Cuda applied for an exemption, called a Factory Waiver or V08, to get it fitted."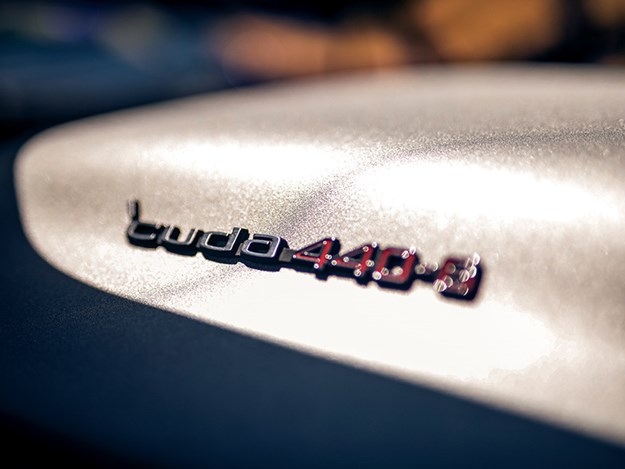 Once complete, the car was dispatched to Zimmer Chrysler-Plymouth in Covington, Kentucky where it sat for several months before being sold. Whether the customer who ordered the car had second thoughts or the finance went sour is unknown, but after finding its first owner the car was onsold to a scrap dealer in Missouri who used it for drag racing.
From there it was freighted, not driven, around 1000 kilometres to Nebraska where it sat for a decade before being restored well enough to win at the 'Cuda Nationals in 2000.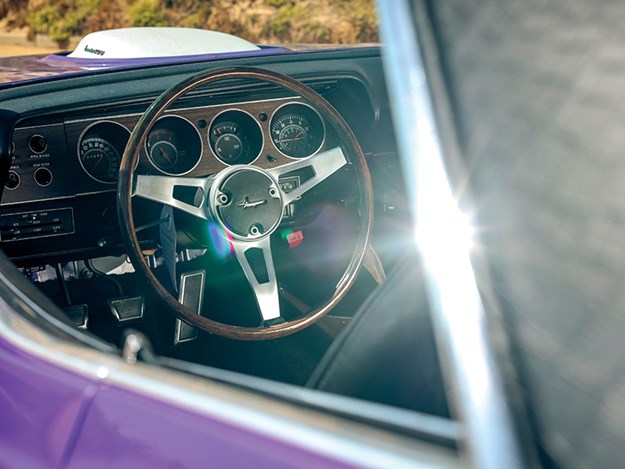 A year later, someone from Putnam Tennessee paid US$85,000 for the car, which when new in 1970 was invoiced at US$4505, and it was finally registered for road use. The saga could have ended there, but the 'Cuda was soon on the market again at US$114,000 and a man from Melbourne asked a couple of Aussie friends in the USA to check it out.
"Their welcome wasn't exactly friendly," Spiros explained "When they arrived to view the car, the bloke selling it came out carrying a gun and made it plain he didn't want to be dealing with anyone who wasn't American."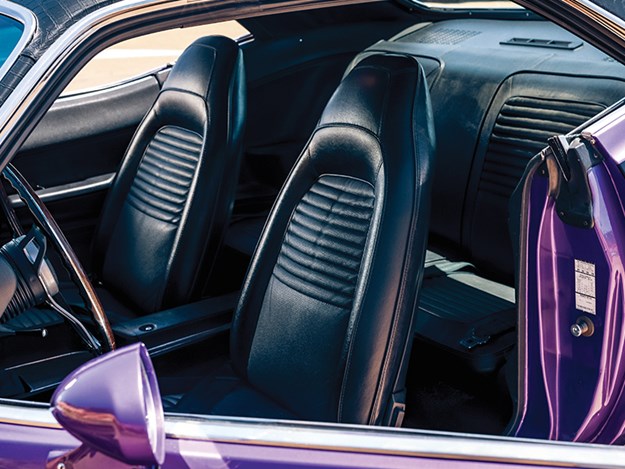 "Eventually the US-born wife of one of the Aussies managed to do a deal on the car, but it still arrived in Australia without any of its show trophies or the space-saver spare wheel."
After more than 30 incredible years, the odometer in Spiros' 'Cuda might well have been on its second jaunt around the dial, but it wasn't.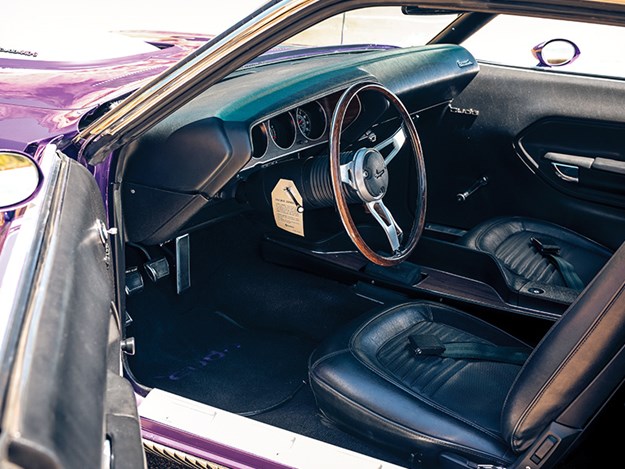 When landed, the car had clocked just 1300 miles under its own power; the legacy of a life spent parked in sheds and as a 'Trailer Queen' doing the rounds of Mopar displays. The car's initial Australian owner took the total to 4000 and now, after some time in Spiros' care, it shows 7300 miles or 11,750 kilometres.
After Spiros bought the car, he took photos including all the tags and emailed a Mopar authority in the USA. Word was that this particular guy rarely spoke to anyone, so Spiros was shocked when the next day he got a reply confirming that the guru knew the car and its provenance. He also provided details for a former owner who filled in a lot of history.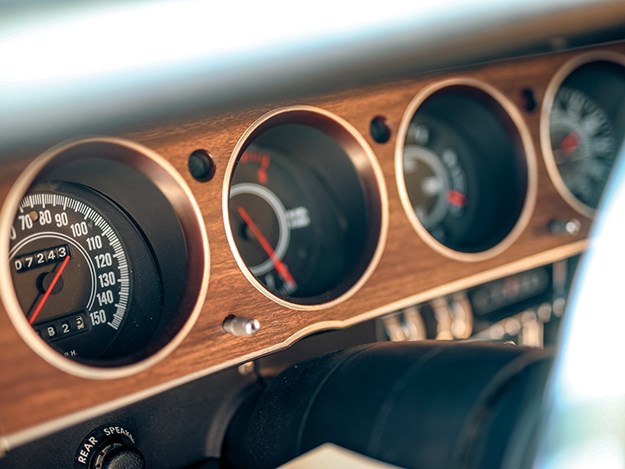 Faux wood dash, seen on most US cars
"I want to put the car back to original which means replacing the interior which was changed when it was restored," Spiros said. "I have correct-pattern vinyl coming from the States and I'm going to have the trim done here to exactly the pattern used in 1969. I also have the correct spare wheel on order."
Then there are the unmissable 440 decals which dominate the car's profile and are termed 'billboards'.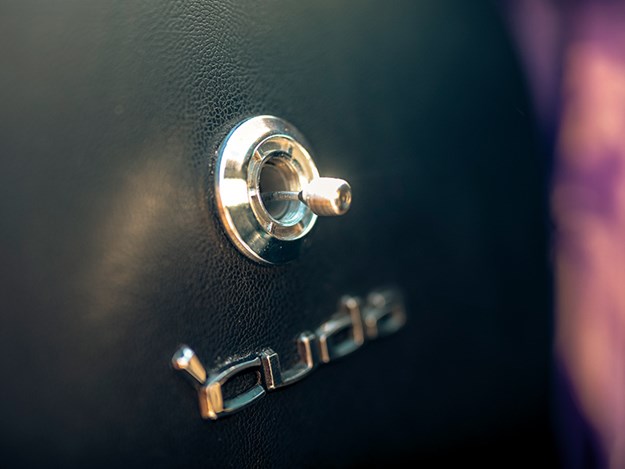 "I know they are wrong for a 1970 car,' admits Spiros, "but I fitted them because I like them. Once the rest of it is returned to original, they will be going too."
Spiros says he doesn't drive the car far but does drive it often and loves the effect it has on people.
"With some of them it's like they have Tourette's; just spluttering and four-letter words but mostly I love the reaction of kids," Spiros revealed. "In traffic a few months back a little kid in the car beside me was going nuts, yelling 'Dad, Dad, look!'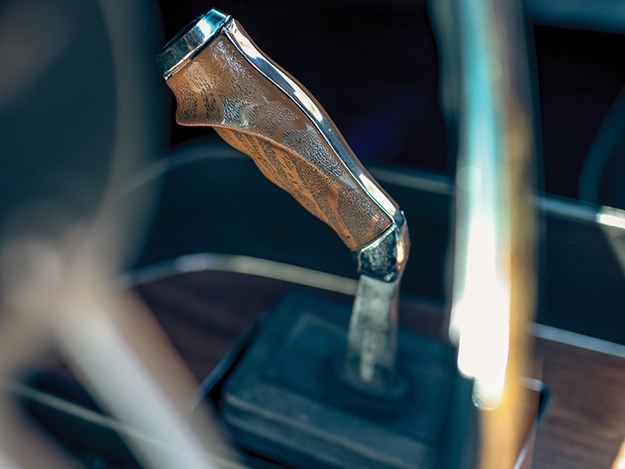 Woodrim sports tiller and three pedals
"A while back I got hold of some Hotwheels models of a purple 'Cuda and I keep a few in the glovebox, so at the lights I tossed one to the dad through his open window. The look on that kid's face was unforgettable. It is the kind of car that nobody can ignore."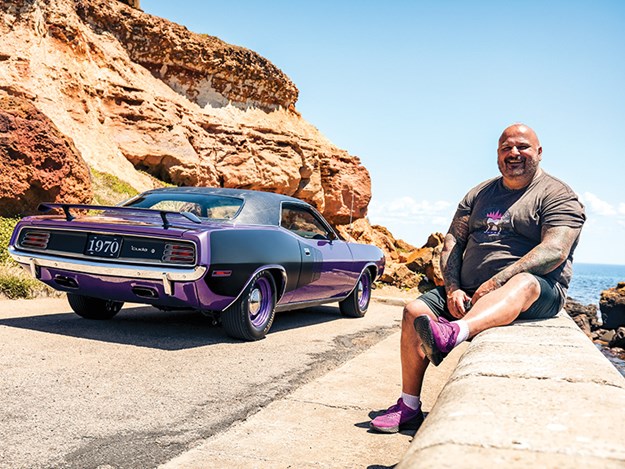 1970 Plymouth 'Cuda specs
NUMBER BUILT: 17,242 (all 1970 'Cuda coupe), 5314 (all 1971 'Cuda coupe)
BODY: integrated body/chassis two-door coupe
ENGINE: 5211cc, 5565cc, 6275cc, 6974cc or 7206cc V8 with overhead valves, single or triple downdraft carburettors
POWER & TORQUE: 279kW @ 4800rpm, 554Nm @ 3600rpm (440-6bbl)
PERFORMANCE: 0-96km/h:
5.9 seconds, 0-400 metres
14.4 seconds (440-6 4-speed)
TRANSMISSION: 3 or 4-speed manual, 3-speed automatic
SUSPENSION: Independent with torsion bars, control arms, wishbones, telescopic shock absorbers & anti-roll bar (f); live axle with semi-elliptic springs & telescopic shock absorbers (r)
BRAKES: Drum or disc (f) drum (r) with power assistance
TYRES: F70-14 bias ply
From Unique Cars #461, Jan 2022
Unique Cars magazine Value Guides
Sell your car for free right here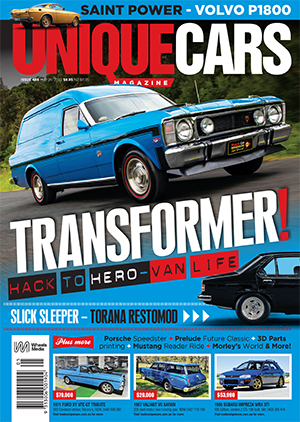 SUBSCRIBE TO UNIQUE CARS MAGAZINE
Get your monthly fix of news, reviews and stories on the greatest cars and minds in the automotive world.
Subscribe