Ford Falcon XB John Goss Special
---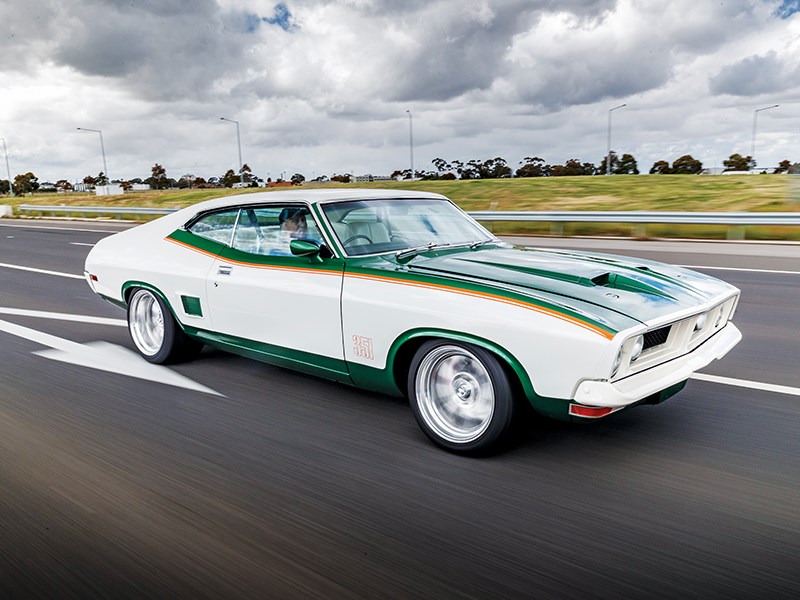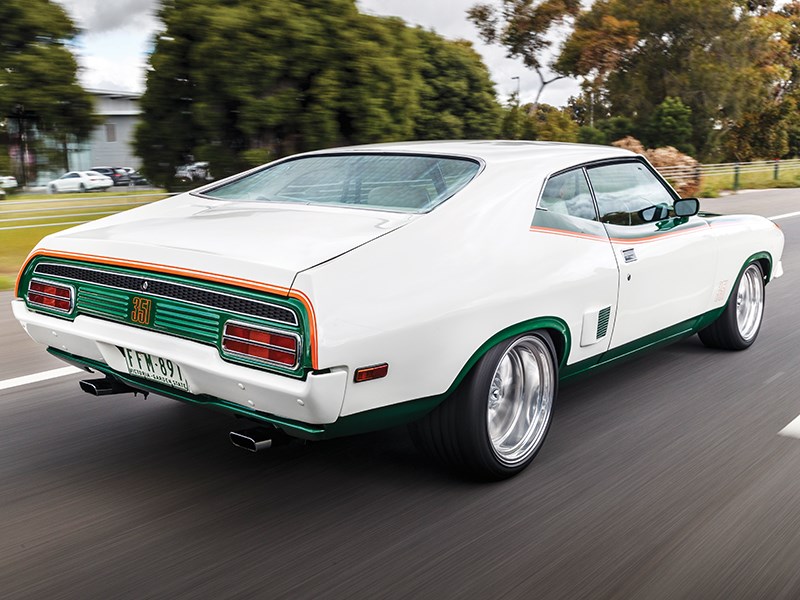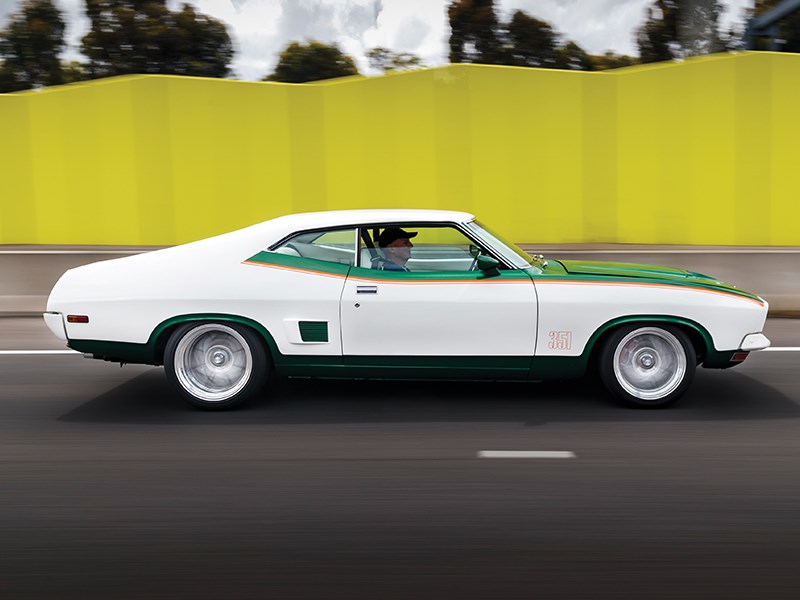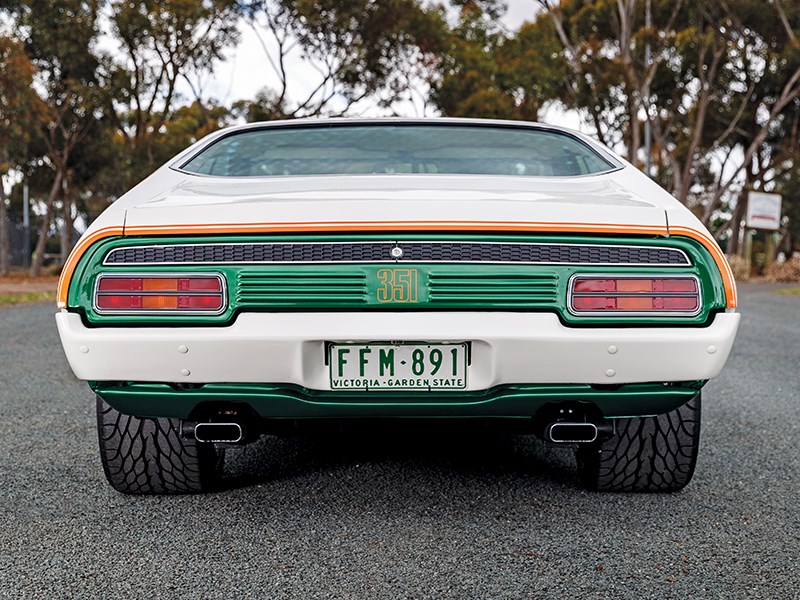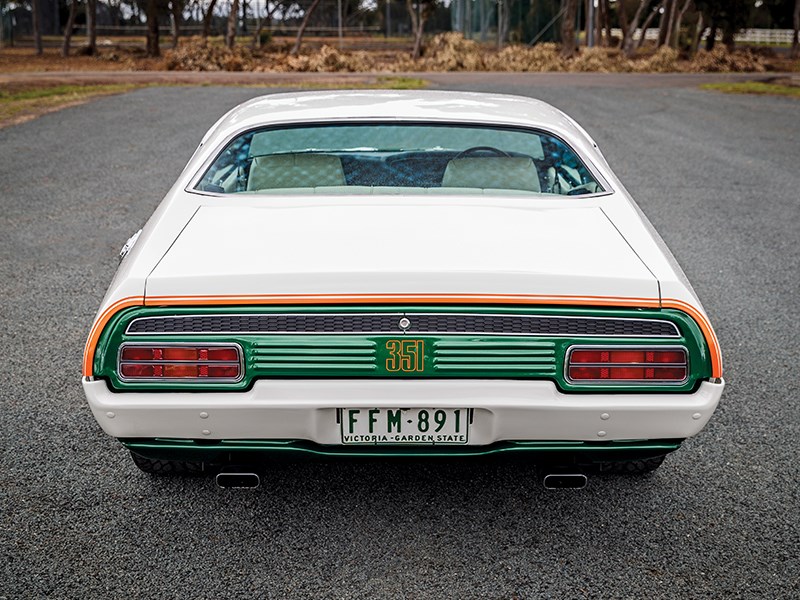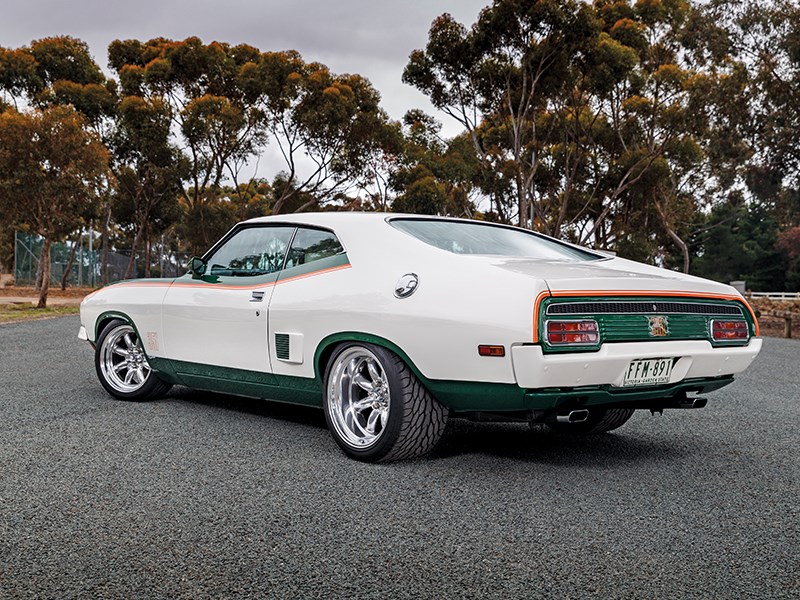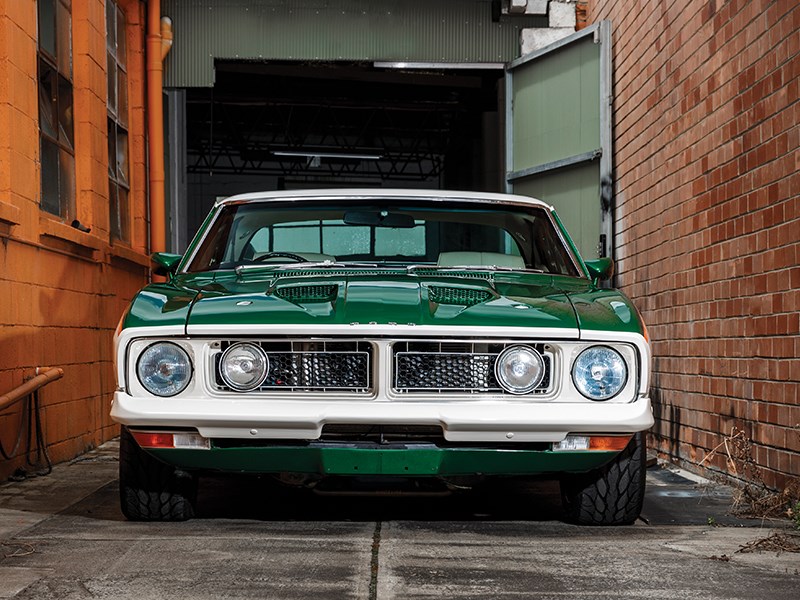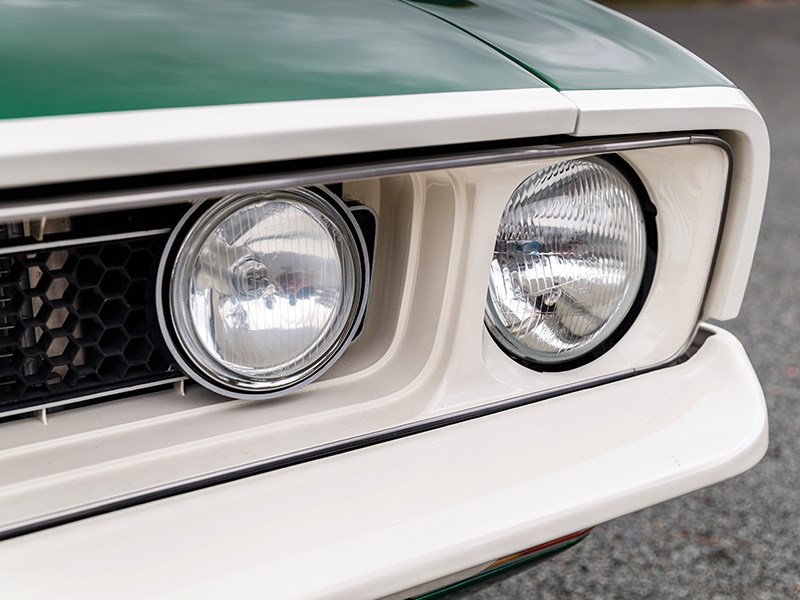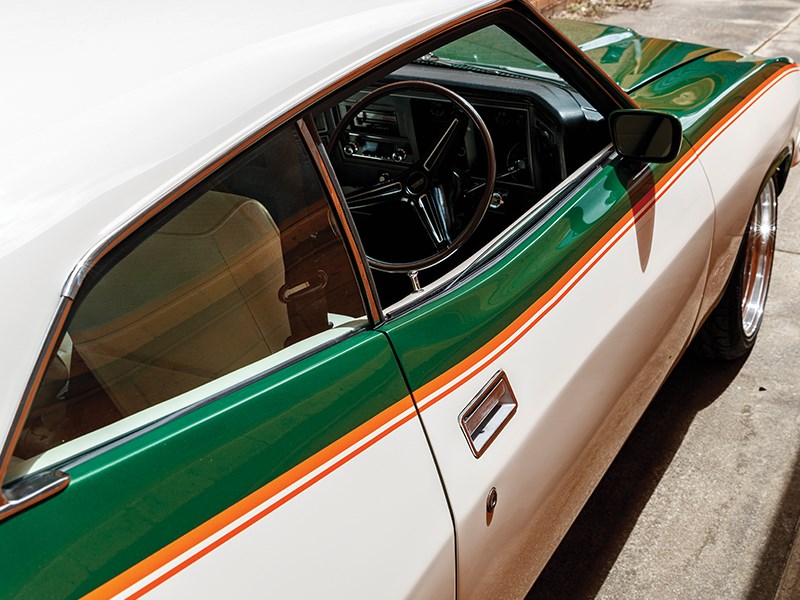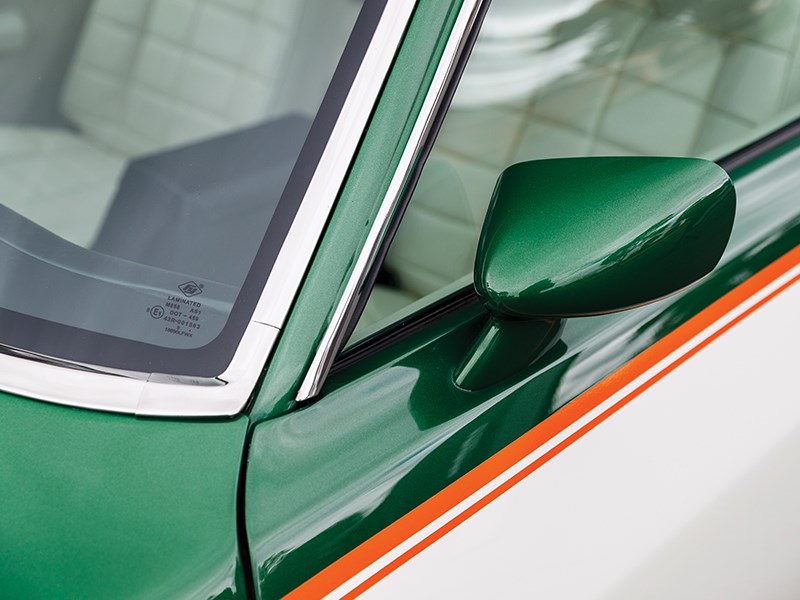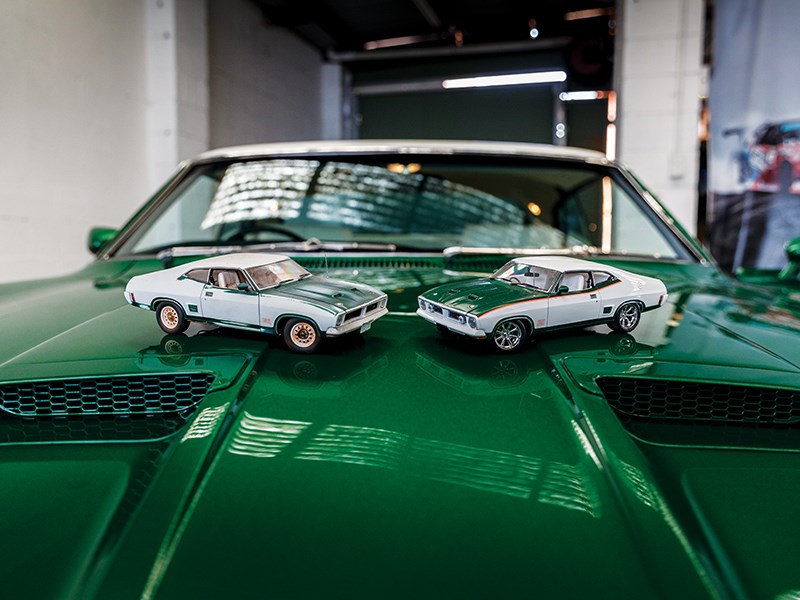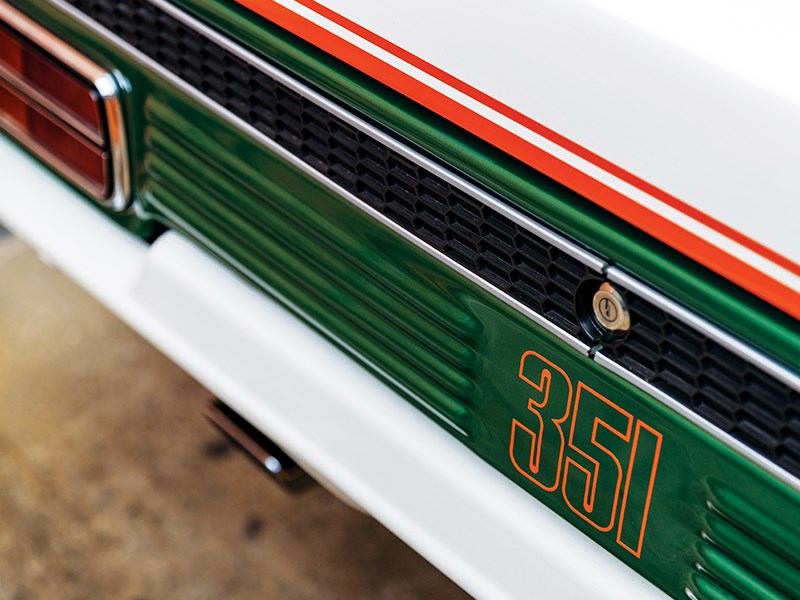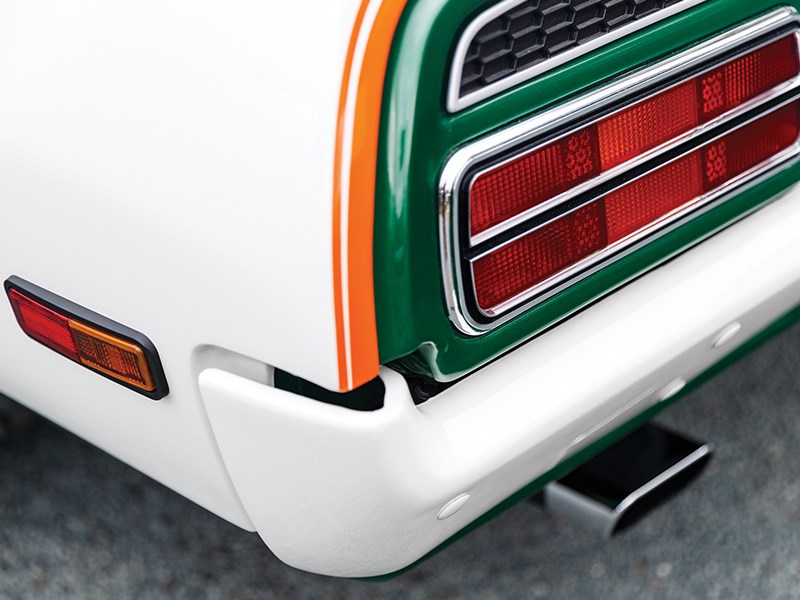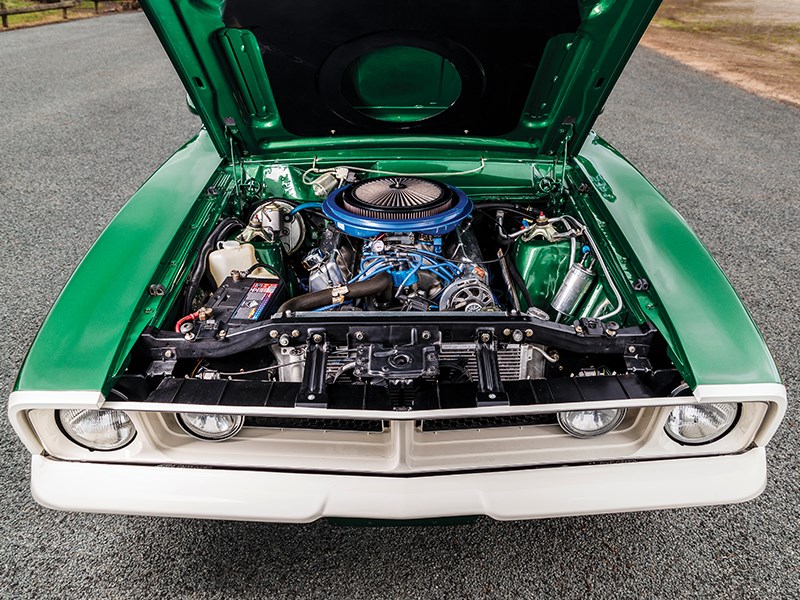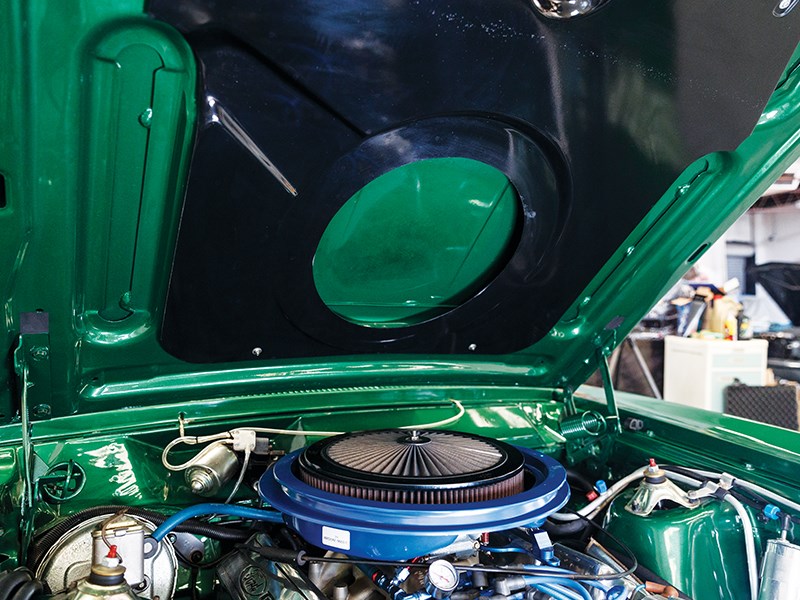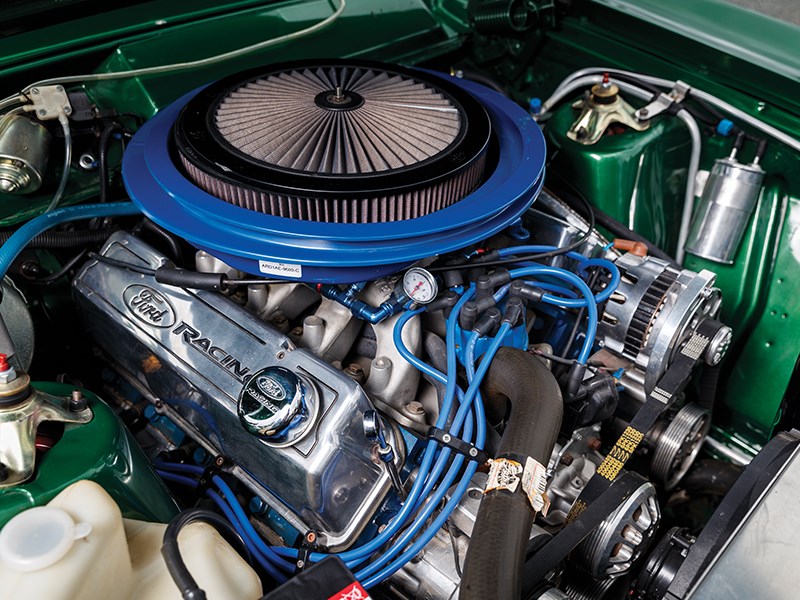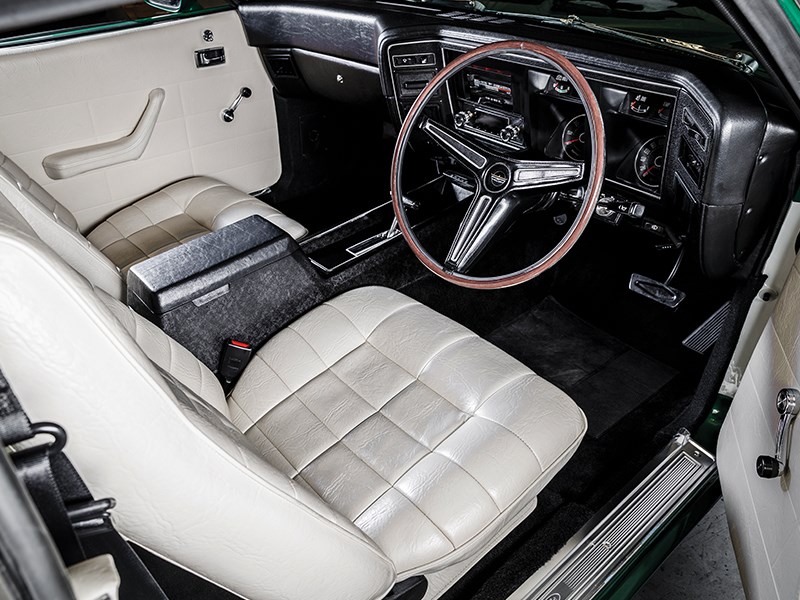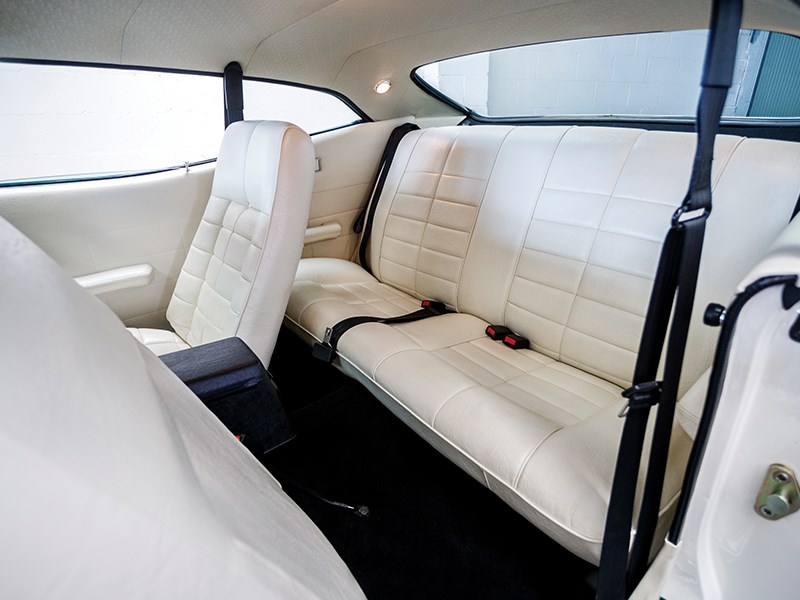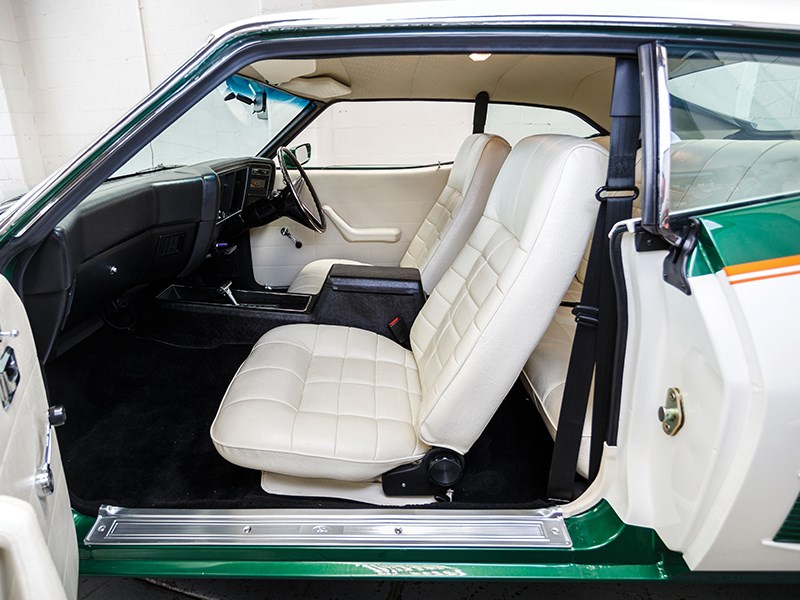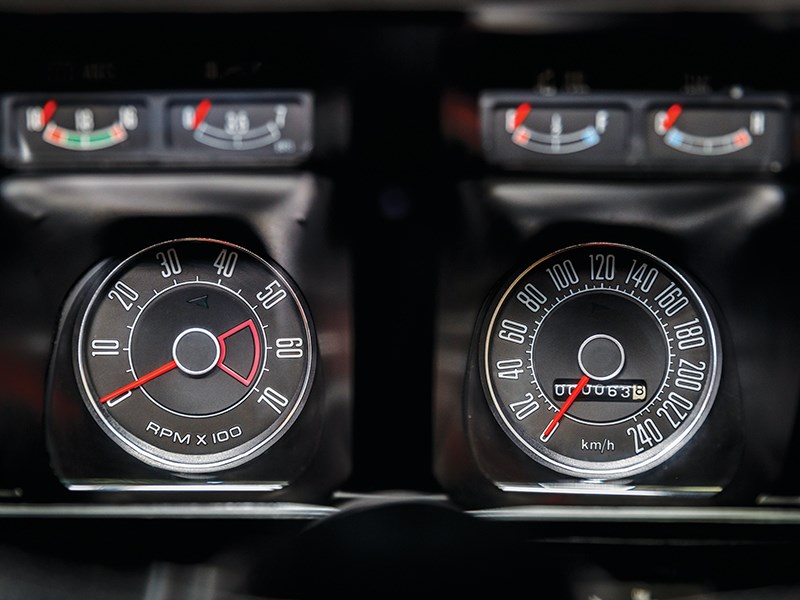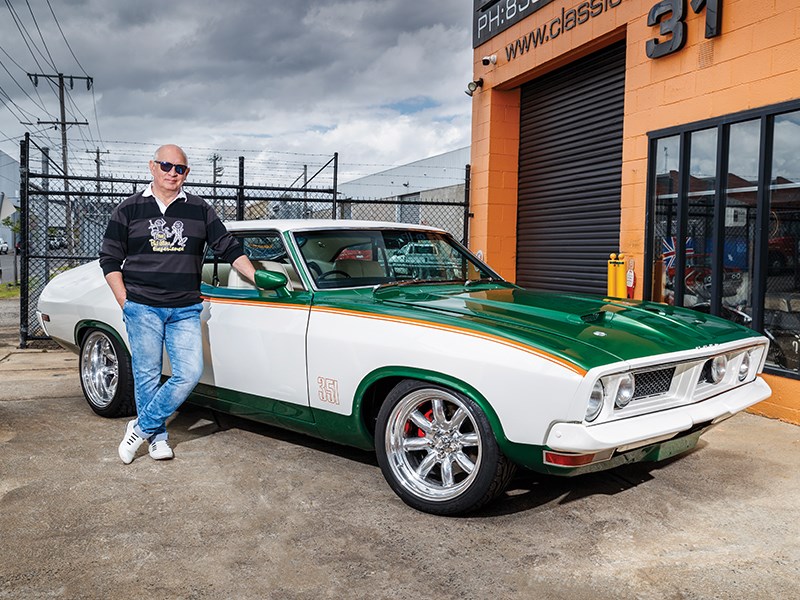 This is the John Goss Special we reckon Ford Australia should have built
It honours the man and his achievements (Goss is the only one with his name on the winner's trophy of the Australian GP and Bathurst 1000), more meaningfully than the original car bearing his name, launched August 1975.
The John Goss Special was a limited edition Ford Falcon XB two-door hardtop produced to celebrate Goss' Bathurst win in 1974.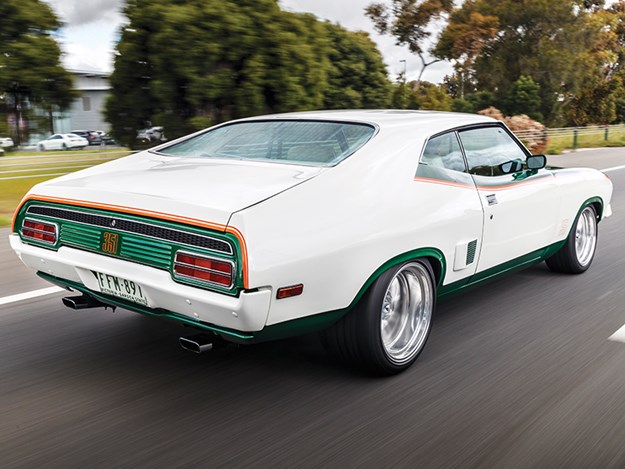 The wheels fill the huge rear guards
Starting life as a Falcon 500 with a 302 V8 and four-speed manual or three-speed auto, with the addition of sports handling suspension and the GS Rally Pack. Polar White was the colour of the body, bumpers, steel wheels and grille. Contrasting Apollo Blue metallic or Emerald Fire (green) metallic, covered the twin nostril bonnet and A-pillar, the engine bay, along the waistline, lower body, and rear panel. Orange striping and decals were used on both. Inside it scored white vinyl upholstery, a black dash, carpet, and centre console.
Some dealers dressed them with front and rear spoilers and colourful seat inserts.
| Read next: Legends - John Goss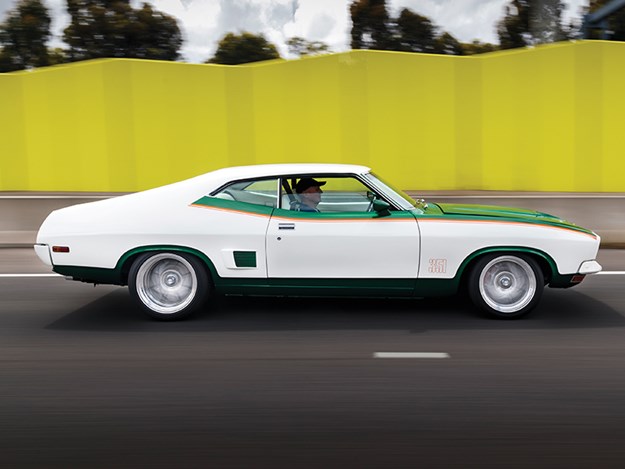 Emerald Fire and white. Superbird profile looks magnificent

It's unknown exactly how many John Goss Specials were built with Ford never announcing numbers. They were recorded as Falcon 500 Hardtops with production running from July 1975 to November 1975.
At the time Sports Car World and Motor Manual magazines suggested two production runs owing to its popularity. That wouldn't be a surprise. Gossy was hugely popular.
The owner of this recently completed John Goss Special is Peter Papp.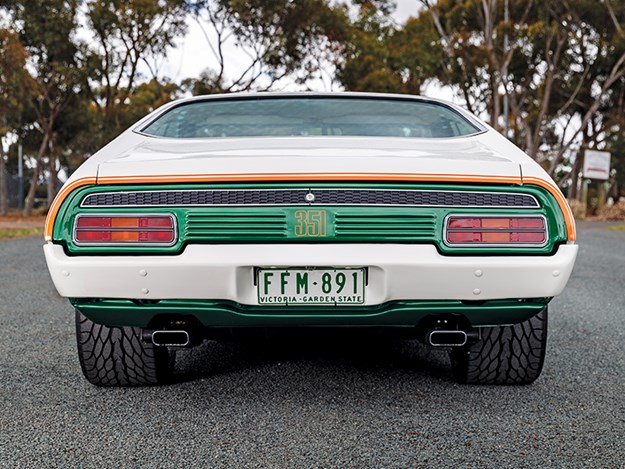 Originally after a Falcon GT coupe but unable to find one Peter spotted this John Goss Special on eBay and put in a bid before heading interstate for work and promptly forgetting about it. Days later his secretary told him a guy named Paul had rung him to tell him he'd bought a car.
| Read next: 1975 Ford XB Falcon John Goss Special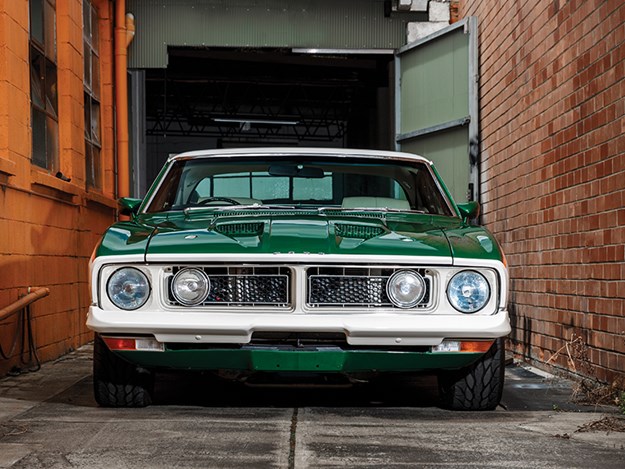 The GT grille improves the look 

"Suddenly it triggered I'd bought the John Goss Special on eBay and had only seen photos of it," says Peter.
"I rang Paul who told me he and the car were in Queensland so I arranged transportation to Melbourne. He said it wasn't really running. When it arrived it was still registered in the original owner's name in Melton (Victoria) and never registered in Queensland. I pretty much became the second owner."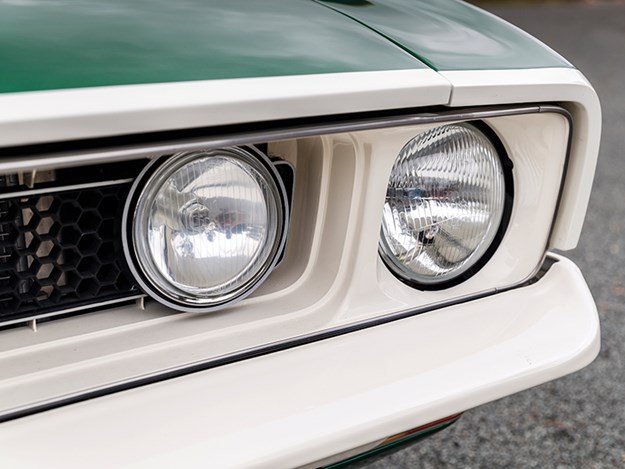 On arrival at Peter's factory he saw it was in need of some TLC so he and his son-in-law stripped it to bare metal and sent it to the sandblasters to discover the true condition of the body.
According to Peter on return he discovered rust in the right places - at the base of the right side A-pillar and around the rear window but the rest of the body was in excellent condition.
Once the rust had been removed the body was shipped off to Fitzroy panel works who brought it back to its original hue of Emerald Fire over white, and once back in Peter's hands he went to town with the sound deadening.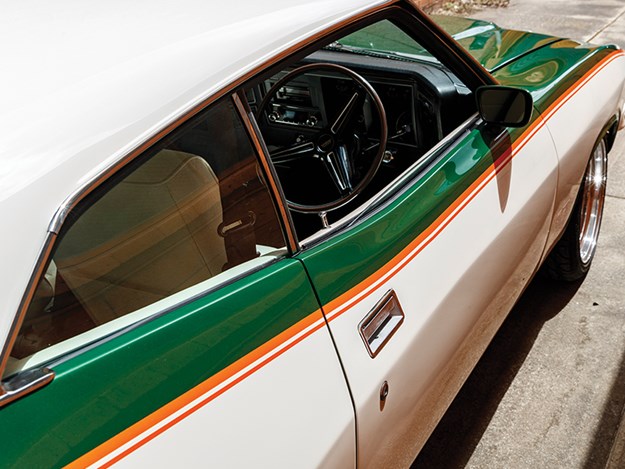 "I wanted this to be my ooh- ahhh car," Peter says with a big smile. "So I was prepared to spend the money to have it the way I wanted it."
That included flinging the existing 302 V8 with its cracked block and inserting a mildly worked 351 Cleveland with special pistons, heads, cranks, rods, cams etc. Peter reckons it's putting out about 400 horsepower.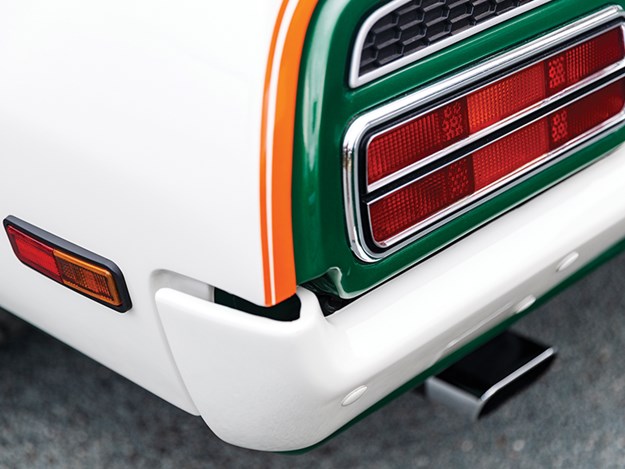 "It has got a bit of mumbo but I didn't want a race car. I wanted a car I could cruise in and if I wanted to have a play there was plenty of power to do so," says Peter.
Bolted to the 351 is a C4 auto and drive is through a GT rear end with nine-inch diff and disc brakes.

Missing from the Goss Specials was aircon so Peter sourced a system from a Fairmont as he wanted a few modern luxuries when driving it.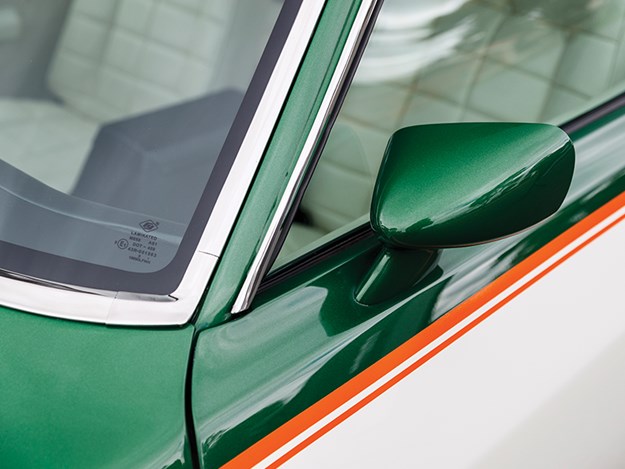 "I never wanted a Trailer Queen," says Peter I am meticulous but I don't build cars that are totally authentic to the time. "I want to take the car out and enjoy it. There are a lot of things in this car that you wouldn't think were there."
Peter points to the bonnet vents as an example. He has made them functional whereas on the original car, they were purely decoration.
Another example is the integrated aircon and then there's the audio system. It has split speakers at the rear and two amplifiers. There are crossovers and a 12-inch subwoofer, all hidden away so as not to ruin the original look of the cabin.
While the Goss Special wore the standard 500 grille Peter has replaced it with an XB GT version, which he reckons is much better looking and keeping more in the spirit of the car.
The rebuild of Peter's Goss Special has taken 11 years and like a lot of projects it went in fits and starts, squeezing it around other projects that paid the bills, family life and the dreaded Covid lockdowns.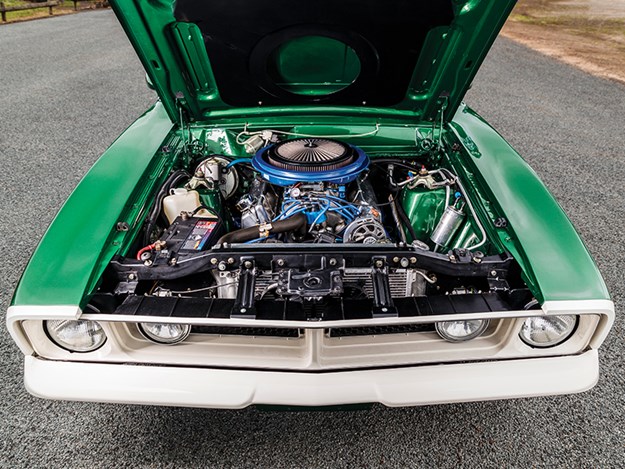 The 351 Clevland sits neatly in the bay. Note the functional nostril intake system
The car was pretty much completed a year ago but there were a magnitude of small fiddly jobs that have to be done. Now they are completed Peter can finally get out and enjoy it.
"I love the wheels. They were especially made to fill the guards without cutting the tub. I wanted a race car look but I wanted it as a road car with that tough look that's just enough. The tyres are from a Lamborghini in America and the rears are 13-inches wide. Russell Stuckey of Stuckey Tyre Service was enormously helpful and helped select the right tyres.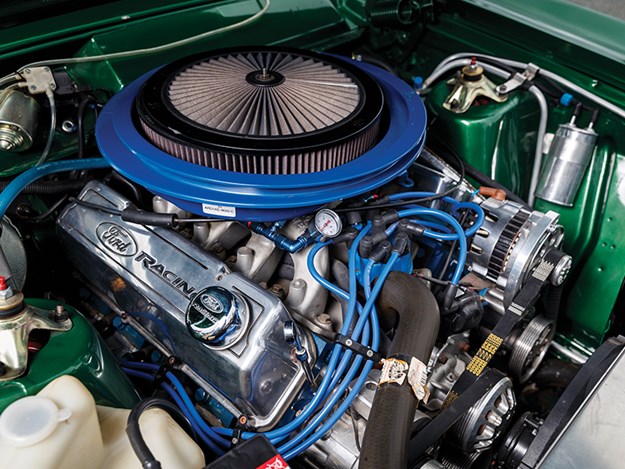 "I think my Goss Special is how Ford should've built it and possibly how John wanted it. I can't imagine him settling for a Falcon 500 with stripes. He was a racer through and through and it should've been a GT based car, as I have done with mine.
I'm very proud of it I've built a lot of other cars but this one pulls the strings of my heart."
Did Peter have a budget in mind when he started?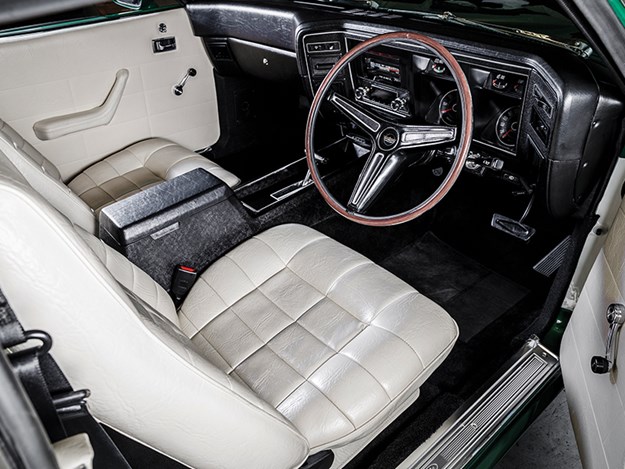 White seats were the only colour offered
As I asked, he started laughing, Of course he did but went way over it and he reckons it was a bit like building a house, starting with plans and a budget but ending up with something vastly different, and superior. On this journey Peter has also met many new friends who remain close to him today. Something he says you can't put a price on.
Being an avid touring car fan and growing up in the golden motorsport era of the seventies Peter knew about the John Goss Special. As a teenager he'd ride his bike from Broadmeadows family home, in the shadow of Ford head office, up to Calder to watch the racing. Back then there were no freeways or major roads it was paddocks and thistles most of the way according to Peter.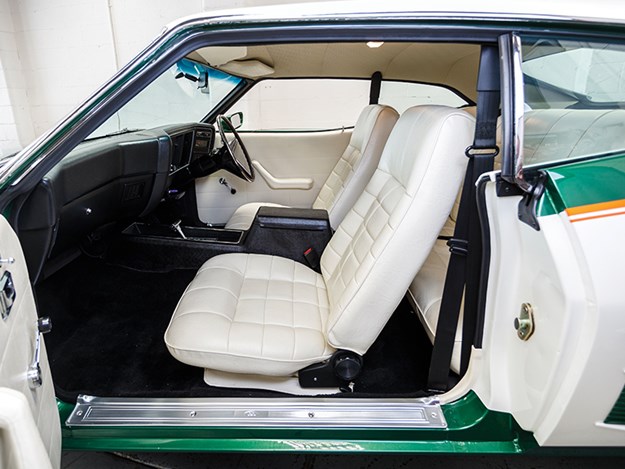 These days Peter gets more of a buzz building cars than driving them and derives enormous satisfaction seeing the end result. He sees the projects like an artist sees a blank canvas and once it is completed, it's time to move on.
Peter says the Goss is very smooth on the road and thanks to the body deadening, it has a Fairmont like quietness and refinement to it although you can still hear the rumble of the twin exhausts.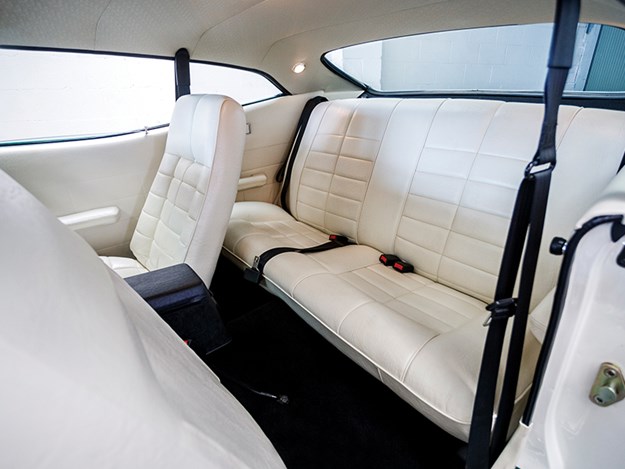 The modified suspension isn't over the top so the ride remains comfortable but with sharper handling. Peter was after a 70s Australian muscle car that wasn't cumbersome and without all the idiosyncrasies of cars from that era. So far trips have been confined to short distances, system check drives really and it has proven one hundred percent reliable. The plan is to head north in Victoria and enjoy cruising on the highways.
Peter's mates have suggested a run along the Great Ocean Road, and while he knows the Goss will handle it with ease, that's not what it's meant to be. It is a Grand Tourer so driving on the highways and freeways is what Peter is most looking forward to.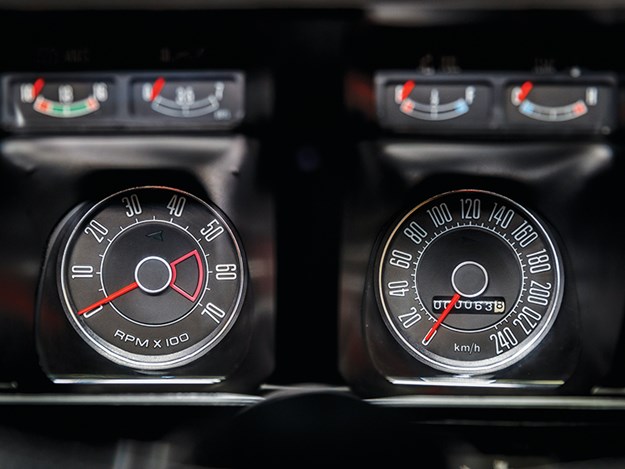 For Peter it isn't about the money, it's a passion, an obsession and chasing perfection.
Eleven years in the making, Peter is very proud of the result. Which is why if someone was to make him the right offer for this lovingly restored and improved John Goss Special with original paperwork, he might hand over the keys.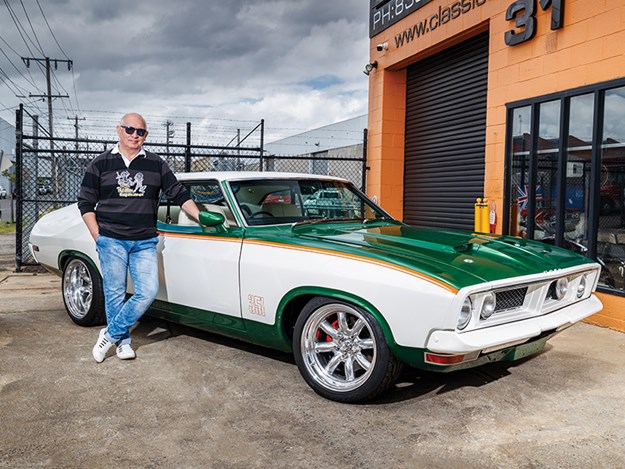 Peter and his 'proper' JGS
1975 Ford XB Falcon John Goss Special
Original vehicle*
ENGINE: 4942cc V8, OHV
POWER: 179kW @ 5000rpm
TORQUE: 409Nm @ 2600rpm
WEIGHT: 1410kg
GEARBOX: 4-speed manual/3-speed automatic
BRAKES: Discs/drums
COST NEW: $6217 (auto)
From Unique Cars #460, Dec 2021
Unique Cars magazine Value Guides
Sell your car for free right here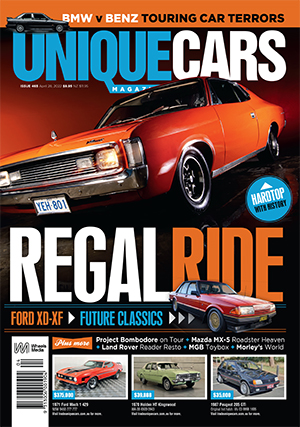 SUBSCRIBE TO UNIQUE CARS MAGAZINE
Get your monthly fix of news, reviews and stories on the greatest cars and minds in the automotive world.
Subscribe