20 years of Holden Monaro CV8
---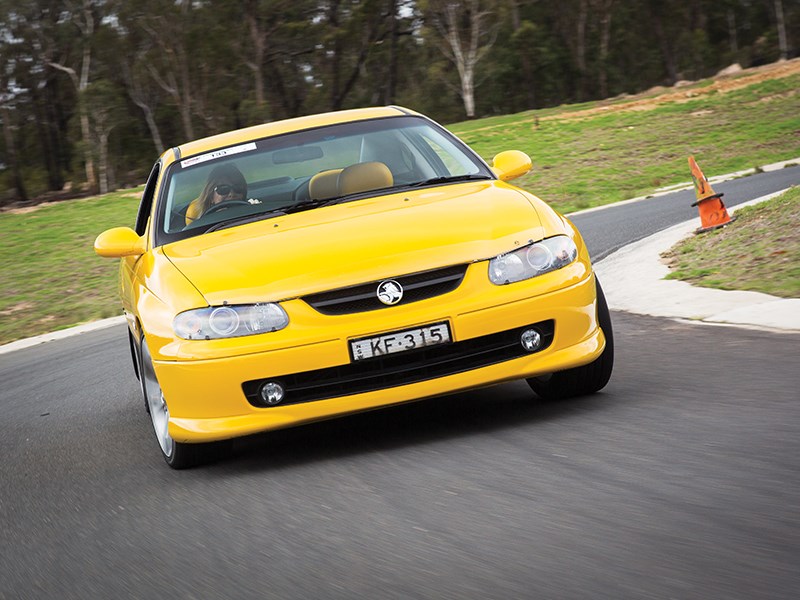 It's 20 years since Holden's new-millennium Monaro arrived in showrooms. We take a lustful look back at how it was born, how it was built, how it made headlines and how it made more than just its own history
Sydney Motorshow 1998: Holden lifts the cover from a VT Commodore two-door coupe concept/show car on the morning of the media preview day. There is a hailstorm of applause from gobsmacked journos (including me).
To use that old cliché, it's a show-stopper.
It's instantly – and hopefully and logically – tagged the 'new Monaro'. That afternoon – Thursday 15th October 1998 – in the decade before phone cameras and the everything-instant-everywhere of social media, that dark blue Commodore coupe made headlines in newspapers and on TV news bulletins.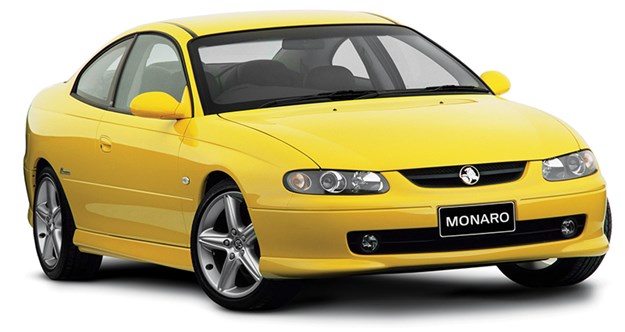 But there was more to the story. The show car that surprised us was secretly built: Only a tiny number of Holden staffers knew of its creation, and that added to the newsworthiness – the wow factor – of its showing.
In fact, there's no mention of it in Holden's 1998 Sydney Motor Show paperwork… that's how secret it was!
| Read next: Holden Monaro - generation 3
The Commodore coupe began as a few casual sketches by Holden Design team members in the mid-1990s stage of styling the VT Commodore. Holden Design's boss, Michael Simcoe, famously refined the lines by sketching it on his loungeroom wall.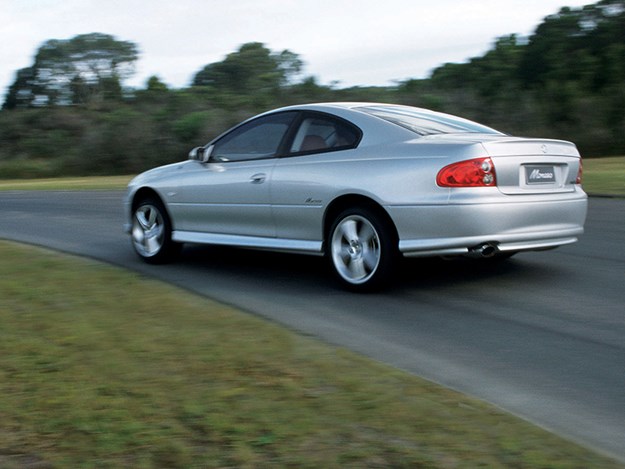 It was created in clay and the styling taken from it; the show car built using a cut-down sedan. Completed a couple of days before the show, the car was trucked to Sydney and driven onto its show plinth and covered in the middle of the night ready to show the world the next morning.
It was a larrikin act of confidence by a small bunch of cool kids at Holden.
After its stunning debut, almost a quarter-million people saw the coupe at the show. Holden – the company and its dealers – were hammered by people who wanted one.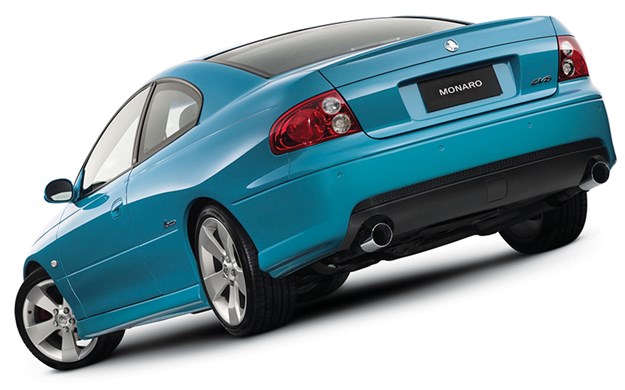 That incredible response ambushed Holden honchos. who had to seriously consider building it. It wasn't a ridiculous idea as the concept car was – in Mike Simcoe's words at the time – "a totally deliverable design".
In other words, this car could be built. Simcoe and his team had done more than just build an inanimate show car; they'd done most of the hard yakka such as thinking about seating positions. In fact, that show car was a driver; there was stuff-all funny business under that blue exterior; there was no technical reason why the car couldn't be actually manufactured, for-real.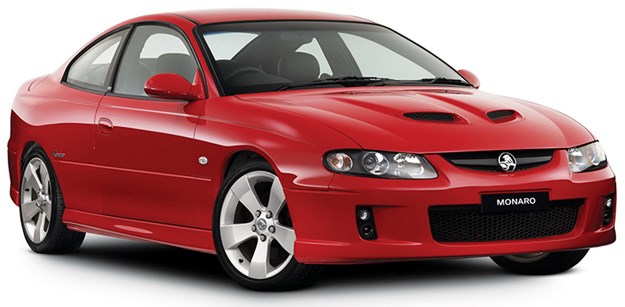 But being a surprise, it wasn't in Holden's list of future models. After a year of anticipation, of 'Holden Should Build It'-type magazine articles, of I-wonder-ifs and I-hope-so from people in pubs around the country, Holden revealed it was to build it.
A question remained: Would it be named Monaro? Maybe not, hinted Holden PR people at the time. This was in the days before the Aussie muscle car boom, when the Monaro badge was possibly tarnished with a 'dickheads doing burnouts' reputation…
Could the Monaro badge rise above that? Could it be considered premium? Aspirational? Cool?
Yes.
In December 2000, nearly a year before the car was to go on sale, as a supercharged V6 (CV6) and V8 (CV8), Holden showed the Monaro badge, satin-finished and a respectful nod to the chrome badge of 1968. As enthusiasts insisted, the car could be nothing but Monaro, and might actually be a nothing car without that birthright.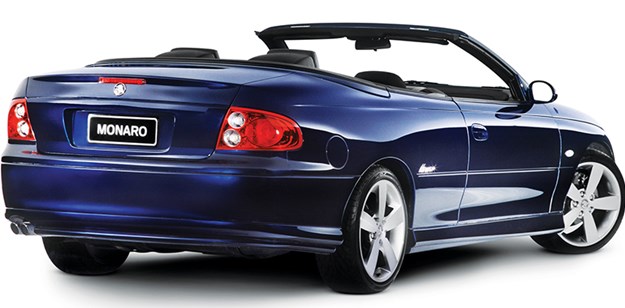 Sexy convertible missed the cut
It's one thing to hand-build a show car but the making of Monaro had to be perfectly sensible for the car to make perfect sense. Thanks to the then-new computer tech used so successfully for designing VT, the development of Monaro could be faster than before; the previous need to hand-build experimental cars could be skipped-over, allowing engineers to build prototypes that were far closer to the finished product. These days, we can design and 3D print stuff at home but the rapid prototype tech was revolutionary at the time.
Monaros of the 60s and 70s shared boot lid, rear bumper and the complete floors with sedans. But the new Monaro's sexy butt meant these components – plus the boot bulkhead and parcel shelf – were unique. The shorter tail required new exhaust hardware, too.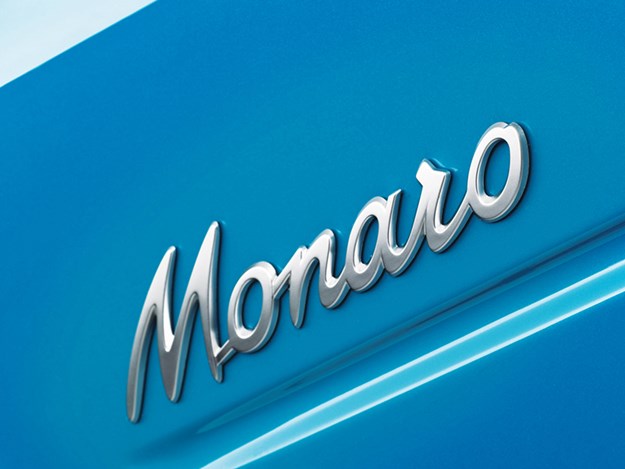 To cater for the unique-to-Monaro assembly processes, Monaro shells shared factory body-assembly space with the Holden ute. To make the job easier with lower production numbers, the stamping of some panels was sub-contracted to low-volume production experts.
Although the Monaro was itself no secret, at the car's launch there were some terrific surprises: For the first time in history, Monaro had its own distinct style nose, headlights and tail lights. Fresh and new, there was a benefit for the future, too: Monaro wouldn't look like 'last year's model' when the more angular VY Commodore arrived. Holden was keen not to repeat the nose-to-tail mismatch of the 1974 HJ Monaro…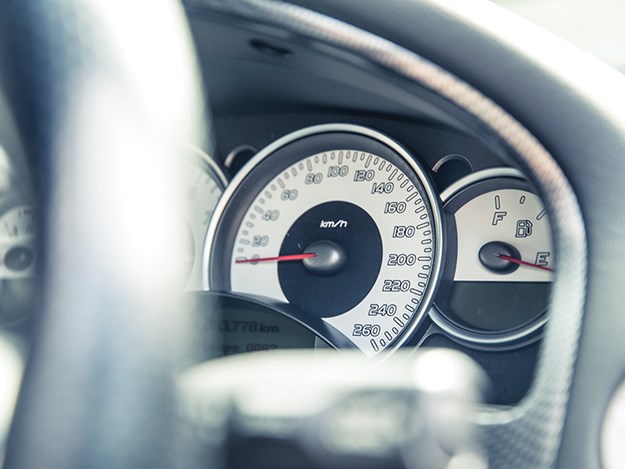 Plus it retained the awesome individual rear seats of the show car, as a true 2+2 design, not the three-seater bench of the sedans and previous Monaros. From show car to road, not much had to be diluted, changed or lost. Behind the glossy piano black dash, the contrasting trim idea of the show car also made it to the showrooms; bright, happy colours – in and out – was surfing the bursting wave of the time; Holden's SS hero colour of Tiger Mica in 1999 had turned us on to fun colours. Although mechanically closely related to the just-launched VXII Holdens, Monaro went a few steps further with its own suspension and steering spec and a simple, clever air intake system to give the V8 an eager induction noise.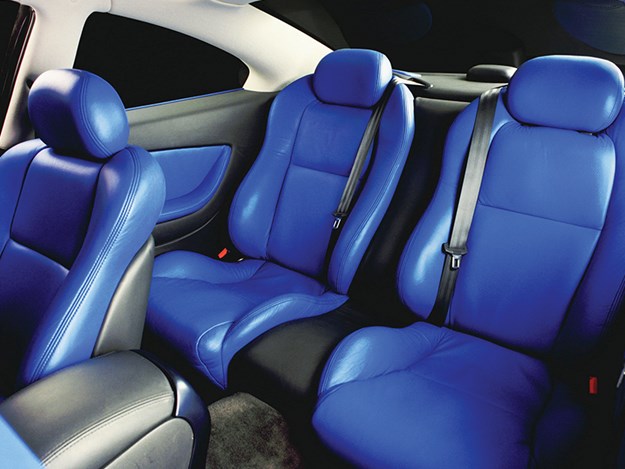 In today's world of faux-fabulous seen, and forgotten, in seconds by a society de-sensitized by social media, it's amazing to remember the effect the Monaro's style and colours had on people. Somehow, even people's mums knew about 'that new sporty Holden'.
The way it made its way from a secret concept to reality – plus the legend it resurrected, and its performance – meant the new millennium Monaro deserved every one of the thumbs-ups it received when it began cruising Aussie streets 20 years ago.
Has any single car in Aussie history been as instantly cultish as this?
STARS OF THE SHOWS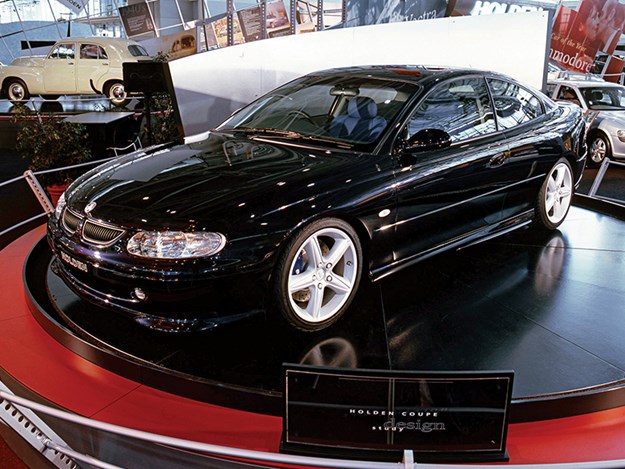 The 1998 concept showstopper
The VT Coupe Concept was the first Holden 'wow' concept/show car in nearly three decades.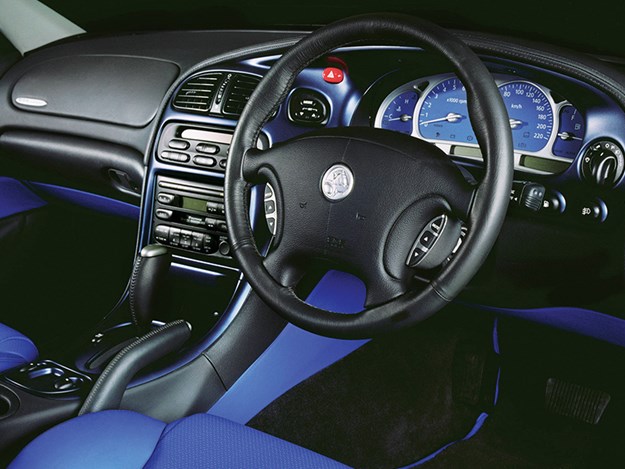 Snazzy two-tone interior
It demonstrated the talent of the Aussie Holden Design team – especially to the US-based GM bosses when Holden had recently become closer aligned to the USA – and kicked-off the glorious early-noughties era of Holden concept and show cars such as the Sandman (2000) Utester (2001) the SSX (2003) and 2005's internationally renowned Efijy.
ANOTHER LEGEND REBORN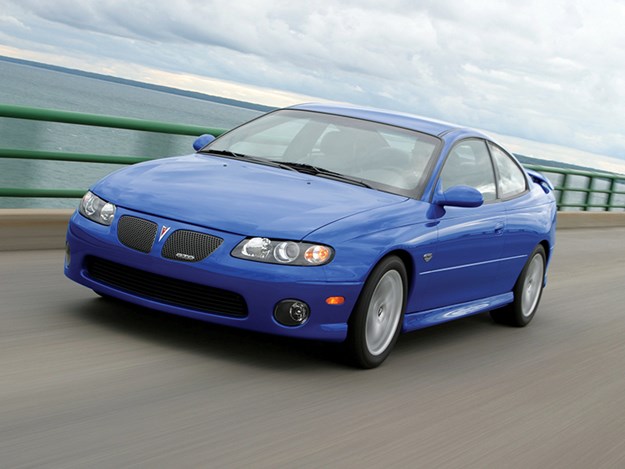 Export model was a Pontiac GTO
Pontiac launched its GTO in 1964, seeding the muscle car genre but the model was murdered by the 1970s fuel crisis. The Monaro-based reborn Pontiac GTO for USA had its own nose and other style tweaks such as GTO badges on the side.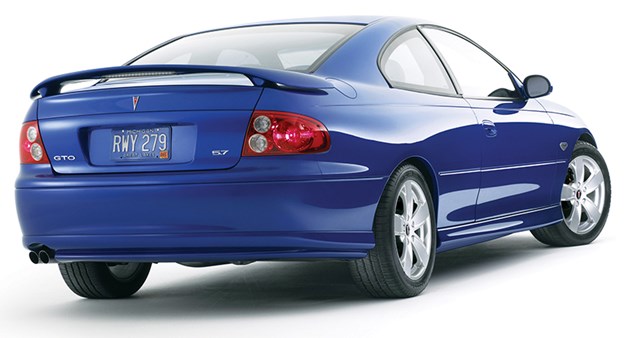 GTO also had a different fuel tank (to meet US regs) more power (255kW – similar to HSV), deeper diff cogs for the auto and 17-inch wheels, not the 18s of Aussie CV8s. It was respectably fast but at first not all US enthusiasts applauded the subtle styling. Around 40,000 GTOs were exported from Dec 2003.
HSV GTO/GTS
HSV made their own GTO, GTS and all-wheel drive Coupe 4
As it had with all other V8 Holdens over the past dozen years, HSV developed higher-performance versions of Monaro: HSV Coupe GTO and HSV Coupe GTS.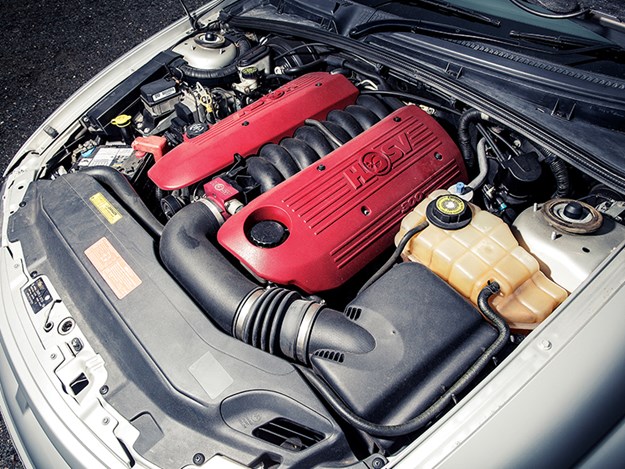 The mods included a rear window strake and more detailed interior trim. The GTO was powered by HSV's contemporary tune of 255kW with auto and manual; the GTS had the extra grunt of the internally-modified C4B engine with 300kW and manual only.
ON ALL FOURS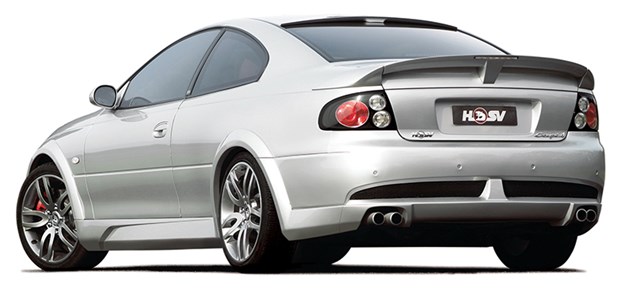 The HSV Coupe 4's low-riding, high-performance AWD road car spec was exclusive; there was no equivalent AWD Monaro; all other wagon and commercial-based VY Holden and HSV AWDs were high-riding off-roaders. That meant special suspension hardware for HSV cars and a special production sequence at Holden's factory, including a process to modify the wheel-arches for the AWD's wider stance.
A SPLASH OF DASH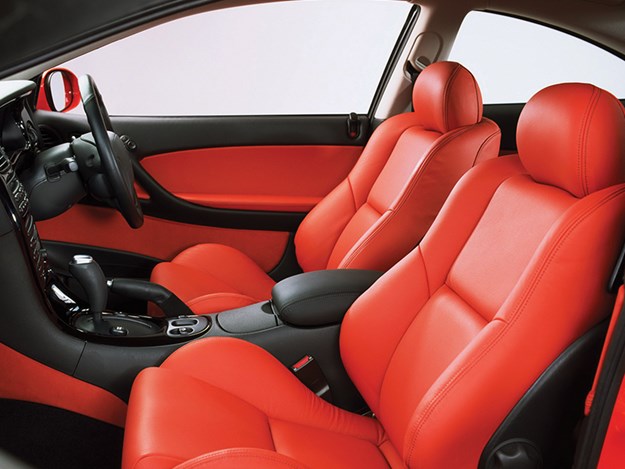 Monaro continued with the clean, smooth VT-based exterior panel shapes against VY Commodore's sharper panels but received VY's new dash in late 2002. However, the new interior meant the end of the gorgeous sassy piano black dash that was a feature of the show car that was retained for the showroom for the first versions
MONSTER MUMBO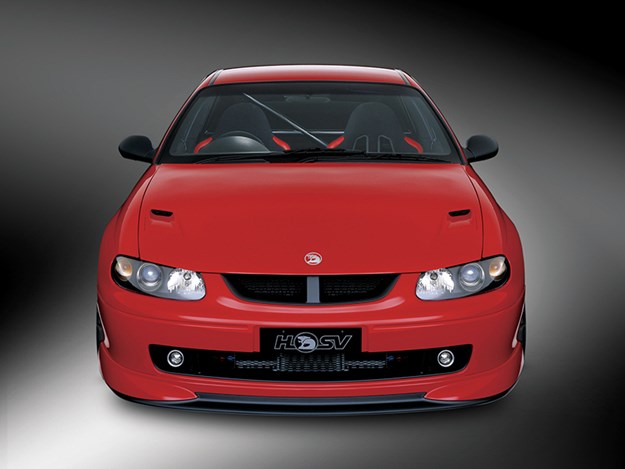 HRT 427, the ultimate Monari didn't make production
Another 'concept' is displayed at the 2002 Sydney Motor Show: the HRT 427. Stripped-back, light and looking ready to chase Porsches at LeMans, under the bonnet is a 427ci (7.0-litre) eight-throttle LS V8.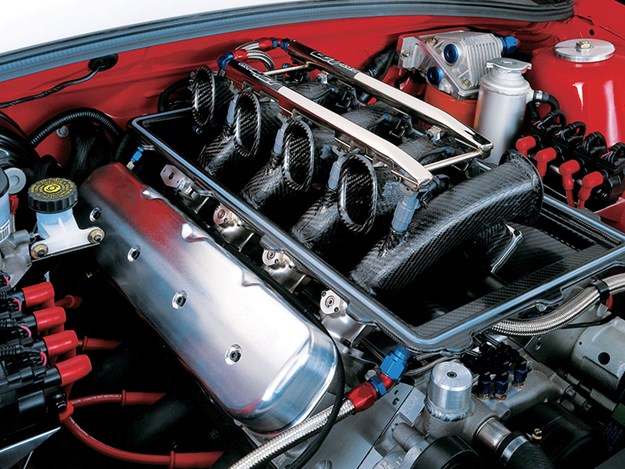 7-litre monster engine
The front suspension is a V8Supercars-tech double wishbone design with AP Racing brakes. The minimalist interior has a protection cage and two fixed-back buckets. It's considered for limited edition production – circa $200k – but tragically those plans don't proceed
MARK HIGGINS: Red Hot Series I CV8 Monaro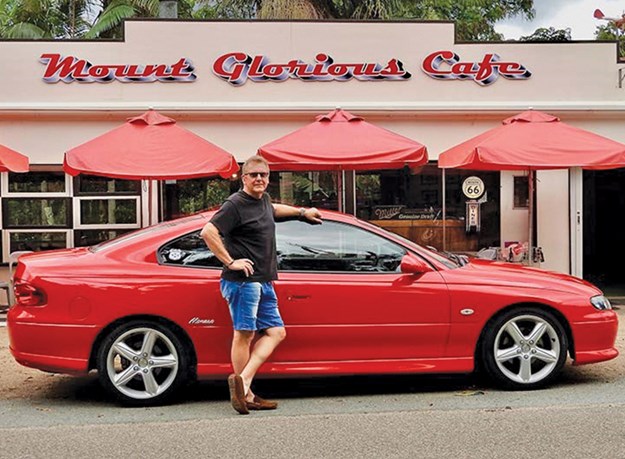 As a little tacker I fell in love with the HK Holden Monaro.
Just after they were launched, my dad lobbed home with one for road testing and I'll never forget gazing at it in awe. It was like nothing I'd ever seen before.
Fast forward to the 1998 Sydney Motorshow and the unveiling of the Monaro concept coupe.
As the silk cover hit the ground I knew one day I would own one. I never stopped to think it mightn't even go into production!
When the time was right, I started looking and was being fussy. I only wanted the first CV8 (Nov 2001-Nov 2002) with its piano black VT dash, and five fine-spoke alloys. It also had to be a one-owner car with history, matching numbers and unmolested.
It was November 22, 2017, that I looked at the bright red V8 CV8 that is now mine. It looked brand new and straight off the showroom floor inside and out.
In the past four years I have added about 10,000 kays to it and every one accompanied with an ear-to-ear grin.
Driving it for the first time in almost a year reminded me what a special and significant car it is and how fortunate I am to own it. It also remined me of the time Dad took my brothers and I for a blast in that HK GTS 327. Precious memories.
After writing this, I feel like grabbing the keys and driving it now.

DAVE MORLEY:  Hot House Series I CV8 Monaro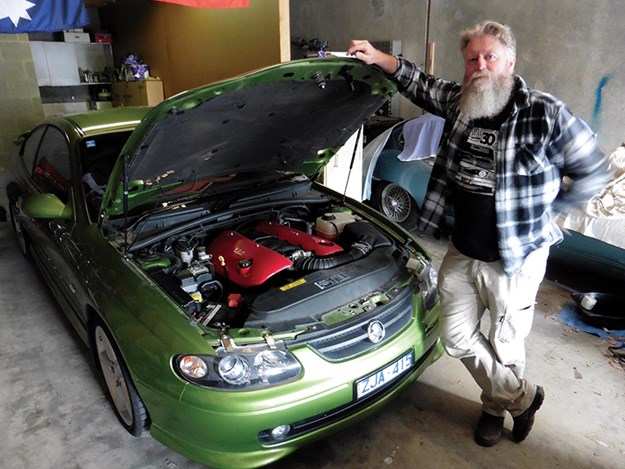 It's funny, I wasn't looking for a Monaro. Until I was browsing the classifieds one day a few years back and the prices of the things shocked me into the realisation that if I ever wanted one, now was the time to do it. Thankfully, I did, and the Hothouse Green Series 1 CV8 that currently resides at the Melbourne Bloke Centre aint going anywhere in a hurry, let me tell you.
Thing is, I drove these things new in the day – went to the launch even – and was, if not actually underwhelmed, at least less than totally amazed by what was a two-door Commodore with a pretty face. Unfortunately, that level of detachment is all part of being a motoring journo and being paid to be completely dispassionate about the subject matter. And lately, I've seen the error of that initial dismissal. I msssean, imagine if you'd thought the same about a HK GTS at the time. Oh, it's just a two-door HK Kingy!
Anyway, as the CV8 nears its 20th birthday it has really grown on me. Okay, I was always a fan of the old Iron Lion V8 and its charm and character; things the aluminium LS1 didn't provide for me at the time. But as I've discovered, while it mightn't sound as phat as a 308, you simply can not argue with the LS1's performance, fuel economy and longevity. Not that longevity is a problem; my car has only done 70,000km and still feels as fresh as any I drove back when they were brand-spankers and I was all meh about them. Sometimes a slow burn is the best basis for a lasting relationship.
From Unique Cars 460, Dec 2021
Unique Cars magazine Value Guides
Sell your car for free right here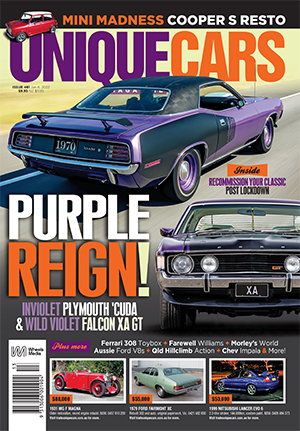 SUBSCRIBE TO UNIQUE CARS MAGAZINE
Get your monthly fix of news, reviews and stories on the greatest cars and minds in the automotive world.
Subscribe