Killer Renaults: 1982 R5 Turbo 2 + 2003 Clio V6
---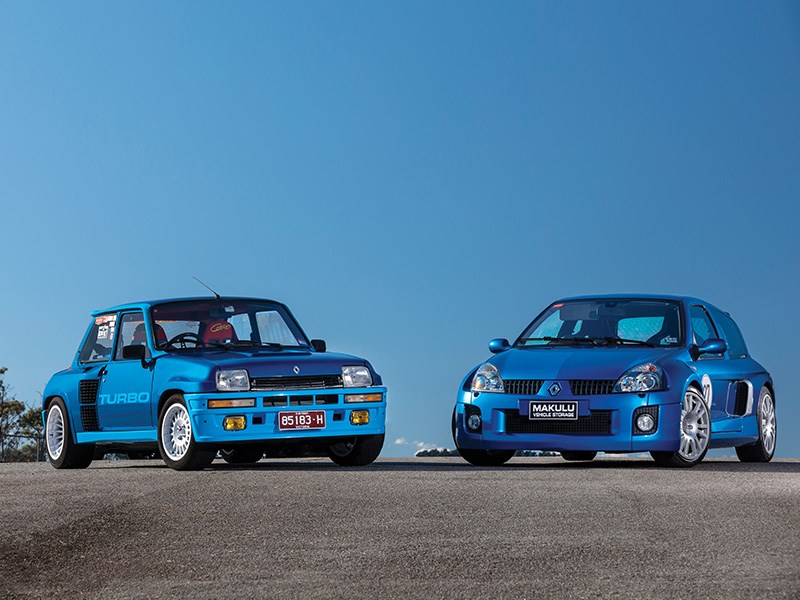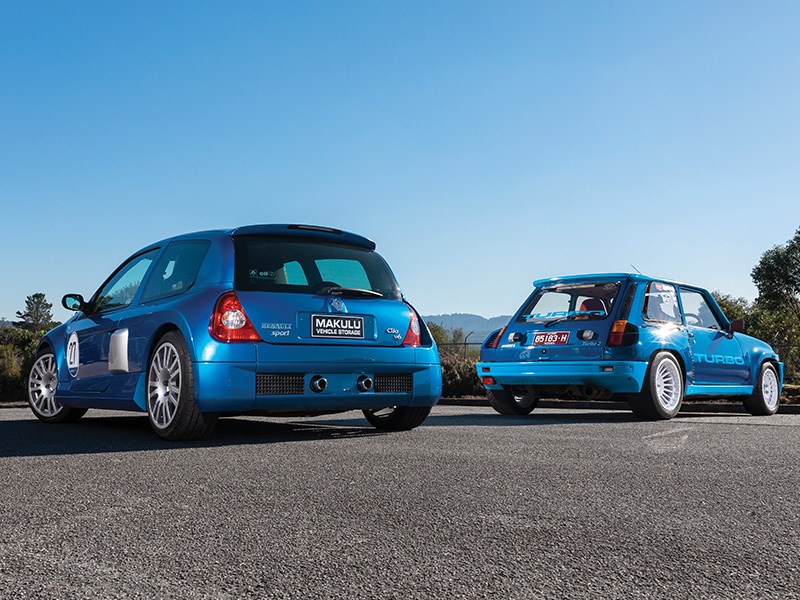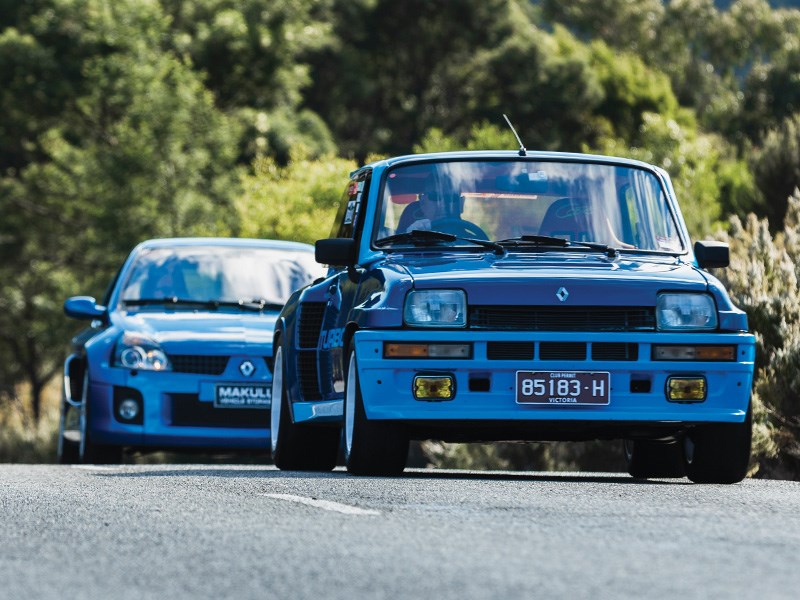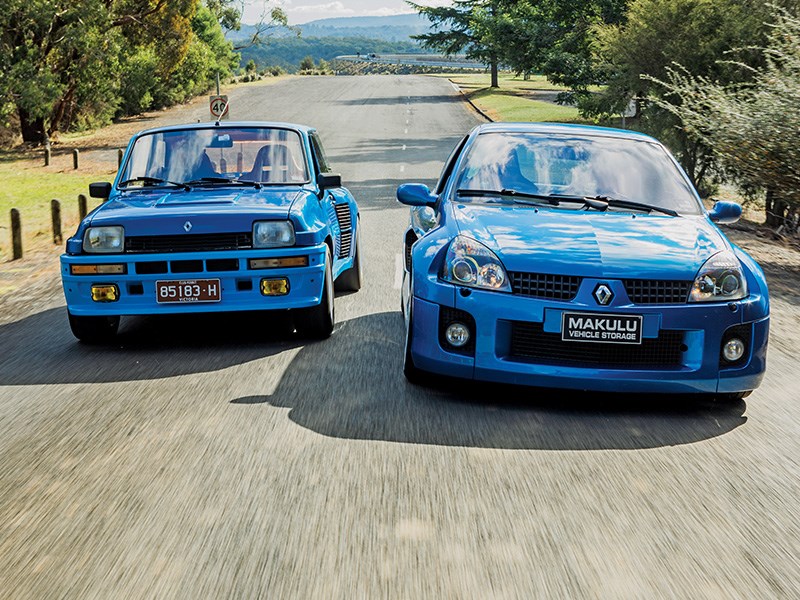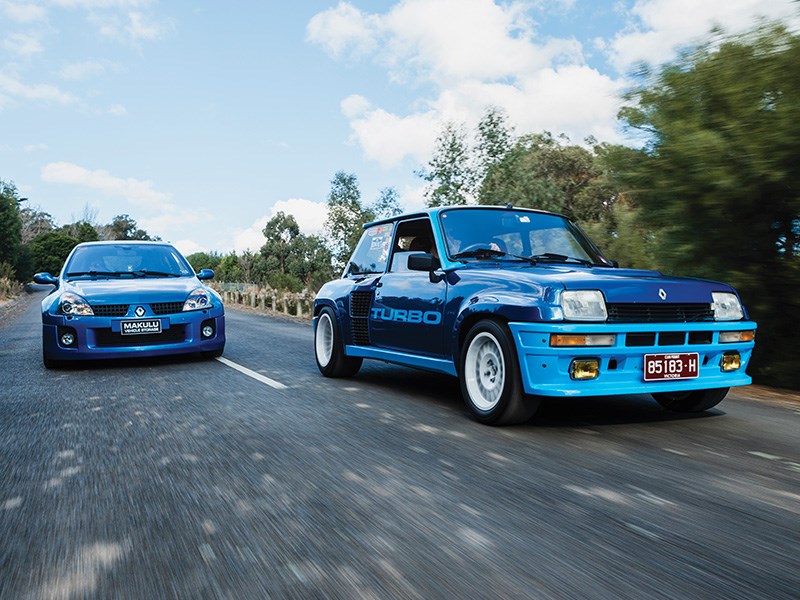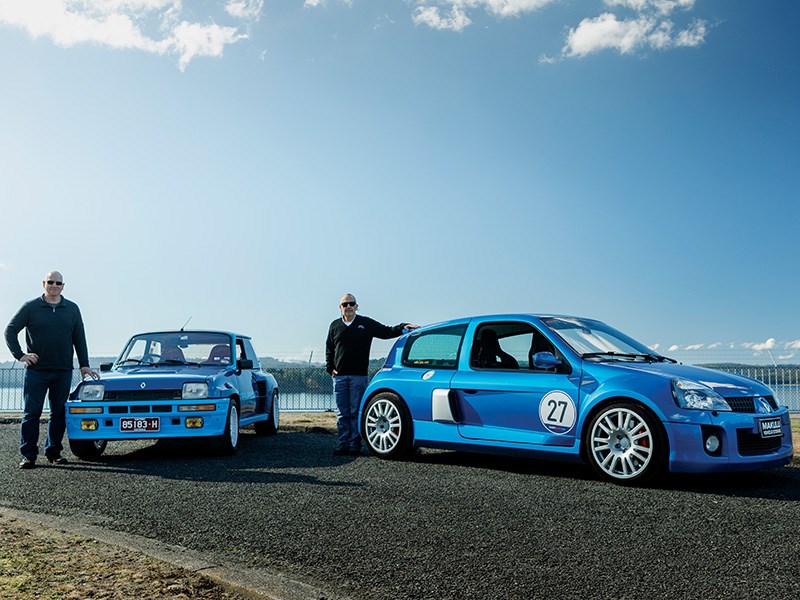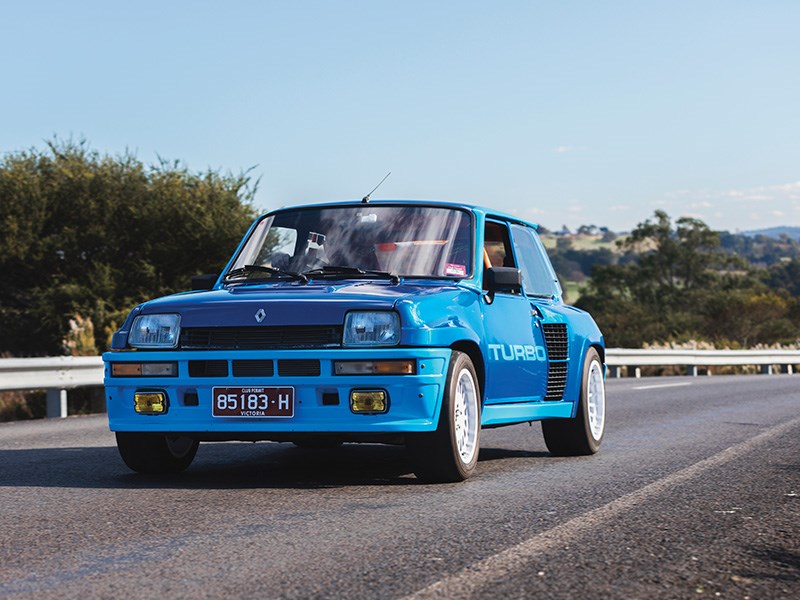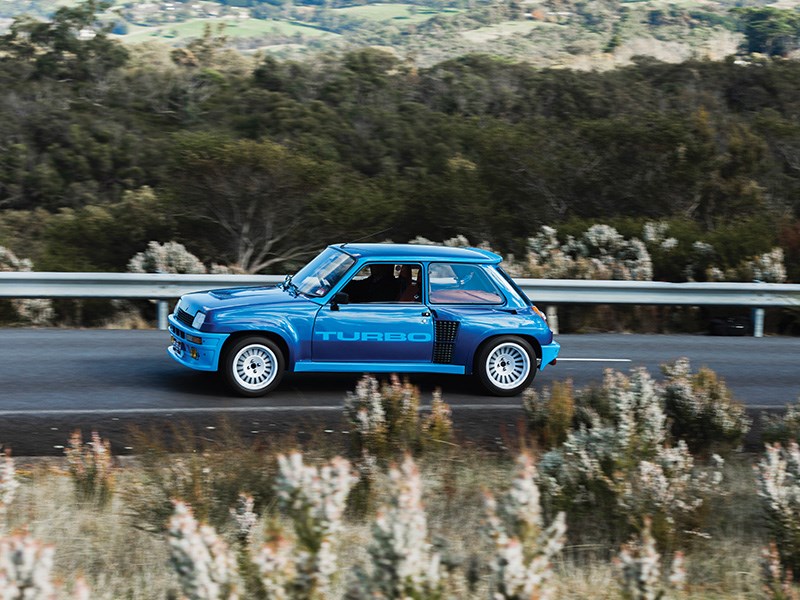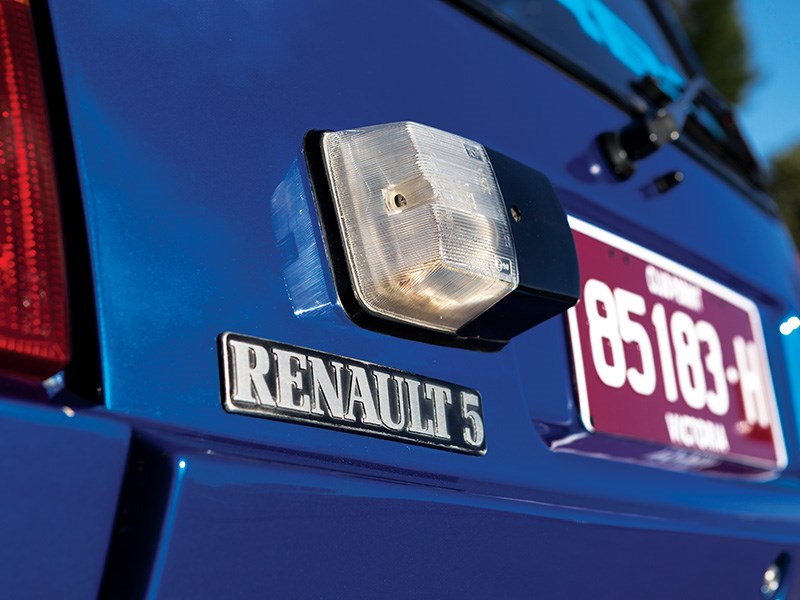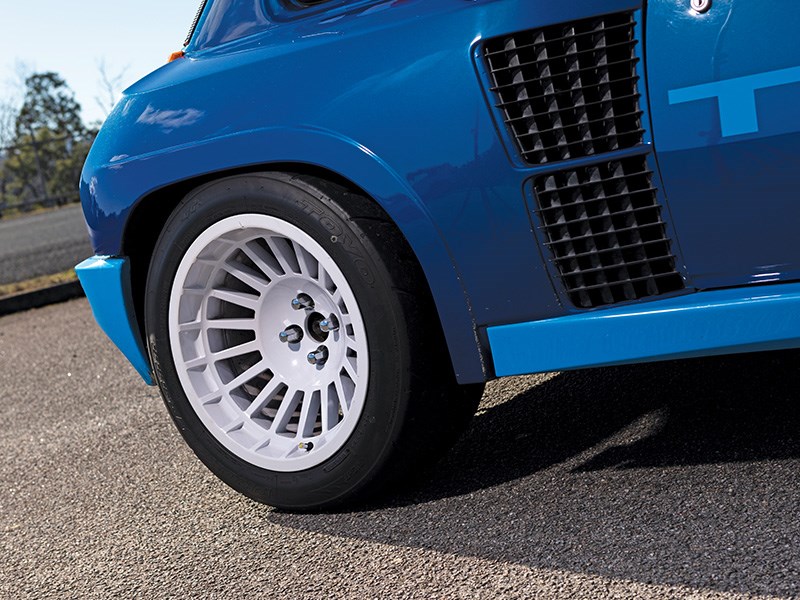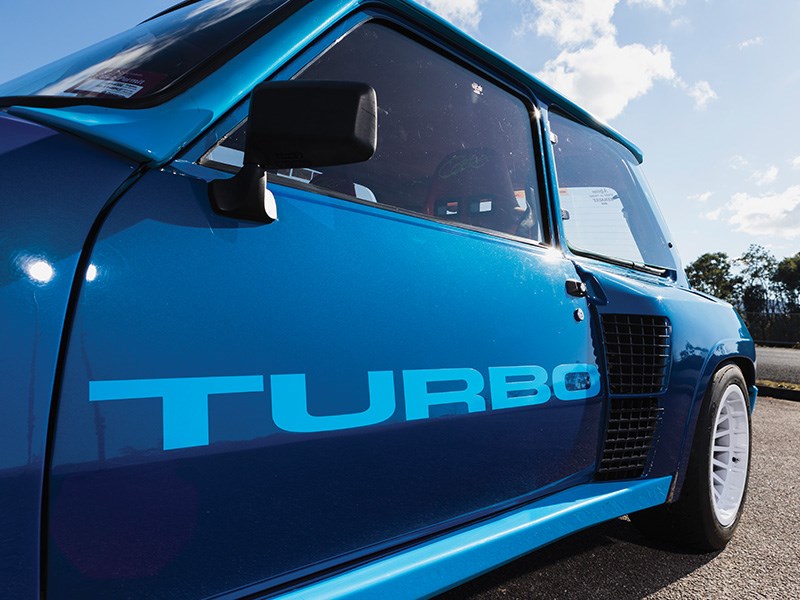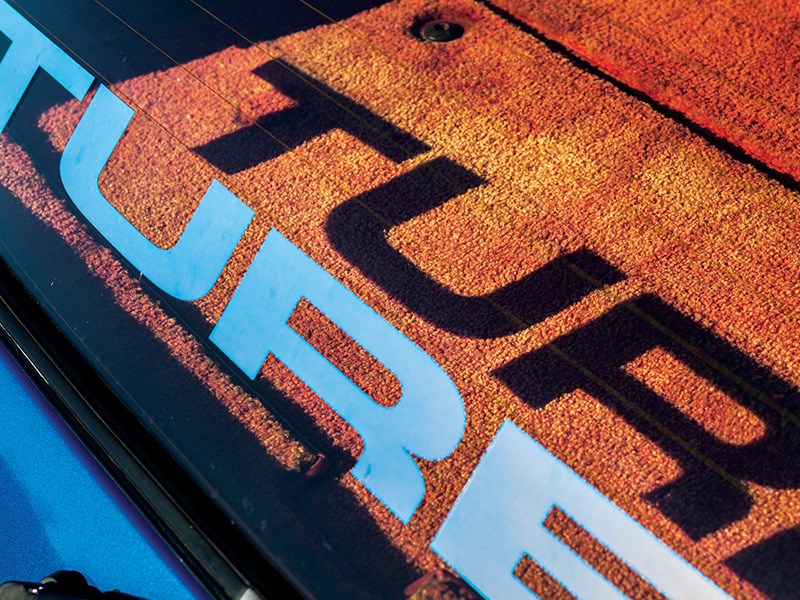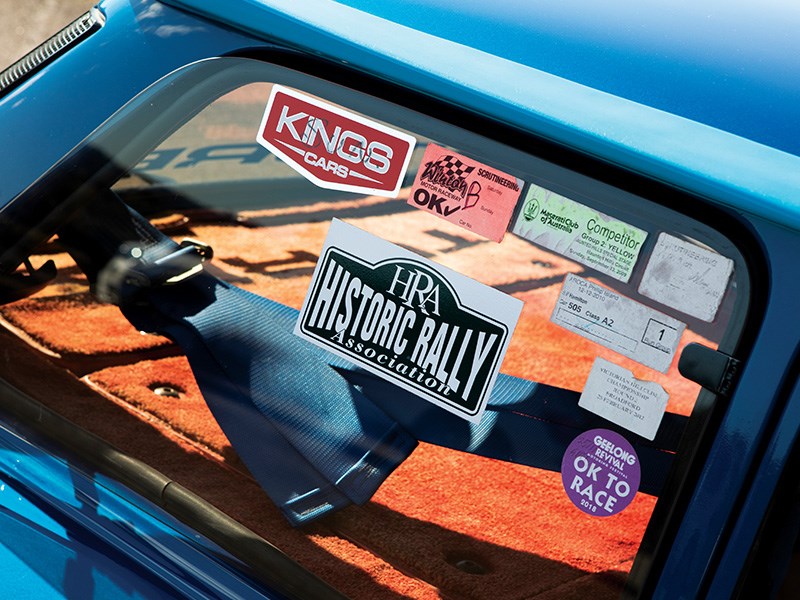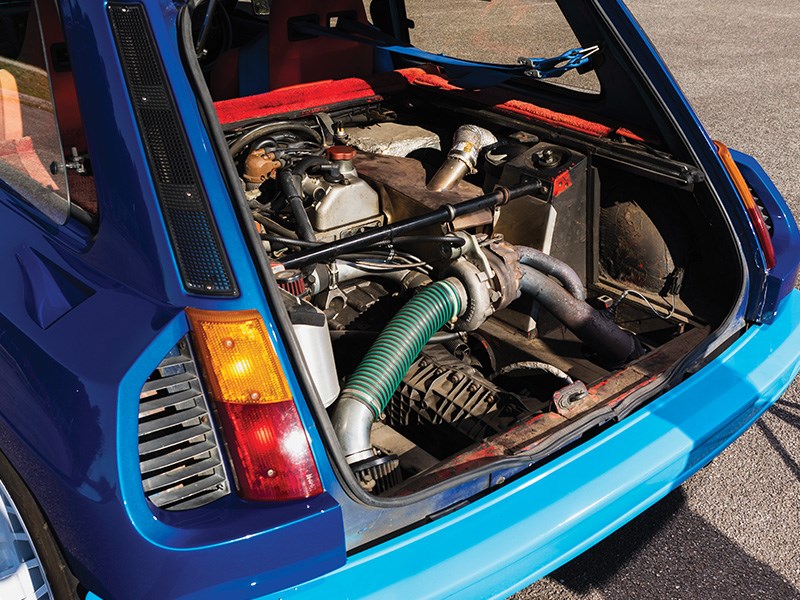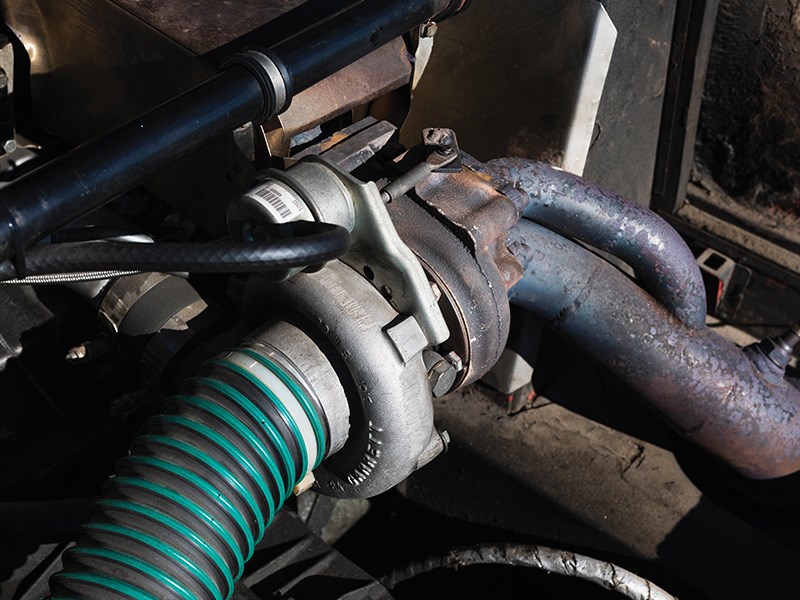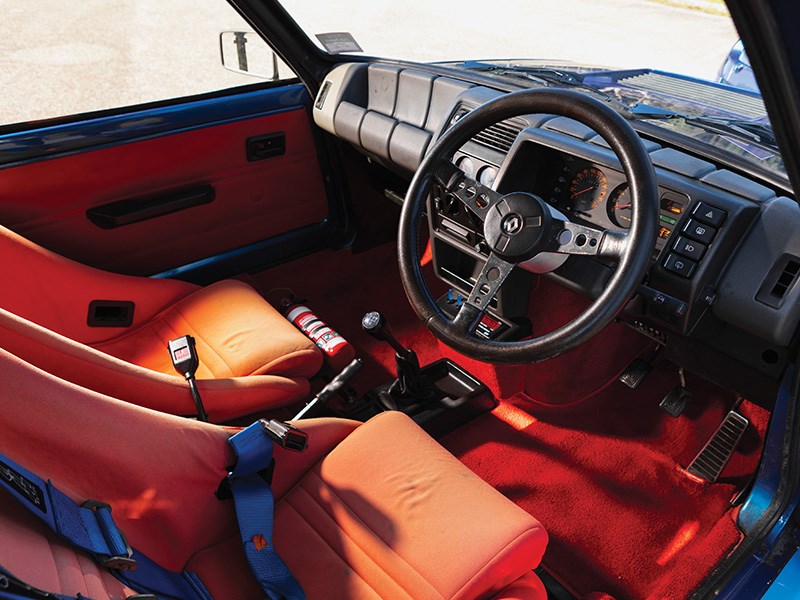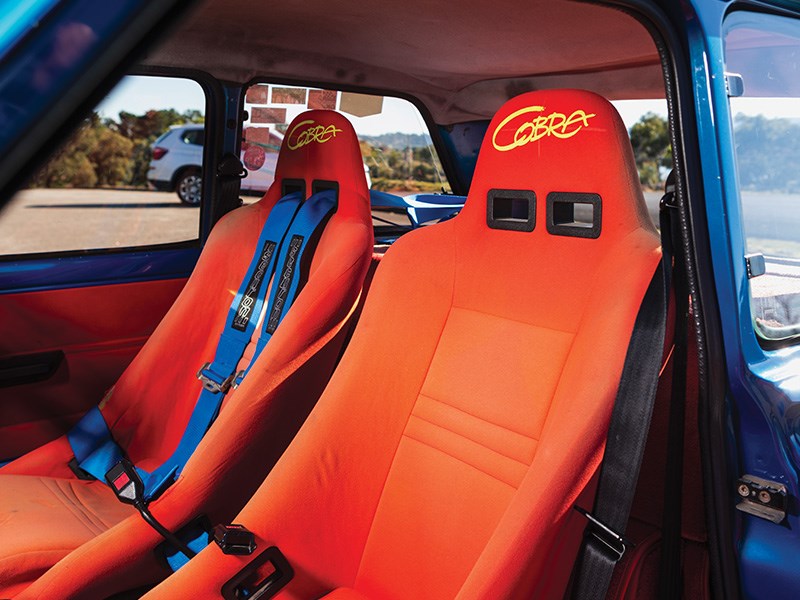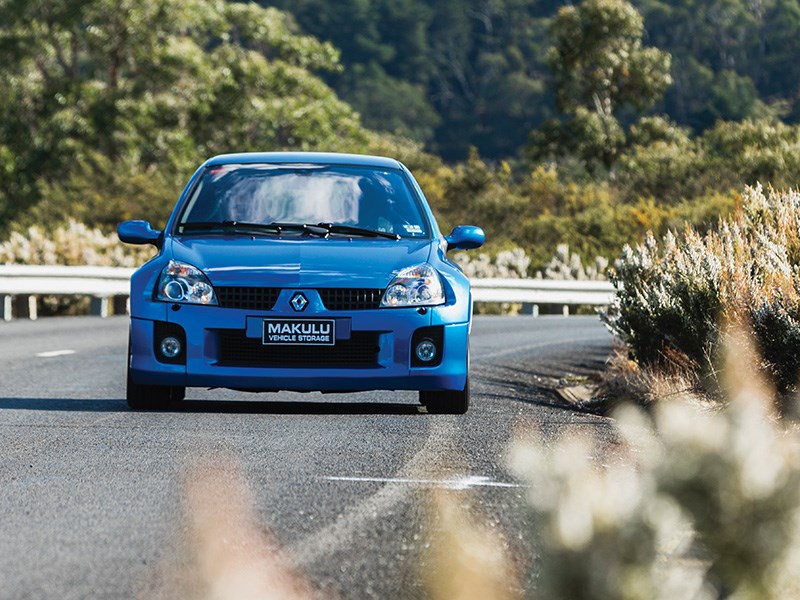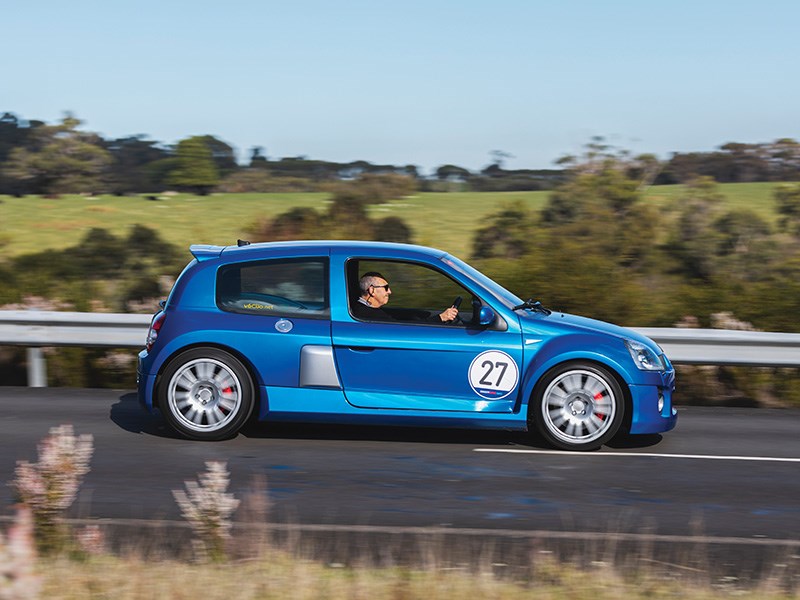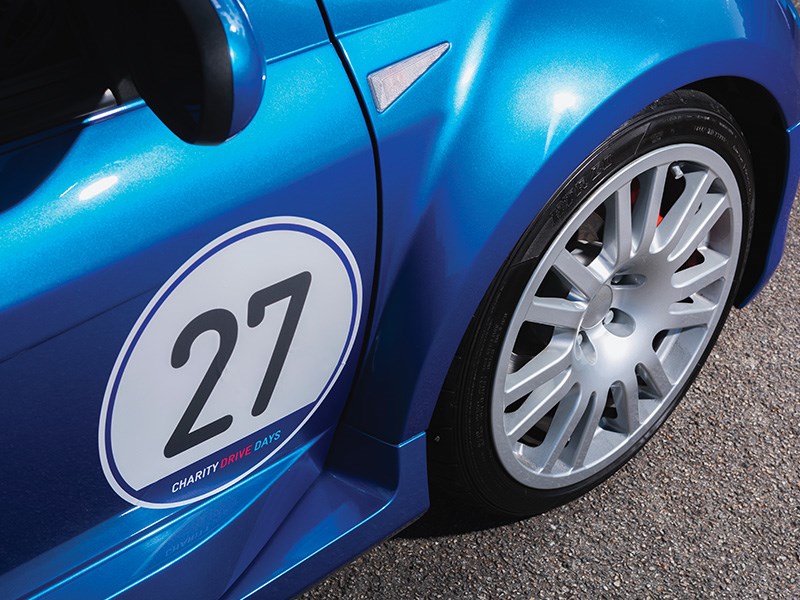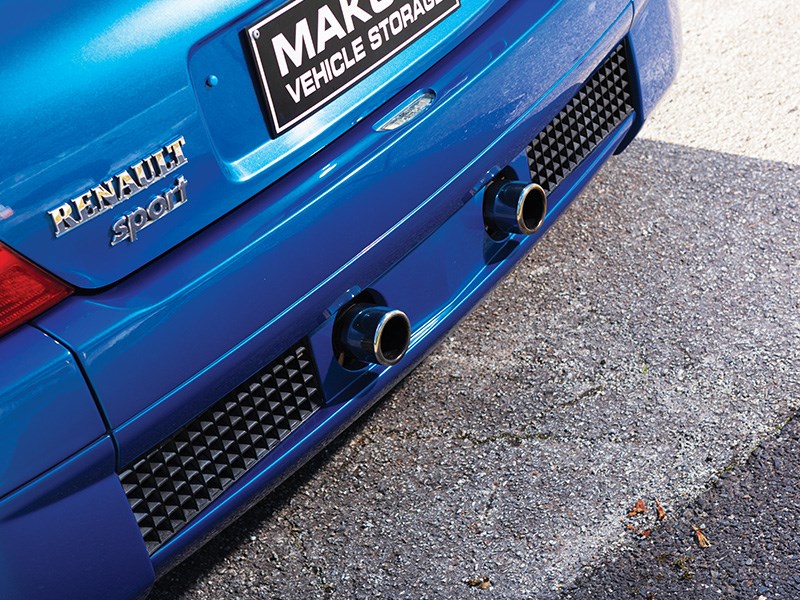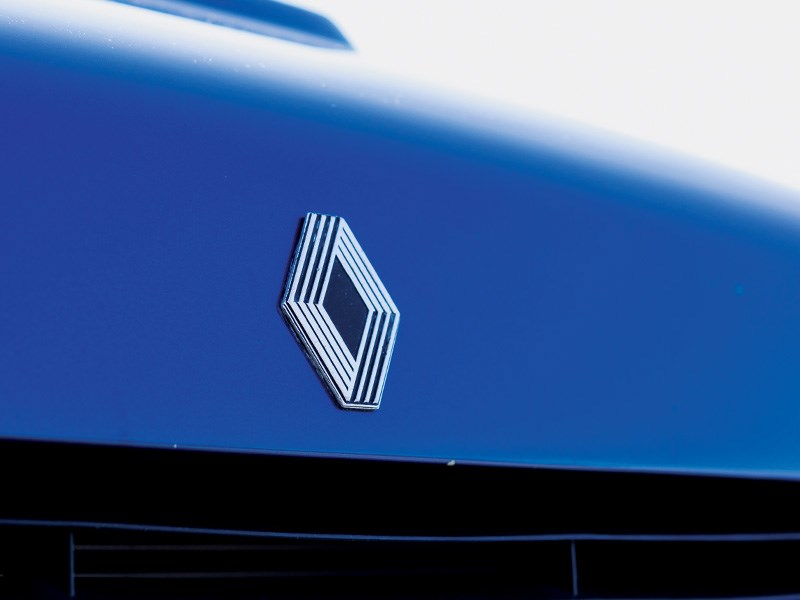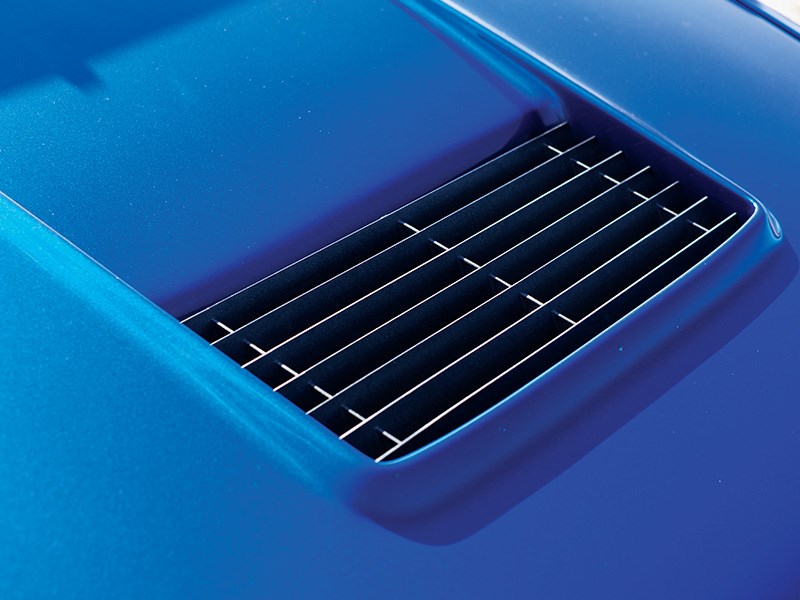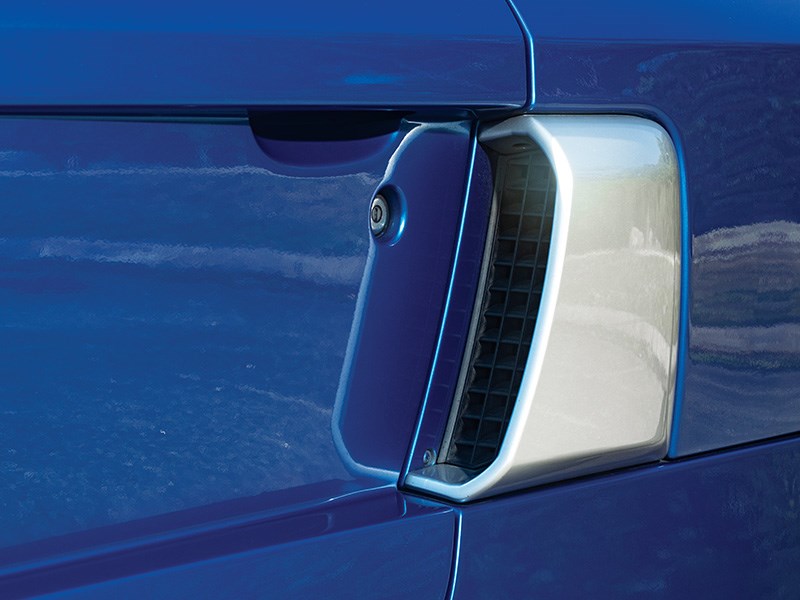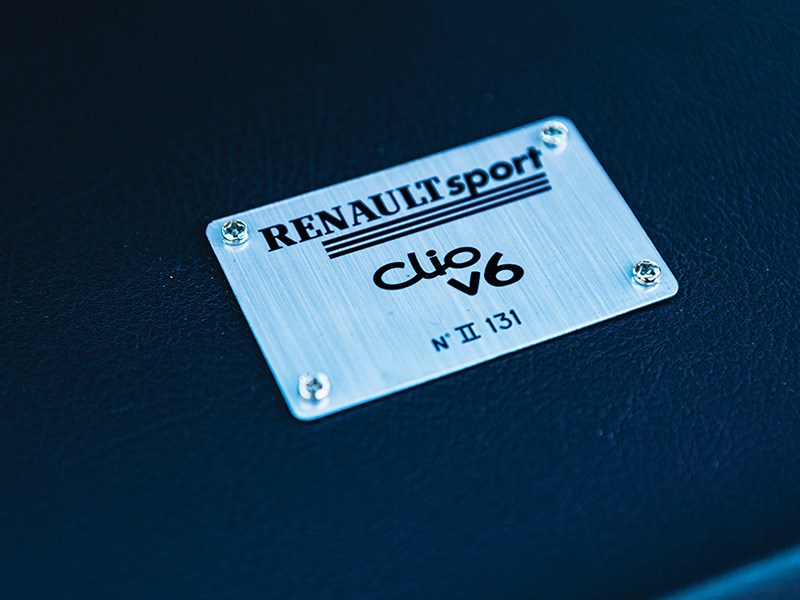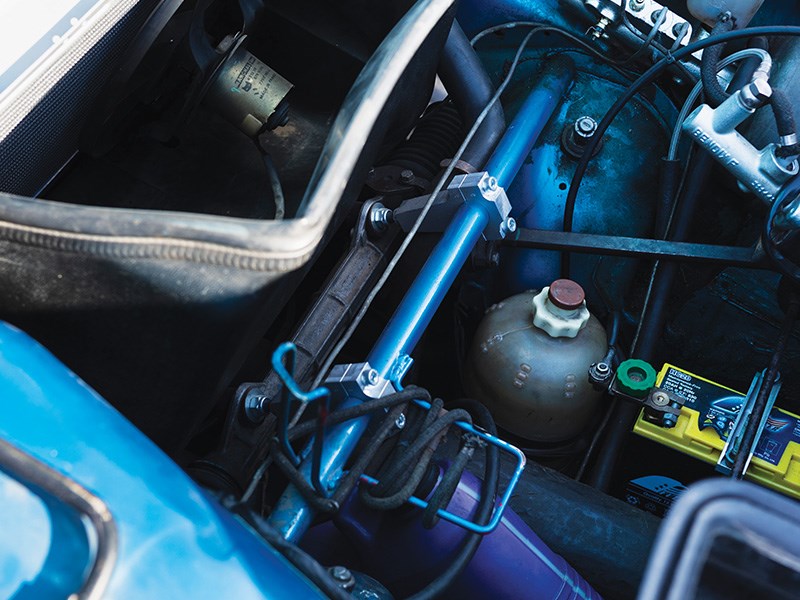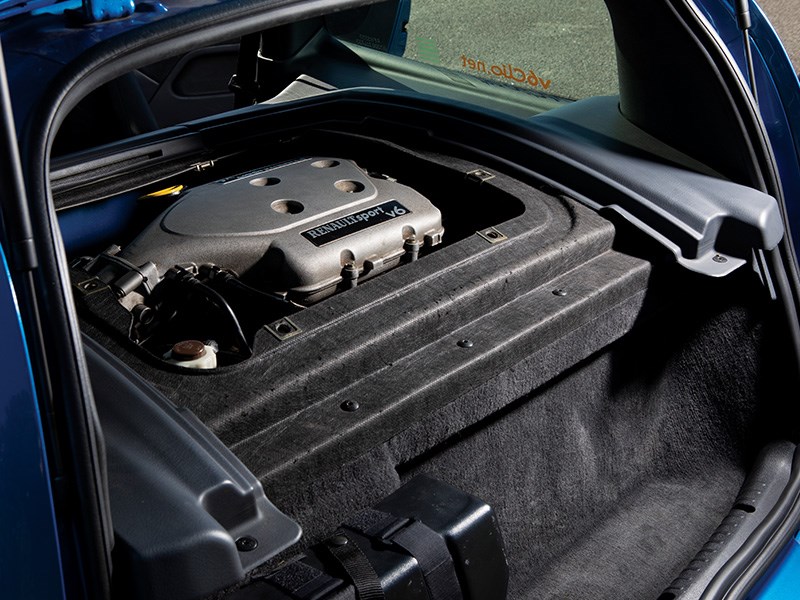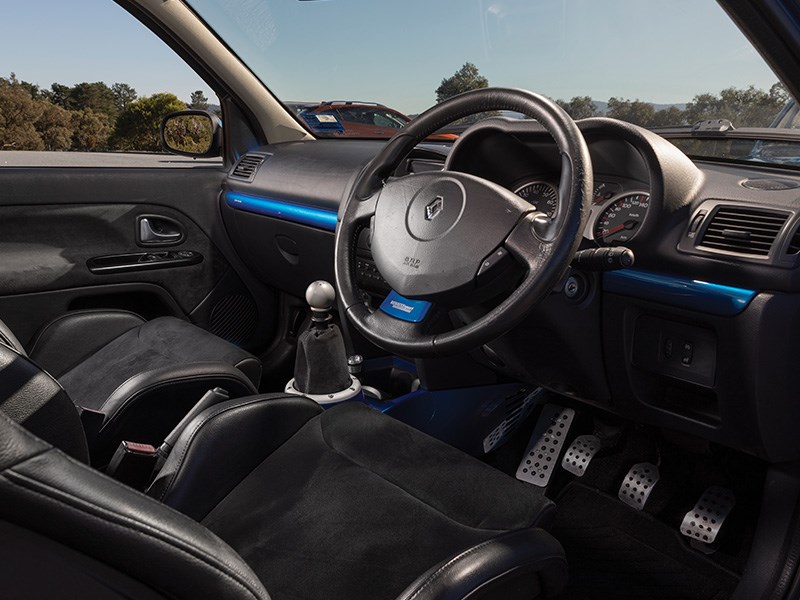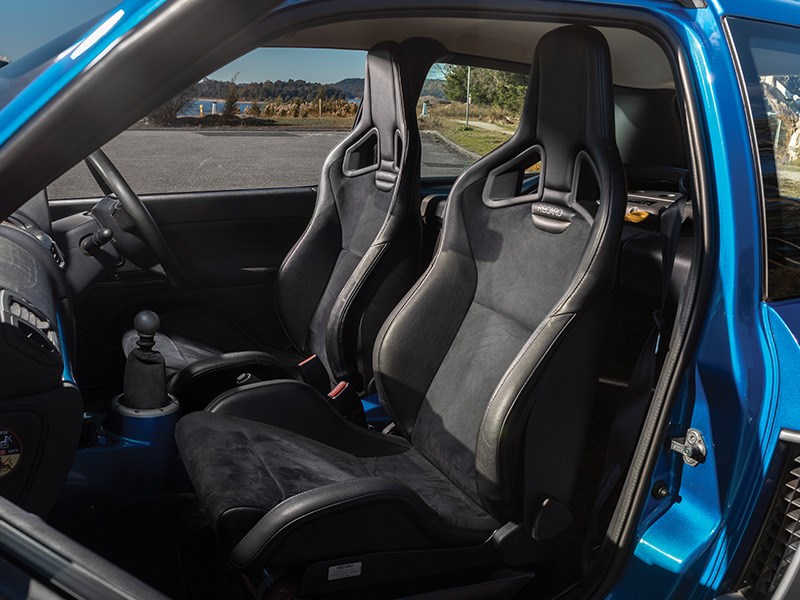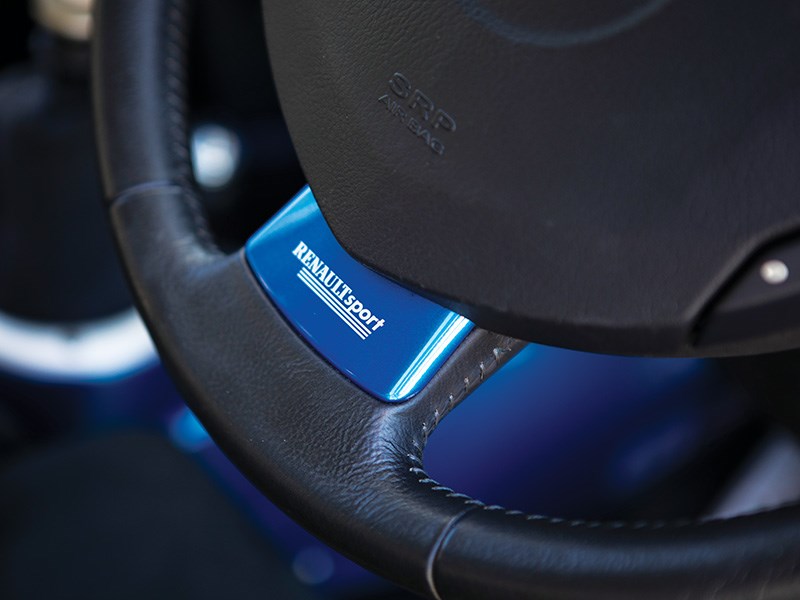 These two titans come from different backgrounds yet have many similarities
Forty years ago or thereabouts, a genre of motor sport renowned for its safety was about to turn ferocious and deadly.
Rallying until the 1980s had been a test of survival rather than outright speed. Cars that were stripped back to save weight were then strengthened to survive abuse and protect their occupants in a crash.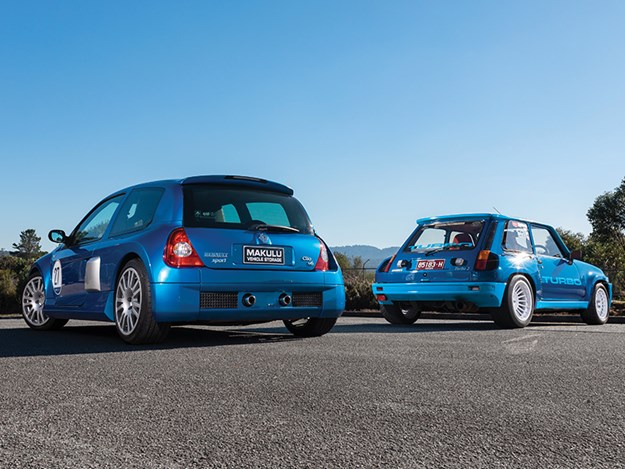 Power before the advent of Group B rally competition was not a huge consideration, but once the rule book was buried so deep that not even Indiana Jones could find it, rally cars began delivering such prodigious performance that minor errors could bring a catastrophic results.
A pioneer of this category was Renault's tiny but ultimately terrifying 5 Turbo. In a manner not previously attempted, the 5T's designers ripped the back seat out of an innocuous commuter car and replaced it with a transaxle and turbo-boosted engine.
| Read next: 1985 Renault 5 Turbo 2
The Turbo's time at the top was destined to be brief, however. It delivered power through a pair of huge but overworked rear tyres and always would, but within months its rally scene rivals were producing even more kilowatts and sending them to the road via sophisticated, all-wheel drive transmissions. However, the 5's influence did not fade.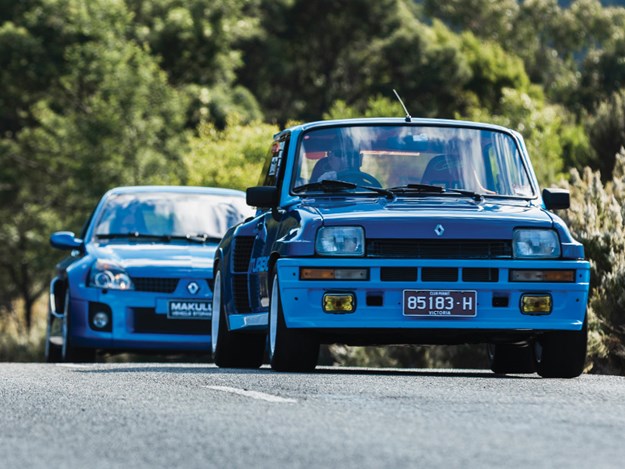 Two decades later, another compact Renault with its engine mounted rearward of the occupants would appear; a car vastly more sophisticated than the original but drawing heavily on its heritage. Enter, the Renault Clio V6.
Where these two cars differ is abundantly obvious. Where their similarities lie becomes apparent when they are driven, preferably by people with experience and respect for the challenges of their layout.
| Read next: 2019 Renault Alpine A110 Premiere Edition
Age here takes precedence, especially because existence of the V6 was so dependent on memories of the R5.
It had appeared in 'civilian' form during 1972 and quickly became dominant in a market segment that became known as the 'Superminis'.
These were bigger and with more room than BMC's benchmark Mini, but still compact, front-engined and front wheel drive. All of the major French manufacturers produced one, as did Volkswagen, Fiat, Ford, Vauxhall and of course Leyland in Britain.
| Read next: Renault Clio II Sport 172/182
While R5 sales (more than 5 million over 13 years) kept the cash flowing, Renault was able to enjoy rally success via its Alpine subsidiary and the rear- engined A110 coupe. World Championship rallying had only just begun, and Renault was no doubt thrilled to secure the inaugural WRC manufacturer's title ahead of Fiat and Ford.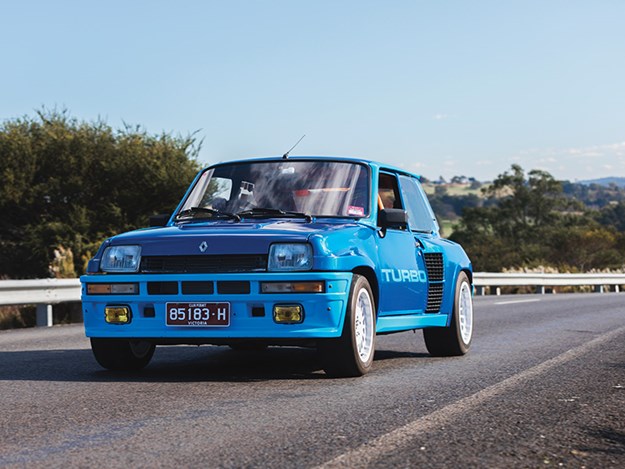 A year later though, Fiat via its Lancia Stratos association was on the top step, with Renault left wondering how it might respond.
| Read next: Renault Clio V6 255
Unless subject to some serious fettling, the friendly little 5 was never going to blast anyone's rally rocket off a snowbound road, but then along came Jean Terramorsi with radical plans in mind.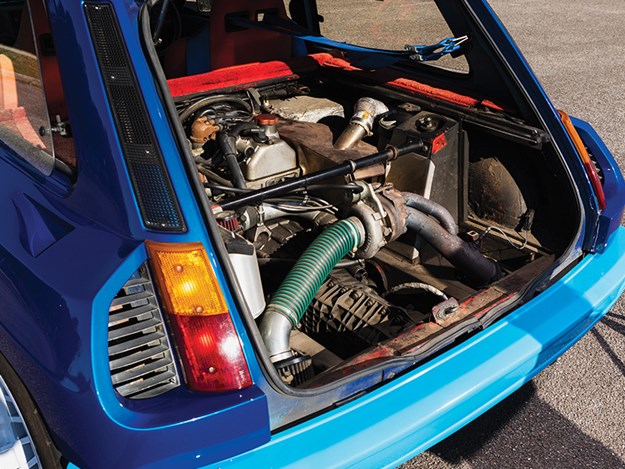 He was Renault's production chief, with influence over the brand's motor sporting efforts, and authorised a car that would return Renault to rally prominence. Styling house Bertone was given the job of shaping new rear bodywork to accommodate a transaxle and oversized wheels, with styling guru Marcello Gandini working alongside Renault's talented bunch of turbo-savvy engineers.
The 1.4-litre R5 engine was easy to slot into the space where the rear seat once sat, while below it sat a beefy transaxle borrowed from the V6-engined Alpine A310 coupe. Above the transaxle, amidst a maze of very agricultural piping, sat a huge and purposeful Garrett turbocharger.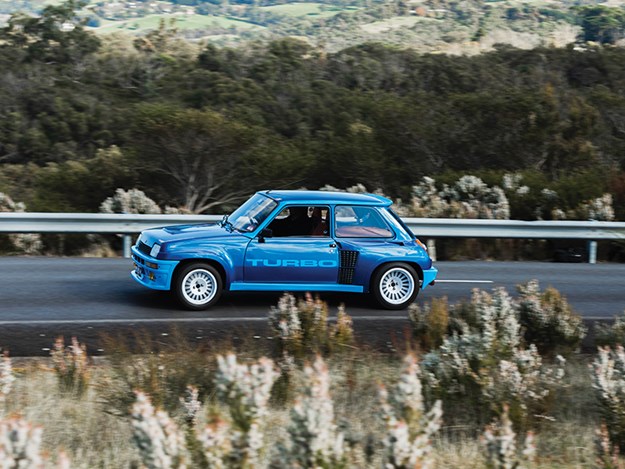 Up front, the occupant area was dominated by ribbed rally seats in bright colours and garish carpeting that extended through to the engine area. Vents cut into the arches fed air to the engine and rear brakes.
Initial output with a modest 10psi of boost was 118kW, but the engine and turbo could safely handle more, and the car appeared in rally spec at around 140kW.
Under Group 4 (later Group B) rules, the 5 Turbo had to be production based and 400 needed to be sold to qualify for international rally events. 1982 saw a Phase 2 – the Turbo2 – version introduced and by 1986 when production ended, almost 5000 of the wayward, rear-engined Renaults had been produced.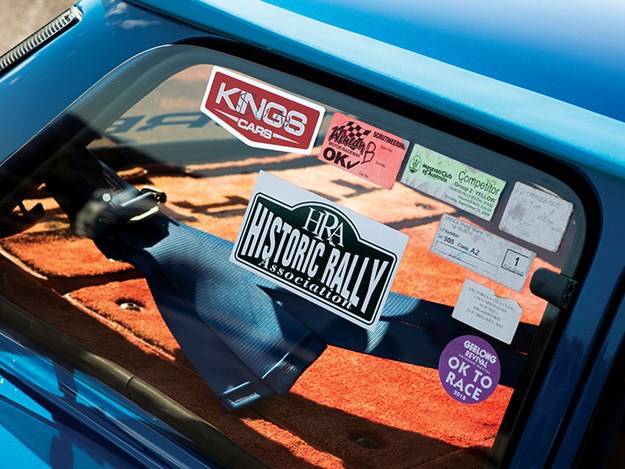 Renault's faith in its bizarre design brought immediate success when in 1981, when a 5T won the season opening Monte Carlo Rally. That was to be the only victory for some time though, and Renault would need to wait until the French WRC event in 1982 for its second.
That year saw an Evolution version appear, followed in 1984 by a Maxi model with 1.5 litres and technology derived from Renault's highly successful Formula One Turbo programme; minimizing turbo lag once the throttle was opened.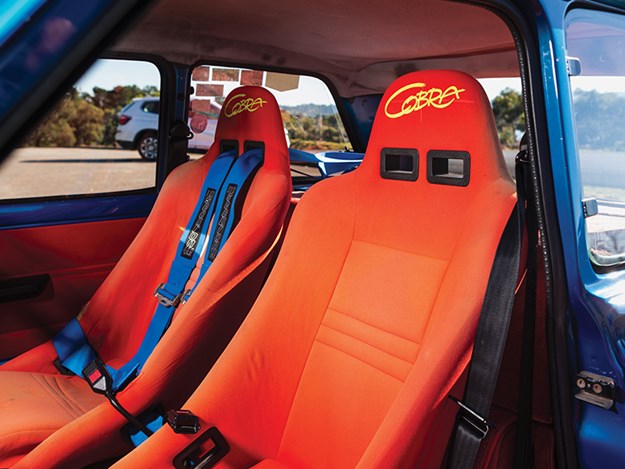 While the all-wheel drives still had it foxed on loose surfaces, the 5 Maxi remained a force in tarmac events and with a 258kW engine won the 1985 Tour de Corse (Corsica) event.
Even after Group B was abolished, privately campaigned 5Ts were still able to set winning times in hillclimbs and sealed road rallies throughout Europe.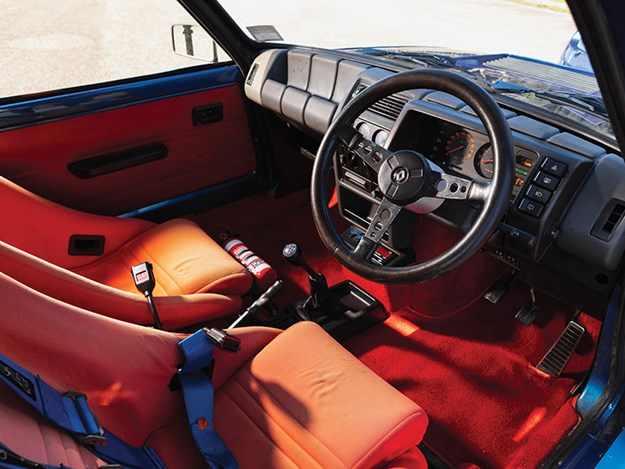 Bill Hamilton has owned his Turbo2 R5 since 1996; one of a handful to come to Australia via local specialist Alpine Affair. Prior to being sold it had been the personal car of Alpine Affair proprietor Colin Stark and during the past 25 years Bill has come to understand the variables in its personality.
"Running the boost it does, this car has about 160kW at the wheels and most of that arrives in a rush from about 4000rpm," Bill said.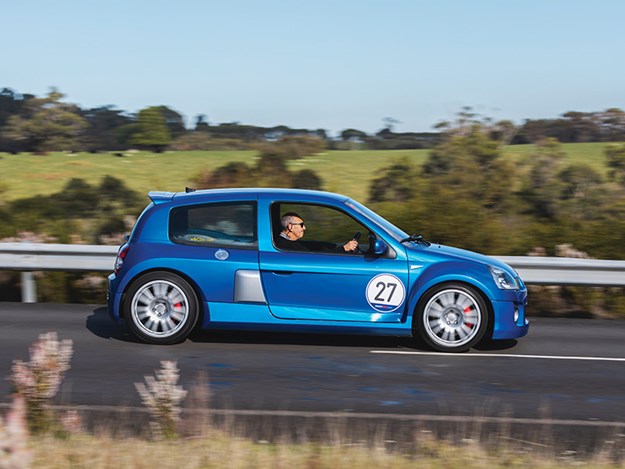 "I've been around the Philip Island circuit in 1.53 (similar to a Toyota 86 with better brakes and tyres), yet I can take it to Cars and Coffee over at Clayton, just drive it normally and it's fine."
Among the modifications made to Bill's R5 during its time in Australia is Autronic programmable fuel injection replacing the original Bosch K-Jet and coil-over suspension replacing torsion bars at the front.
"I also managed to get via Steve at Renno Sport here in Australia a Quick Rack conversion. When it was converted to RHD in the UK there was no fast ratio steering available so when I got the car it had something like 4.5 turns lock to lock."
Cast an eye over the sophisticated Clio V6 and differences between it and the R5 are manifest. Nothing in its coherent styling or classy interior suggests a racecar heritage but the lineage is there.
In 1998, a one-make race series was devised to help promote the updated Renault Clio 2. This was not another in the long line of Clio-only events contested worldwide during previous decades, but one run to a very specific formula in cars purpose built for the task.
During three years of Clio V6 Trophy events, a reported 159 of the lightweight racers with their rear mounted V6 engine were built by RenaultSport.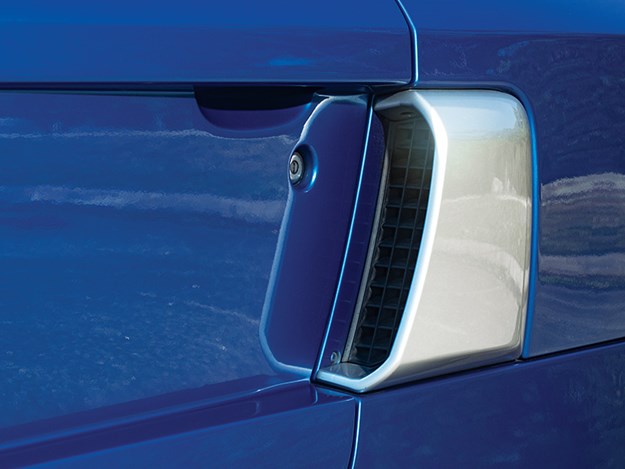 These cars could not be used anywhere but on a race circuit, but then someone within Renault – perhaps aware that the 20th Anniversary of the R5 Turbo's Monte Carlo win was approaching – decided to produce road-going versions as well.
RenaultSport lacked the facilities to accept the job, so British-based TWR (Tom Walkinshaw Racing) was appointed. Its plan was to send basic Clio body shells to a disused Volvo factory in Sweden then to Finland for completion and finally France for sale through Renault outlets.
Being an organization devoted to making fast cars even faster, Walkinshaw managed to do just that with their road spec Clio. Where the competition car maintained a higher top speed, the Phase 1 V6 was quick where it counted; bolting from 0-100km/h in 6.2 seconds where race versions took 6.7.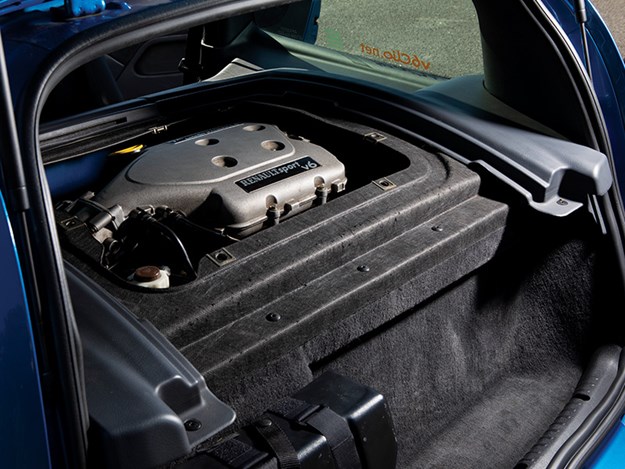 The rear end bulged to accommodate a V6 transaxle and huge offset wheels, which implied lots of grip. The short wheelbase and torque laden V6 mounted amidships thought otherwise. Media who drove early production cars were critical of their grip on wet roads and a generally nervous feel. Slow, imprecise steering didn't help either.
Renault quickly rescinded Walkinshaw's contract and handed development of Phase 2 versions to its own engineers. By the time production of both versions ended in 2005, 1555 TWR and 1309 Renault-sourced cars had been built.
Clive Massel's V6 is from the latter batch and came to Australia in 2007 from Scotland where it was originally sold. Clive himself came to Australia via South Africa where he was successful during the 1980s in Touring Car events and the Endurance Championship which he won in 1989 driving a Corolla.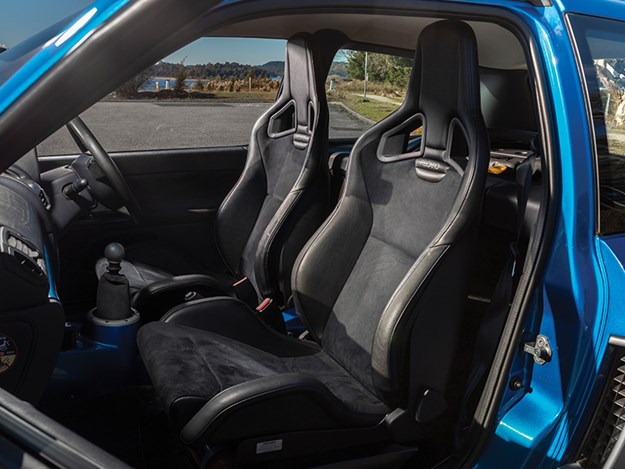 "I knew of the V6 Clio but had never seen one until this car was driven into the vehicle storage facility I operate in Melbourne," Clive recalled.
"I said to the owner, if you ever want to sell it, please call me. Eventually, about five years later, he did."
As a youngster, Clive had watched R8 Gordinis in local rallies and he would later have a basic R5 as a work vehicle, sharing at a distance the exploits of Turbo versions in European race and rally events.
"I looked during our photo shoot at Bill's R5 and found it remarkable just how crude the early one is compared to the Clio, which is quite a luxurious car. If anything, I find it too quiet, so I've ordered a sports exhaust."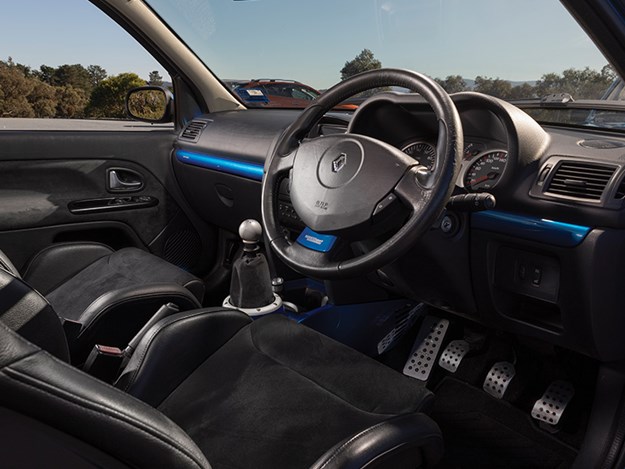 Discussing oversteer in a light car with a lot of engine sitting behind the driver, Clive was quick to emphasise the respect he has for the car and its characteristics.
"It is like a 911 Porsche," he said. "Very like a 3.2 Carrera in the way it reacts but with a very smooth engine range. You need to make sure you have the car settled before applying the power because it will snap from understeer to oversteer very quickly."
"Having said that, mine is a Series 2 and a lot better balanced than the earlier cars."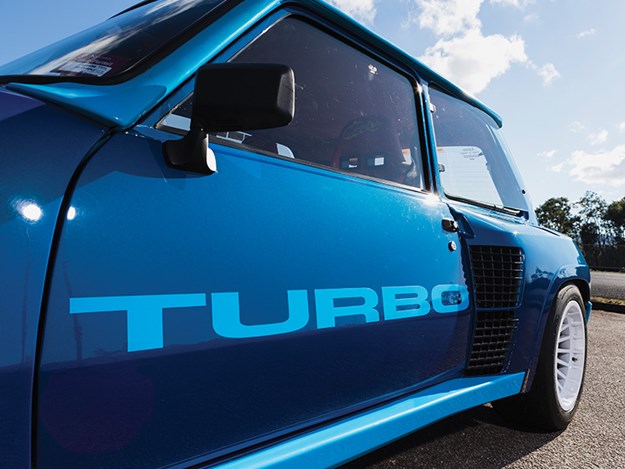 1982 Renault R5 Turbo 2
Engine: 1397cc four
Power: 118Kw
Torque: 220Nm
Performance: 0-100km/h 6.9 sec
Production: 3167 units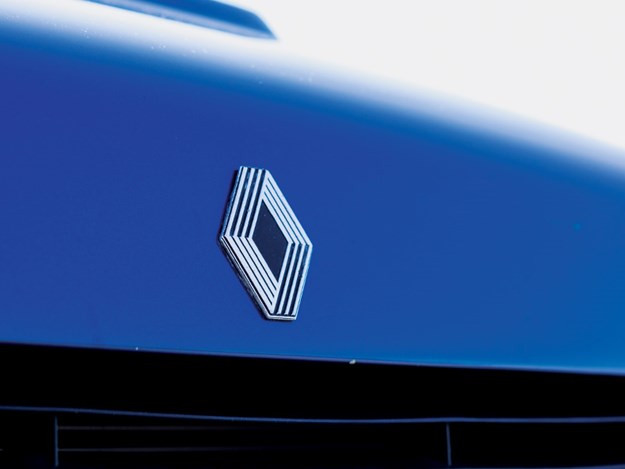 2003 Renault Clio V6
Engine: 3000cc V6
Power: 188 kW
Torque: 300Nm
Weight: 1187kg
Performance: 0-100km/h 5.8 sec
Production: 1309 units
From Unique Cars 459, Nov 2021
Unique Cars magazine Value Guides
Sell your car for free right here
Unique Cars magazine Value Guides
Sell your car for free right here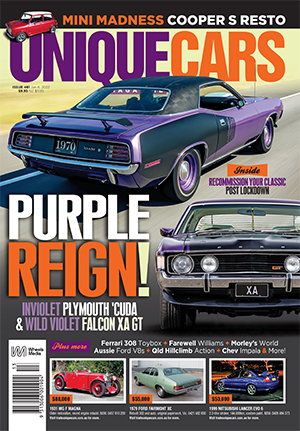 SUBSCRIBE TO UNIQUE CARS MAGAZINE
Get your monthly fix of news, reviews and stories on the greatest cars and minds in the automotive world.
Subscribe