Holden Torana SS hatch A9x tribute
---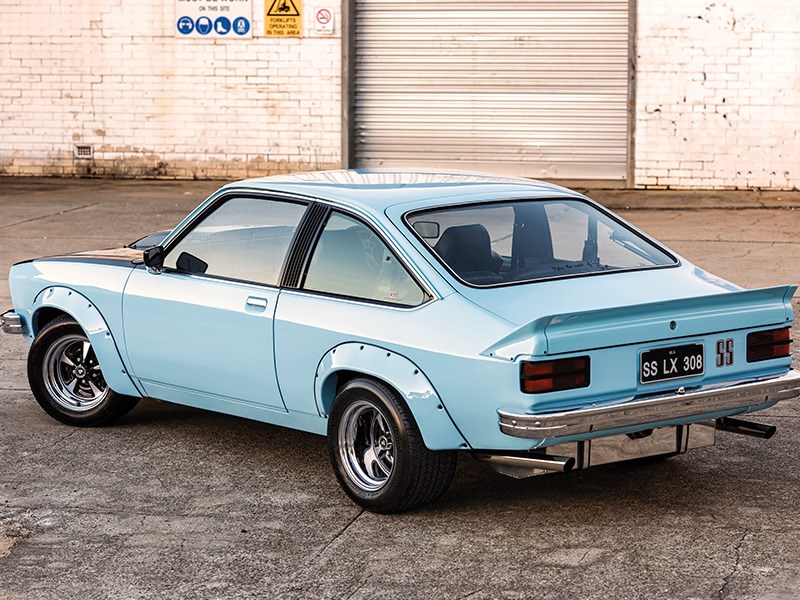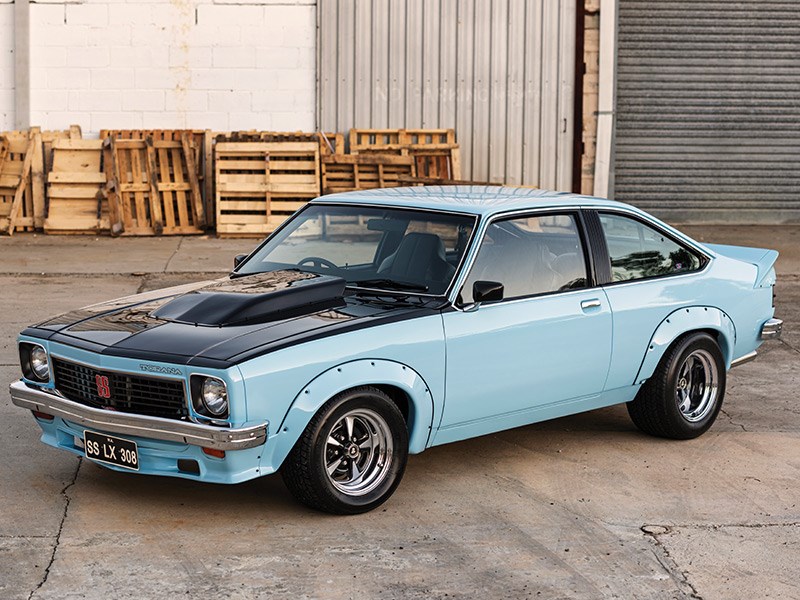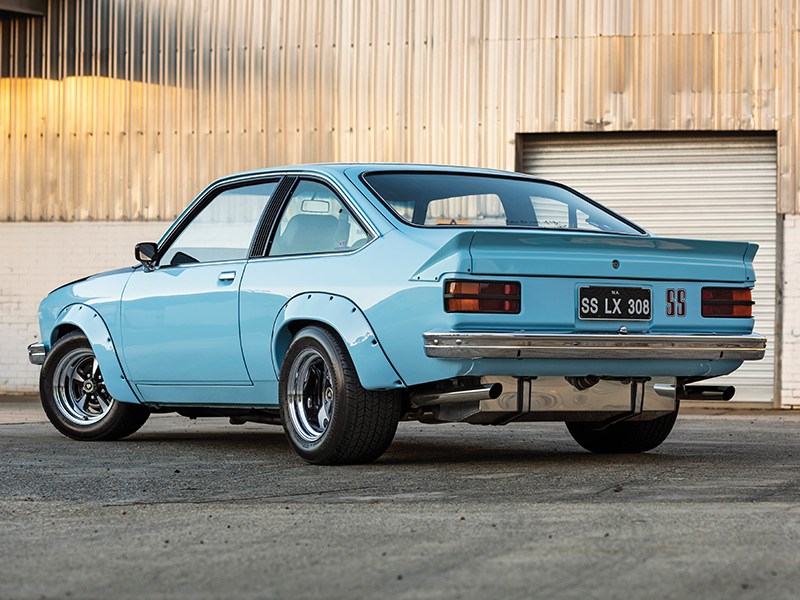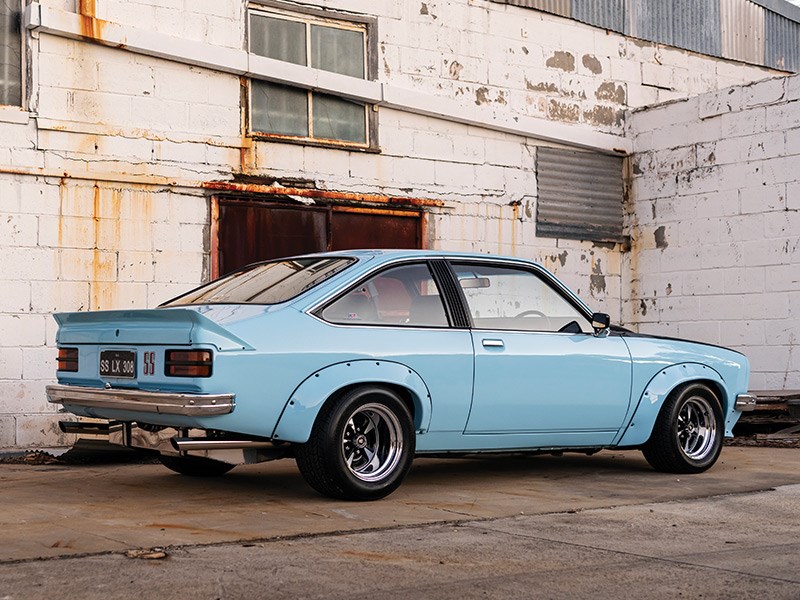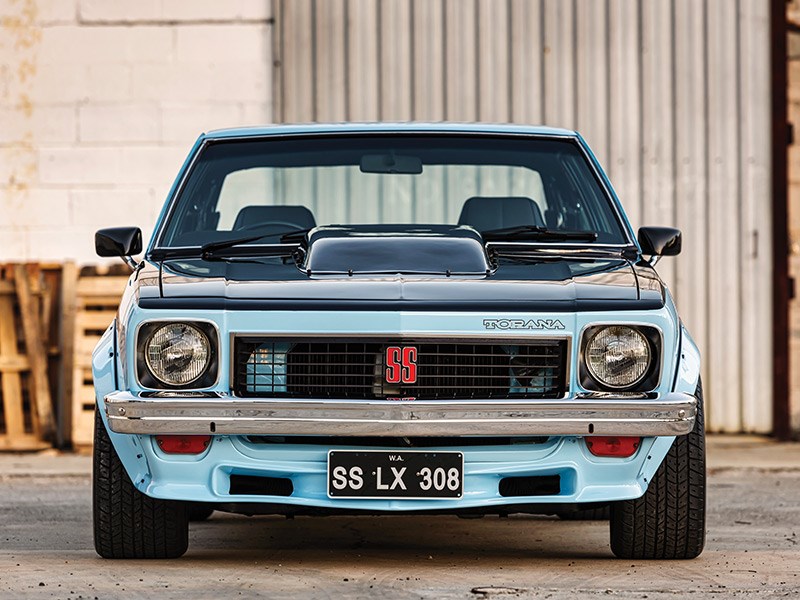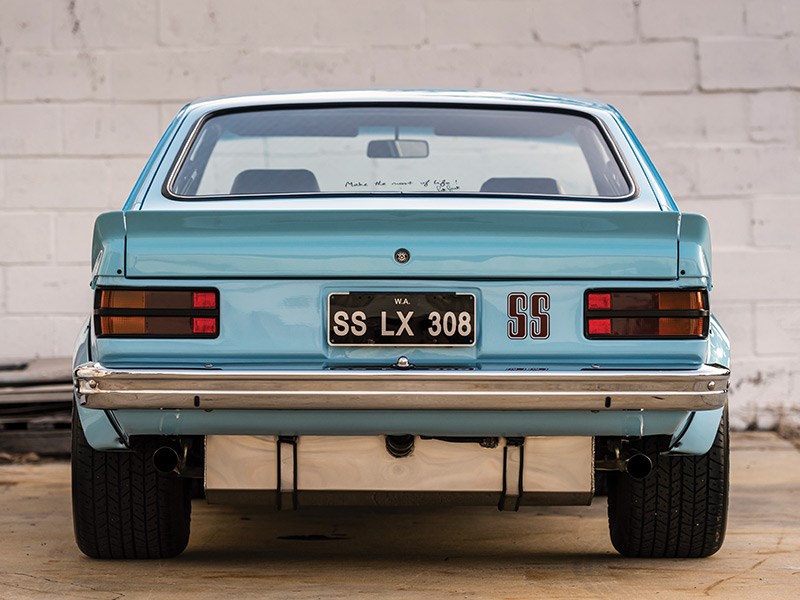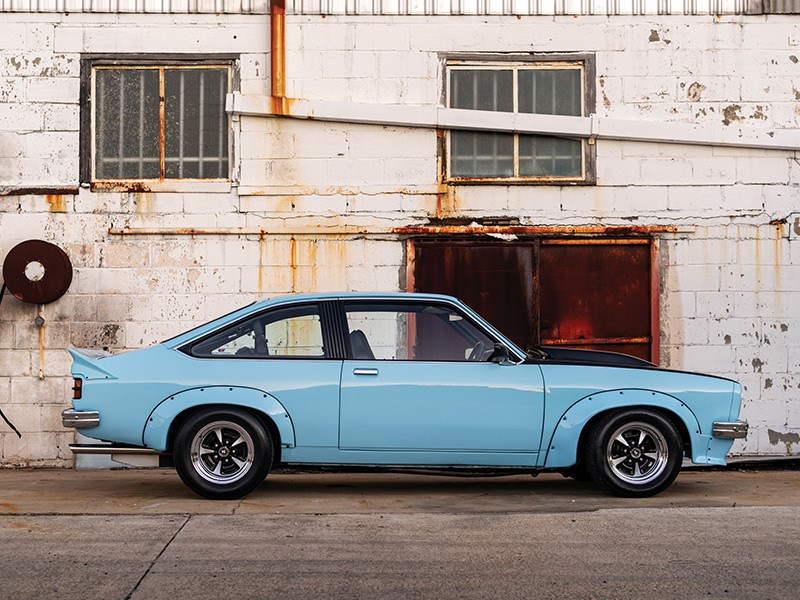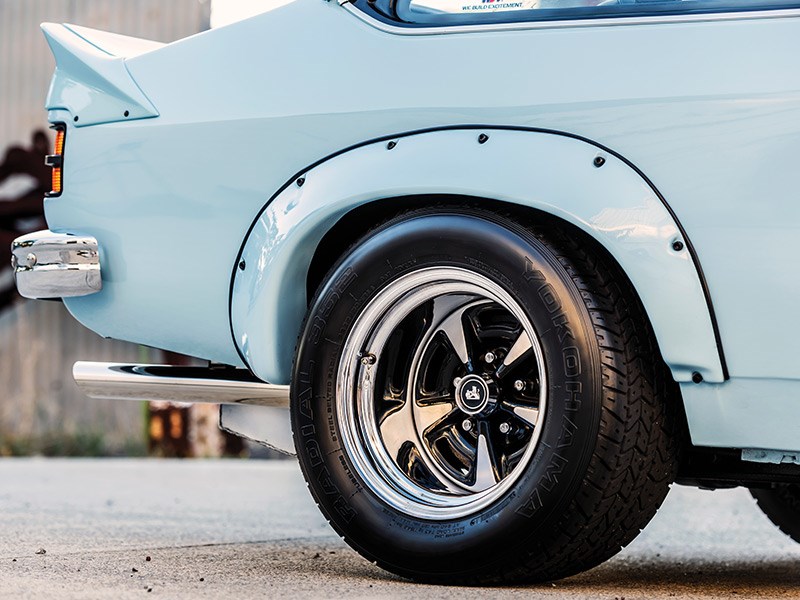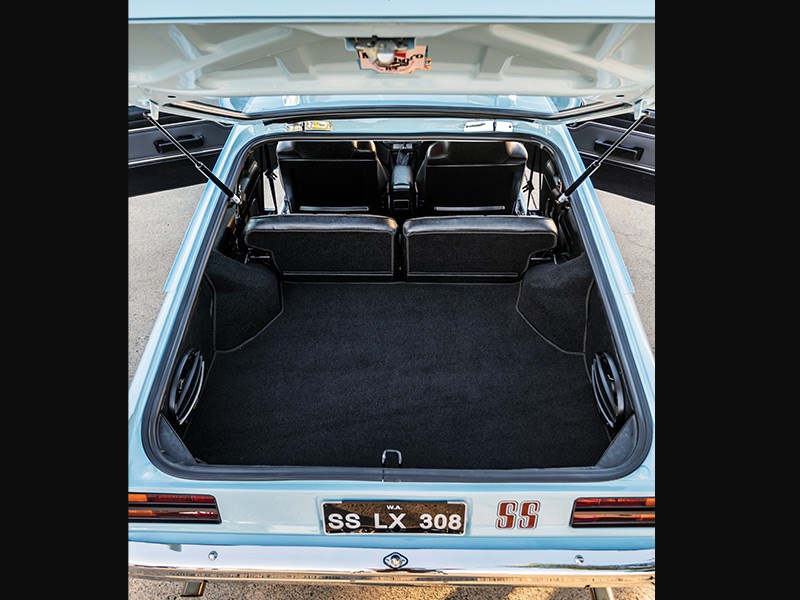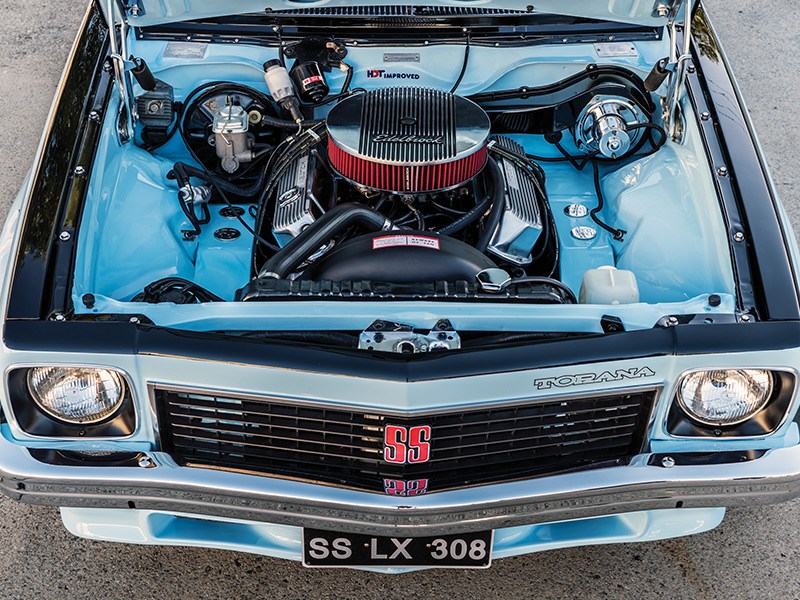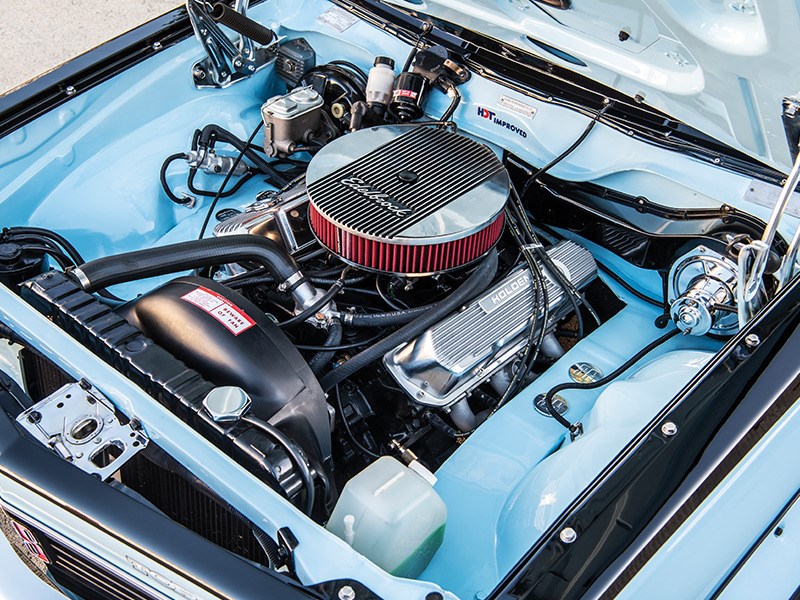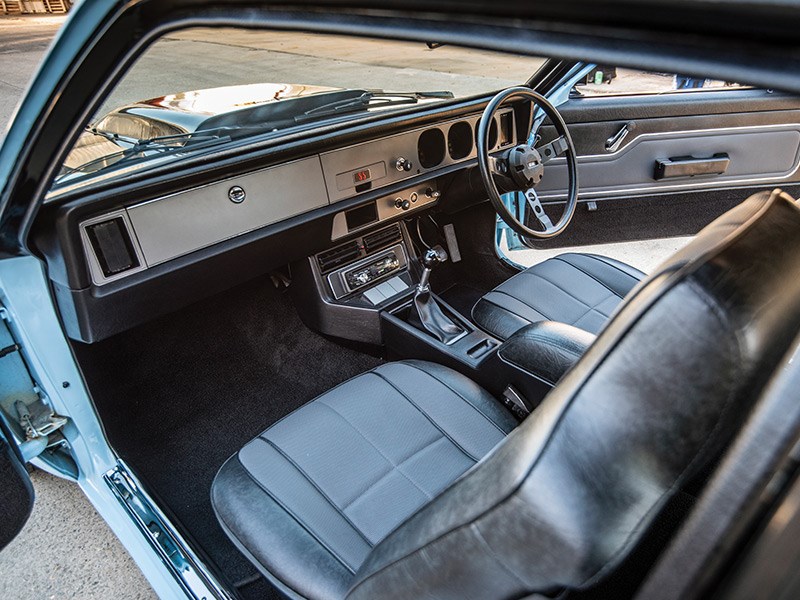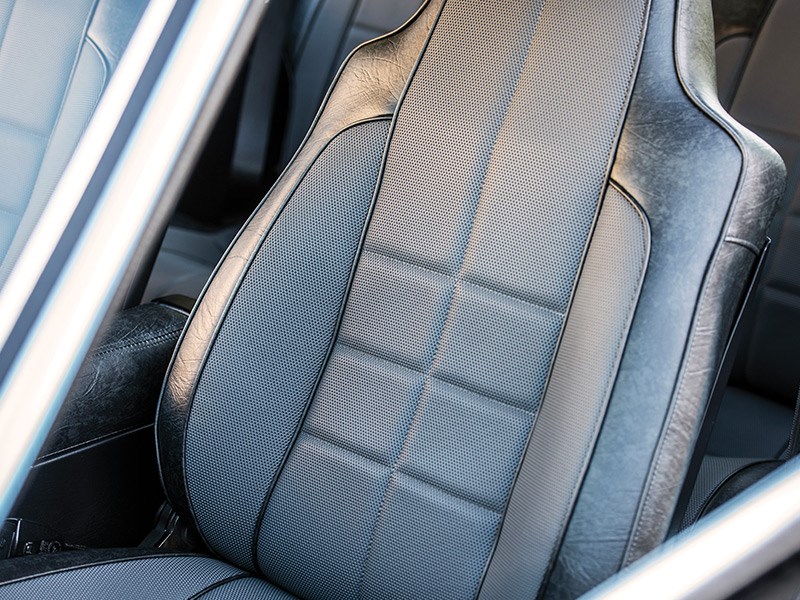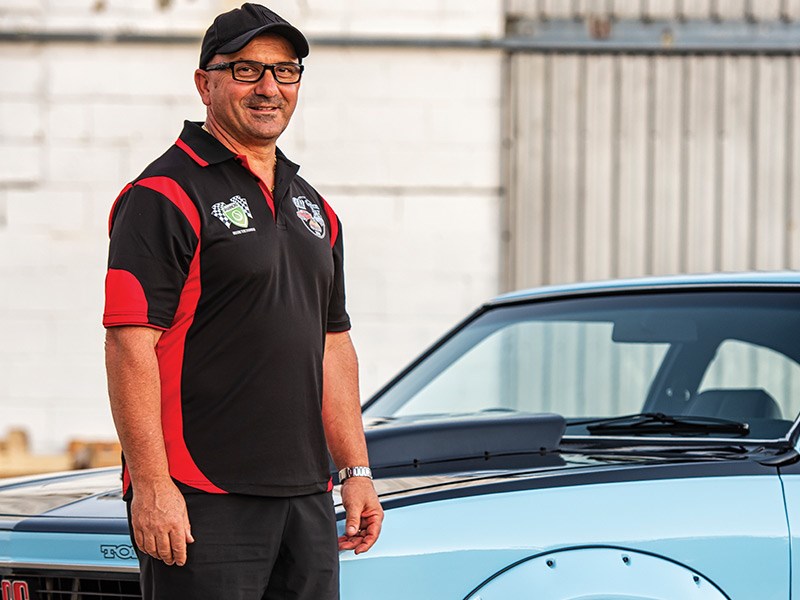 Angelo always wanted an A9X, and started with an SS just as Holden had done in 1977
While it started life as a spin-off of the Vauxhall Viva, by the time we bade farewell to the Torana in LX guise it had become a bigger and more sophisticated car.
In February 1976 the fifth model to wear a Torana badge rolled of the production line. And while it may be considered by some as a facelifted LH model, in Torana history the LX was much more significant than that.
The LX Torana was a car of firsts and lasts.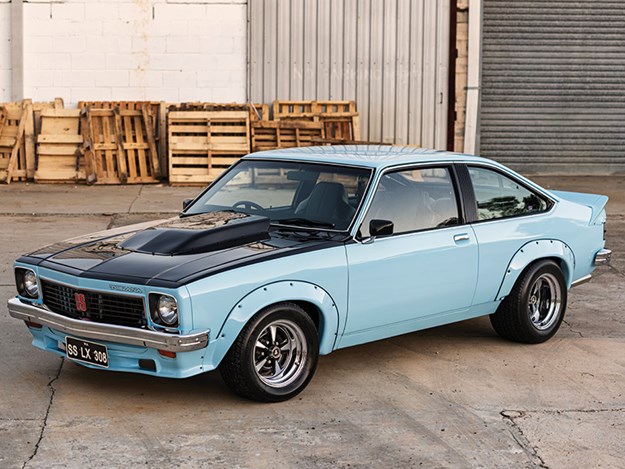 Headlining the firsts was its arrival in showrooms in hatchback form; a first for the General.
The LX was also the first Torana offering rear disc brakes. And let's not forget the LX was the first and only Torana to have an SS badge slapped on it and only on the hatchback body.
| Read next: Iconic Holdens - A9X Torana
In March 1977 an LX Torana, wearing the Sunbird badge, was the first recipient of Radial Tuned Suspension, that drastically improved the ride and handling of all Holdens.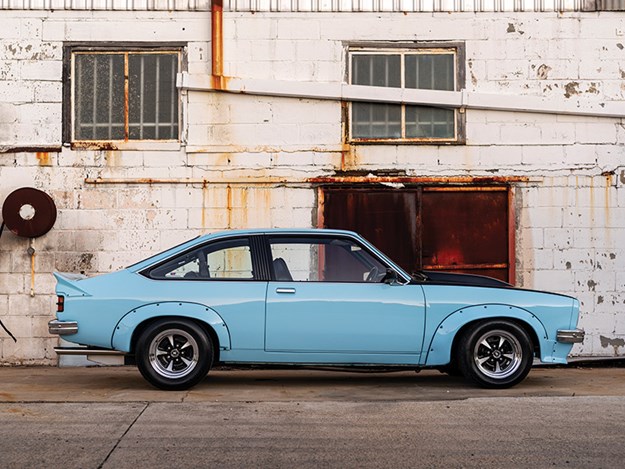 Now the lasts. There was only one and it didn't sit at all well with fans. The LX was the last Torana fitted with a V8.
Aside from those big ticket items the only obvious change was from rectangular to round headlights. Detail changes were relatively minor with window surrounds going from body colour to black and the badging grew.
| Buyer's Guide: Holden Torana A9X
Inside tweaks were kept to new shape front seats, instrument graphics, moving the high/low beam function to the indicator stalk and a step up in quality.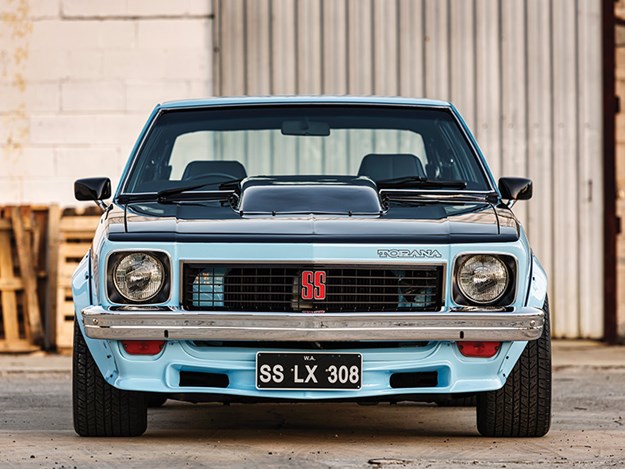 Holden offered the SS in three trim levels with either a four-speed manual or three-speed auto. Kicking off the range was the 101kW/262Nm 202ci straight six powered SS 3300 Hatchback with prices starting at $6088.
Two V8 versions were also offered, the 130kW/355Nm 253ci V8 called the SS 4.2 V8 Hatchback that set buyers back $6813 and then the 308ci V8 that put out 186kW/434Nm priced from $7275 and branded SS 5.0 V8 Hatchback.
| Buyer's Guide: Holden Torana LX SS V8
IT'S MINE
Angelo Roberto can blame Peter Brock and his back-to-back Bathurst wins in 1978/79 aboard a Torana A9X for his obsession. "I was 14 and watched Brock on the TV winning Bathurst in his red, white and black Torana A9X hatch and I knew one day I had to own one.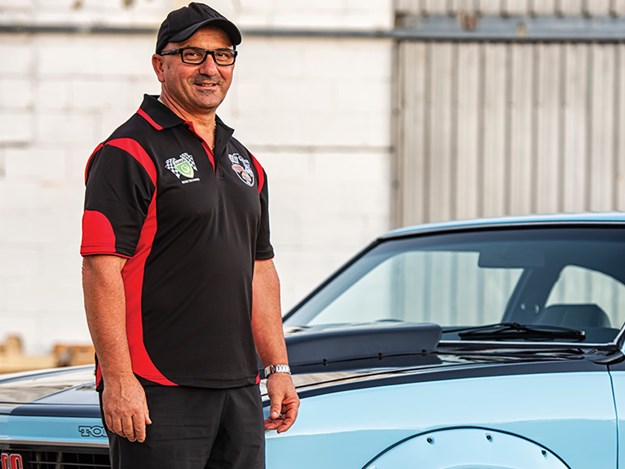 This LX Torana A9X tribute started life as a genuine SS3300 fitted with the 202ci six. It rolled out of the factory April 1976 and has been in Angelo's possession for the past 13 years.
| Read next: 1978 Holden LX SS Torana hatchback review
While you wouldn't consider it quite a full resto, Angelo has done a mountain of work to get it to its present stunning condition. When he bought it, the body was done and it was wearing its Opaline Blue paintwork, but the panel alignment wasn't good and one of the doors needed a proper repair. The bumpers were in body colour so he had them chromed and it didn't have a boot spoiler, so that was quickly rectified.
The seats and roof lining had been retrimmed in grey velour and were just wrong, according to Angelo. So he put the interior back to its factory correct trim, known as Slate Black.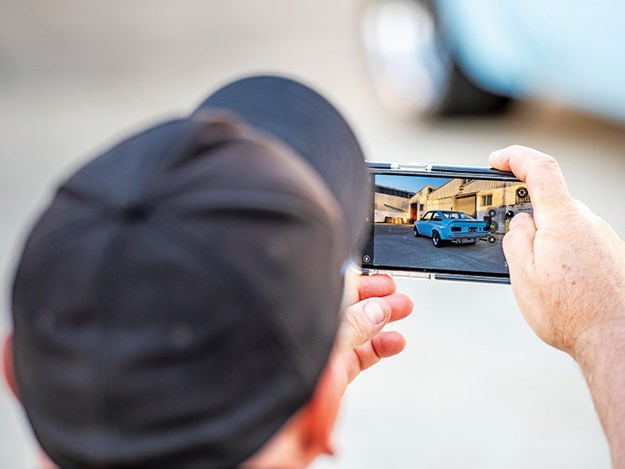 Then he had the genuine Holden GTS wheels, that were original equipment on A9X Toranas widened to eight inches up front and 10-inches at the rear. "It looks tough now," says Angelo.
The driveline has also been redone with a new 9 inch rear end, an M21 four-speed manual in place of the Supra five slotter that was in it and the 308 V8 is now 336ci. And like the A9X race cars, it has a 120-litre drop fuel tank.
A rolling resto or moving project best describes the car although it spent six months off the road while the interior was redone using the correct materials.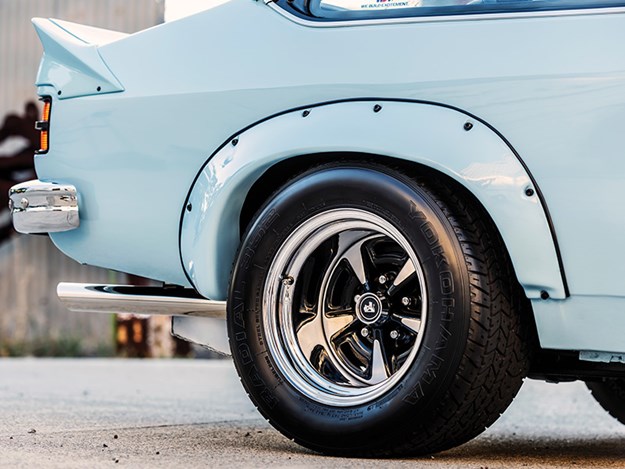 "I couldn't afford an A9X and I missed out on another SS in 2009 that was an original L31 hatchback," said Angelo. "So I thought if I can just get an SS I'm not really too fussed if it isn't matching numbers or doesn't have the right motor. If this one had been a genuine matching numbers SS I would've left it alone but as it wasn't I was happy to make it into an A9X tribute.
Because of lockdowns and crook weather Angelo hasn't been driving the Torana as much as he likes but usually gets out a couple of times a month for a run with his car club or just for the heck of it. "I didn't buy it to sit it in the shed, that's for sure."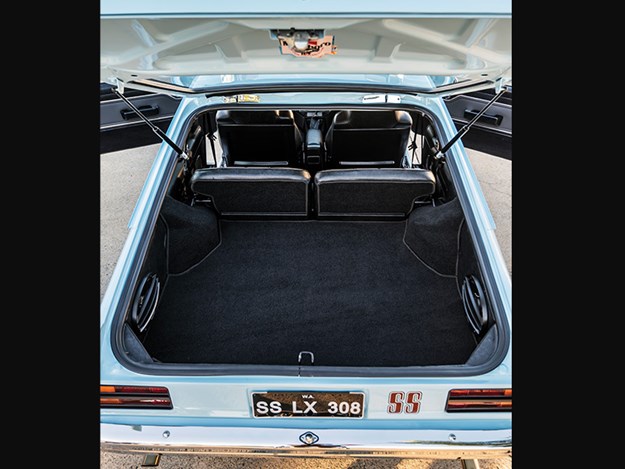 Angelo says the way it now drives is fantastic and shortly after acquiring it he ditched the Holley carburettor replacing it with a blueprinted WB Holden Rochester carburettor as they had when leaving the factory. "You drive it around corners and there is no hesitation and the pickup now is brilliant," he says.
| Read next: 45 years of Torana LX
This Torana A9X tribute is also a multi-award winner. This year Angelo won the Supercheap online competition after submitting a video on the car.
And last year his car was the overall winner, or best in show in the national Shannons online show and shine competition from over 1200 entries. "I was very proud of that," he said.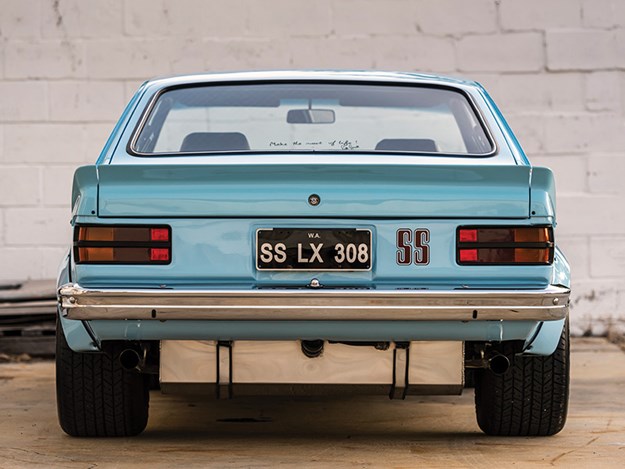 You only have to look at this A9X tribute to understand what it means to Angelo and the painstaking effort he has gone to in creating a true replica in honour of those days spent in front of the TV in October 1978 and 1979 watching Brockie conquer Bathurst.
MOTORSPORT
Contrary to popular belief the A9X, which arrived twenty months after the LX, wasn't a stand-alone model, but an option pack based on the SS hatch with a hefty price hike of 30 per cent making it $10,751.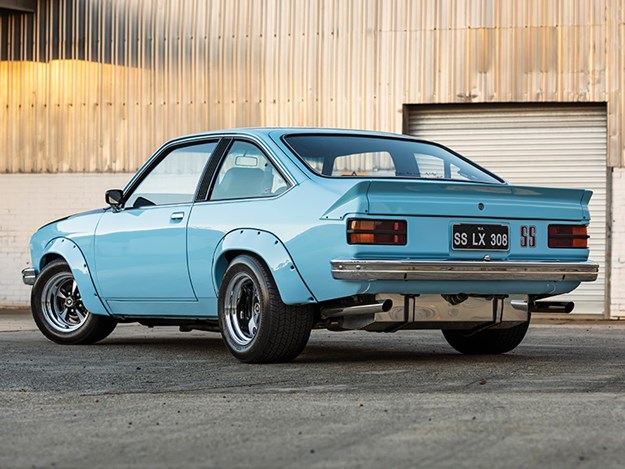 The A9X was the fastest and finest Torana and the last homologation special. It was built to simply win Bathurst and was the first Holden to feature four-wheel disc brakes. It was also built on a unique rear floor pan to accommodate the modified HX Holden rear axle with limited slip diff and rear disc brakes.
Of all the Toranas raced the A9X was the one that delivered the most significant wins.
Twenty months after the first LX Torana rolled off the production line the limited edition A9X made its motorsport debut in the Hang Ten 400 at Sandown Park, the Bathurst curtain raiser. It's no surprise that Holden legend Peter Brock took his Bill Patterson backed car to victory.
In its three appearances at Mount Panorama (1977-79) an A9X sat on pole position. Sticking with Bathurst the GTR XU-1 claimed one great race win, in 1972 and Peter Brock's first of nine. The L34 captured two, in 1975-Brock again with Brian Sampson and 1976 with Bob Morris and John Fitzpatrick. The A9X also won twice out of three starts. After losing to the Ford 1-2 of 1977 the A9X came back in 1978 with Brock and Jim Richards winning by over a lap from Alan Grice and John Leffler in another A9X. That year A9Xs filled eight of the top 10 places.
But even that pales into insignificance as in 1979, the year racecam debuted putting armchair enthusiasts inside a car, Brock and Richards aboard the Marlboro Holden Dealer Team A9X hatch won Australia's biggest race by a staggering six laps or over 37 kilometres ahead of Peter Janson and Larry Perkins in another A9X.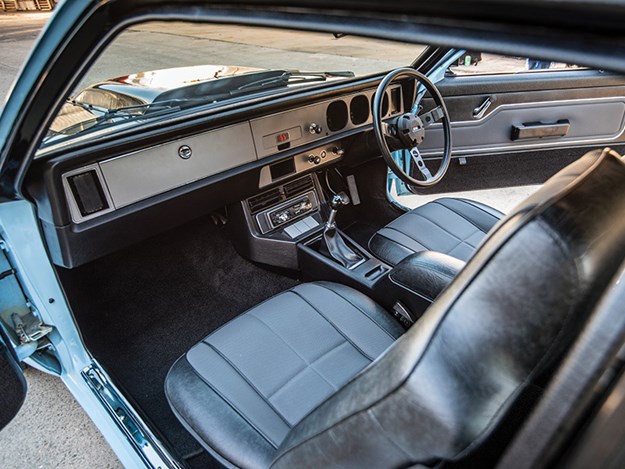 Describing the race in Bill Tuckey's Bathurst bible – Australia's Greatest Motor Race the headline read, Brock First, Daylight Second.
In its final appearance at Bathurst, Holden Toranas filled the top eight positions. And on that final lap Brockie grabbed the red, white and black A9X by the scruff of the neck and set a new lap record, the Marlboro machine accelerating as hard as it could without breaking into wheelspin, each gear change executed seamlessly at the redline, the brakes being mashed at the last moment and every apex clipped millimetre perfect. This to many pundits was Brock's finest Bathurst moment.
Never had we seen man and machine so as one as we did on that day and that lap.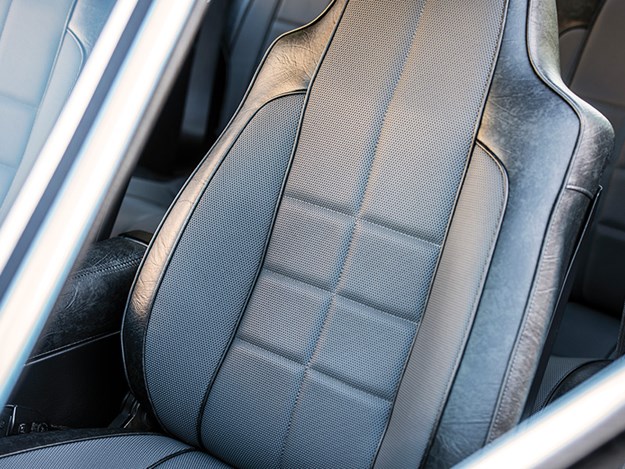 Many years after the Bathurst triumph, Brock claimed the Holden Torana A9X hatch was the greatest race car he ever drove.
But Bathurst wasn't the only track where the A9X racked up significant victories. It won three Australian Touring Car Championships in three years and in 1979 won the prestigious Australian Championship of Makes for the General.
As both a race car and road car the Holden Torana A9X hatch lives in rarified atmosphere. It is arguably the General's greatest single-model track weapon and its most sought after factory-built high-performance road car.
1977 Torana SS hatchback specs
BODY: Two-door coupe
WEIGHT: 1780kg
ENGINE: 5.0lt (308ci) OHV V8
TRANSMISSION: 4-speed M21 (optional auto)
SUSPENSION: Radial Tuned Suspension package, coil spring wishbone/A-arm (f) and live axle with coil springs (r)
BRAKES: 254mm hydraulic disc (f), 228mm hydraulic drums (r)
POWER & TORQUE: 170kW @ 4800rpm, 434Nm @ 3400rpm
From Unique Cars #457, Sep 2021
Unique Cars magazine Value Guides
Sell your car for free right here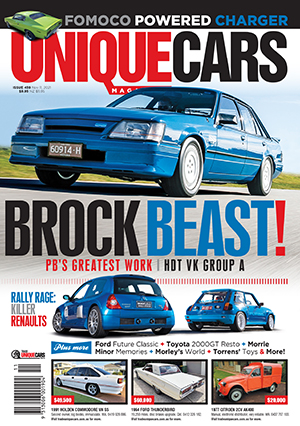 Subscribe to Unique Cars magazine for 12 months and save!
Australia's classic and muscle car bible. With stunning features, advice, market intelligence and hundreds of cars for sale.
Subscribe