1972 Chrysler VH Valiant Pacer
---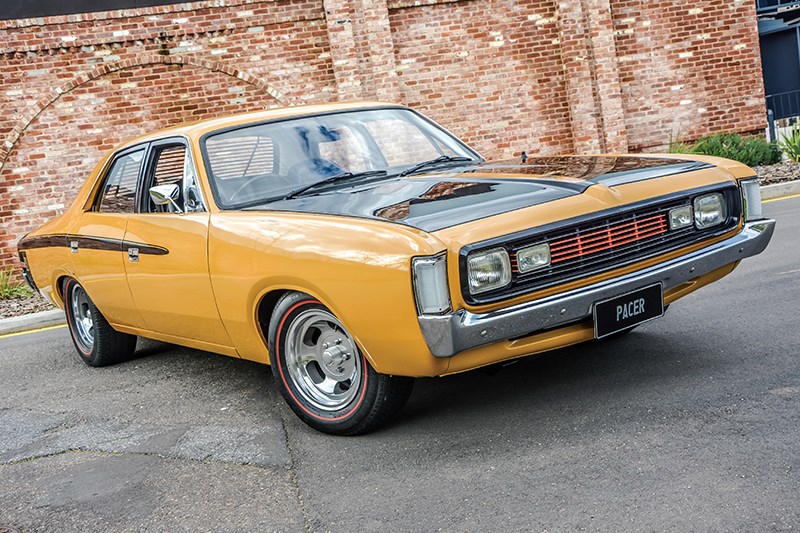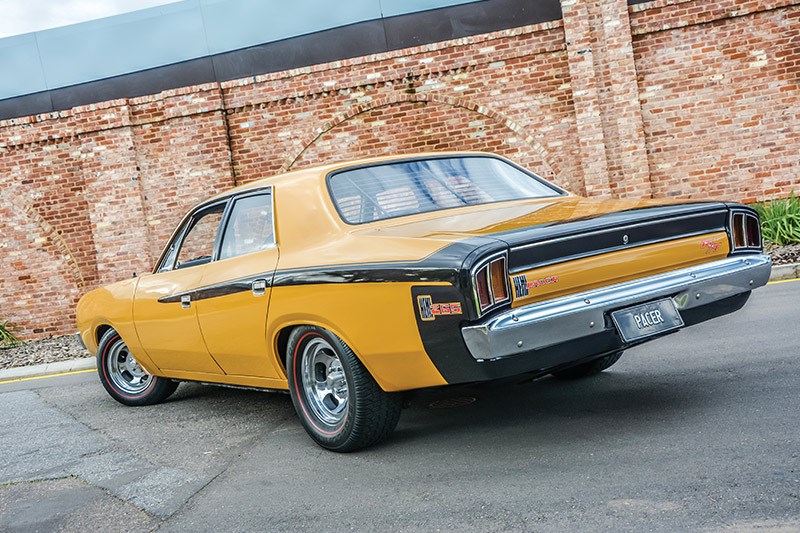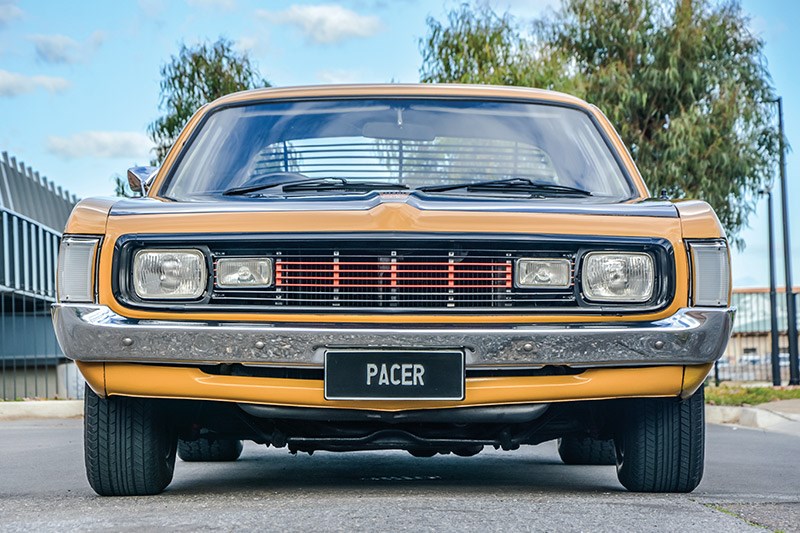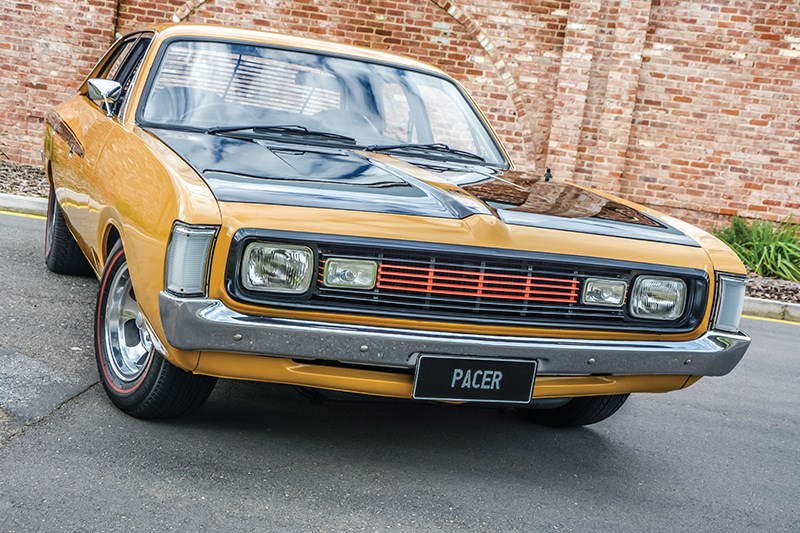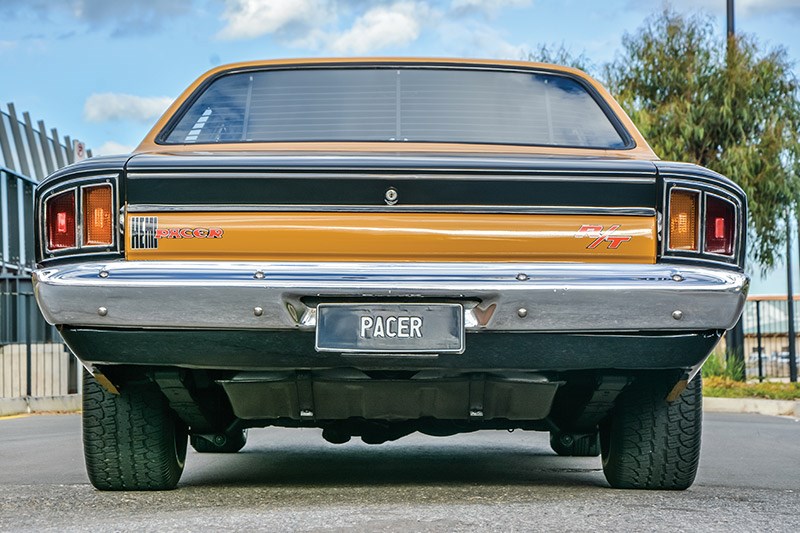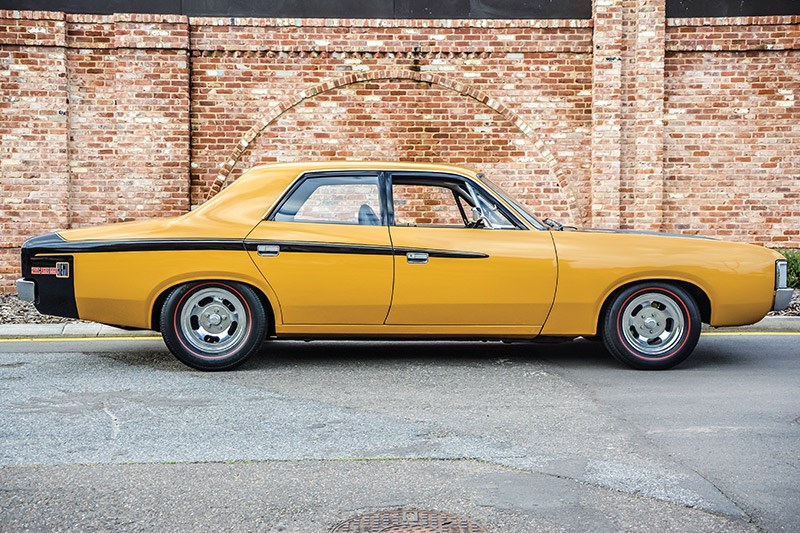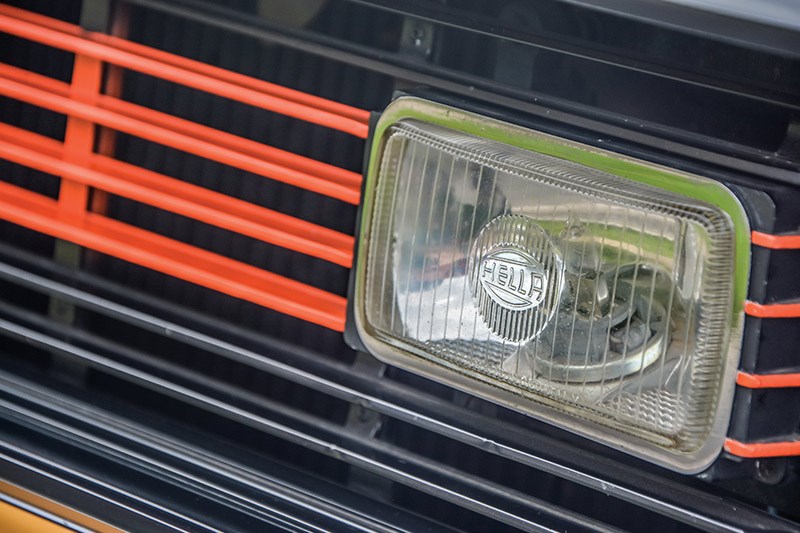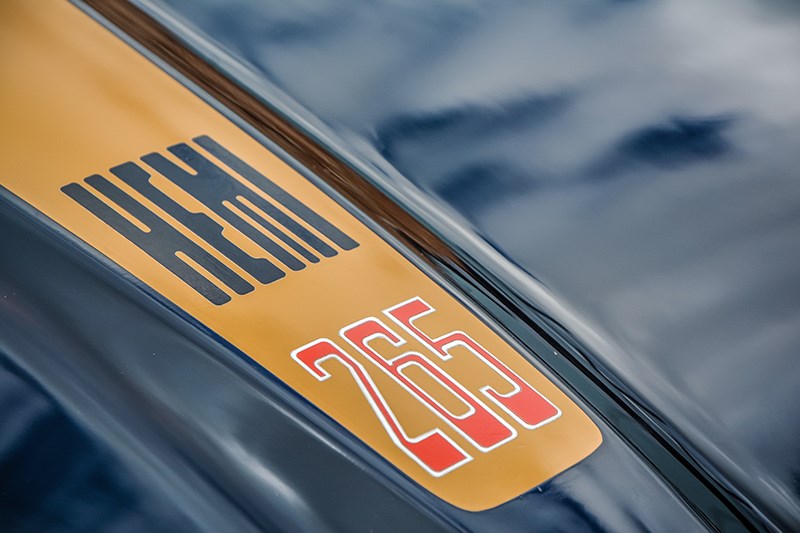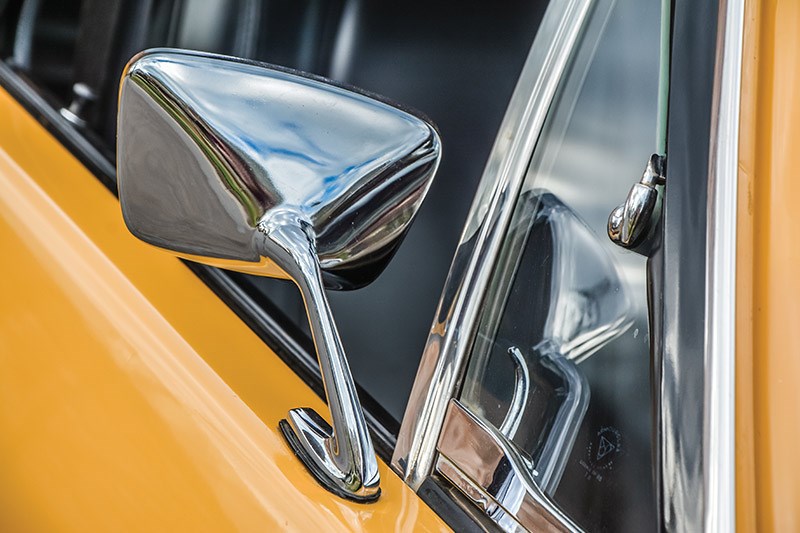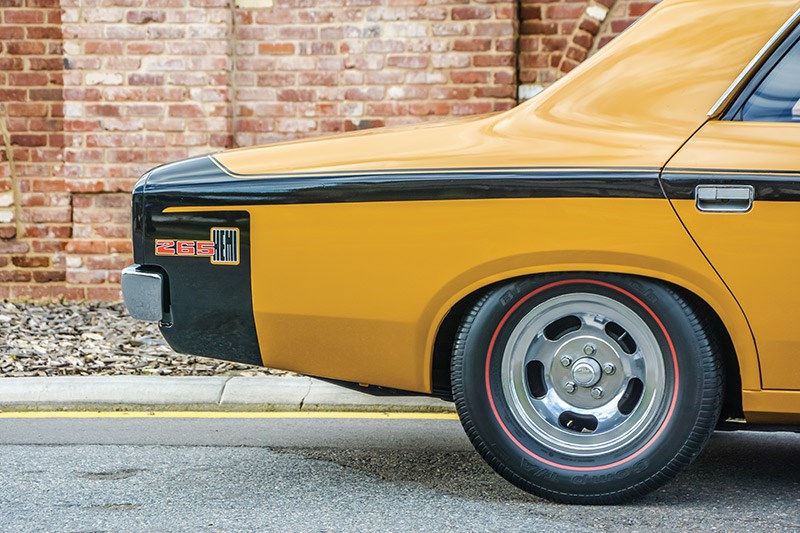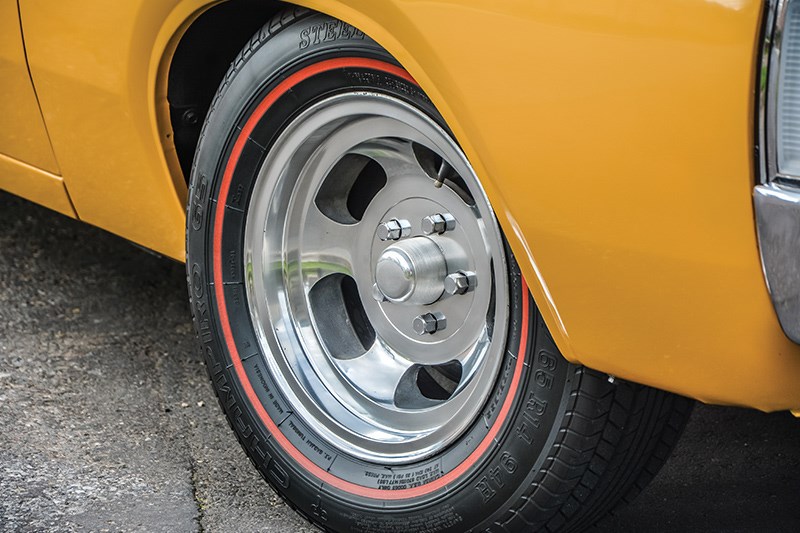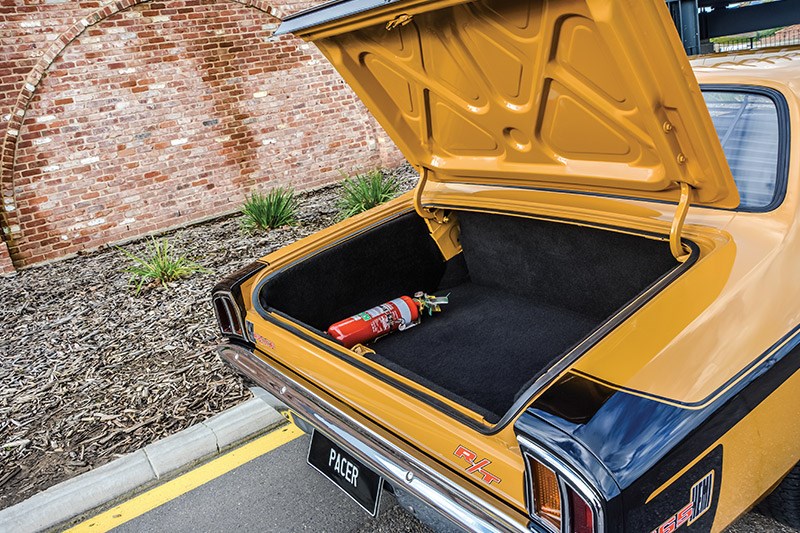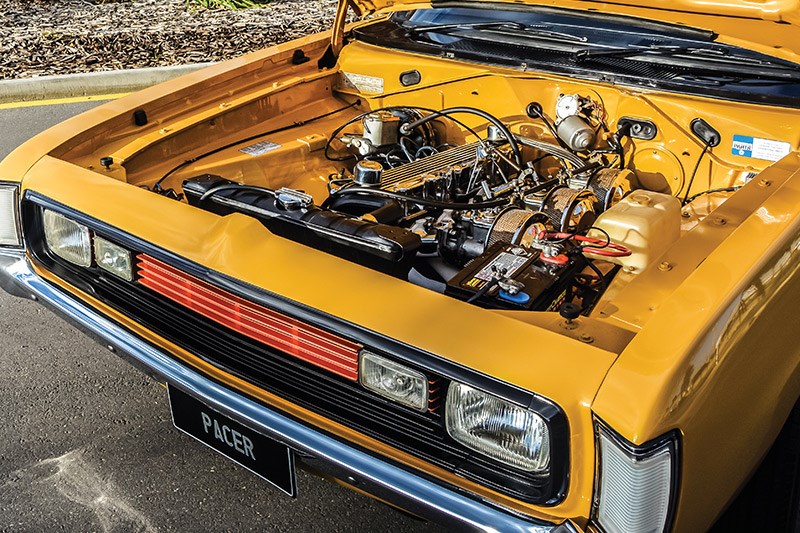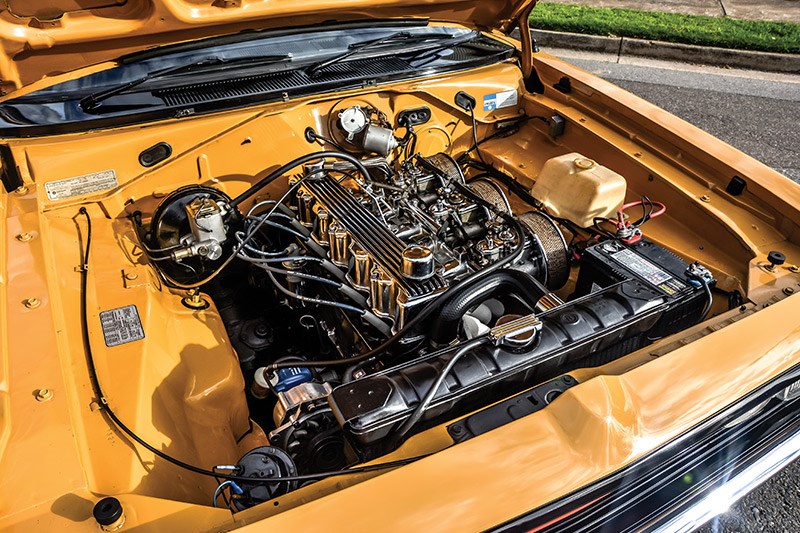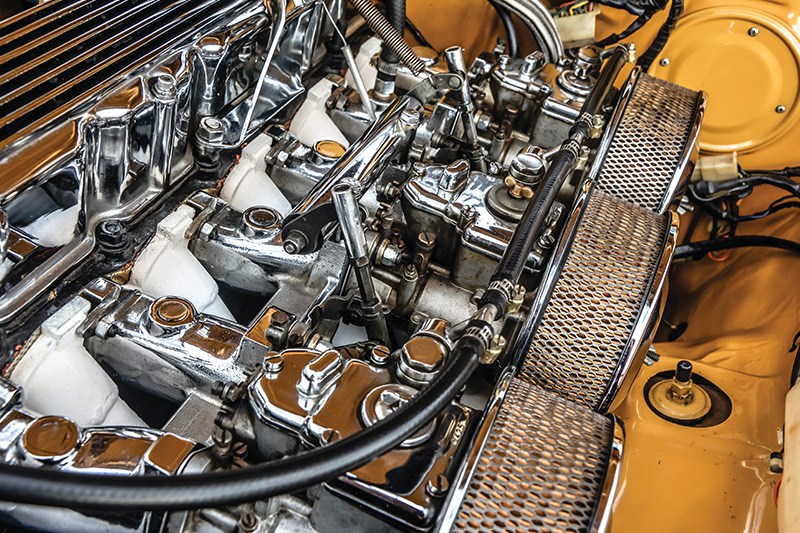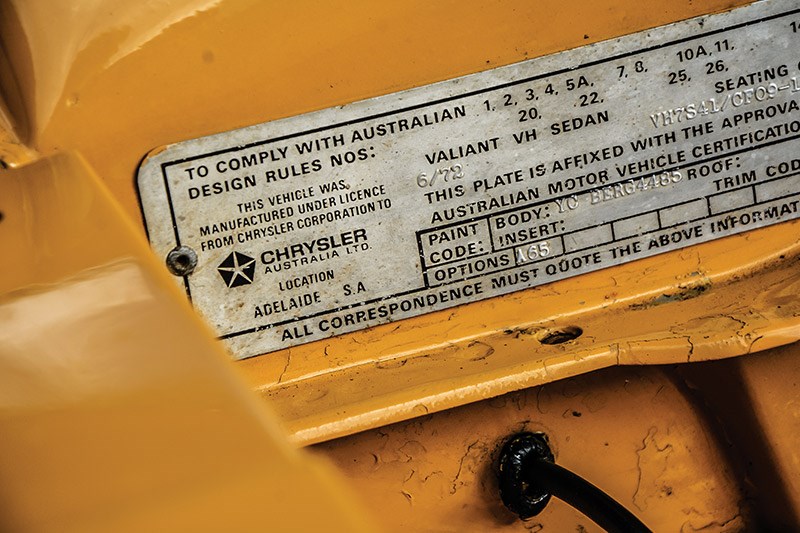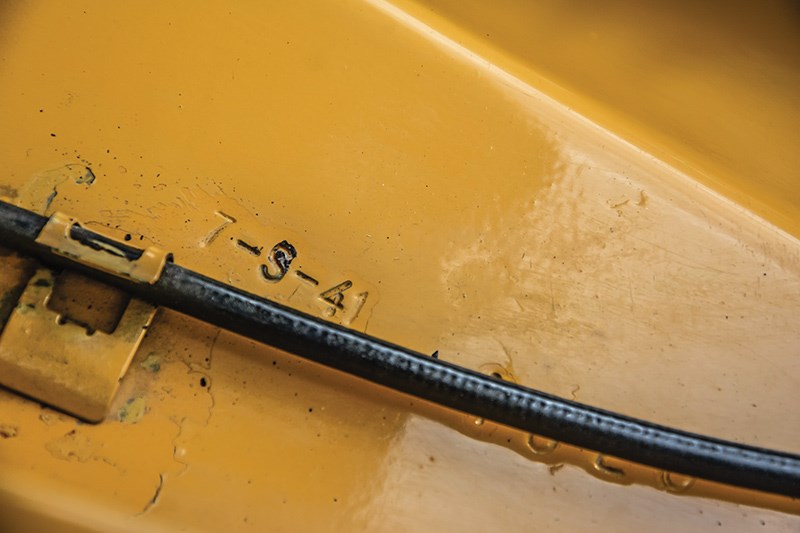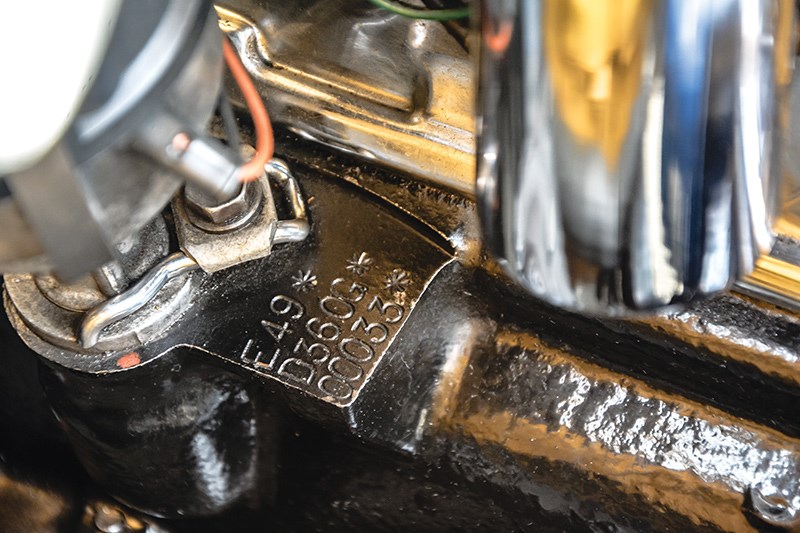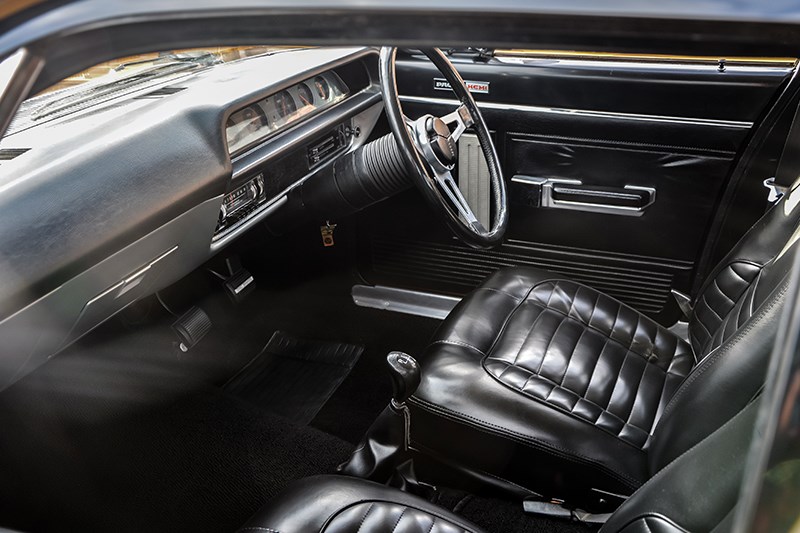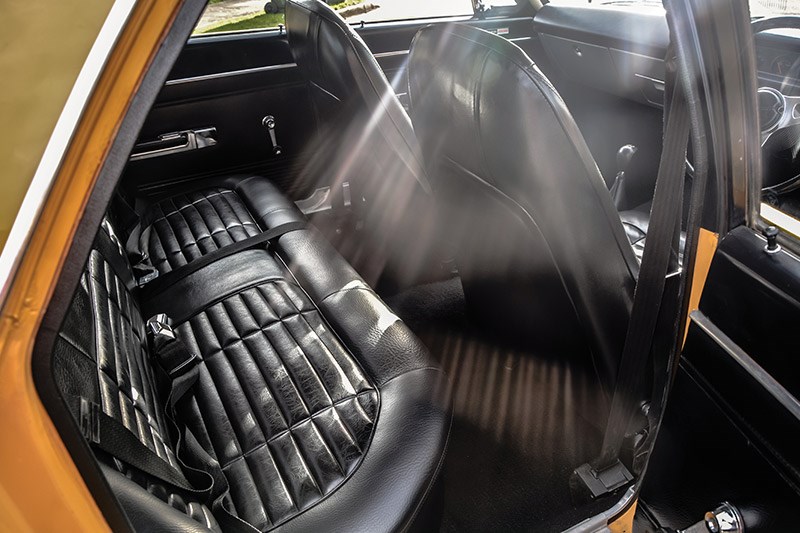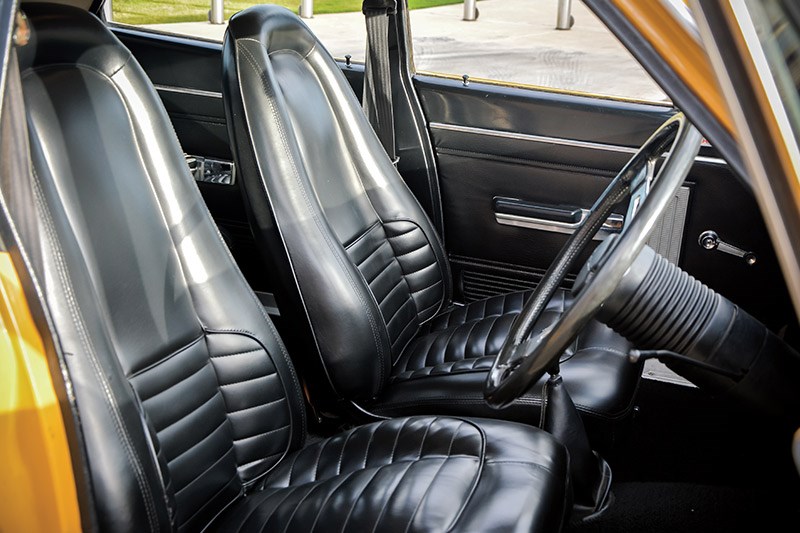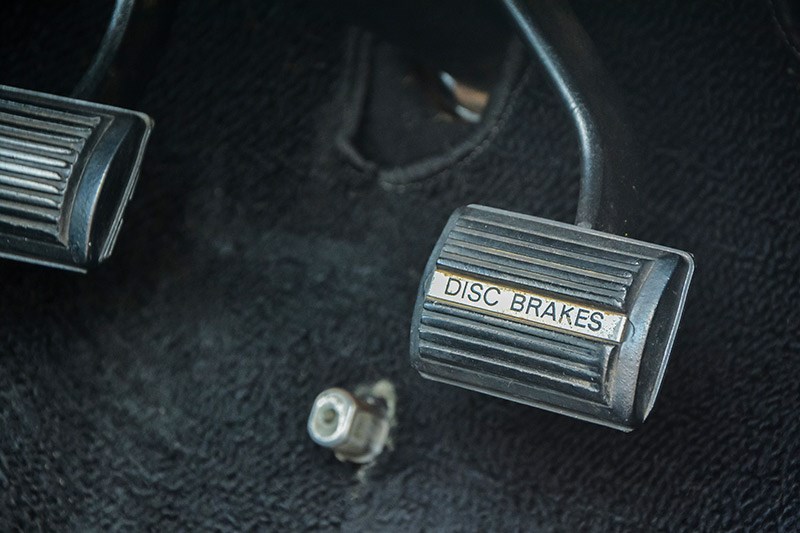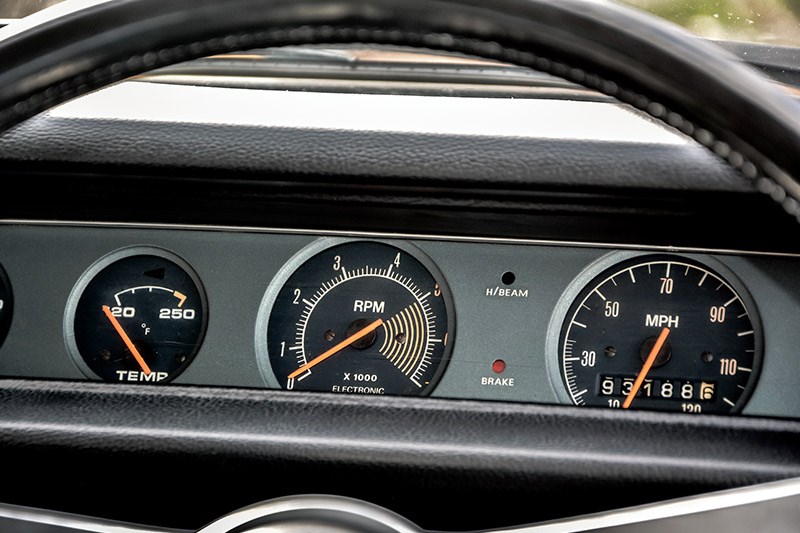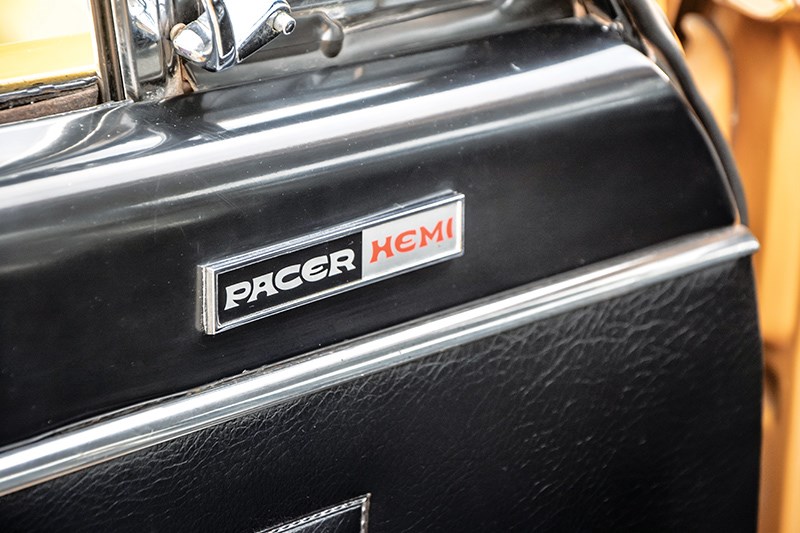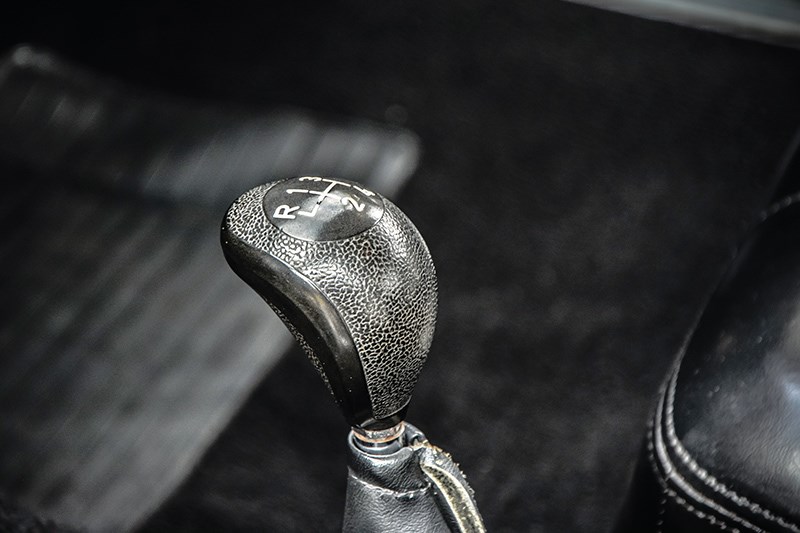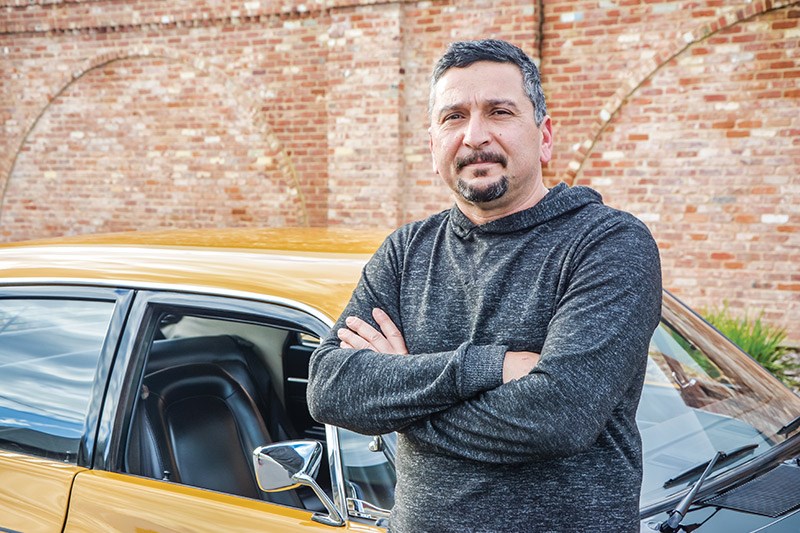 It can be hard work researching the history of your classic car. For many, it's info that can never be found. For Arthur Karidis, the info on his VH Pacer kept finding him
Arthur Karidis' VH Pacer is a rare and imposing beast, but for those reared on images of R/T Chargers ruling street, strip and track, it's fair to query why such a variant even exists. Put briefly, it was born of the success of the previous VF and VG Pacers, then killed by the success of the upstart that was the Charger.
Knowing this, it makes sense for Chrysler to include the Pacer in the VH range, but low sales and R/T Charger-related parts pillaging rendered them rare and almost forgotten. Not to Arthur though, who has always preferred them over the Charger, so too the gentleman who ordered it new in 1972. And all it took was a series of typically Adelaidean flukes for the two to meet.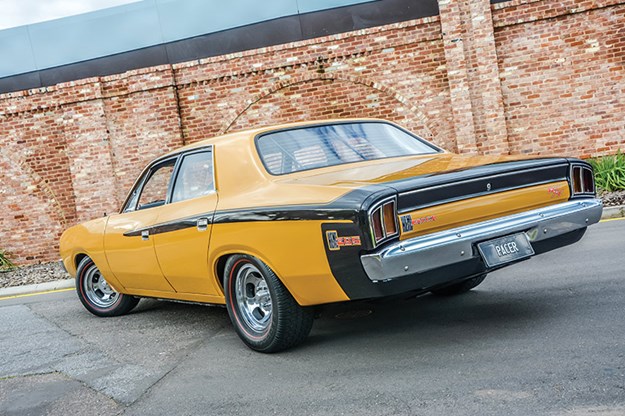 "Back in 1990 I got onto a fella named Andrew who had a huge shed full of VH Pacers," Arthur begins. "Upon visiting, I asked about the Mercury Silver one as it was fitted with genuine E49 running gear, but that was the only car Andrew wasn't keen on selling." With no deal to be done there, Arthur shifted his focus to the Hot Mustard example parked next to it.
| Read next: Chrysler Valiant VF & VG Pacer review
"It didn't have the original motor, but the two-barrel 265 was all period-correct dated, so it was about as close as you could get," Arthur says before adding, "Plus it had a four-speed, which it should have bloody had anyway."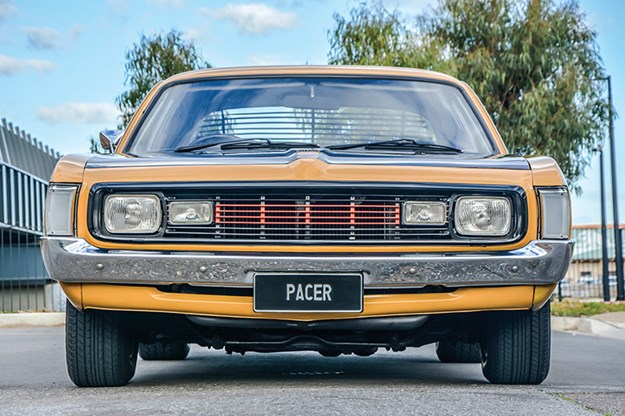 After finalising the deal, Arthur and Andrew remained in touch over their mutual love of VH Pacers, then about a year later, Andrew called to say that he'd sold the Mercury Silver car, but the buyer didn't want the E49 engine. "He was going to do a V8 swap," Arthur explains, rolling his eyes. "So, I went up to Andrew's, got the motor and before too long, it was in my car."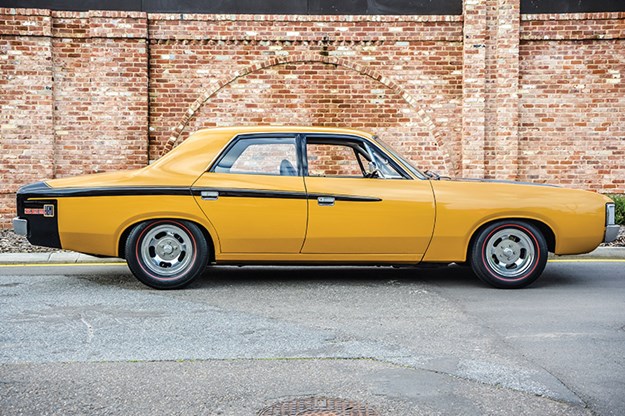 Despite being in excellent original order, the Pacer's handbooks were absent, and it was 2004 before Arthur learned anything further the history of his car. "I was at a local Chrysler show and Phil Bryant from Slick 6 Packs magazine was amongst the judges," Arthur says. "He awarded my car the Slick 6 Pack Editor's Choice, then later we got chatting and he mentioned to me he had the ex-factory VH Pacer build lists." Phil agreed to send Arthur any information that he had, which turned out just to be the ID number of the location where it was ordered. "So, I got S451," Arthur explains, "But the lists didn't include what IDs went with what dealerships."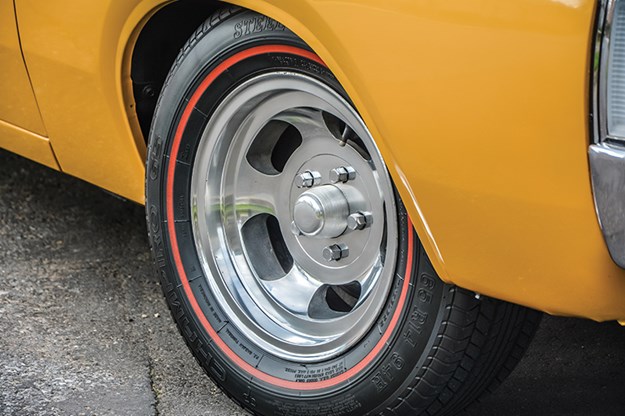 Still, it was a start and Arthur knew just where to go next. "Portside Mitsubishi is an old-school dealership that used to sell Chryslers, so I rang them up and asked if they had anyone from the Chrysler era still working there. An older fellow took my call, checked some books then informed me that S451 was the town of Orroroo in SA's mid-North." Arthur now had a location, but still didn't know the details of the dealership.
| Read next: Chrysler Valiant E38 Charger review
Luckily Arthur is a patient man, because a few more years passed before he learned anything else. "A guy called Wayne dropped by to grab some wheel trims I'd advertised in our club magazine," Arthur says. "He saw my Pacer in the garage and asked me if I knew any of the history. All I could answer was that it was sold in Orroroo, but I didn't know who by."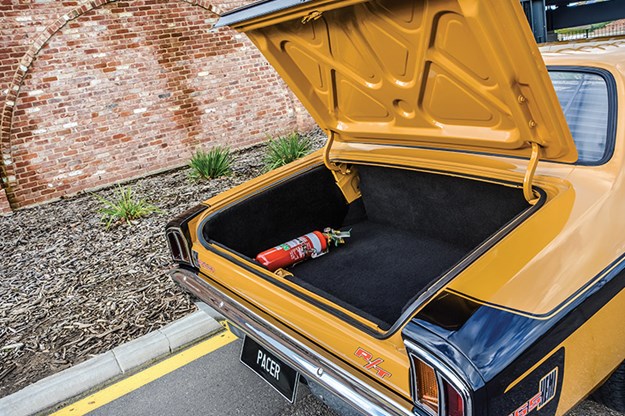 "Wayne just turns around and looks at me with this massive grin on his face," says Arthur. "Then he tells me that I'm not going to believe where he's going tonight; a car club meeting, and the current President was Lindsay Gibb who sold Chryslers new out of Orroroo. "My hairs stood up on my neck!" says Arthur, and rightfully so. "Wayne had a chat to Lindsay, and I was able to call him the next day."
| Read next: 50 years of Valiant Charger
Lindsay filled Arthur in on the details of the Orroroo dealership, specifically; there wasn't one. With an early-1970s population of around 400 people, Orroroo was far too small to support a major car yard. Instead, Lindsay's family business, Gibb's Garage, was not only the main mechanical workshop in town, but doubled as an official agency for Chrysler Australia.
Arthur says, "He remembered the car without hesitation because it was the only VH Pacer they sold." A young farmer, who Lindsay recalled as Graham Bowman, ordered it in April 1972 and it was ready by June. "Apparently Lindsay grabbed a lift into Adelaide, picked up the car from the factory, then drove it back to Orroroo himself in order to deliver it to Mr Bowman."
Although armed with what he thought was the name of the original owner, more years went by before Arthur chanced upon Graham Bowman's phone number. "I was doing some work at a house in Payneham." Arthur says, continuing the story. "I was chatting to the owner and my ears pricked up when she mentioned that she was originally from the Mid North. Turns out that not only was she from Orroroo, but she also remembered Gibb's Garage and Graham Bowman. "Then told me to hang on and disappeared for a minute or two. She came back with a 1987 copy of the Mid North White Pages, looked up Graham Bowman and gave me his number."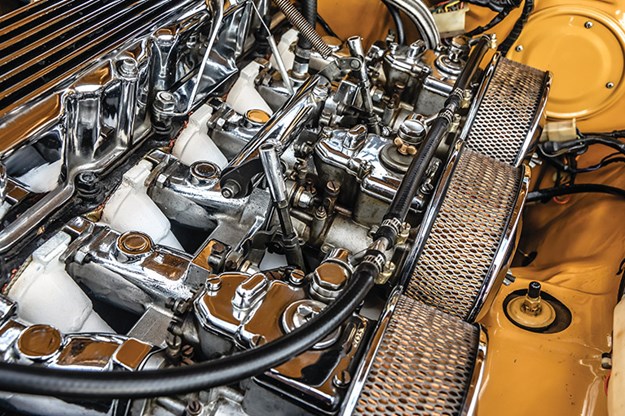 The anticipation was too much for Arthur, who dialled the number as soon as he got home that night. "When Graham answered, I introduced myself and asked him if he used to own a Hot Mustard Valiant Pacer with black stripes." But there was a curveball yet to come for Arthur, who was crestfallen when Graham said he'd owned a Valiant wagon, but never a Pacer. A pregnant pause followed before Graham mused that it sounded like something his brother Robert owned. Arthur was again elated, especially when Graham confirmed that Robert was still alive, then provided his phone number.
"So, then I ring Robert," Arthur says, slightly exhausted from reliving the highs and lows of the chase. "And I ask if he owned a Hot Mustard Valiant Pacer with black stripes. Then I get total silence and I'm thinking he's hung up on me!" Turns out Robert was just getting his thoughts together before exclaiming, "Blimey! I can't believe this car has found me after how many years?"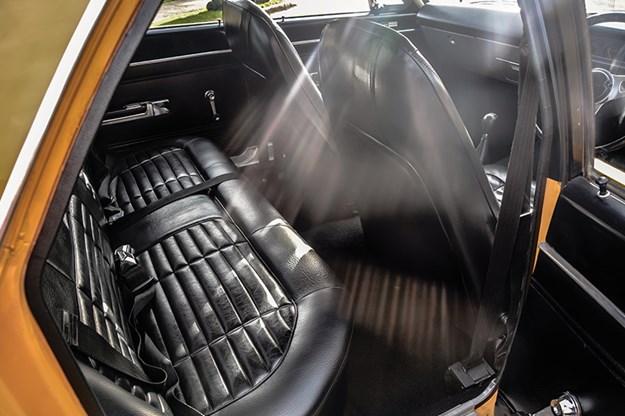 Robert regaled Arthur with stories of his youth misspent behind the wheel of his Pacer. "Nobody in Orroroo could beat me," he boasted. "I'd terrorise the main street once a day, every day," he added with a laugh. Robert confirmed that he had indeed ordered it through Gibb's Garage and during the entire time he owned it, it never missed a beat. His first born even came home in the back seat, but by 1977, he'd had his fun and it was time to trade into something more sensible.
Rounding out the story, Arthur concludes, "Robert didn't even have a photo of the car. He'd had some slides made, but who looks at slides?" With Robert able to fill Arthur in on so much of the early history of his VH Pacer, Arthur was happy to reciprocate, sending Robert a bunch of pictures of the Pacer as it sits today. The paint is all original from the swage line up, marking it as barely any different to the day Robert purchased it almost 50 years ago.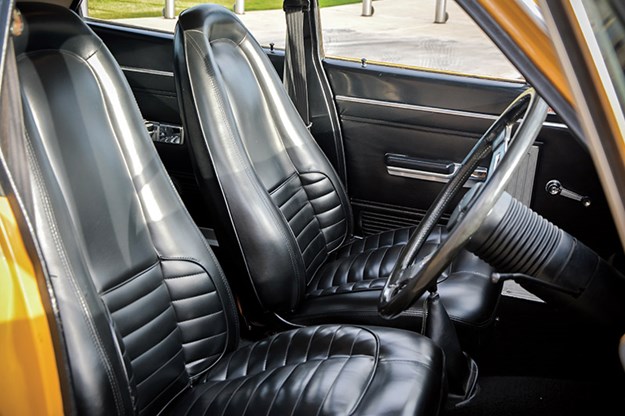 MOPAR MUSCLE
Chrysler Australia's first foray into the 'youth market', the 1969 VF Valiant Pacer, was released to instant success. Available for 11 months, the 175hp, 225ci 'slant' six sedan shifted 4012 units and accounting for 11 per cent of VF Valiant sales, despite its decidedly 'unsporty' three-speed manual.
The 1970 VG-model Pacer brought with it an all-new, 200hp, 245ci 'Hemi' six, as well a two-door Hardtop variant. Longer, heavier, slower and costlier than the sedan, Chrysler shifted 1162 Hardtops against 3385 four-doors, but it was enough to warrant the Pacer's inclusion in the all-new VH range of 1971.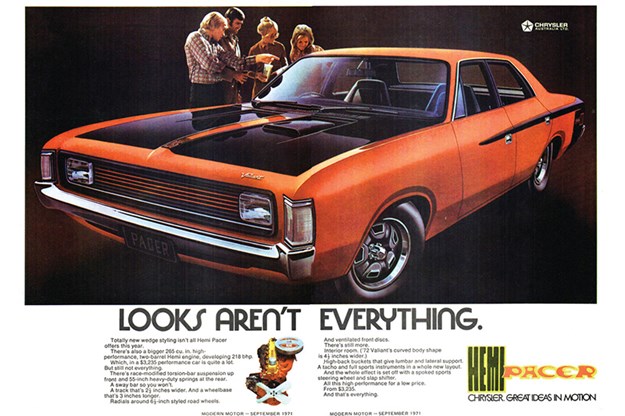 Although styling was handled in Detroit, the VH was the first Australian-specific Valiant, with a sedan, wagon, ute and, at the insistence of US management, a full-sized Hardtop coupe.
The Aussies had low expectations for the hardtop, but an informal conversation in the styling studio in late 1969 resulted directly in another coupe, both shorter and lighter, running rampant throughout Chrysler showrooms just 17 months later.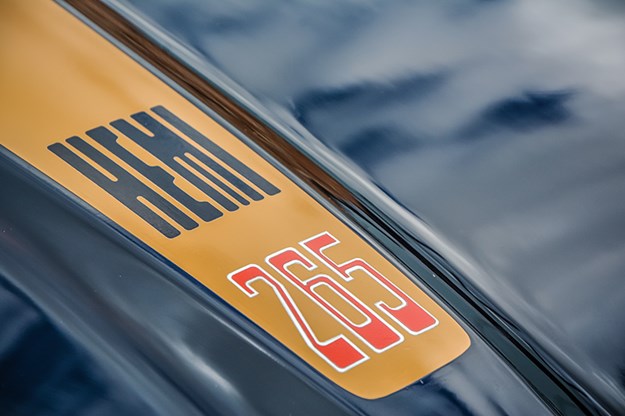 Styled by Aussie Brian Smythe, the VH Charger sat on an abbreviated, 105-inch wheelbase, featured dramatic buttresses either side of the rear window and an integrated ducktail rear spoiler. Even the 215ci, drum-braked base model looked fast sitting still, and the Charger's 136kg weight advantage meant it usually was faster when it wasn't sitting still.
Wheels named it 1971 Car of the Year and quickly the stubby coupe made up a quarter of all VH Valiant sales. Although the Pacer had beaten the Charger to market by two months, it was suddenly forgotten as focus turned to the E-optioned R/Ts that were lighter, nimbler and cube-for-cube faster than the big sedan. And with that, the VH Pacer, unable to replicate the success of its forebearers, wiped off its warpaint, retiring after 1768 sales.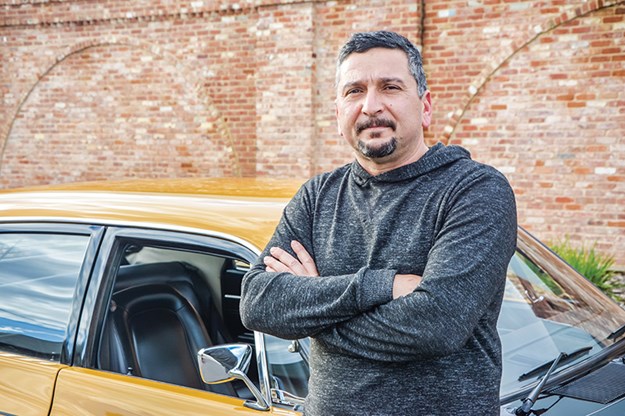 1972 Chrysler VH Valiant Pacer specs
NUMBER BUILT: 1768
BODY: Four-door monocoque chassis sedan
ENGINE: 265ci (4342cc) OHV 7-bearing 'Hemi' straight six with two-barrel Carter carburettor
POWER & TORQUE:
218hp@4800 rpm
273 lb-ft @ 3000rpm
PERFORMANCE: (3-speed manual test by Wheels magazine)
0-60mph: 8.3 seconds
0-400 metres: 15.9 seonds
TRANSMISSION:
Standard: 3-speed manual
Special order: 4-speed manual (approx. 210 built 37 for Australia, balance for NZ)
Special order: 3-speed auto (16 built)
SUSPENSION: Independent with upgrade torsion bars and anti-roll bar (f) with 55in four-leaf asymmetricals (r)
BRAKES: Vented disc (f) drum (r) with power assistance
TYRES: 185 radials
With thanks to Gavin Farmer, Phil Bryant for their assistance with this feature.
From Unique Cars #456, August 2021
Unique Cars magazine Value Guides
Sell your car for free right here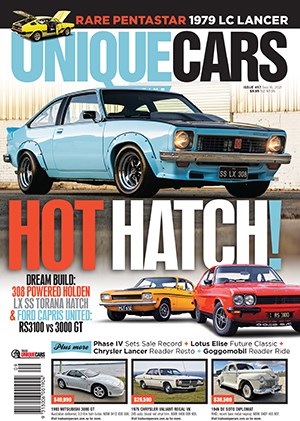 Subscribe to Unique Cars Magazine and save up to 42%
Australia's classic and muscle car bible. With stunning features, advice, market intelligence and hundreds of cars for sale.
Subscribe